Riviera Maya is a coastal area about 86 miles long, located on the northeast coast of the Yucatan Peninsula in Mexico. Largely a resort and tourism destination, surrounding towns like Tulum, Cancun, and Playa Del Carmen have plenty of outdoor activities for all types of crowds.
You can find many Spanish and Mayan influences in the area, not limited to the delicious food and the ancient Mayan ruins that are scattered throughout the rainforests. A stay at the El Dorado Casitas Royale in Riviera Maya was nothing short of a dream and is the ideal seaside getaway for your next romantic getaway or honeymoon.
Here's why the best All-Inclusive Resort in Riviera Maya is El Dorado Casitas Royale!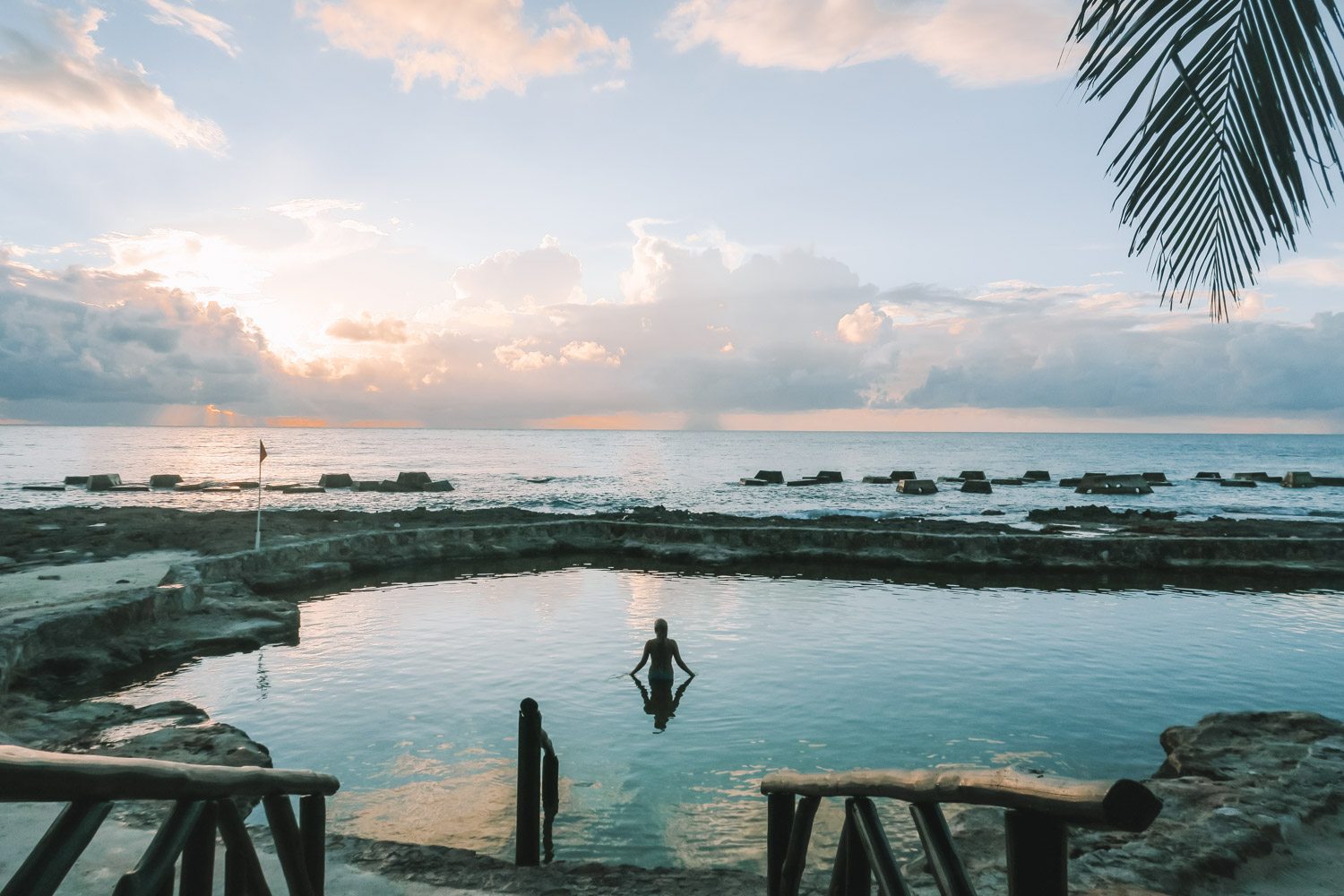 The Hotel
The El Dorado Casitas Royale resort is one of many resorts that Karisma Hotels & Resort has in the Mayan Riviera and, by far, surpassed all expectations of a seaside, all-inclusive resort.
Just a short drive out of Cancun, Tulum, and Playa del Carmen, the property is ideal for a couples getaway, and especially an amazing honeymoon destination!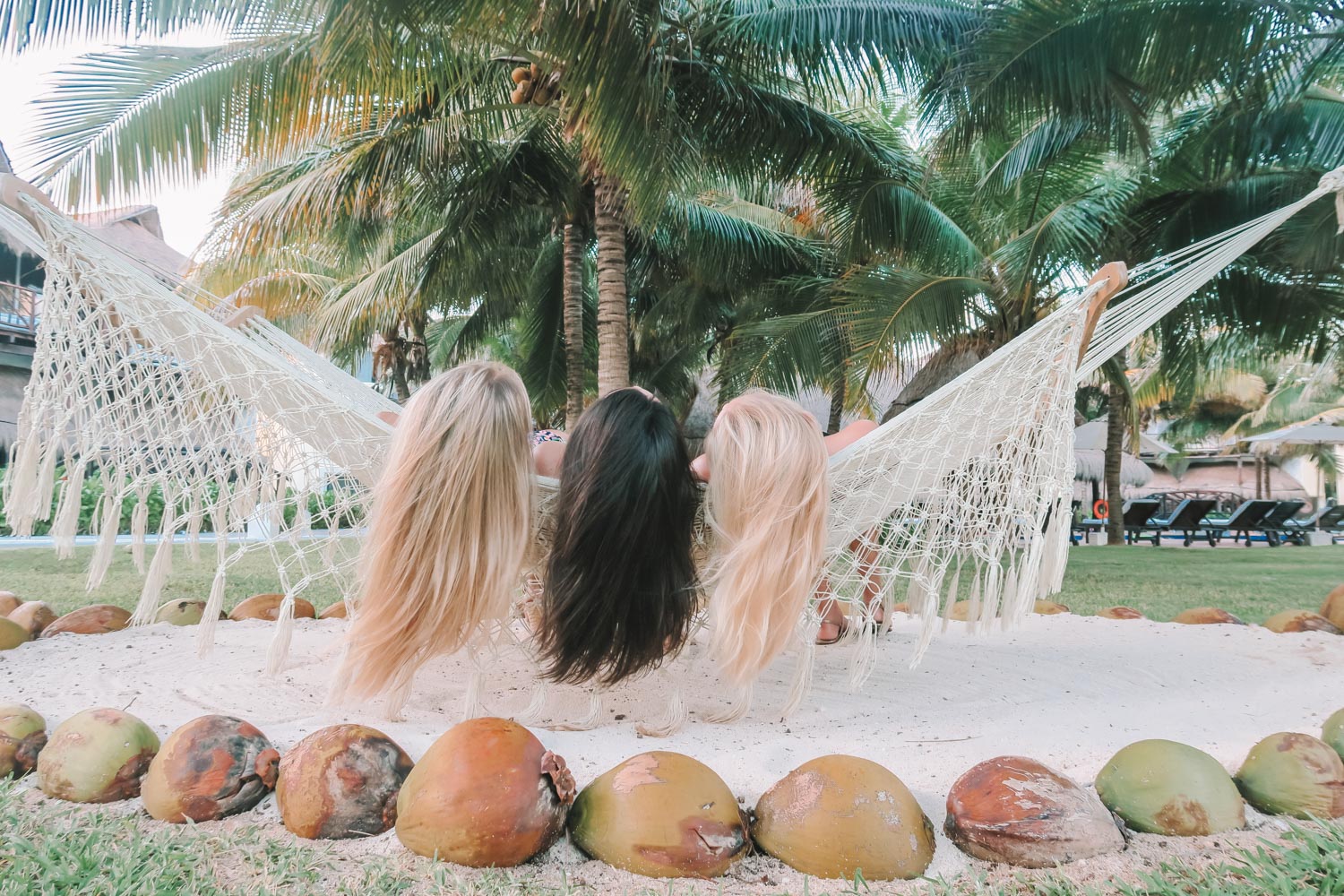 As an adult-only and 4 diamond property, you can expect top-notch service and a worry-free vacation away from reality.
The property sits right on the beach with countless cabanas available for day use, multiple pools with swim-up bars, and gourmet restaurants and health bars to satisfy your hunger any time of the day!
The resort offers daily activities at their sister property, El Dorado Royale, which is connected by a beach pathway, as well as a nightclub, and nightly entertainment. There is something for everyone, and amazing food and drink to be had- this resort is a must for your next romantic getaway!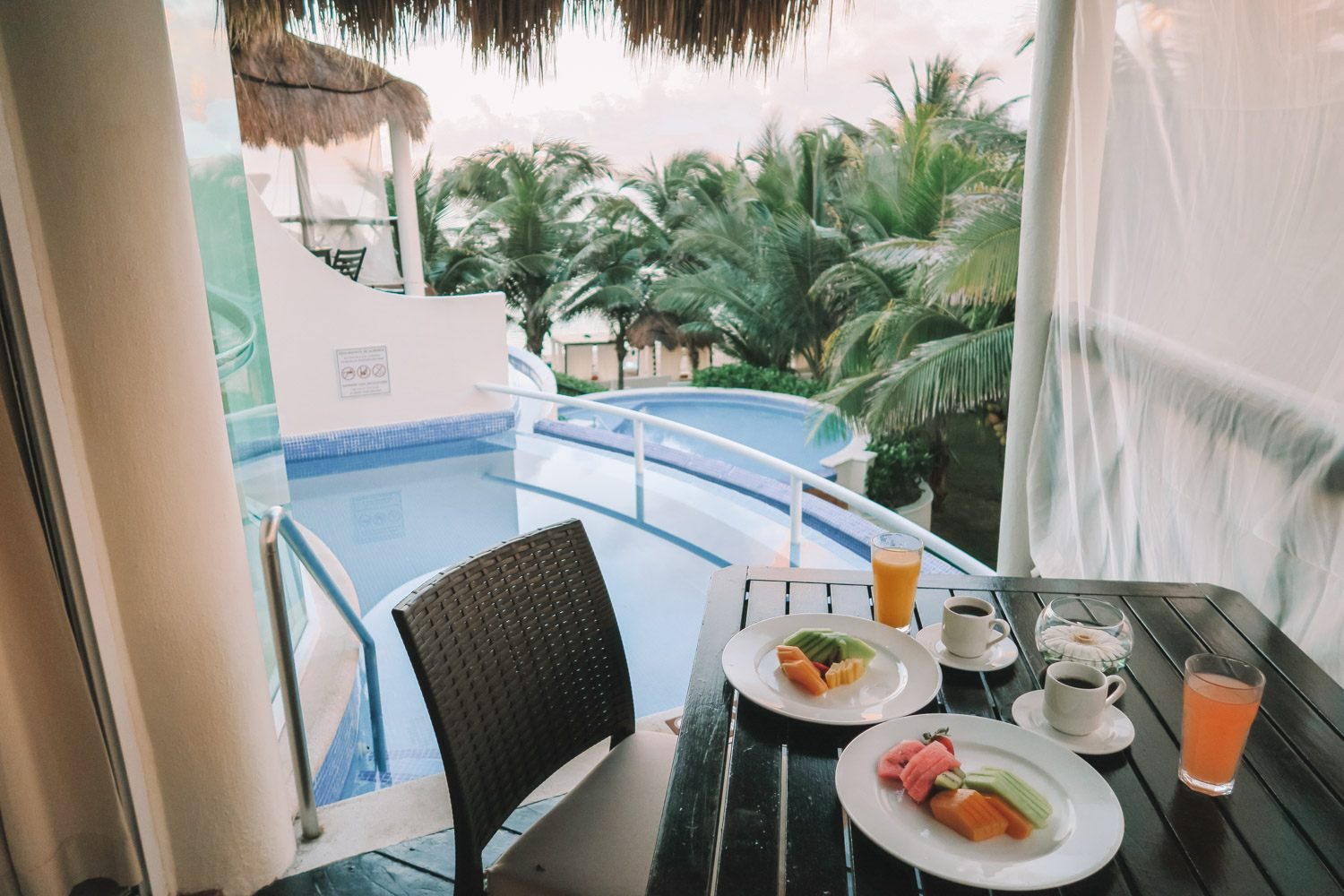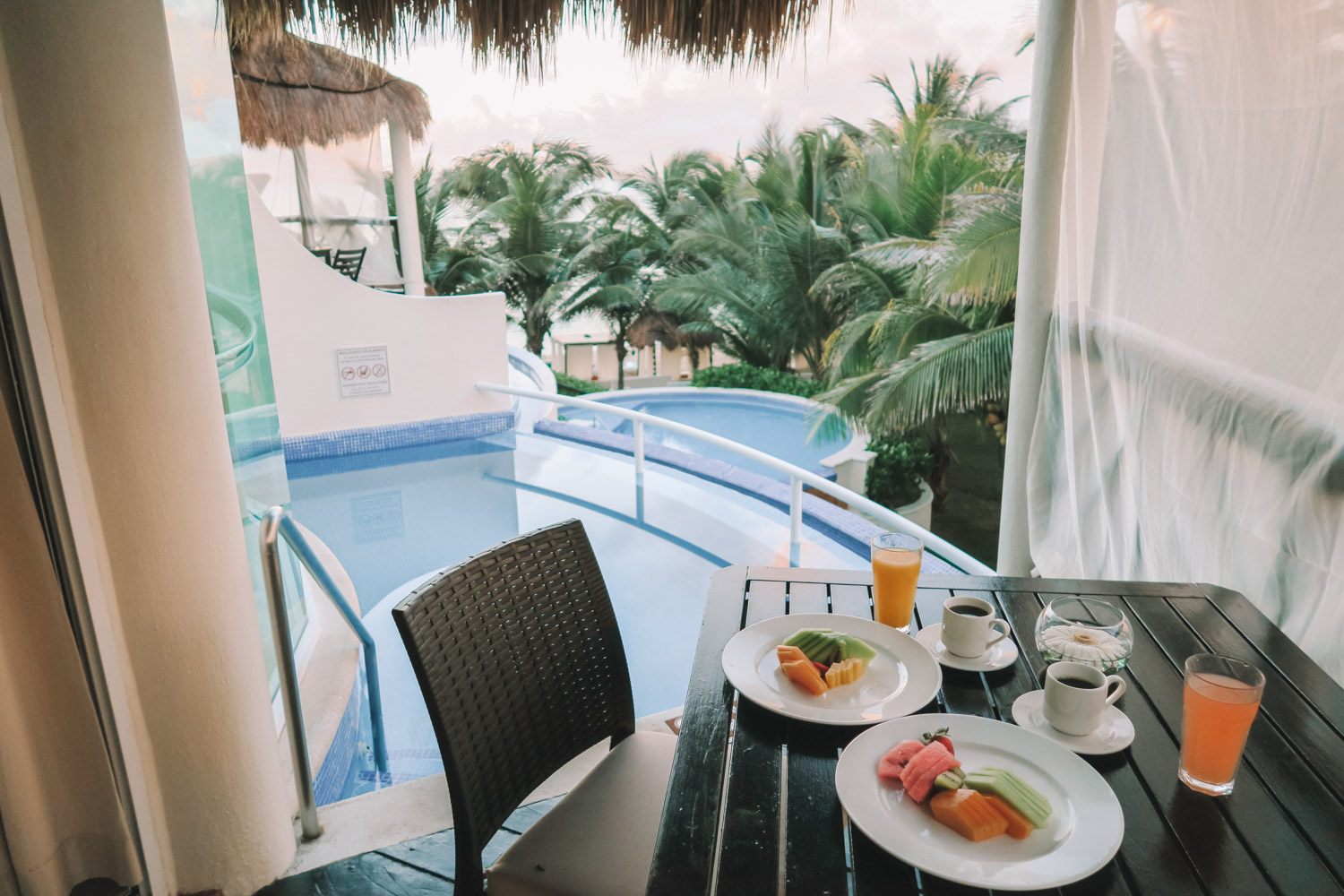 The Rooms
The El Dorado Casitas have quite a few different kinds of suites available, all of which include your own private swim-up patio or infinity pool. All suites have king-size, luxurious beds, a Jacuzzi tub, and a beautifully expansive bathroom.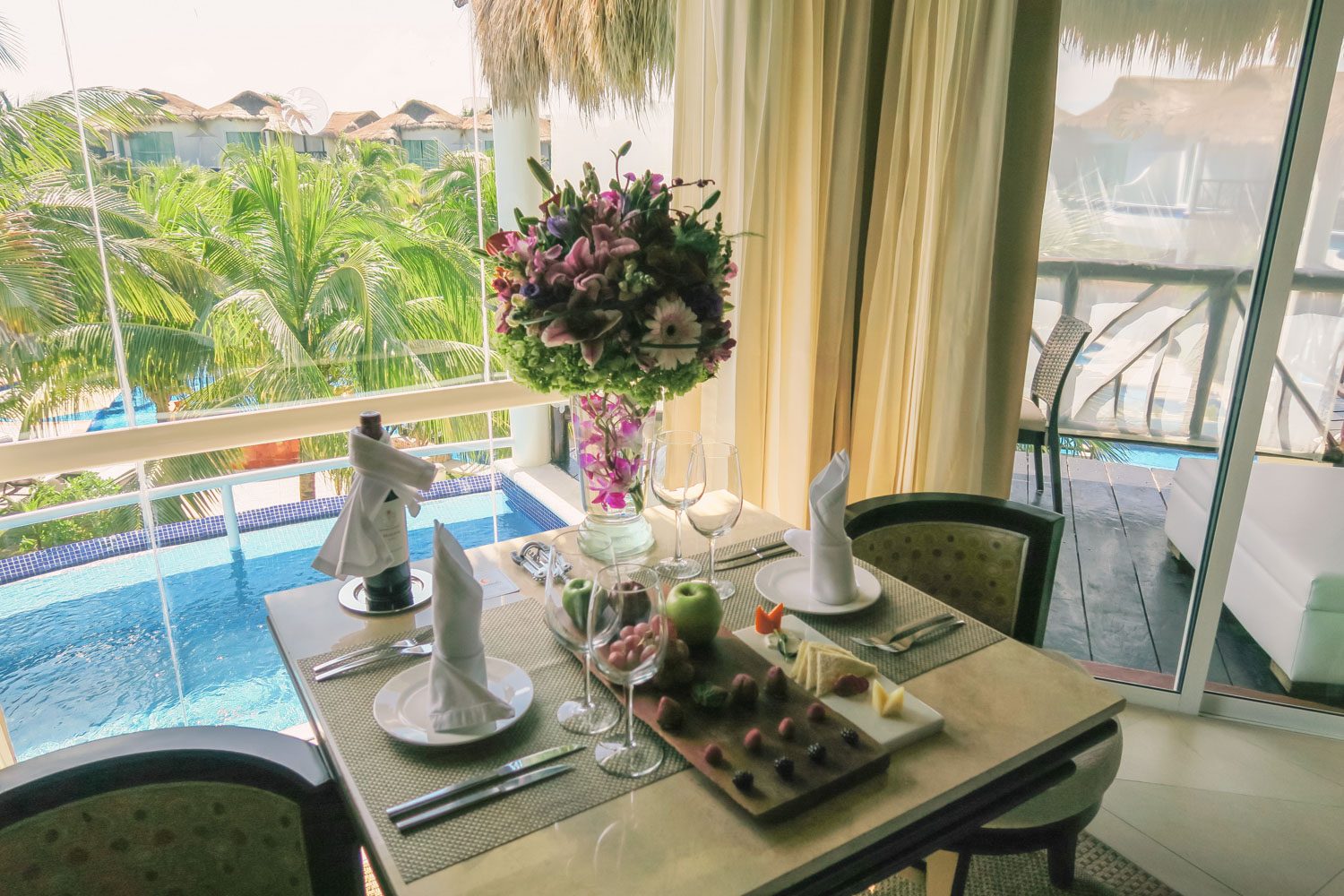 Depending on your casita, you may have an outdoor shower, which is heavenly, as well as premier butler service 24 hours a day. Champagne, room service, fresh seafood, and an outdoor shower- what more could you want?

The Spa
The Naay Spa, within the Casitas, offers traditional and alternative treatments that truly relax and soothe you. From the warm and accommodating massage therapists and staff, you are given the royal treatment from the moment you walk into the door!
From Temazcal soothing rituals that are native to Mexico, a Mayan Chocolate therapy treatment, to Swedish and shiatsu massage – they offer it all. I have no guilt saying I spent a few hours a day soaking in the benefits that this spa has to offer!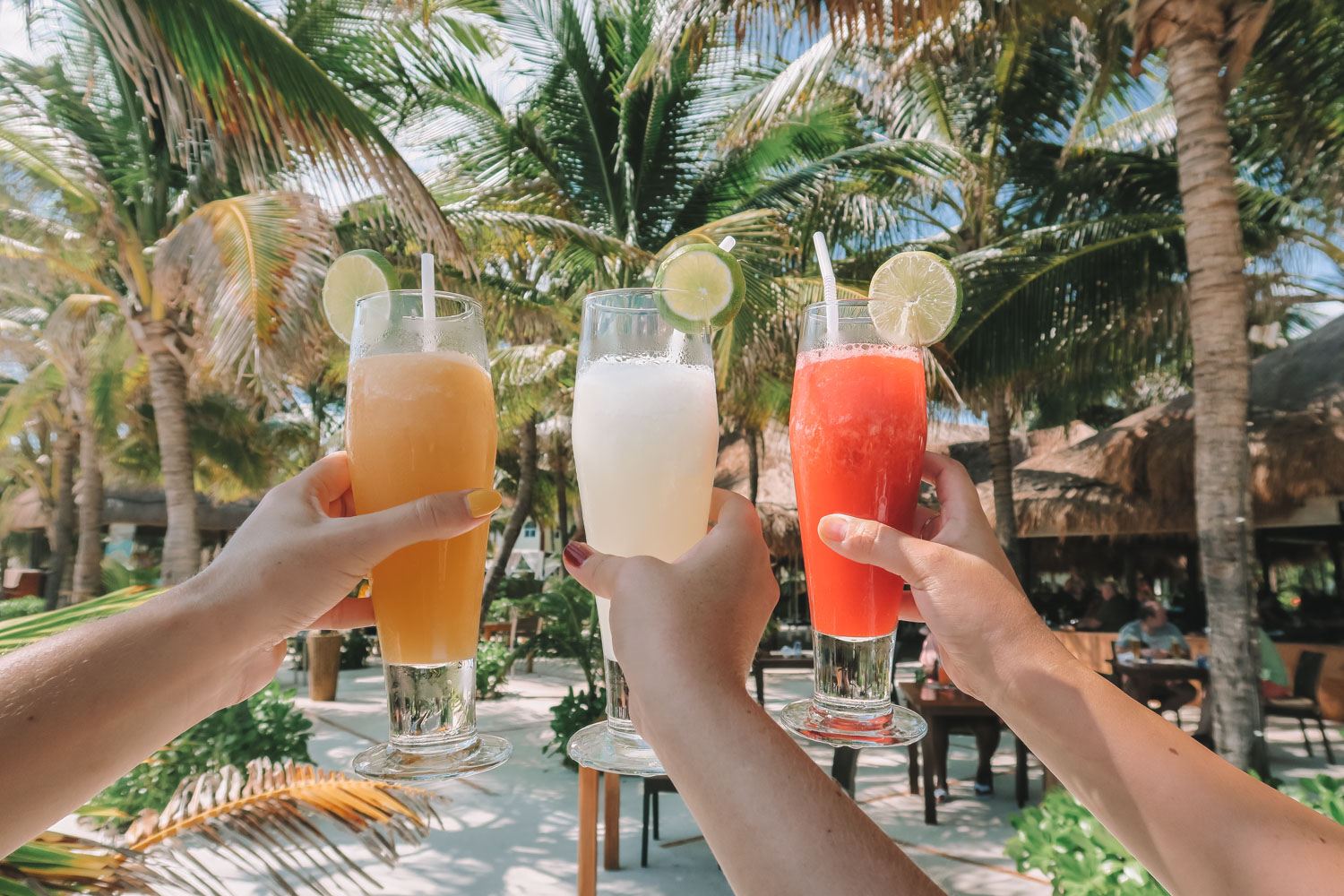 Dining & Drinking
Fresh seafood is my weakness- so you can imagine how much I ate during the 5-day stay! You can start your day with a gourmet, seated breakfast or stop for a fresh smoothie at the Health Bar- all made with fresh fruit and ingredients.
The BEST, fresh salmon and shrimp ceviche you've ever had can be found at one of the pool bars, and you can find restaurants ranging from traditional Mexican, Italian, Japanese, International cuisine, and seaside grills, throughout the property.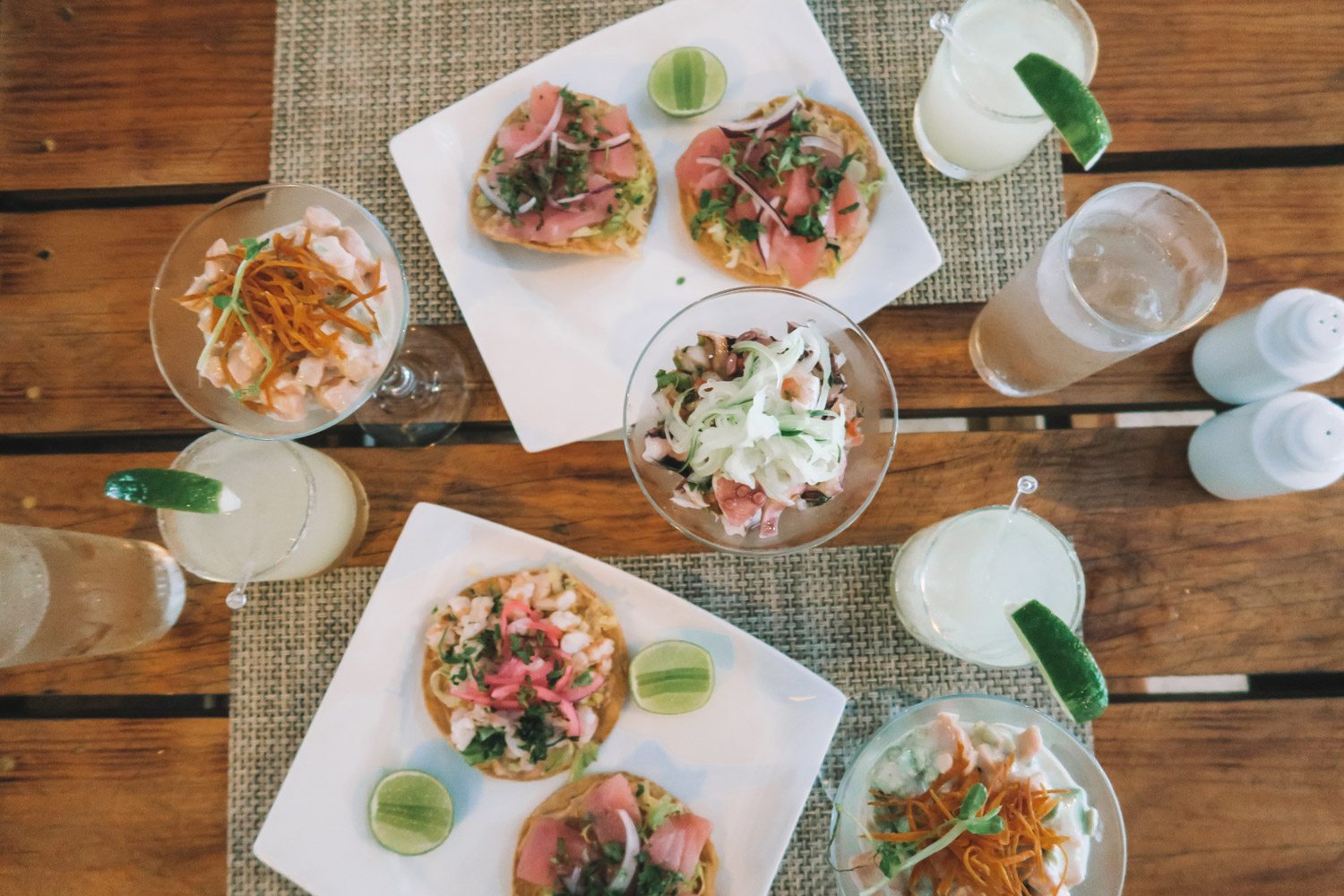 All of the bars offer premium beverages, with an extensive cocktail list to inspire your afternoon "it's five o'clock somewhere" moments.
Not for one second did I feel like I was at an all-inclusive resort because of the quality of food and drink offered, and the variety of dining options. I was truly blown away!
Don't feel like leaving the room? Everything is offered through Room Service as well!

Activities
From daily lessons, snorkel excursions, to the exercise classes and tequila tastings, there are a ton of activities offered in the Casitas and at the connecting Karisma properties.
Lomas Travel is a partner of Karisma and organizes all excursions and day trips to the surrounding areas from the resort. We were so lucky to be able to use Lomas Travel to explore more of the Mayan Riviera and visit the Mayan ruins of Chichen Itza, as well as the cenote of all cenotes, Ik Kil.
Our tour guide was so knowledgeable of the area, efficient and reliable in getting us around, and even helped to perfect our Spanish skills a bit!
We were also very fortunate to be visiting the resort at the same time as the Kendall Jackson Family Wines Culinary Series was taking place, and was treated to a wine tasting class and a six-course 'Yucatan Meets California' dining experience with wine pairings!
There's something for everyone- and, along with the level of service and accommodation that El Dorado Casitas Royale brings to its guests, it's easy to see why it's the best all-inclusive resort in Riviera Maya!

Special thanks to Karisma Hotels and Resorts for hosting us as their guests. As always, the content & opinions expressed here are entirely my own.