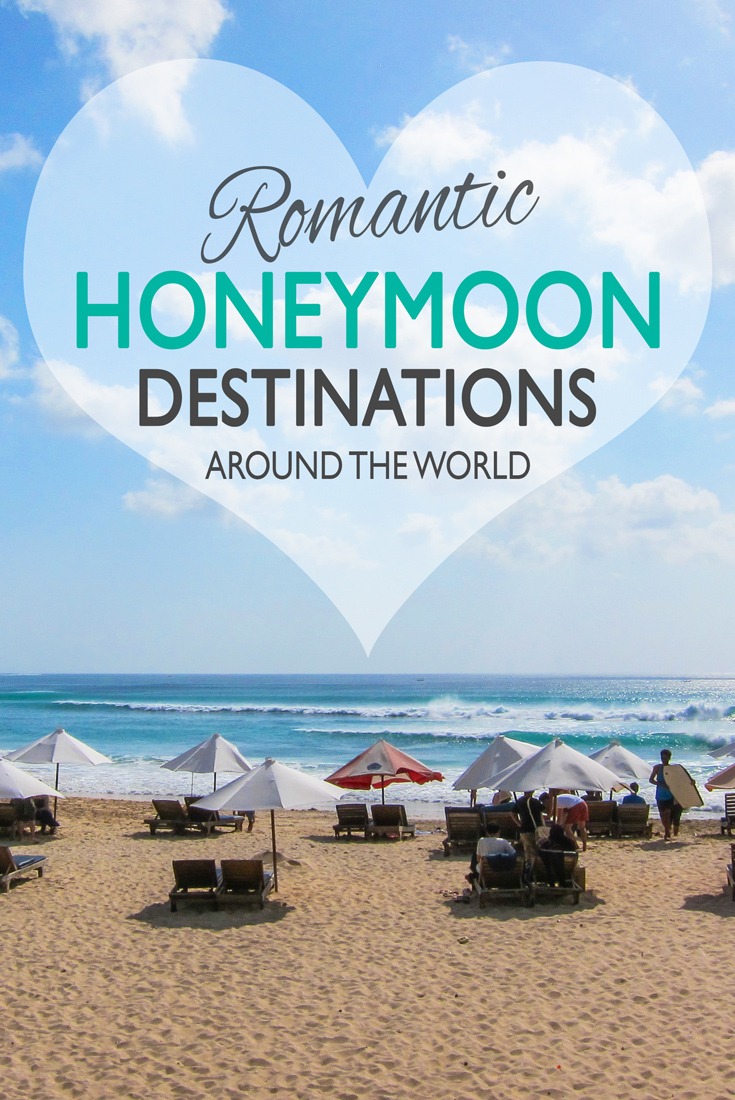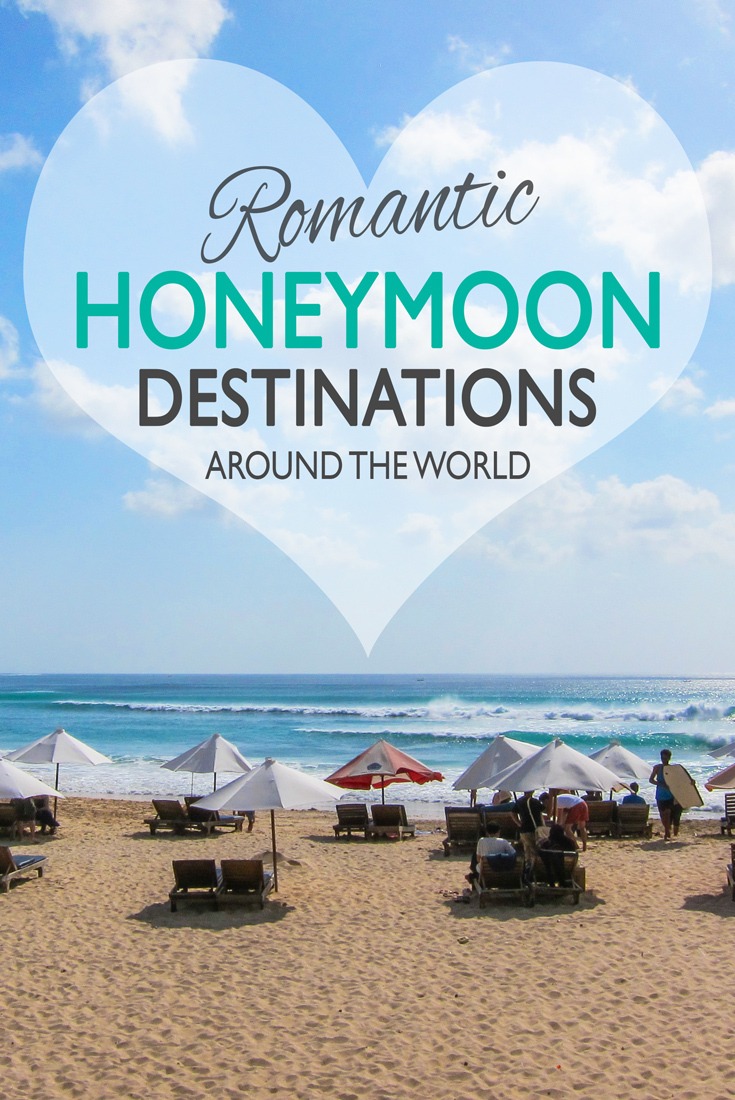 These destinations have a range of activities and scenery, from mountains to tropical beaches, depending on what you're looking for in a honeymoon. Enjoy white sand beaches and cocktail on the beach in Bali, or a candle lit 'Lady and the Tramp' style dinner in beautiful Florence- the choice is yours!
To make the most of the post-wedding getaway, here are the ultimate romantic honeymoon destinations!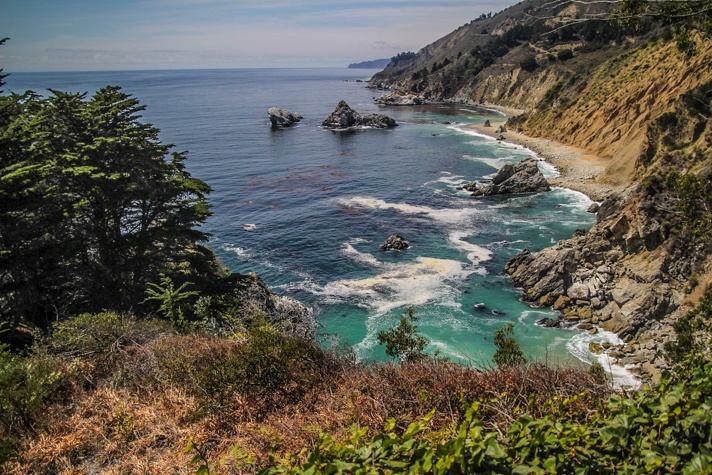 Big Sur, California
One of my favorite places in the world, Big Sur and the close by towns of Carmel and Monterey, are an outdoor lovers dream. Rugged coastlines, bright blue water, stately trees and cliffs, you and your partner won't be disappointed.
There are lots of cabins and resorts up the coastline, some tucked away in the trees, and others with an ocean-front view. If you are looking for a luxurious stay, there are beautiful, private accommodations with both ocean and mountain views and resorts that offer restaurants, daily activities more!
If you want a more adventure on your honeymoon, camping or 'glamping' is the way to go.
You can find ocean front campsites, cozy treehouses, yurts and tent cabins in the area where you can pour a glass of wine and admire the beautiful and intimate scenery!
Where to Stay in Big Sur: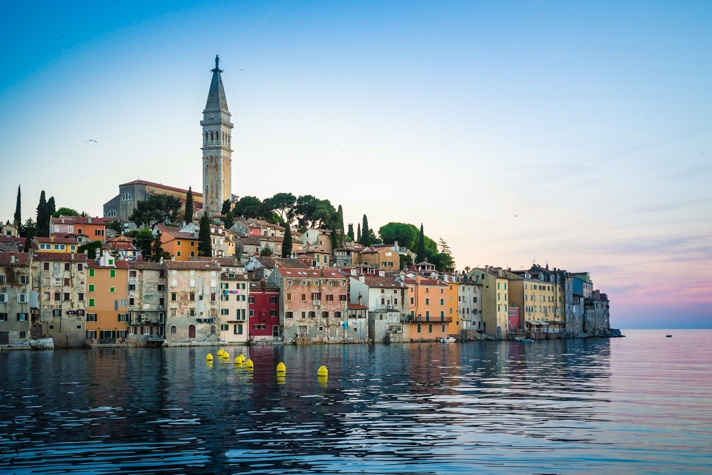 Rovinj, Croatia
While Croatia may not come to mind when you think 'romantic honeymoon', the rustic, picturesque cobblestone streets, beautiful coastlines and unbeatable sunsets may change your view.
You won't find white sandy beaches here…
Beautiful clear water, fresh seafood, authentic Istrian wines, and romantic mood of Rovinj makes it a top destination for a romantic honeymoon getaway. Just picture waking up in a quaint seaside B&B – dreams can come true!
While I would definitely encourage day trips to other cities in the Istrian region, you will also find awesome opportunities for water activities, sunset cruises, and a chance to disconnect for a while, in this beautiful city.
Where to Stay in Rovinj: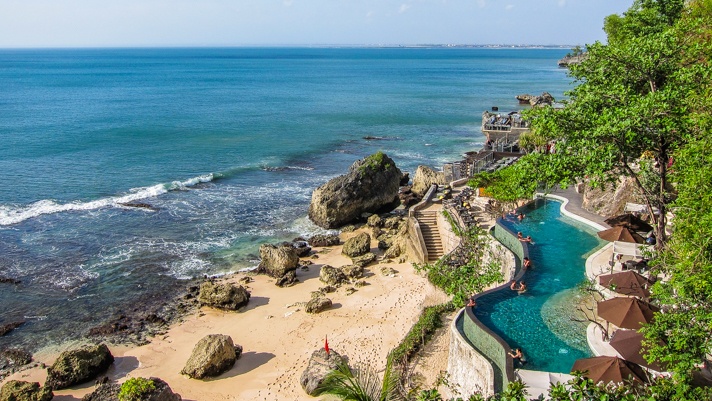 Sanur, Bali, Indonesia
Compared to other destinations in Bali, Sanur has a mature beach vibe, and offers beautiful, tropical beaches and resorts. Enjoy a dinner for two on the beach, or cuddle up on the sand for a watercolor sunset.
Sanur is a great destination because its different from other tropical destinations that are dominated by resorts- you still have the local flair alive and well! You can find lush gardens, world-class local restaurants, touristy shops and luxurious hotels all in this quiet beach town area.
And did I mention the beaches?!
Where to Stay in Bali: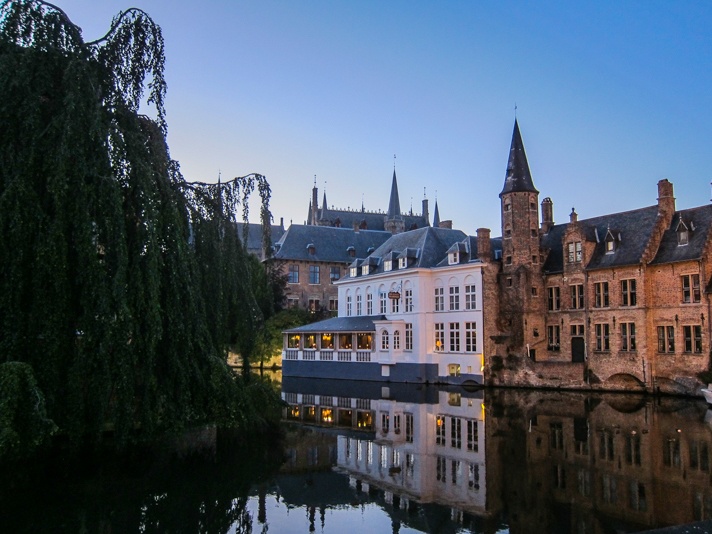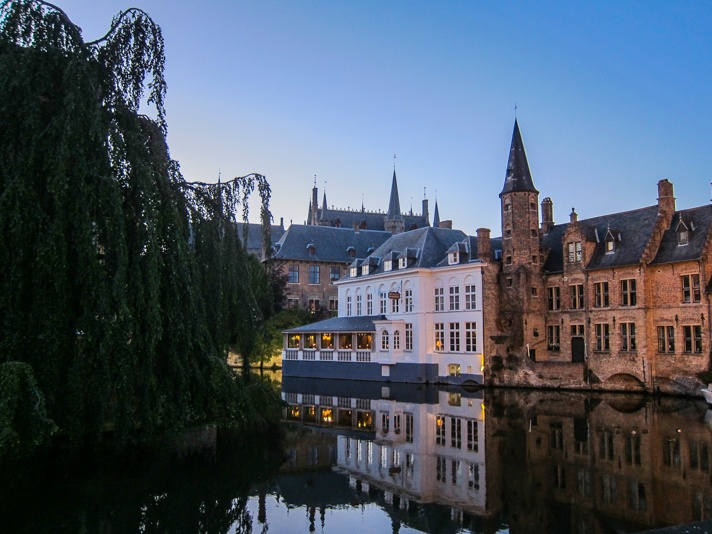 Bruges, Belgium
If you have a fairytale honeymoon in mind- look no further than Bruges!
You'll find horse-drawn carriage rides, 17th-century houses converted into quaint restaurants and cafes, as well as the 13th-century belfry and tower with spectacular panoramic views. Spend time wandering the beautiful streets, the charming canals, and finish the day with some tasty Belgium beers!
This dreamy, medieval town is a big tourist destination during the summer, so aim for midweek if you're coming June-September. In the spring, you will find daffodils springing up throughout the courtyards, and in winter, enjoy the quiet town with bustling Christmas festivities.
Where to Stay in Bruges: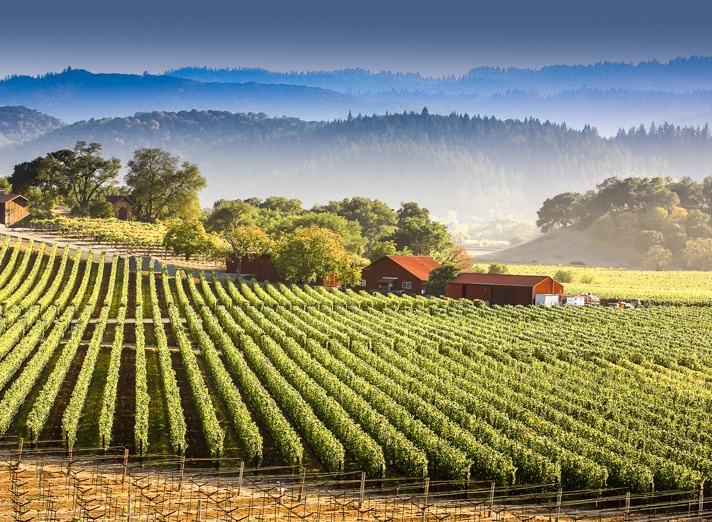 Napa Valley, California
Just picture you and your love wandering through grand redwoods, lush greenery and picture perfect forest roads in California's Wine Country.
Its a rather pretty picture, right?
In Napa Valley and surrounding areas like Sonoma, you can have some of the finest dining experiences, wine, and romantic, countryside atmosphere. You can spend the days biking around vineyards, wine tasting, canoeing down the Russian River, and enjoying each other's company.
You can find a great range of resorts, bed and breakfasts, or camping options!
Where to Stay in Napa: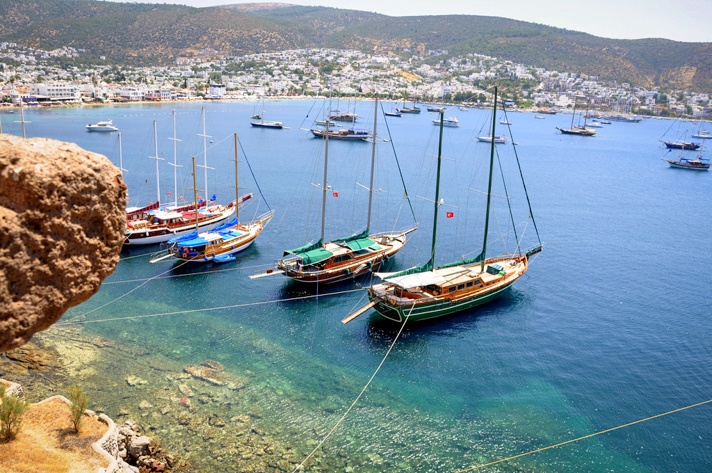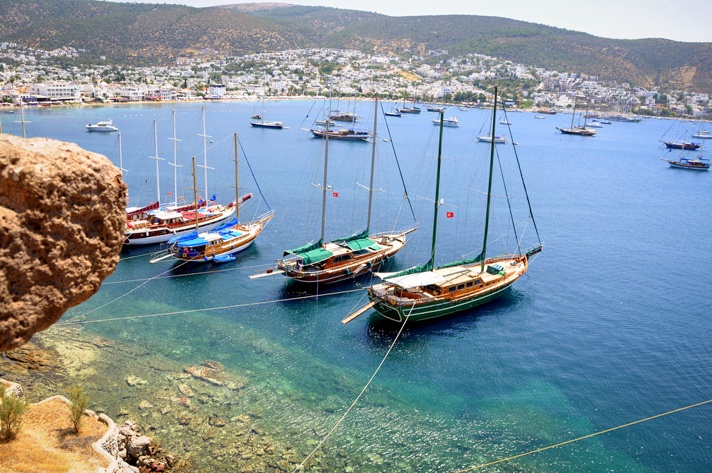 Bodrum, Turkey
While Turkey may not be a typical honeymoon destination, Bodrum is a sea-side resort town with historical influences and white-washed Turkish architecture. Home to ancient ruins, a medieval fortress and fun nightlife, this is definitely a lively peninsula region.
With nice beaches and secluded coves sitting just outside of town, and picture perfect bays that house a large yachting port, you can find a oasis in Bodrum!
It's perfect for a couple on a budget too!
For a quieter stay and the most comfortable weather, this destination is great in early June, September or October.
Where to Stay in Bodrum: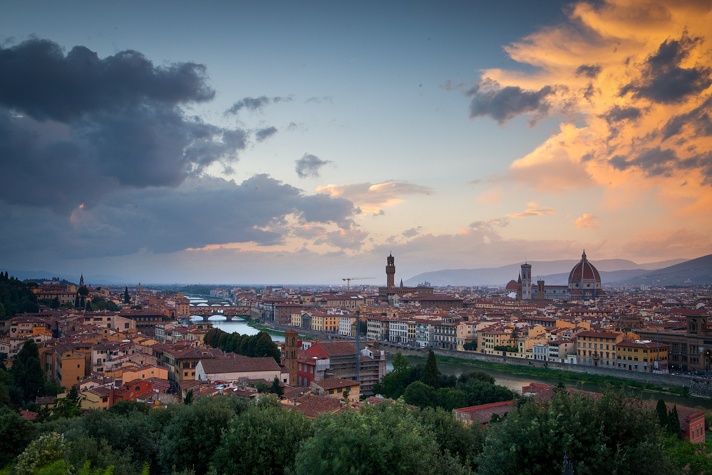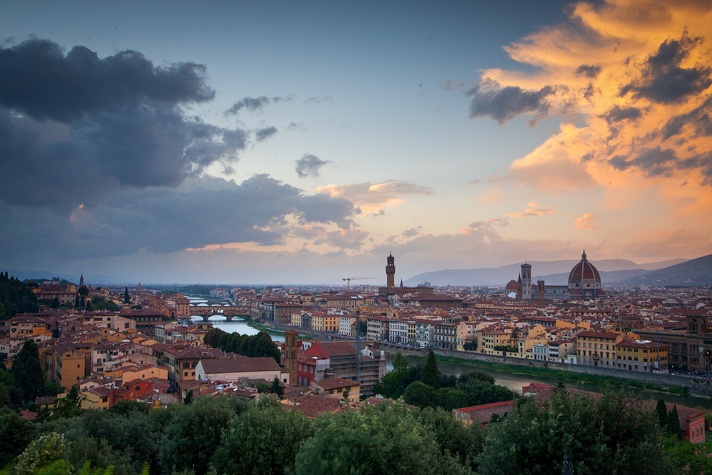 Florence, Italy
Florence is one of the most romantic destinations in Europe, with its quiet cobblestone street, rustic architecture and the grand Arno River flowing by.
Besides the architectural wonders like the Duomo, the breathtaking overlooks from Piazzale Michelangelo, and the delicious Italian cuisine, the charm of the city and local culture will be more than memorable.
Perfetto!
Pasta and wine by candlelight, a gelato dessert break, followed by a live music serenade from the Ponte Vecchio, Florence is the most romantic destination you will find in Italy!
Where to Stay in Florence: