Greece and romance may as well be synonymous!
Volcanic cliffs meet the beautiful blue sea where you and your loved one meet some of the most hospitable people we have found in this world.  The food makes for wonderfully romantic dinners and the culture will elevate your romance to new levels.
As a warning, if you visit Greece before you're married like we did, you're definitely going to be asked by about 90% of the people you meet if you're on your honeymoon.
So when you travel with your loved one, be sure to visit these top romantic getaways in Greece!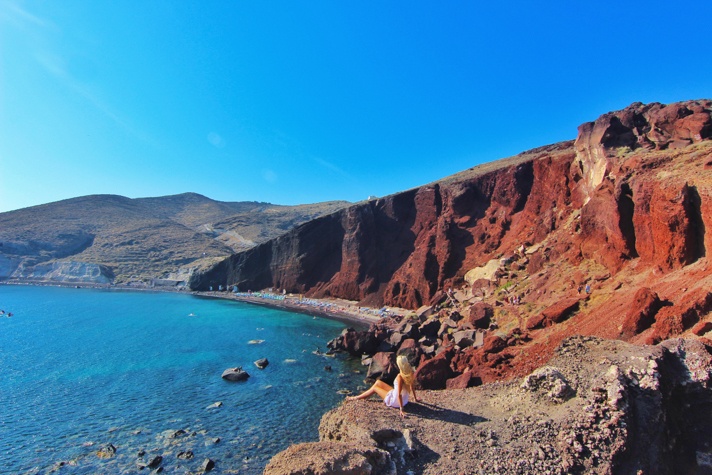 Cliffs of Akrotiri
Escape the crowds and enjoy the beautiful views of Santorini from the Akrotiri side of the island. The affordable cliffside hotels that are rather secluded make this the most romantic side of the island.
We found a 4-star resort for $120 a night in the middle of July!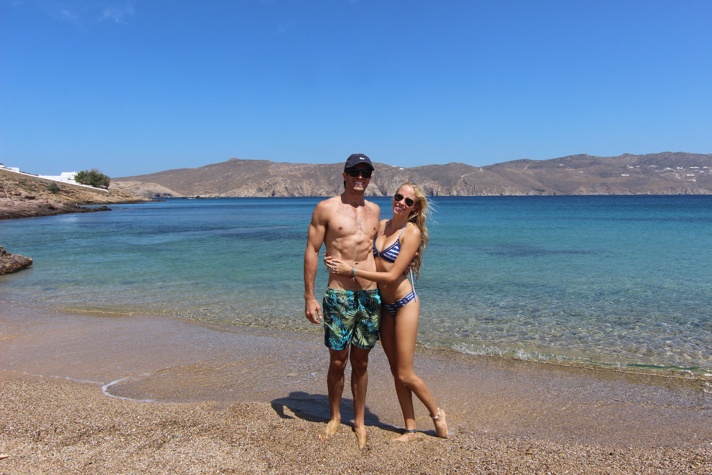 Mykonos' Private Beaches
Rent an ATV, or 2, like we did, and explore the island in search of a private beach. We found multiple secluded beaches with the most breathtaking crystal clear blue water.
Bask in the sun the Greek way (nude) and skinny dip with your loved one.  Nudity is accepted just about everywhere in Mykonos so no need to be shy.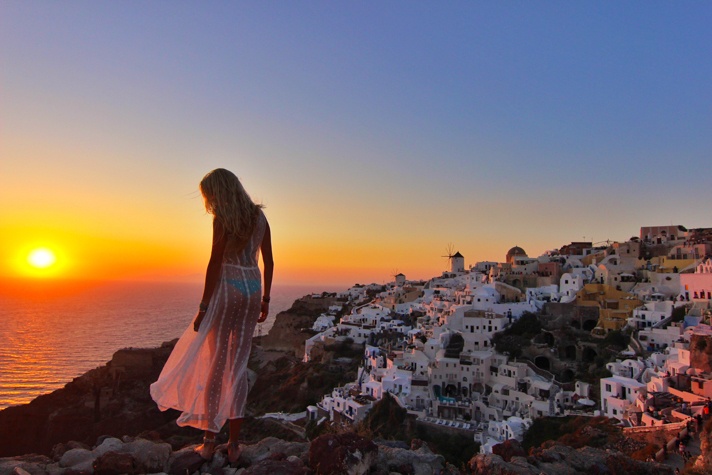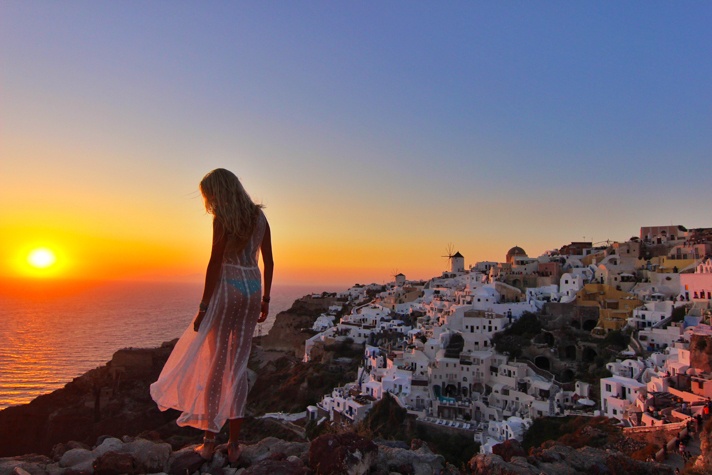 Enjoy a Sunset in Oia, Santorini
The Oia, Santorini sunset is one of the world's most famous and most romantic sunsets. Yes, it can get quite crowded, but get to the tip of the island early and enjoy a picnic and some wine with your significant other!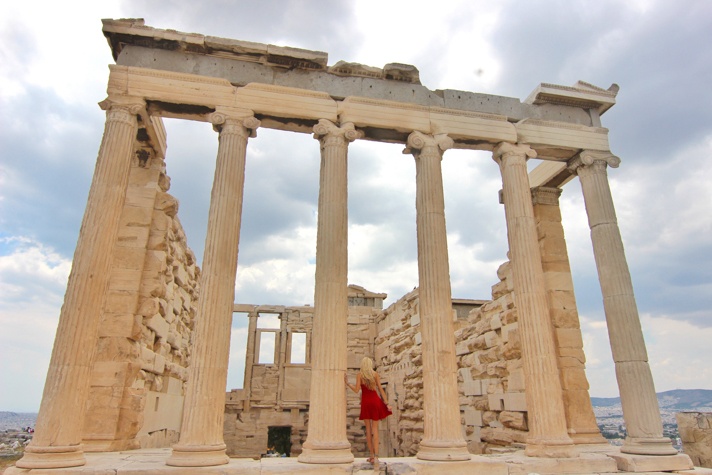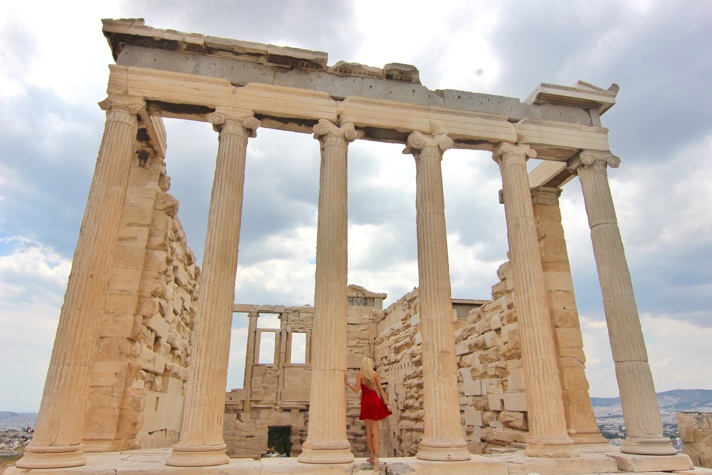 Ancient Ruins of Athens
What's more romantic than exploring ancient ruins and finding yourselves in history? Imagining yourself as a couple thousands of years ago walking through the Acropolis can be quite a mood setter.
Or maybe we are just nerds? Not sure.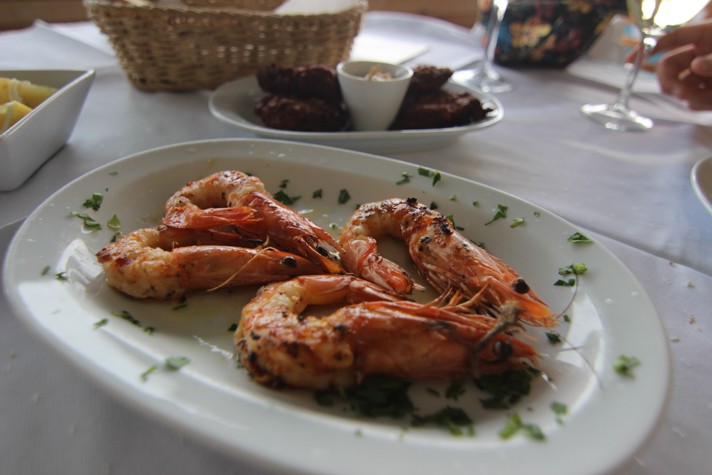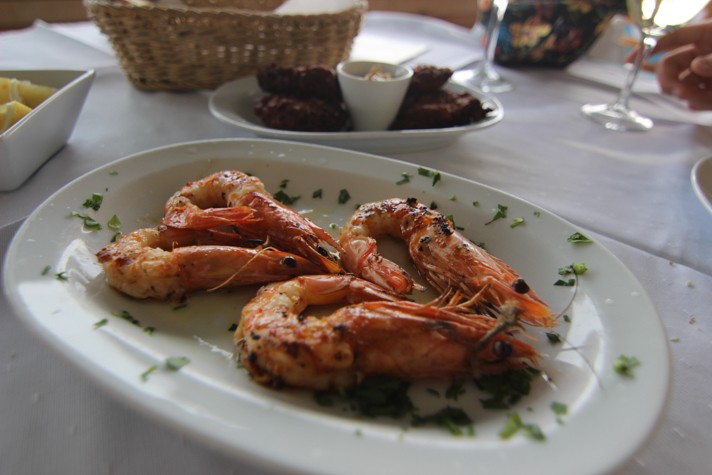 Embrace Greek Culture
Nea Makri is a wonderful example of true local culture and is about an hour outside of Athens. Small town Greece is just like small-town Italy- an absolute dream.
It is quaint, hospitable, simple, down to earth, and filled with delicious food and wonderful people.
Nea Makri is a fine representation of small-town Greece and is a spot you should definitely make a point to visit. Not to mention, it is very near the Port of Rafina, which is a great spot to catch a ferry to the islands.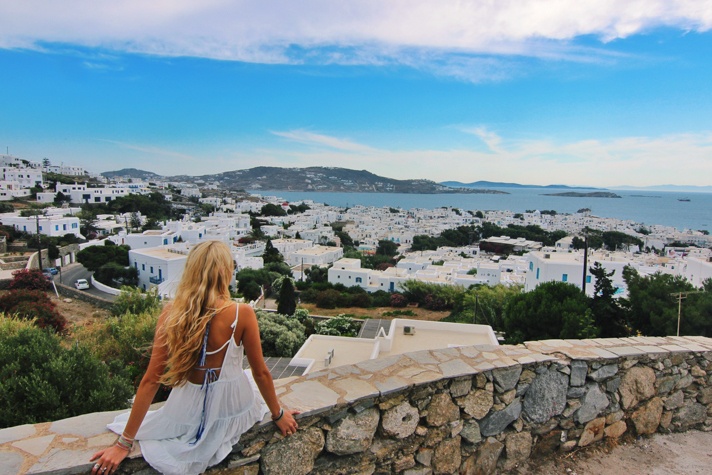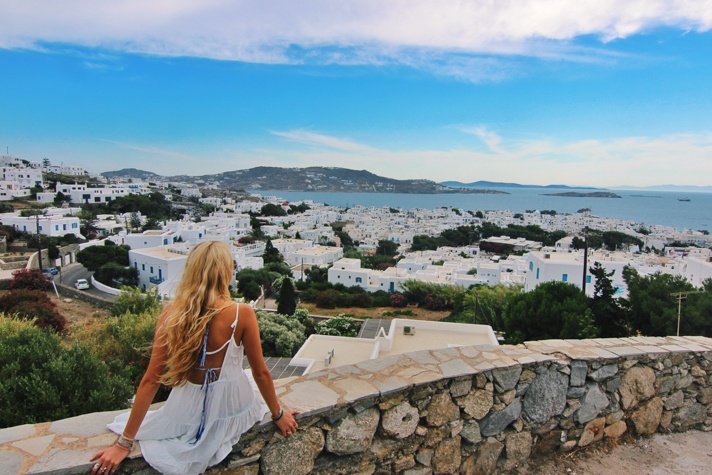 Over to you! Where have you and your better half been in Greece that you found romantic? What types of activities did you do that you think other couples would enjoy as well?
Share with us in the comments below!