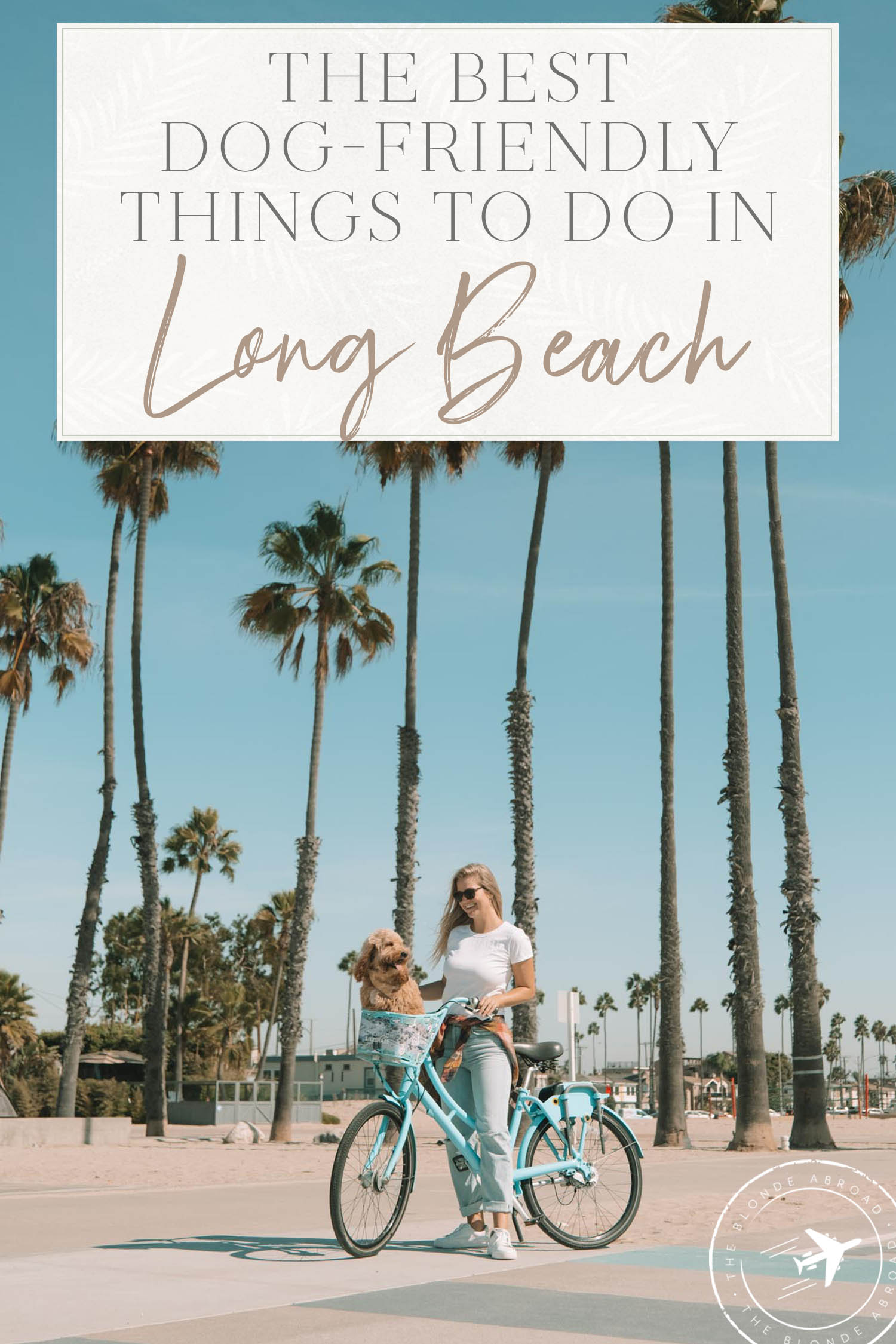 The quintessential sun-soaked Southern California stop, Long Beach has everything you need for the perfect weekend away.
Start your day with brunch at one of the local eateries. Spend your afternoon paddleboarding, taking a Duffy boat through the canals, or riding in a Venetian Gondola. After sunset, sip your way through the countless wine bars and cocktail hotspots then lay down for the night in one of the many pet-friendly palaces.
On the LA side of the border of Orange County and Los Angeles County, this is an essential and oh-so-worthwhile stop. With an eclectic vibe and lovely hospitality, this sunny, coastal city has it all.
And the best part: Long Beach is ultra dog-friendly!
As a doting mom to a four-legged bundle of joy, I always miss my little guy when I'm enjoying the great outdoors or traveling far from home. On my trip to Long Beach, I brought Bailey along for the ride and we had a blast.
Want to take your furry friend away? Here's your guide to dog-friendly activities in Long Beach, California!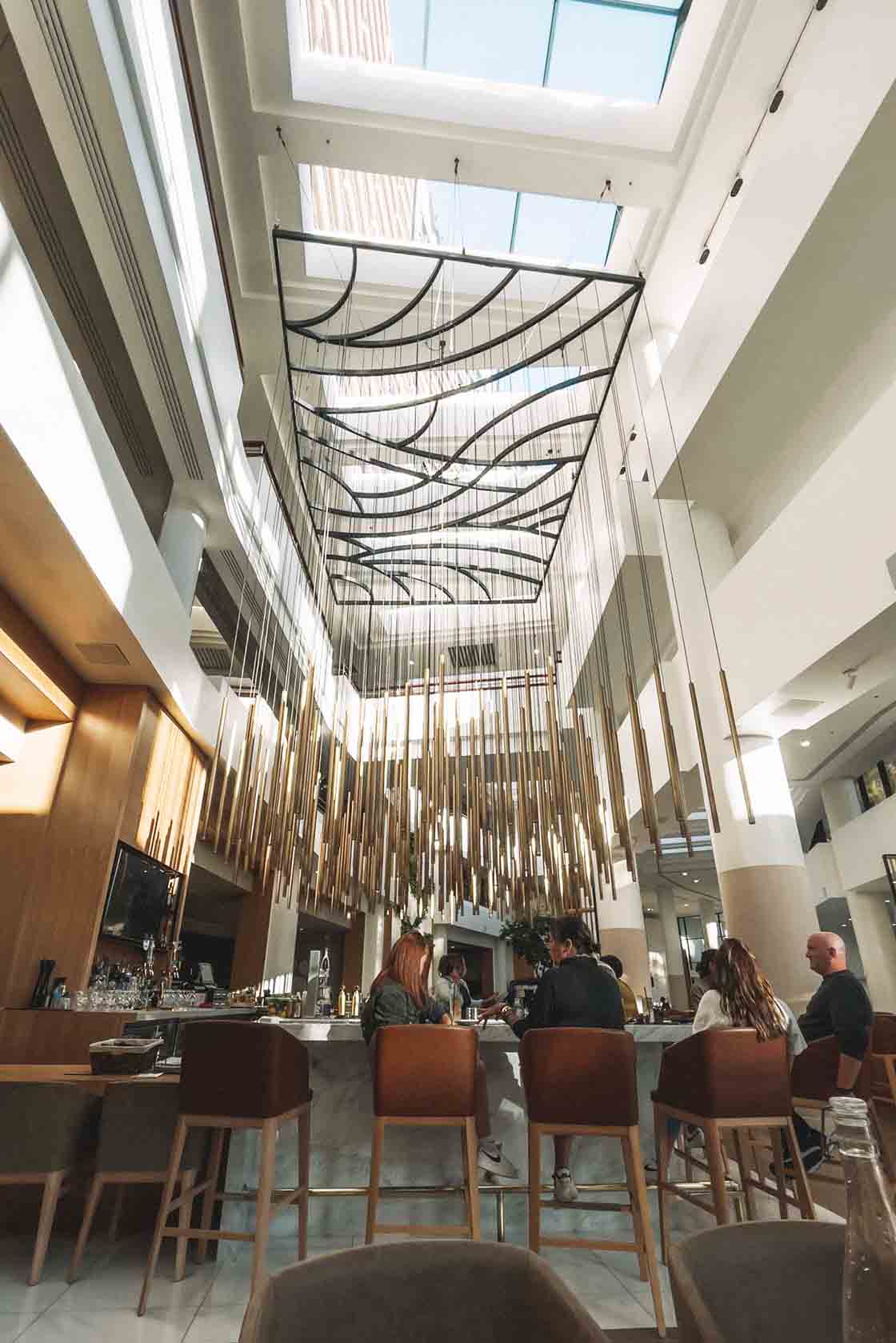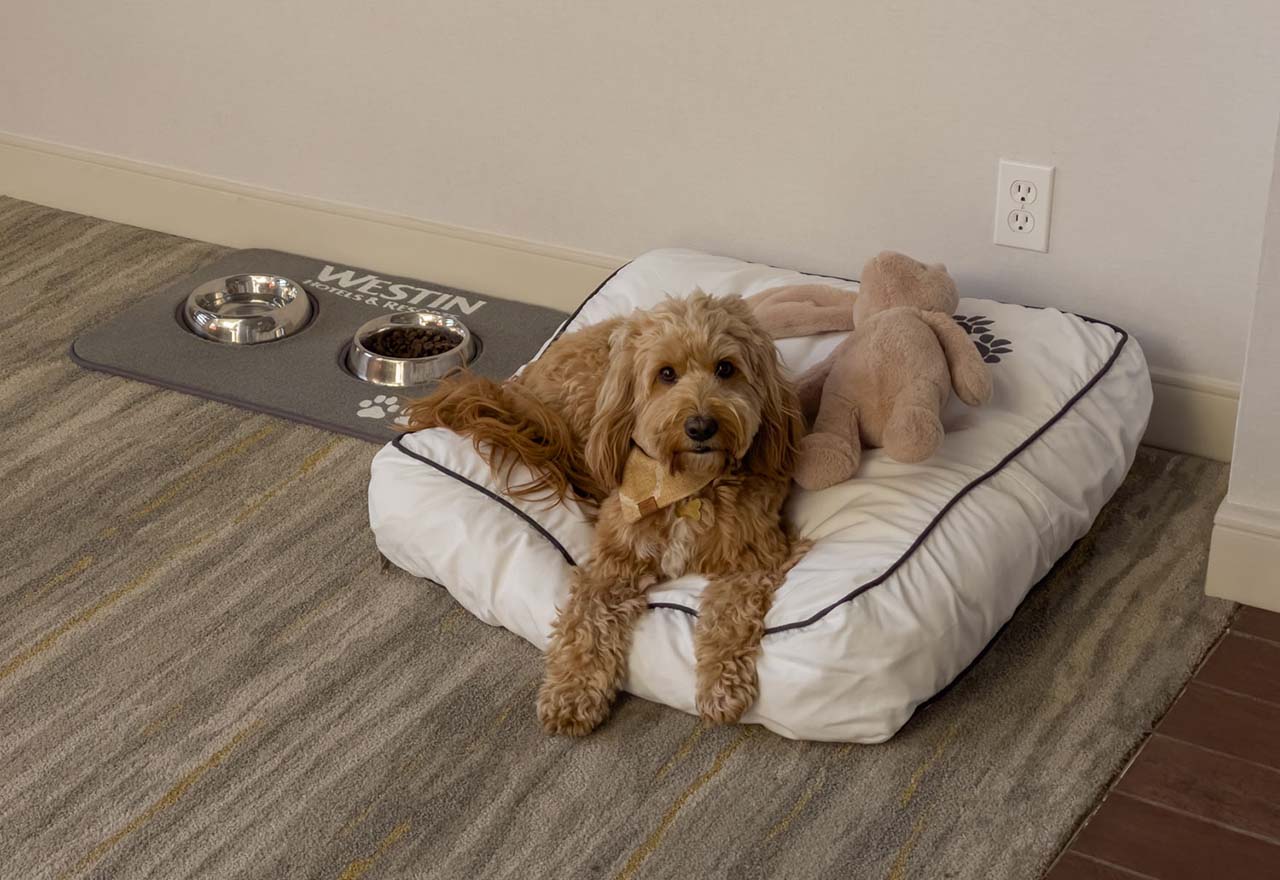 Where to Stay
Dog-friendly hotels in Long Beach are surprisingly easy to come by. We opted to stay in the gorgeous Westin Long Beach because it offered the best of everything and was in a prime location.
Long Beach is one of the most walkable cities in the United States and you can take full advantage of that here. There are fabulous restaurants right outside the door and we were a ten-minute walk from the Shoreline Village and the Aquarium of the Pacific.
Here is a full rundown of all the dog-friendly hotels in Long Beach:

Dog-Friendly Dining in Long Beach
Ready for a dinner date with your doggo? Long Beach is the place to be. Bailey and I had a great experience at The Attic, where he was able to choose his own menu from a special dog menu.
While pup pairing menus might not be the norm, you will find most restaurants that have a patio are dog-friendly.
Here's a look at my fave dog-friendly restaurants in Long Beach: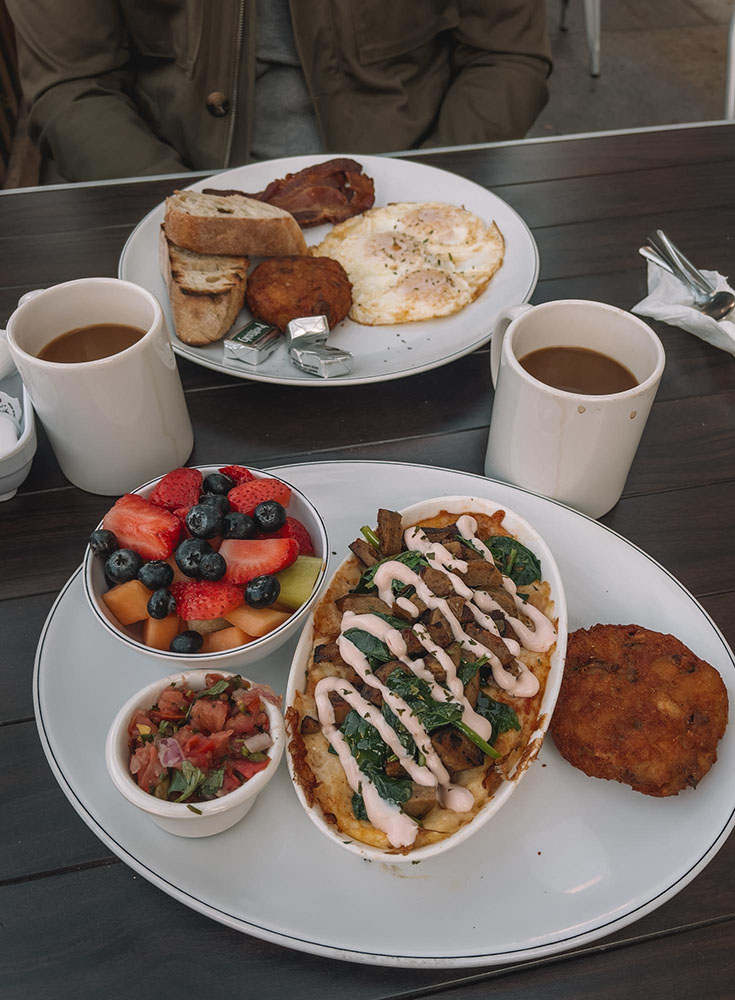 The Breakfast Bar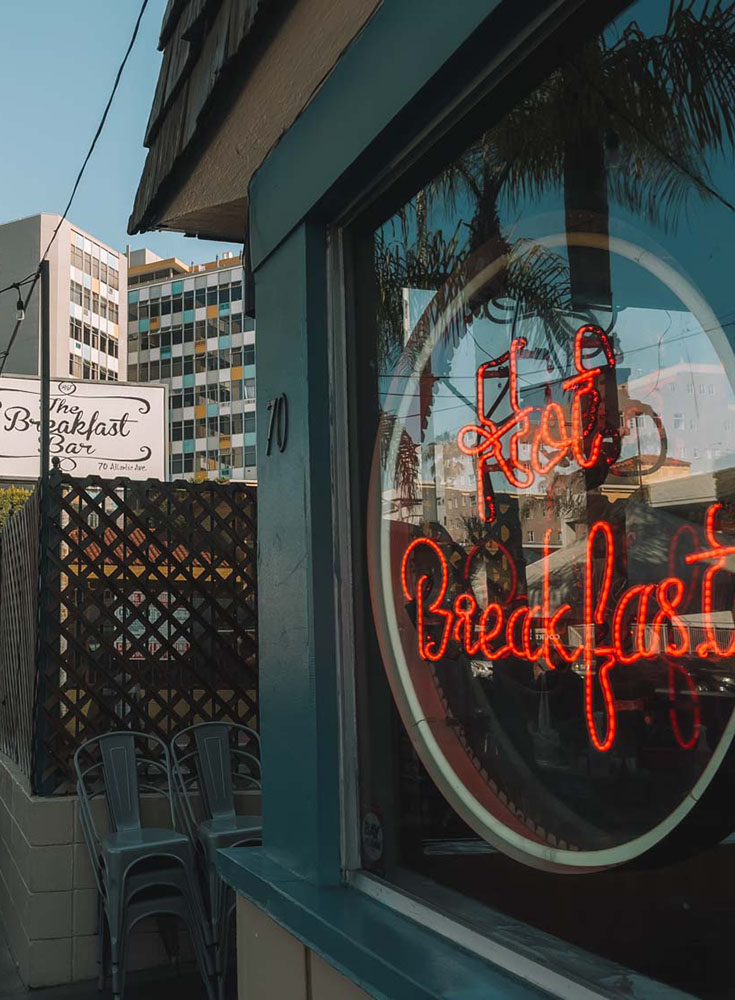 The Attic: Known for Mac and Cheetos, this eclectic spot has everything from shakshuka to Belgian waffles to poutine.
Padre: This hip gastropub offers Latin food and artisanal cocktails like knock-your-socks-off cucumber margaritas.
The Ordinarie: With cool decor and great options for brunch or dinner, this gastropub is a top pick. If you go here for breakfast, make sure to get an order of their table scones!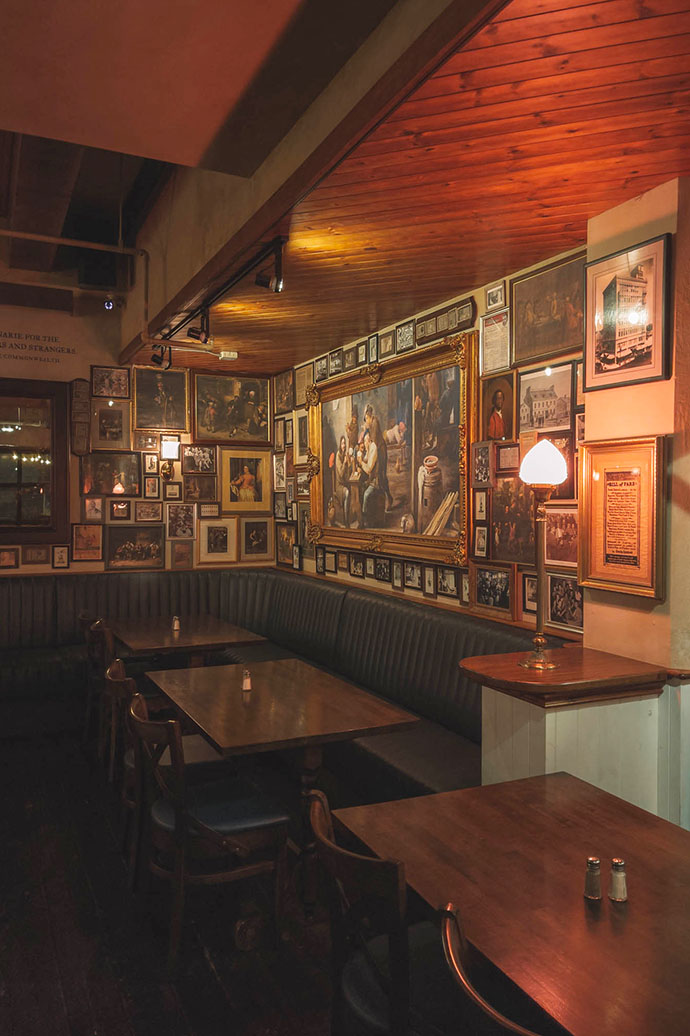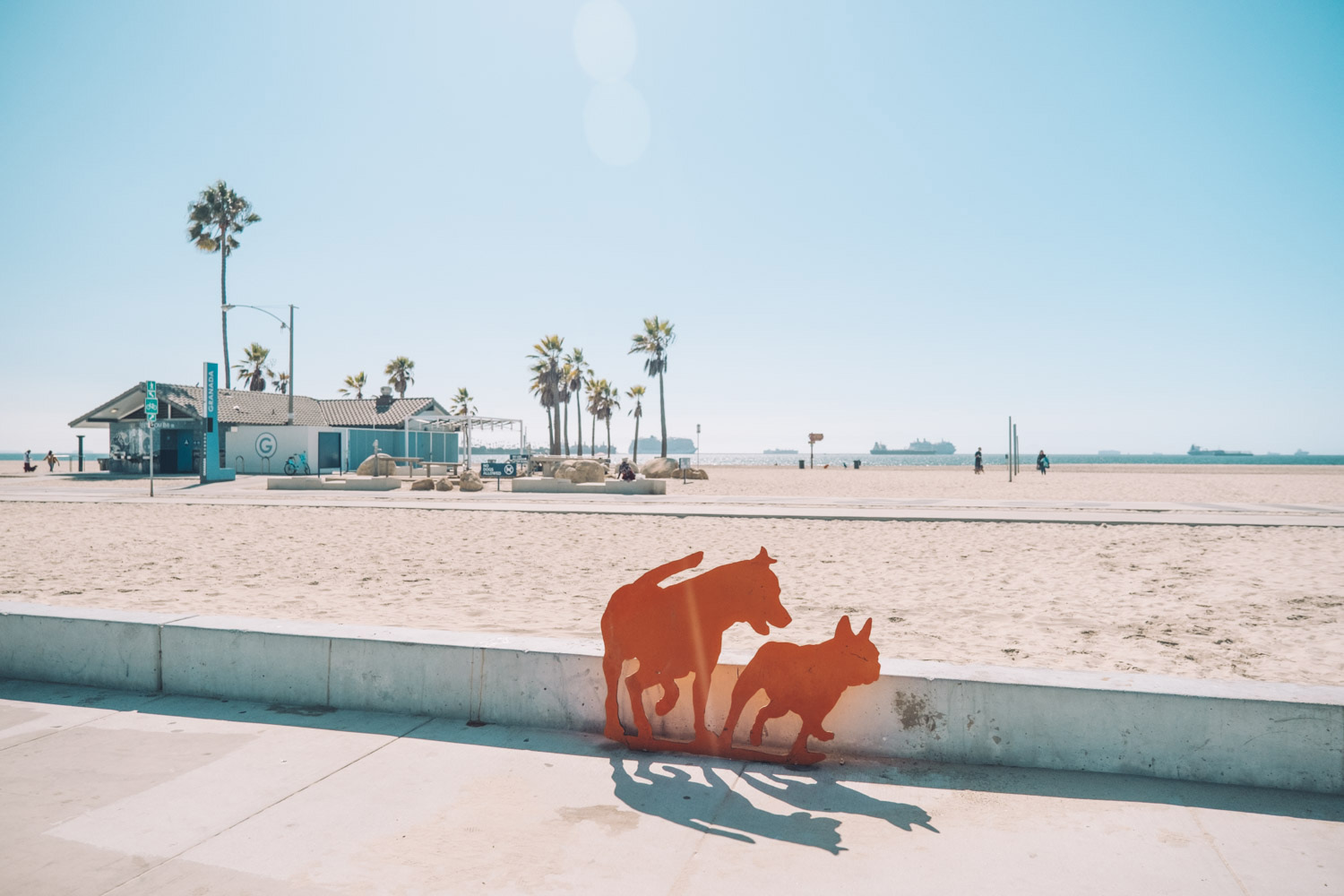 Rosie's Dog Beach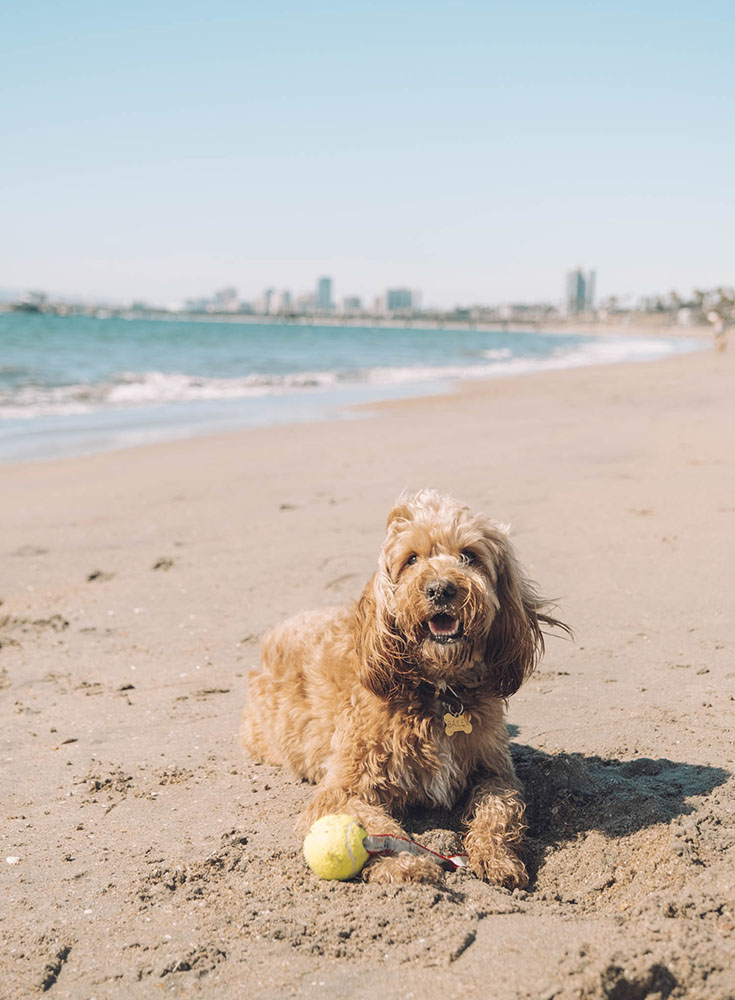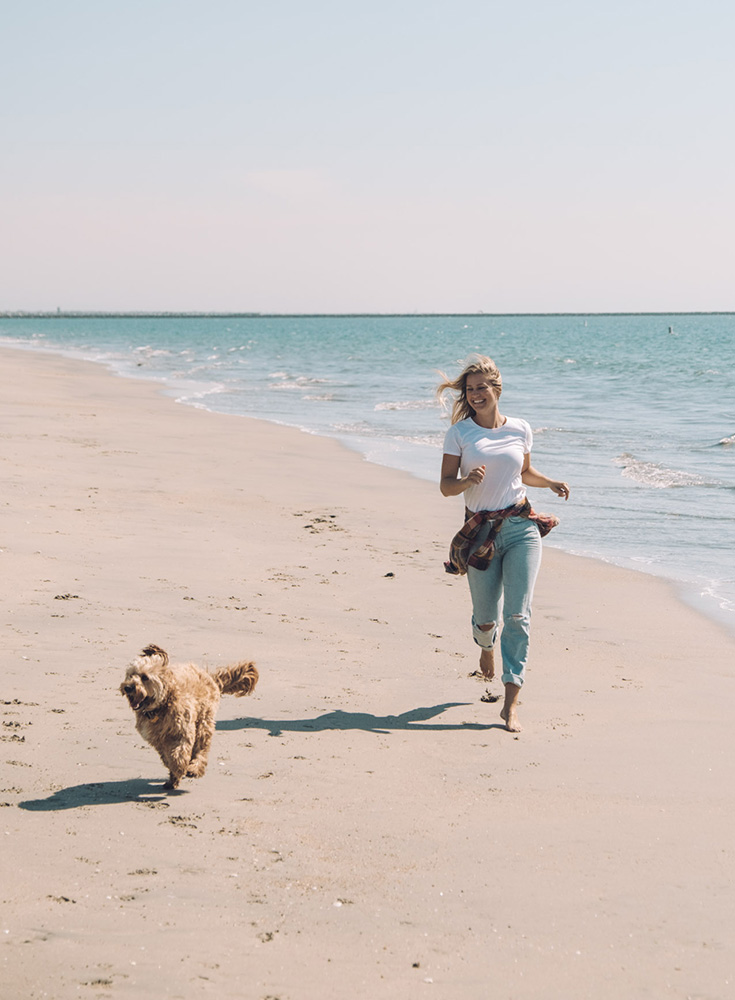 Rosie's Dog Beach
Many beaches in the area have strict no-dog-allowed policies. The one paws-a-tively dog-friendly spot is Rosie's Dog Beach. Long Beach's only off-leash dog beach offers four acres of free space for dogs to roam.
On Ocean Boulevard between Granada Ave and Roycroft Ave, this slice of dog paradise is open daily from 6 am to 8 pm.
Other Dog-Friendly Parks in Long Beach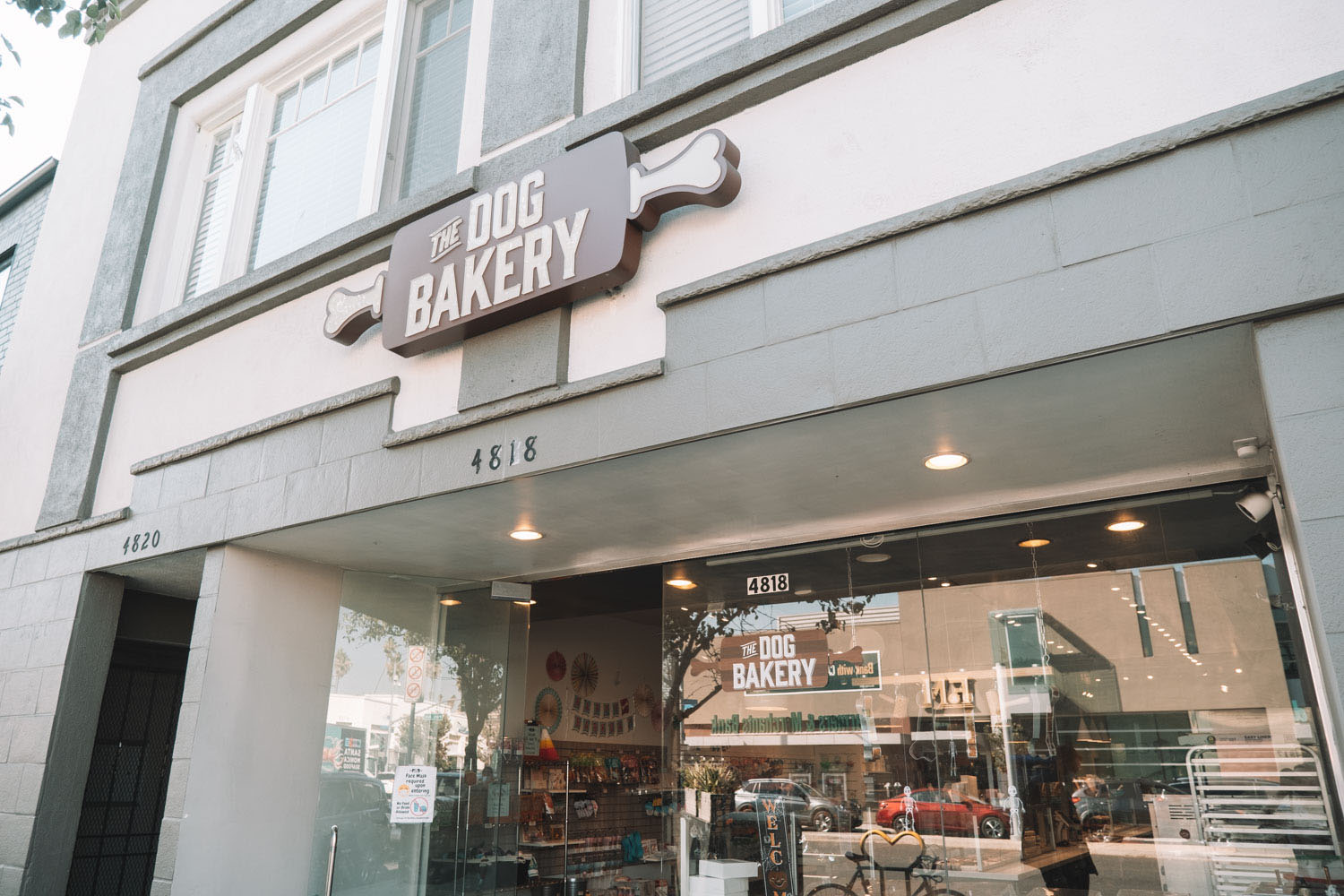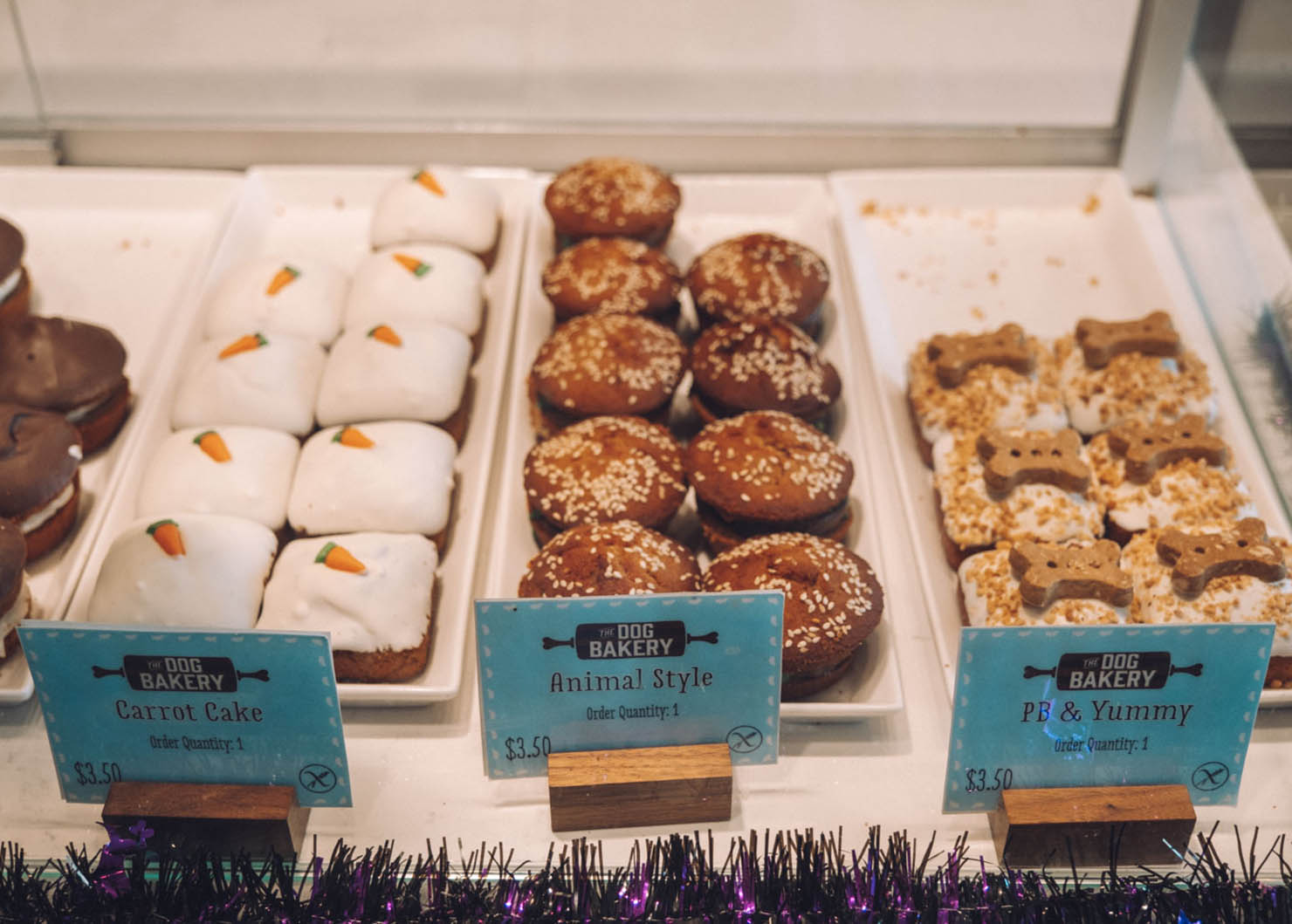 Dog Bakery
No trip with a spoiled fur baby would be complete without a trip to The Dog Bakery. From birthday cakes to raw food, your dog will be drooling long before you get to the checkout.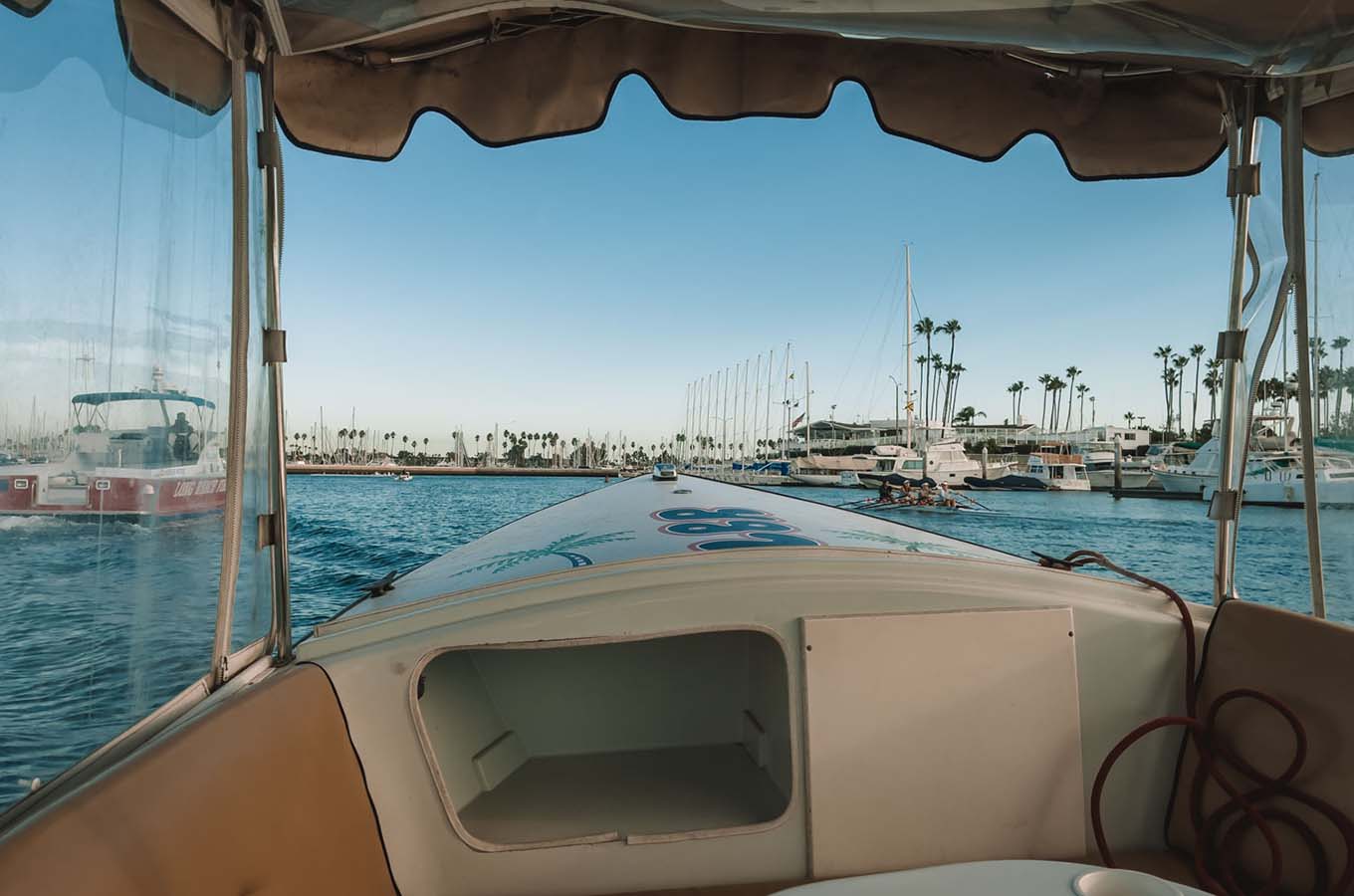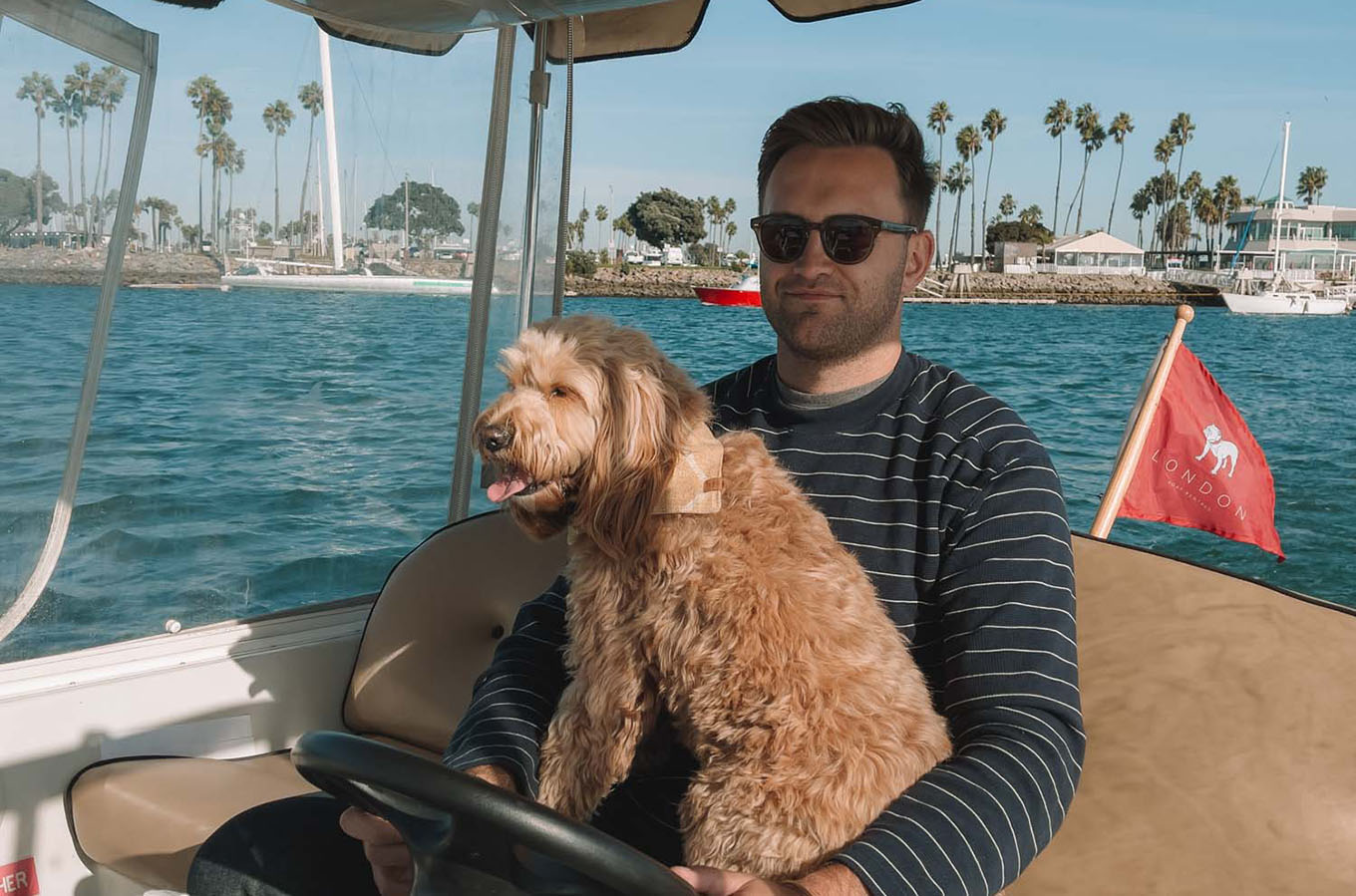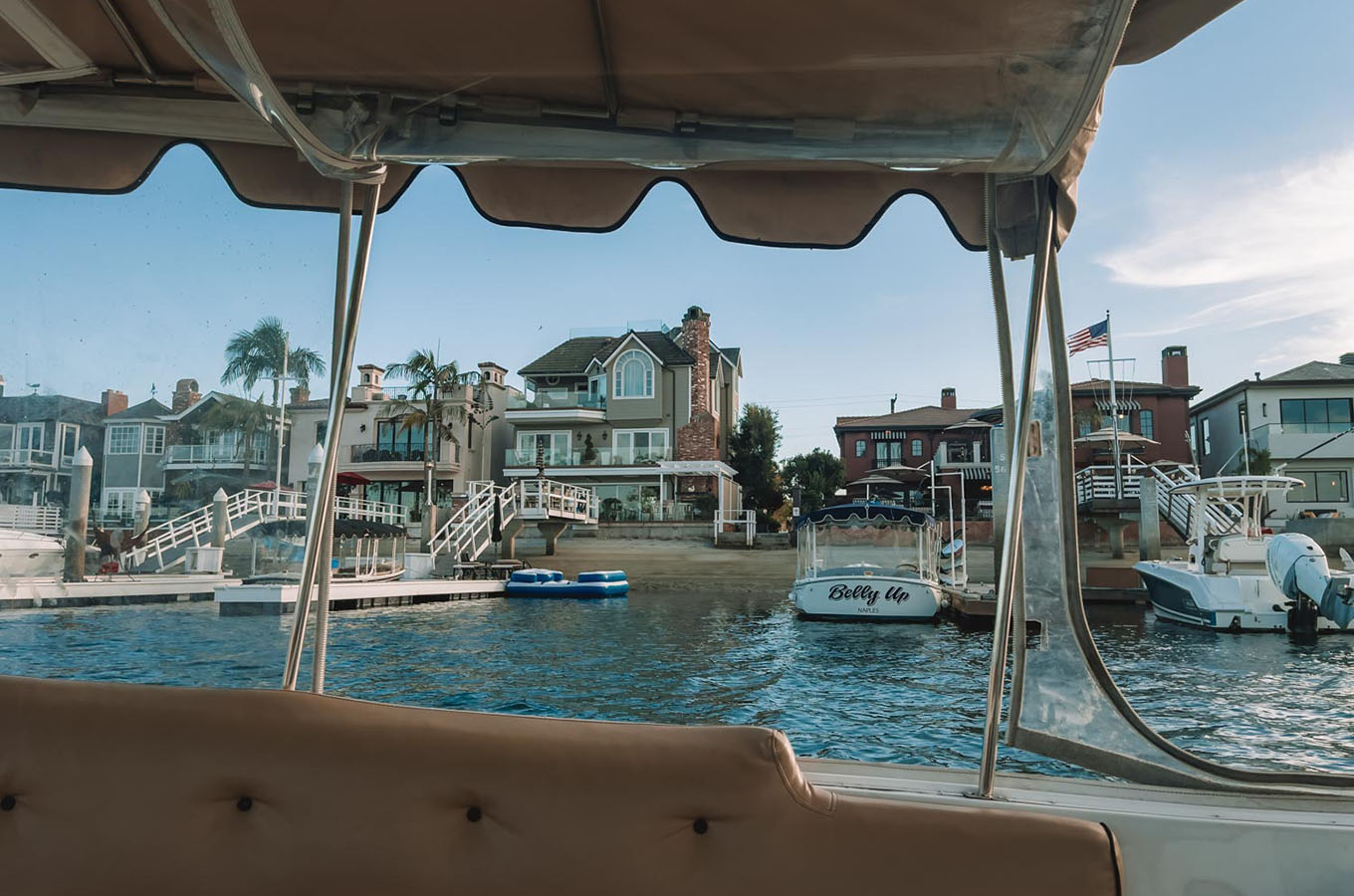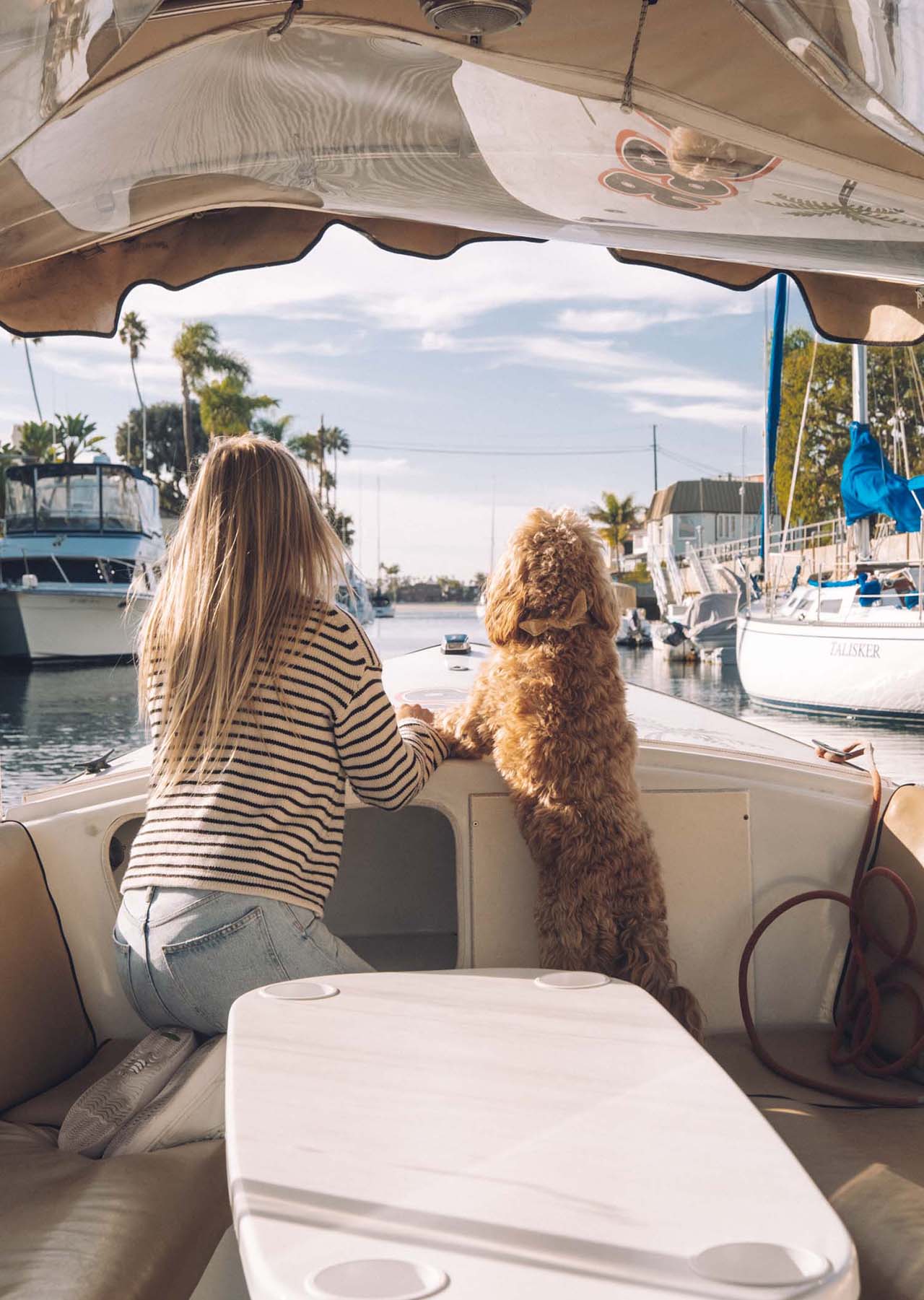 Rent a Duffy Boat
For the quintessential Southern California experience, you've got to go for a Duffy boat ride. Set sail on Alamitos Bay and explore the beautiful canals of Long Beach.
We opted for the two-hour cruise and we were ready to go back as soon as it was over. You can bring your own snacks and drinks or swing by Boathouse On The Bay for prosecco and oysters if you want to treat yourself.
It was one of our favorite Long Beach experiences and it's one you won't want to miss. You can go solo or part of a larger group (there is plenty of space).
You can start your adventure, set sail from Boathouse On The Bay or London Boat Rentals. The options start at $89 an hour; I'd recommend going out for at least an hour. The first 60 minutes just flew by.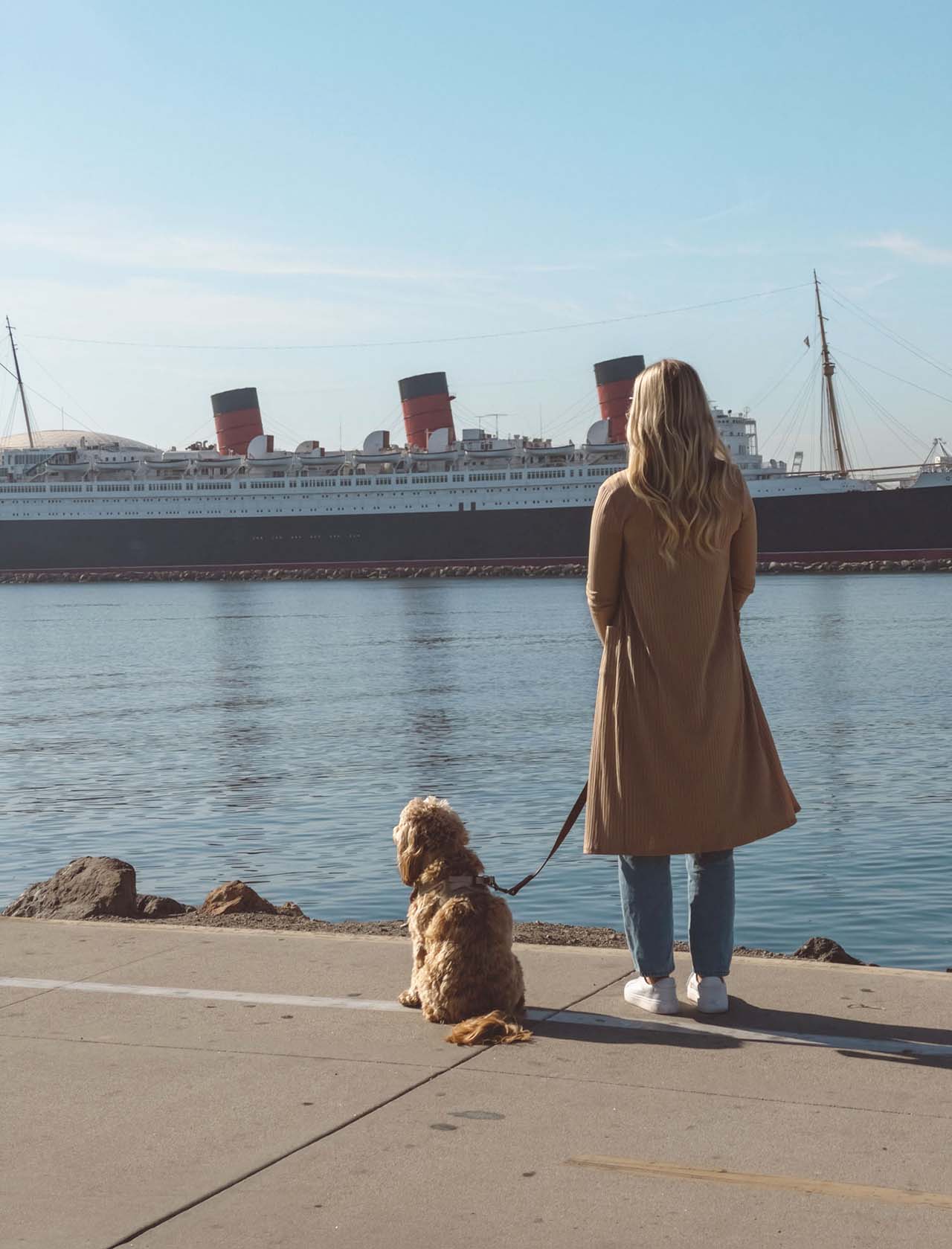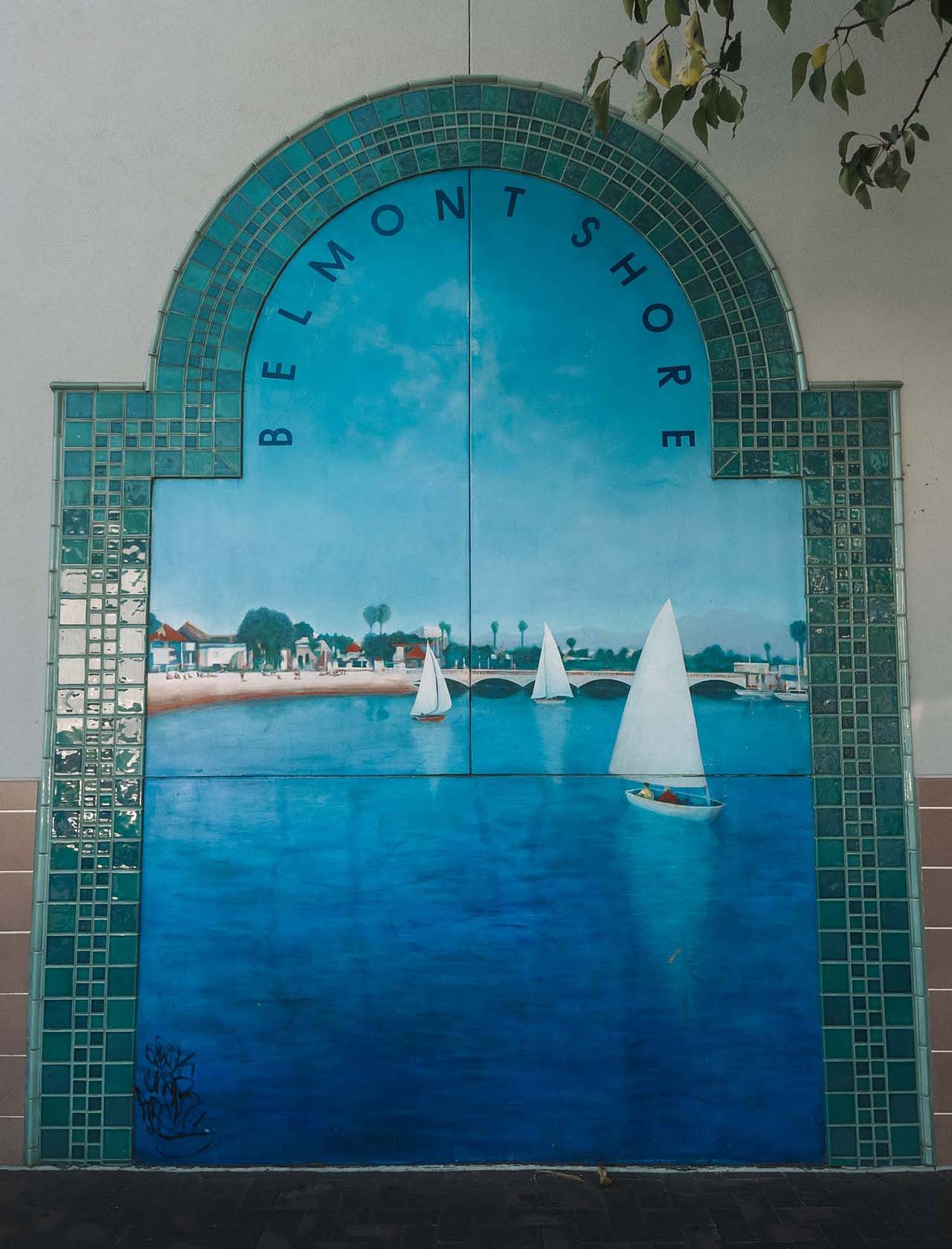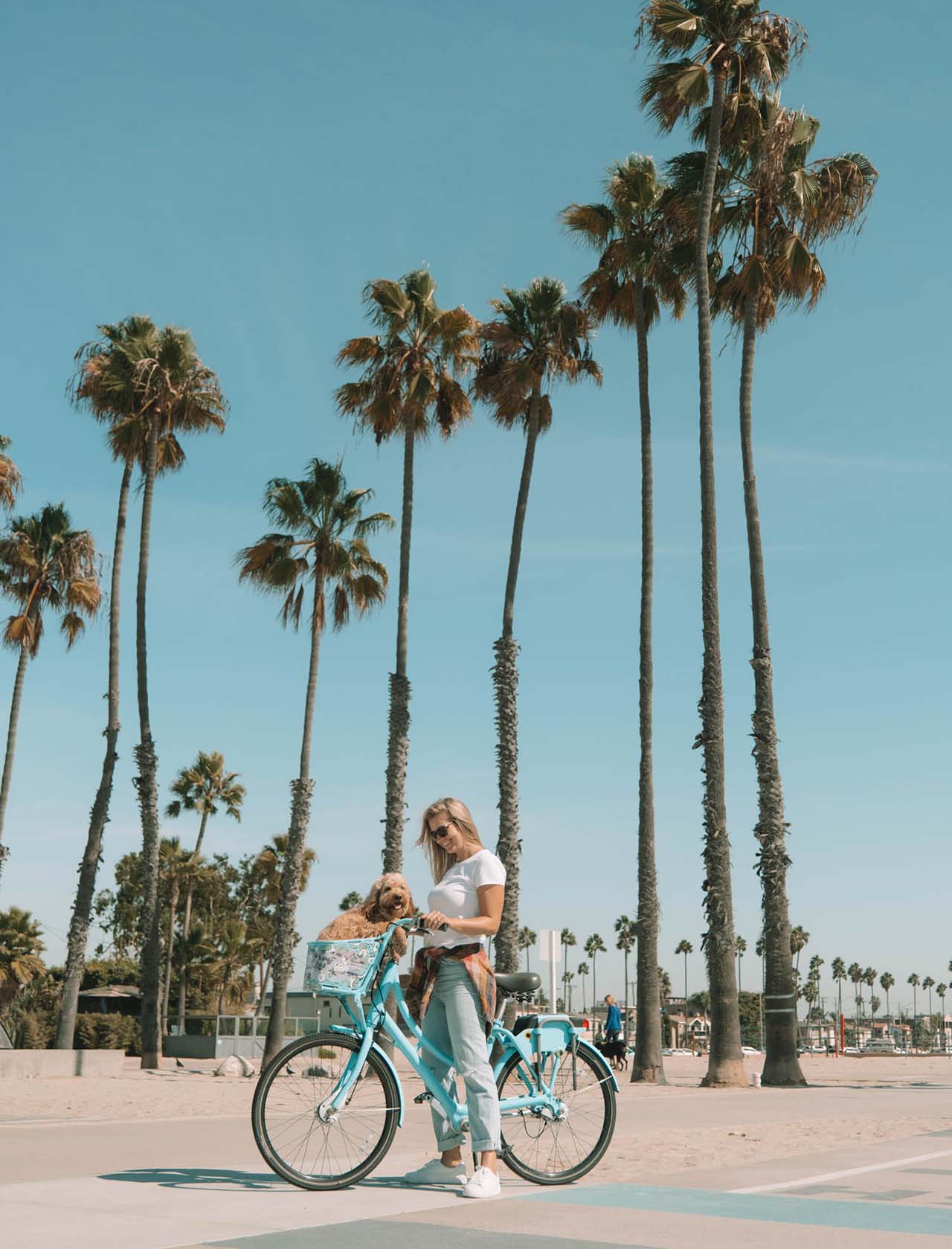 Other Dog-Friendly Activities
Explore Belmont Shore: Wander the sandy beaches, swim in the calm lagoons, walk along the beautiful boardwalks, and experience one of Long Beach's most beautiful areas.
Visit Naples Canals: This 2.6-mile loop trail circles the scenic path around Seal Beach.
Bike With Your Dog Along the Coast: Follow the 4.5 mile Long Beach Bike Path along the Pacific Ocean. Follow Shoreline Village through downtown Long Beach up to Belmont Shore.

And you can't stop here! Keep on reading my California travel guide for all of the details on the Golden State!

This post was sponsored by Visit Long Beach. As always, all thoughts and opinions expressed in this post are entirely my own.