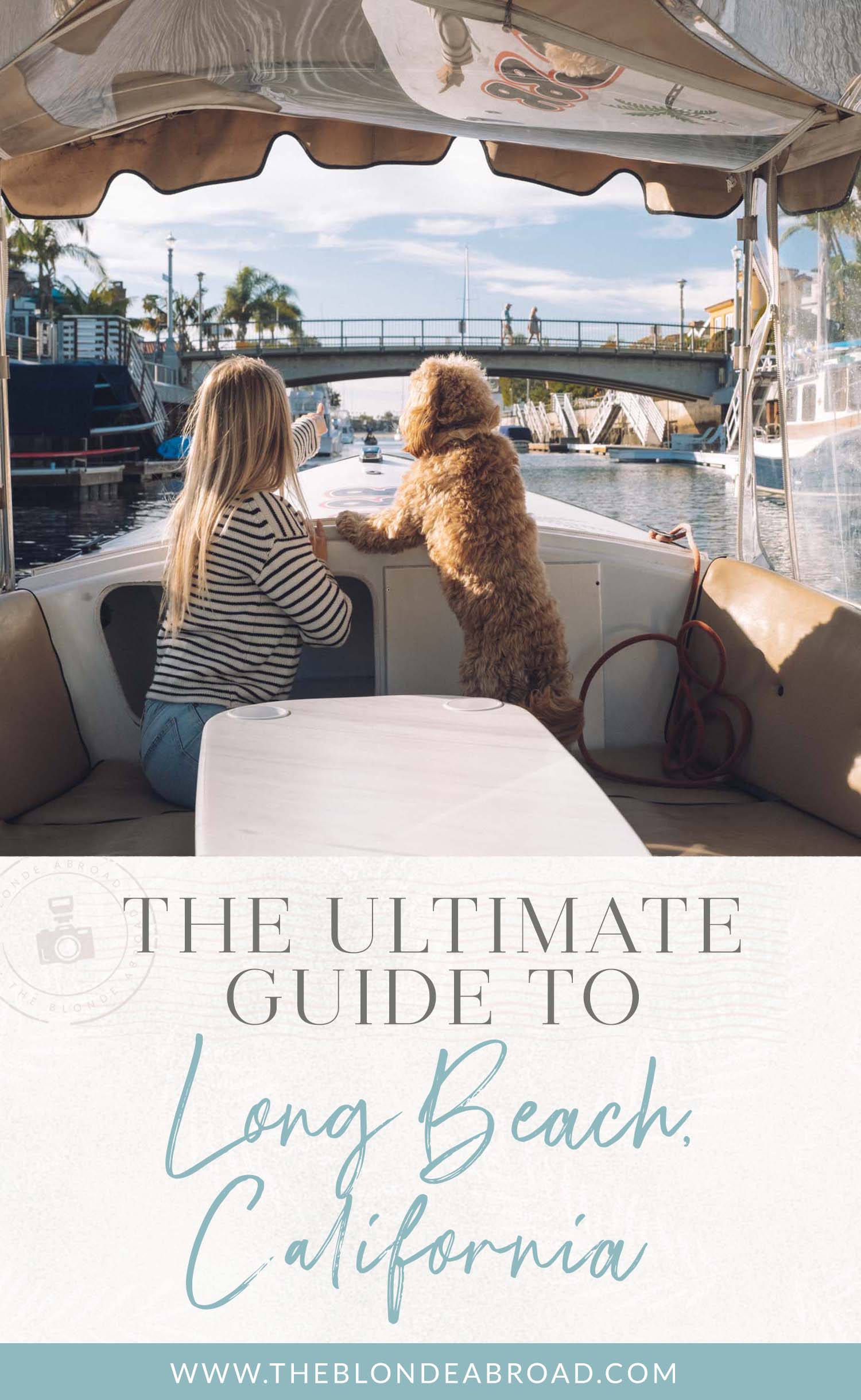 Affectionally referred to as "LBC" by locals, Long Beach is both a city and a beach community — making it an ideal weekend getaway in Southern California.
It's situated right on the border of Orange County and Los Angeles County (about a 45-minute drive from the heart of LA — give or take, depending on the infamous traffic).
You may recognize it as the home of the Queen Mary or Aquarium of the Pacific, but there's so much more to see and do! With bike-friendly streets, tons of artist collectives, hip boutiques and vintage stores, and tons of cool restaurants and bars, Long Beach is worth checking out.
It just so happens Long Beach happens to be one of the best dog-friendly places to explore in Southern California, too!
Whether you're planning a staycation, a quick trip to the coast, or just looking to explore someplace new, Long Beach should be on your radar.
From the best places to eat to where to stay to the best things to do in Long Beach — here is your ultimate guide!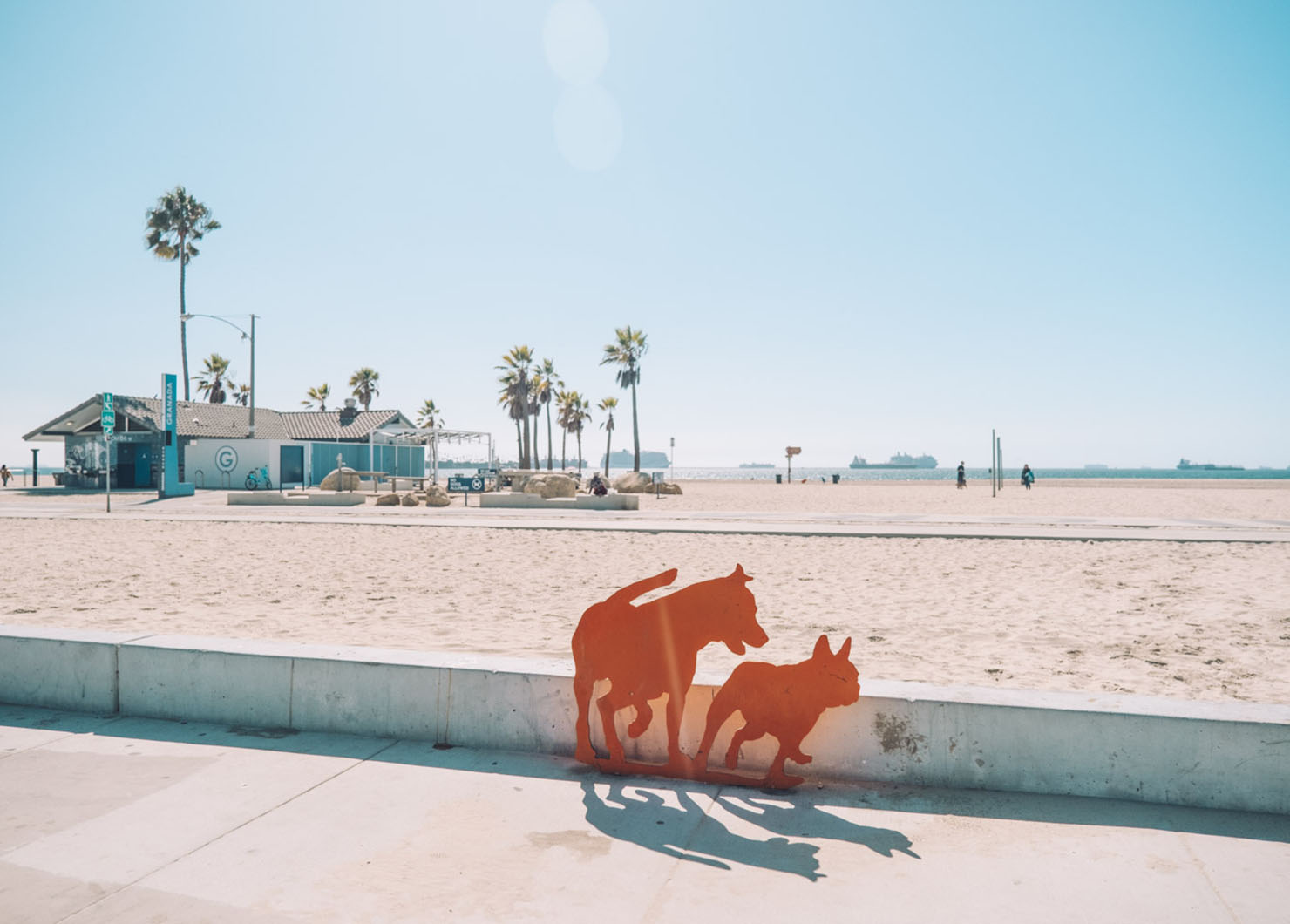 The Best  Time to Visit Long Beach
What's the weather like in Long Beach?
Located in Southern California, the climate in Long Beach is pretty temperate and it never gets too cold.
It makes a great summer getaway (June through September), when the waters tend to warm up; though, on occasion, there are sweltering days when the high temps reach into the 90s or 100s.
That said, fall, winter, and spring are equally fine times to explore LBC, so long as you're not counting on bikini weather by the beach.
Helpful Tip:
Keep in mind that it's common for Long Beach to experience "May Gray" and "June Gloom" where days can be rather moody and misty.

Consider the Timing of the Grand Prix
The Grand Prix of Long Beach usually takes place every year in April. If you're going specifically for the Grand Prix, you'll want to reserve your accommodations well in advance as things tend to book up rather quickly.
And if you're NOT going for the Grand Prix, I would avoid that weekend as hotel prices can climb and some stretches of Downtown are blocked off, making it somewhat difficult to get around. Where to Stay in Long Beach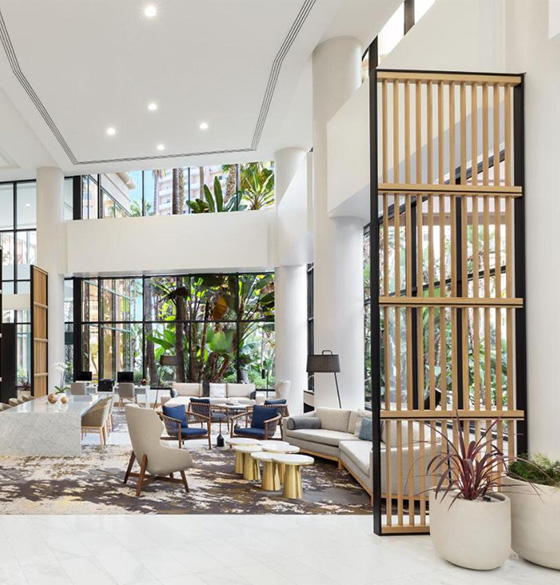 If you're looking for a dog-friendly hotel, we opted to stay at the Westin Long Beach because it offered the best of everything and was in a prime location.
Book Now



Getting Around Long Beach
Long Beach is a relatively bikeable city, especially for things close to the coast. There are some stretches that are great for walking, like Belmont Shore and 2nd Street.
So, if you're staying close to Downtown, you could get away with just biking around for the weekend. However, some of the activities do have a bit of distance between them, so you might want to look into renting a car or Ubering around.
While public transportation exists, I wouldn't say Long Beach is especially known for it.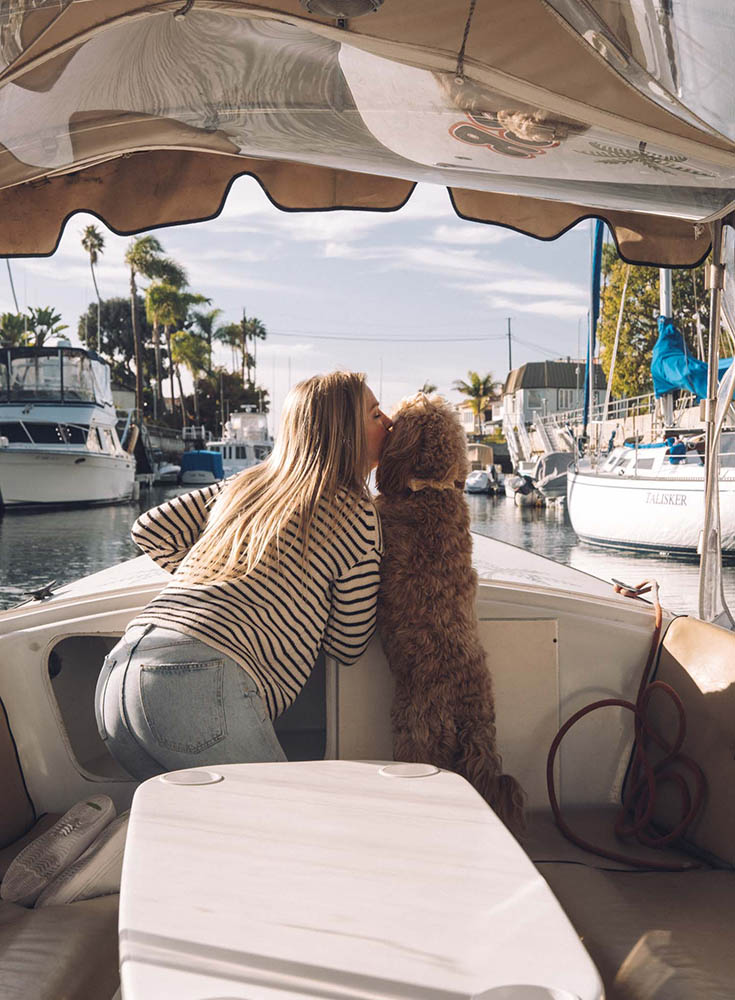 The Best  Things to Do in Long Beach
There are tons of fun things to do in Long Beach! Whether you're looking for family-friendly outings, dog-friendly activities in Long Beach, or just a broad overview as you plan your itinerary, here are some of the best things to do in Long Beach!
Check Out the Boutiques
Long Beach is brimming with local shops and eclectic boutiques, especially in the Belmont Shore Area. If you're looking for vintage clothing and fixings, check out Retro Row on 4th Street.
If you're in town for the third Sunday, the Long Beach Antiques and Collectible Market is pretty popular!
Visit the Beaches
It is called Long BEACH, after all. There are a number of sandy stretches, so take your pick!
Explore 2nd Street
2nd Street is dotted with restaurants, bars, and boutiques. A wonderful place for a stroll on a sunny day. Do be mindful that it can get quite rowdy at night, so if you're looking for a bit of nightlife — this might just be the place.
Rent a Duffy Boat
For the quintessential Southern California experience, you've got to go for a Duffy boat ride. Set sail on Alamitos Bay and explore the beautiful canals of Long Beach.
Stroll the Area of Belmont Shore
Wander the sandy beaches, swim in the calm lagoons, walk along the beautiful boardwalks, and experience one of Long Beach's most beautiful areas.
Aquarium of the Pacific
One of California's best, this is a fun place for both kids and adults.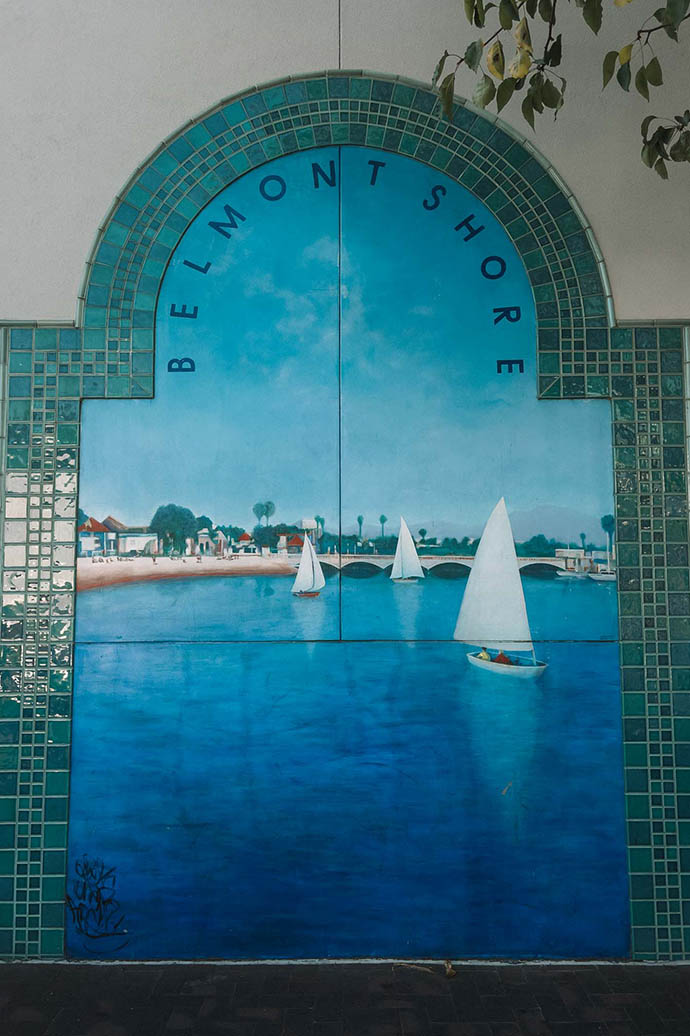 Listen to Jazz
You may be familiar with Roscoe's Chicken and Waffles, but did you know that right next door to the Long Beach location is Roscoe's Jazz Lounge? Whether you take your chicken & waffles to go, or you simply want a night of jazz — this is a hidden gem.
Queen Mary
While I wouldn't say it's the most fun activity, a lot of folks like to visit the Queen Mary to explore…and for its supposed haunted history.
Art Walk
Bounded by Ocean Boulevard, Long Beach Boulevard, 6th Street, and Alamitos Avenue, the East Village Arts District has a myriad of galleries, art walks, and the First Fridays street fair. The Museum of Latin American Art is also located in this area.

The Ordinarie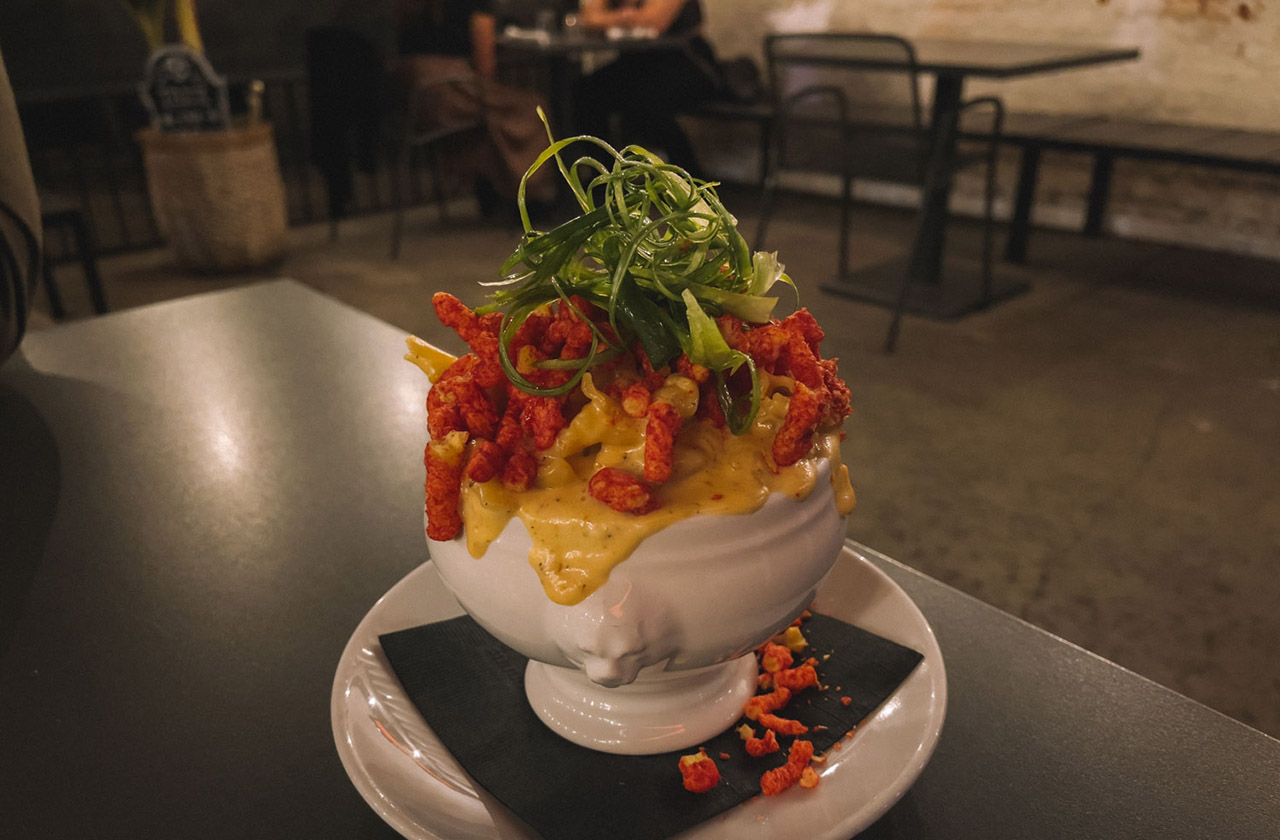 The famous Mac and Cheetos at The Attic
The Best Restaurants In Long Beach
For Brunch & Lunch
The Breakfast Bar: Close to the beach and in the heart of Downtown, go here for a classic breakfast of eggs and bloody Marys or comfort food picks.
Potholder: Serving up diner favorites, Potholder is an LBC classic.
Coffee Cup Cafe: Looking for homestyle breakfast & lunch options? Coffee Cup Cafe is where it's at! As a heads up, this place is cash only.
For Dinner
For Dessert
Snow Monster: Snow Monster Cafe on 2nd Street! Depending on the time of day, you might just be able to walk in…or there will be a seriously long line.
It truly just depends! They've got a variety of ice cream and macaron flavors for giant macaron sandwiches here, as well as boba, shaved ice sundaes, and a ton of other tasty treats. The Best Coffee Shops & Bars in Long Beach
Long Beach has a thriving foodie scene, so it probably doesn't come as a surprise that they've got some standout coffee shops and breweries. Here are a few to check out in the area:
For Coffee
For Beer & Cocktails

 Have you explored LBC before? What do you think are the best things to do in Long Beach? I'd love to hear in the comments below!