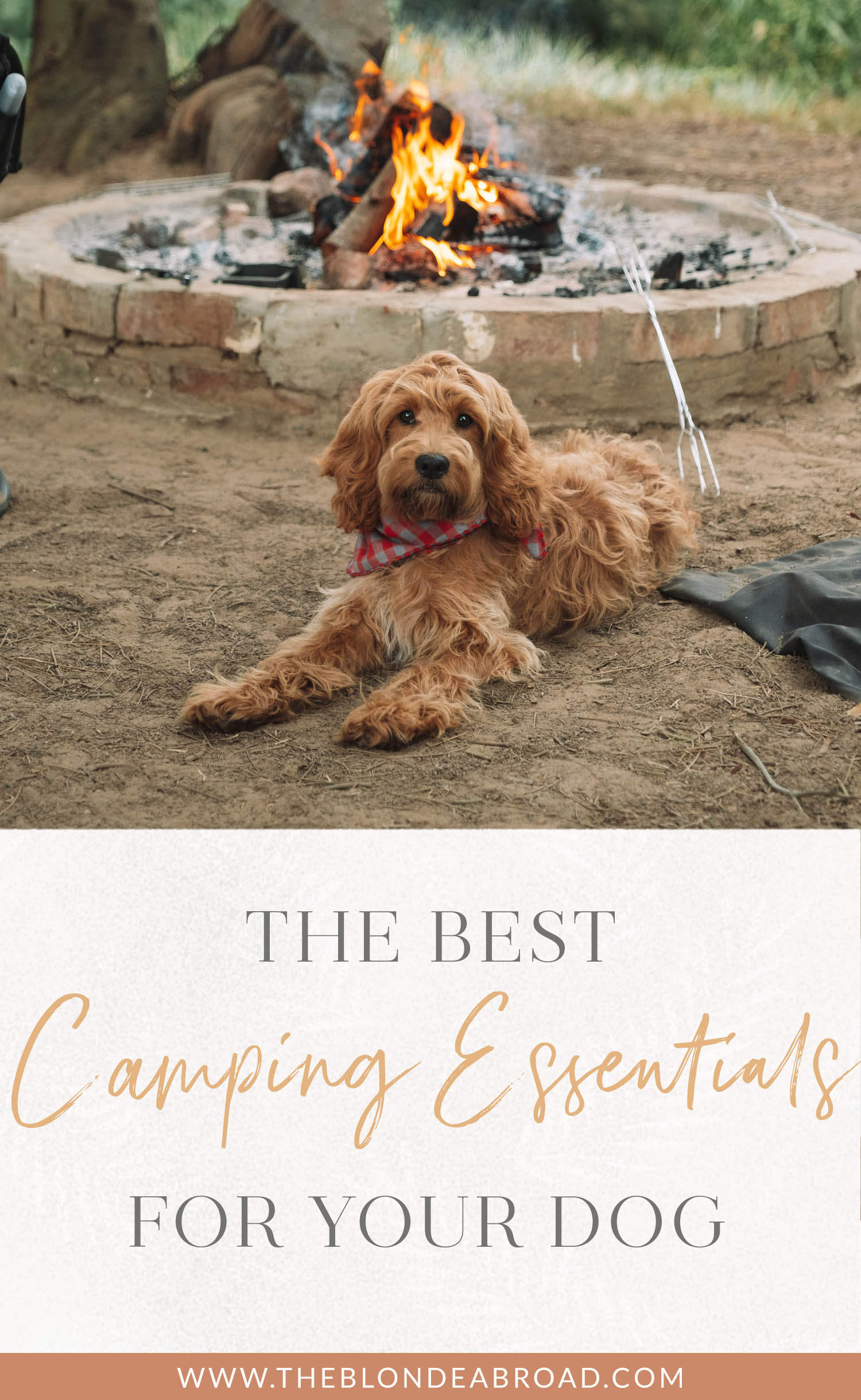 It's no secret there's a new man who has completely stolen my heart! If you haven't met Bailey the Cockapoo, allow me to introduce you to this world of cuteness. My sporty little guy loves nothing more than exploring the world and getting his paws dirty.
This four-legged outdoorsman is all about camping trips and we've been getting out into the countryside every chance we get. From trips to the Cederberg Mountains to long afternoons on the shore, we've been living it up.
Having a dog is another mouth to feed and another head to lay a pillow under so it does indeed take planning. After a few camping trips, I've realized that my boy needs his own separate set of camping gear. That's why I put together a checklist of dog camping essentials.
Here's what your four-legged friend needs to love life in the great outdoors. These are the best camping essentials for your dog!



Musher's Secret Pet Paw Protection Wax
Paw protection wax is actually incredibly helpful anytime, anywhere. While our rough and tumble dogs might seem to feel no pain, their little paws are actually quite sensitive.
Paw injuries are extremely painful and frustrating for our pets. Things like frostbite, burns, and torn nails can knock out even the toughest pup. During the winter, ice and salt are a real threat. Dogs can slip and fall just like we can and the salt used to melt ice can cause severe chemical burns.
Meanwhile, hot asphalt or sand can burn delicate paws just as severely as it would burn your bare feet.
If you are planning to spend time outdoors, be sure to get Musher's Secret Pet Paw Protection Wax. It can save your pup a lot of pain. This non-toxic, non-allergenic, and non-staining fix is like giving your dog a pair of protective boots (except they won't freak out and refuse to walk!).

Dog Sleeping Bag
With limited sleep space, the last thing that you want is to have your pup trying to sneak into your sleeping bag to steal your heat! Keep your four-legged friend cozy and warm by adding a sleeping bag for him inside of the tent.
Bailey loves his DOG HELIOS 'Trail-Barker' Multi-Surface Water-Resistant Travel Camper.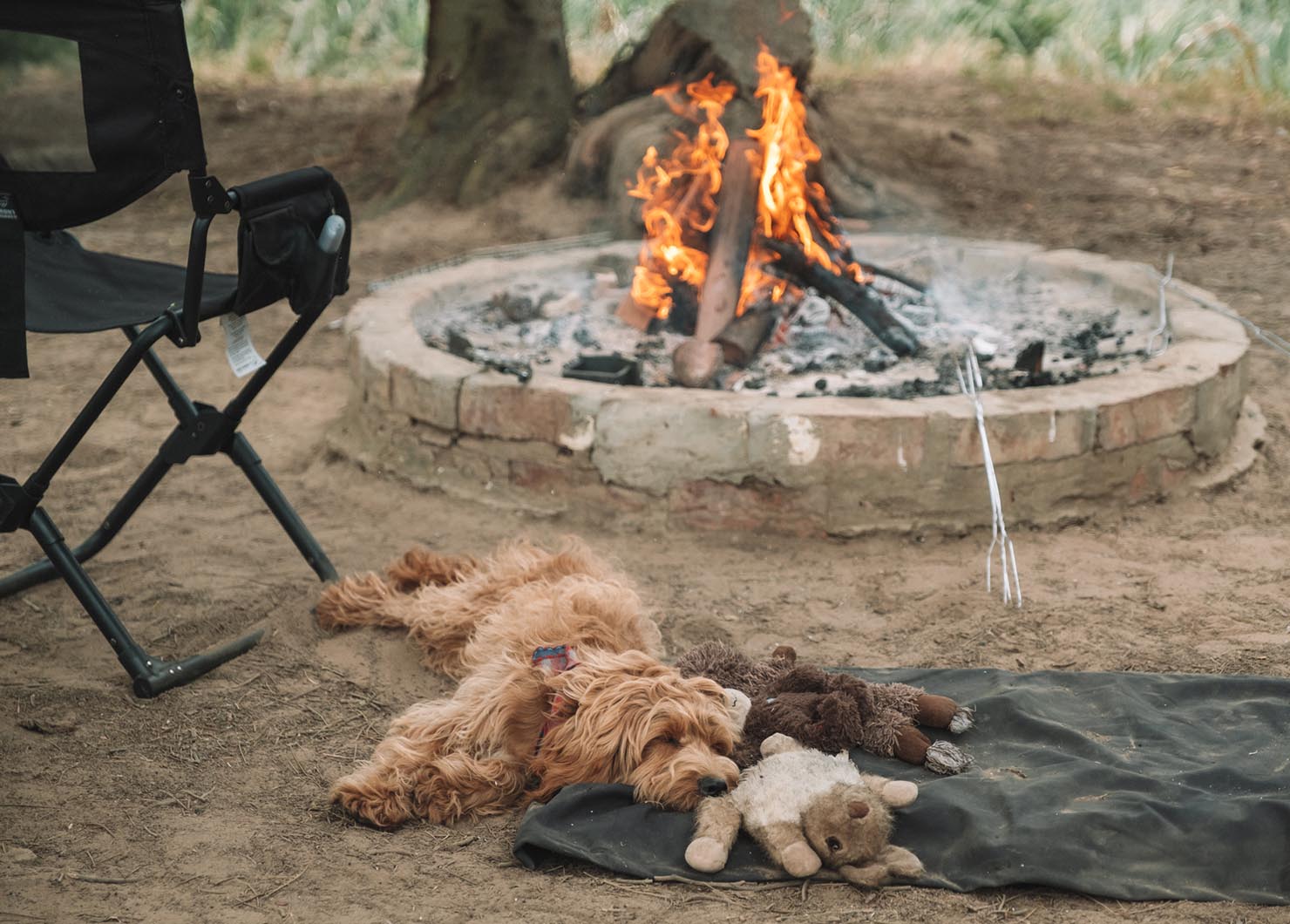 Outdoor Dog Mat
Another way to your pup comfortable outside is with a mat. An inflatable outdoor dog mat is super handy to have on hand for any time you're away from home. I especially love a pop-up dog bed.
They're perfect for using while you're camping with your dog or just lounging outside of the house. Although camping can be a dirty business, keeping your pup off the ground definitely helps.

Whether I am camping or just going on a long walk, I've always got a portable water bottle on hand. Pet water bottles are perfect for long days out, especially in hot weather. Leakproof, BPA-free, and eco-friendly, you can really have one of these that you just use forever.
Shop Now


NAME:

Cooling Vest3>
Cooling Vest
If you live somewhere warm, I'd highly recommend a cooling vest. When camping in hot locations, this is literally a lifesaver.
Dogs can go from warm to dangerously overheated quickly so always be careful in the summer. I love this vest because it's UPF 50+, reflective, and works with a harness.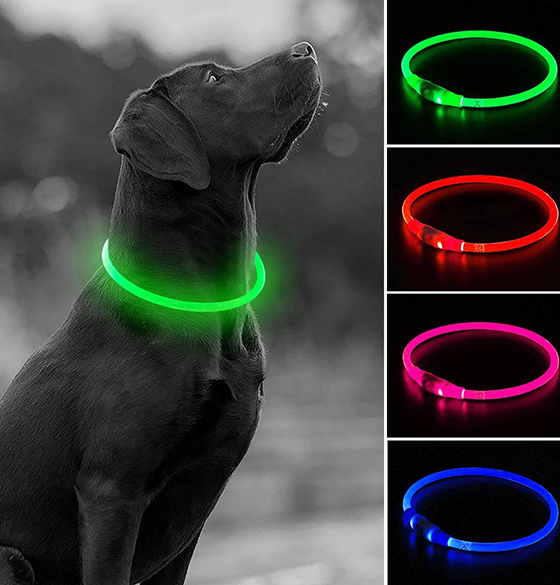 Having an LED dog collar makes it easy for you to spot your pup and ensure that he's visible to anyone who might be coming by. If you live in a city, it's SO nice to be able to take your four-legged friendly camping and allow him to run totally free without a leash. The only issue with this is that it's easy for dogs to sneak off or get lost.
Shop Now Raised Bowls
Dog bowls can get messy when you're camping. I love these raised dog bowls for camping because they keep bugs and dirt away from my pup's food and water. They're also great for preventing accidental spills.
When you've got a makeshift living area, it's crazy how many times you can end up kicking over your dog's bowls and making a mess!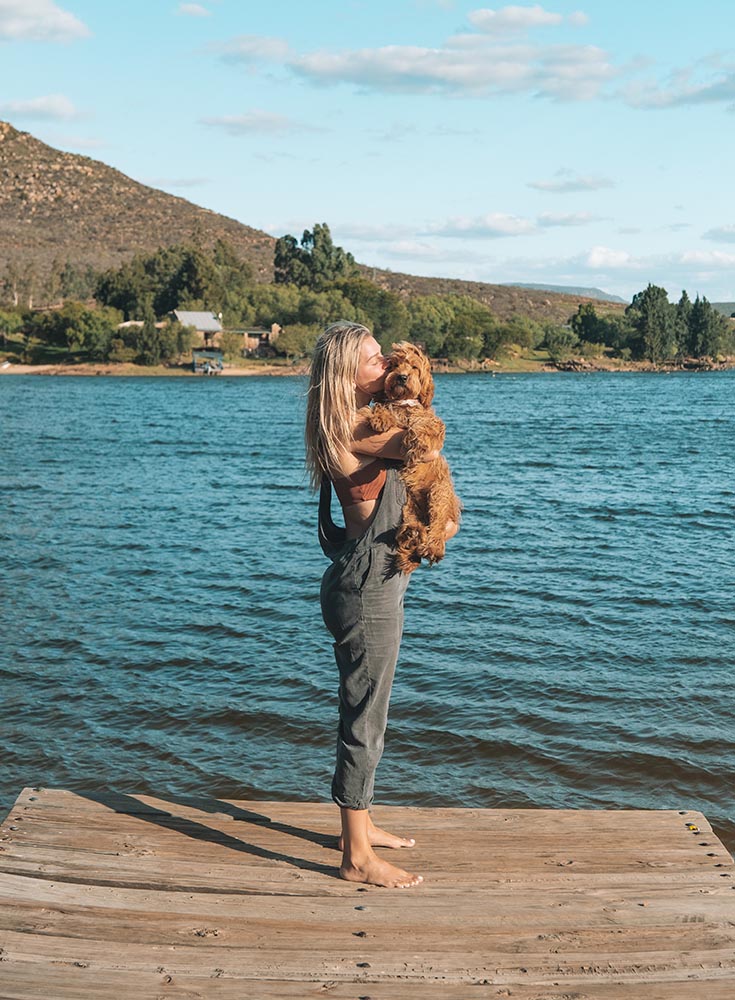 Dog Wipes
Dog wipes are another essential for keeping things clean. While I know Bailey is always going to come home a bit dirty, I like to at least keep him comfortably clean. If he's rolling in the dirt or swimming in the lake, a quick wipe down can make a huge difference in how clean the entire campsite stays.
Opt for a plant-based, eco-friendly dog wipe to keep things both green and clean.

Do you have any essentials for your dog when it comes to camping? Let me know in the comments below!
And make sure to check out my campsite packing gear guide and camping meal plan to make your adventure go as smoothly as possible!