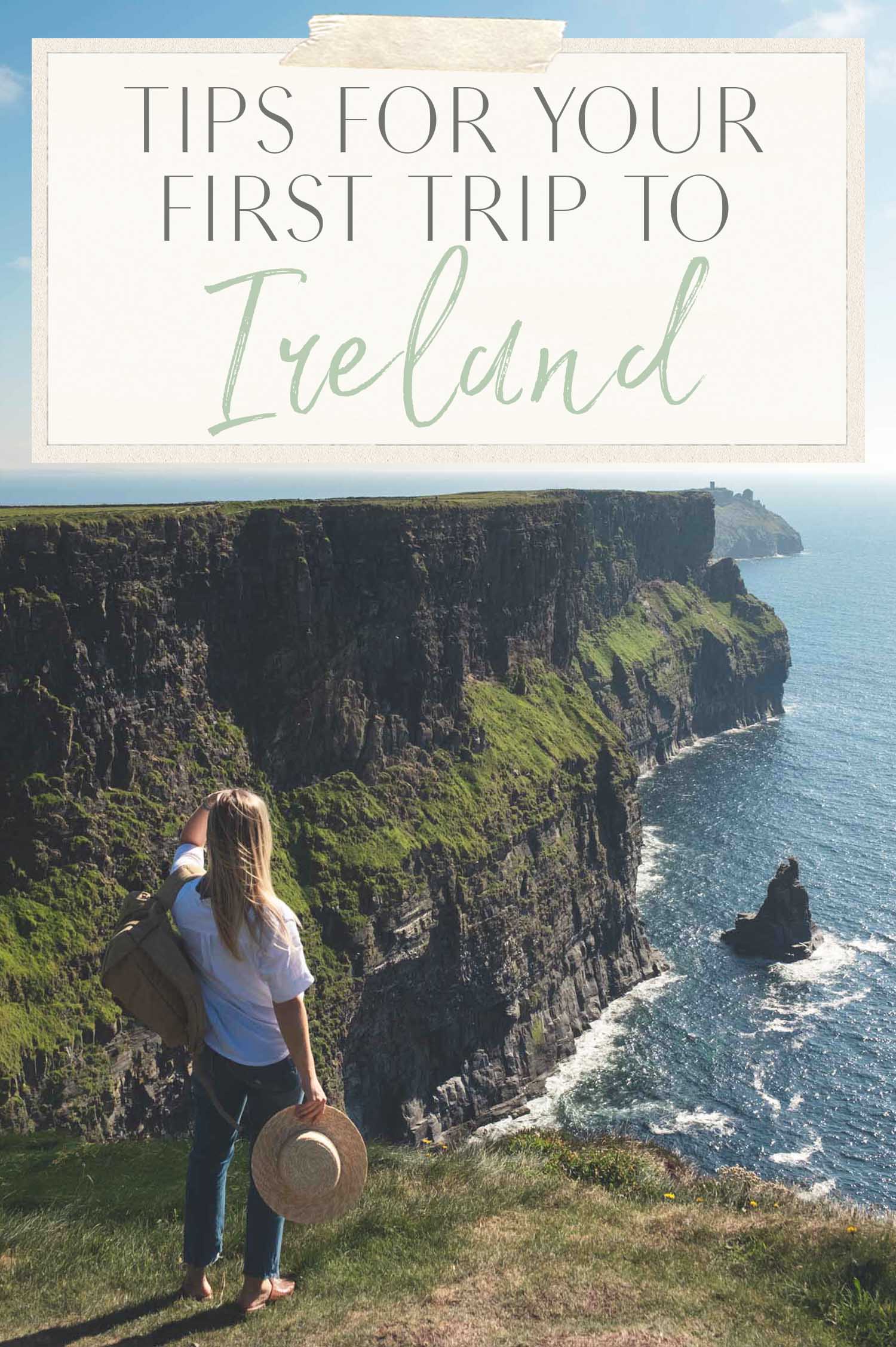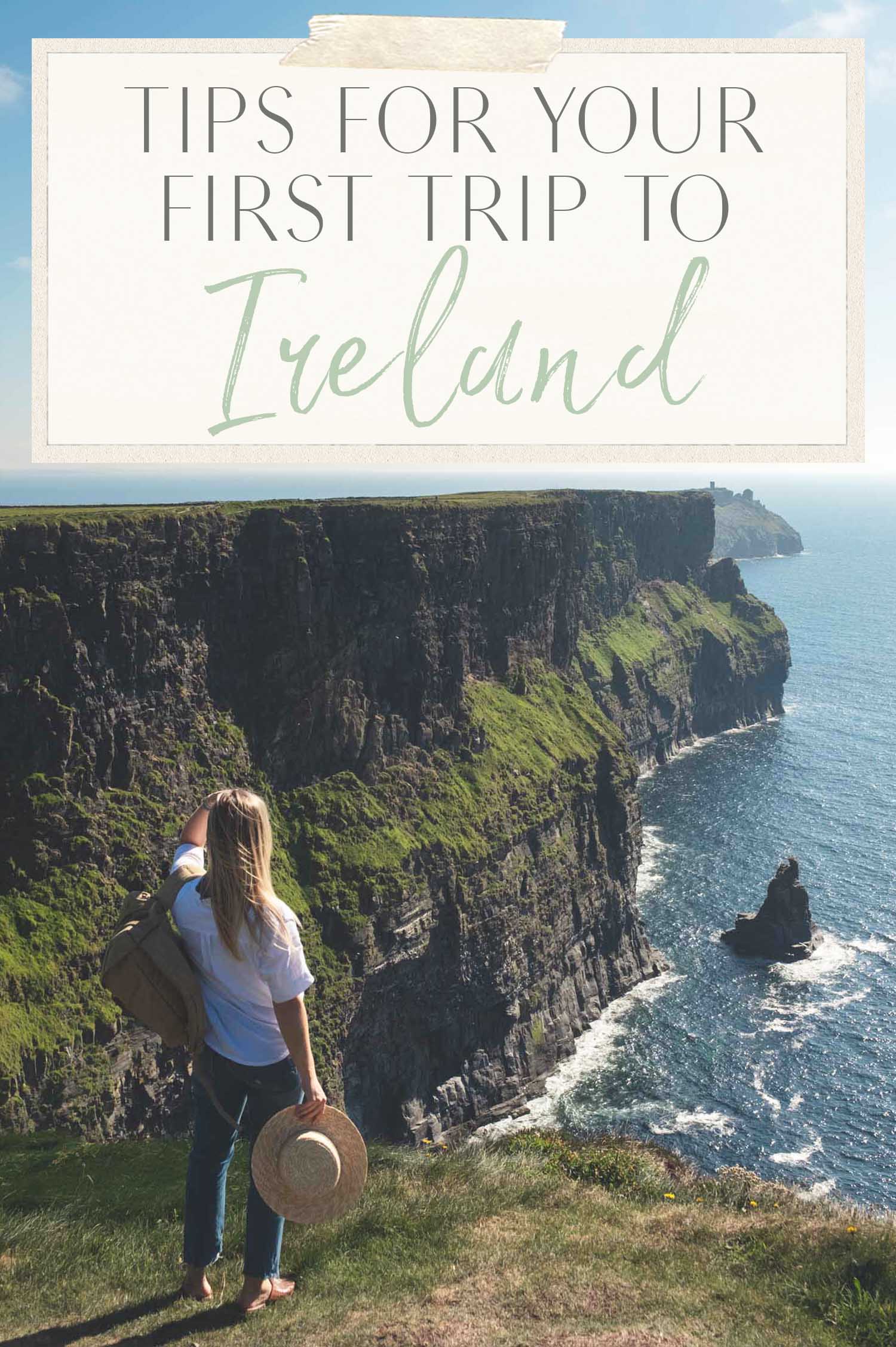 While I had been to Dublin many moons ago, I recently took a road trip around Ireland, and let me tell you, it's as green as they all say! Talk about craggy coastlines and lush meadows as far as the eye can see! Oh, and my jaw definitely dropped when I got to see Mizen Head and the Cliffs of Moher!
I certainly got lucky with all the warm weather I experienced there…though I know that's not very common! Ireland actually measures their sunshine by the number of hours they get per year—which is typically between 1,100 and 1,500.
Before you head to the land of Guinness and gorgeous views of greenery, here are my 10 tips!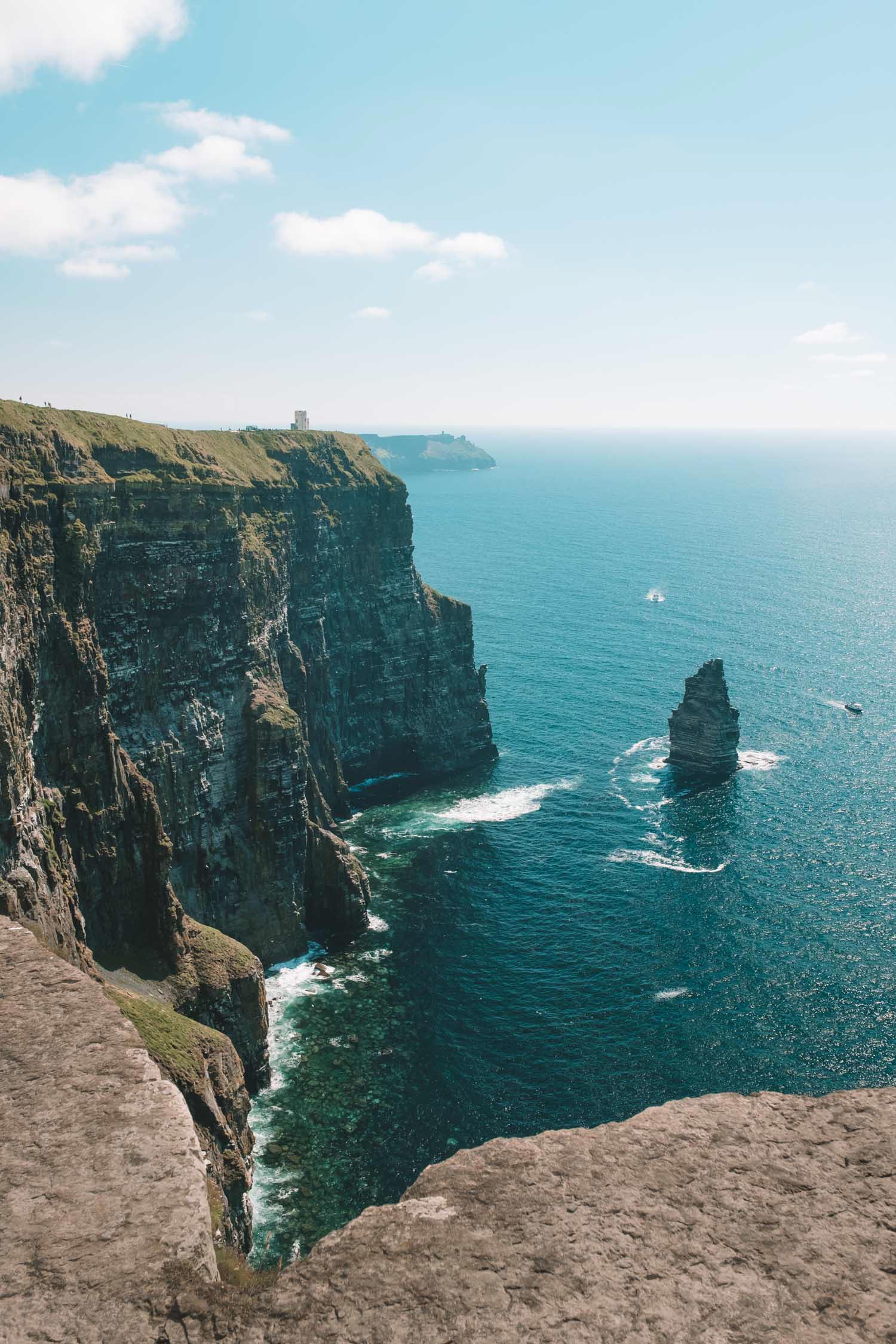 Cliffs of Moher
Understand Lay of the Lands
Did you know that Ireland is split in two? I don't mean physically with one land mass here and the other across the ocean, but rather the divide of the Republic of Ireland and Northern Ireland!
The Republic of Ireland is an independent nation that takes up most of the land while Northern Ireland (comprised of six counties) is still a part of the United Kingdom. Now ya know!
While I'd highly suggest visiting the big cities (Dublin, Cork, Belfast, Limerick, etc.), the beaches and rugged cliffs are a must-see near the sea!

Currency
The national currency of Ireland is the euro but if visiting Northern Ireland, you'll find that they use the pounds sterling.
It's very easy to find an ATM in the big cities..
but once you reach the countryside, you'll find very few. It's always safe to have some coins on you but you'll want to spend them before you leave—as you can't really exchange them anywhere else.
My suggestion? Drinks on you! Buy a round of beers at the local pub for you and your mates, that's the best way to use up the leftover coins.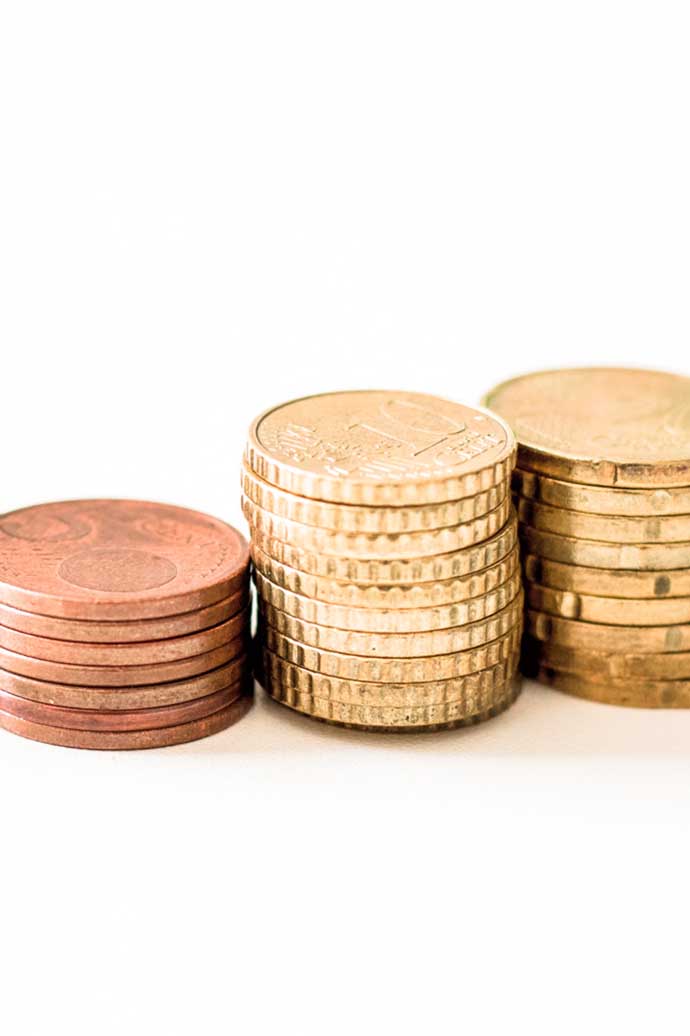 Wear Layers
Ireland is known for its unpredictable weather, especially its rainfall.
There is a reason it's nicknamed the Emerald Isle after all! Luckily, you'll likely experience a mist rather than a torrential downpour. At least, I hope that's the case!
Regardless of when you visit, you'll want to layer up so you can adapt to the quickly changing weather. I highly recommend a raincoat and waterproof shoes.

English is the Main Language
Don't stress out about learning another language on your flight over. Almost everyone speaks English, though sometimes it might sound quite a bit different because of heavy accents.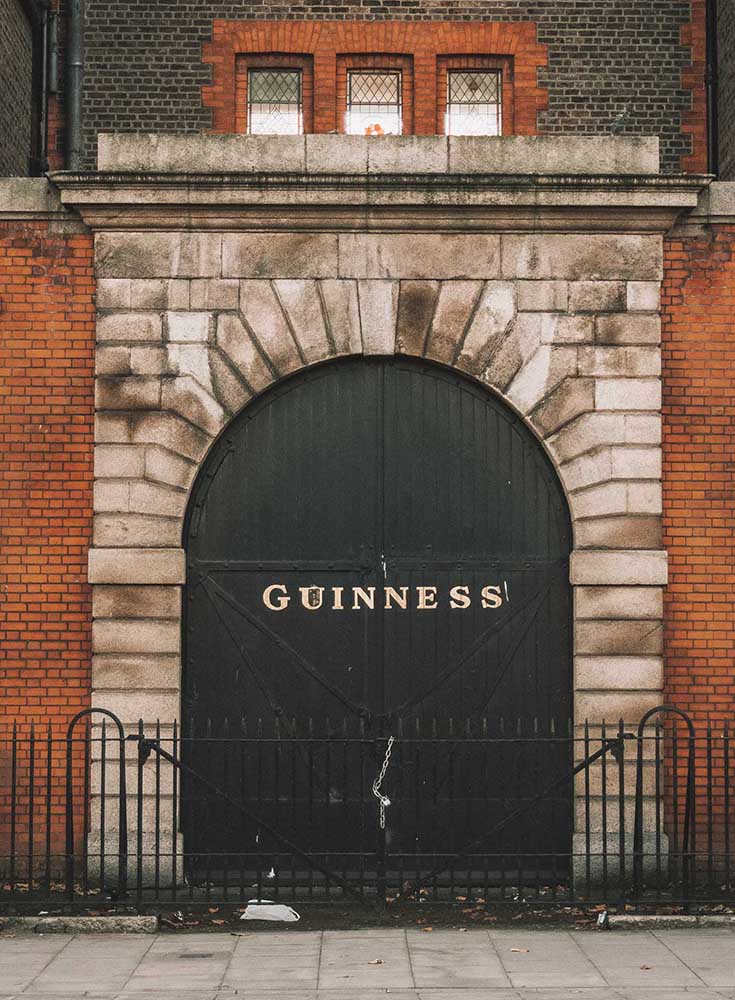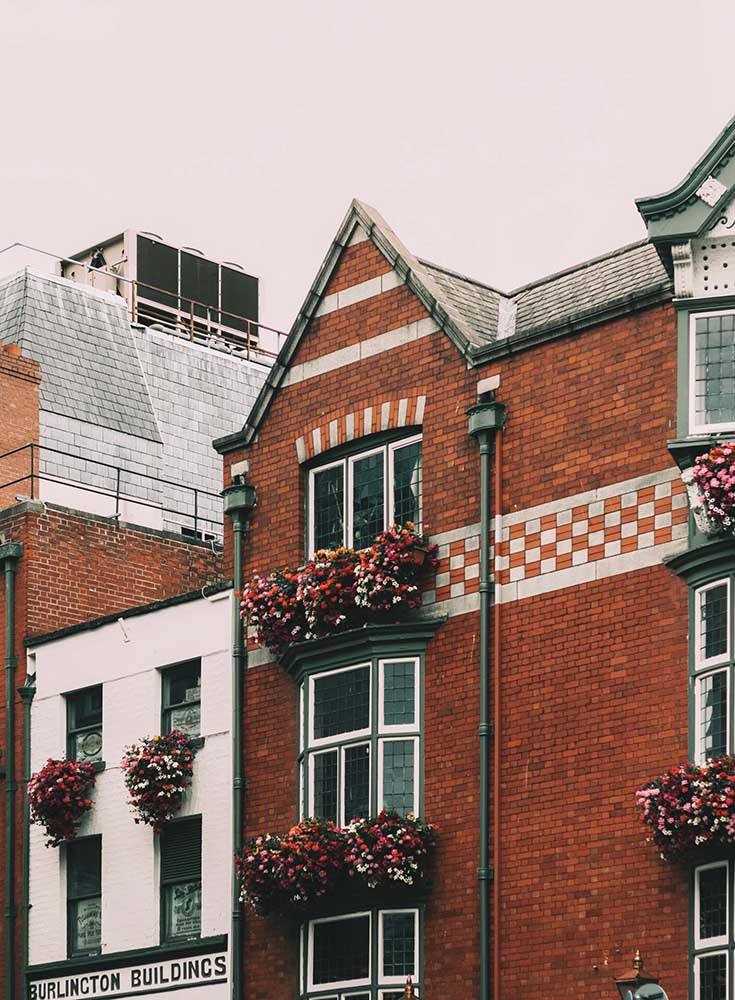 Know How to Get Around
If you've never driven in the UK, you're in for a treat. Unlike the US, the Irish drive on the left side of the road which can take some getting used to.
And, to top it off, speed limit signs and distances are measured in kilometers per hour rather than miles per hour. Most of the major Irish sites can be visited using public transportation—though renting a car is worth considering, especially if you're looking to get off the beaten track a bit.
If you do rent a car, keep an eye out for potholes. They're absolutely everywhere!

Irish Food
Let's face it, Ireland is not known to be a foodie culture but there are some classic Irish dishes that are worth giving a shot.
Some of these dishes include coddle (a hearty stew), boxty (a potato pancake), bacon & cabbage, and beef and Guinness pie.
Want the most authentic experience? Order one of these dishes with a beer in a local pub!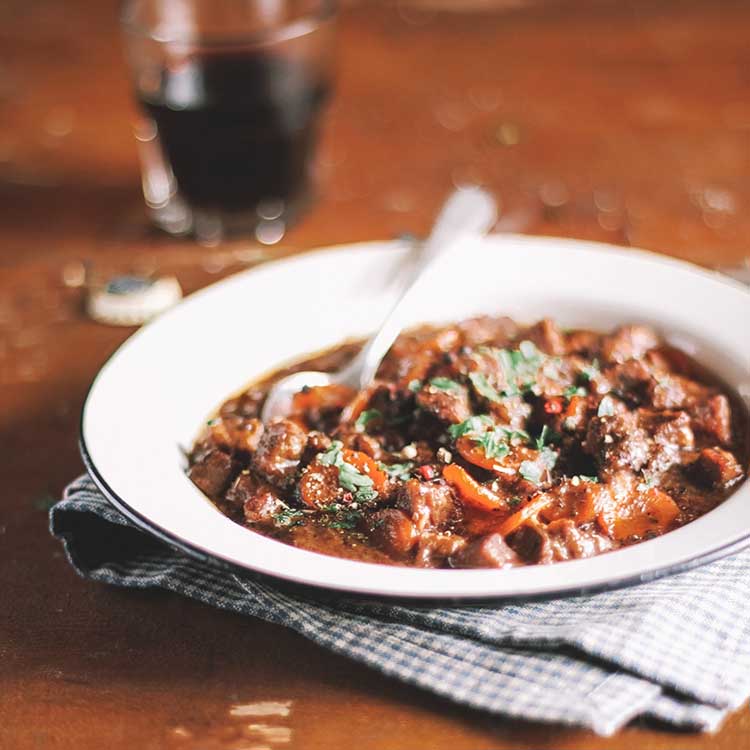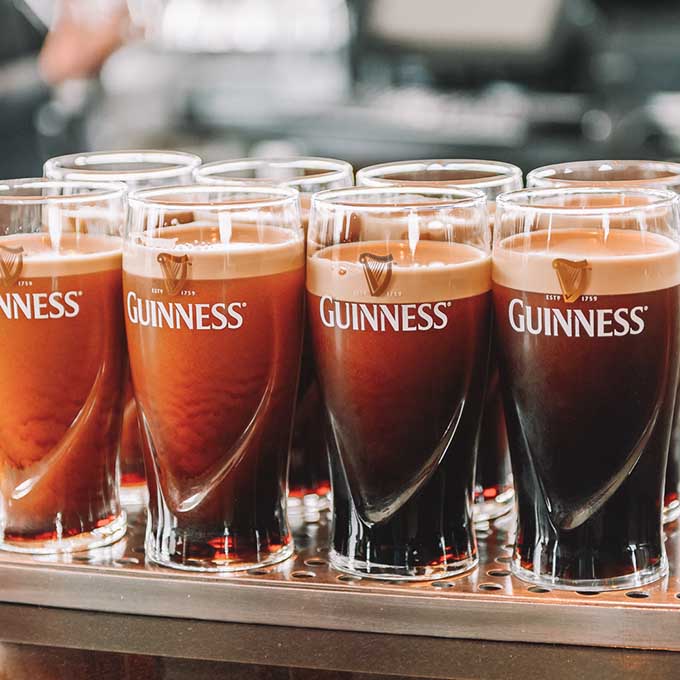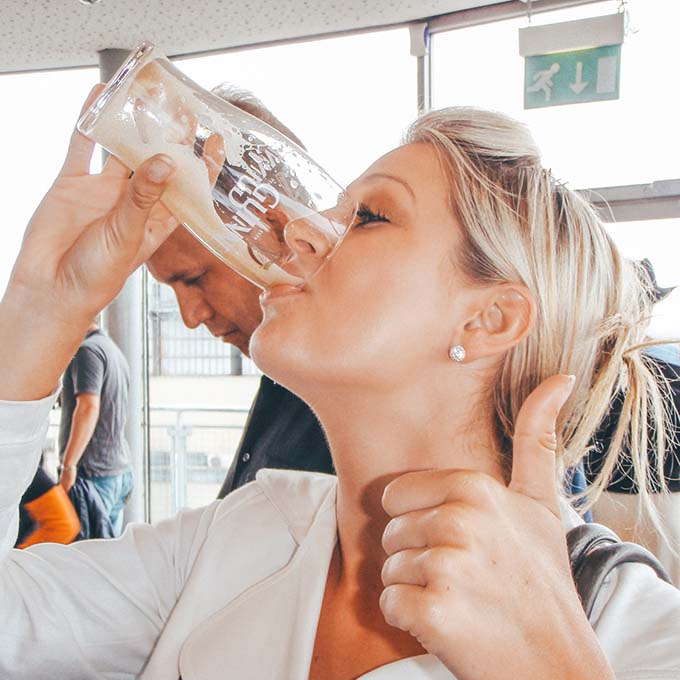 Visiting the Guinness Storehouse
Drink Up!
Ordering a Beer
The Irish love stouts (a dark beer) and when ordering one in a pub, you might hear them refer to it as "the black stuff."
This name especially applies to Guinness. And if you just ask for a pint, you're going to get served Guinness so if you want something else, you're going to have to specify.

Tipping
Tipping in Ireland is not a given the way that it is in the States. A 10% tip is appropriate in sit-down restaurants, but it's not necessary to tip bartenders or taxi drivers unless you feel the service has gone above and beyond your expectations.

Flag Down Your Bus
Dublin city buses won't stop...
even at a designated stop, unless you flag them down like a taxi!
Make sure you stick your arm out when you see your bus approaching so that the driver is aware that you want to hop on.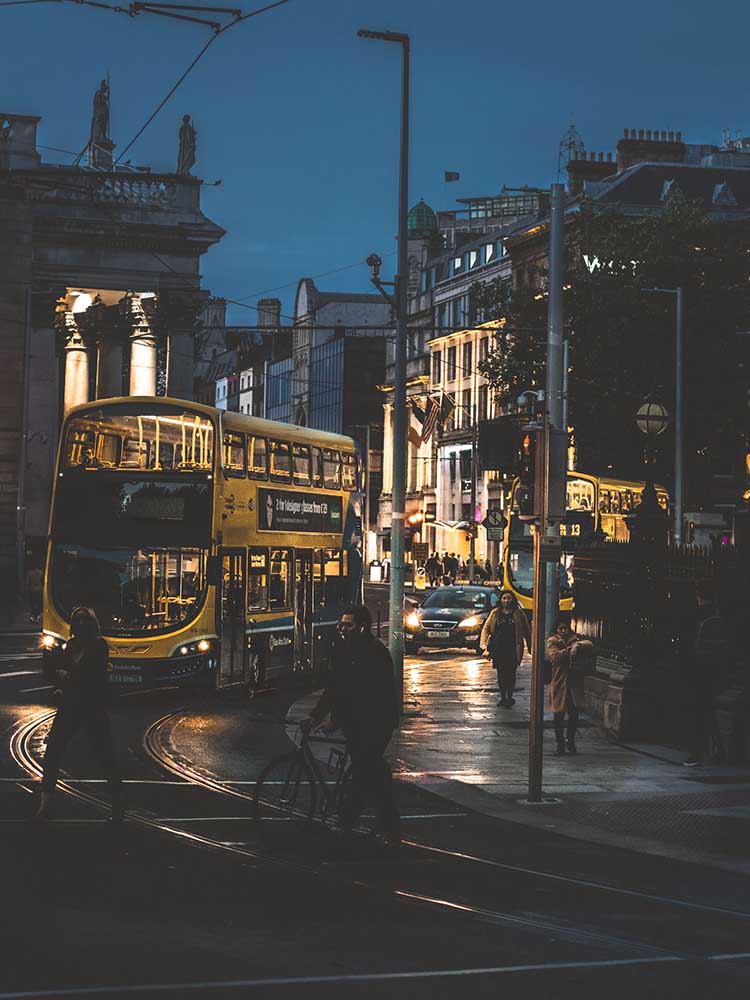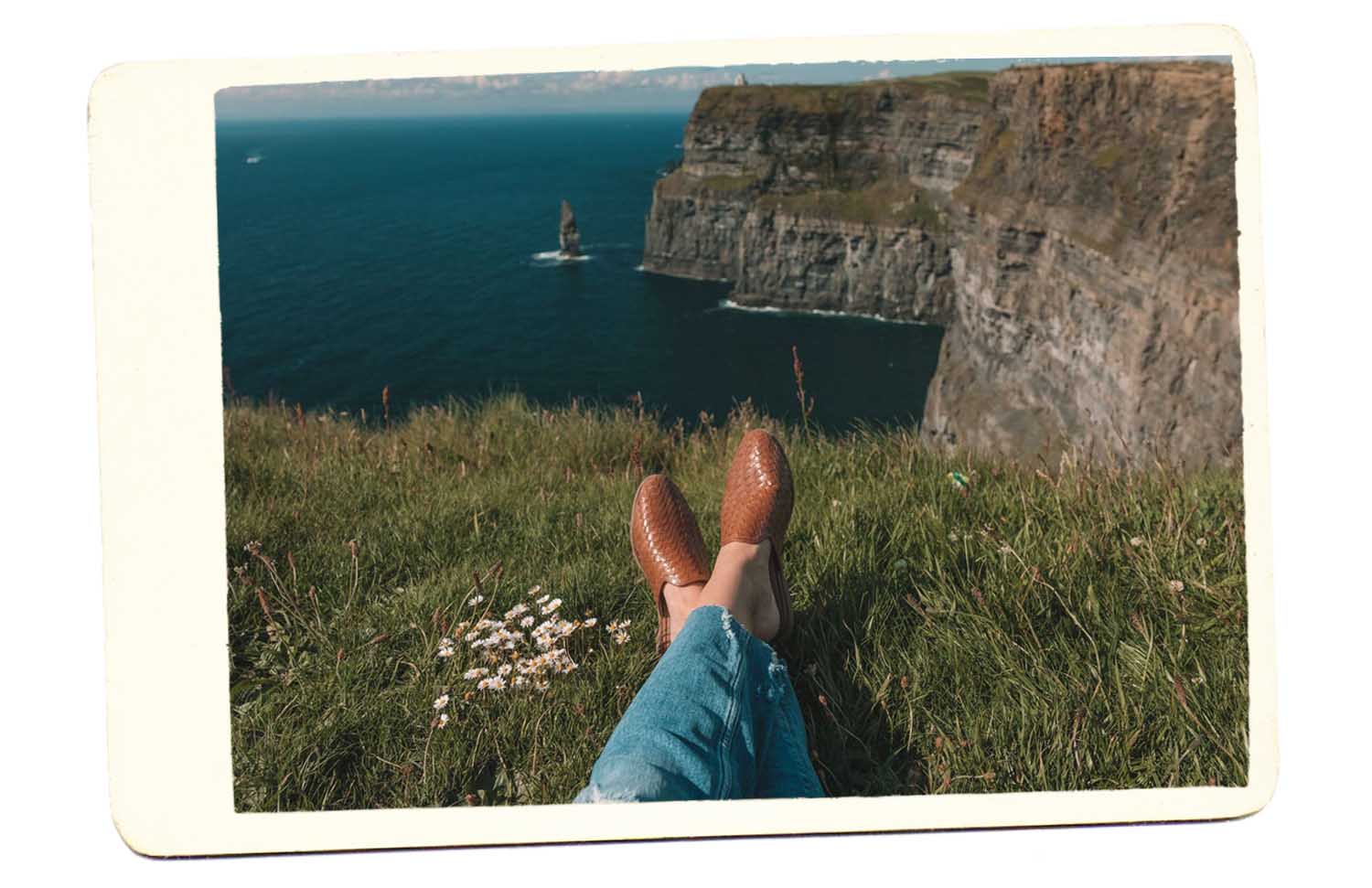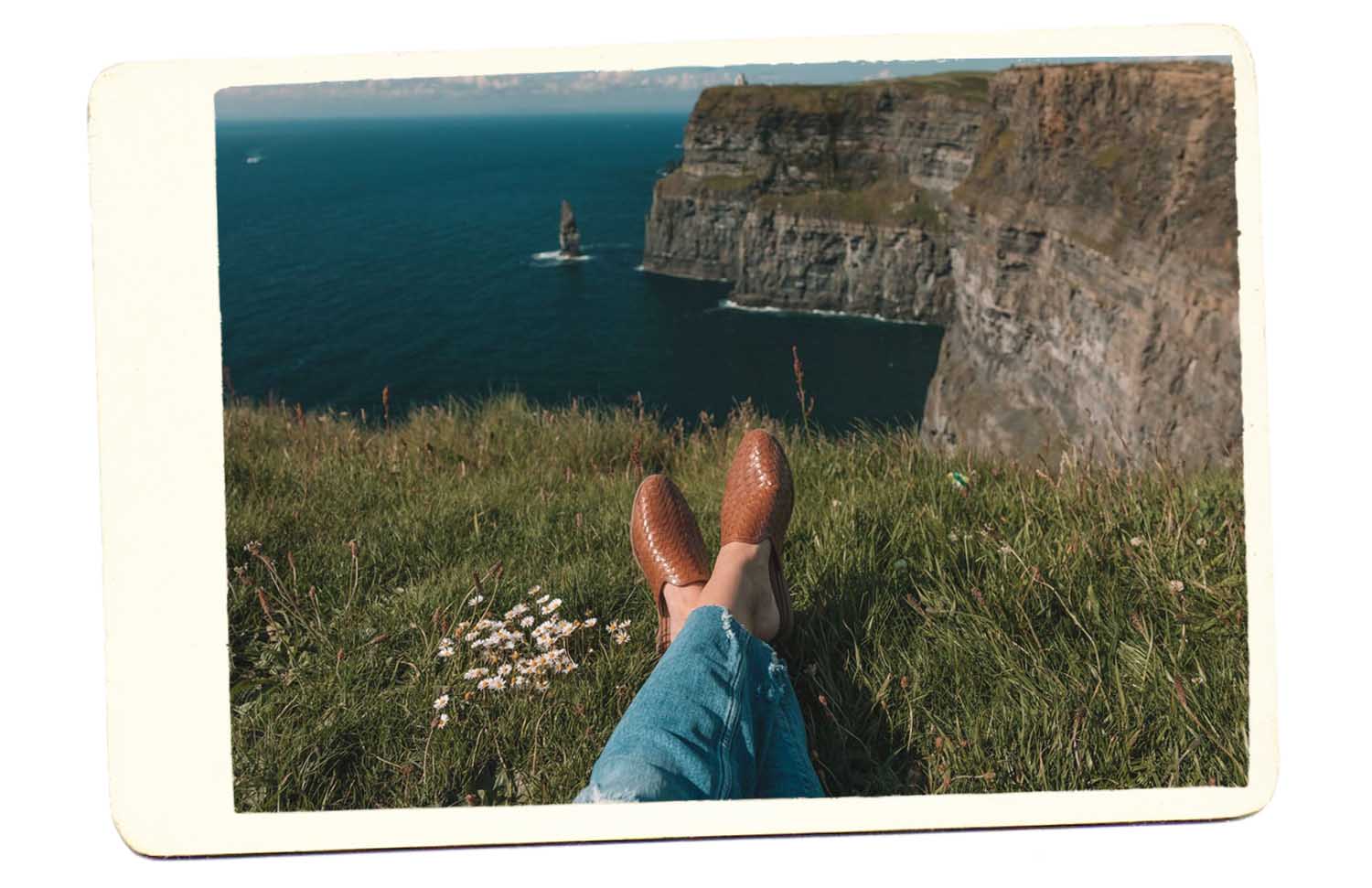 Take Your Time
Ireland is a very laid-back country and should be enjoyed in the same manner. Buses tend to be late and if you're meeting up with a local, don't count on them showing up on time. Ireland will teach you to slow down and enjoy things that you might have overlooked.


Overall
Ireland is home to quaint towns, the friendliest people you will ever meet, breathtaking scenery, and endless amounts of beer and once you experience it, leaving is going to seem nearly impossible. With any luck, you'll be back in no time. 😉
I'd love to hear about your time in Ireland—what were your favorite places to visit and experience? Let me know in the comments below!