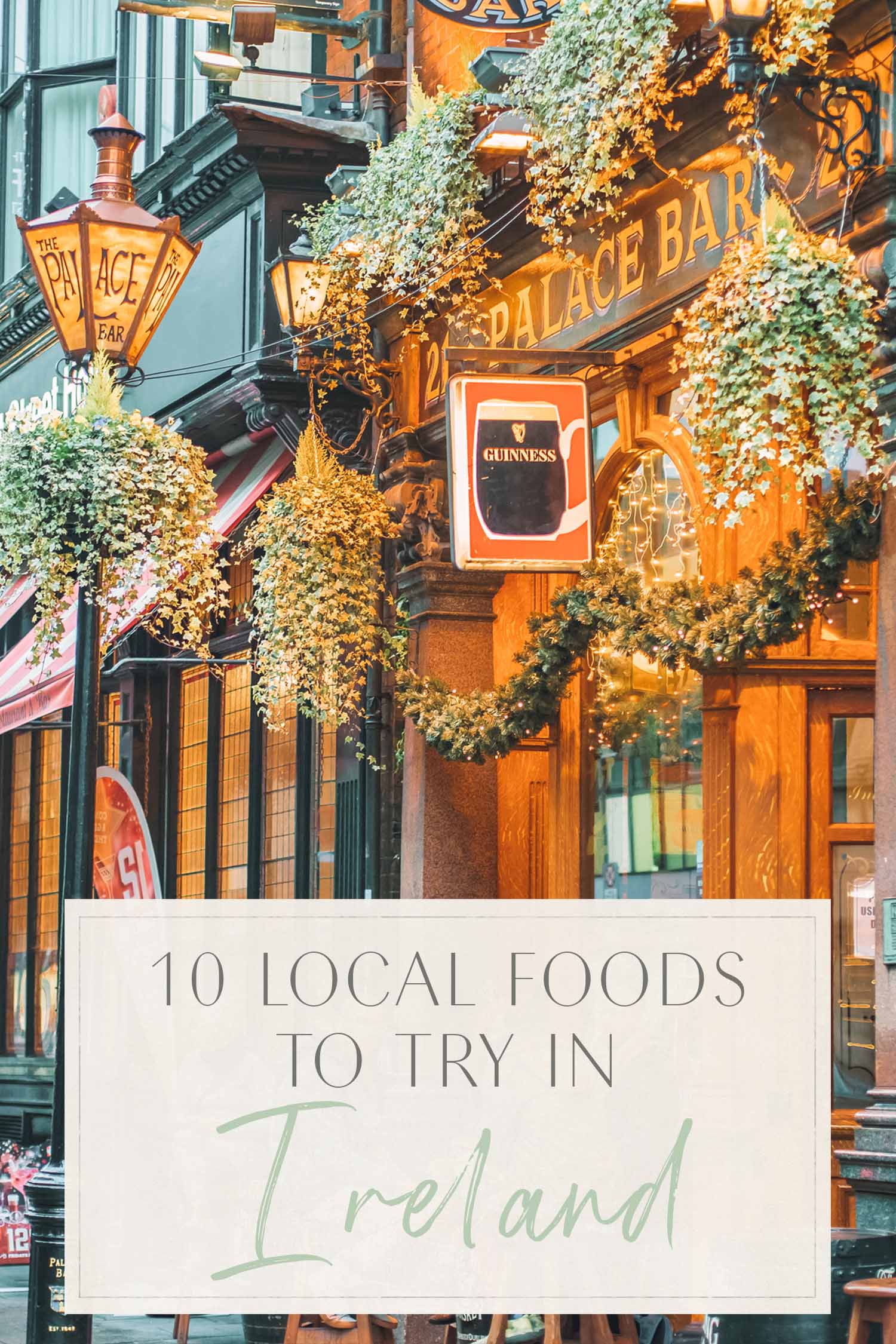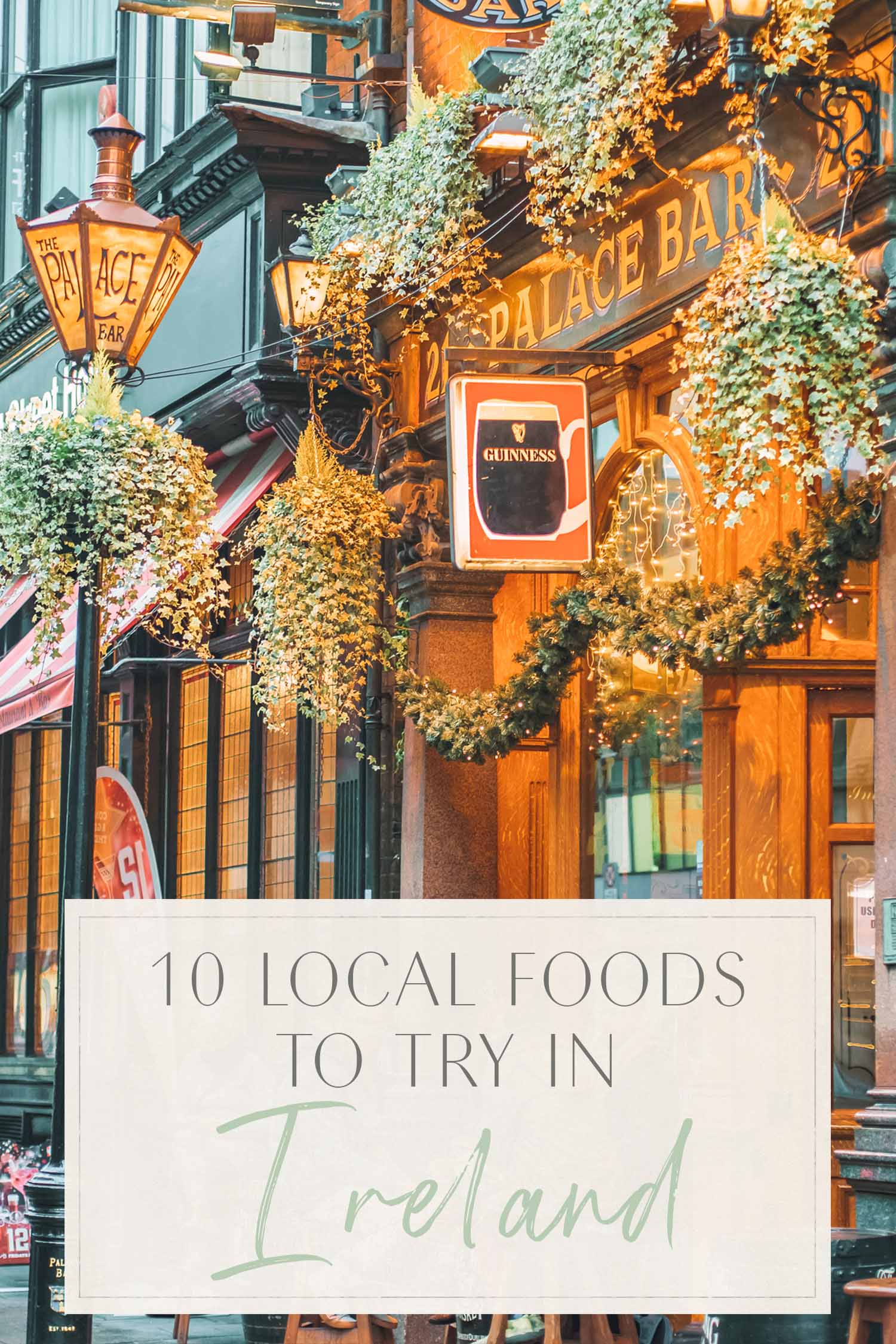 When most people think of Irish food, they think of corned beef and cabbage (which is really an Irish-American dish, not a traditional dish found in Ireland, who knew!) or Irish soda bread…and no, I'm not considering beer as a food group for this! But there's so much more to Irish food than just those things.
While potatoes are a plenty, there are quite a few other hearty dishes that you might not be familiar with! Whether you're heading to Ireland for the first time or wanting to explore Irish cuisine—
here are 10 local foods to try in Ireland! And don't worry, I'm serving up a little guide to ordering beer too! 😉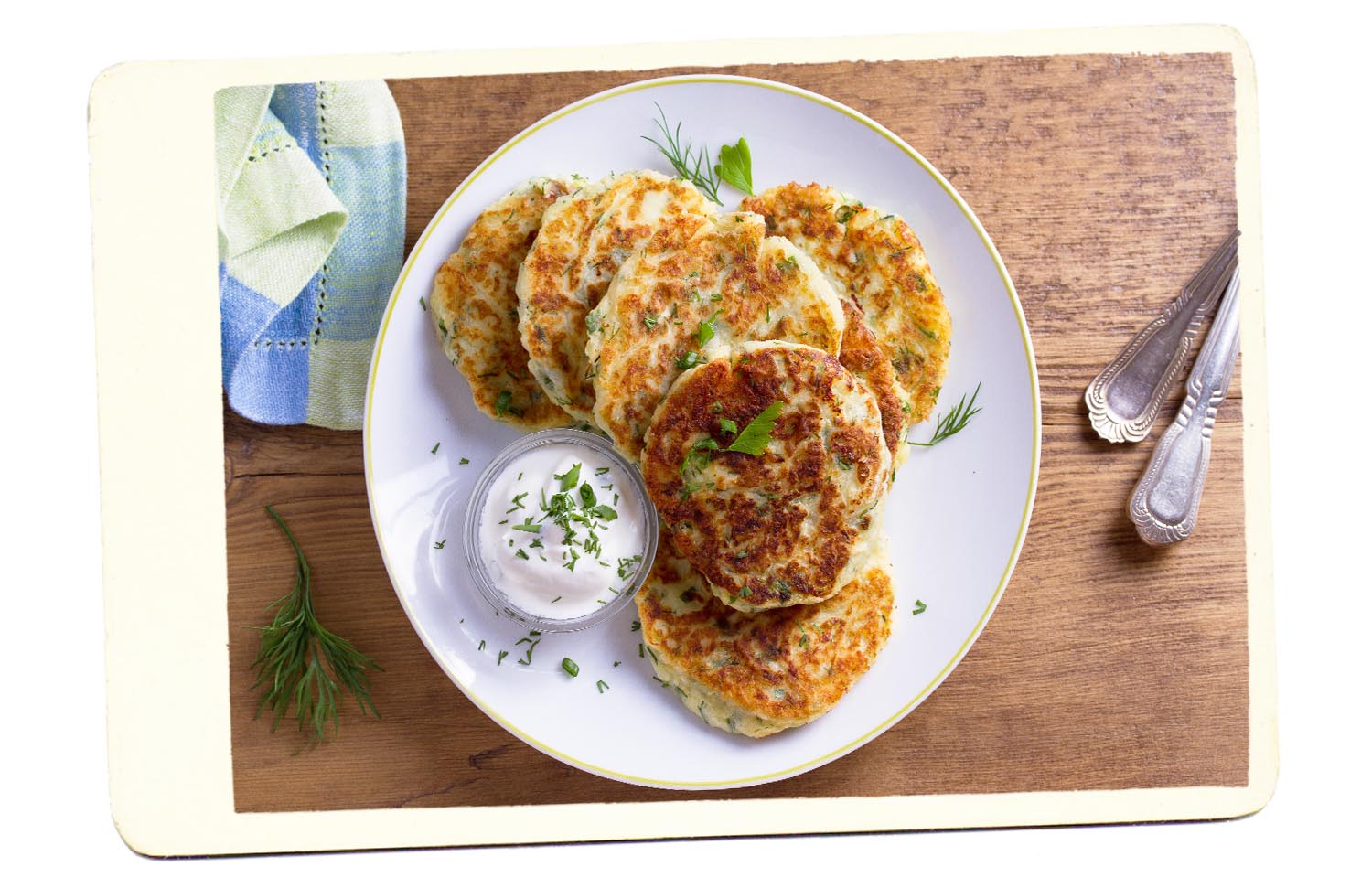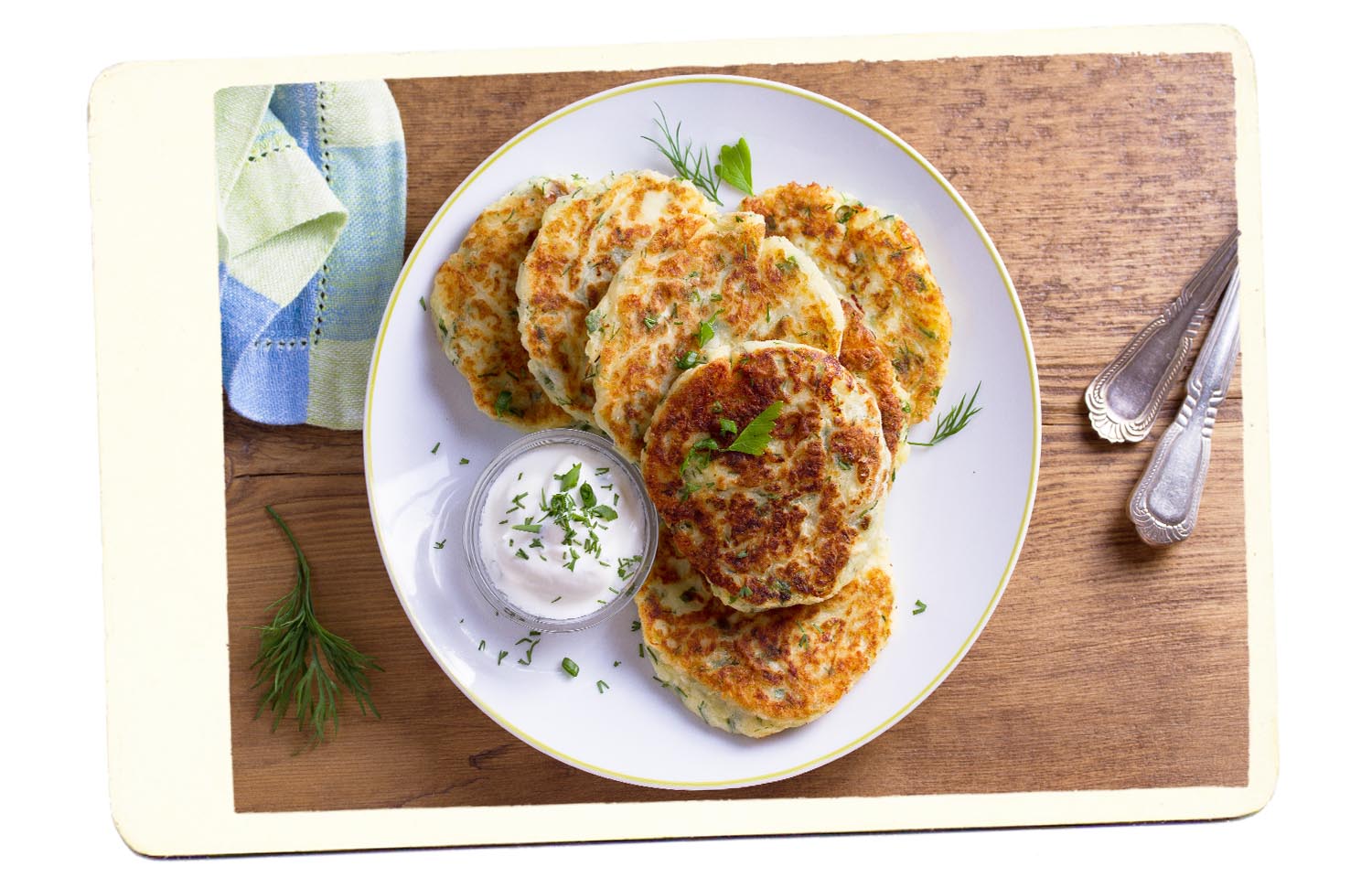 Boxty
Boxty is a uniquely Irish potato pancake. Talk about two of my favorite things, am I right?
Typically fried on a griddle pan and served with a traditional Irish breakfast, boxty is a cheap meal, usually eaten on meager salaries. In fact, its name originates from "arán bocht tí" which is Irish for poor house bread.

Colcannon
Ahh yes, another dish made up of potatoes! Can you tell it's one of Ireland's favorite ingredients?
Colcannon is a dish that combines mashed potato and kale or cabbage. It's then seasoned with a little bit of butter, milk, and salt and pepper.
It typically acts as a side for boiled ham or you'll find bacon mixed in with it. It's such a popular dish that it's even the topic of a 19th-century folk song!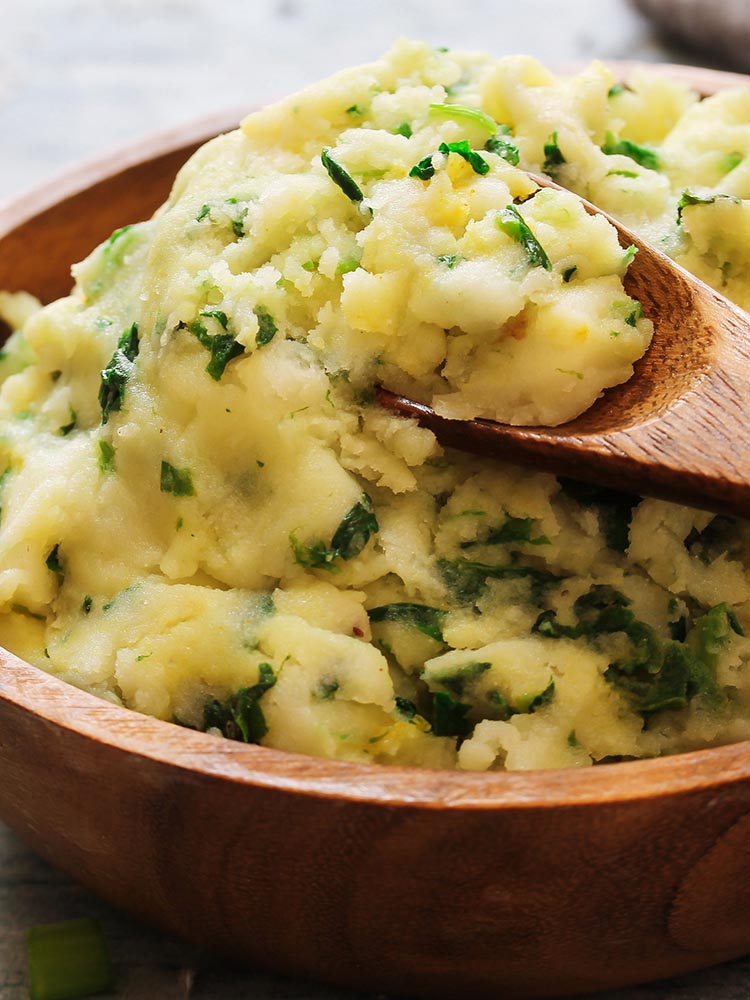 Barmbrack
Barmbrack is a sweet Irish bread made with sultanas (a white seedless grape) and raisins and is quite popular during Halloween.
During the holiday, items such as coins and rings were added to the dough—and whoever received the prize was considered to be fortunate and have good luck for the coming year.
Sounds kind of similar to kings cake, doesn't it?
Today, supermarkets still sell the bread with a toy ring inside to keep tradition going! Barmbrack is also known as 'tea brack,' as it goes so well with a warm cup of something sweet.

Coddle
Coddle is most well-known in Dublin and is essentially a dish of leftovers.
I promise it's tastier than it sounds!
Items from other meals like sausage, potatoes, onion, and bacon are combined and steamed and enjoyed by many. It's the epitome of comfort food in a pot. And who doesn't love comfort food?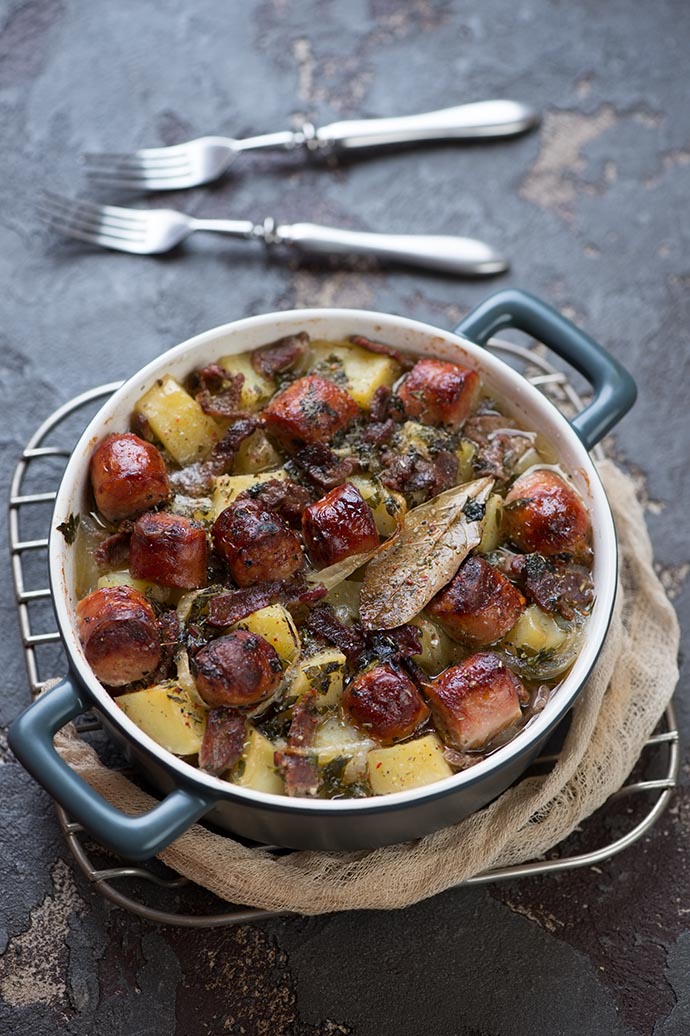 Bacon and Cabbage
Though this is the quintessential dish of St. Patrick's Day, it can also be enjoyed throughout the year!
This dish is exactly what you think it'd be: bacon and cabbage! However, it's not the American bacon you might be used to. Irish bacon, made from the back of the pig rather than the belly, is cooked along with cabbage and is served with mustard and boiled potatoes.

Black and White Pudding
It isn't the sweet dessert you're thinking of...
In Ireland, black and white pudding is definitely a savory dish. Black pudding is a sausage made from blood, meat, fat, oatmeal, and bread or potato fillers. White pudding is the exact same—minus the blood.
Okay, so I know a meal made of blood might not sound too appetizing, but it's definitely worth trying with your Irish breakfast, especially if you're wanting to sample the local cuisine!

Irish Soda Bread
Irish families have been passing down Irish soda bread recipes for generations. Rather than using yeast, soda bread is leavened with baking soda (hence the name!). Other ingredients include flour, buttermilk, and salt, making it one of the easiest Irish recipes to make.
It's best enjoyed when slathered with some Irish butter and accompanied by a cup of tea!

Cockles & Mussels
When in Europe, you have to enjoy some seafood and you can do just that with some cockles and mussels!
Cockles and mussels are small saltwater clams usually steamed and served with fries…I mean chips!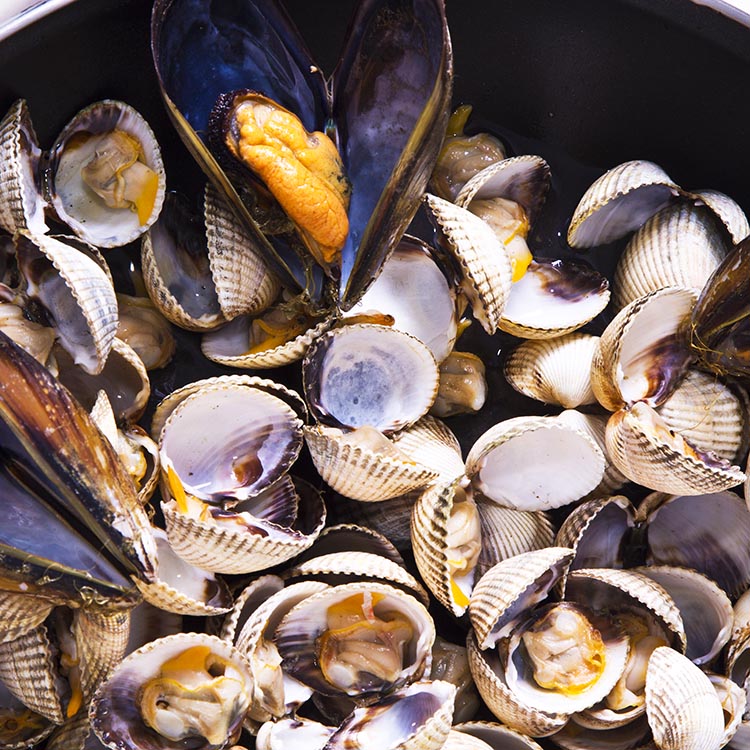 Irish Breakfast
Though big breakfasts are very well-known in England, Ireland has its own full breakfast set up!
It generally consists of bacon, sausage, eggs, fried tomatoes, mushrooms, hashbrowns, black and white pudding, and baked beans. And it wouldn't be complete without some toast and tea.
You can count on it soaking up that Guinness hangover!

Irish Stew
I saved the best for last!
Irish stew is Ireland's most well-known dish and it's both simple and cheap to make. Using ingredients such as potatoes, carrots, onions, and lamb, the stew dates back centuries.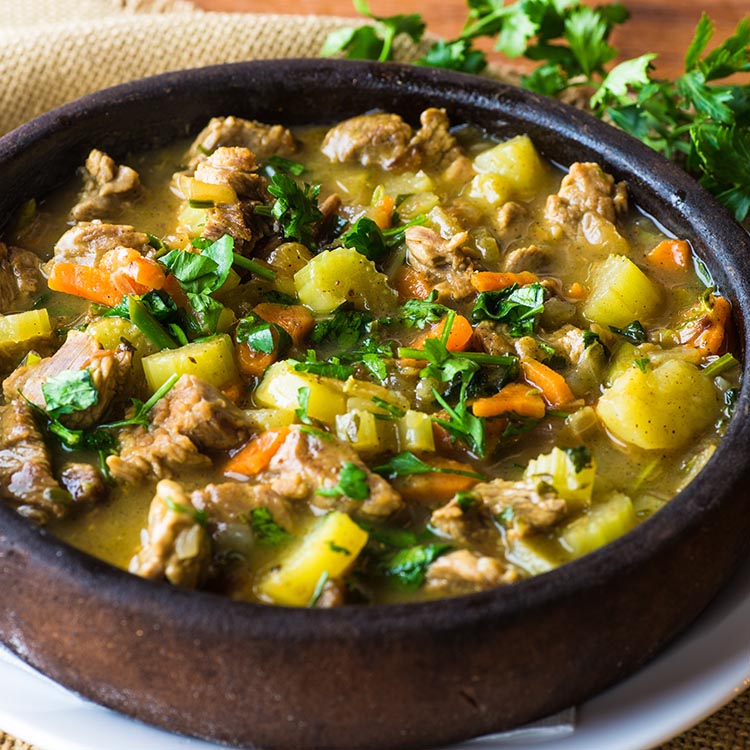 If visiting during Ireland's chilly winter months, eating a bowl of Irish stew will quickly warm you up and make you feel right at home!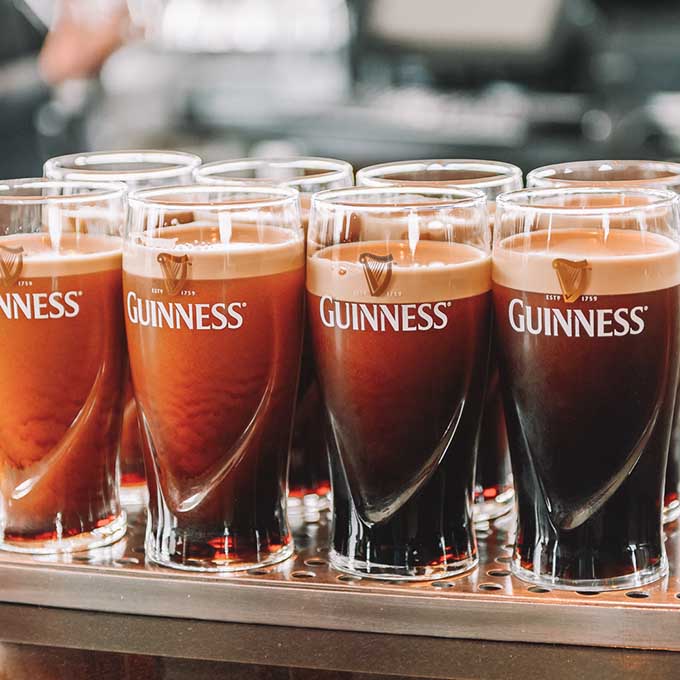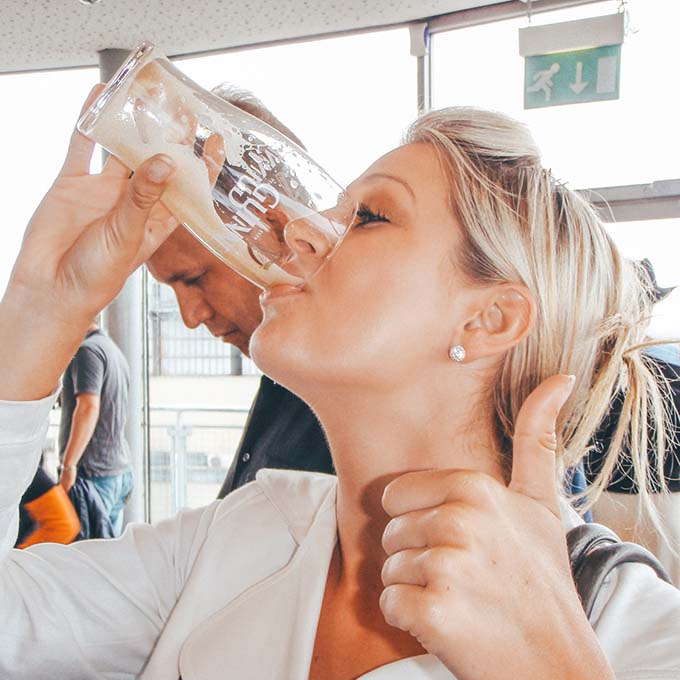 Guinness Storehouse in Dublin
Drink Up!
Bonus Tip
It's no secret that the Irish love their Guinness! And if you go up to the bar and just ask for a pint, you're going to get served a Guinness. So if you want something else, you're going to have to specify.
If you want to fit in like one of the locals, you can refer to Guinness as "the black stuff." 😉

Overall
Ireland is home to some of the best comfort food in the world (alongside some of the best beer) and though it might sound like it's a little out of your own comfort zone, if you give one of these dishes a shot, you're going to quickly fall in love with the country's cuisines.
What kind of Irish foods have you sampled? Let me know if you had a fave in the comments below!