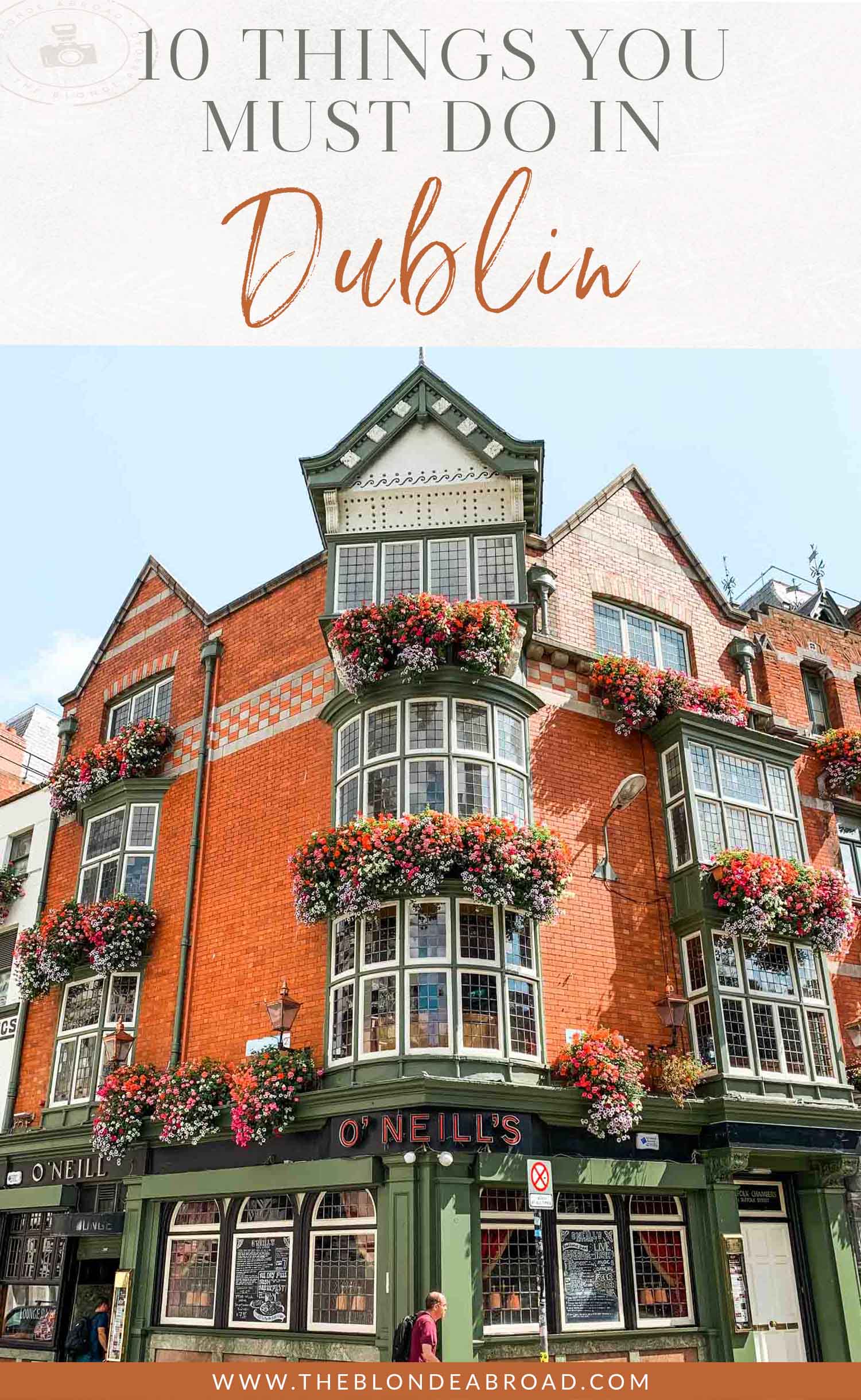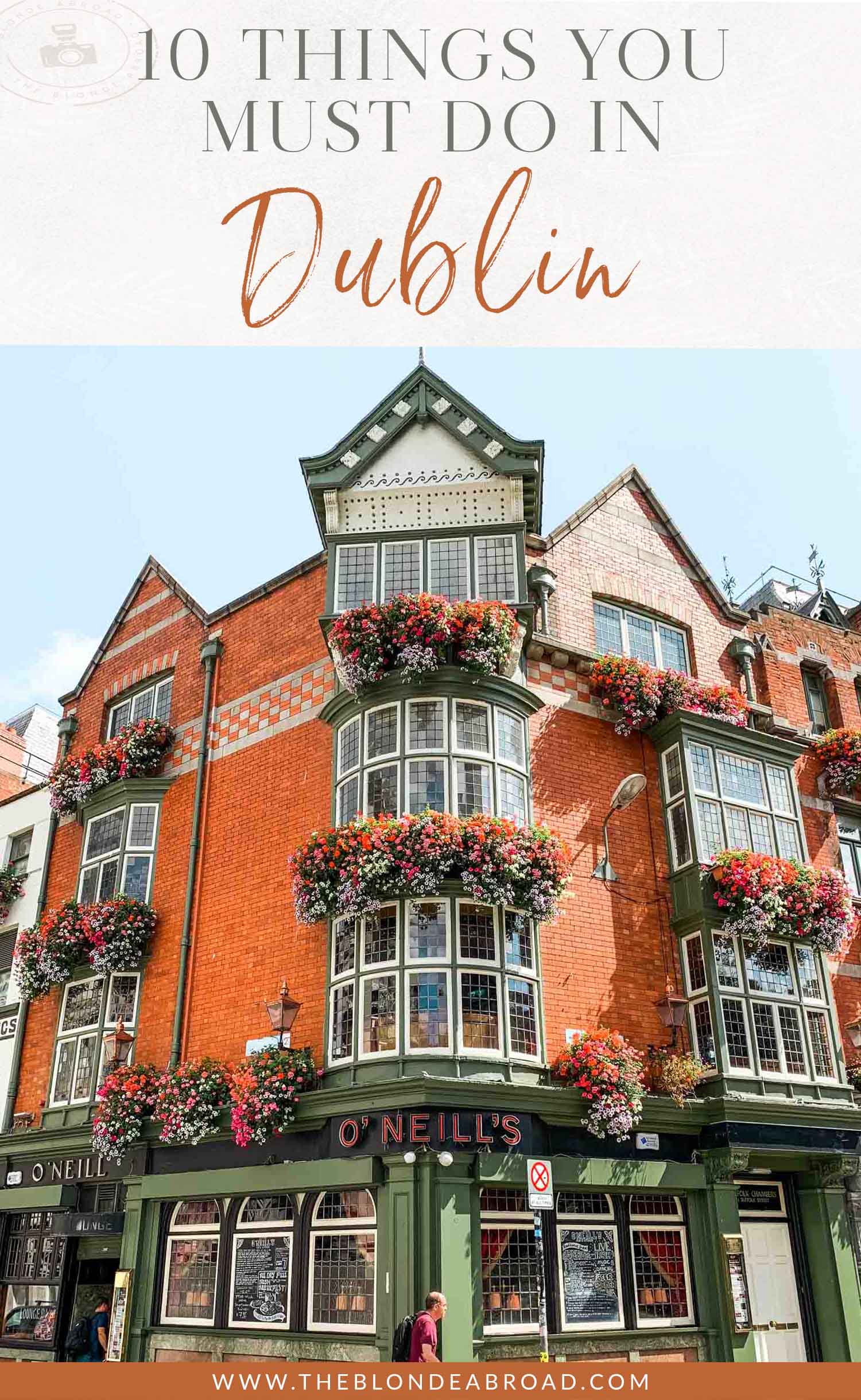 The thriving center of the Emerald Isle, no trip to Europe is complete with a visit to Ireland's capital city. A city rich in history, culture, and storytelling, Dublin has something for everyone.
I'll never forget my first time in Dublin. I was on my very first trip abroad and was backpacking through Europe when I came to see why everyone is so enamored with this tiny island. If you are looking for friendly people, historical sites, and a cold pint or two, look no further than Ireland.
Every Irish adventure starts in Dublin, and here are ten musts for when you visit Dublin!


Temple Bar
Beyond iconic, Temple Bar is so famous that they actually named the entire neighborhood after it! Since back to the fourteenth century, weary travelers have been pulling up a stool here to relax after a long day.
When you go, snap a shot of Temple Bar's famous red exterior, then step in for an Irish Whiskey. Temple Bar and the surrounding area are hopping every single night of the week so you can easily make a night off it. But beware! Temple Bar, both the bar and area, is one of the priciest drinking spots in Europe.
If you're looking for a night out in more local spots, check out a traditional Irish pub crawl or the Dublin Literary Pub Crawl. They'll take you around to fascinating tucked away spots you might not find on your own.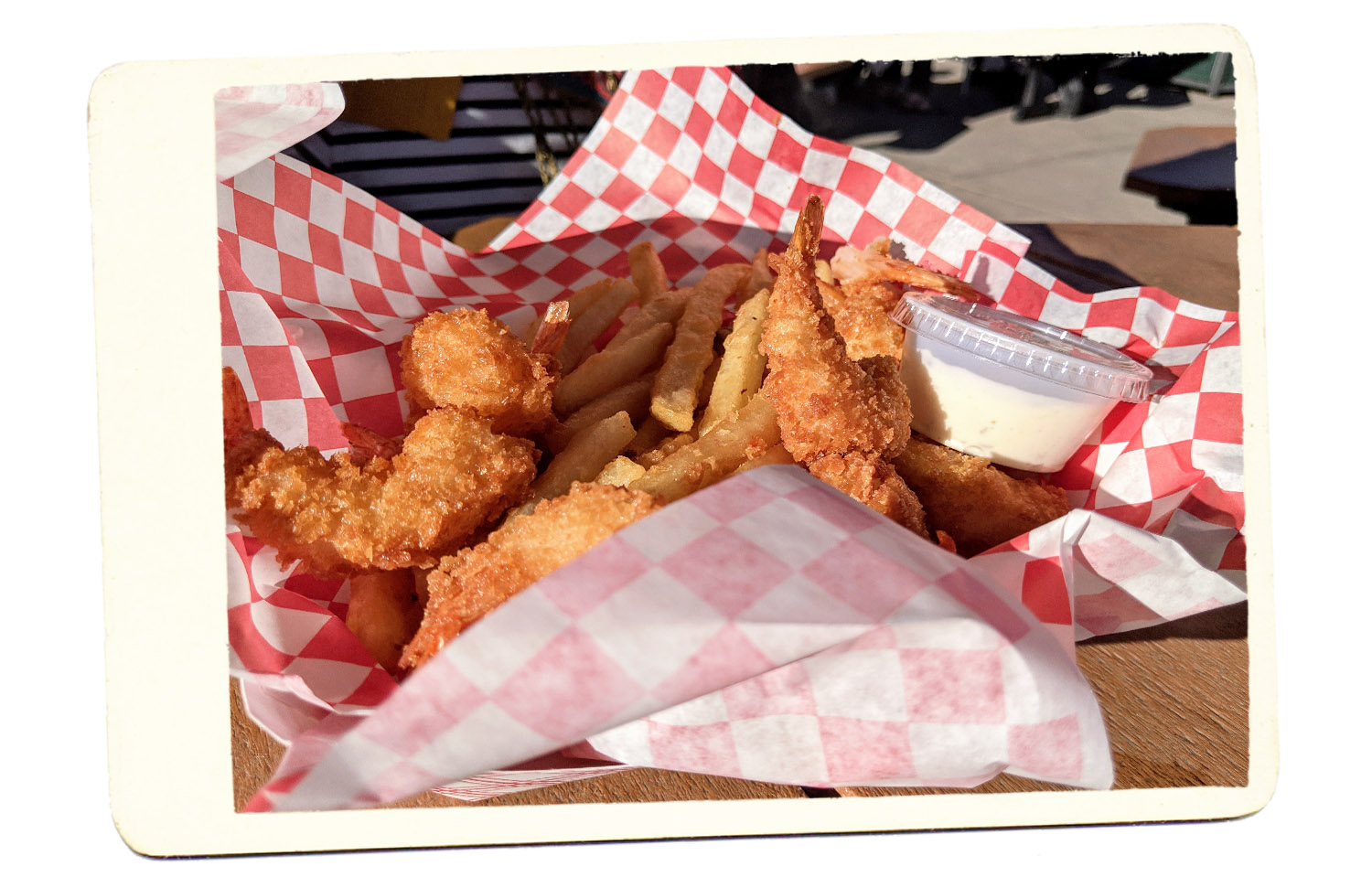 Try the Local Eats
Irish food is completely underrated! I told you guys about the top ten local foods to try in Ireland and I'd highly recommend chowing your way around the island. While much of Irish food is about the homemade hearty dishes that you'll find in the countryside, Dublin is dishing up a few treats.
For a classic greasy meal, get to Leo Burdocks Fish n' Chips. Made famous for supplying the troops during the 1916 battle for independence, Leo Burdocks has been attracting celebs and politicians from all over the world ever since (check out their wall of fame!).
With its claim to fame as "Dublin's oldest chipper," I'd recommend checking out the Leo Burdock in Christchurch.
The tiny little takeaway spot can only hold a handful of people so grab your grub and take the short walk down to the beautiful St. Patrick's Cathedral where you can have a quick picnic before exploring the church.
Pro tip: Ask for  'crispy bits' in your chips for a mouthwatering dream come true.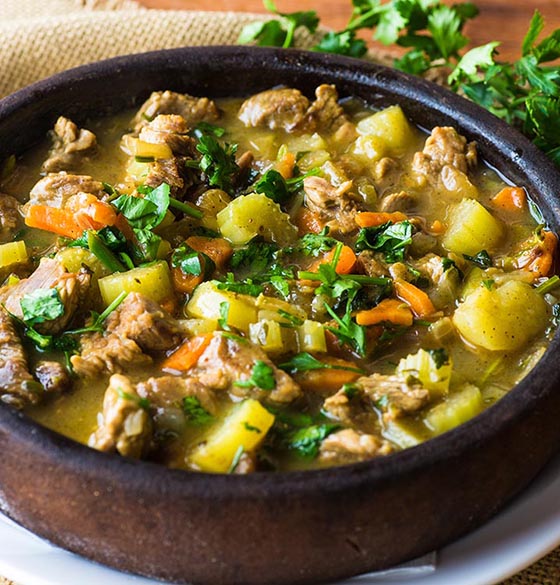 Irish food probably isn't what you expect (corned beef and cabbage is actually an Irish-American dish)! Check out my 10 local foods to try in Ireland before you go.
Read More

Spend an Afternoon in the Trinity College Library
Trinity College is in the heart of Dublin and it's one of the cultural centers of Ireland. If you are lucky enough to have a bit of sunshine during your visit, bring a good book and just lie in the lush gardens of the campus.
And don't forget the camera! An architectural masterpiece, Trinity College has regular events, a Zoological Museum, theatre, science gallery, and the famous Book of Kells. This book contains four Gospels of the New Testament that are more than a millennium old.
While people often just snap pics of the Book of Kells and run out, I'd recommend checking out everything that Trinity College has to offer.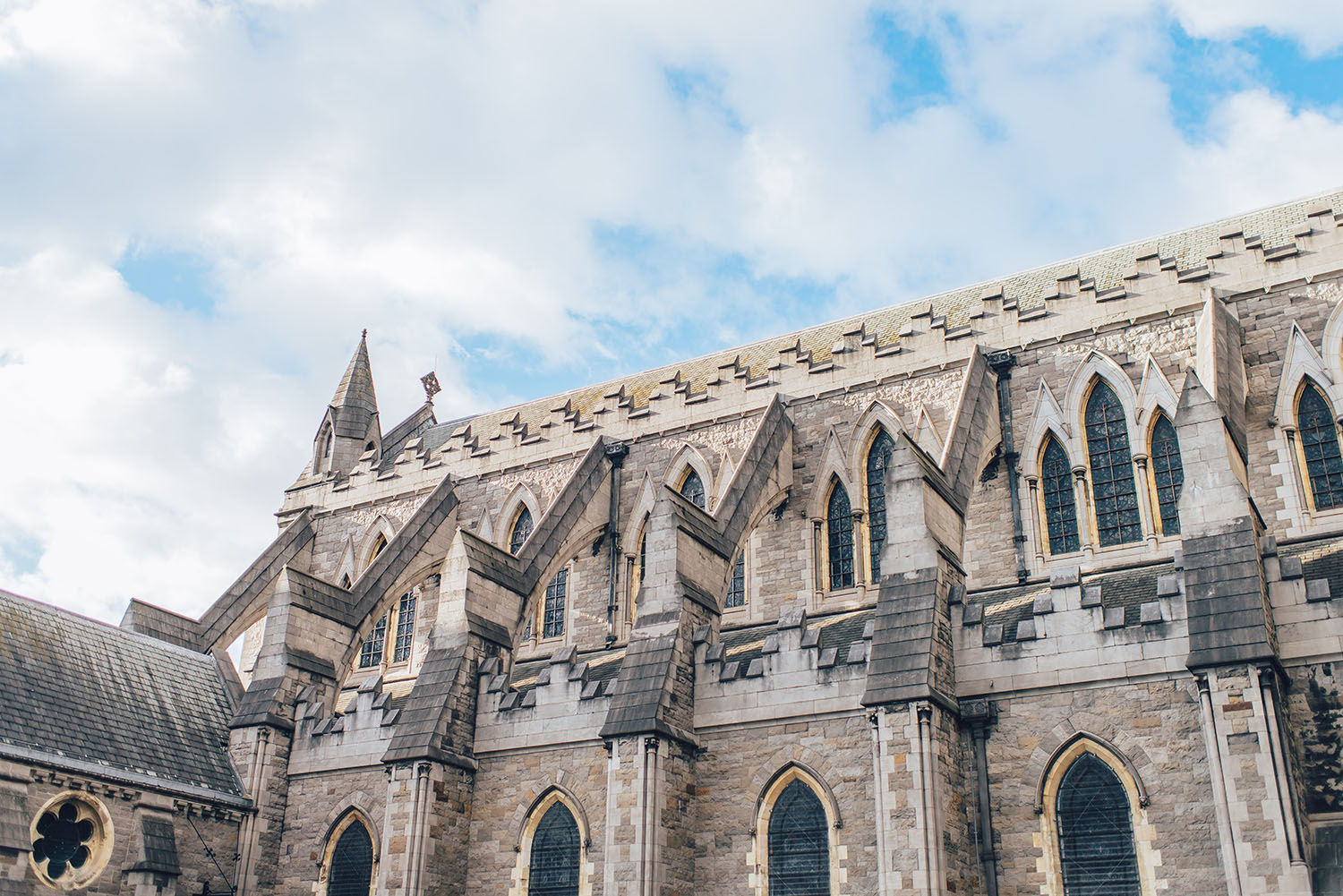 Christ Church Cathedral
Christ Church Cathedral
Dublin's oldest building, Christ Church Cathedral was founded in 1030 and it is home to the largest crypt in the UK and Ireland. The guided tour is perfect for learning the dynamic past and there are regular events where you can experience first hand a brief moment in the Cathedral's history.
If you are lucky enough to be in Dublin on a Sunday, you will hear the bells from Christ Church Cathedral echoing as you wander along the riverside.
Best of all, you can actually go into the church and ring the bells yourself! You can sign up for the Friday practice session and then the real deal happens on Sunday.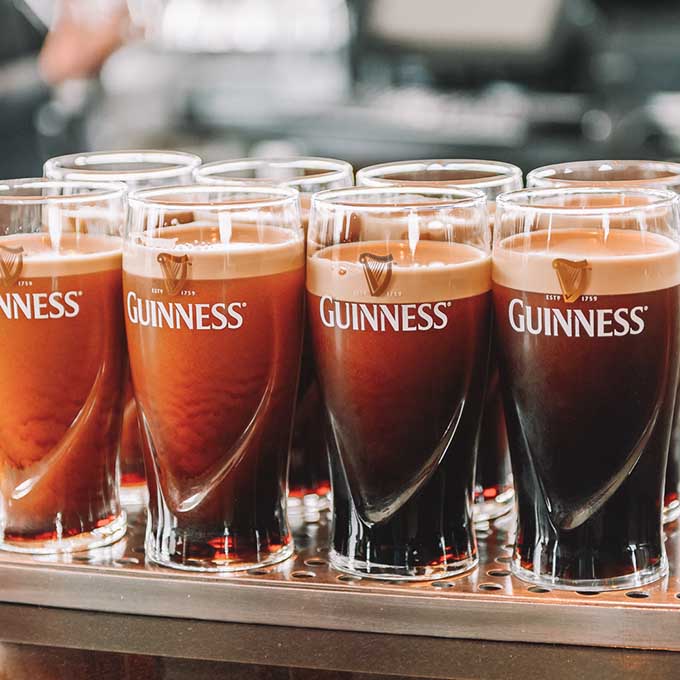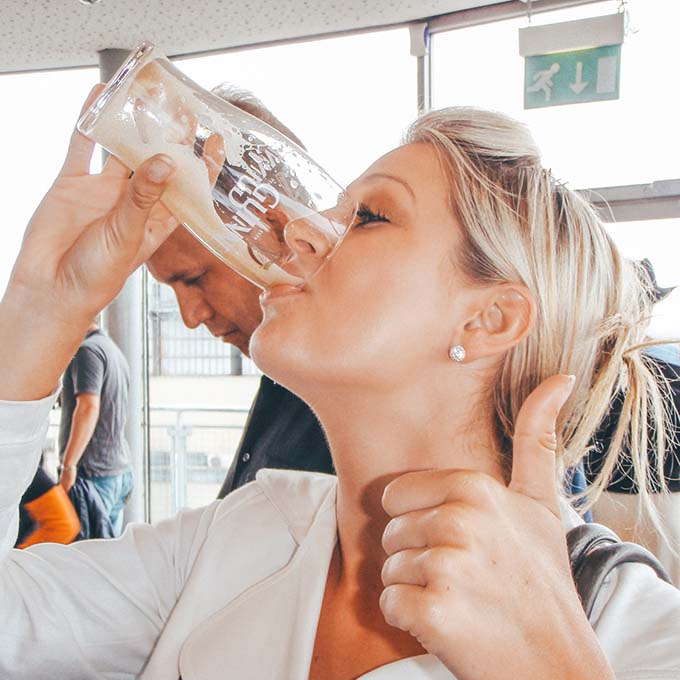 Visiting the Guinness Storehouse
Drink Up!
Visit  the Guinness Storehouse
You can't visit Dublin without having a Guinness! Even if you can't stand the black stuff, give it another try in Dublin. The freshly brewed Irish variety tastes different from what you'll have anywhere else in the world.
I visited the Guinness Storehouse in Dublin and learned to pour the perfect pint. I'd highly recommend opting for the Connoisseur Tour!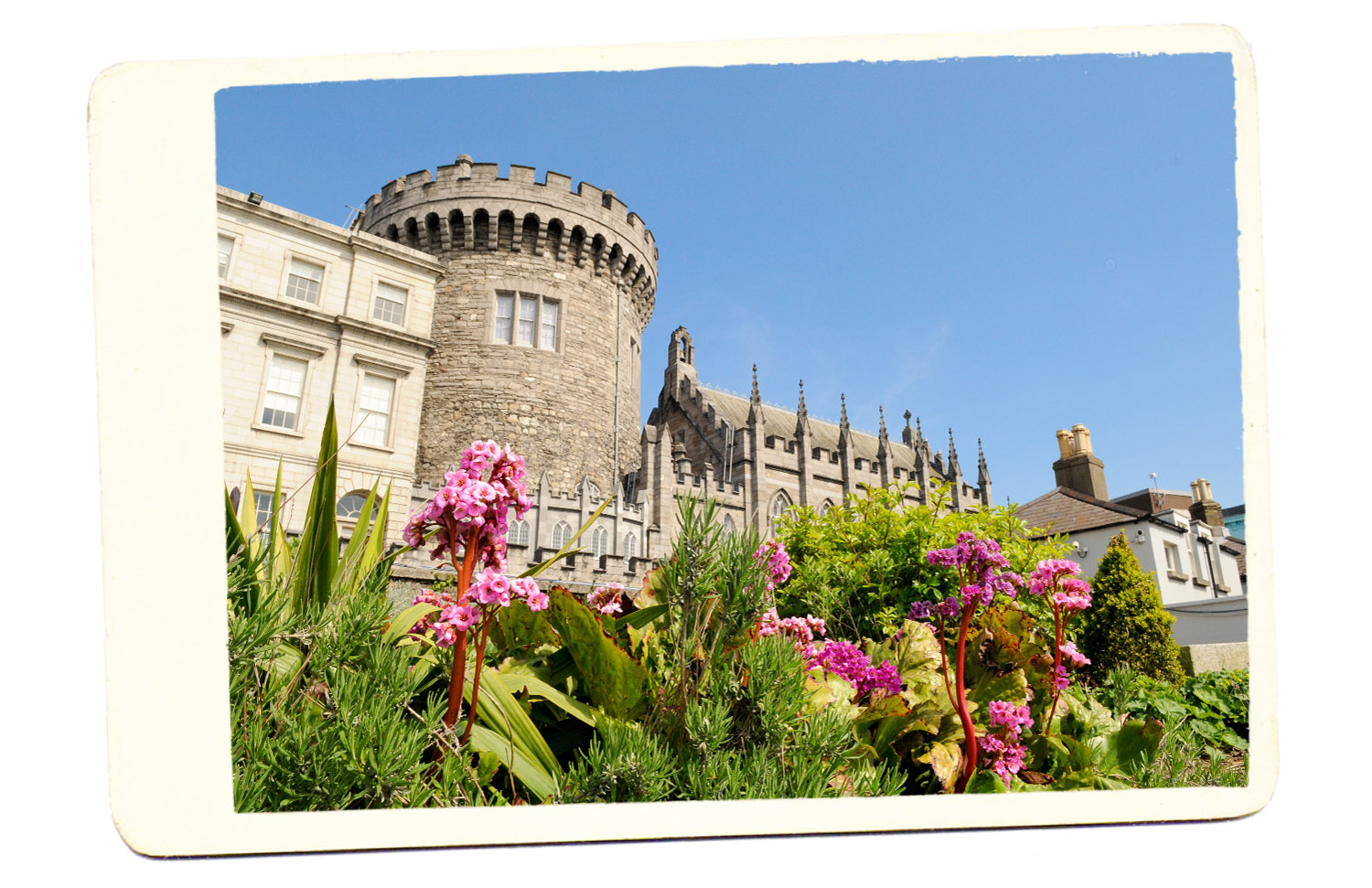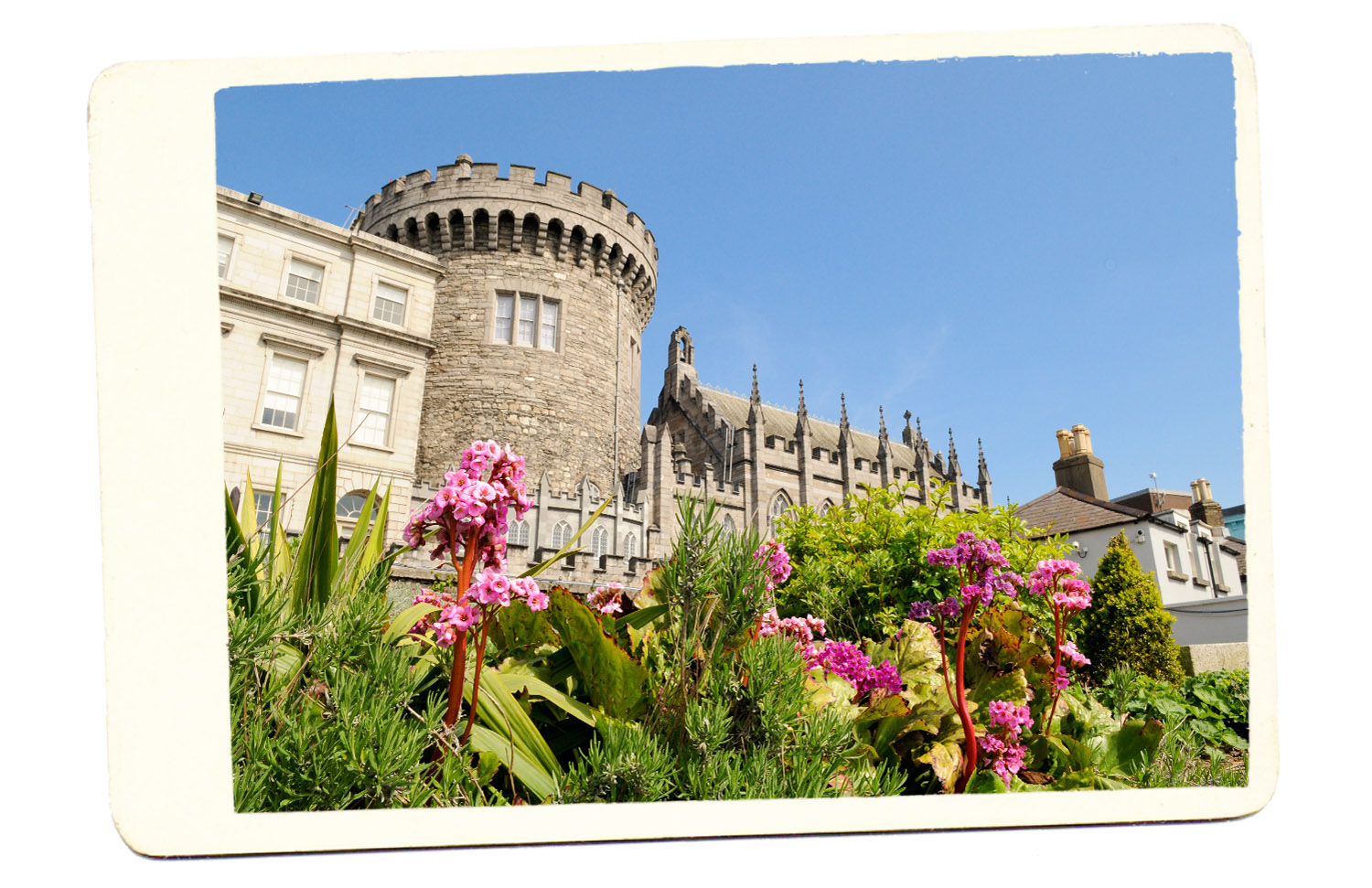 Explore the Dublin Castle
If the walls of the 800+-year-old Dublin Castle could talk! Spanning over 11 acres in the middle of Dublin city center, the castle is home to the Chapel Royal, the Chester Beatty Library, the Garda Museum, and the Revenue Museum.
Plan ample time for the Chester Beatty Library, which is home to world-class European and Chinese cultural artifacts, and easily one of the best small museums in Europe.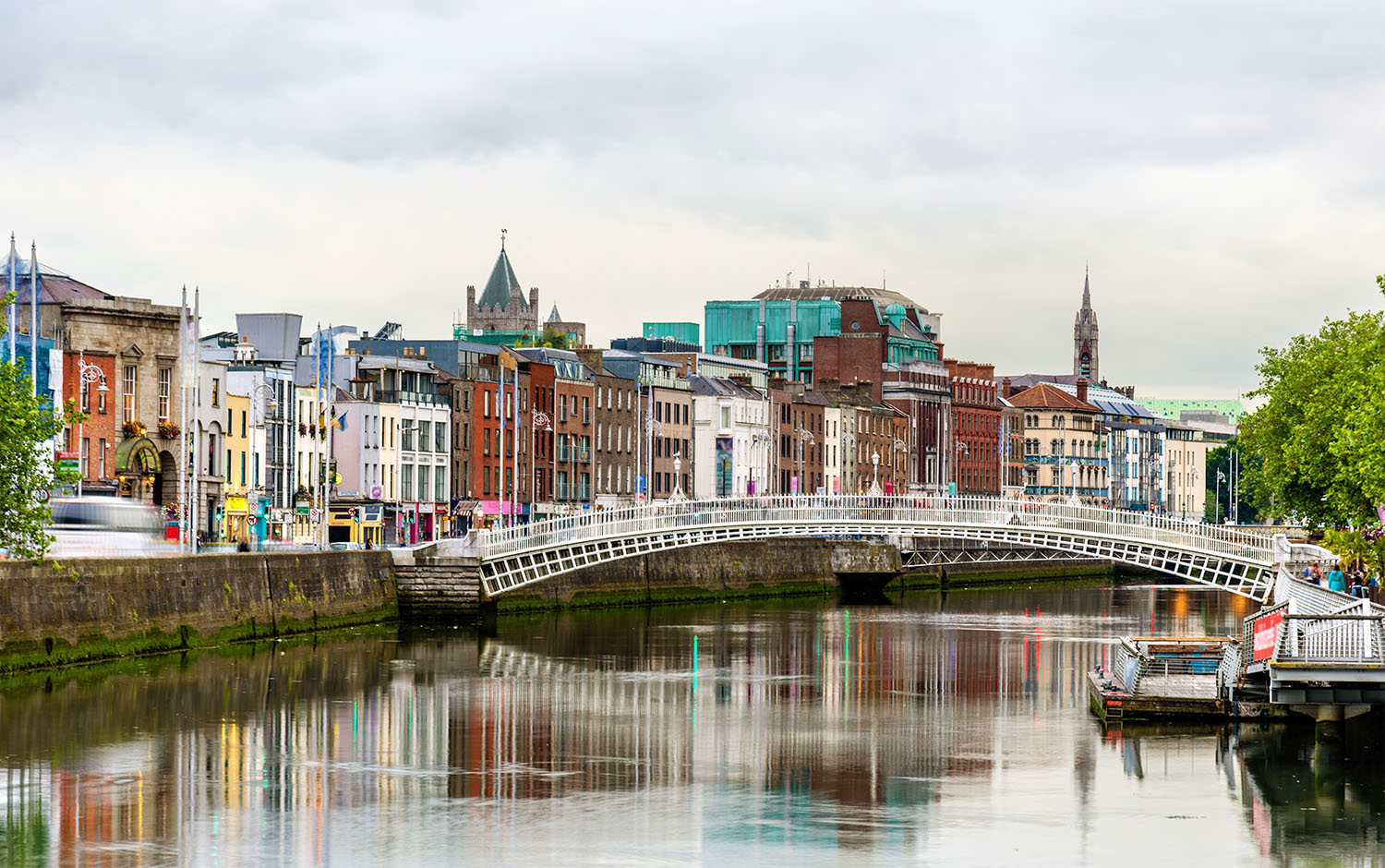 Ha'penny Bridge
Walk Across the Ha'penny Bridge
The first pedestrian path to bring people across the famous River Liffey, Ha'penny Bridge is one of the most famous sites of Dublin.
It first opened back in 1816 when Ireland was charging half a penny (ha'penny!) to cross. Follow the journey that millions of travelers have taken over the centuries and get a prime view of the river that runs through the heart of the city.

Check Out  the Buskers on Grafton Street
Ireland's premier shopping street and a path down to the gorgeous St Stephen's Green Park, Grafton Street is a must. Countless Irish musicians have gotten their start on this street as they sing their hearts out for every passerby.
Bono, Hozier, The Script, and Damien Rice have all tried their luck on this much-loved street.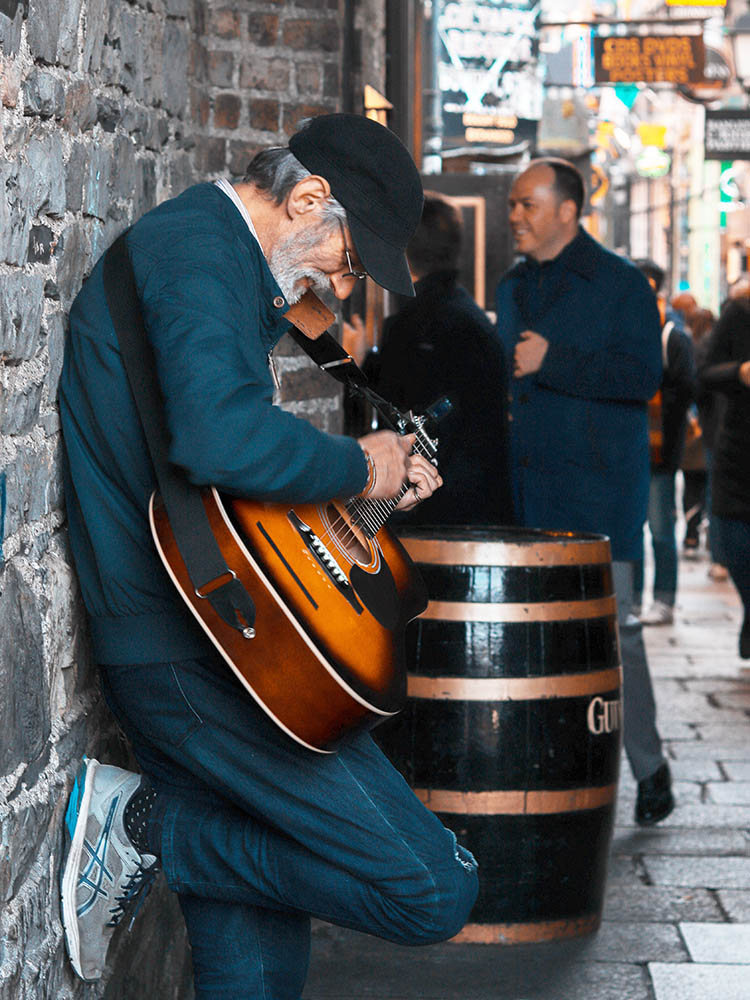 Have a Picnic in Phoenix Park
The largest park in Europe, you could easily spend a full day exploring Phoenix Park. Home to the president of Ireland and a diverse array of local wildlife, I'd recommend renting a bike to see all of the lush gardens and paths.
You can grab lunch from the cafe in the park or pack your own, then just sit and take in the view.

"Trad Sessions" at  the Hairy Lemon
Traditional Irish music, often just called trad, is a very big deal in Ireland. Local musicians have the crowds up dancing seven days a week at these quaint sessions. At many spots, anybody can actually just walk in and start playing with the band, which means that no two sessions are ever alike.
The Hairy Lemon Pub is the best place to take it all in. And come early for dinner to try one of their classic cottage pies, Dublin coddle, or a good old fashioned Irish stew!

Overall
It was so hard to cover all of Dublin in ten experiences! Want to see more of the Emerald Isle? Be sure to read my two-week guide to the ultimate road trip around Ireland.
What would you include on your top ten list? Share below and we can work together on continuing the list!

Recommended Tours for Dublin