It's the destination for everything winter and skiing, but you'd be wrong to think that's the only thing that Switzerland has to offer. Although its cold-weather ventures are up on many bucket lists (especially Interlaken in the winter), you can also discover some great options every other time of the year.
This romantic country with its traditional food, picturesque landscapes, and friendly folks will leave you incredibly satisfied. So, what are the best things to do and the most beautiful places in Switzerland to visit?
Don't fret if you're not a snow bunny, here are some of the best things to do in Switzerland (that don't involve ski lifts)!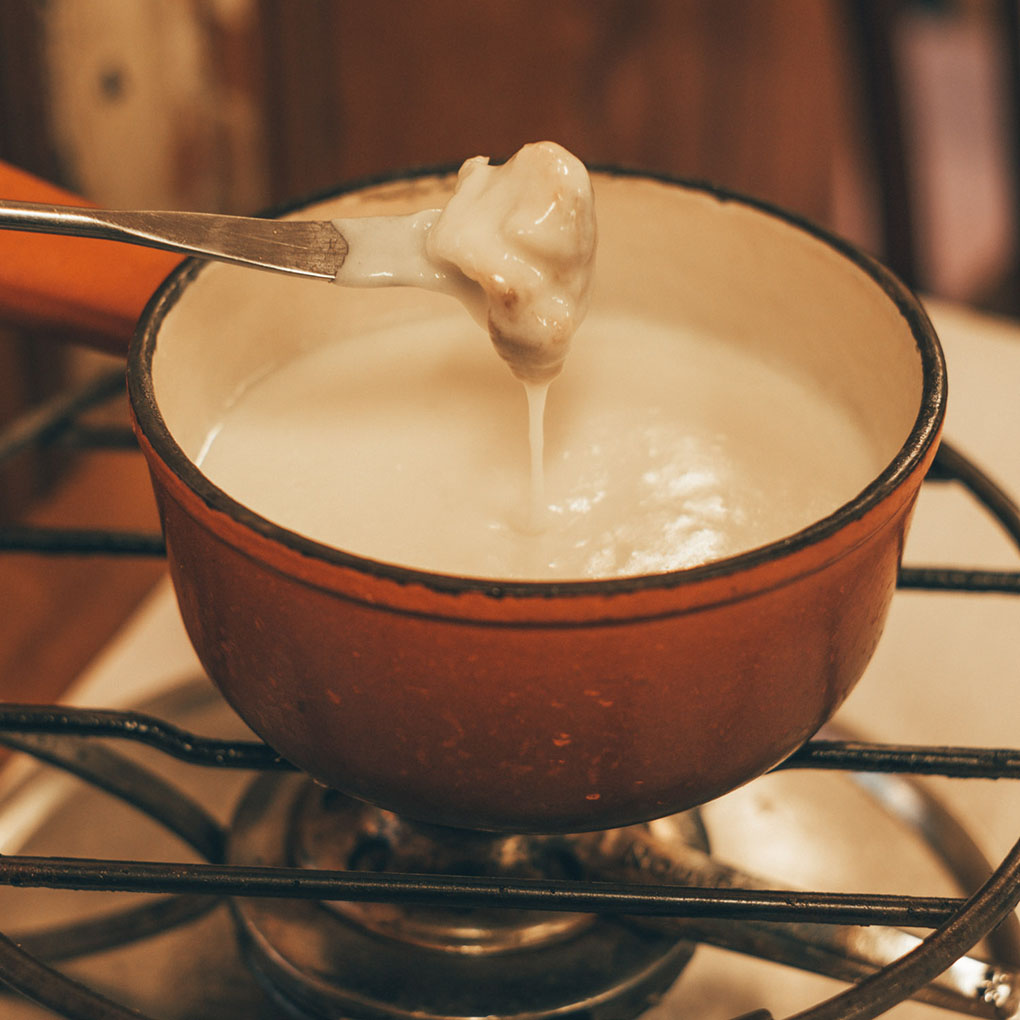 Have a Fondue Experience
For most of us, cheese is life, and any need to quench your cheese craving can be done in Switzerland.
The famous cheese fondue that we all love and cherish actually has a little bit of history attached here. Making its appearance in the 1930s through a campaign with the Swiss Cheese Union — using up leftovers and dipping them in cheese has become a Swiss tradition of sorts.
Even chocolate fondue has some roots in Switzerland as a Swiss restauranteur created the decadent experience in the 1970s in New York.
This experience has also expanded with a tomato fondue (normally served with potatoes), and even mushroom fondue! It doesn't matter if you are in Zurich, Bern, Geneva, or anywhere else in the country. The cheesy experience can be sought out and leave you in cheesy heaven.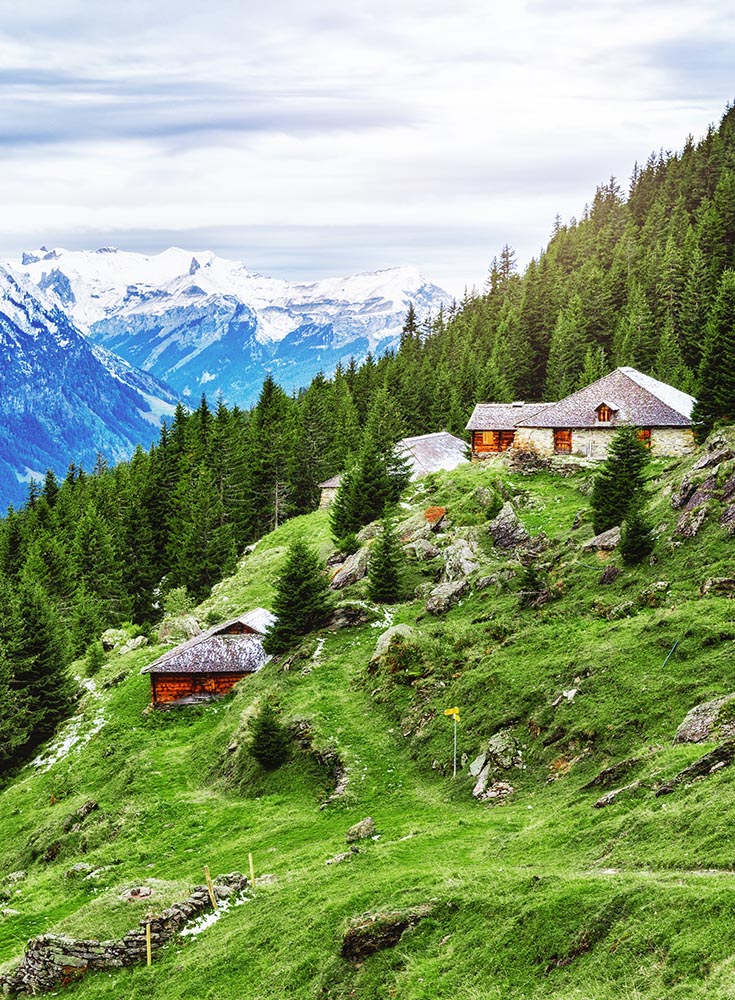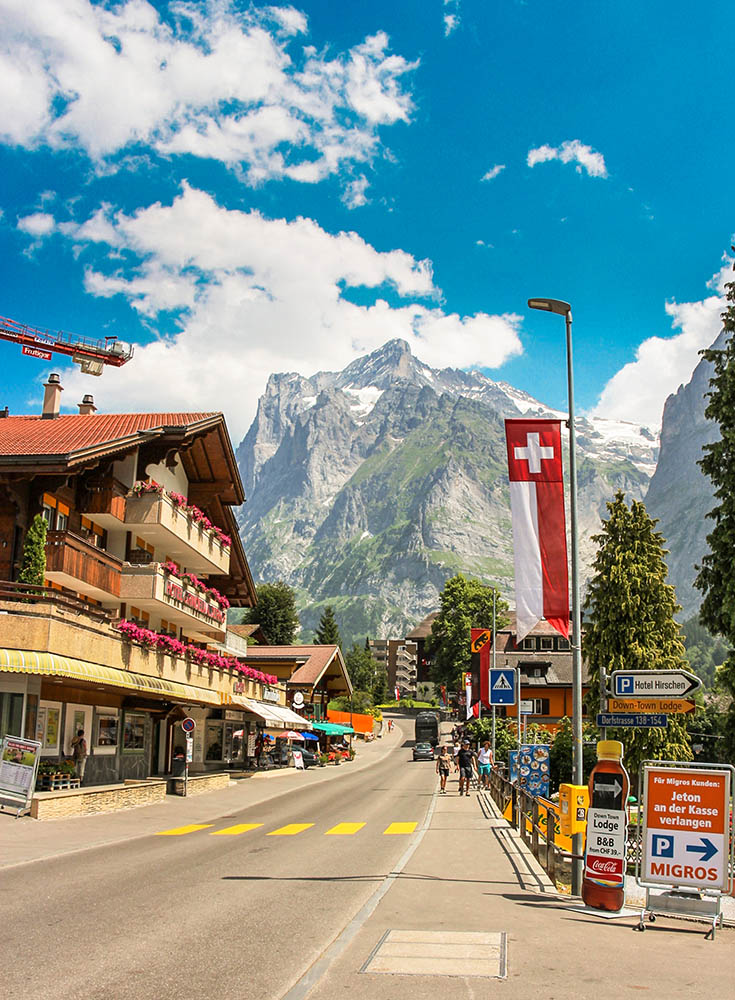 See the Fairytale Village of Grindelwald
What's considered Switzerland's most beautiful village is also a great opportunity to step out of the metropolitan area and get back into nature. While it is very well known for being a fantastic skiing destination, there is plenty to do that doesn't involve the slopes—especially when you consider the other seasons!
Lake Bachalpsee, also known as the blue jewel, is just one of many mountaintops' water features that your eyes and senses will greatly appreciate. You can also find numerous hiking and trekking options around and even get adventurous with mountain biking, zipline, or a little summit clifftop hike.
Your dining options are strong too. You can go from traditional restaurants with decadent cheese and meat options, enjoy fine dining with incredibly scenic views, or make it romantic with a private candle-lit dinner in a ski gondola.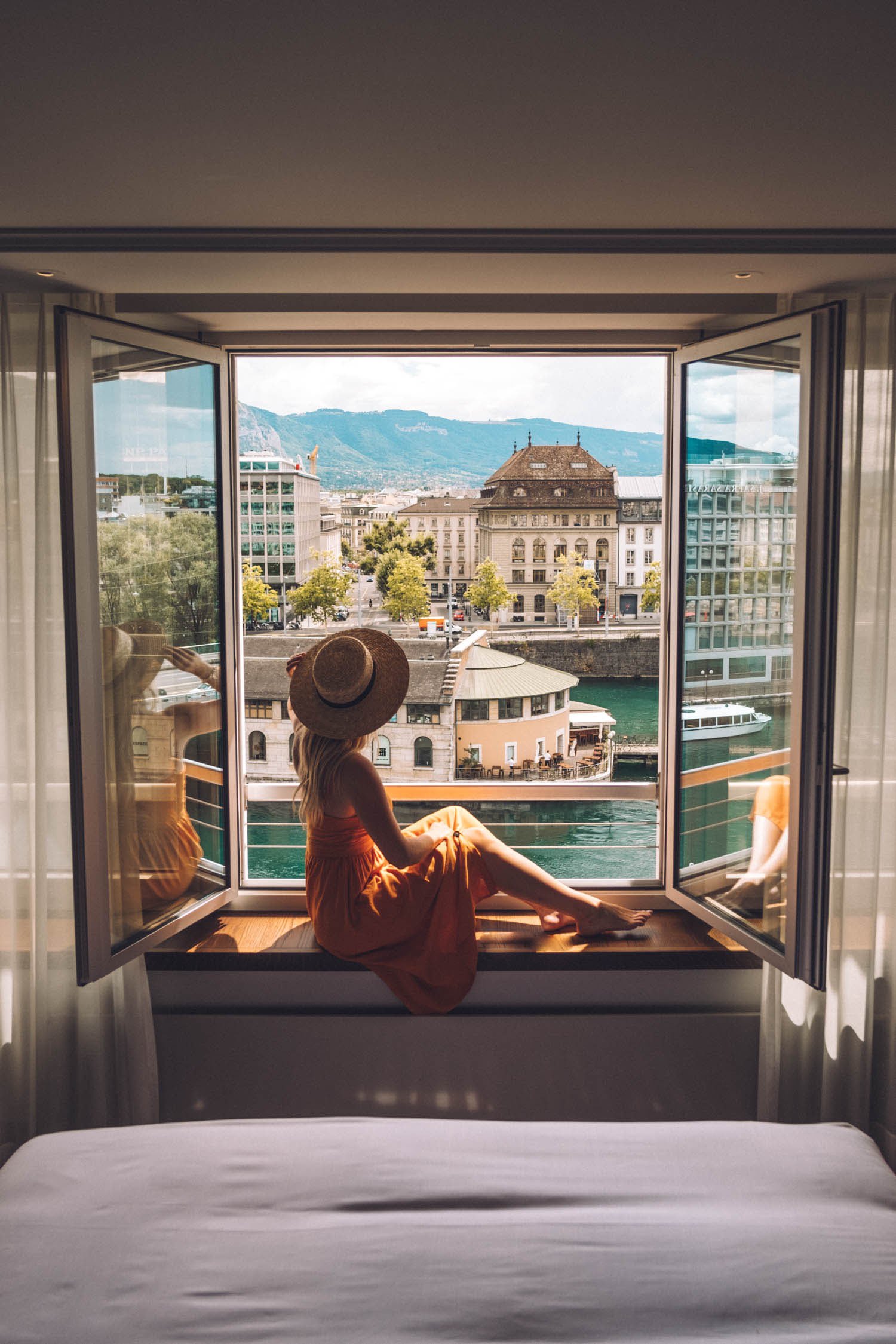 Geneva
If peace is what you are looking for, you'll find it in Geneva. Surrounded by the Alps, with plenty of things to see and do, it's the perfect little Switzerland city you should experience.
Firstly, if views are what you want, Lake Geneva is where you need to be.
We are talking absolutely stunning full panoramic views of the Swiss Alps. You can then venture in and casually walk around the old town, take in a vast array of food and drink options, check out the hipster town of Carouge, lay on the beach in Bains Des Paquis, or attend the Plainpalais Market.
Walking is doable, but you'll also find driving to be a fairly easy way to get around. If you feel like you aren't seeing it all…consider a view from above with a paragliding experience!
While here, make sure to take a gander at Château Chillon!
It may be obvious now that Switzerland is overflowing with historic castles. Though, if you could only visit one, this would be it.
The Château Chillon, located at Lake Geneva, overlooks the stunning mountain ranges around. As the most popular historical buildings to visit in Switzerland, you'll spend plenty of time roaming around the grounds and be in awe of the beauty.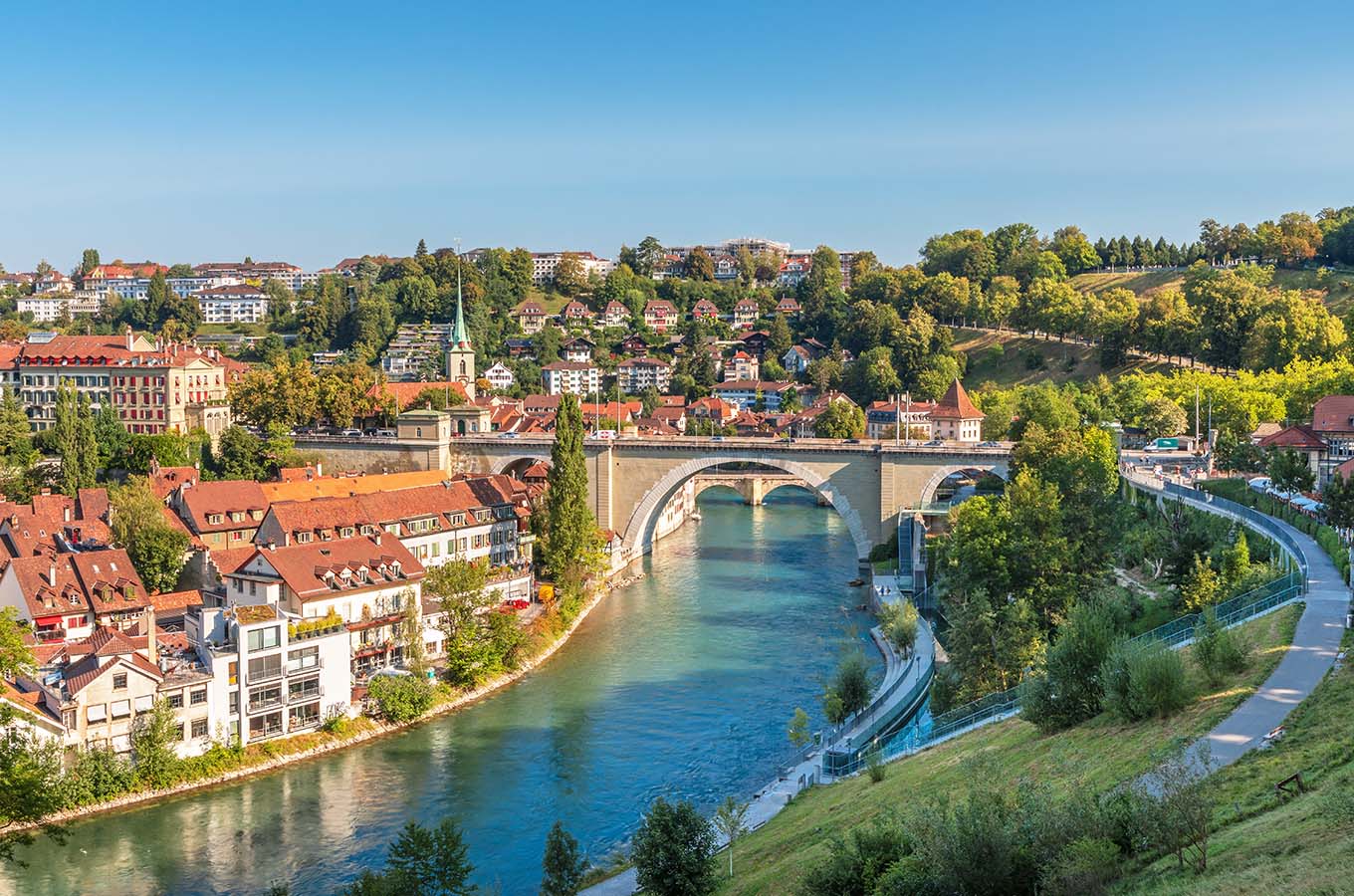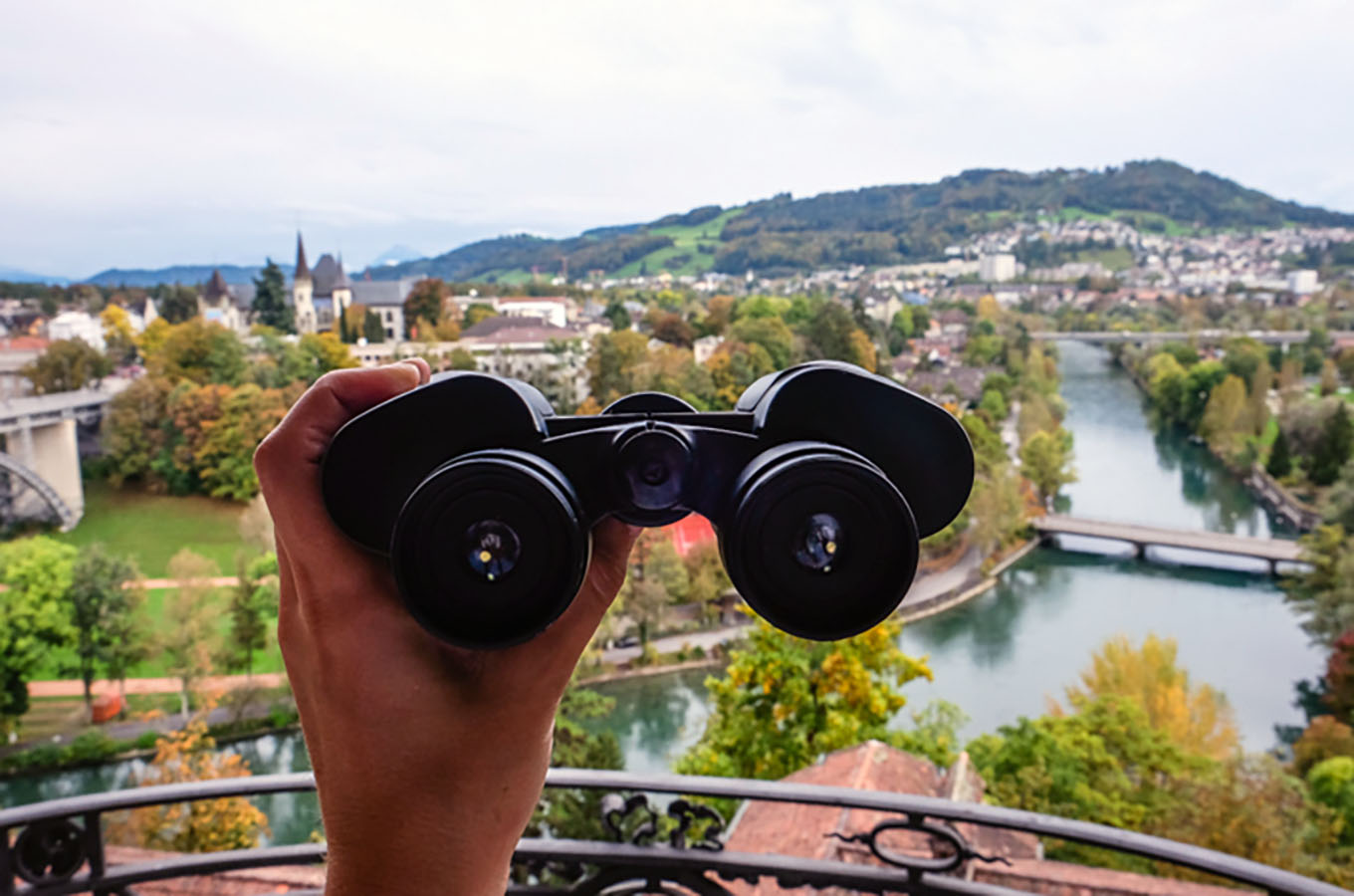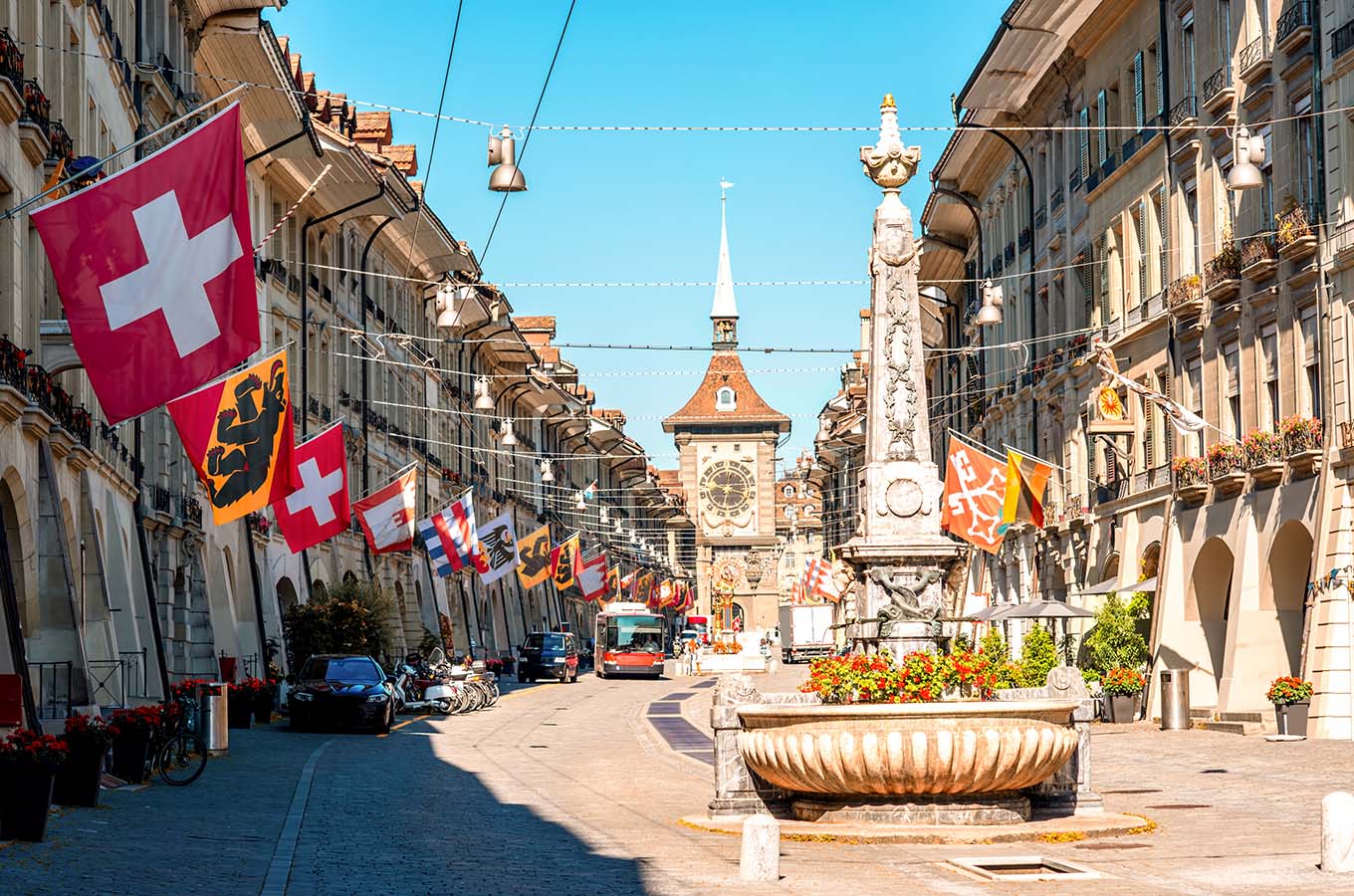 Stroll Through the Old Town In Bern
As soon as you read UNESCO Heritage Site, then you know it's a place you need to see.
On the UNESCO list since 1983, Bern's Old City has brought in visitors to walk its medieval street plan, witness the city's most recognizable symbol — the clock tower — and stroll down the charming Kramgasse street.
When eating in Bern, your options will be both local and international. You can find your local options at Lötschberg, throw down some Italian cuisine at Pizza Ristorante Thurm Molino, or try the food and long cocktail list at Kornhaus Café.

Get a Taste of Italy In Lugano
It may be quite a surprise, but Switzerland has three separate regions: the French side, the German side, and the Italian side — each one bordering the respective country, and in each region you'll find distinct differences.
Lake Lugano, located in Ticino, sits on the Swiss/Italian border. Italian speakers will get by farther in this Italian canton. Not only will you be tantalizing your taste buds with their variety of citrus, figs, and pomegranates, but you can enjoy it all while staring off to the snowcapped peaks.
Head west to Lake Maggiore and you'll be trying to figure out if you've stepped into Italy itself or head to the capital, Bellinzona, to visit the three UNESCO world heritage site castles.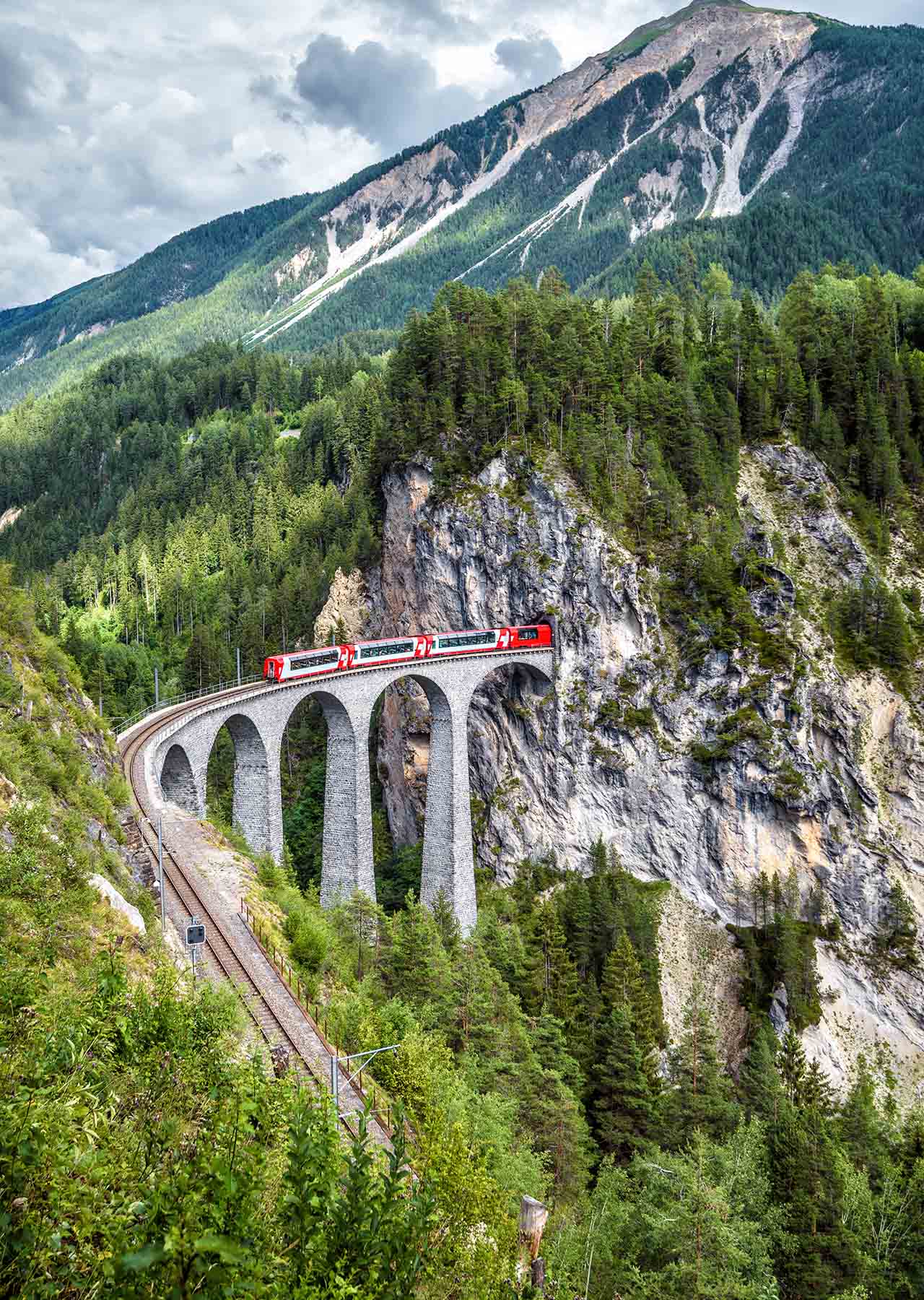 Take The Albula/Bernina Railway Line
Want to view the winter wonderland from a comfortable spot? Bernina Express's 122-kilometer-long train ride allows you to soak up all of the snow-covered Alps, glacier lakes, narrow valleys, and the Graubünden mountains.
There are even a whopping 150+ bridges on this route (yes, most of them are quite scenic!). The UNESCO World Cultural Heritage listing knows it's a sublime ride not to be missed.
Your panoramic view will include a lot, but make sure not to miss the Piz Bernina. This mountain is the highest in the Eastern Alps.
Even if you aren't visiting for the winter, the train runs all year long and you'll get to witness just as much magic in the summer as you would in the winter.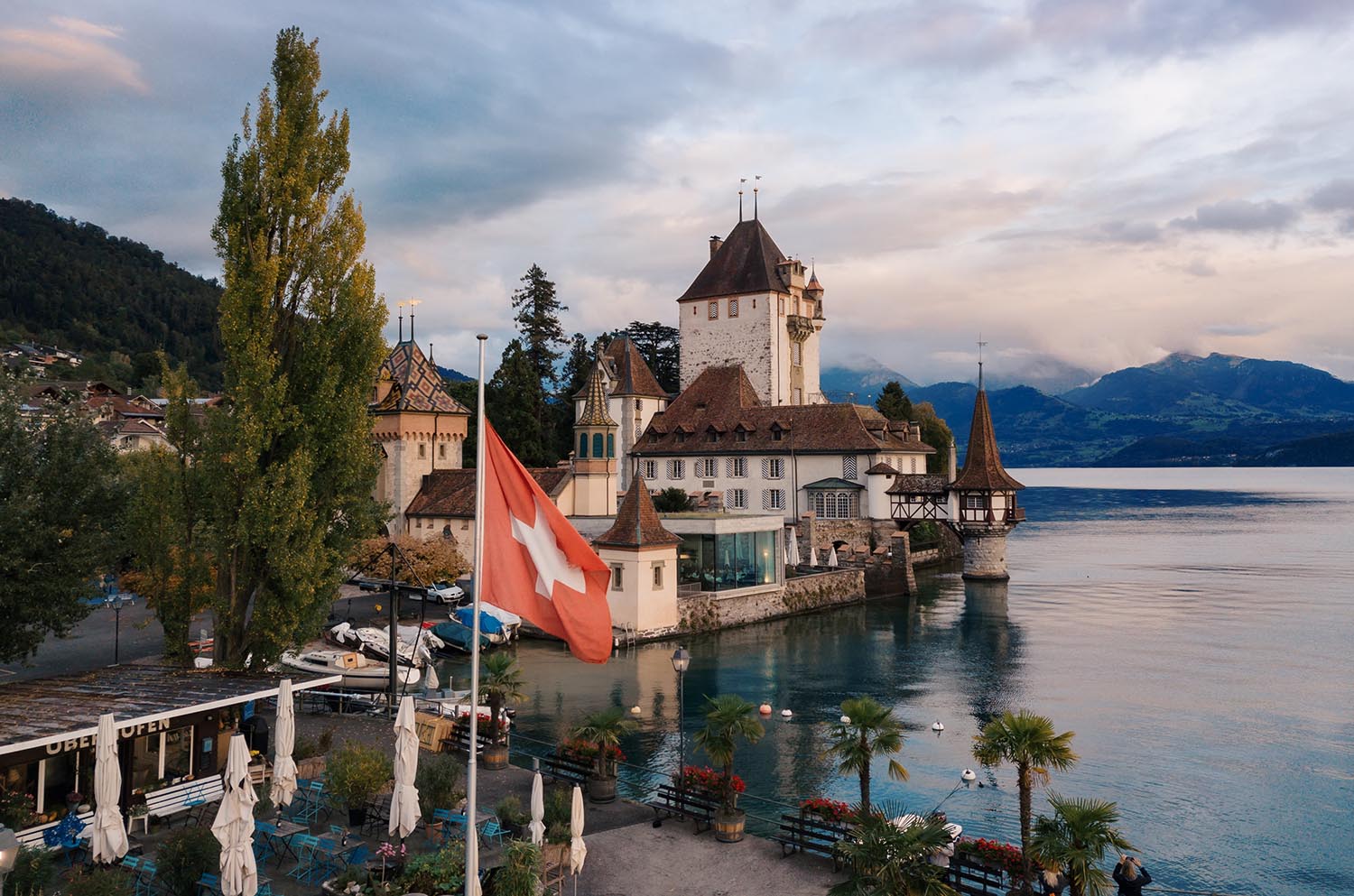 See Oberhofen Castle
If there is a castle you need to see in Switzerland; it's the Oberhofen Castle. In short, so many people have had their hands on the ownership of this 13th-century castle, that when they decided to continuously add new rooms it became a whirlwind of styles.
Think a mix of baroque, romantic, and exotic Prussian styles…it's certainly something!
The castle also includes a library, smoking room, as well as a museum that showcases the feudal societies that called it home between the 16th and 19th centuries.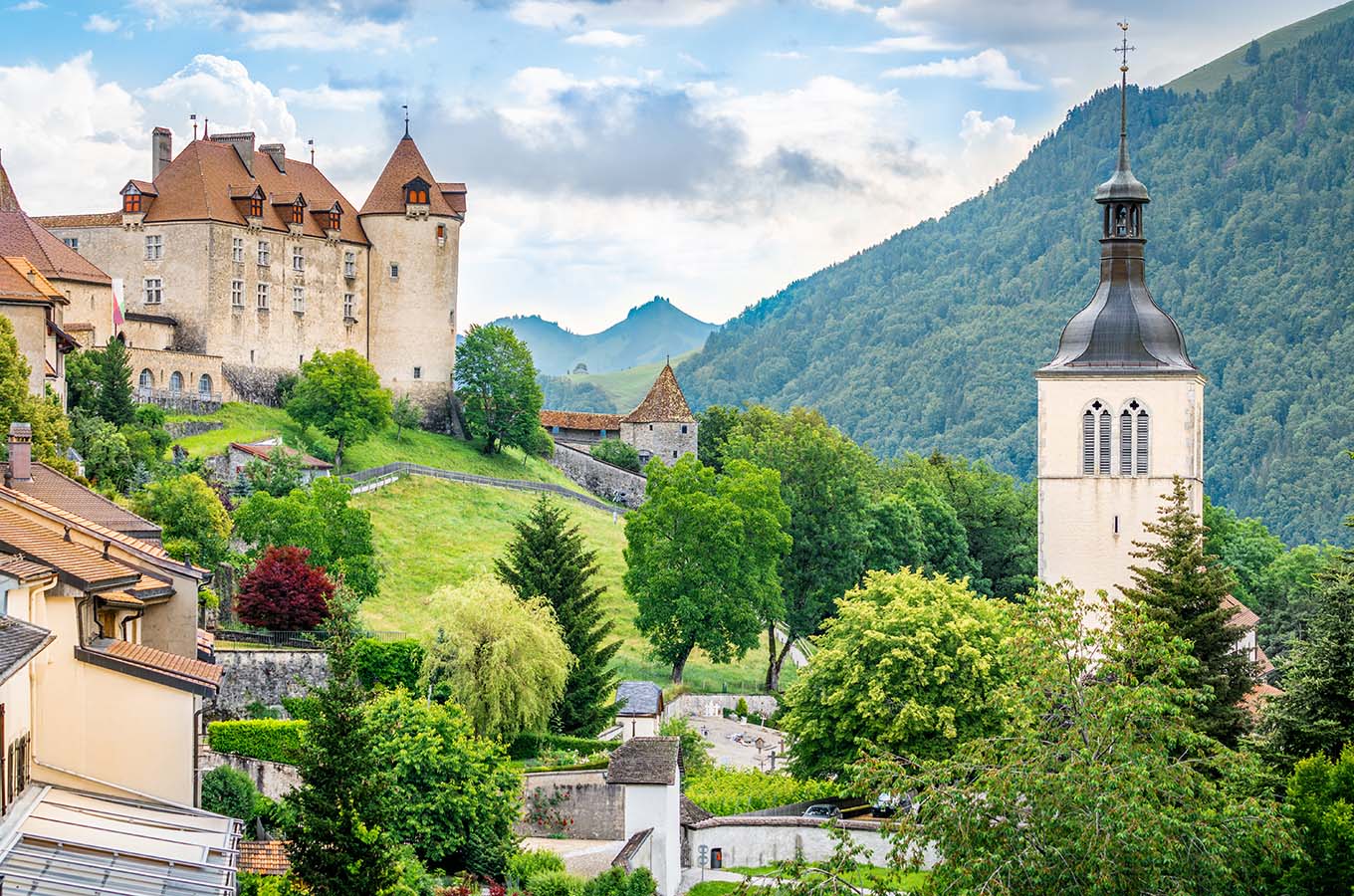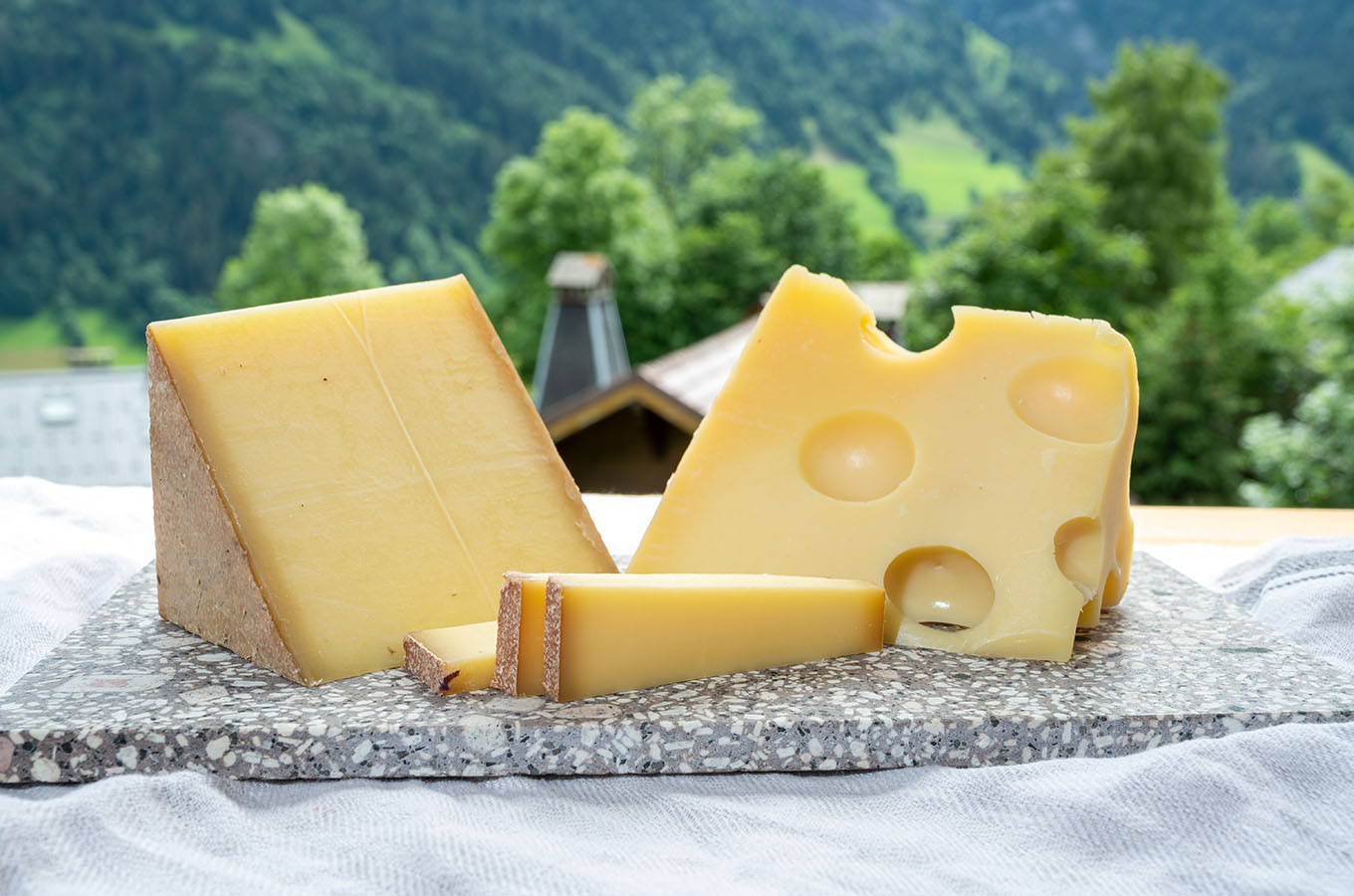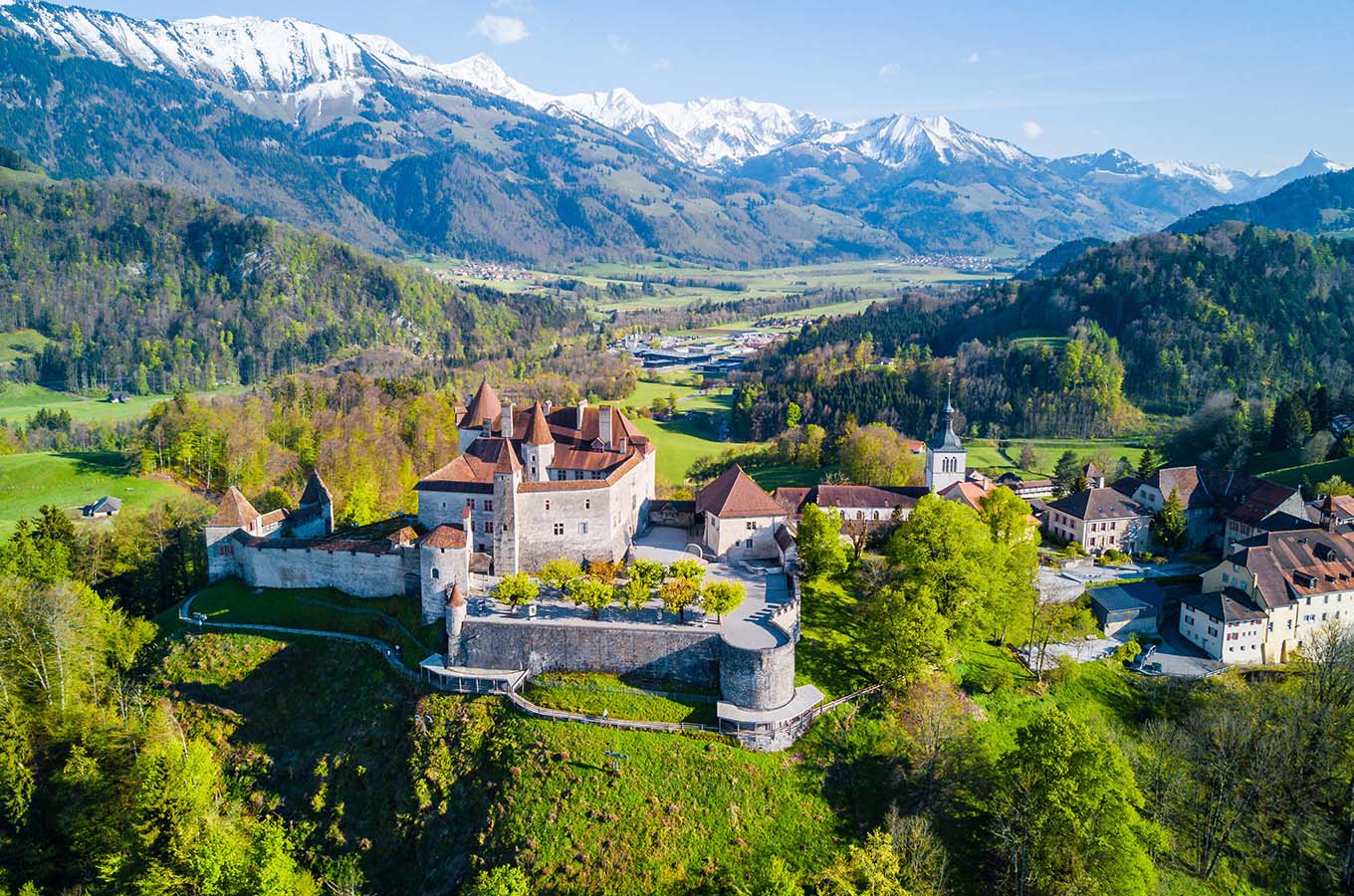 Sample Cheese in Gruyeres
Ah, yes, back to the cheese beloved by Switzerland.
A cheesy name that may be familiar to you, Gruyere is a common cheese often used for Switzerland's famous fondues and other melty dishes.
It is also the reason why many people visit the famous town to tour its cheese factory.
While you can also visit its 13th-century castle and Saint-Germain Castle, small arts regional museum, and the Tibet Museum which is also home to a small church, the cheese is where it's at.
(Isn't it always?)
However, if you're not into cheese but would still like to visit the 2000 resident town, you can also visit the Maison Cailler Chocolate factory, or hike the Gorges de la Jogne and Mont Moleson.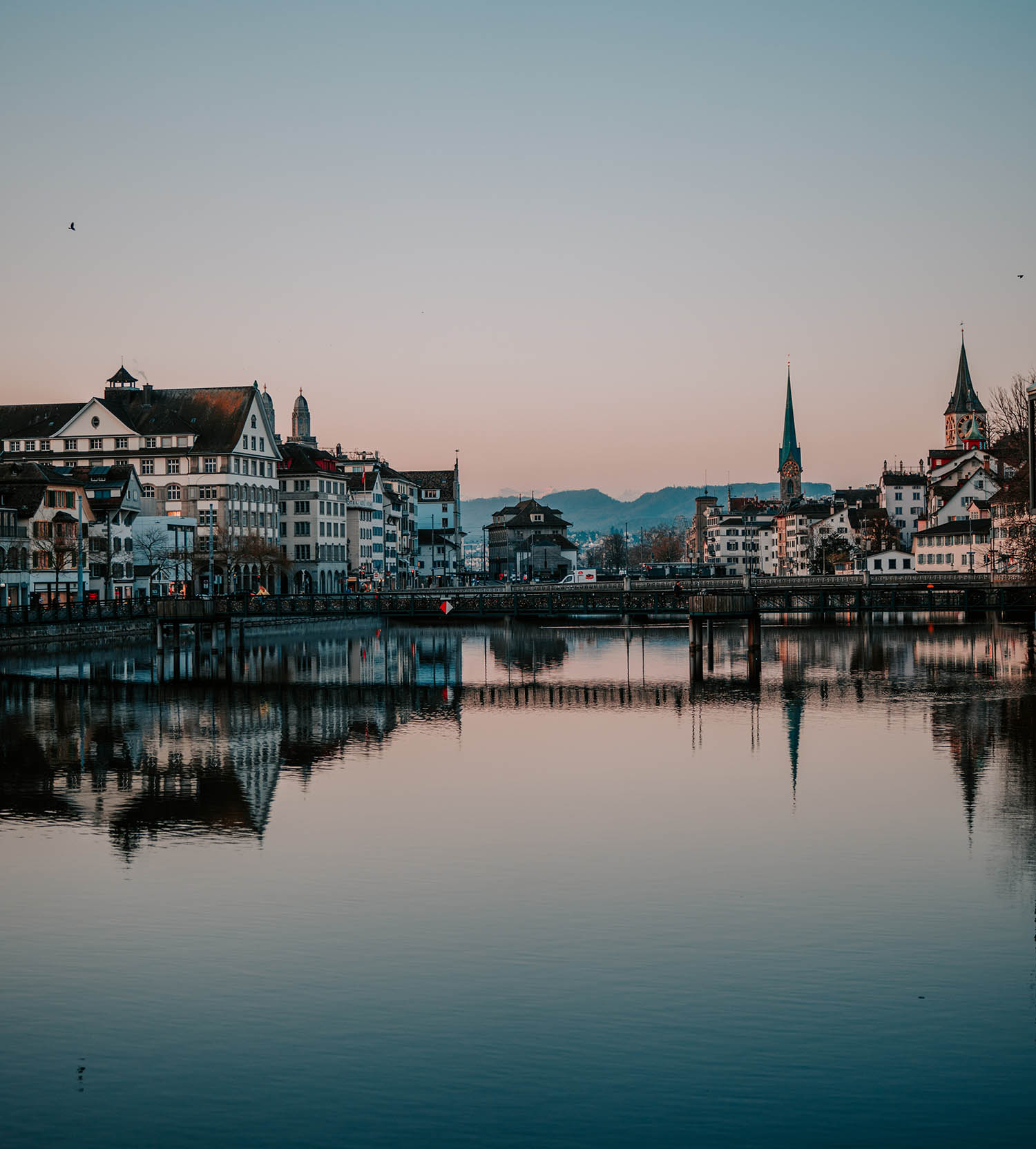 Zurich, Switzerland
Experience Zurich
Zurich is one of the best places to visit in Switzerland and makes most lists for good reason!
The city has a lot to offer — you can visit the fabulous restaurants, enjoy an artsy day at the museum, stroll the old town and just see as much of the city as you can. The best part, it's perfect to walk!
Walking tours are available, or you can venture out on your own. If you do, you can start your walk-through Old Town, and visit the mile-long Bahnhofstrasse shopping street. Then pick from the 50 museums and 100 art galleries to visit: the top picks being the Kunsthaus Zurich or the Rietberg Museum.
The Zurich Zoo is great for families, and you can get a view of the city and countryside on the train ride to Uetliberg Mountain.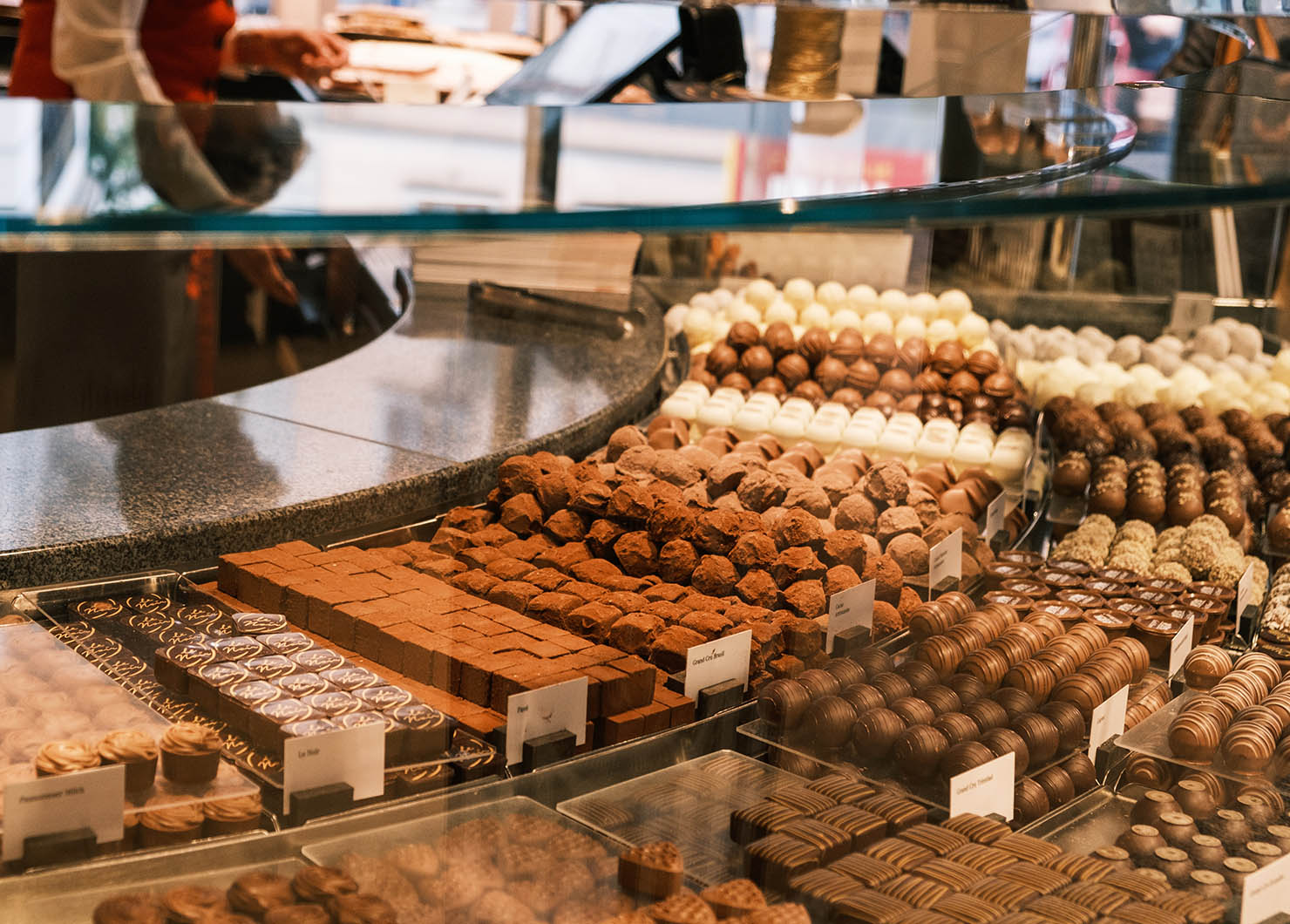 Swiss Chocolate
While Swiss Chocolate will be all around you, the best way to really get in tune with these chocolate treats is to take a tour. The Läderach Chocolate Experience offers you the opportunity to make your own chocolate while tasting delicious samples along the way.
Then Broc's Maison Cailler Chocolate Factory provides you with a rundown of the history while also getting all the samples you need (I'm all about the samples!).
If you aren't able to visit either place during your Swiss holiday, no worries — you will find plenty of delicacies in the local cafés around. Just be sure to at least try the Coupe Danemark and the Belle Helene.

As I mentioned earlier, while Switzerland is home to some great skiing, there is plenty to do otherwise!
No matter what time of the year you visit, Switzerland is home to so many beautiful destinations, incredibly delicious food, and lovely local people.