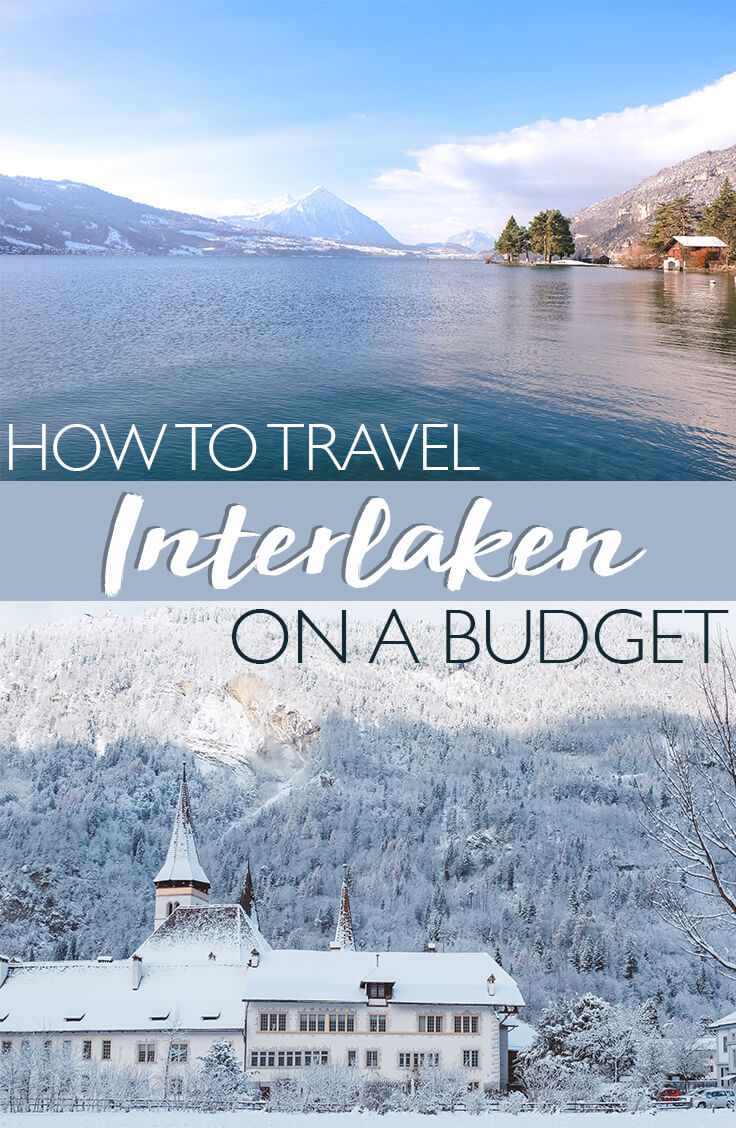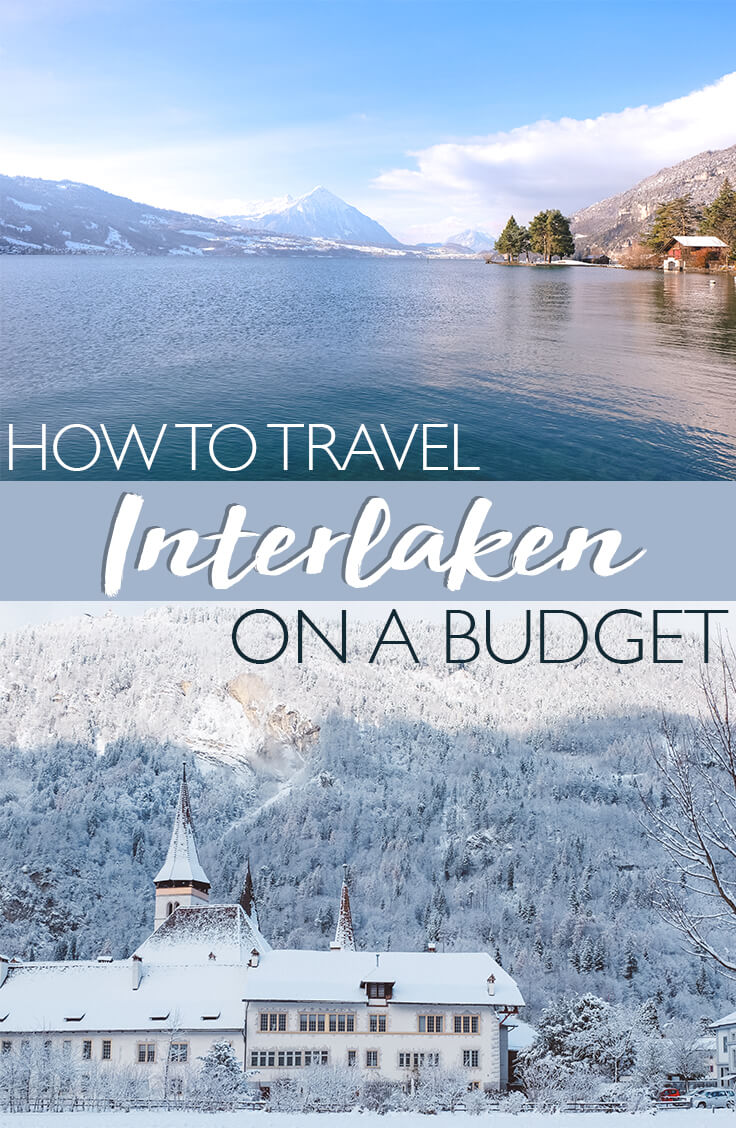 This post was contributed by Sivan, our student travel expert!
A picture-perfect destination nestled between emerald-colored lakes and snowcapped mountains, Interlaken has long been admired as a dream getaway.
In the heart of Switzerland, Interlaken is surrounded by the dramatic Eiger, Mönch and Jungfrau Mountains. Many vacationers flock to this charming Swiss resort town because of its ample number of skiing and hiking areas.
While many shy away from visiting Switzerland due to its high cost of living, Interlaken can be an affordable destination. Here's how to travel Interlaken on a budget.


Getting to Interlaken
The good news is that it's fairly cheap to travel around the European Union. Once you're on the continent, there are quite a number of travel options to choose from.
Budget Airlines: When gearing up for a Euro-trip, use GoEuro to help you book flights, trains and buses to get you around the continent. This powerful website is a one-stop hub that will help you find the most cost-effective way to get around.
Rail Passes: If you know that you want to travel by train, I suggest looking into pass options. Eurail has especially great deals for students.
For all of my fellow ski bunnies, be sure to check out the Swiss Alps Pass!
Bus2Alps: Another resource to bookmark for those in school, these guys offer rock-bottom prices for all-inclusive adventures all over Europe, including Interlaken.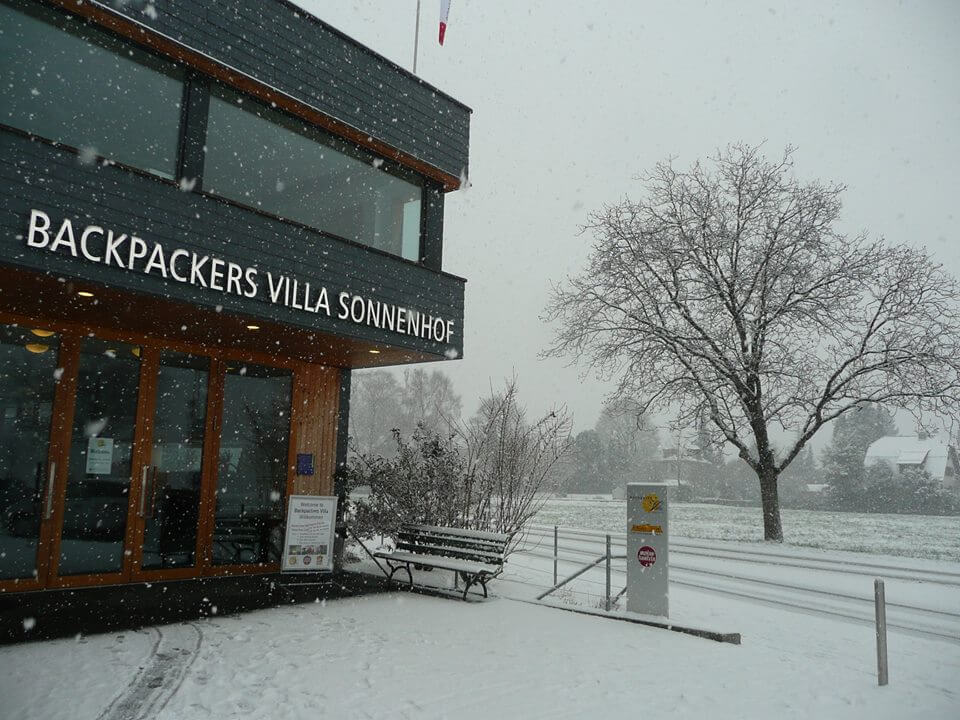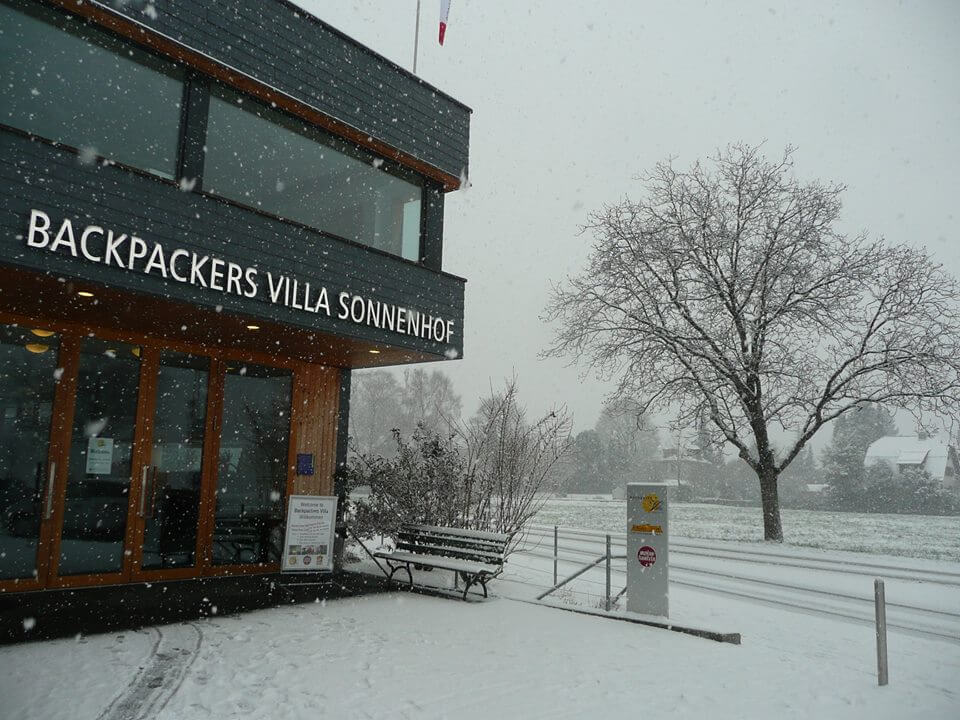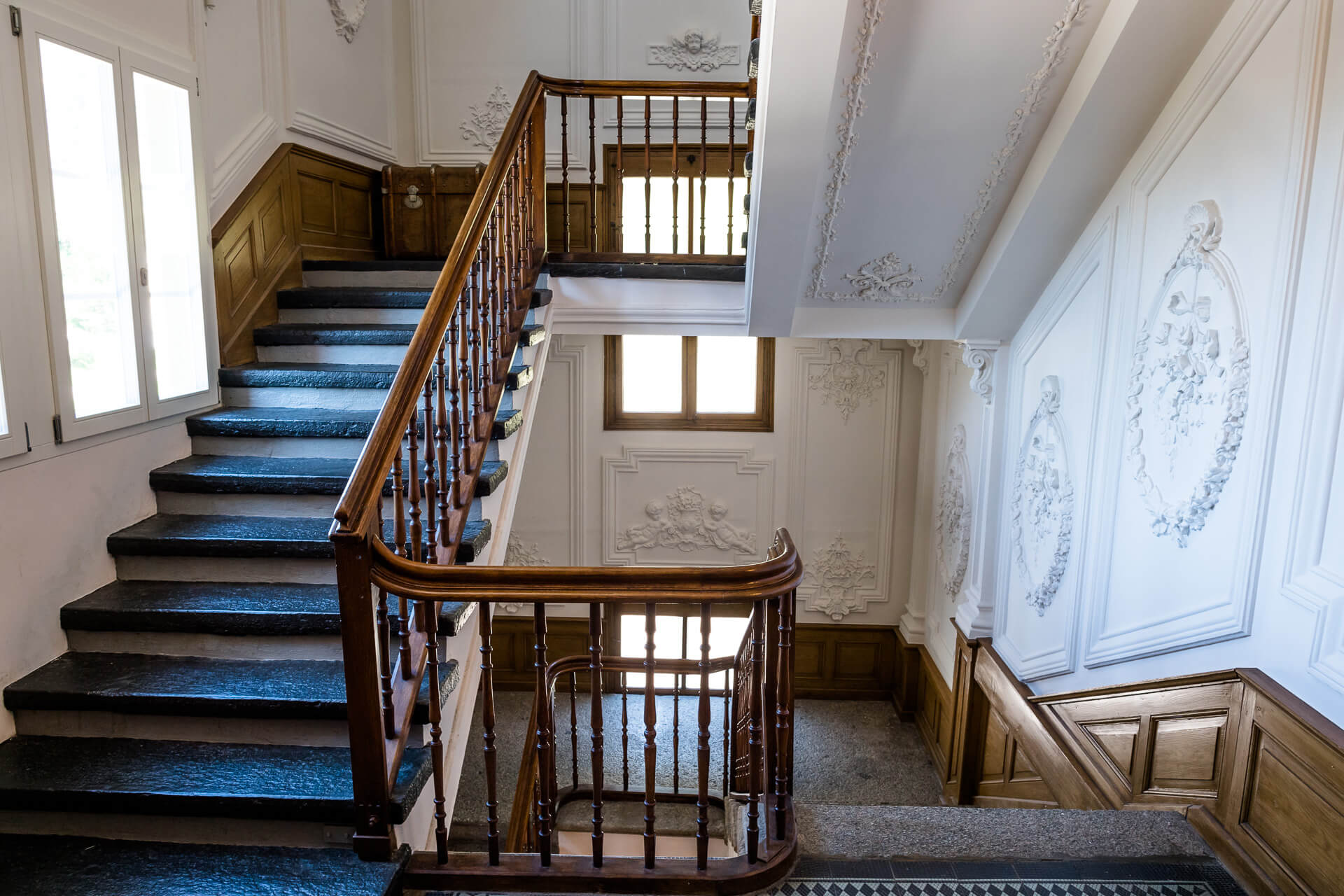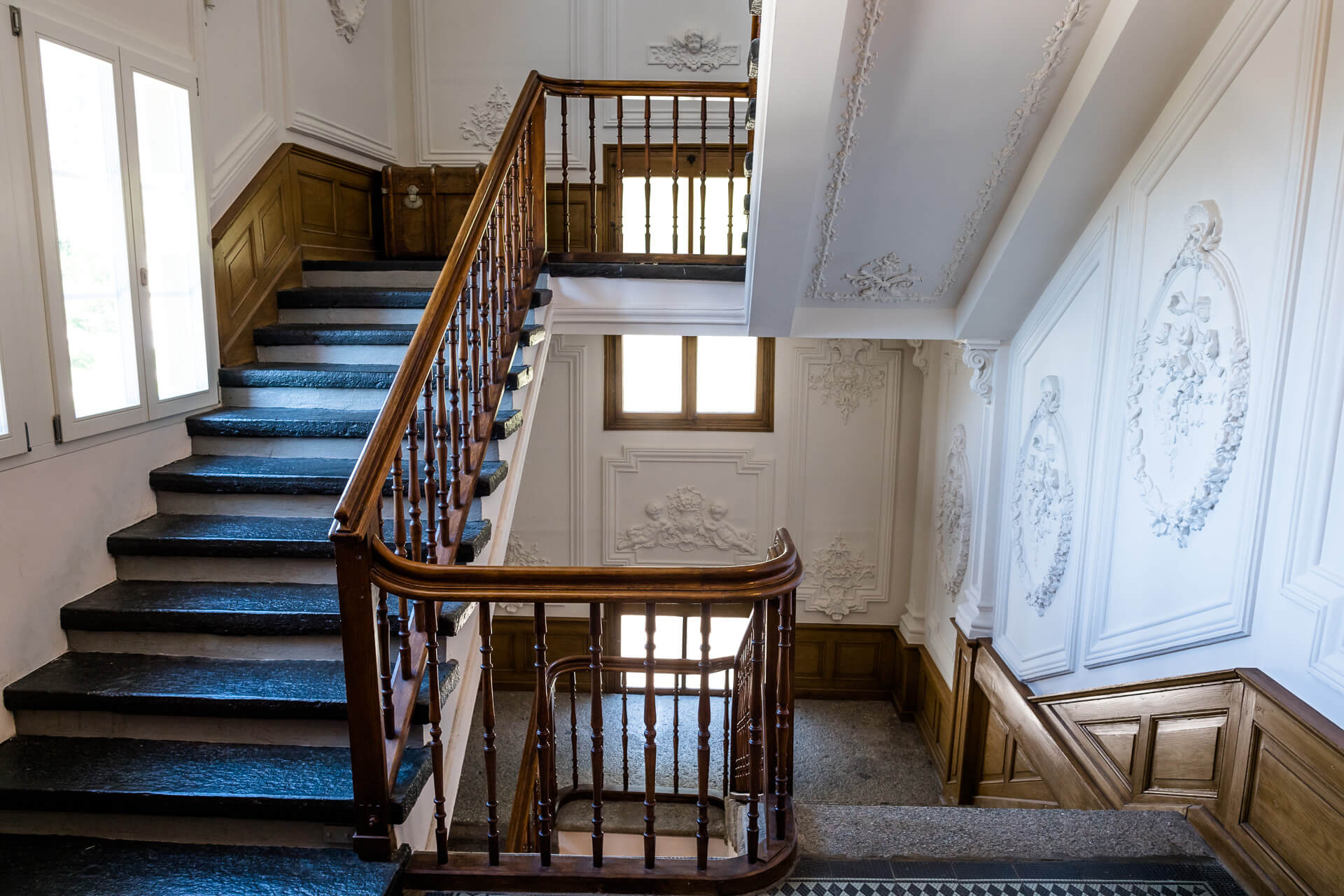 Where to Stay in Interlaken
Looking for accommodation that's easy on your wallet? Start with Hostelworld. Operating in more than 170 countries around the globe, this is the definitive resource for all things budget travel.
Here are some of the best spots that I've stumbled upon:
Backpackers Villa: Centrally located between the town and the stunning mountains, this is the perfect cozy accomodation for your budget trip to Interlaken. The luxurious atmosphere and countless amenities make this hostel stand out above the rest.
Backpackers offers free wifi, a breakfast buffet, free coffee, tea and hot chocolate all day long and a large kitchen with everything you need. The front desk staff can also help you book trips and activities during your stay in Interlaken.
Balmers Hostel: A one-of-a-kind Swiss chalet hostel, Balmers Hostel offers some serious bang for your buck. The hostel plans daily events that'll connect you with other travelers.
Free breakfast, wifi, hot tub and hammock access are all included as part of your stay at Balmers.
Youthhostel Interlaken: Otherwise known as the Jugendherberge Interlaken, this hostel is located right at the Interlaken Ost station. It'll meet all of your expectations for a fun and comfy stay.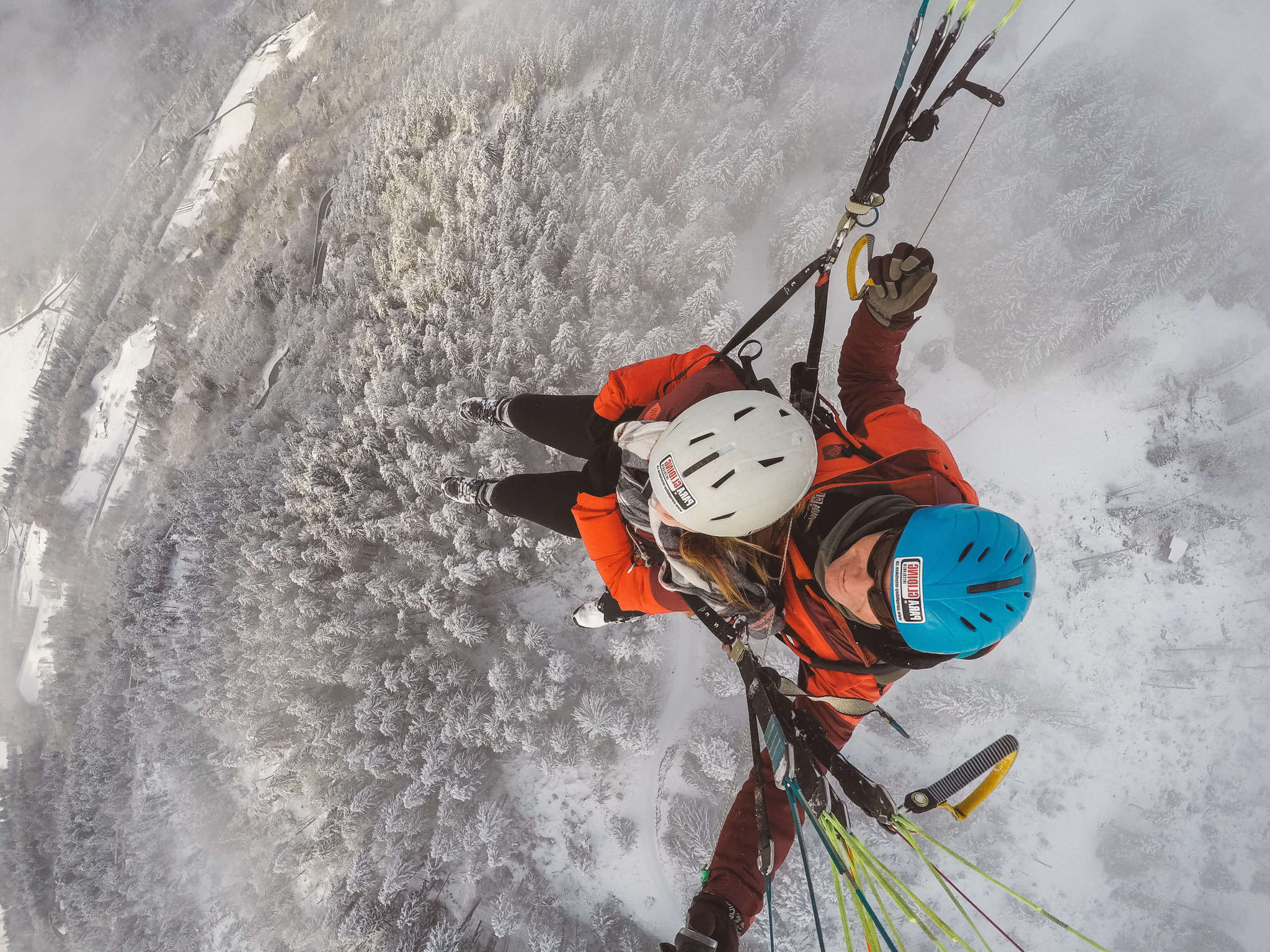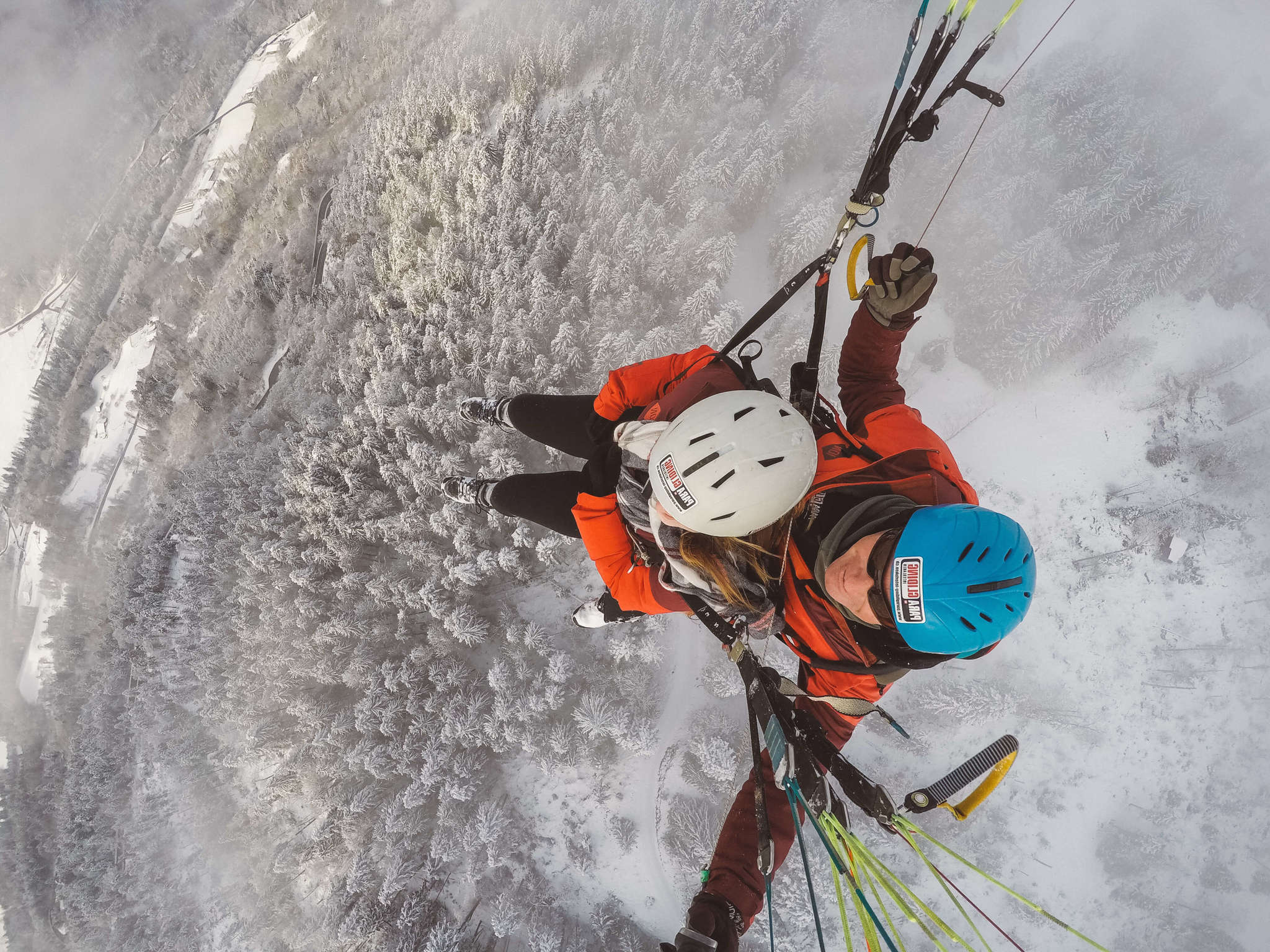 What to Do in Interlaken
It is all about enjoying the great outdoors in Interlaken, so bundle up for a scenic adventure! Check out these options for low-cost ways to do your favorite activities.
Outdoor Interlaken: When it comes to planning activities, Outdoor Interlaken makes it all possible. They've got great options like night sledding, intro-to-snowboarding classes, paragliding and so much more.
Free Walking Tour: The best way to learn about any new place is straight from the lips of locals! I love these free walking tours because they're so informative.
To get insider tips on how to best navigate the area, a locals-led tour is your best bet.
Rent Gear Strategically: It's no secret that skiing and snowboarding gear isn't cheap, so plan ahead to make sure you aren't paying to have your gear sit around.
Stay Local: Interlaken is a very walkable area, so stay local to take advantage of strolls around the town, lakes and mountains. It'll also minimize transportation costs — a win-win situation!
Helpful Tip: Taxis in Interlaken hike up their prices and can end up being very expensive even for short rides. Take advantage of the cheap buses and shuttles that run through the city all day long.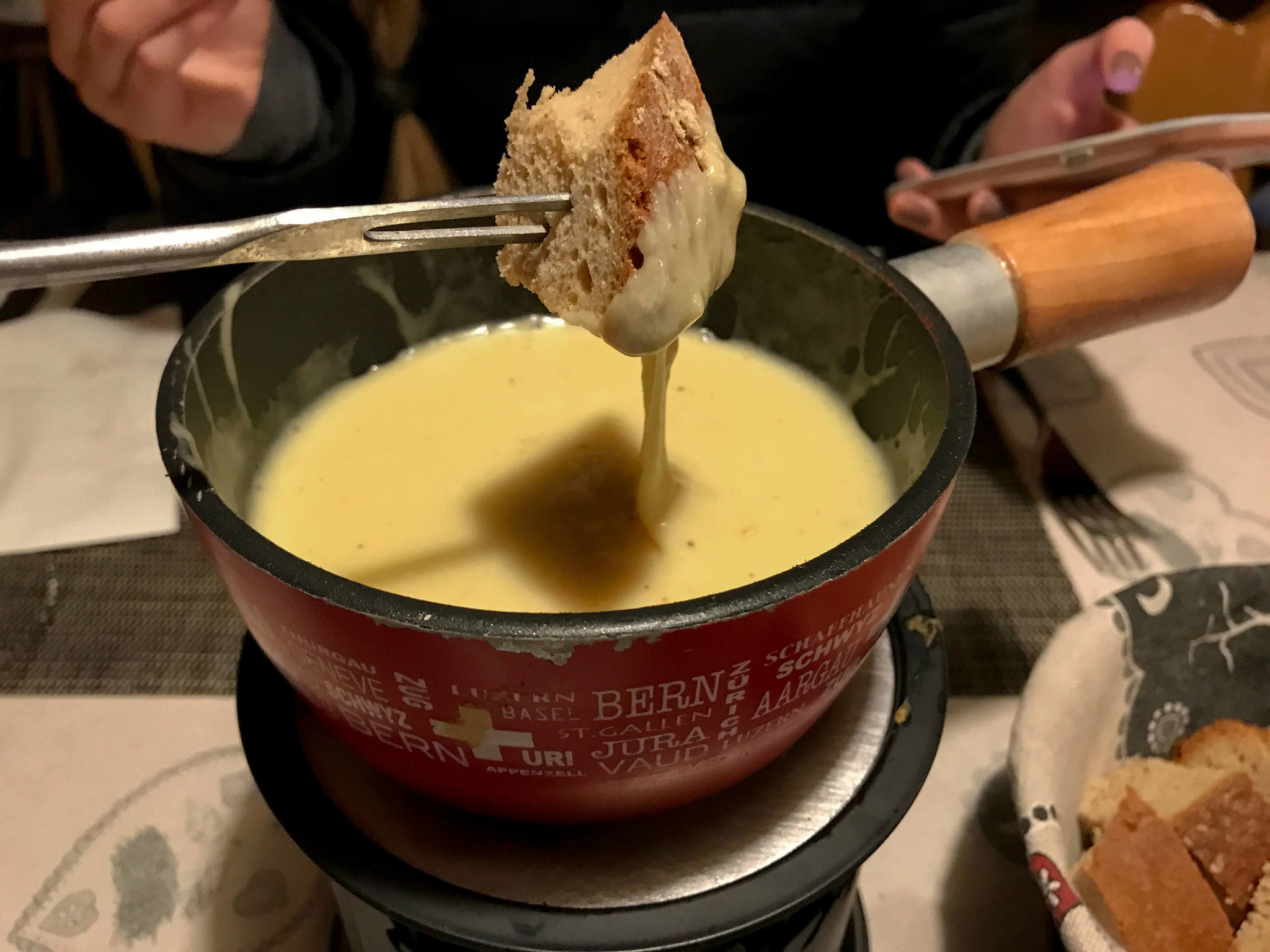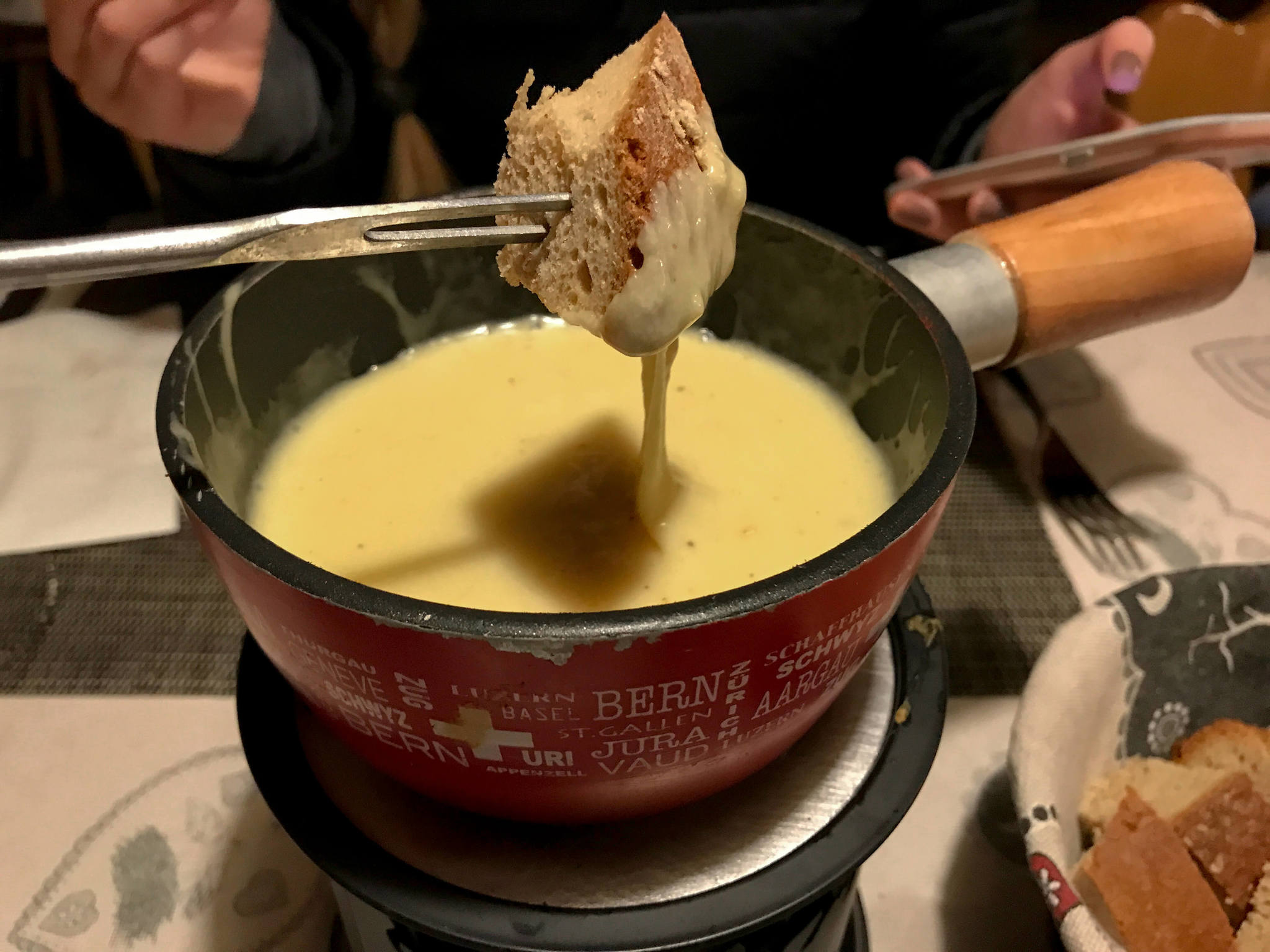 What to Eat in Interlaken
When it comes to food, Switzerland is no stranger to indulgent dishes. The country has some decadent meals like fondue, rösti (fried potato patties) and saffron risotto among their common fare.
I highly recommend trying a taste of everything when there. Here's how to do it without maxing out your credit card.
Use The Kitchen: Most hostels conveniently have fully equipped kitchens with pots, pans and everything else your chef heart desires. So, get your cooking hat on and get in there!
It's seriously one of the most straightforward ways to save cash. You can still try classic Swiss dishes, but perhaps with your own twist since you'll be whipping up the meals yourself.
If you're a social butterfly, you can use cooking in the communal kitchen as an opportunity to meet new friends from around the globe!
Be sure to buy some coffee from a convenience store, too. It is pricey in cafés, so get a head start by getting your coffee fix the affordable way.
Pack Snacks: You can save a ton of cash by throwing a few bottles of waters and snacks into your bag. Look for healthy snacks at the grocery store to tide you over, so that you don't get peckish around town.
Check The Hotels: Prices at restaurants around Switzerland can be eye-wateringly high, so make sure that you get your francs worth when you go out. Typically, the best restaurants are in hotels.
At least once during your trip, book a reservation in advance and treat yourself to something incredible.
Switzerland is known for incredible fondue, which is a dish to be shared among new and old friends alike. It's so good that many locals will have fondue (and fondue only) for their entire meal, so go out for some and split with others to make the meal cost next to nothing.

A big thank you to Backpackers Villa for hosting me during my time in Interlaken. All opinions and thoughts expressed here are entirely my own.