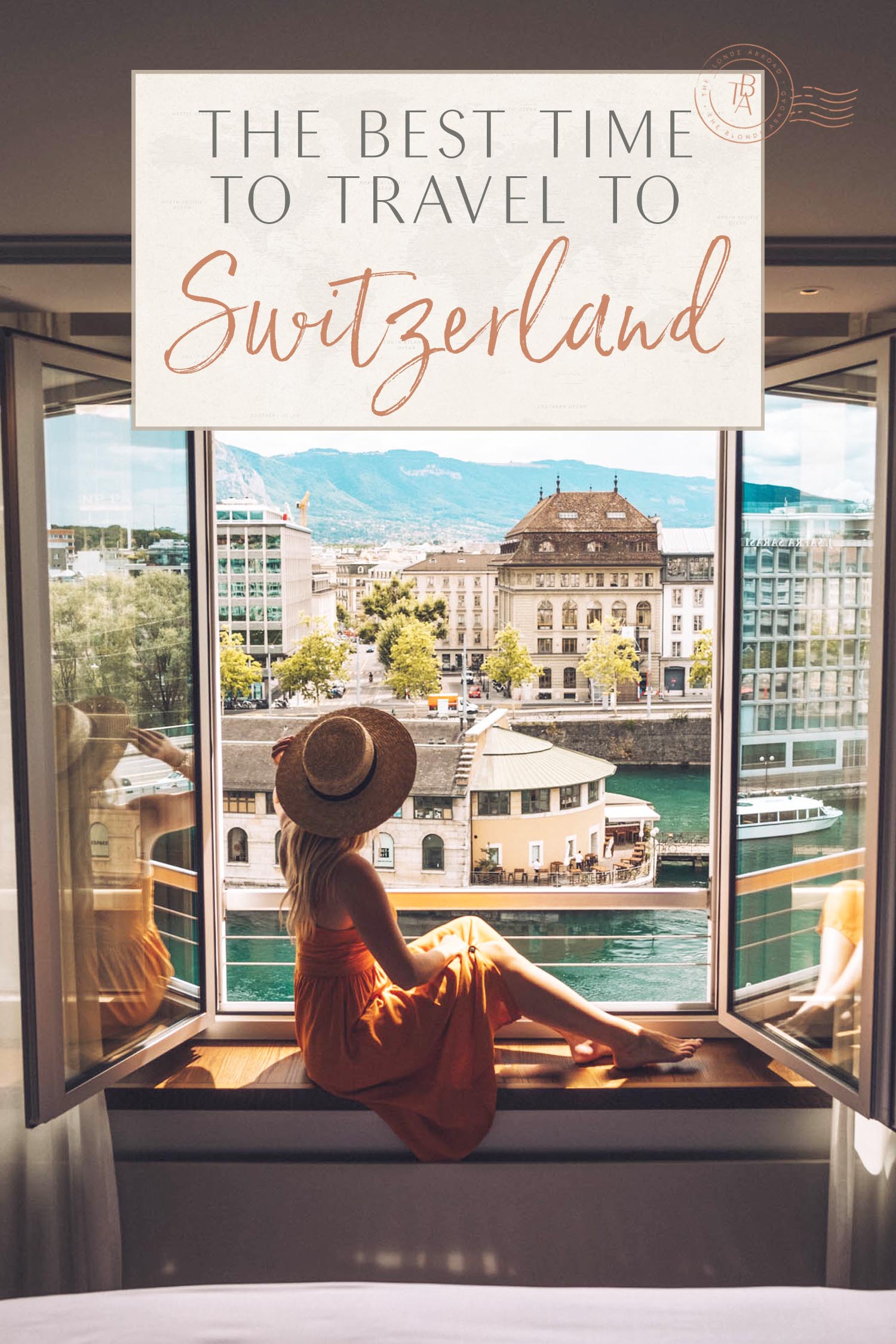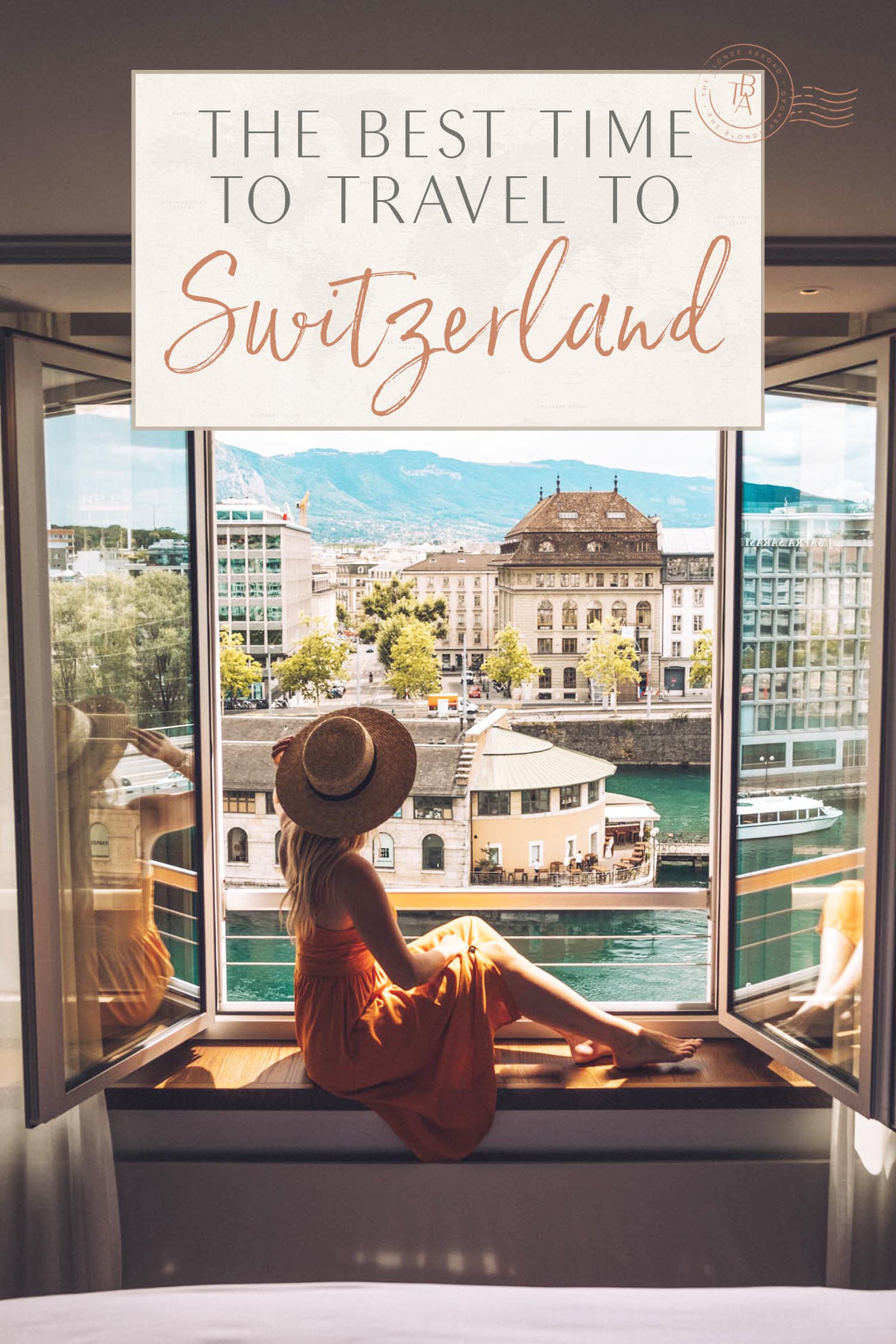 Switzerland has quickly become a popular year-round travel destination, despite the cold winters! With so many different activities to choose from and serious seasonality, you may find yourself wanting to visit Switzerland every month of the year!
Visits in the spring and summer bring chances to attend large festivals, hike the once snow-capped peaks, or paraglide into a lovely pasture. While a visit during the winter means never-ending snow sports and endless cups of famous Swiss hot chocolate…yum!
Determining the best time to visit Switzerland all depends on the activities that you're wanting to partake in! If you're not quite sure what you're wanting to do or when would be best for you to venture to the land of chocolate and cheese, follow this guide to help you decide!
Here are the best times to travel to Switzerland!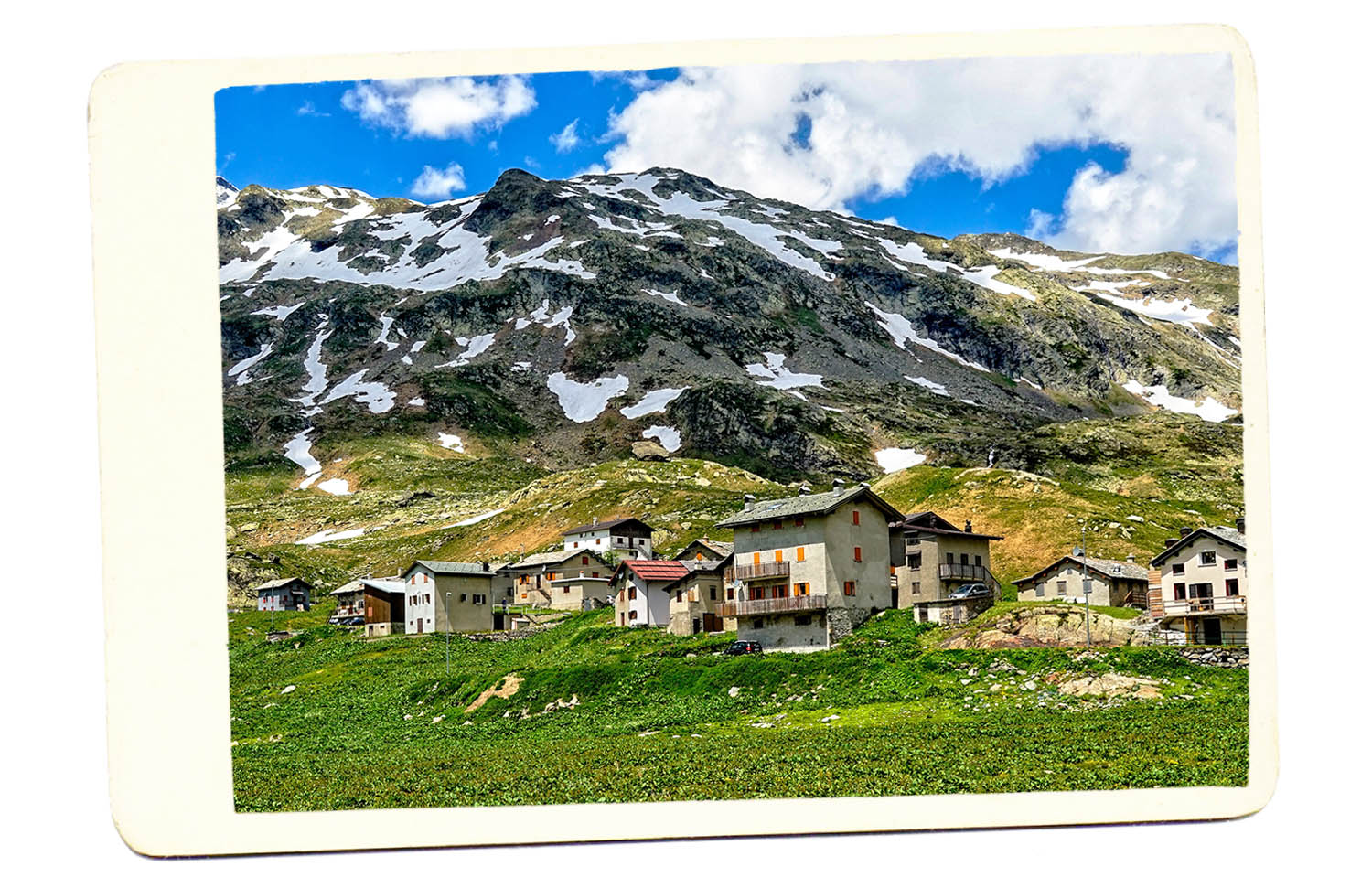 April to June
April to June is one of the best times to visit Switzerland for multiple reasons: most of the winter snow has melted, the ski slope crowds have left, and the summer crowds have yet to arrive. This typically means cheaper accommodation and airfare!
These months are best for avid hikers who want to see Switzerland covered in wildflowers, especially at Lake Lugano and Ronco Sopra Ascona.
Come May, it's also a wonderful time to try Swiss wine at one of the many local wineries who open their doors for locals and tourists alike. This practice is called "caves ouvertes" or open caves. In May there is also the famous art festival, Artisti di Strada, in Ascona. If you're looking for more fun, head to Geneva in June for the Fête de la Musique.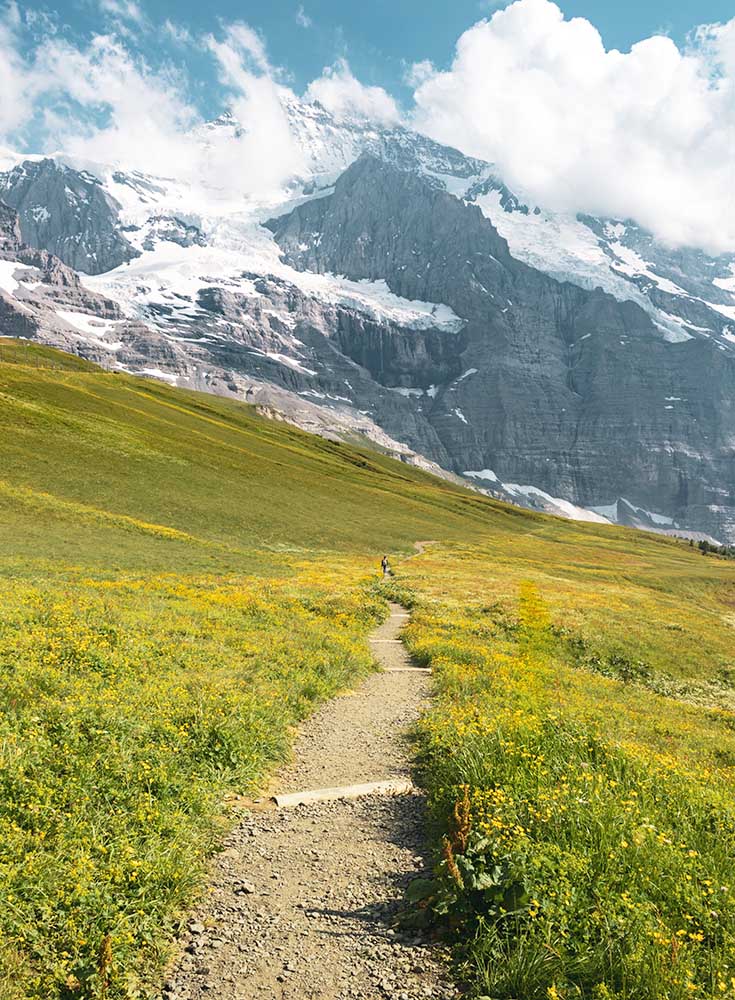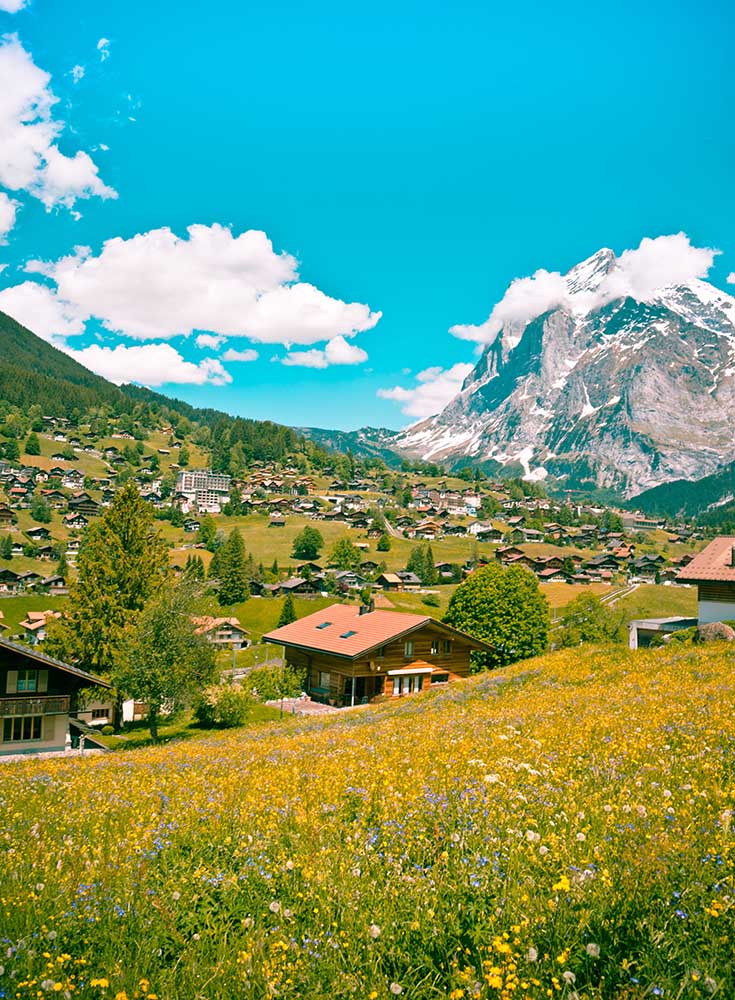 July to August
Summer in Switzerland is by far the country's busiest season and the minute you arrive, you will understand why!
The weather is sunny and ideal and the flowers are out in full force. Because conditions are so perfect and tourists flock overseas, prices can go up to 50% higher in the mountains. Don't let this deter you—book in advance and you'll likely snag a great deal.
Summer also means the festival season for Switzerland! Switzerland's biggest open-air music festival, Paleo in Nyon, and the world-famous Montreux Jazz Festival both take place in July. In August, Zurich is taken over by the Street Parade—a giant techno party. Sounds like fun, doesn't it?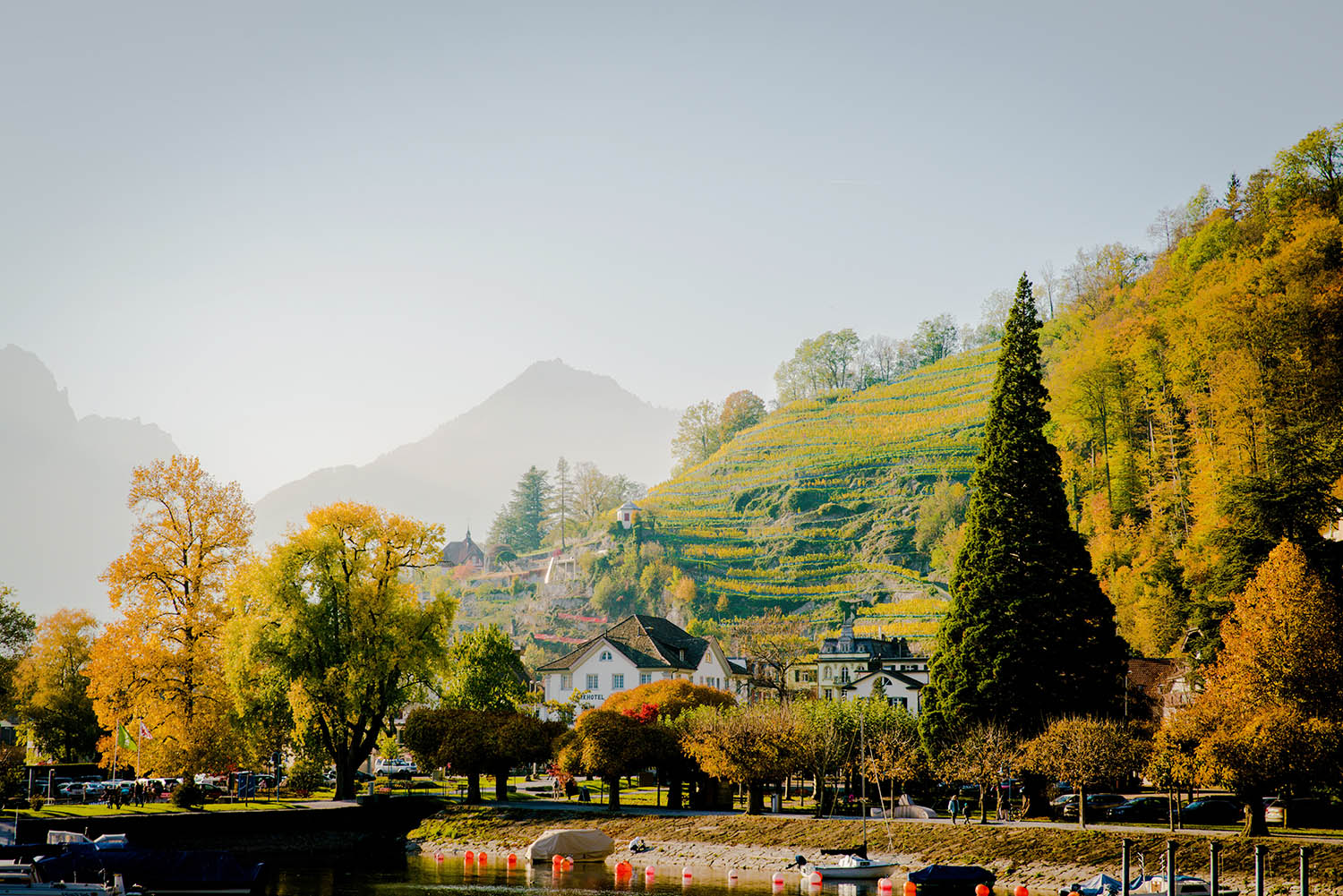 Weesen, Switzerland
September to October
There's something magical about Switzerland in the fall. Vibrant fall colors take over the mountain slopes and the temperatures get mildly chilly, though still warm during the day. All of the summer crowds have gone back to school and work, making it more affordable once again.
Some of the highlights include visiting Interlaken to see the beautiful Jungfrau, taste wine (the grapes are harvested in the fall making for a delicious bottle), hiking the mountain trails, sampling fondue in Gruyeres and paragliding in Lake Thun and Lake Brienz.

November to March
Winter in Switzerland is both high and low season. Quite the contradiction, right?
Many of the resorts outside of the ski towns close down while the ski slopes are wide open and full of tourists riding the fresh powder. This is especially true around the holiday season when Christmas markets open up. Some of the most popular markets to head to are located in Montreux and Basel!
Surprisingly, come January, temperatures drop more which brings more snowfall.
This means it's high season for skiers…but don't fret if that's not your thing! Spots like Ticino (near the Italian border), get little, if any, snow. You can also stick around to enjoy the International Balloon Festival in Chateau-d'Oex in January or enjoy the three day Fasnacht festival that takes place at the end of February and early March.
Can you imagine staying cozy in a cabin like this?
Read More

Overall
Switzerland is such a magical destination—no matter the time of year! Although it has four distinct seasons, the weather varies depending on the region and even during the coldest days, there's something to do.
Whether you're a big snow sports fan and want to spend your vacation shredding the slopes or you want to take your time sipping on Swiss wine and snacking on cheese and chocolate—there's no right or wrong time to visit!
Have you been to Switzerland before? What time of year did you go and what were your favorite activities? Let me know in the comments below!