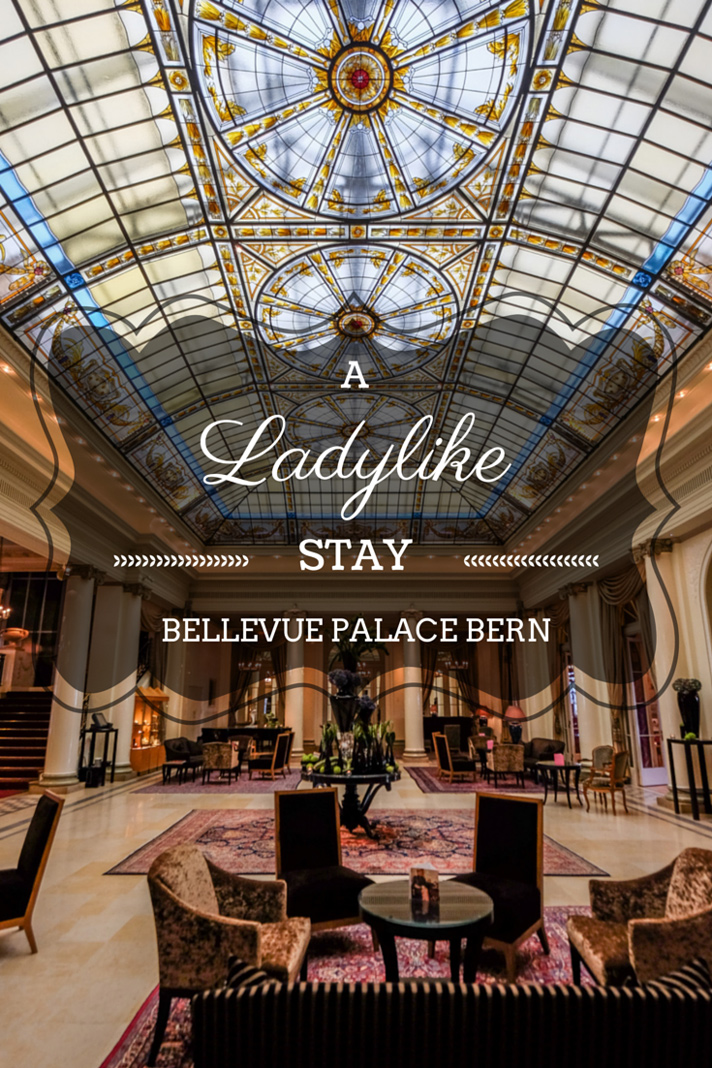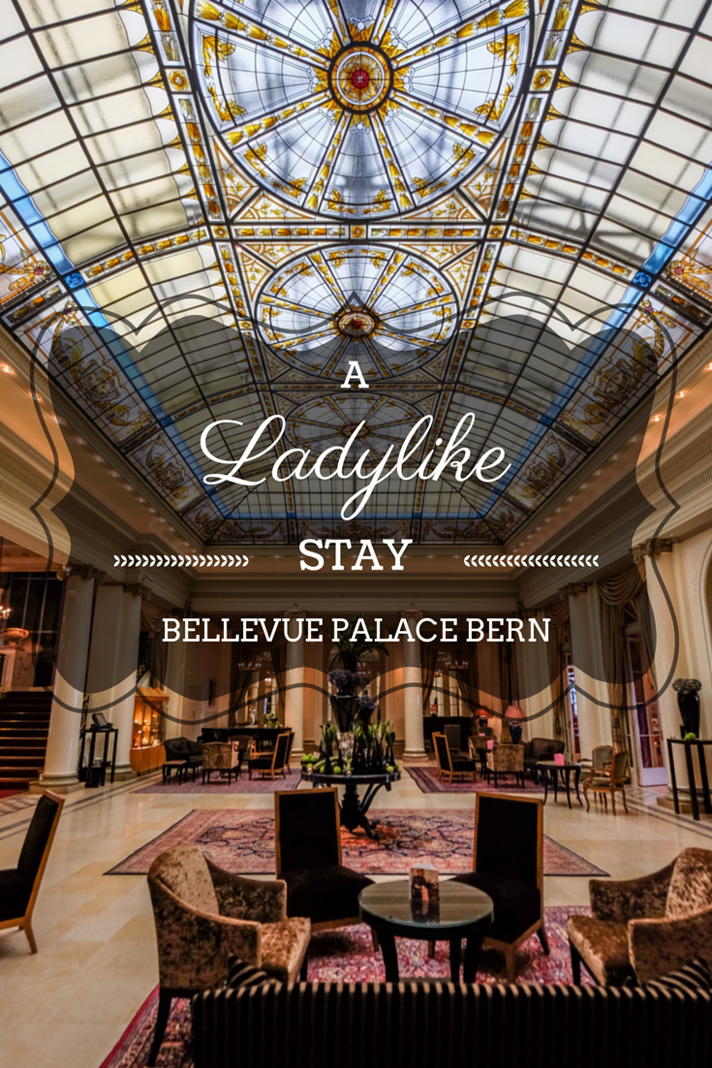 I firmly believe every woman needs to treat herself to a luxurious stay at a beautiful hotel somewhere special. Whether you go with a partner for some romance, with your best friend for a girlfriend getaway, or go solo to indulge in some "me time," a stay at a luxury hotel can be a travel experience in itself.
While traveling through Switzerland, I planned to take a train from Lucerne to Bern for an appointment with the US Embassy to get more pages added to my passport. To be honest, I had no idea what to expect in Bern and didn't even realize it was the capital city of Switzerland.
I was browsing hotels online when I came across the Bellevue Palace Bern. It was a gorgeous and historic hotel in the heart of Bern. But what particularly stood out to me was an entire section of their website dedicated to their female guests.

Special Offerings for Female Guests
Facial cleansing wipes, make-up, toiletries, hair spray, curling tongs, hair straighteners, silk stockings & tights, all available from the Concierge
Yoga mats for hire from the Concierge
Low-fat dishes from the BELLEViE line, and gluten-free, lactose-free or low-salt dishes on request
Concierge collection service in the evening
Selection of women's magazines in your room on request
Special offer from the Bellevue Bar: the Bellevue Lady Burger with only 125 g of meat

Upon arriving, I was completely awestruck by the grandeur and beauty of the hotel. A stained glass ceiling flooded the foyer with natural light and the smell of fresh cut flowers tickled my nose.
There was character and classic elegance in every detail.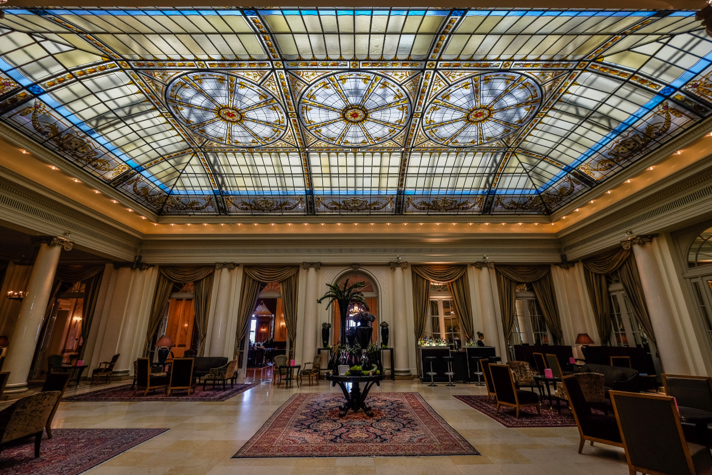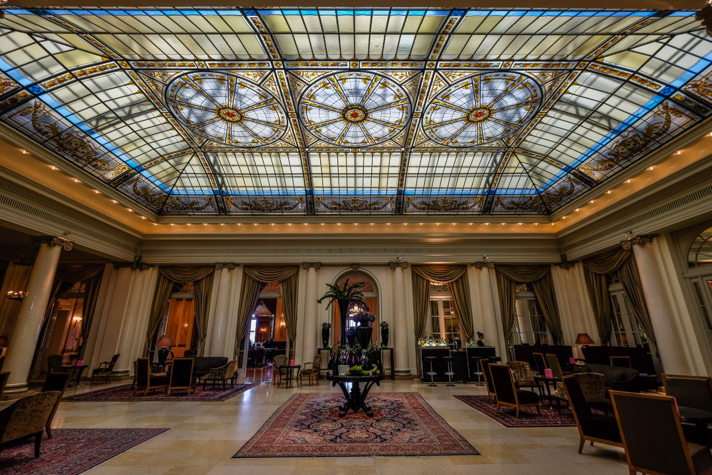 I was greeted with a 5-star smile and escorted to my room. Upon entering, I nearly shed a single tear of happiness. A selection of women's magazines were spread out on my desk, including the latest issue of VOGUE!
Across the room, a double-doored balcony led me to one of the most incredible views of any hotel I've ever stayed at. My gaze drifted over the River Aare to the distant Bernese Alps.
It was breathtaking.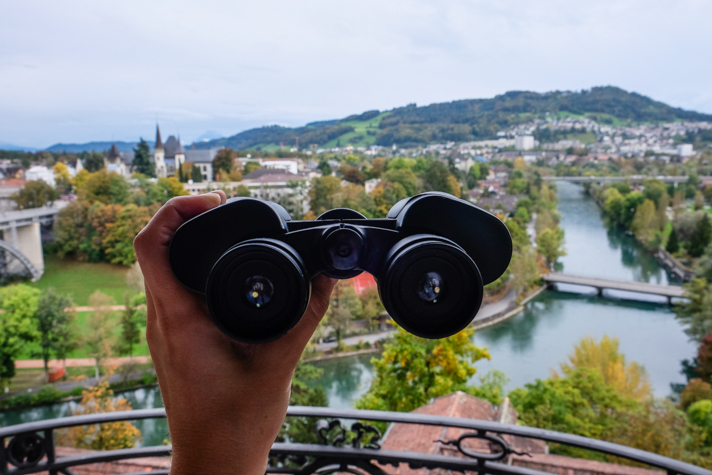 My ladylike luxuries didn't end there either. A small table was decorated with an assortment of treats including a bar of Swiss chocolate, chocolate covered peanuts and fresh fruit.
Let me just say, heaven is a bar of Swiss chocolate with THAT view.
Even though my stay in Bern was a short 24-hours, I spent the evening exploring the historic Old Town and falling head over heels in love with it. Bern is truly a city straight from a fairytale.
I returned to Bellevue Palace for dinner and a cocktail in the Bellevue Bar before returning to my room for a bath. One of my favorite things about luxury hotels is the bathrooms; from the fluffy hotels to the little toiletries. Bellevue Palace took things a step further and even featured heated bathroom floors.
I was tempted to sleep on the floor that night.
After a long bubble bath, I decided against the bathroom floor and curled up in my fluffy bed. I woke up the next morning at sunrise to get an early start to my day, and I'm glad I did.
I felt like a princess waking up to that view!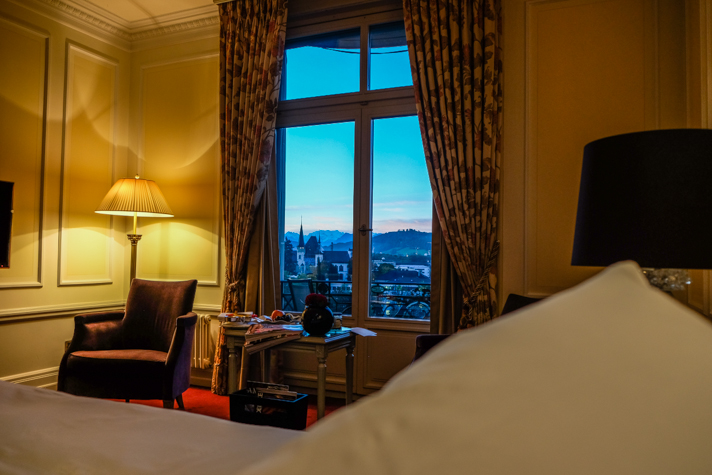 I enjoyed a gorgeous breakfast on the hotel terrace with a view equally as beautiful as the one from my hotel room. Breakfast consisted of a variety of meats, cheeses, salmon, eggs and fresh squeezed juices. Yum!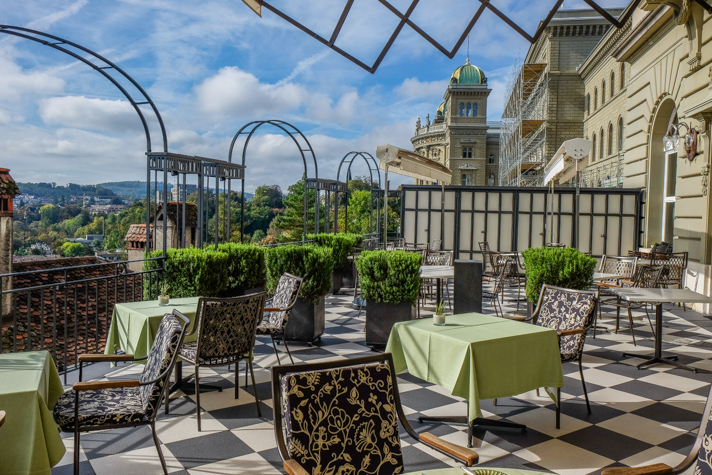 Everything from the food to the staff to my room at Bellevue Palace Bern was five-star. It's amazing how strong of an impression a place can leave even in just 24-hours, but I had such a nice stay at Bellevue Palace that I would return to Bern just to stay here again.

More Information
Hotel: Bellevue Palace Bern
Location: Bern, Switzerland
Accommodation: Luxury
Price Range: $$$$


Special thanks to Bellevue Palace Bern for hosting me as their guest. As always, the content & opinions expressed here are entirely my own.