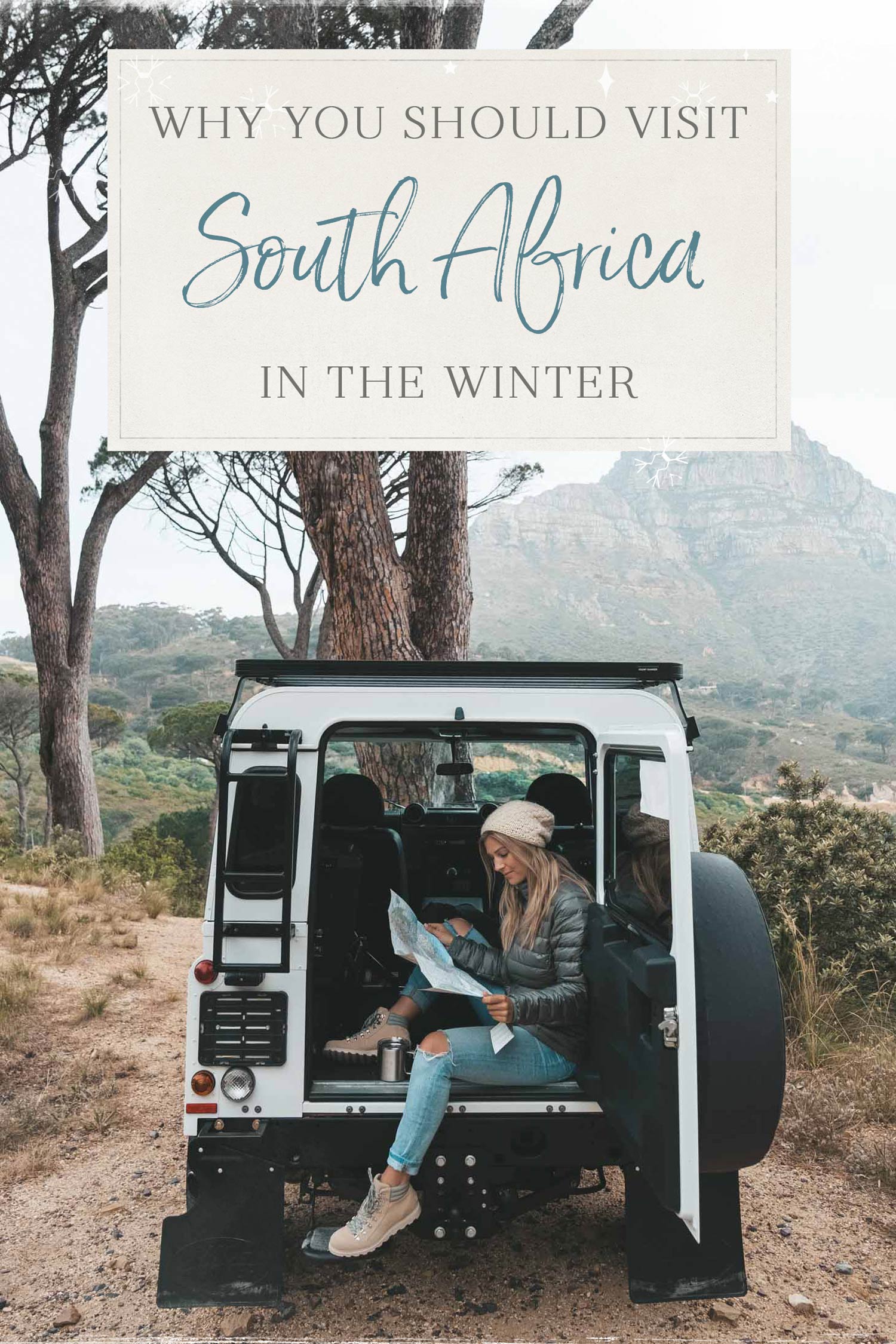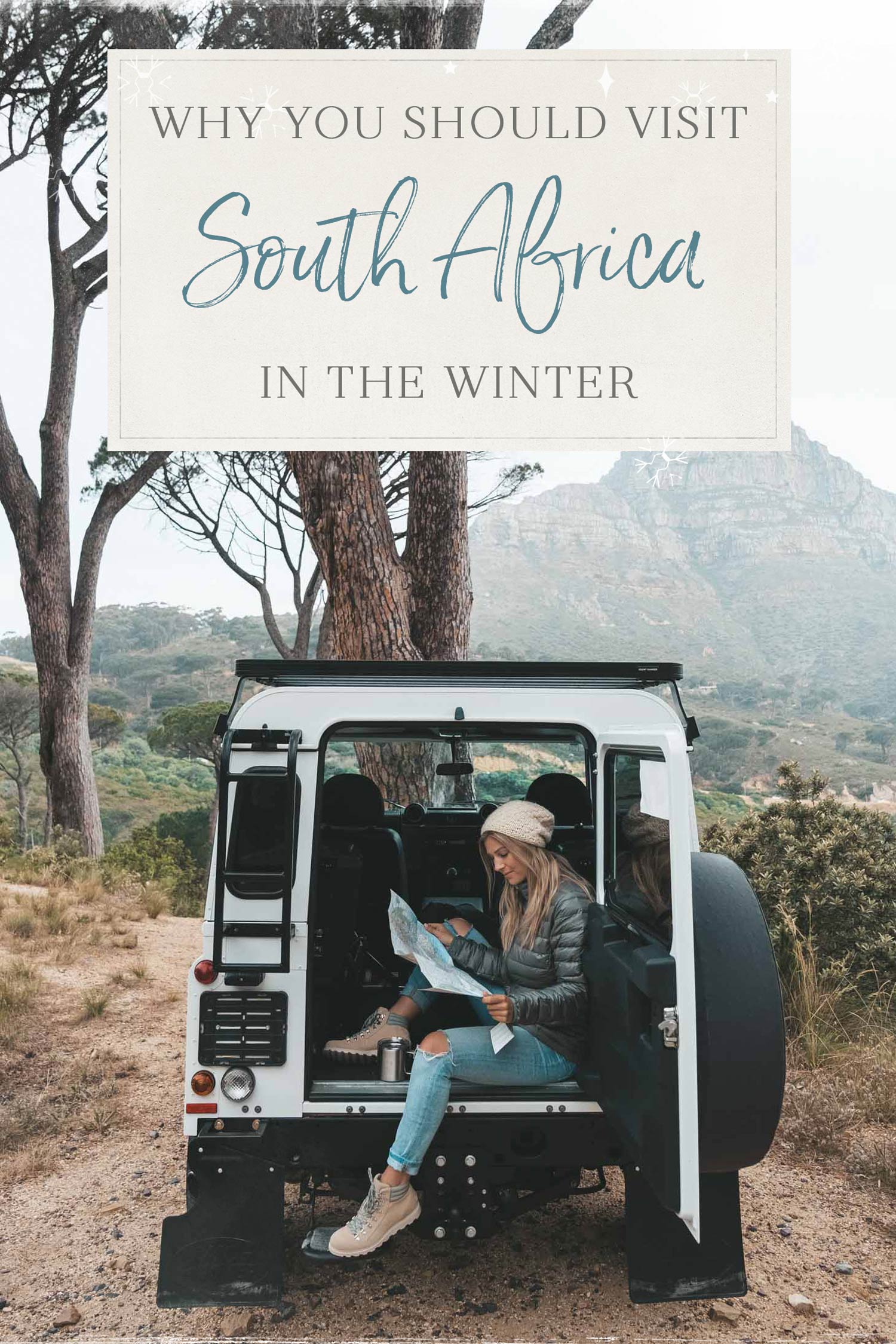 After traveling around the world for years, South Africa has become one of the places that I hold closest to my heart. Now that I've been calling it home for the last couple of years, I have gotten to know the country inside and out.
While summers are incredible, I cherish the winters here!
While the temperatures drop and you'll need to bundle up, there's still plenty to see and do. Whether you want to go on a once-in-a-lifetime safari or tour some of the world's best vineyards, look no further than a trip to South Africa in the winter.
Best of all, you can save some cash on your accommodation and airfare by traveling outside of the peak season.
Ready to fall in love with my new home? Here is why you should visit South Africa in the winter.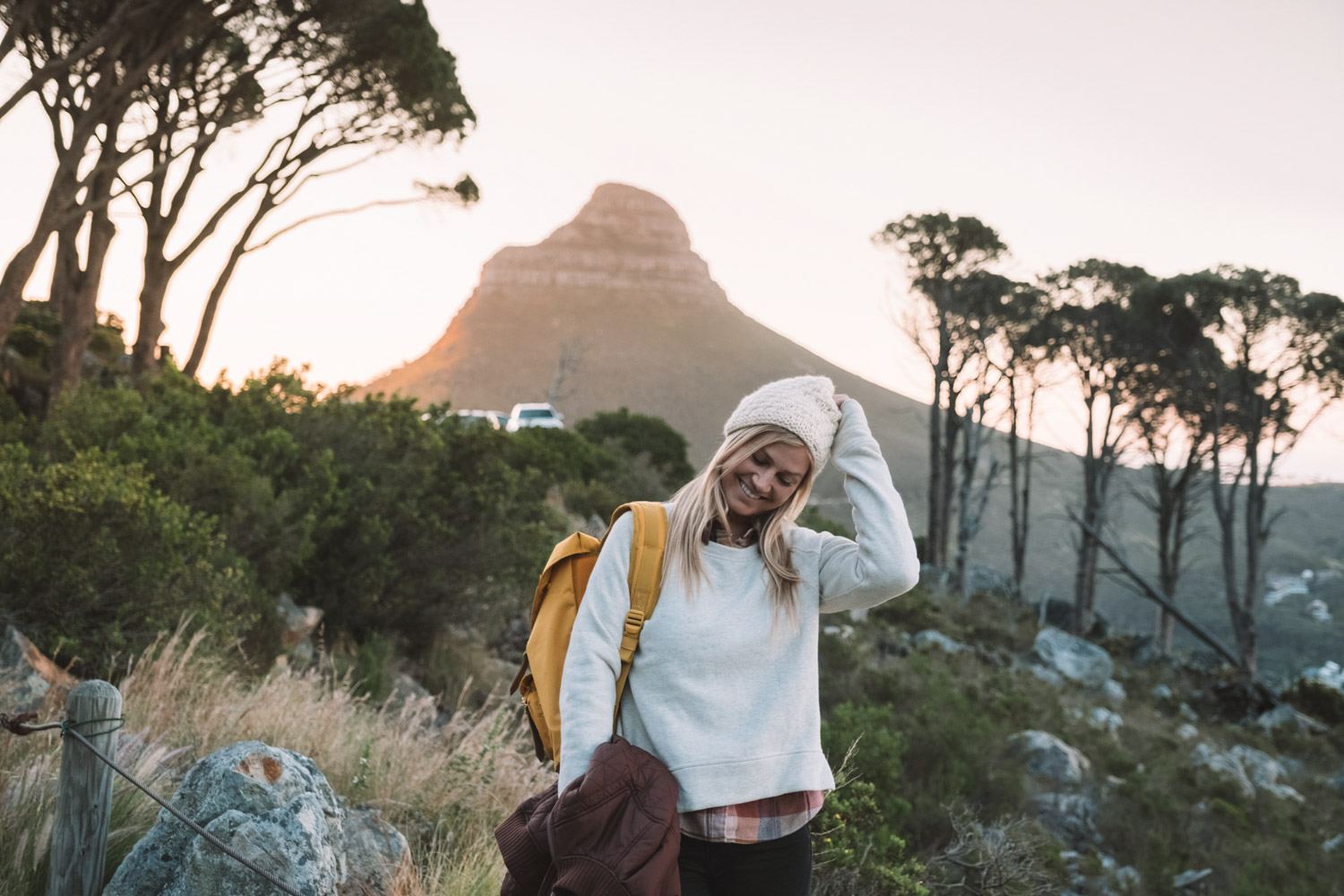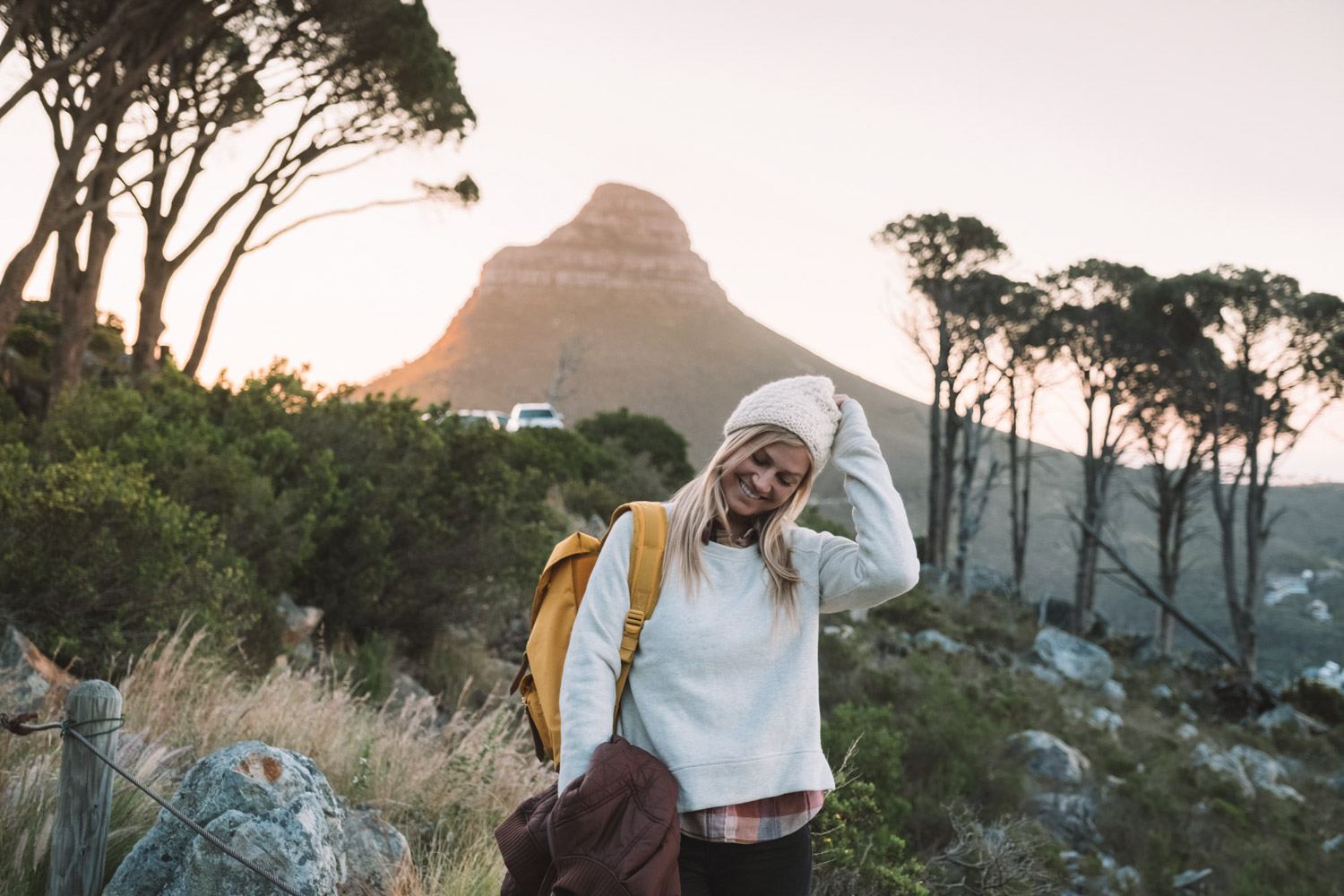 When is Winter in South Africa
When we are talking about South Africa in the winter, keep in the mind that the country is located in the Southern Hemisphere. It usually starts to feel like winter around the end of April then stays chilly until August.
The good news is that it's not nearly as cold as winter in Europe! Generally, you will see temperatures in the low 50s overnight and, on nice days, you might see an afternoon getting into the mid-70s.
If you're from the northern hemisphere and looking to travel in your winter months, the good news is it's summer in South Africa, another amazing time to visit the country!

Cape Town in the Winter
Winter in Cape Town offers ideal weather for getting out and active. It's one of the best seasons for hiking up Table Mountain as the days are cool and clear.
Plus, if you want to summit Lion's Head for sunrise, you can sleep in a bit longer. During the winter months, the sun only rises around 7 AM while in summer its at 5:30 AM.
My other favorite winter activity is exploring the Cape Winelands. You'll find great winter specials on meals, accommodation, and spa breaks at some of the top wine farms around Cape Town, like Babylonstoren and Boschendal.
You really won't find a better value on luxe getaways and wine tours in South Africa than during the winter!
One of my top picks for a luxury escape in Cape Town in winter is the Tintswalo Atlantic Boutique Lodge. It is just a 30-minute drive from Cape Town, but you'll feel a world away from anywhere at this five-star spot.
Sadly, they had a fire earlier this year and are rebuilding, but they'll be back and better than ever in October 2019.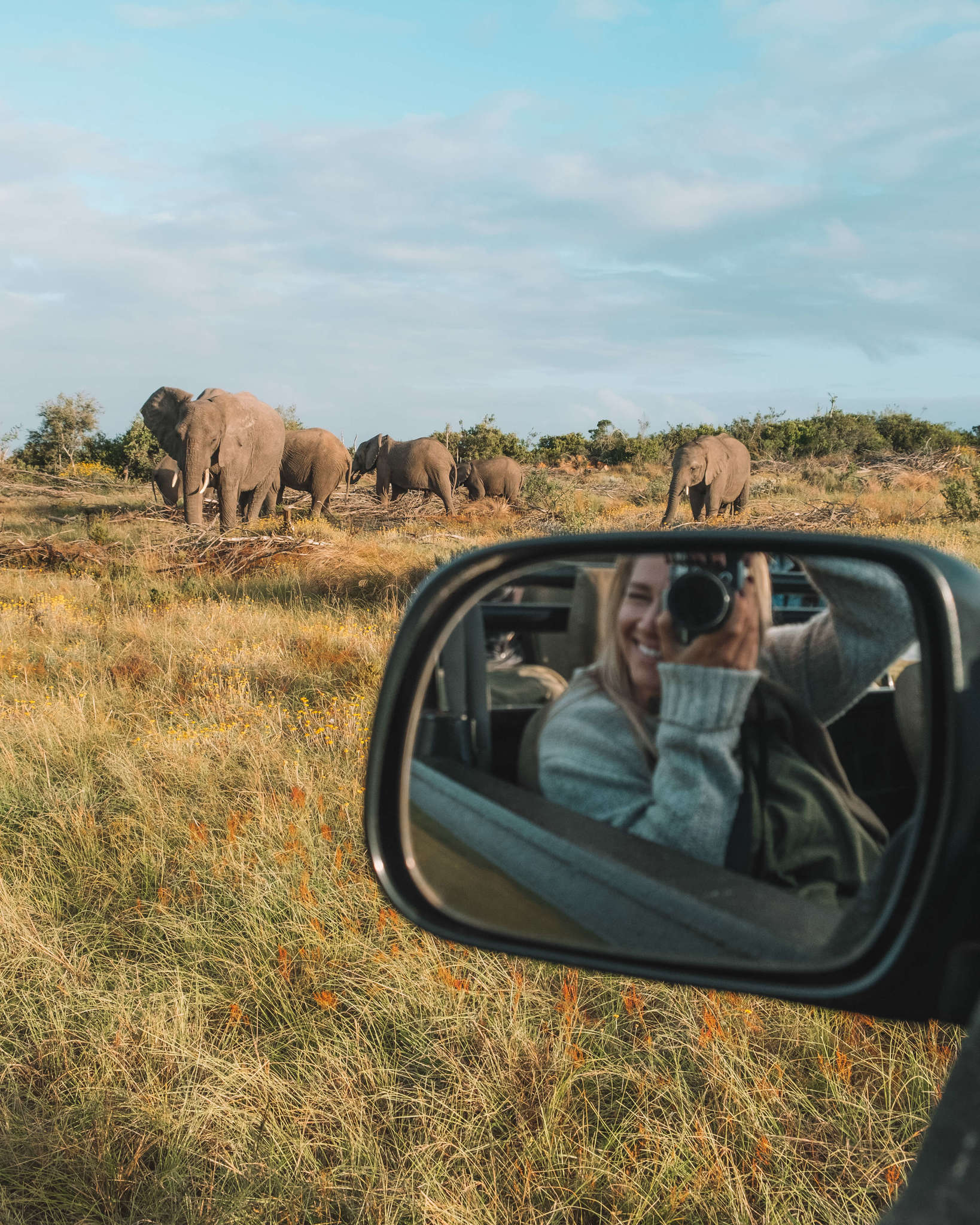 Gondwana Game Reserve
Safari in Winter
Not only is winter in South Africa the best time to get out and enjoy the natural beauty of the country, but it's also the prime time to see the Big 5! The winter months coincide with South Africa's dry season (which runs from May to October) and with less water available, the animals congregate around the water holes.
You'll have a much easier time spotting game and a higher chance of seeing the Big 5.
The Kruger National Park is the best place to book a safari in the winter months. You can fly directly to one of the nearby airports, or you can hire a car from OR Tambo International Airport and go on a road trip.
It's about a 4h 30min drive, and you can always break up your trip by spending a night or two along the Panorama Route. The dry winter months are one of the best times to get a clear shot of the Blyde River Canyon and God's Window!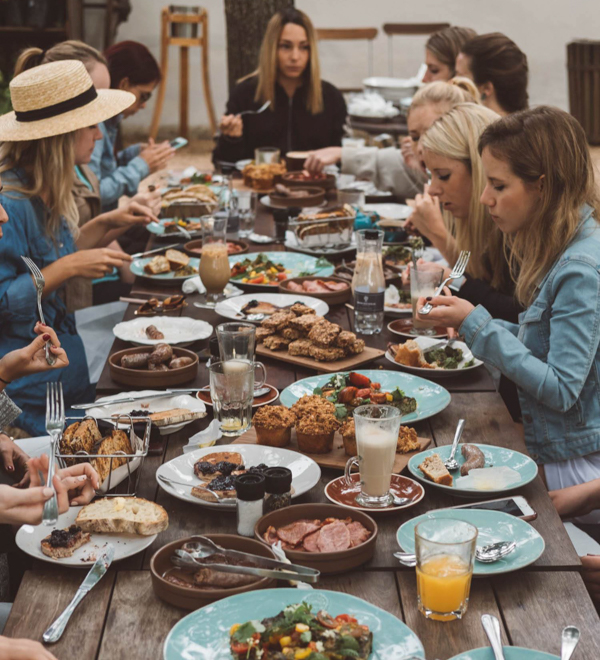 South African Comfort Foods to Try in the Winter
One thing I love about South Africa is its amazing cultural diversity! Everything has such an international influence, and the food is no exception.
You will find flavors from around the planet put together in a distinctly South African way.
When you are in South Africa, babootie is a must-try. It's a Dutch recipe that they created based on the Indonesian dish Bobotok.
It's a sort of casserole dish with spiced meat and an egg-based topping. You will find a few different variations of it, so be sure to dig into at least one on a chilly evening out to dinner.
Another internationally influenced, but one of a kind dish is Cape Malay curry. This flavorful South African spicy curry is amazing and one of my fave go-to winter dishes.
Everyone has got their own distinct curry recipe so you could go to a different restaurant every day of the week and try it in new ways.

Whale Watching
Hermanus, South Africa is one of the best whale-watching places on the planet. You can see the whales with their newborn calves swimming past the seaside town any time from June to December.
However, the wales are their most active around June and July. Be sure to make time to wander down the Cliff Path for some unbeatable views of the water (and sometimes you will see whales right next to you!)
I had a fab stay in One Marine Drive in Hermanus, and I would highly recommend checking it out when you're in the area.
You can also add a few days onto your trip and drive up the Garden Route from Hermanus. There's plenty of hiking trails (including the famous Otter Trail), boutique hotels like Emily Moon River Lodge and loads of adrenaline-inducing activities like bungy jumping, white river rafting, and scuba diving!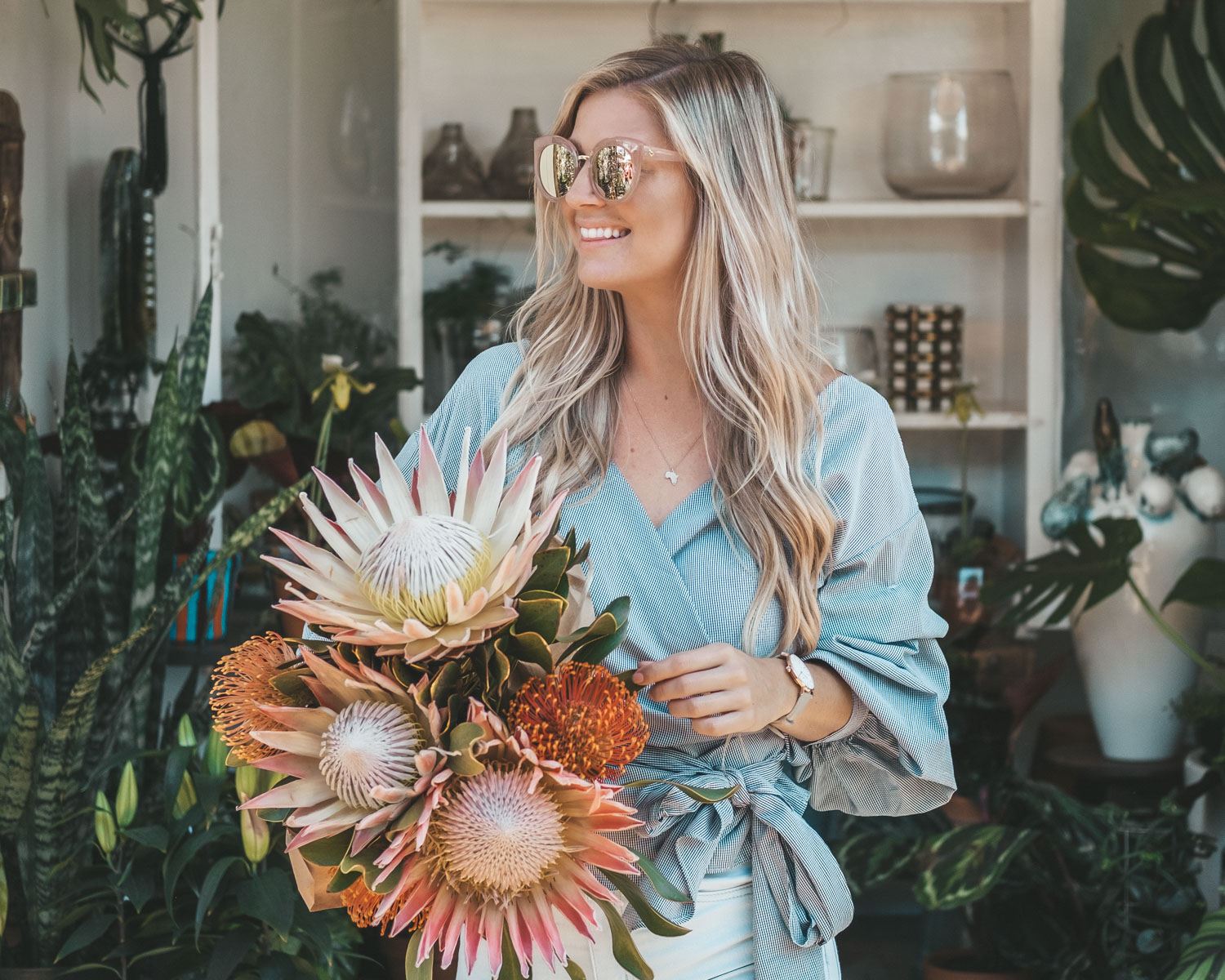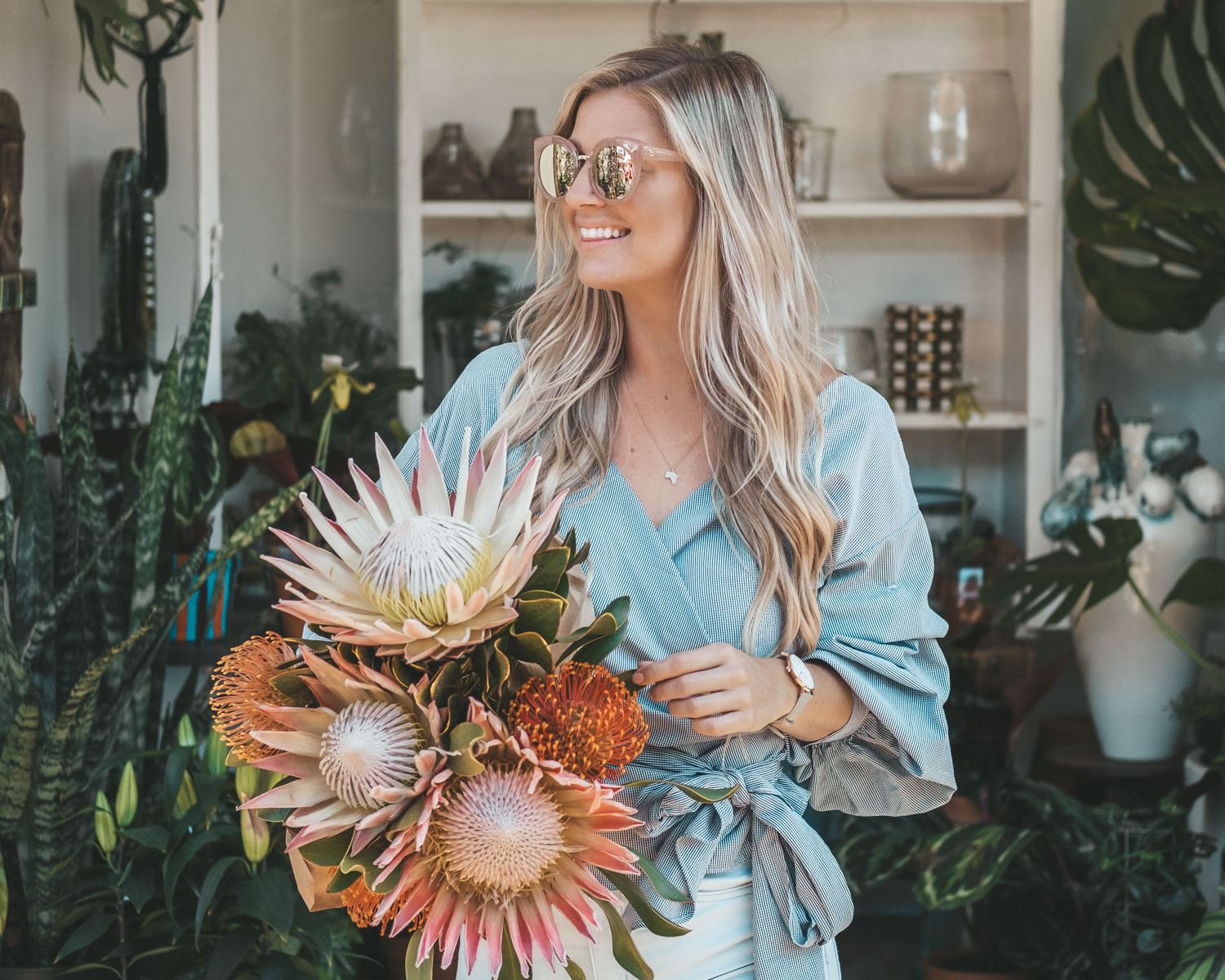 Winter Flowers
South Africa has a gorgeous array of native flowers. In the winter, particularly June and June, you will see some impressive blooms.
My faves are the gladiolus, antirrhinum, rhododendron, and strelitzia!
South Africa's national flower, the protea, is the real star of the show though. Just look at this bouquet I picked up at the farmers' market. Talk about natural beauty!

Overall
South Africa is an incredible destination to visit year round. But if you're after deals on accommodation and incredible wildlife encounters, plan your trip to South Africa in the winter!

Do you have any tips for visiting South Africa in the winter? Let me know in the comments below!