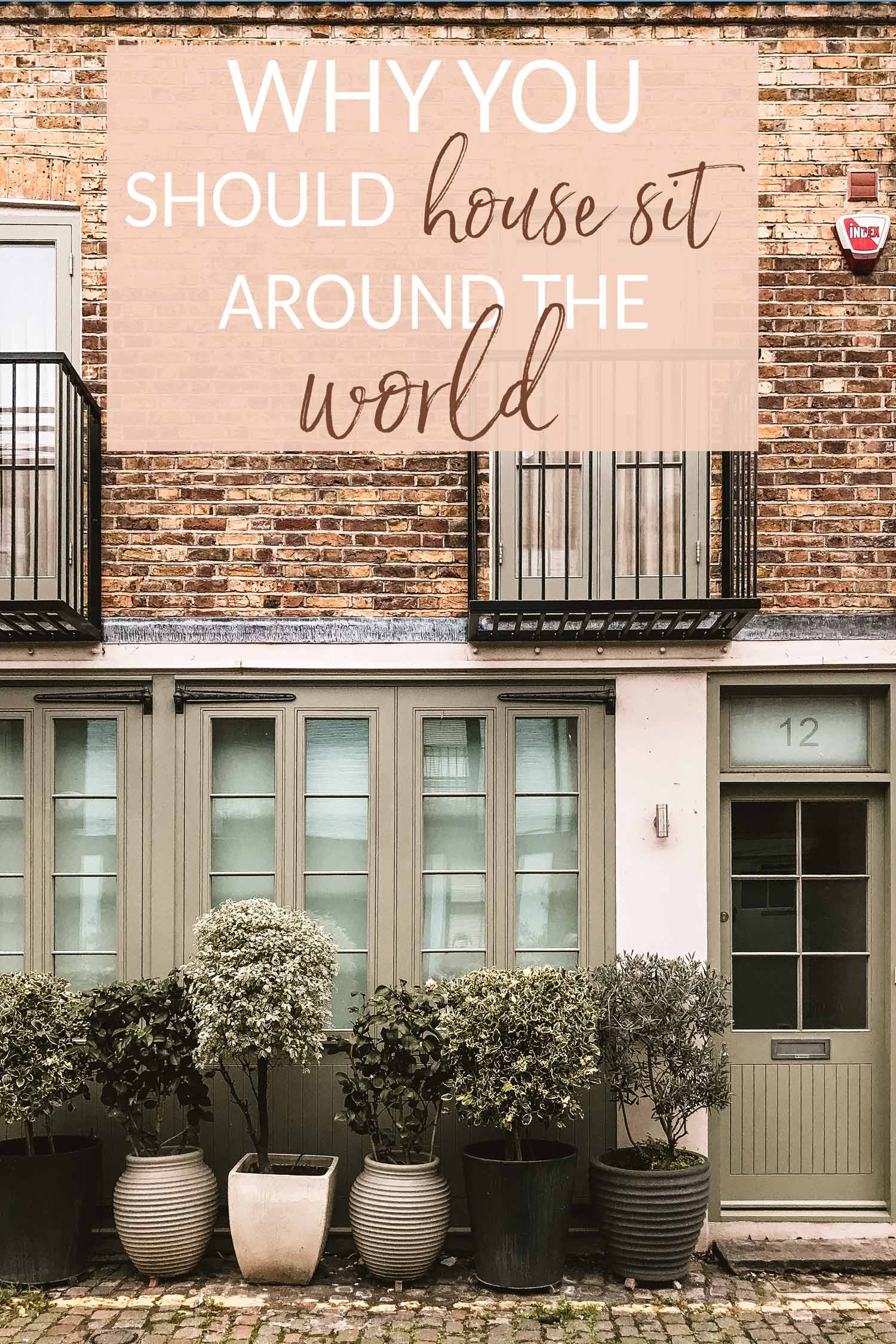 This post was written by expert vagabond, Ana, from The Art of Epic Living!
So you may or may not be wondering.. what exactly is house sitting anyway? Well, it's like babysitting, except instead of watching a kid, house sitters are in charge of looking after the house, pets, and gardens of homeowners who need to go out of town for one reason or another.
Here are some tips for house sitting around the world!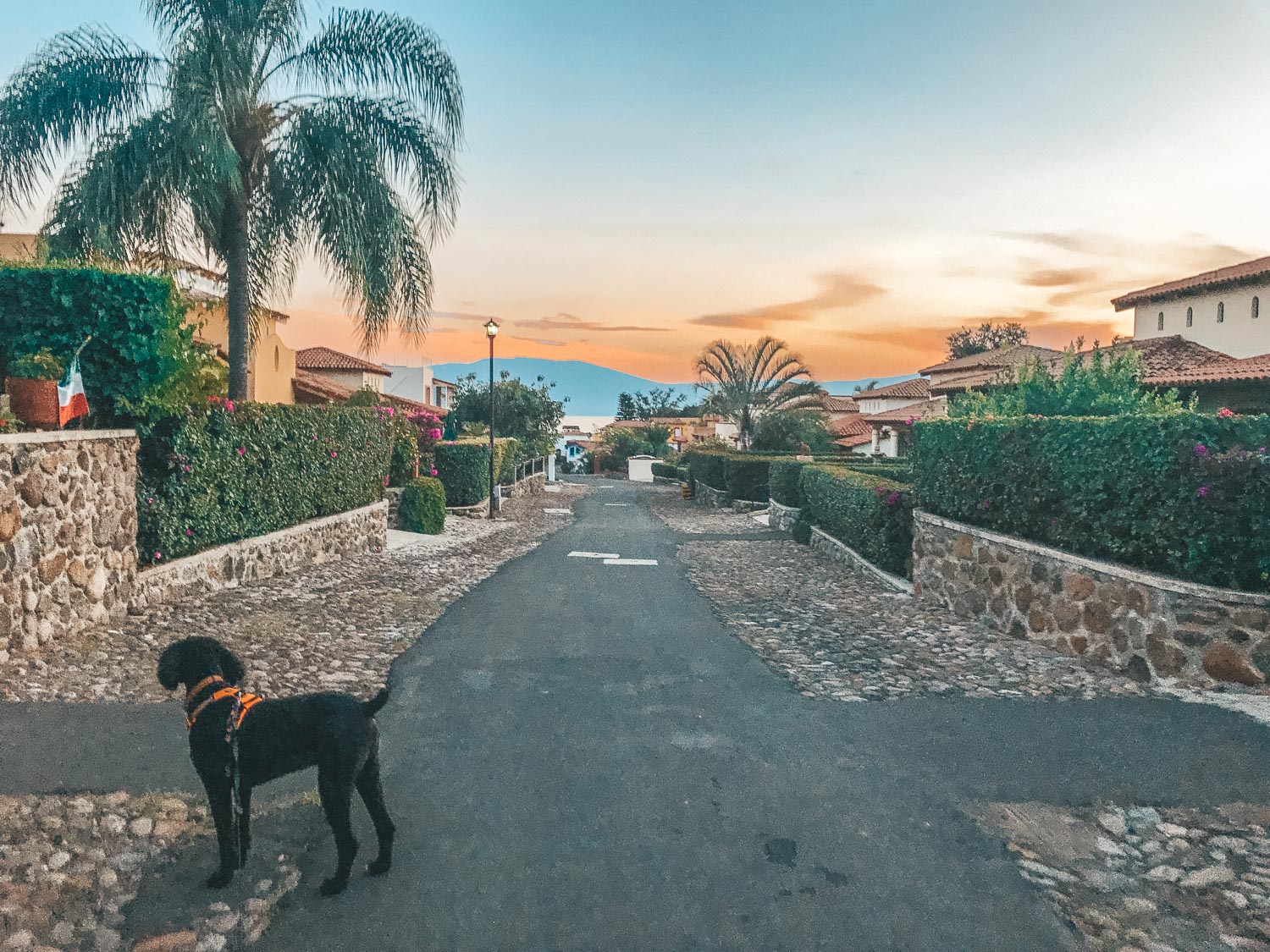 Where You Can House Sit
Where expats or homeowners want to visit family or take a vacation, there are house sitting opportunities! Although you may have never heard about house sitting, that does not mean that house sitting opportunities do not frequently pop up.
To become aware of available positions, you should consider joining a house sitting-specific membership site, such as Trusted House Sitters and/,or Nomador. These websites will allow you to view and apply to house sitting opportunities all around the world.
Once you join, you will be asked to create your "house sitter" profile which includes basic information, photos, experience, and reviews. After your profile is complete, you will have the ability to reach out to homeowners who post housesitting opportunities on the website.
To become a member you must pay a fee, but I like to think of this fee as more of an investment, that will come back to you tenfold if you take your house sitting search seriously!


Why You Should House Sit
Well, there are a variety of exciting perks that come along with this kind of opportunity. As mentioned, house sitting gigs can be found all around the world.
From tranquil jungle retreats in Costa Rica to traditional Italian villas, to high rise apartments in the heart of Manhattan- housesitting can take you to faraway places, at a fraction of the cost. Plus you are benefitting homeowners who want to leave their belongings and pets in good hands.
If you put some effort into creating a killer profile and get into it properly, you can score some amazing travel opportunities with all of the perks that come along with this unique work exchange.

The Perks of House Sitting
Free Accommodation
Probably one of the biggest, and also one of the most obvious, perks of being a house sitter is the fact that you get to save on accommodation. House sitters provide their services in exchange for a free house to live in, and therefore, a significant travel expense is removed from the equation.
Housesitting allows you the chance to save some dollars, or to budget in some extra activities for which you otherwise wouldn't have had the funds.
Unique Accommodation
It is already a plus that house sitters can enjoy free accommodation, but now let's talk about the types of accommodation. As a house sitter, you are not staying in a simple private room, hostel or hotel- you are staying in someone's actual home.
This means that you have access to unique living quarters that you would likely not find as a standard traveler. From cozy to quirky, to traditional, to luxury — house sitting opportunities give you the chance to have not only a free but potentially an AMAZING accommodation.
My house sitting experiences have taken me to a quaint, tree-lined street in the heart of South Beach, a glass, beachfront condo on the shores of Ecuador, and a couple of colorful, traditional haciendas in Mexico.
My current house sit, which has inspired this article, has relocated me to the beautiful Algarve Region of Portugal. At the moment I am staying in a 150-year-old, modernized farmhouse, complete with a giant patio, thatched roof, yoga deck, and pool, all of which look out from the hillside to the ocean.
As a housesitter, you may find yourself with access to a gym, pool, beach, beautiful natural surroundings and more.
Live Like a Local
As a house sitter, you will live less like a tourist, and more like a local. You will experience your house sitting location as a person who is based there, rather than as a person who is just dropping in for a day or two.
Therefore, you will indeed get to know the area. The lady in the corner shop, the cute little old men who play checkers in the street, you get the point. Also, homeowner's will likely leave you with info about the area that only locals would know (i.e., the best hole-in-the-wall restaurants, local bus routes, day trips, etc.).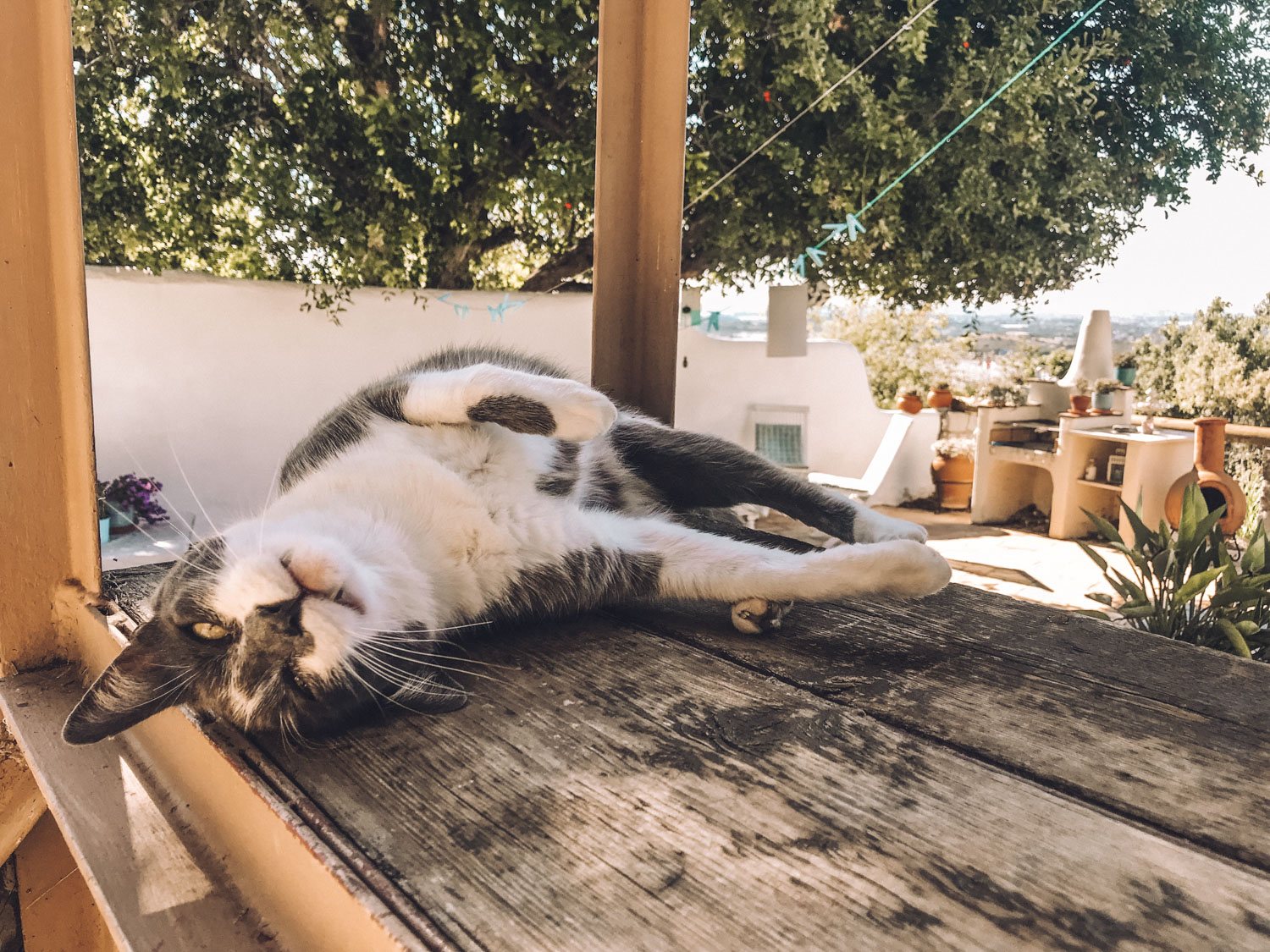 Time With Animals
I am a major animal lover, and as a full-time traveler, I am unable to have pets while on the road. One of my favorite parts about housesitting is that I get to settle into a place with the company of adorable animals!
It brings me so much joy spend time with animals — they get it. Animals are living the life that they want, in the present moment, and have so much love to give. As humans, we can all learn a lot from them
I appreciate the fact that housesitting gives me the sense of home that I often lose out on while abroad.
Solitude & Space
This is a big one. S O L I T U D E. Wow. Sometimes when you are traveling, it is hard to to get that alone time in.
Whether you know it or not, solitude and personal space are essential. As an introverted extrovert, I fully understand that although I love my social time, I also NEED my alone time to recharge my batteries and get into a clear headspace.
If you are bouncing between cities, cramming in the middle seat of an airplane or crashing on dorm beds of a hostel, this isn't always as easy. House sitting provides you with an entire apartment or house to enjoy some serious solitude.
Treat yourself to a face mask, do yoga in the middle of the living room, blast whatever music you like — enjoy all of the things that you can't always do while on the road.
Travel to New Places
House sitting may introduce you to places you've never even heard of. We all have our bucket list trips, and we all know the major cities or beaches we'd like to visit, but house sitting exposes us to even more locations that we may have otherwise never encountered.
One of my house sits, for example, was in Ajijic, Mexico. At first, I thought, Ajijic? Where is that?! And actually, how do you even pronounce that place?
Well, my friends, it turns out that Ajijic is an adorable and quirky little town on the shores of the largest freshwater lake in Mexico. I was so happy to spend a few weeks there, enjoying breathtaking views and bonding with the eccentric expat community and lovely locals of the area.
New Friendships
After each of my house sitting assignments, I find myself leaving with not only a cool experience under my belt but also newfound friendships. When you step into someone's home and have been trusted with their beloved pets, you naturally become close reasonably quickly.
All of the homeowners for whom I have housesat are amazing humans, who I hope to remain lifelong friends.

More Information
If you would like some more information on house sitting, you can read my previous post about house sitting as a travel job. As mentioned earlier, I land my house sitting gigs through Trusted House Sitters and Nomador. If you are interested in signing up for their annual membership (which I think is well worth the cost), here's a discount code.
Good luck to you, and I hope that this article inspired you to look into the wonderful world of housesitting!