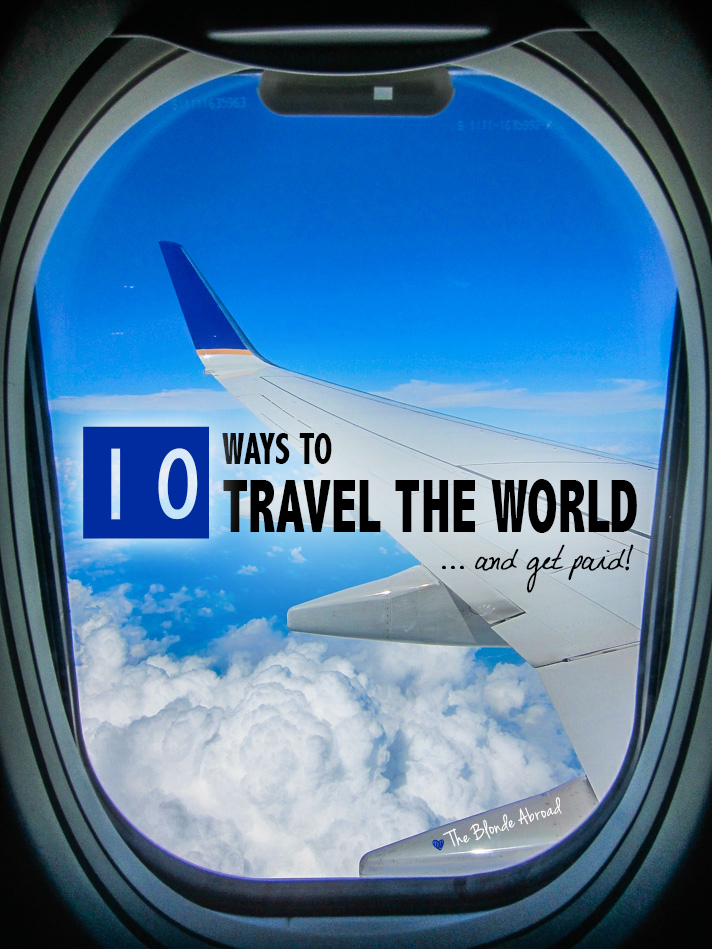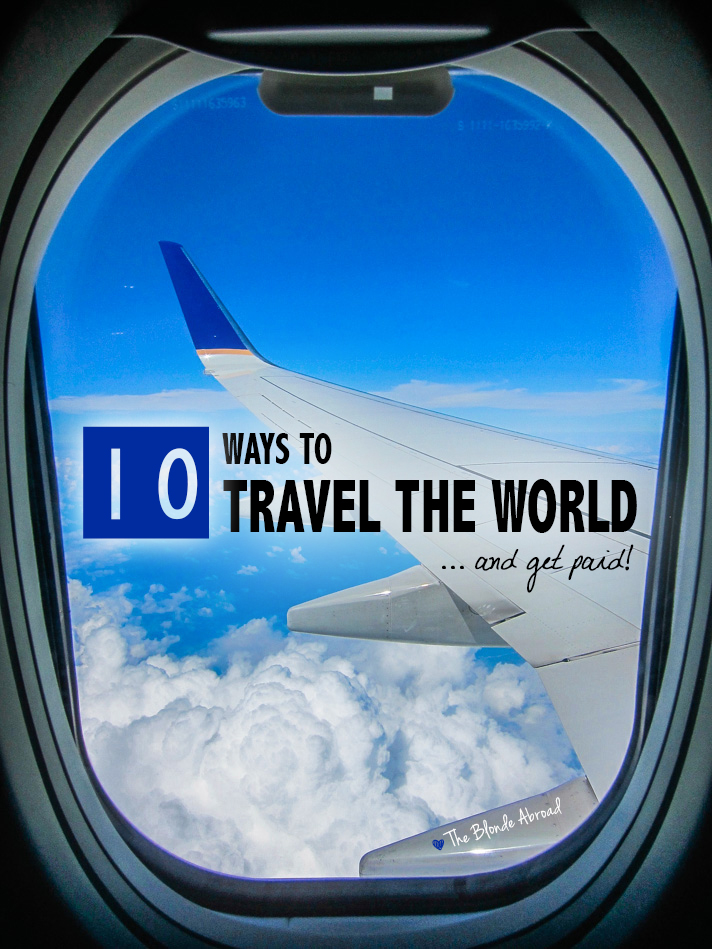 One of the most common misconceptions of travel is that it is unaffordable and expensive. Sure, it costs money, but what if I was to tell you that you could travel and get paid? Would you travel then?
Working hard for two weeks of vacation each year is a very admirable and responsible life decision, definitely. However, to put things in perspective, if you find that you're working hard at a job you can't stand and are only ever looking forward to those two weeks of vacation each year, maybe something isn't quite right.
With work and money, there is really no point doing something you don't enjoy. When you love your job, the passion will filter through and radiate in your life in beams of happiness, fulfillment, and satisfaction.
So if you find that travel fits those categories, considering a working holiday may be perfect for you!
There are countless opportunities out there for just about every industry and skill-set where you can pack your work life into your backpack along with your clothes and shoes. Working abroad takes away the stress of worrying about money (since you'll be earning it) while allowing you to immerse yourself in a local cultural setting.
Here are 10 ways to travel the world and get paid!

Yacht Crew
If you love the thought of sailing out into the open seas or want to put your sea legs to the test, working on a yacht crew will enable you to cruise around the seven seas with all your living expenses paid for!
While it's not to be understated that working as a yacht stewardess or deckhand is anything but hard work, it's a great way to see the world!

Teach English
There are so many ways to teach English all over the world. If you love working with kids and have a passion for education, getting a TEFL certification is a perfect option.
TEFLPros is an award-winning online certification course for anyone who is looking to teach English abroad or online and begin a life of teaching, learning and traveling to places that you can only dream of. TEFLPros is woman-owned and operated by a teacher trainer who understands all the ups and downs of what it's like to follow this path.
TEFL certification is a requirement for most reputable schools and the TEFLPros course will not only make sure you are fully prepared to teach but also provides lifetime job assistance for all grads.

Bartender
The convenient thing about being a bartender is that there are bars all over the world and in operation all year long. So, it's just a matter of having some experience (or getting it on the job), deciding where you want to go in the world, and totally selling your awesome outgoing personality to local bars.
I did it! I know you can too!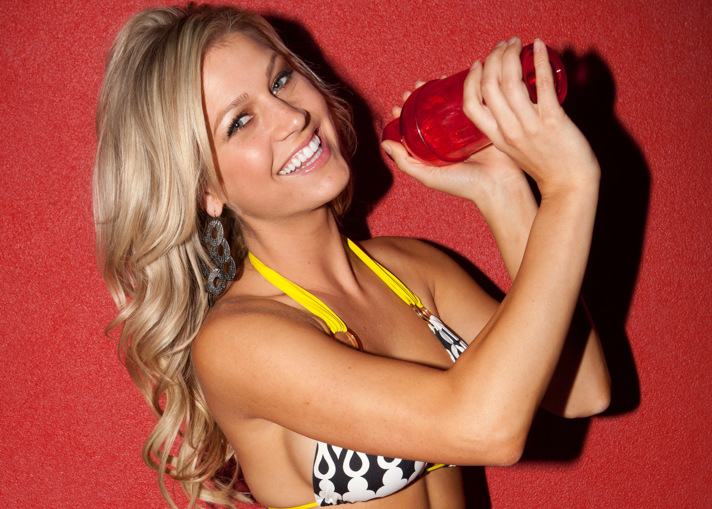 Au Pair
The beauty of being an au pair or nanny is that you get to live with a family (who will make you feel welcome in the best ways possible), you get paid AND you get to play with kids all day!
While it's not always sunshine and rainbows with children, the few temper tantrums you have to deal with will be perfectly balanced by taking the kids out to parks & local playgrounds where you'll meet other nannies and au pairs through their family friends.

Cruise Ship
All expenses paid and free travel on a cruise ship or something similar anywhere in the world? It can actually happen! All kinds of jobs are available on cruises from washing dishes to waitresses to yoga instructors to kids' entertainers and many more!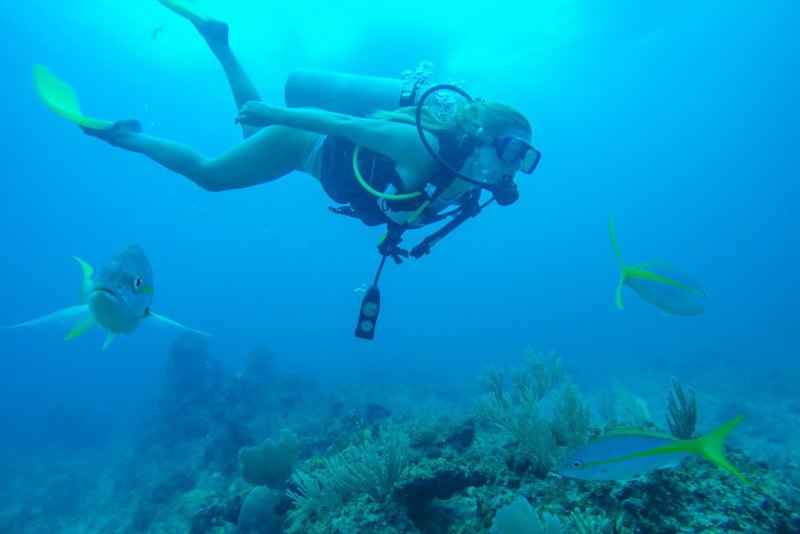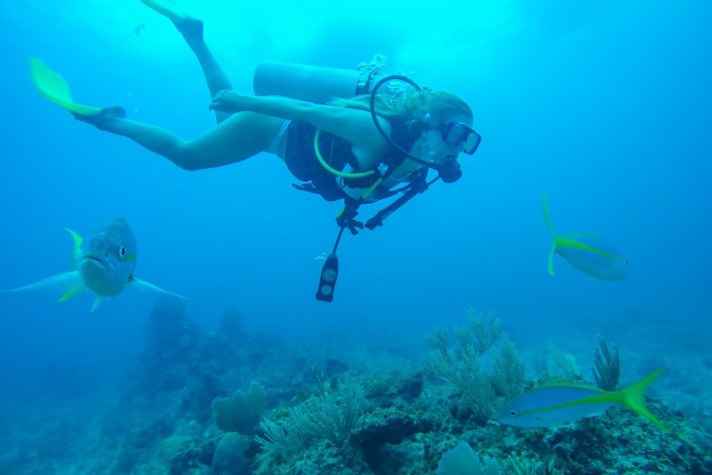 Dive Instructor
If you're interested in and are certified for diving, becoming an instructor can be an awesome way to chase endless summers around the world.
Reach out to dive schools in the destination of your choice and see if they'd be interested in bringing you on as staff. Some dive schools even offer free board and diving lessons in exchange for some help around the shop.
No diving experience required!

Yoga Instructor
Keen for relaxation and meditation in some beautifully exotic countries? And getting paid for it? Why would you not!
If you're well practiced or certified in yoga, opportunities around the globe await your own soul searching journey while inspiring others along the way.

Ski Resort Staff
If you love winter and snowboarding or skiing, working at a ski resort in the European Alps, Japan or Canada, for example, may just fit the bill for some winter adventure.
Ski resorts require all different kinds of staff, from admin to cleaning to working with kids and, of course, ski instructors!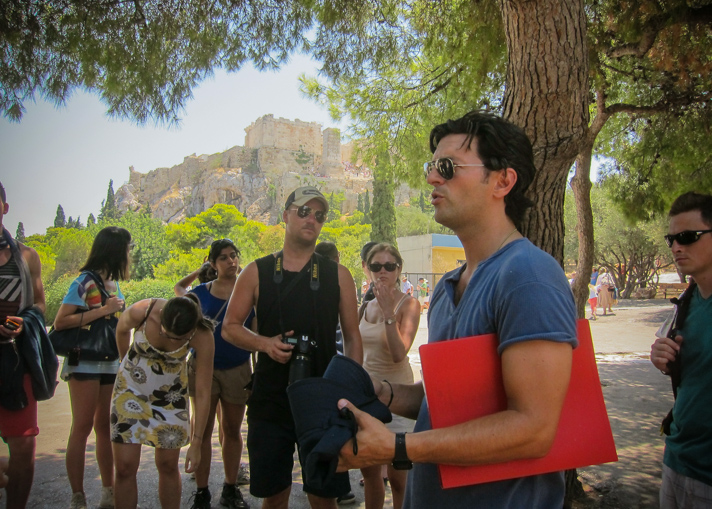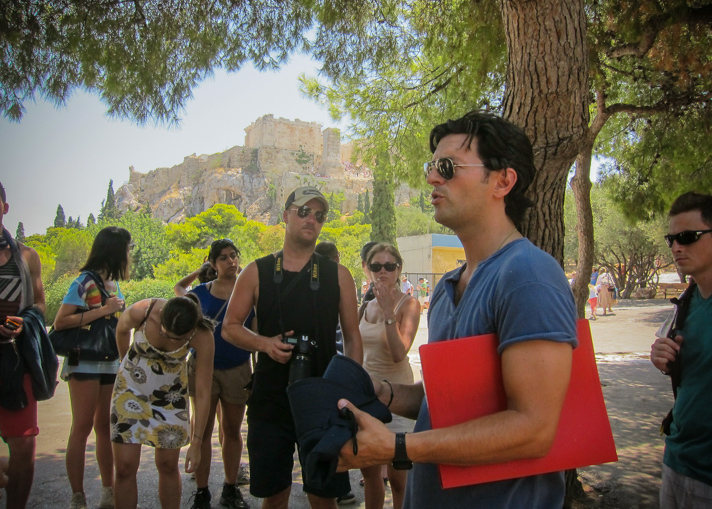 Tour Guide
If history, culture or nature is your thing, being a tour guide in your favorite region is a great option. Consider being a local guide for a historical castle in Europe or leading a bus tour through the outback in Australia.
The options are endless when you combine your interests and share your knowledge!

Hotel Hospitality
Waiting tables, working behind a bar, washing dishes…let's face it; they're jobs that can be done anywhere and by almost anyone. For the short or long term, working in as hotel staff can be a great way to get some extra cash and meet some awesome people along the way.
If you have experience in management or studied hospitality, consider applying to some international offerings to broaden your horizon.

So take a risk. Jump at that chance.
Give yourself an opportunity to see the world and, at the very least, cover some of your expenses while you're abroad.
You'll find out what you love and what you don't like and you'll grow as a person. These working experiences won't leave you when you return to life back home. They'll stay with you and make everything around you and about you so much better!
Have you worked abroad?