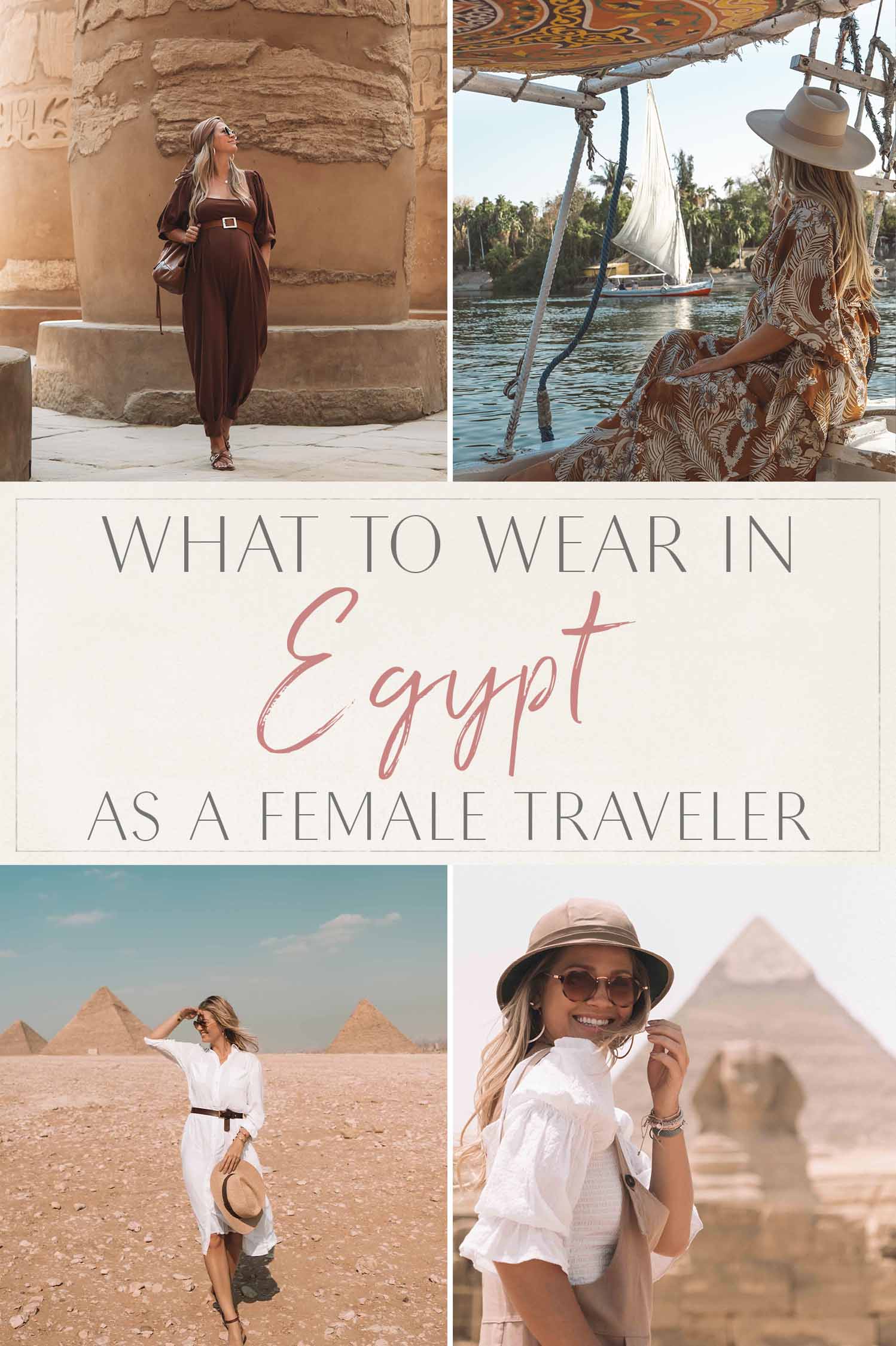 Dreaming of a trip to Egypt to see the Pyramids of Giza and discover all the wonders of Cairo and the surrounding areas? I would highly recommend learning about Egyptian history before going and researching cultural norms before your trip, in fact, here are my tips for traveling in Egypt to help you plan.
One thing that will definitely stand out to you are the two "Cs," — you need to dress conservative and cool.
And by cool, I don't mean rocking the latest pair of sunnies or a hip hat. I mean dress to keep cool as the weather can be sweltering. Light colors and breathable materials are super important.
I've rounded up some of my ensembles to inspire your Egypt outfits.
Here's what to wear in Egypt as a female traveler!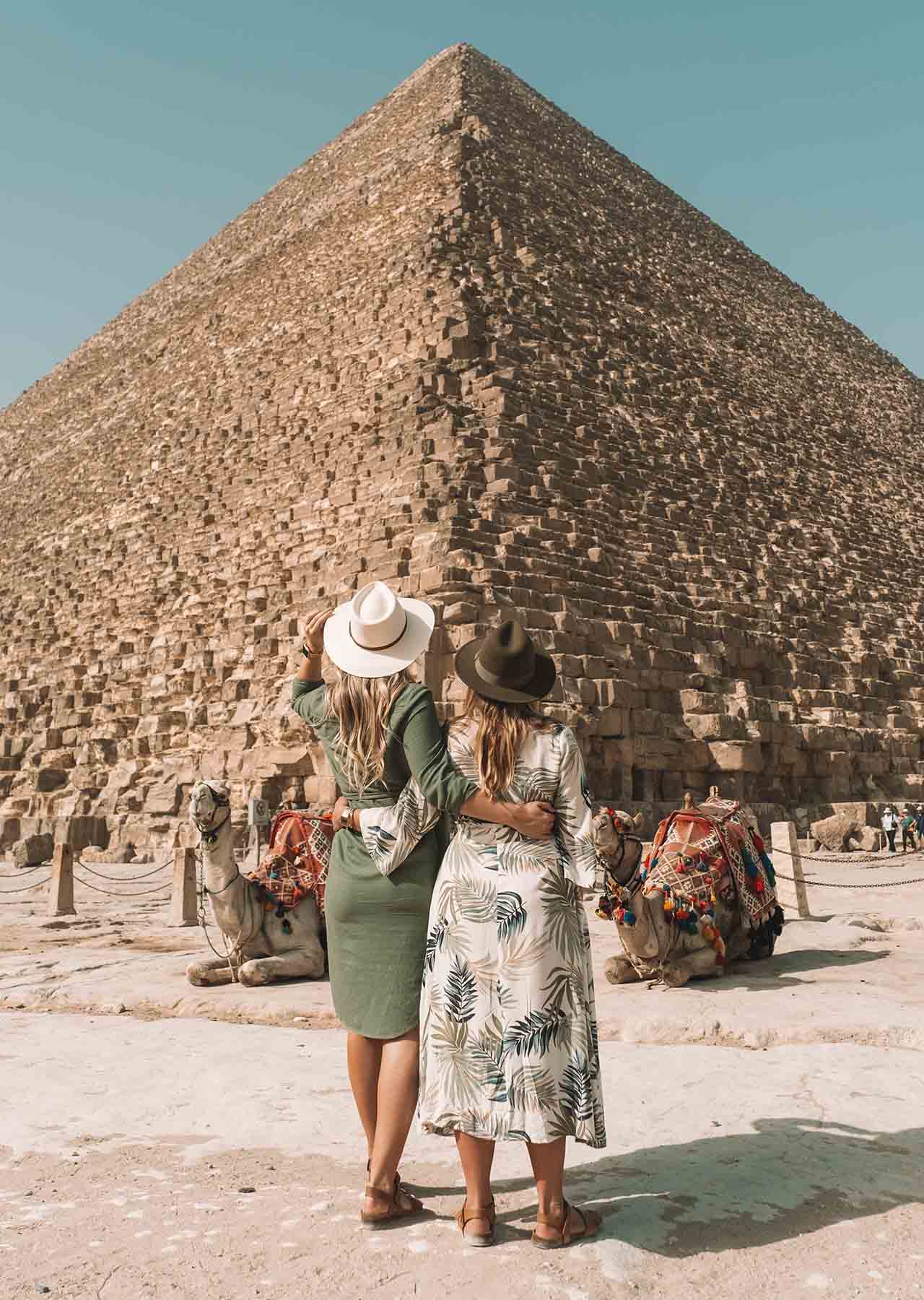 What to Pack for a Conservative Country
The two biggest things to keep in mind while figuring out what to pack for a trip to Egypt are cool and conservative.
Both of my trips to Egypt were in April, and even then, it was HOT.
Summer temperatures in some cities can reach around 122°F. With that in mind, packing light fabrics like cotton and linen are best. If you're traveling to Egypt in the cooler months, do keep in mind that it gets quite chilly once the sun goes down.
As a woman traveling to a conservative country, I find it's best to respect those cultural norms (remember, you are the visitor!), and to not draw any unwanted attention.
What does this mean for Egypt?
Opt for garments that come below the knee, keep your shoulders covered, and the looser your clothing, the better.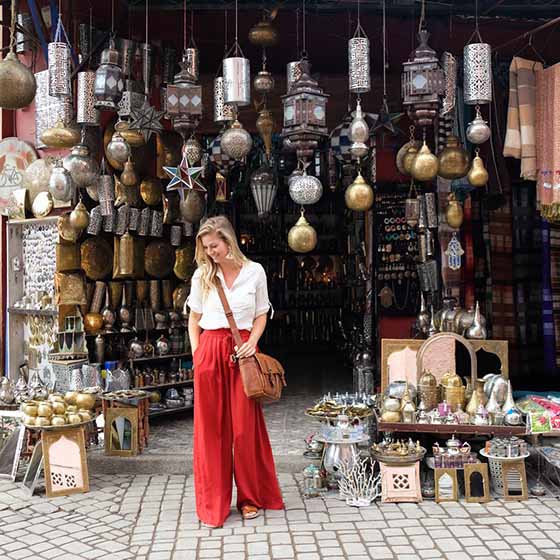 Choosing what to pack for conservative countries can sometimes be tricky to navigate, especially for female travelers.
Read More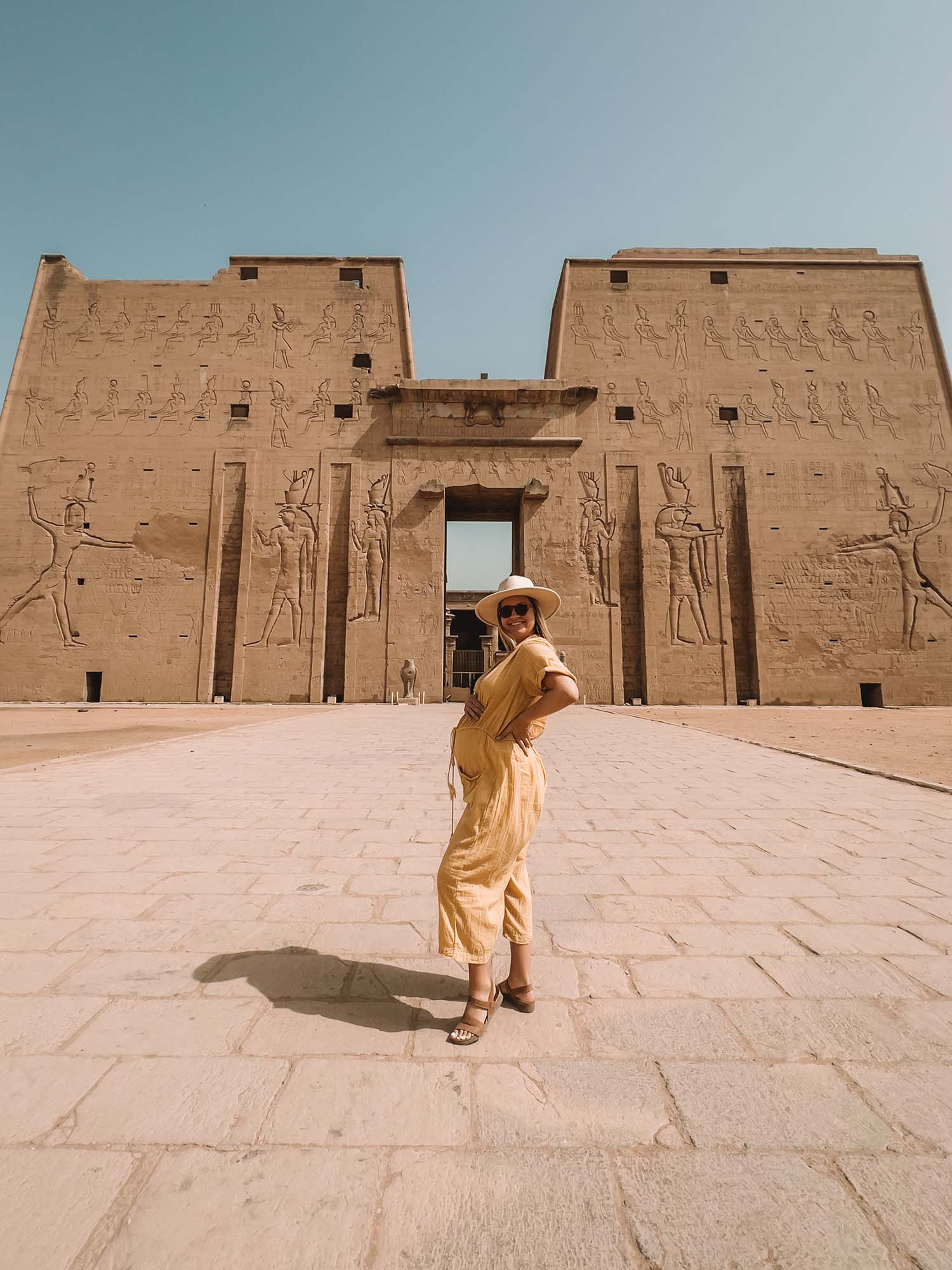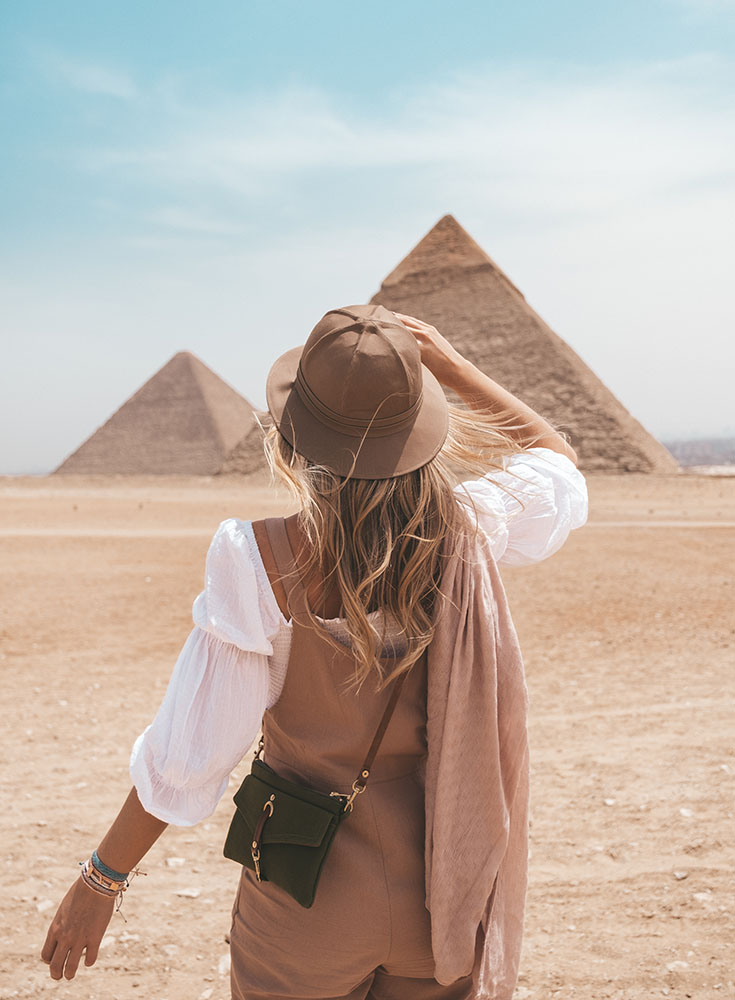 Similar tan helmet available here!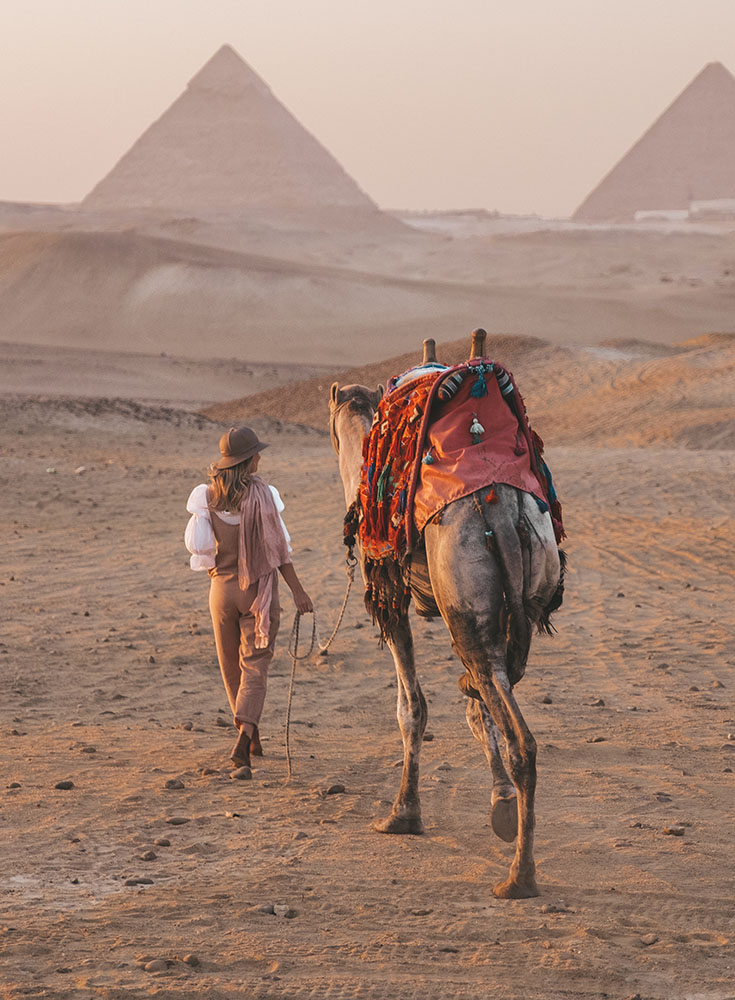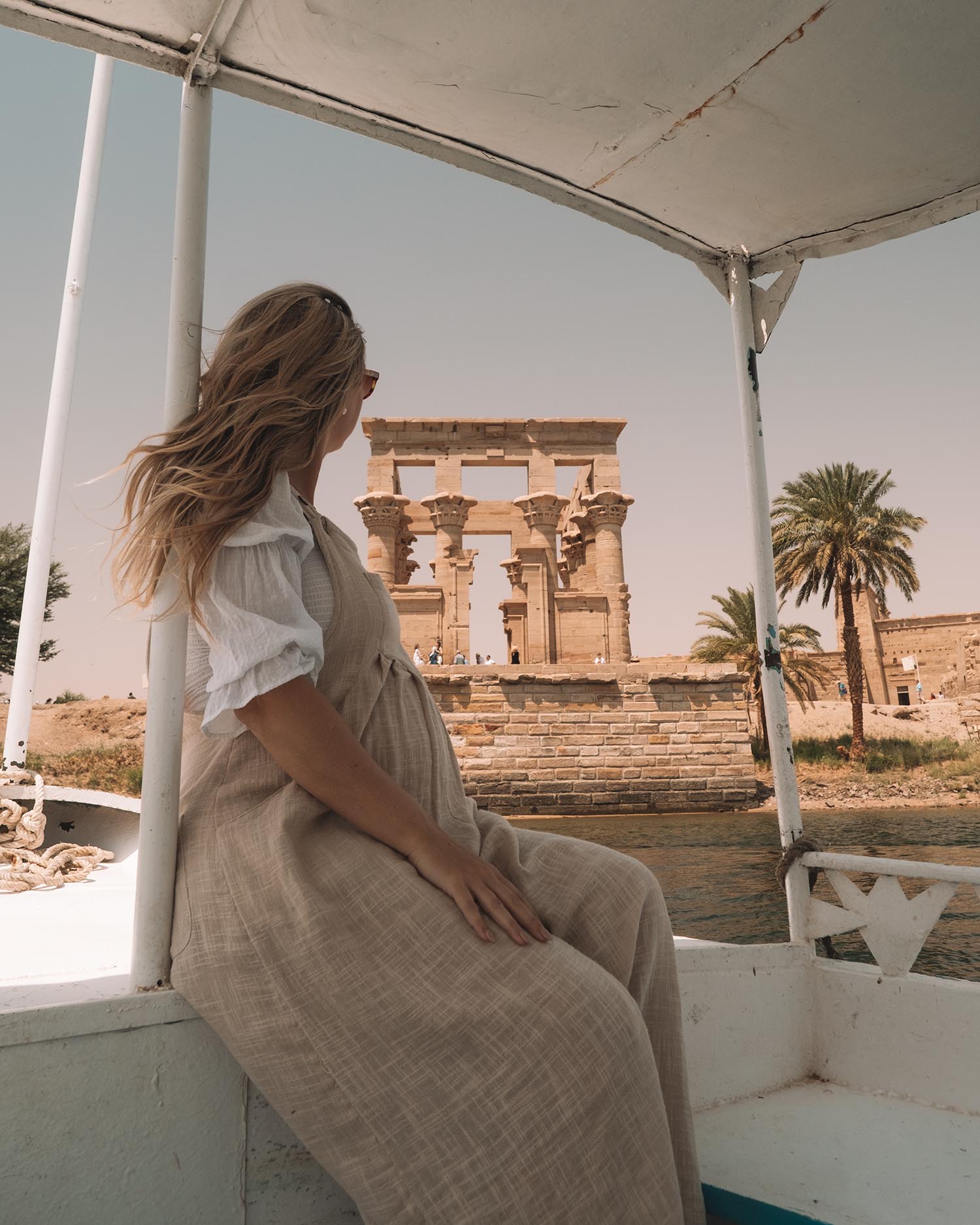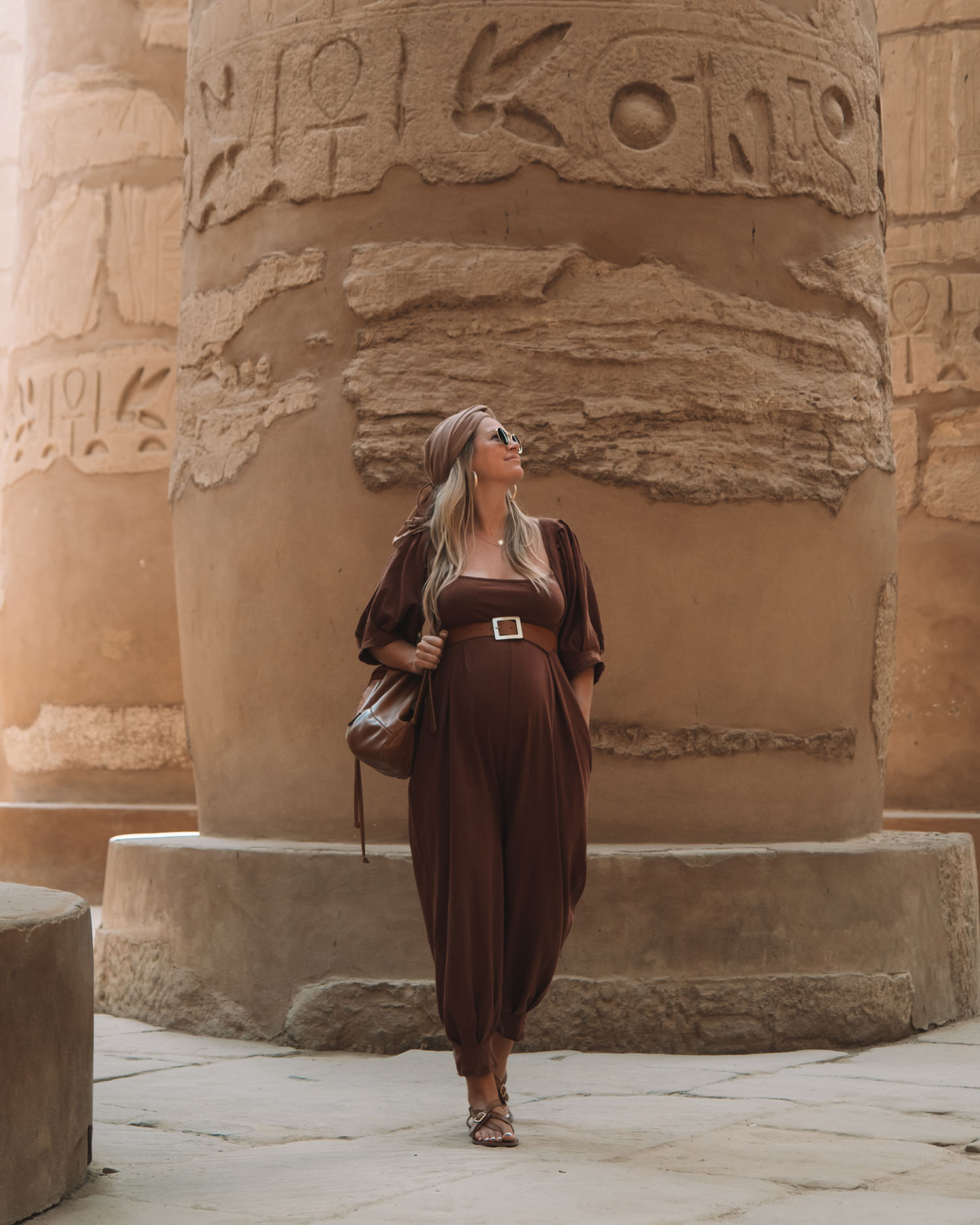 Jumpsuits + Overalls
Long jumpsuits that are made of breathable materials are a fantastic option in Egypt. And for a bit of fun, rocking a pair of overalls with a breezy shirt underneath is a really fun ensemble.
While rompers and overalls aren't necessarily the easiest outfits to get in and out of for bathroom trips — they're super cute and comfy.
Jumpsuits & Overalls:

Breezy Blouses: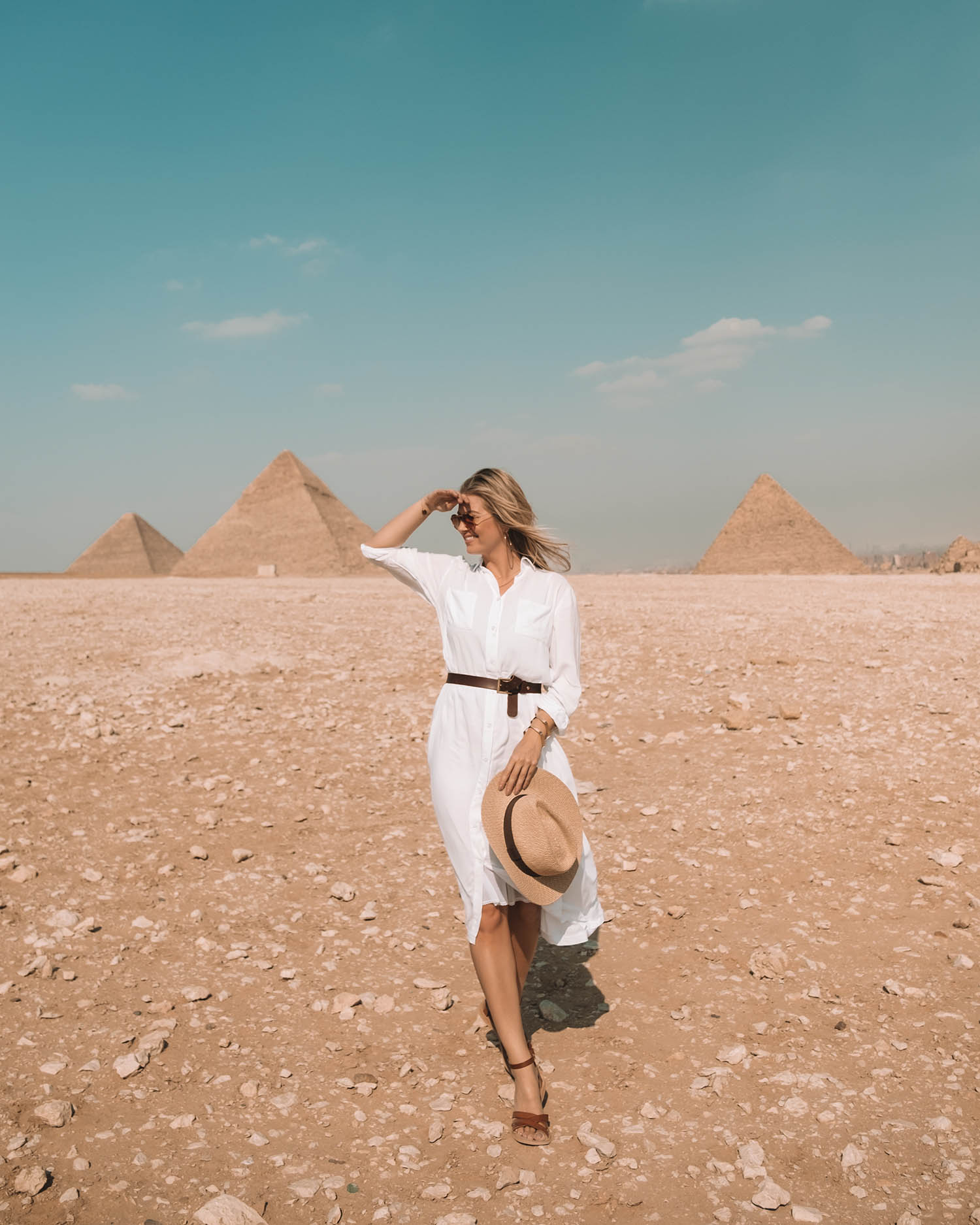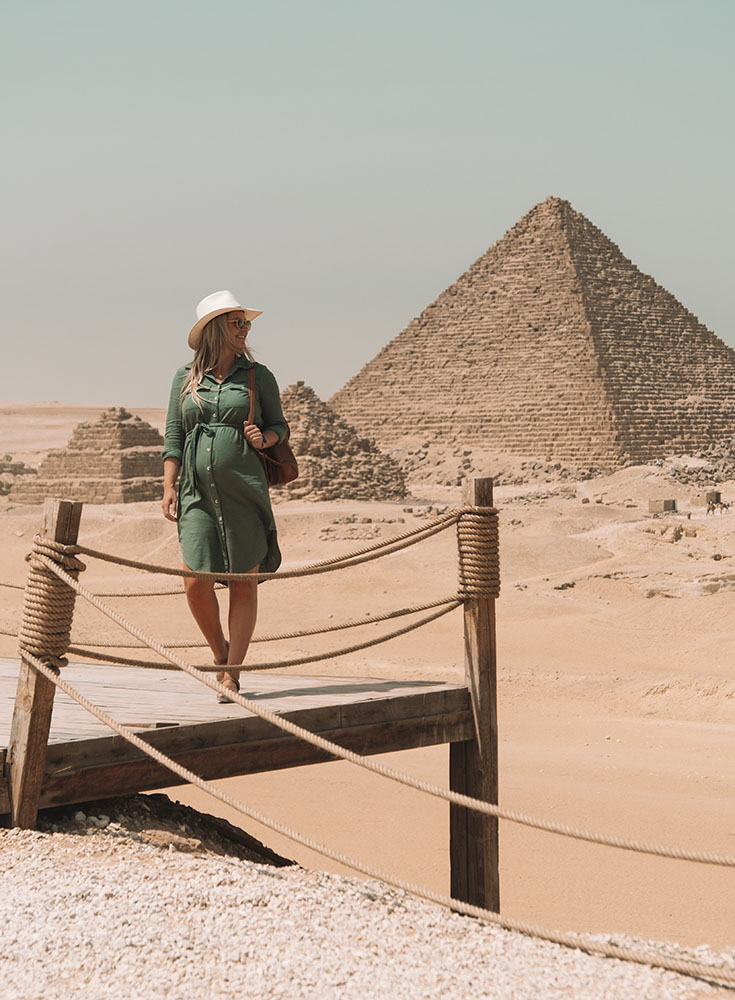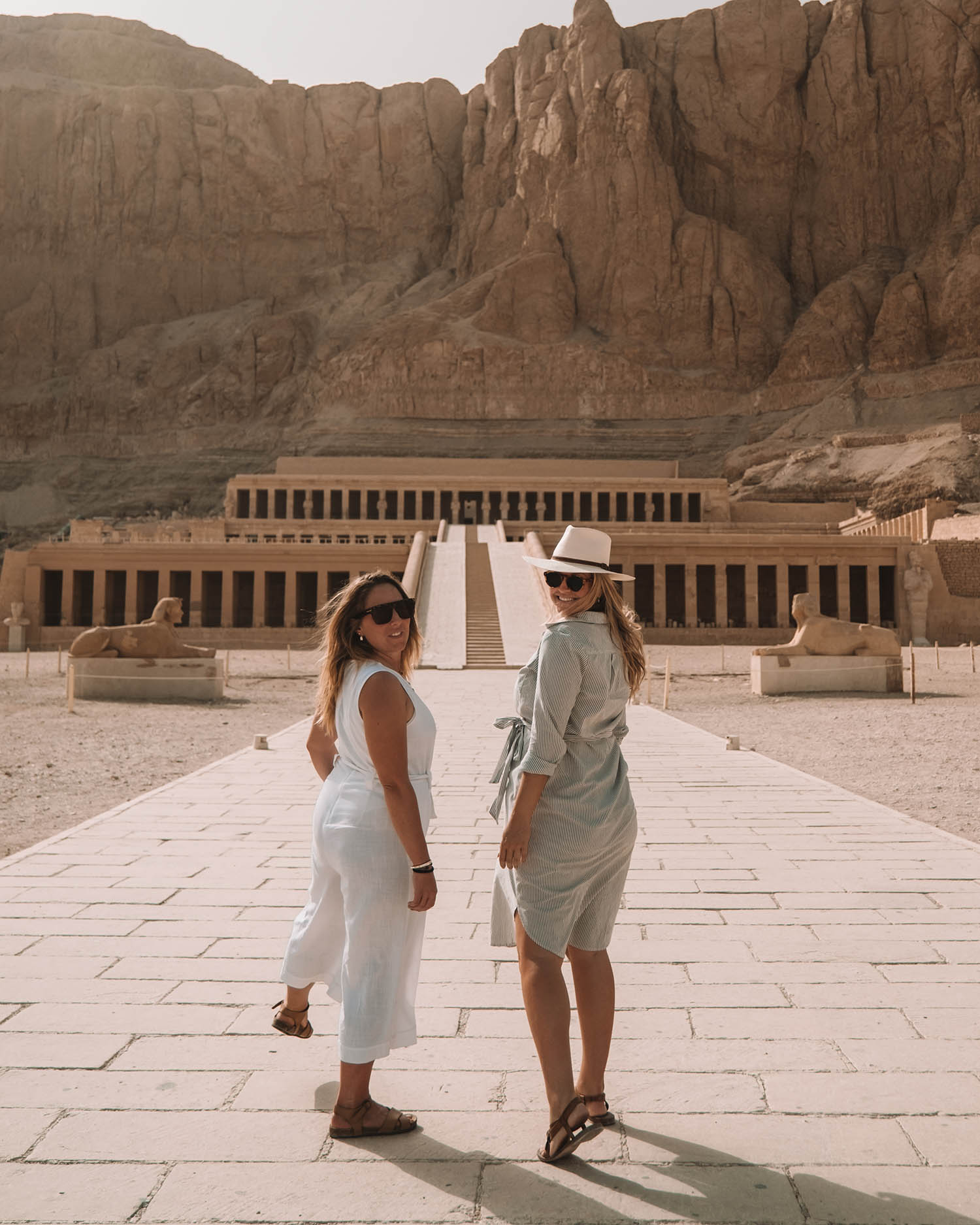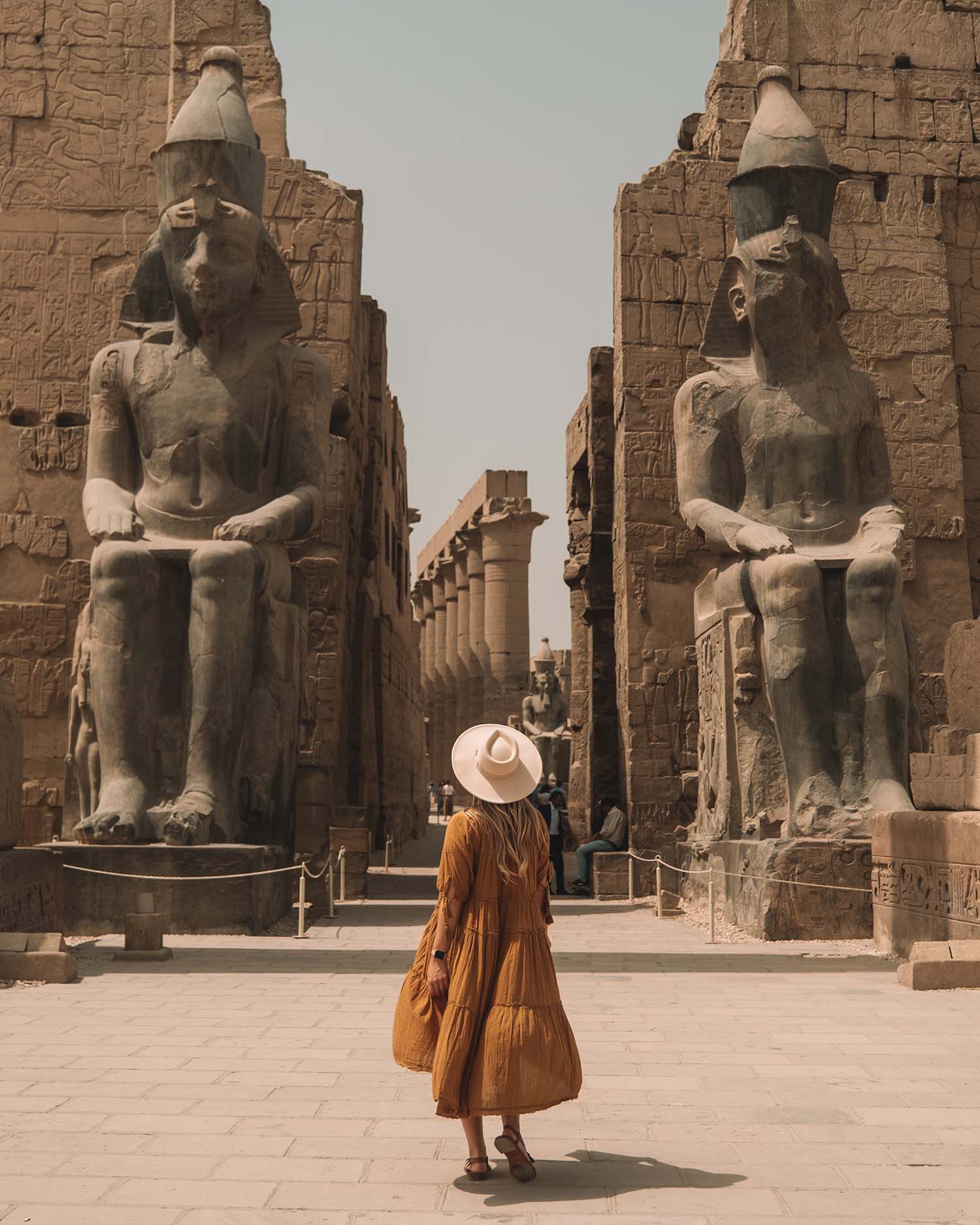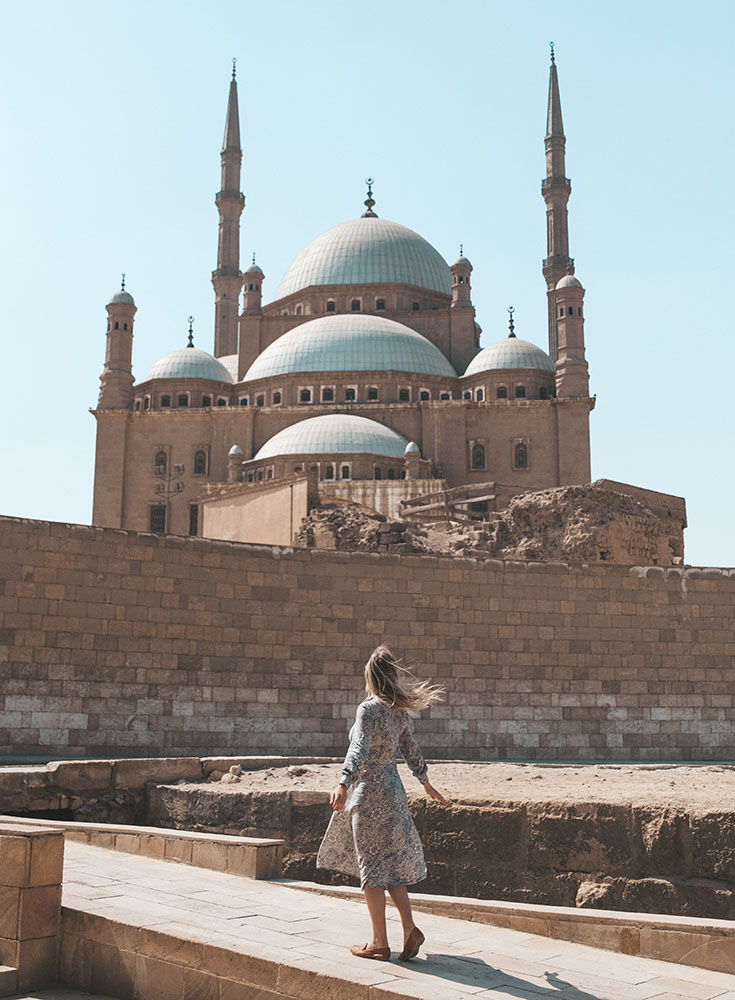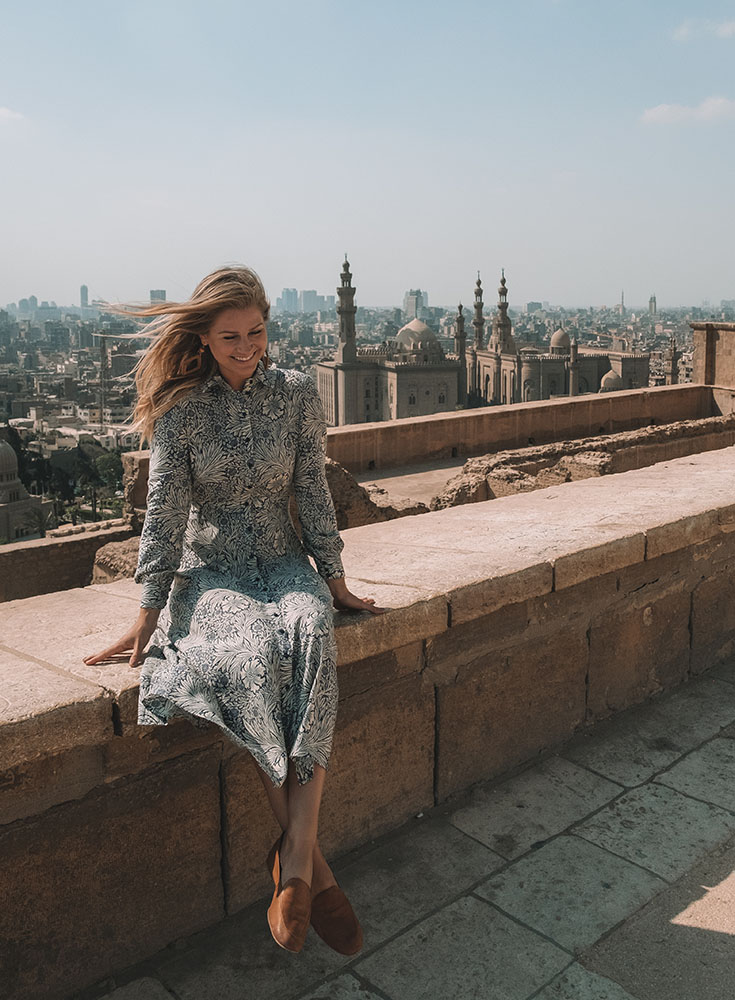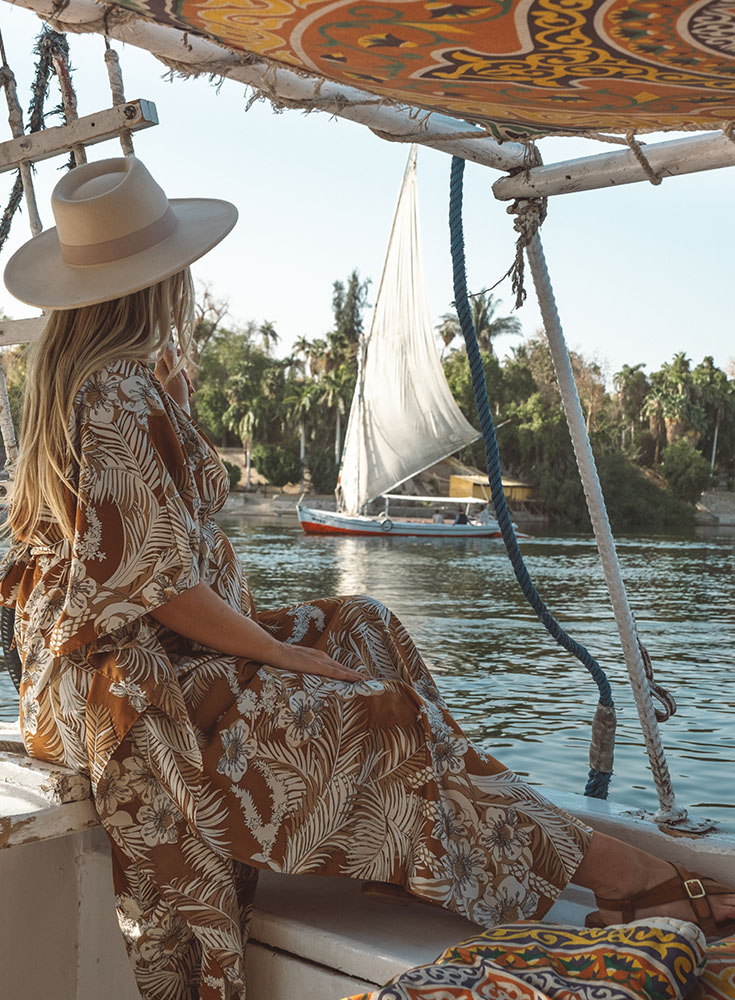 Midi + Long Dresses
Midi and long dresses are where it's at! These are great to combat the heat, you can usually find ones in quite light fabrics, and they're a wonderful option when dressing for a conservative country.
Midi Dresses:

Long Dresses: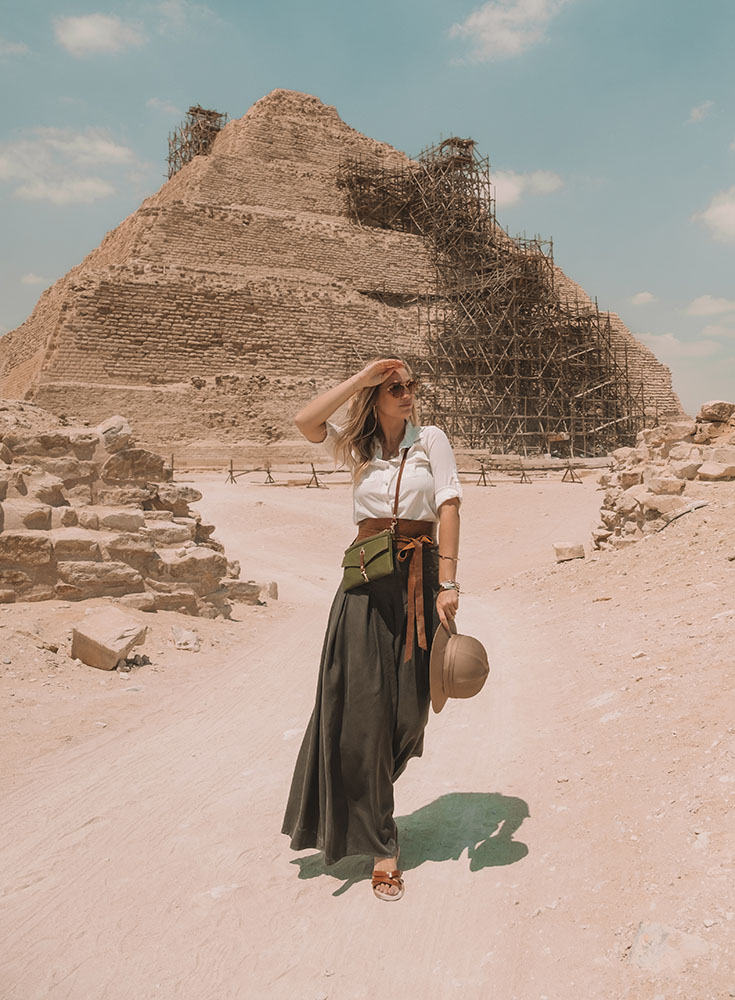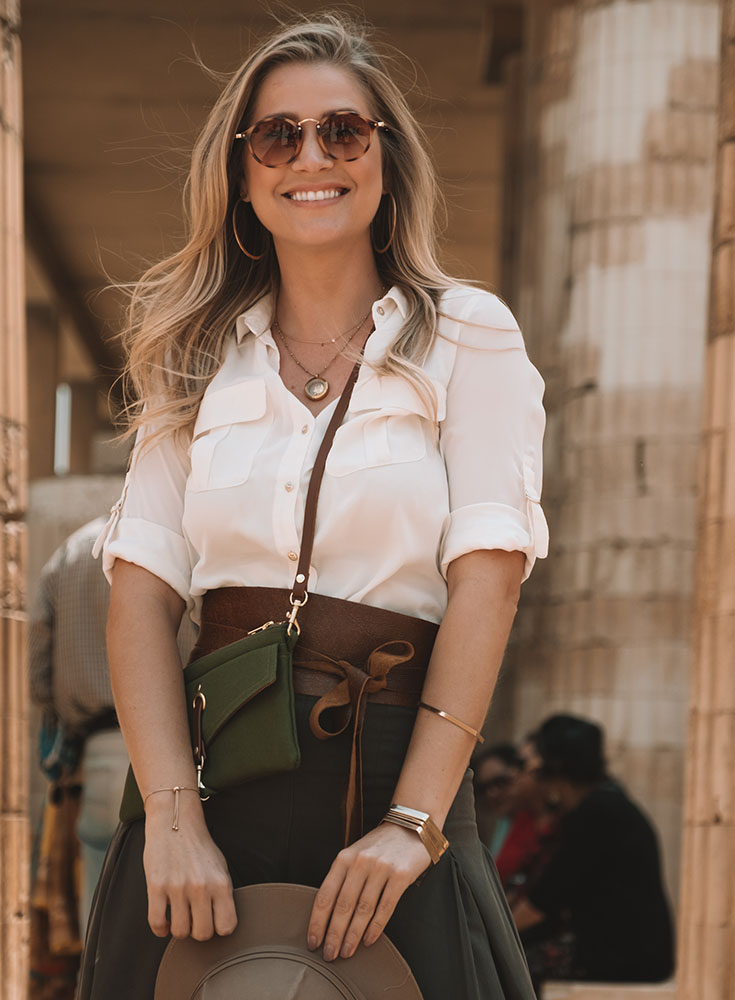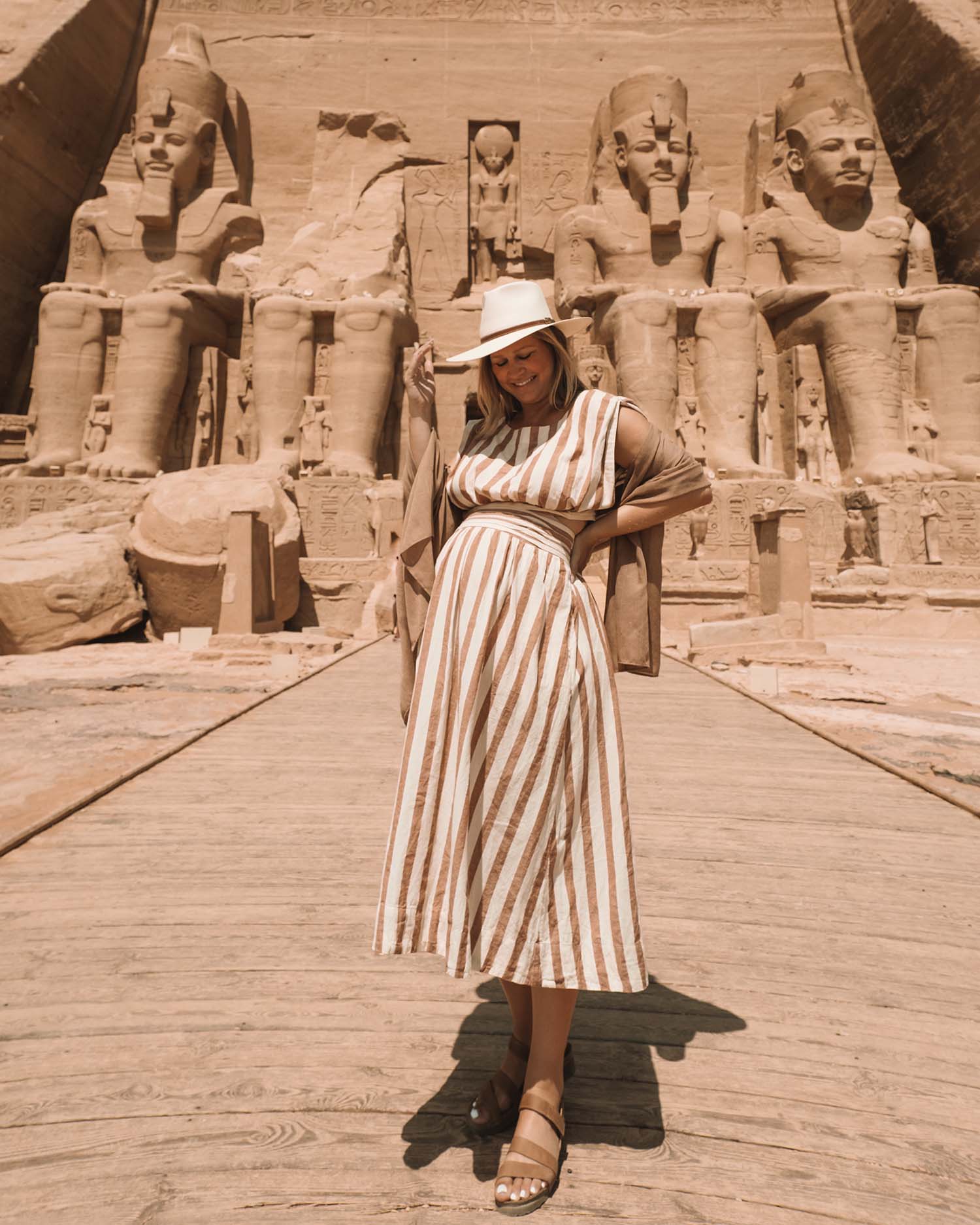 Skirts & Breezy Tops
As with everything else I've mentioned, finding cool and breathable fabrics is KEY!
When it comes to pairing shirts with skirts, find lightweight fabrics like linen or cotton that will let air flow through. The sticky sweat is real here!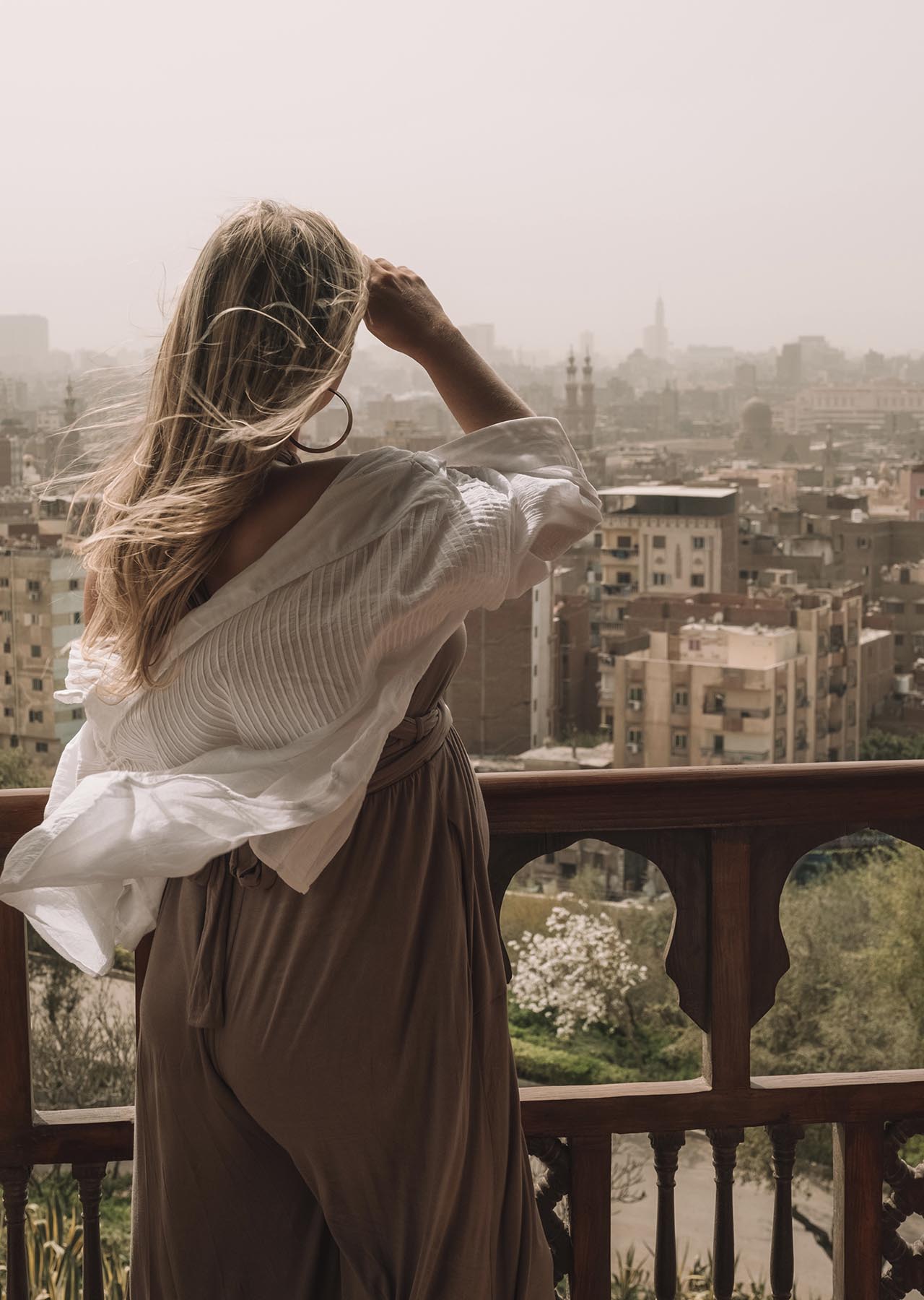 Tips for Staying Cool
Footwear:  I tend to overheat when I'm in shoes like sneakers, though some people prefer to wear shoes because it's uncomfortable for them to spend long days in sandals. That said, if you don't have much experience in hot weather, plan for both — as in bringing sandals and other shoes.
Cooling Towels: these are an absolute life saver and you don't need to use cold water! It can be any temperature and it will get cool and provide a lot of relief.
Hats: Hats are a saving grace in an area that doesn't have much shade. Do be mindful that it can get sweaty under your cap, though. If you're wondering how I pack wide-brim hats without squishing them, snag my favorite hat clip that can attach to luggage or a handbag!
Personal Fan: Sometimes I feel so silly for carrying this around but when you're somewhere so hot that you're about to lose it, you don't care as long as you can find relief.
Small Packable Umbrella: Bring your own shade, especially if you're traveling somewhere very exposed like Egypt, and visiting historical places without shade.