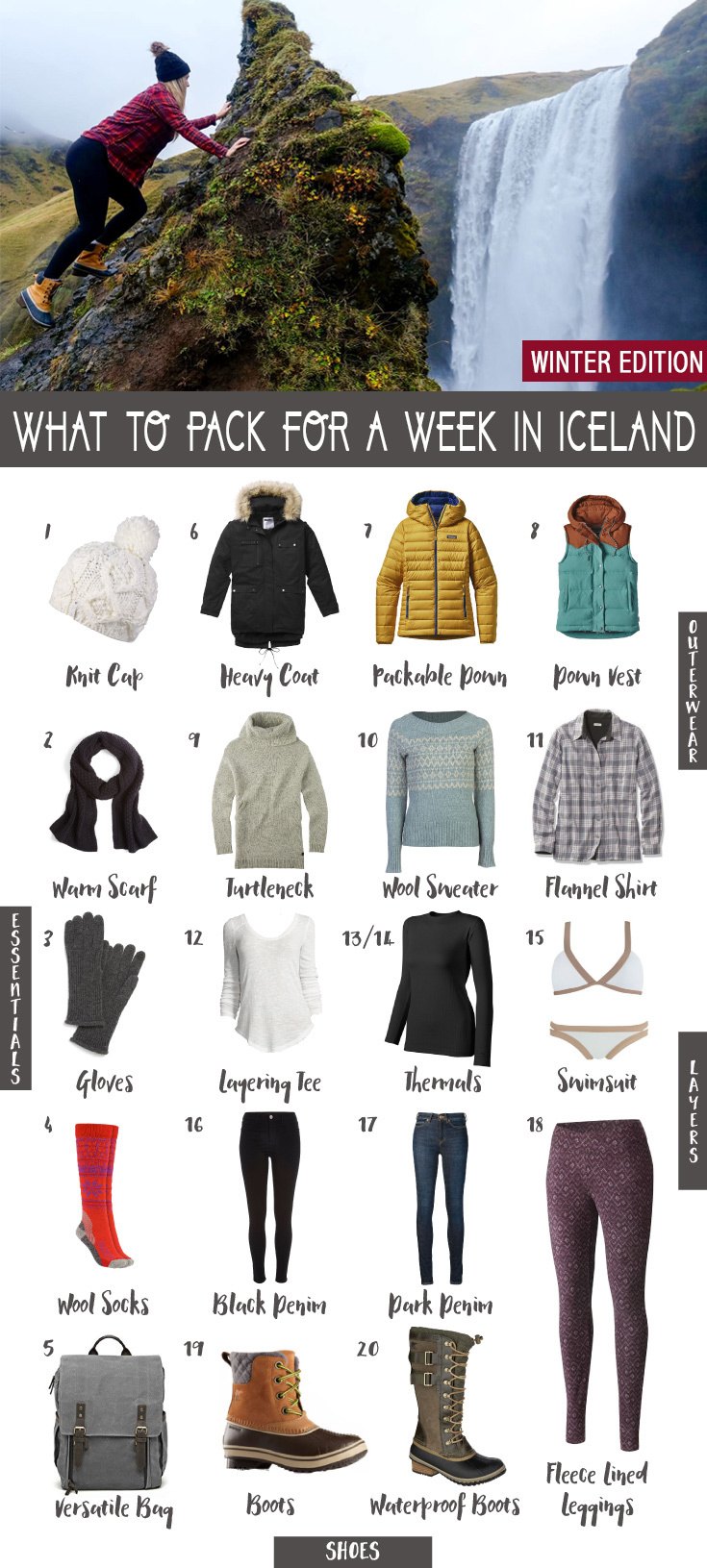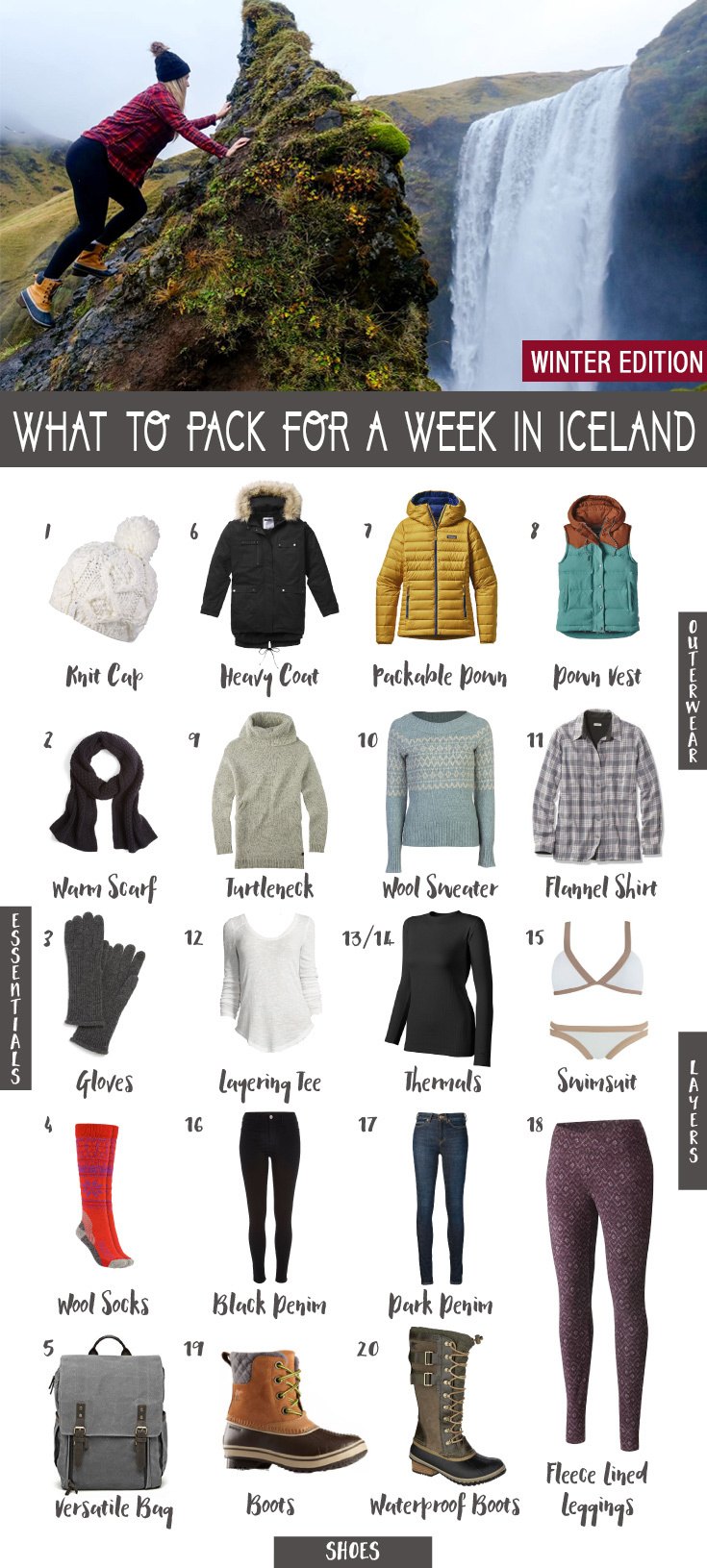 Updated: April 2023
It's no surprise that Iceland is one of my all-time favorite travel destinations. On two different trips, I managed to take on countless adventures, including snorkeling in the Silfra Fissure, glacier hiking, visiting the Blue Lagoon, driving the Golden Circle, camping around the Ring Road, and more!
The weather in Iceland can be pretty unpredictable and will change depending on the time of year you're visiting, so figuring out what to pack for a week in Iceland can be pretty daunting.
Use my packing ideas below, but revise as needed based on the weather and season for when you plan your own trip to Iceland!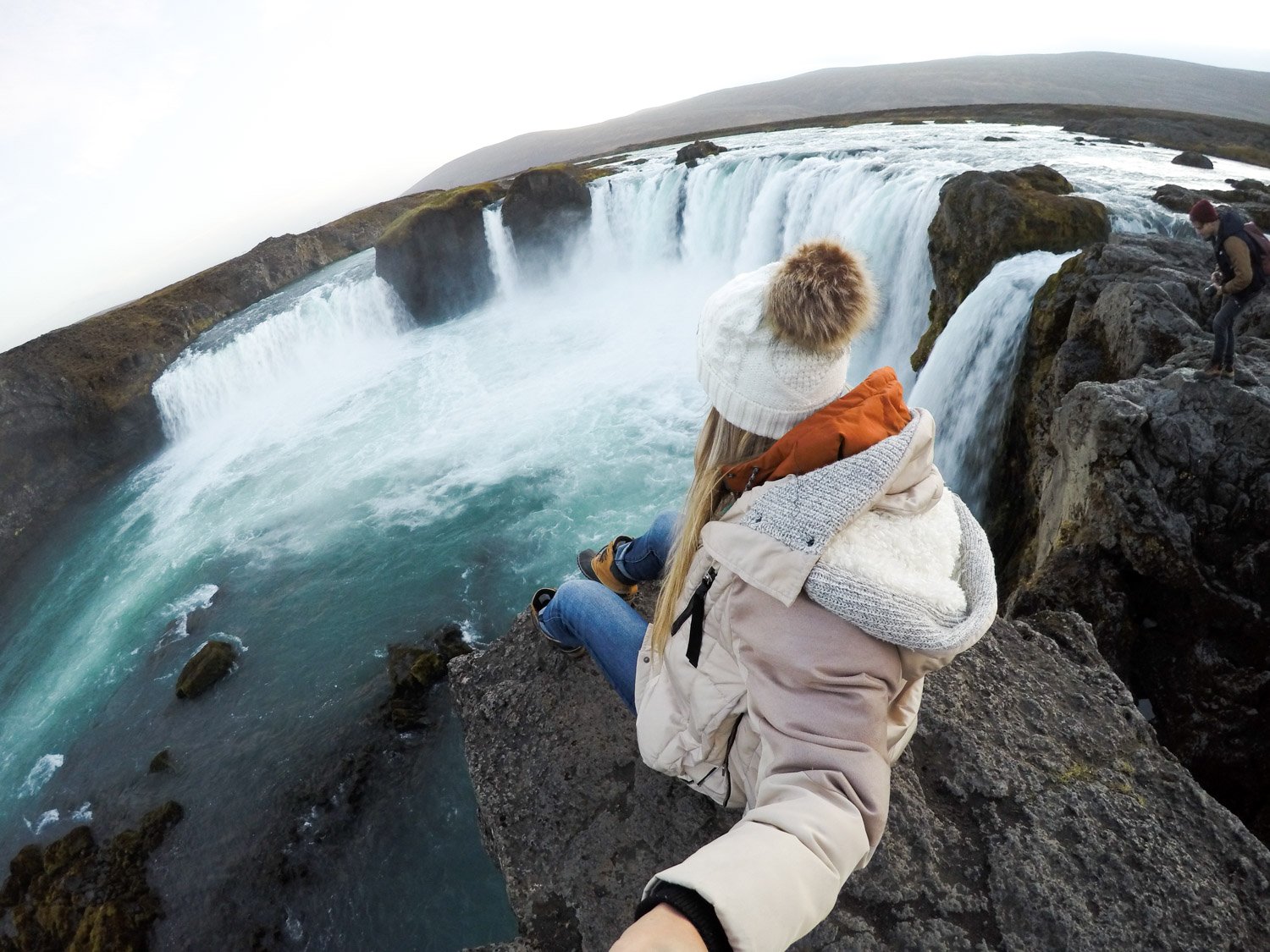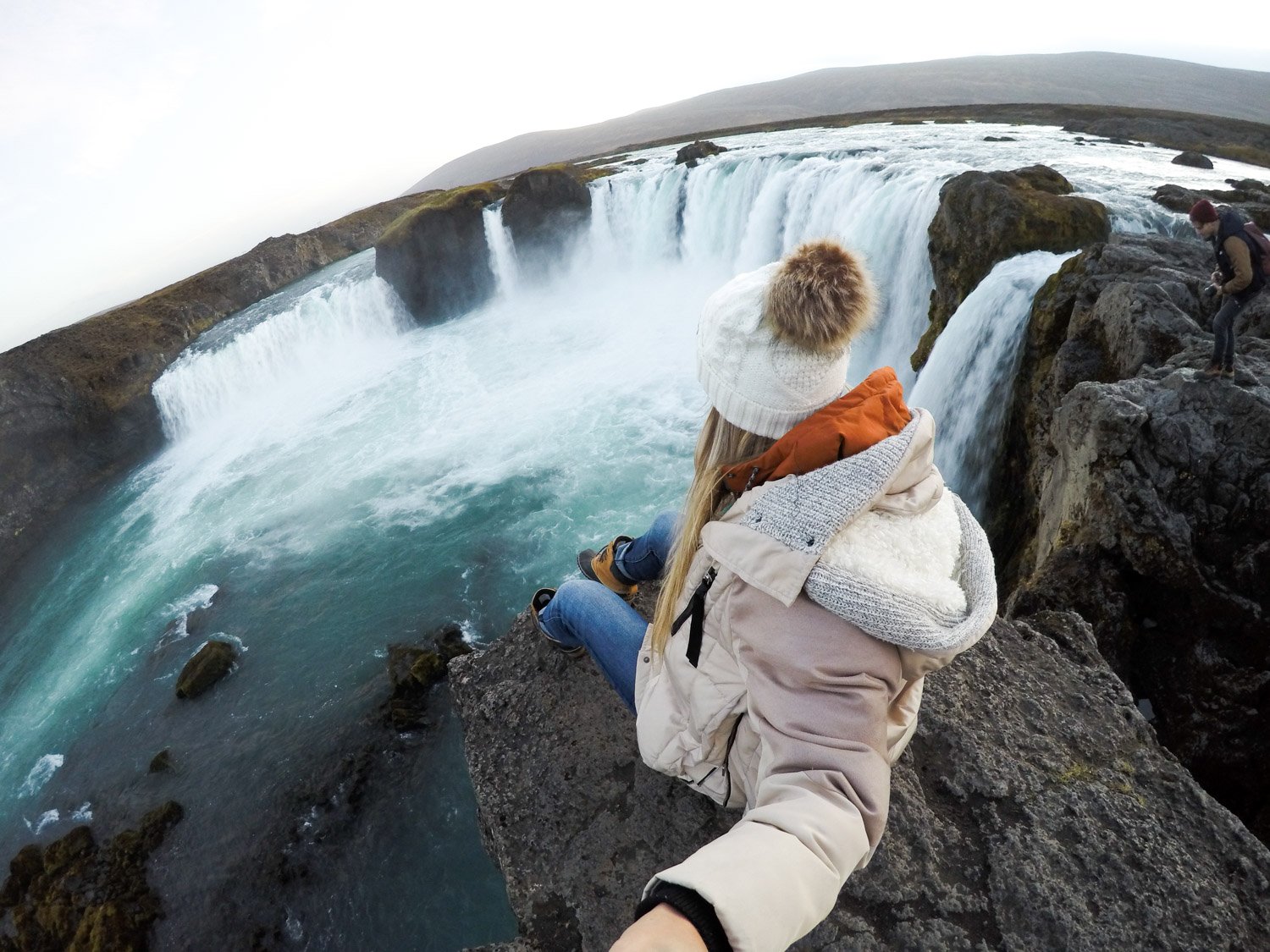 My Iceland Trip Details
Travel Dates: October
Season: Early Winter
Weather: Early winter is one of the best times to visit Iceland because you have a better chance of seeing the elusive Northern Lights. Temperatures are cool in summer and quite mild in winter. The weather in Iceland is incredibly unpredictable though. On many days, I experienced all four seasons in a day and often, strong winds.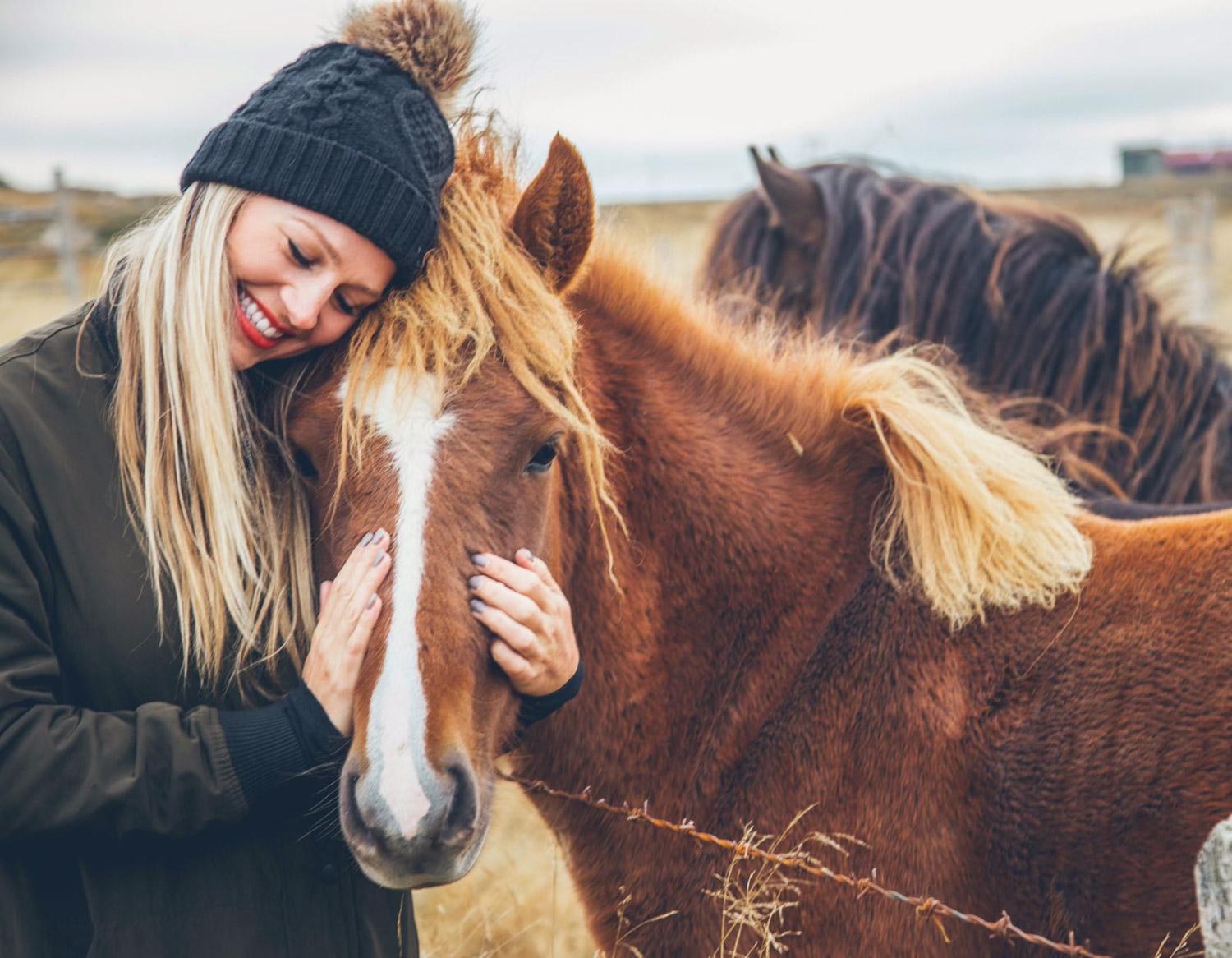 Get Wooly With It
Packing warm clothing is absolutely essential. Merino wool layers are a great option for keeping warm in these conditions. Merino wool is a natural insulator that traps body heat, keeping you warm even in damp conditions.
Because merino wool is breathable, it allows moisture to escape from the body, helping to regulate body temperature and prevent overheating — win, win!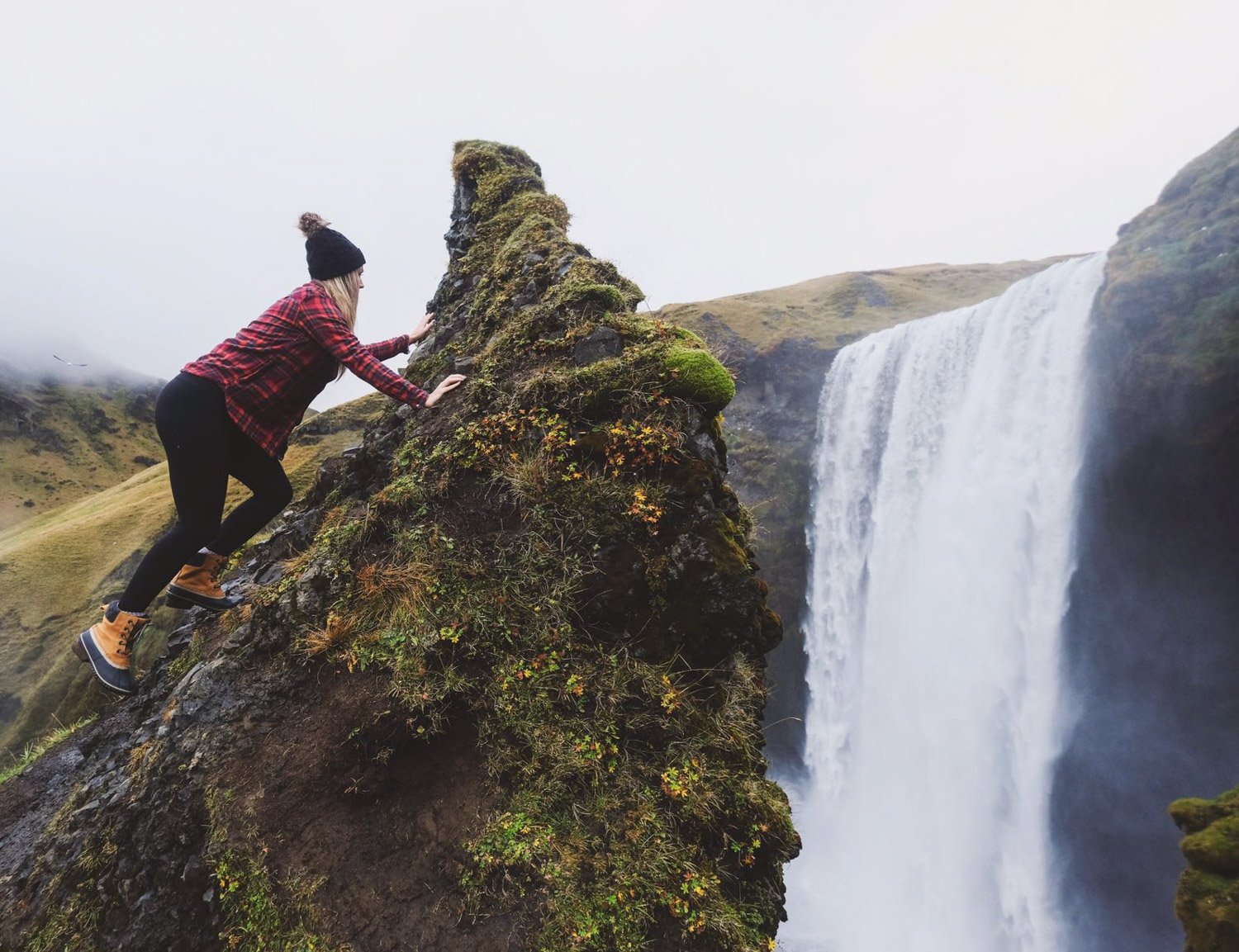 What to Pack for a Week in Iceland
Essentials
1. Knit Cap // You'll definitely need something warm on the top of your head. Pack 1 or 2 just to be safe. I wore these fleece-lined beanies on my most recent trip!
2. Warm Scarf // I pack a scarf on every trip but you'll need one in Iceland. Bring a chunky one that can double as a small blanket.
3. Gloves // It's cold. Bring a nice pair. If they have touchscreen pads, it's a huge bonus so you don't need to take them off to snap photos on from your smartphone.
4. Wool Socks // Trust me on this, invest in some heavy wool socks. They wick away moisture and keep your feet dry and warm.
5. Versatile Bag // A bag like this is awesome. It's nice to have a nice-looking bag for days you want to feel like a local in Reykjavik, but this also converts into a backpack so it's practical for daytime use while you're exploring with camera gear. Check out more of my favorite luggage and backpacks here.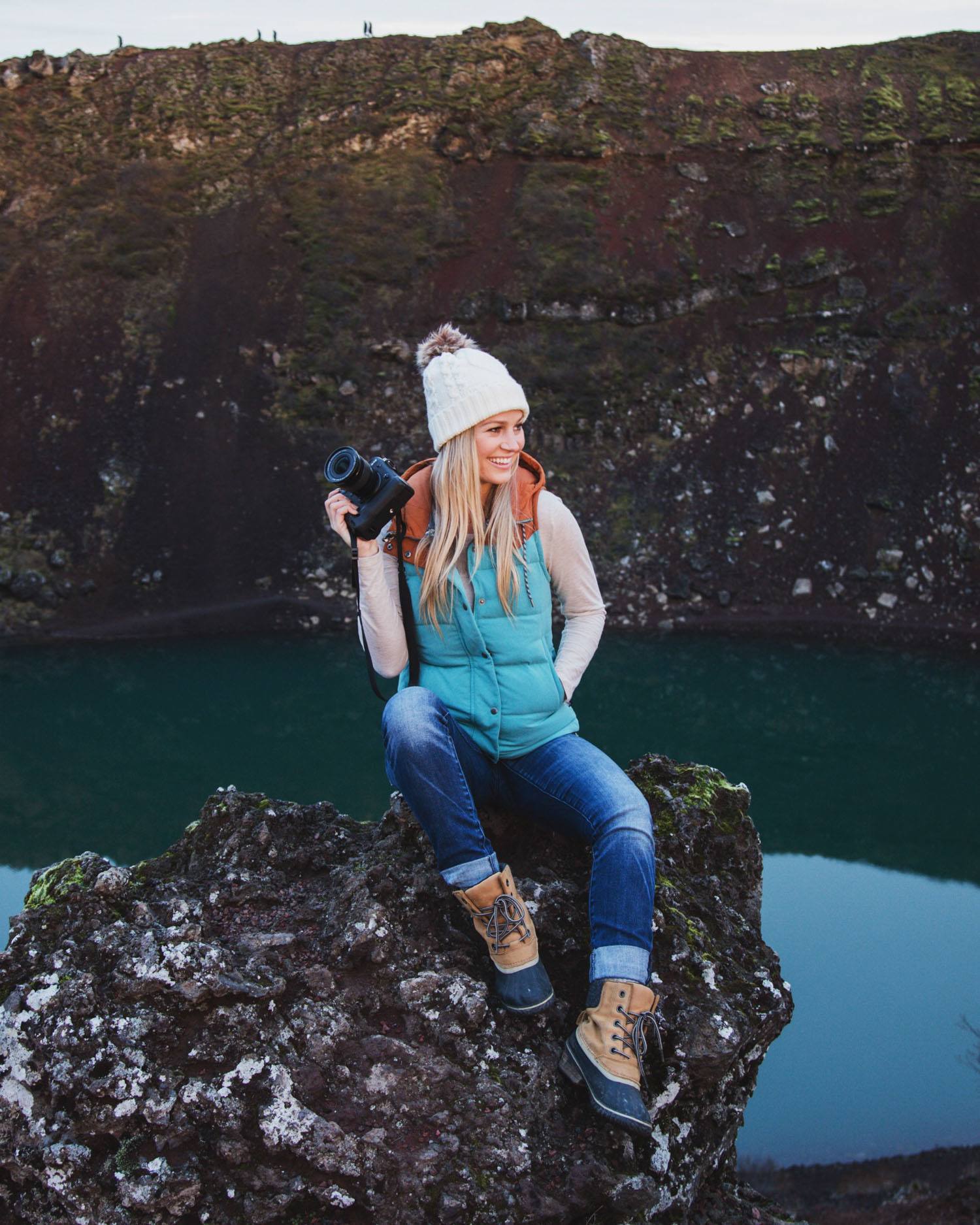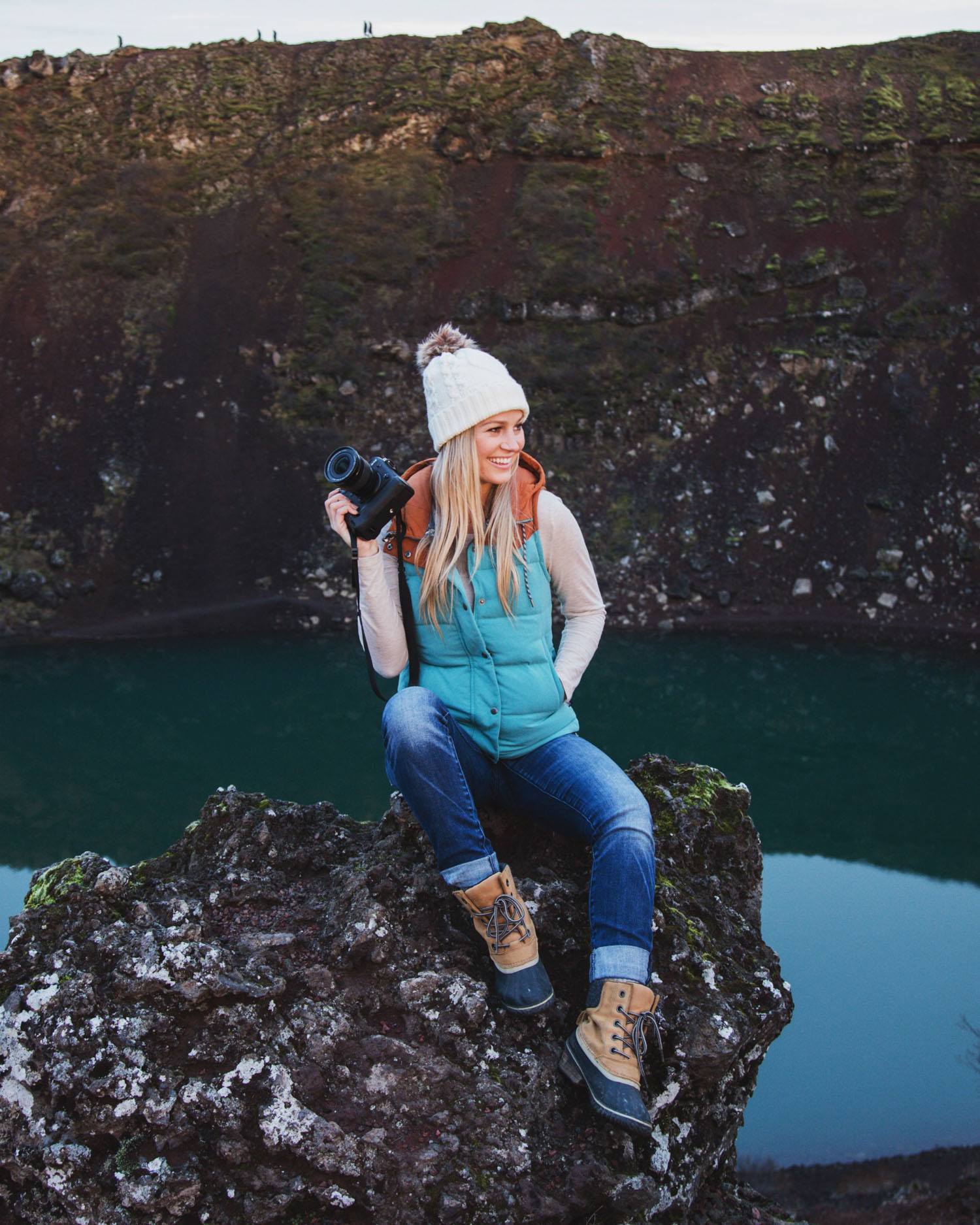 Outerwear
6. Heavy Coat // It's cold. Don't skimp on a nice, heavy coat.
7. Packable Down // A packable down jacket is amazing for trips like this. They roll up so small they take up no space in your suitcase but are super warm.
8. Down Vest // I wore my down vest almost every day. It's nice to have an extra layer between your shirt and coat that doesn't add bulk to your sleeves.
9. Heavy Turtleneck // Scarf + sweater in one! No brainer.
10. Wool Sweater // Again, quality warmth goes a long way. Don't bring synthetics. Invest in a nice wool sweater or wait until you get to Iceland and buy an Icelandic wool sweater.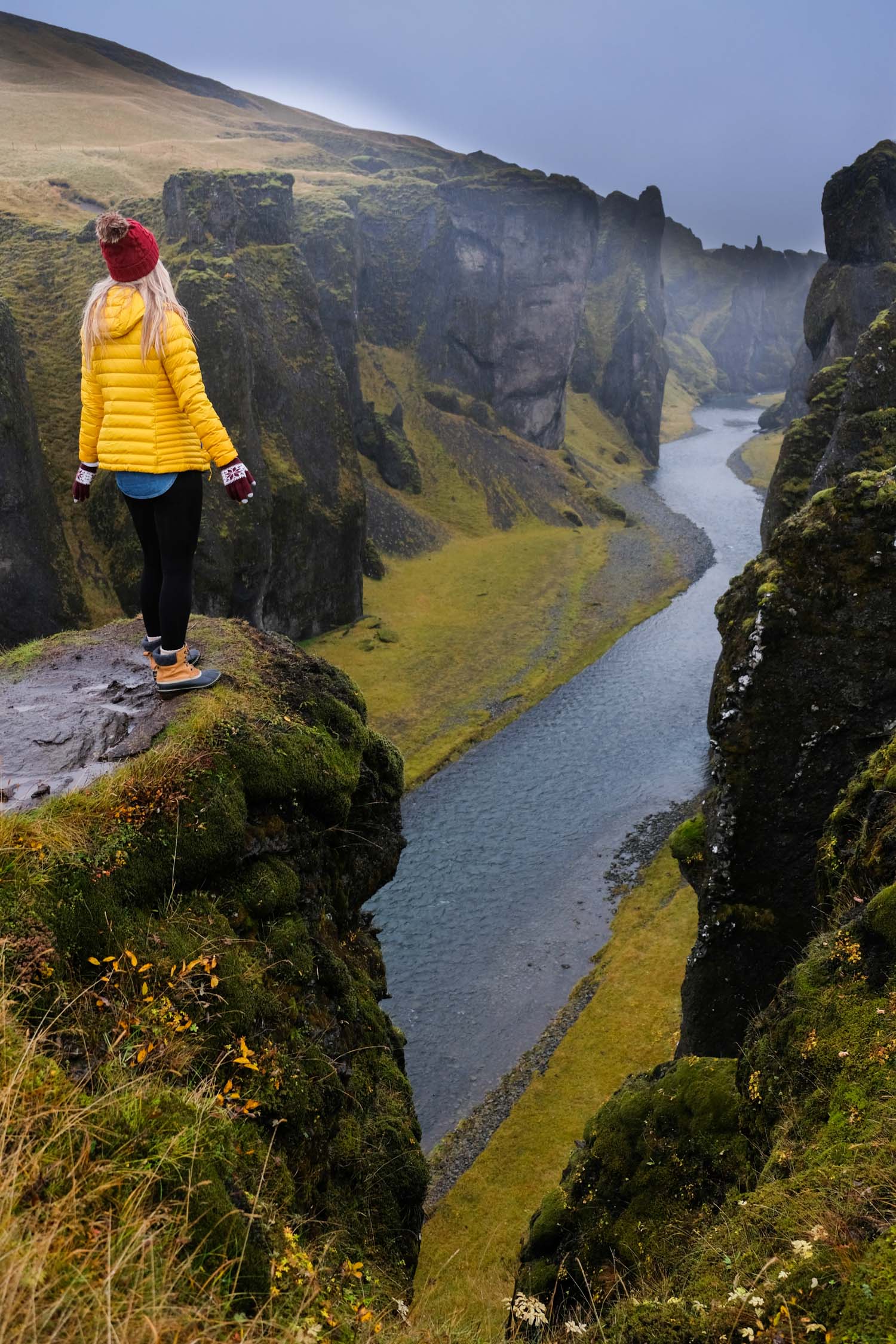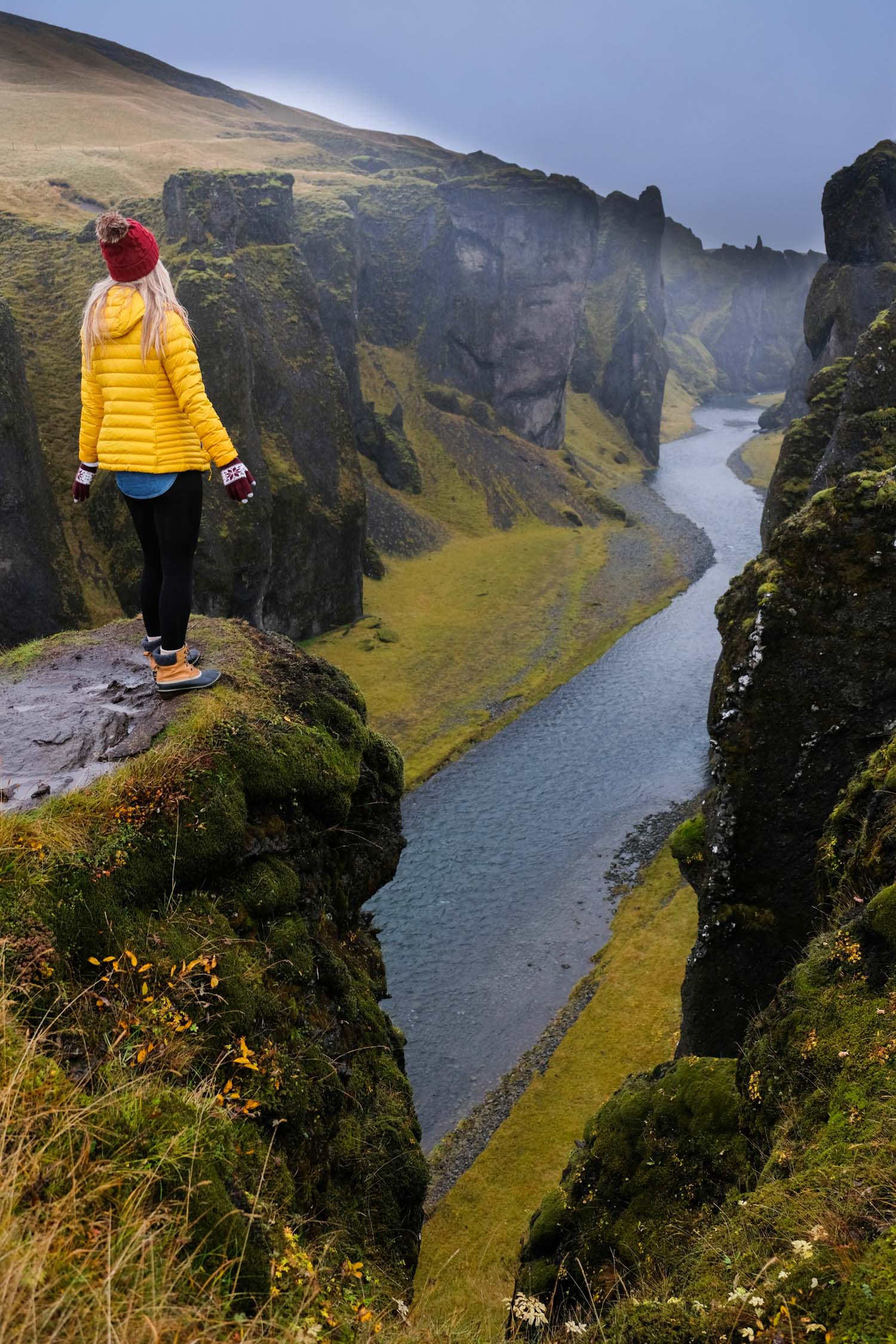 Layers
11. Flannel Overshirt // I found that I wore my coat nearly all day, but it was nice to have a long sleeve that was a bit fashion-forward. They look super cute under vests and are perfect for layering.
12. Long Sleeve for Layering // The key to staying warm in Iceland is layering. Bring some basic long sleeves to add or remove throughout the day and night.
13. Thermal Top & 14. Thermal Pants // Thermals are essential for a trip to Iceland. Get a super thin set that you can wear even under skinny jeans. They keep you much warmer than cotton and are super soft to the touch.
Helpful Tip: Pack a poncho, waterproof jacket, and umbrella if you're traveling fall and winter seasons! You'll thank me later.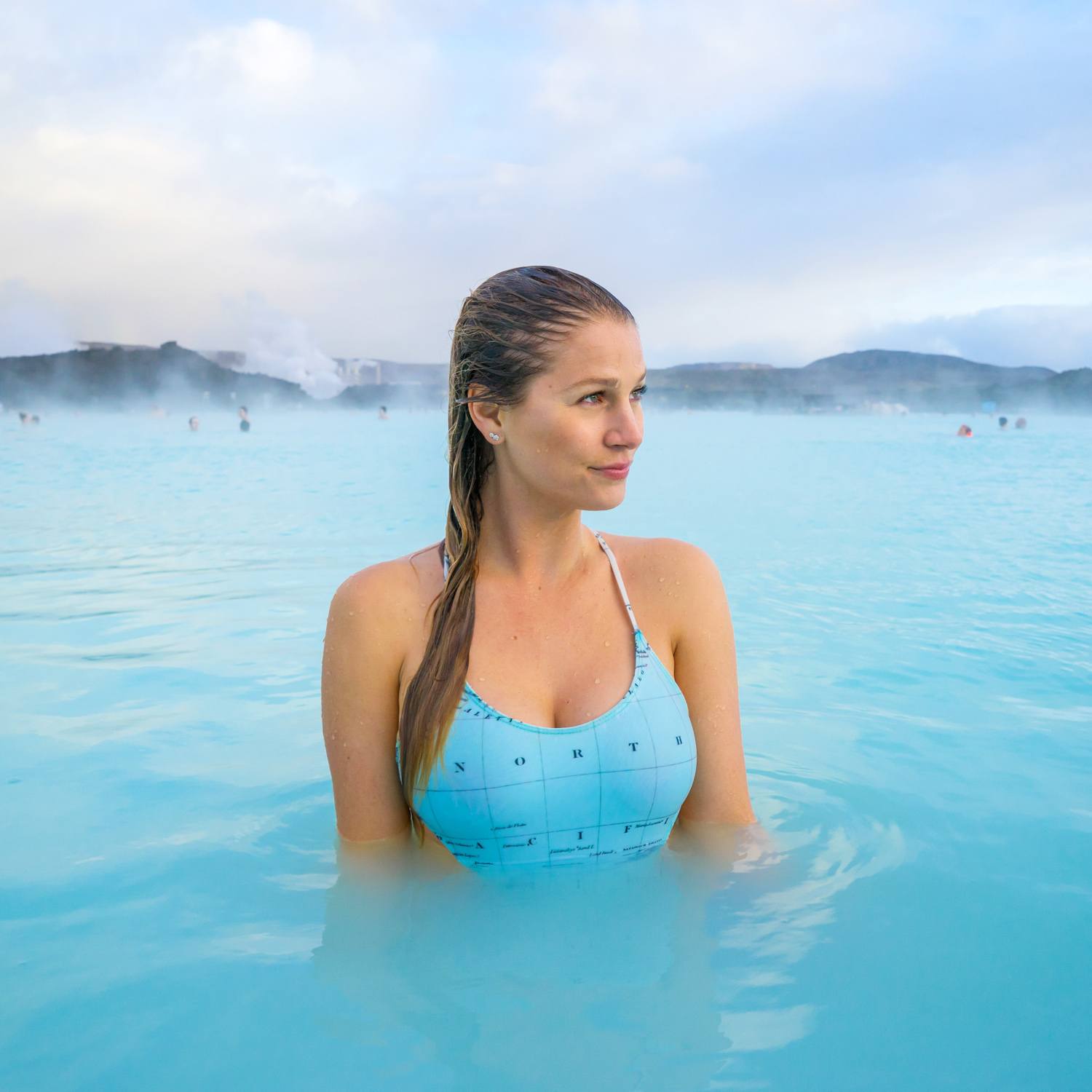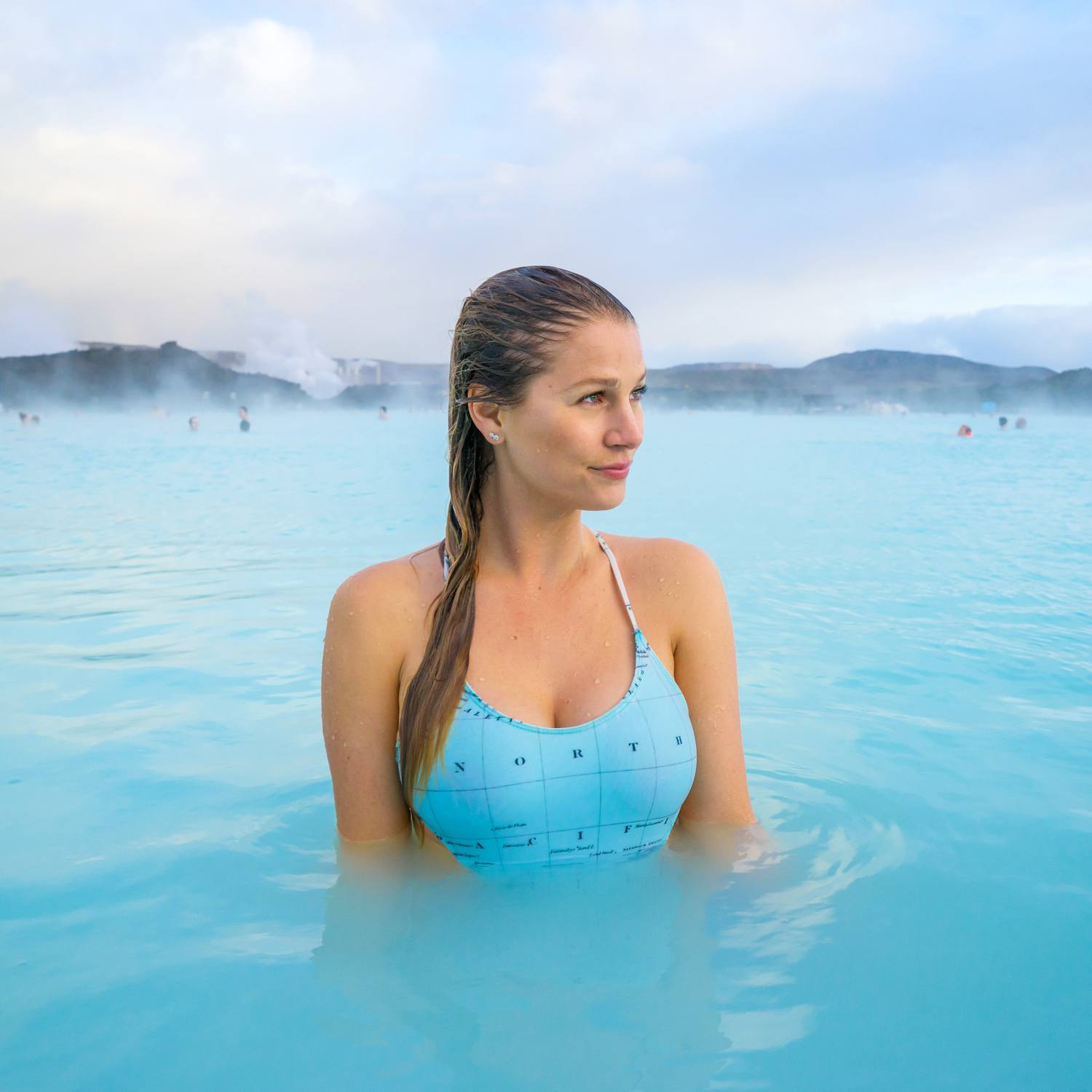 Swim
15. Swimsuits // You'll want to bring at least 1-2 swimsuits to take a dip in the Blue Lagoon and geothermal pools.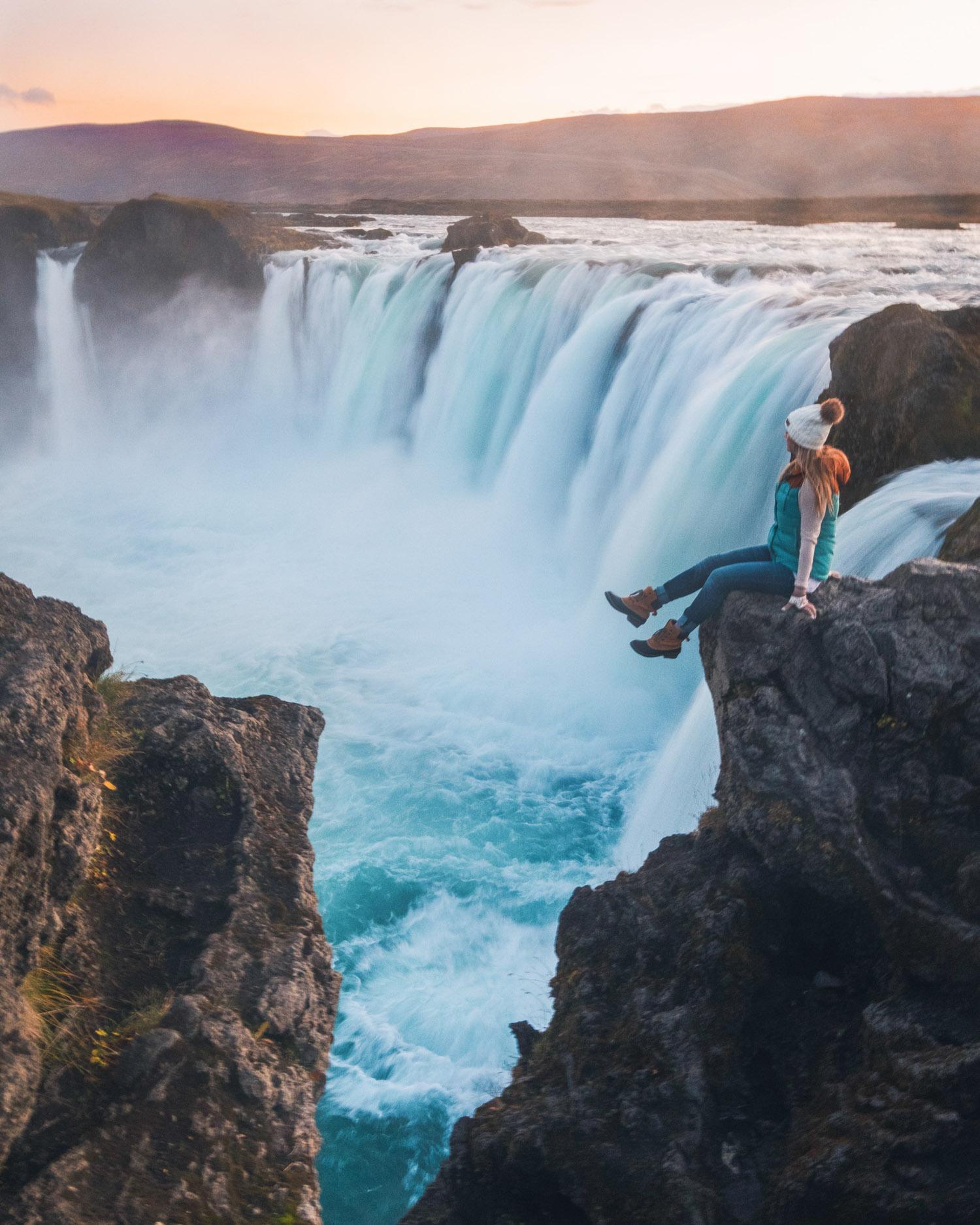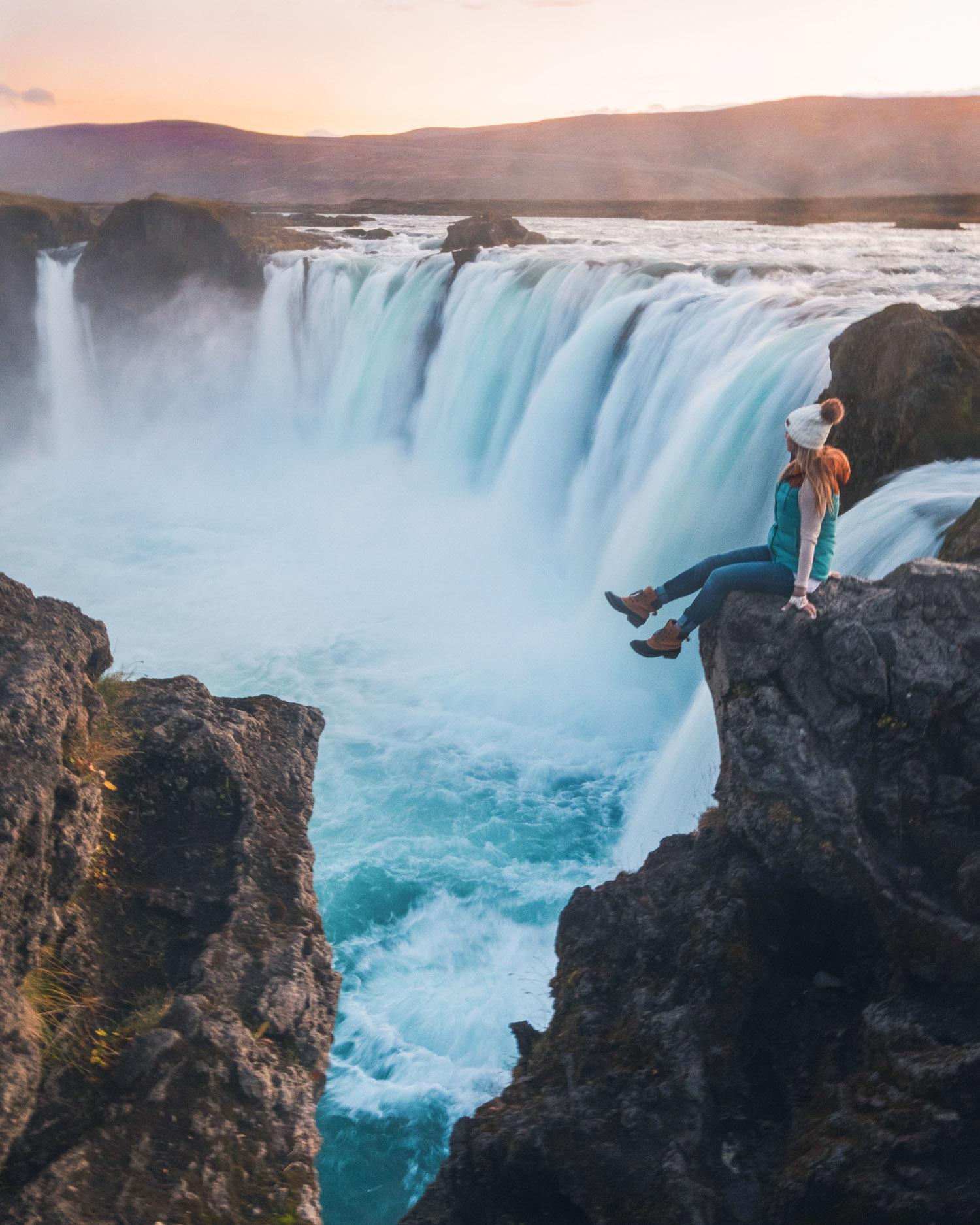 Pants
16. Black Denim // Black jeans are super versatile.
17. Denim Jeans // Can't go wrong with the classics.
18. Fleece-lined Leggings // These were life-savers. On more adventurous days that I'd normally wear yoga pants, I wore my thermal pants and a pair of fleece-lined leggings instead. Just as comfy- way warmer.
Be sure to bring multiple pairs of fleece leggings as you will likely wear them every day!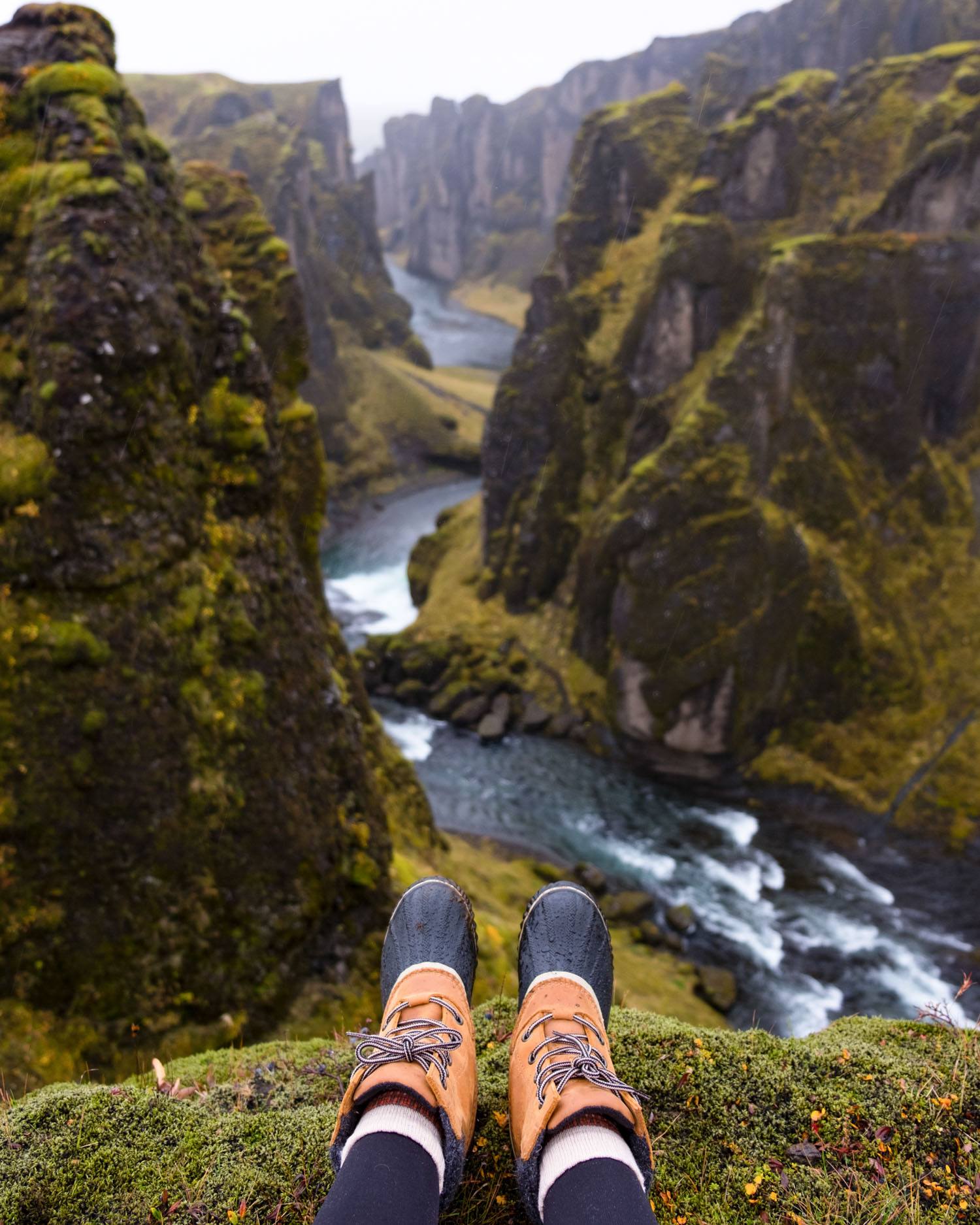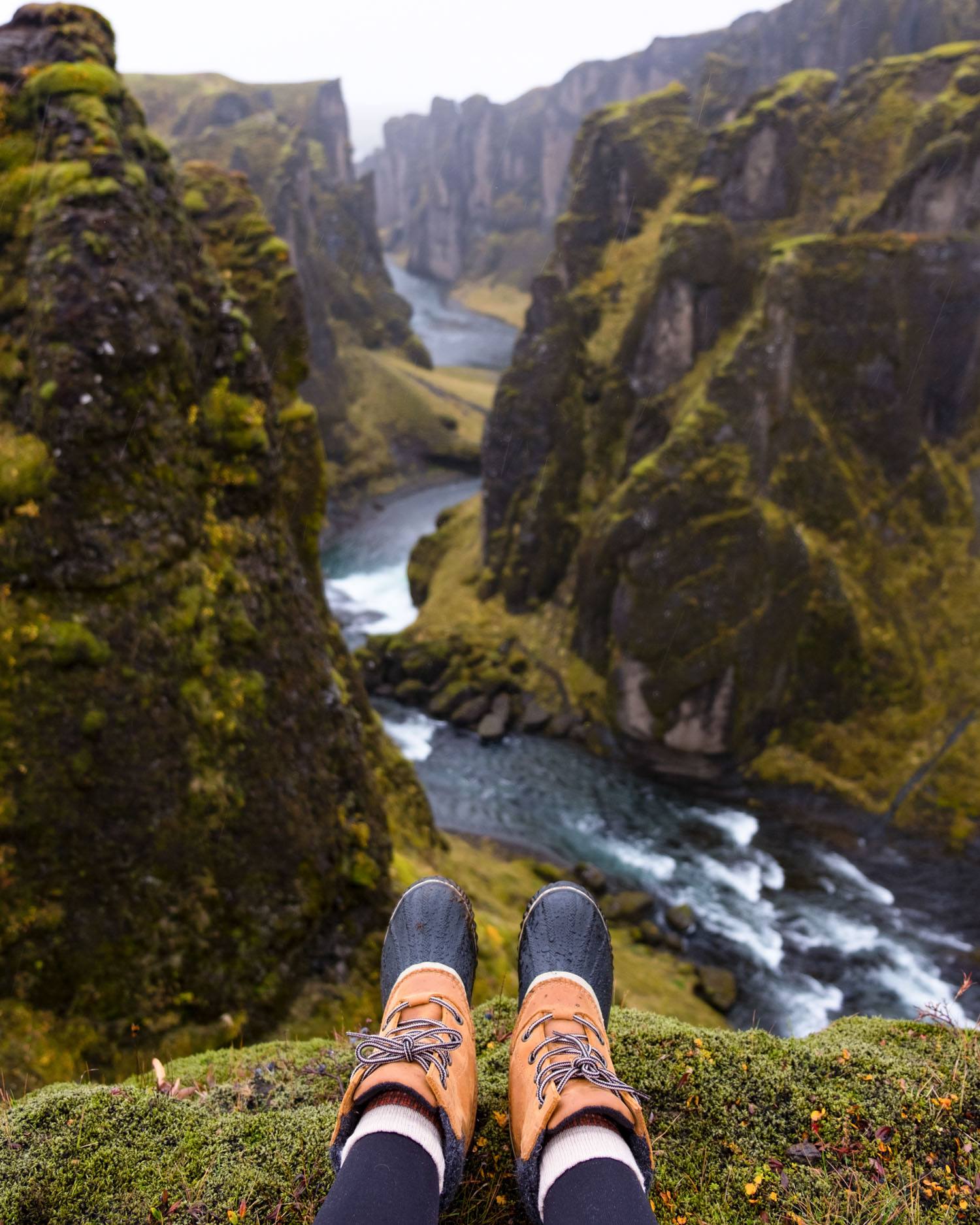 Shoes
19. Boots // A shorter boot for everyday wear.
20. Waterproof Boots // Tall boots in case there's snow or rain. You'll spend time hiking through mud and streams in the winter, so it is essential. If you're only going to bring one pair of boots, make sure they're waterproof!