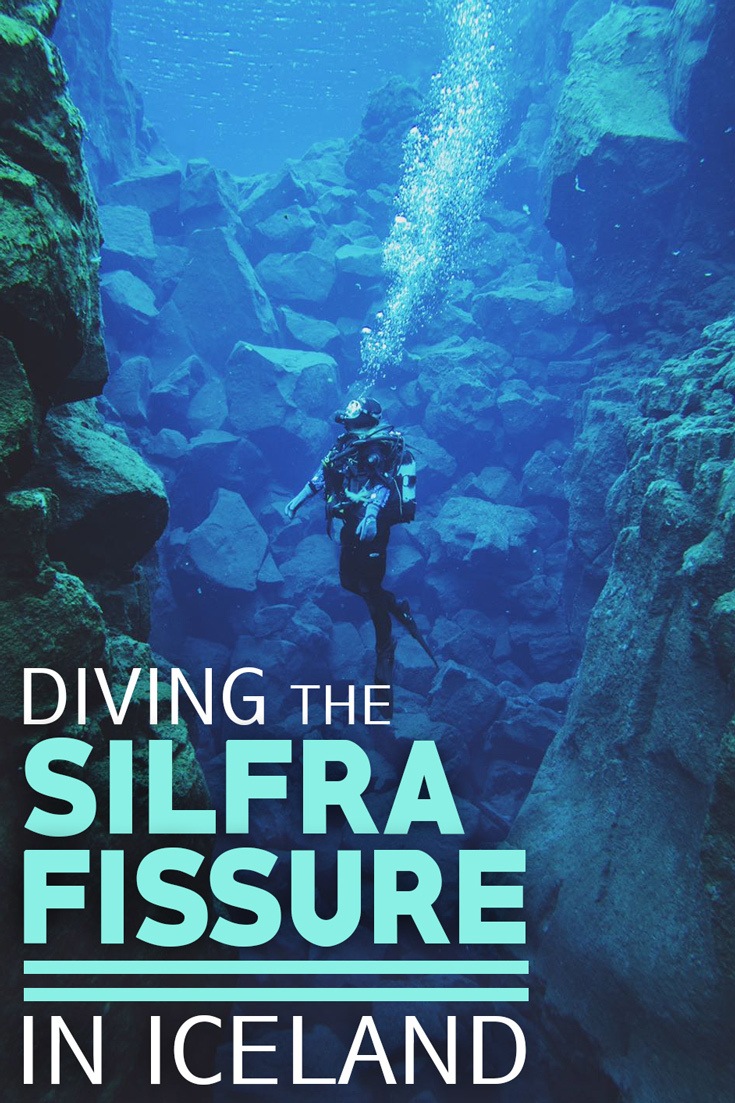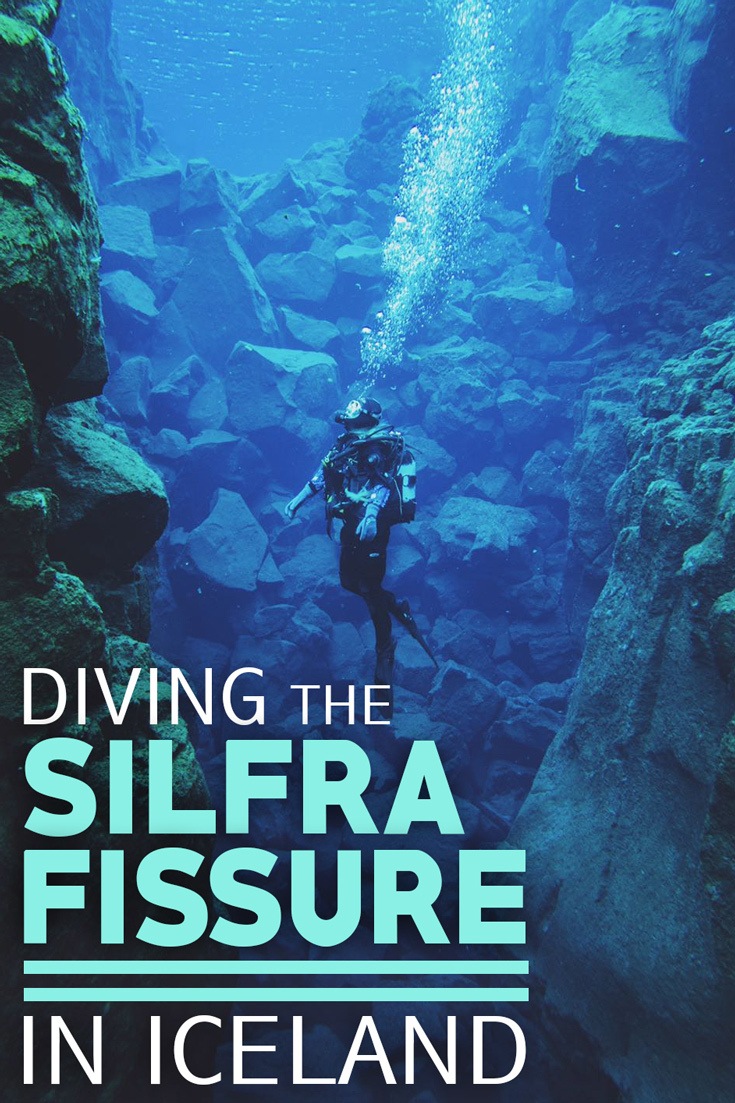 With seventy percent of the planet underwater, you've got to dive in to truly see what the world has to offer. Since getting scuba certified, I've been obsessed with traveling to the best dive sites around the world.
The Silfra Fissure in Iceland is one of the most incredible dive sites you will ever see!
I was so impressed with snorkeling the Silfra Fissure on my first trip to Iceland back in 2014 that I knew I had to get a bit deeper, especially after finishing my Advanced PADI certification in Playa Del Carmen, Mexico earlier this year.
Here's my experience diving the Silfra Fissure!

The Fissure
The Silfra Fissure is the space between the North American and Eurasian continental plates. This is actually the only place in the world where you can swim between two continental plates.
It is incredible geographically, and its water is crystal clear. In fact, it's some of the clearest water anywhere. The underwater visibility in the Silfra Fissure is well over 100 meters.
That's almost 330 feet!
The water is so clear here because it's filtered through underground lava for up to 100 years before it fills up the fissure. This stuff is seriously better than bottled water.

What to Expect
Silfra Fissure isn't for solo divers. You'll need to book through one of the many companies that do diving excursions, and a guide will take you out. I did my dive with Arctic Adventures and loved it. These guys specialize in ecotourism and environmentally friendly trips all over Iceland.
They have very knowledgeable and fun guides.
The diving trips to Silfra Fissure last about 4-5 hours, including the pickup time. You can also meet the guides on location for a two-hour dive.
When you book a Silfra Fissure dive with Arctic Adventures, and most companies for that matter, a certified PADI diveguide or divemaster will guide you around the Silfra Fissure and show you the most beautiful spots.
The company provides all of the essential diving gear, including a special dry suit that is made for icy cold glacial water.
You'll stay relatively dry and mostly comfortable.

Diving the Silfra Fissure
Before you go to Silfra Fissure, it's essential to be certified in diving. If you recently got certified, or just aren't feeling confident in the water yet, this can be a tough dive. Your first time in a dry suit is a little intimidating too.
Right after my trip in October 2016, new requirements to be able to dive in the National Park were set in places, and now divers must also be either dry suit certified or have proof of 10 logged dry suit dives (show their logbook or copy of their logged dives).
These suits make everything feel different. The buoyancy when you are swimming in a dry suit in the Silfra Fissure is different from what you experience in the ocean in a wet suit.
I'll be honest that it's a bit disorienting to dive in a dry suit. Even advanced divers might find it difficult to find their buoyancy.
The good news is that this isn't a deep dive, so a safety stop is not required. If you find yourself floating to the top, fear not! You can enjoy the view at any depth.
The water in the Silfra Fissure is intensely cold.
It's nearly freezing (2 degrees Celsius / 35 degrees Fahrenheit to 4 degrees Celsius / 39 degrees Fahrenheit, depending on the time of year). While the dry suits help, it's honestly pretty uncomfortable.
Don't let that stop you though! Diving here is an awesome and exhilarating experience.

Other Helpful Tips
You may get wet. My dry suit had a small leak in the foot, but I didn't even notice I was wet until I took the dry suit off after my dive.
When you are packing for the Silfra Fissure, forget about swimwear and cotton. Bring all things fleece and wool. Warm woolen socks are a must-have here. It's also good to have a change of clothes just in case you do end up getting wet. Hand warmers aren't a bad idea either!
My hands got REALLY cold while underwater. Before diving, the guides informed us that it's best to keep your hands on your head out of the water or to not swim around with them. The movement pushes the warm water out of your neoprene gloves. If you're planning on snapping photos, mentally prepare yourself!
I took along my GoPro and the 3-Way Mount on this dive for photos. However, if you plan on taking photos with your phone while diving, use protection. My LifeProof iPhone case was a serious lifesaver in Iceland between the snow, dirt and water we encountered in our adventures.

More Information
Tour: Deep Into the Blue
Company: Arctic Adventures
Cost: Starting at 39,990 ISK (approx. $370 USD)