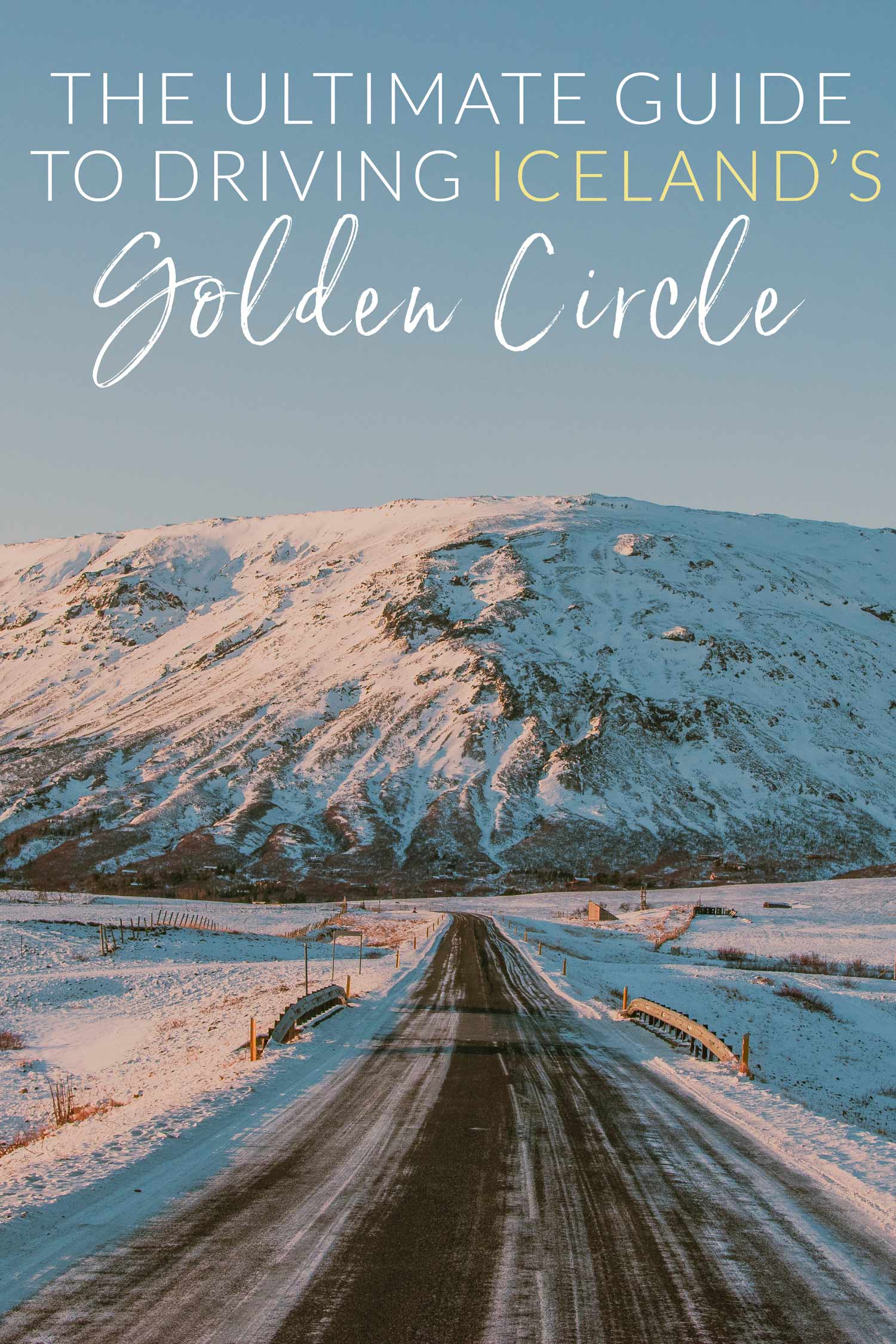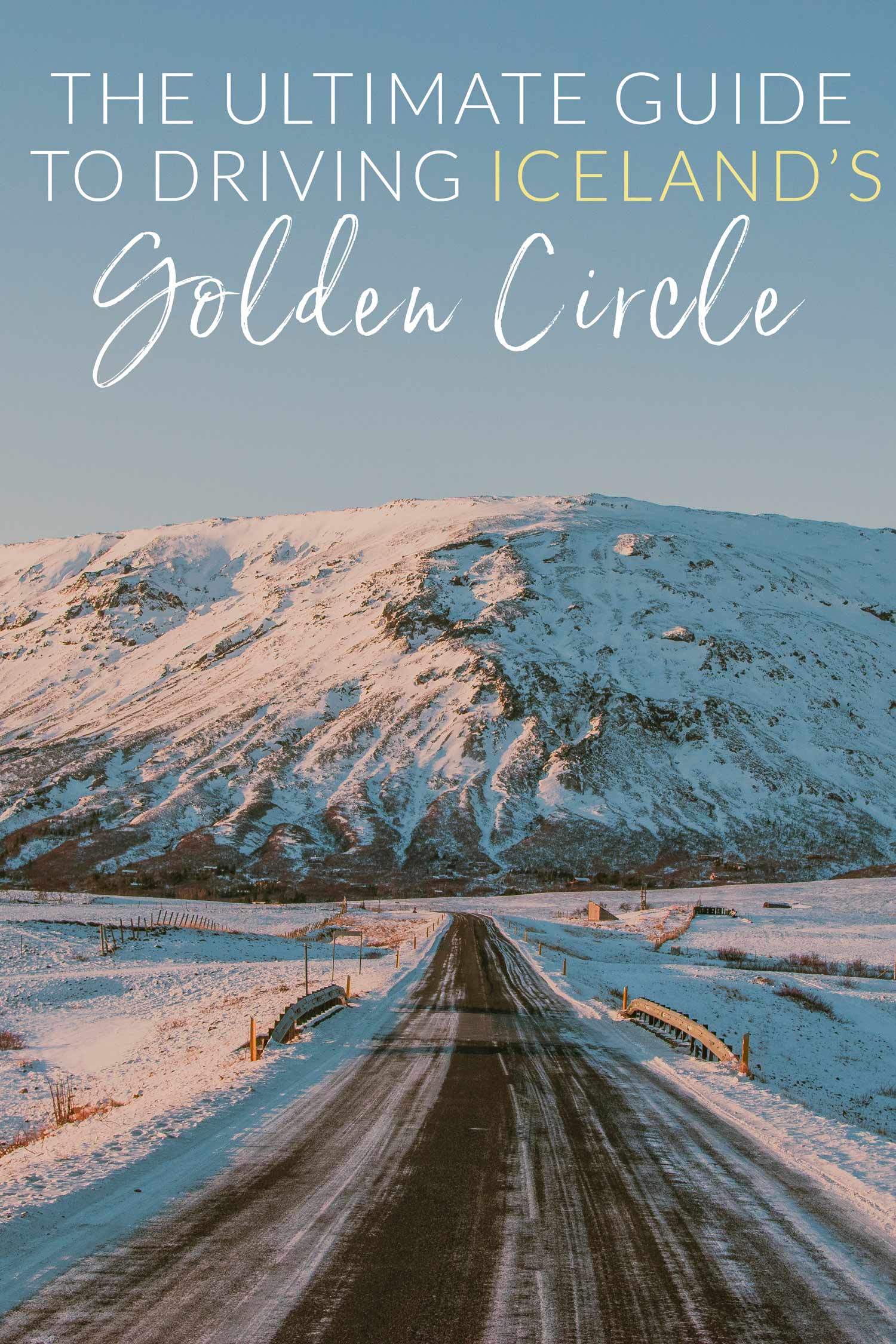 Iceland is a country that is becoming an increasingly popular destination for people who are looking for different and diverse experiences. Whether you have a stopover in Iceland on a flight from North America to Europe or are planning to spend two weeks in Iceland, there is certainly no shortage of attractions and interesting experiences that you can enjoy.
If you don't have 10 days to drive the Ring Road around the island, driving the Golden Circle route out of Reykjavik is an amazing experience, and can be explored in as little as a few hours- although I would recommend as long as possible!
Here's my guide to driving Iceland's Golden Circle in a day!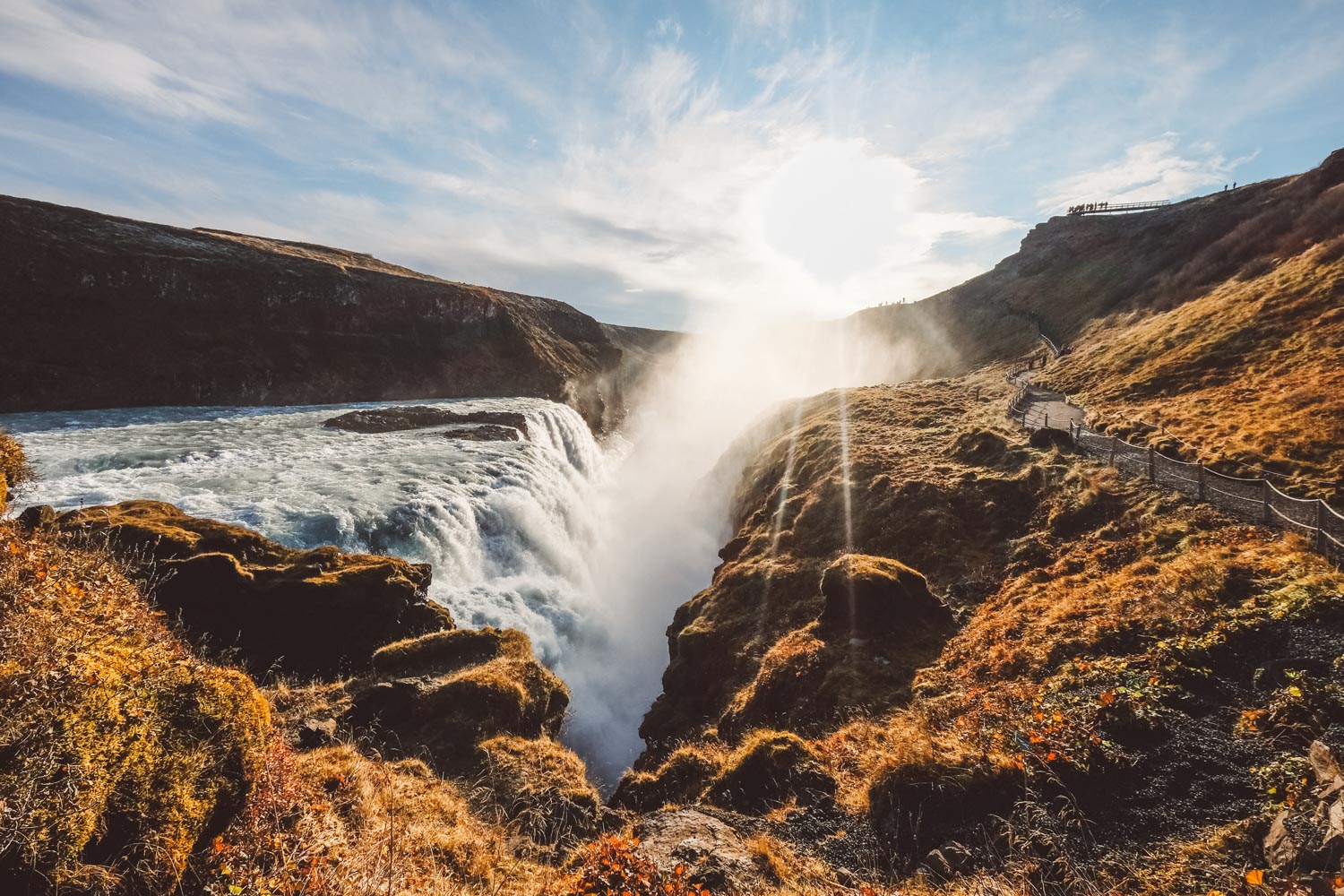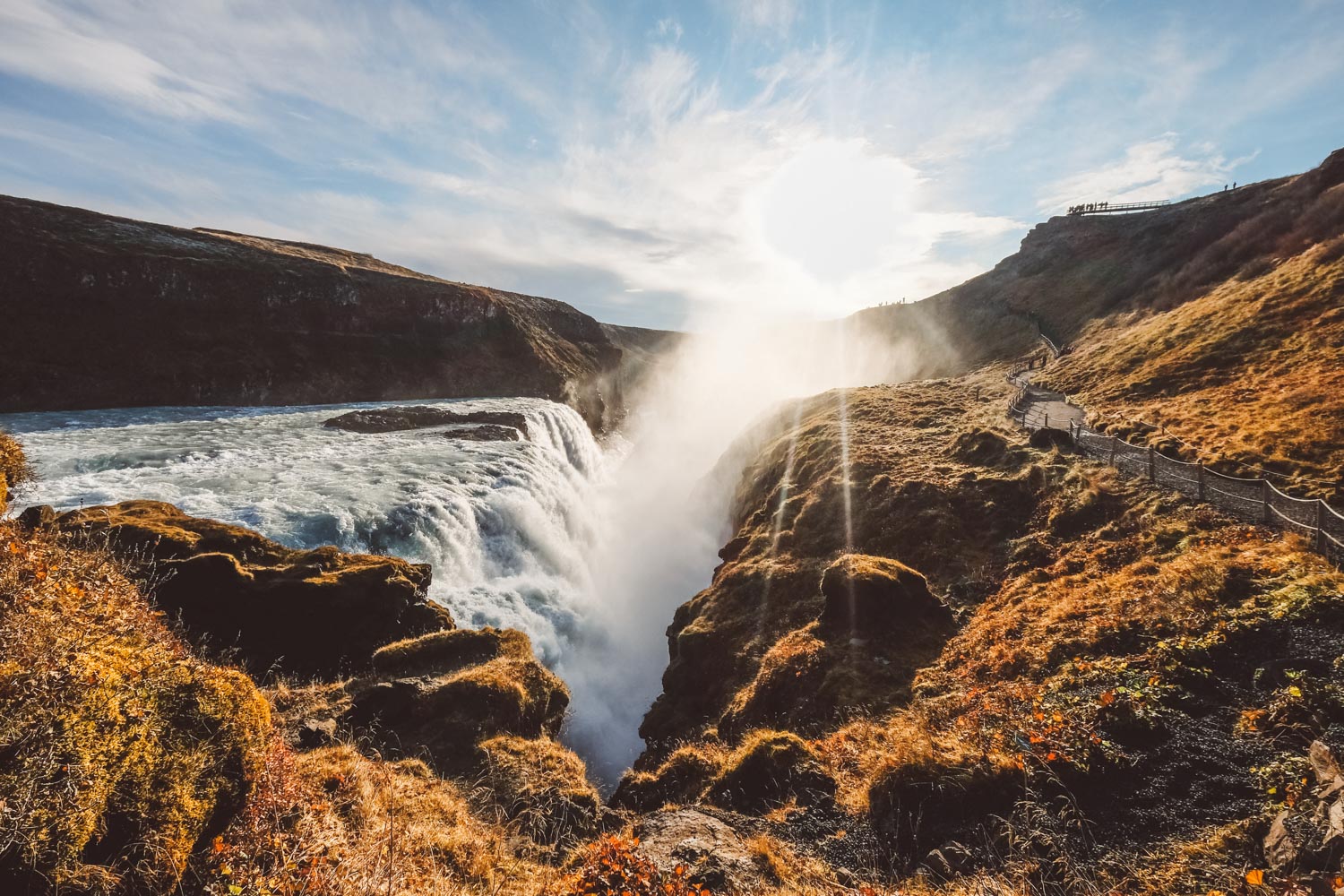 What is the Golden Circle?
Not to be confused with the Ring Road in Iceland, which takes about a week to explore and complete, the Golden Circle is a circular route that covers about 300 kilometers and loops from Reykjavík into central Iceland and back in a day trip.
The route takes you through some of the most amazing sights in central Iceland, with scenery ranging from natural sites to historic buildings, and gives visitors the chance to experience the diversity of Iceland in a relatively short trip.
While it is the natural points of interest that tend to get the most attention, there are so many breathtaking points along the route, including Icelandic horses!
You can join organized tour groups, but driving the Golden Circle yourself allows you to stop anytime you want or even take a little detour off the beaten path.
Believe me, you will want to make a million stops, so give yourself enough time to enjoy it all!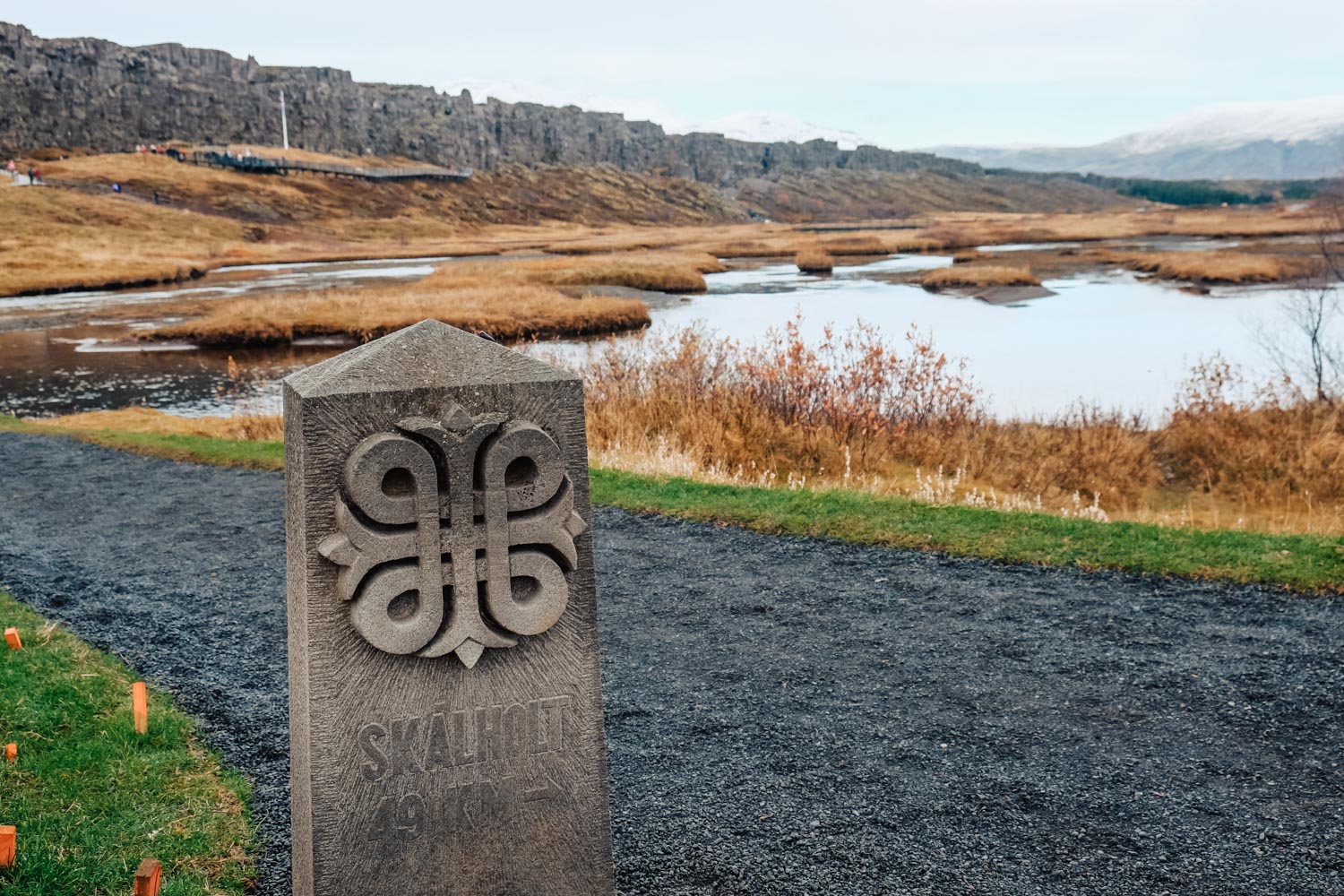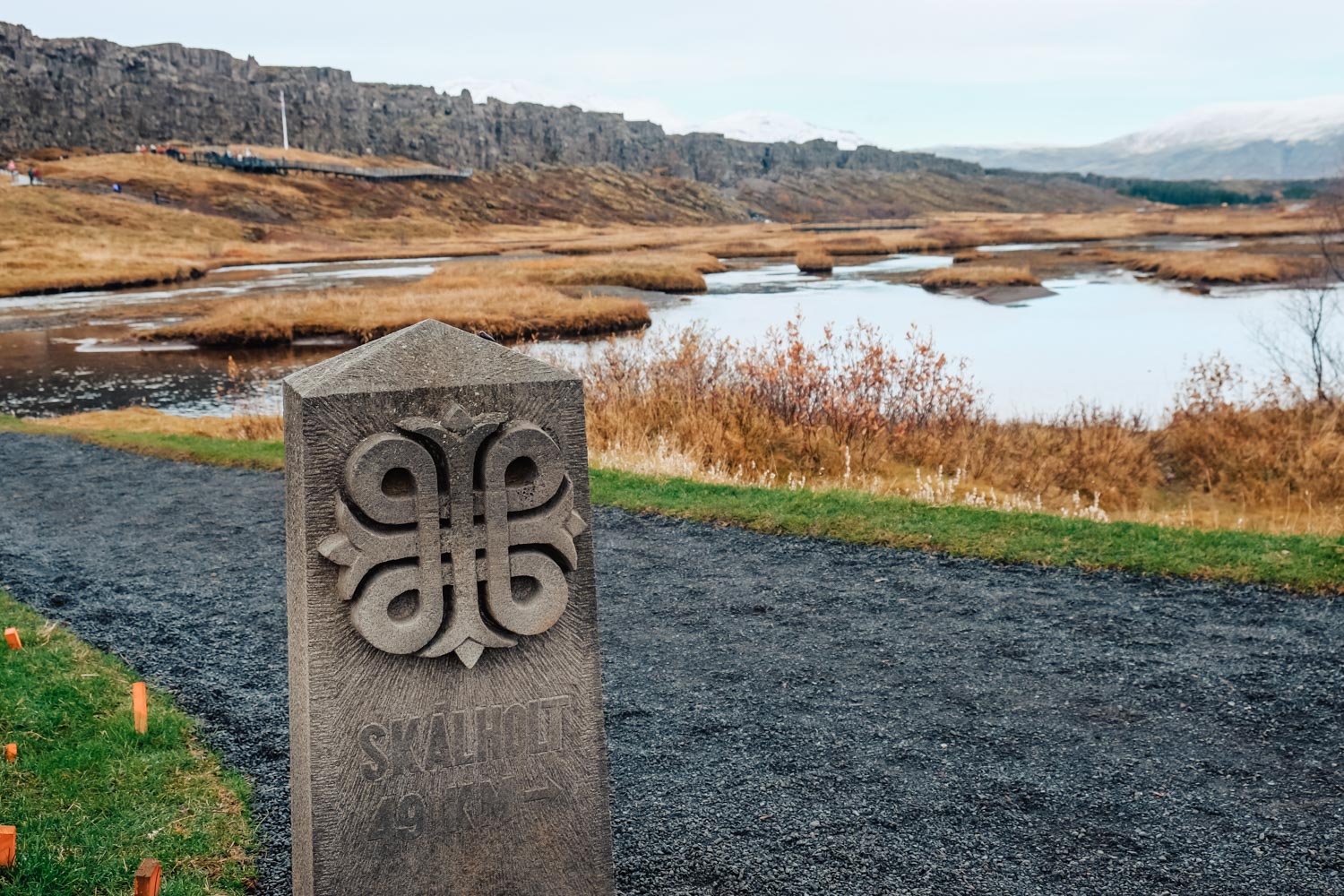 Renting a Vehicle in Iceland
When it comes to renting a car in Iceland, it can often be quite an expensive experience, so here are some tips that you can use to reduce your costs:
You can pre-book your rental online to get the best deal. My friend Matt and I decided to go the rental car route and used the company, SadCars.
For those of you that require a car with automatic transmission (like me!) be sure to book well in advance because there's a limited supply in Iceland. SadCars had a sturdy, automatic 4×4 so I was able to take turns driving.
Gas is also expensive, currently over $7 USD per gallon, so make sure you factor this cost into your Iceland budget too and start with a full tank!
If you are flexible with travel dates, the low season between September and May will bring down the rental costs.
The Golden Circle route is paved with plenty of signs, so four-wheel drive is not always needed for the main route, but rental car companies will be able to provide any information or equipment that you might need!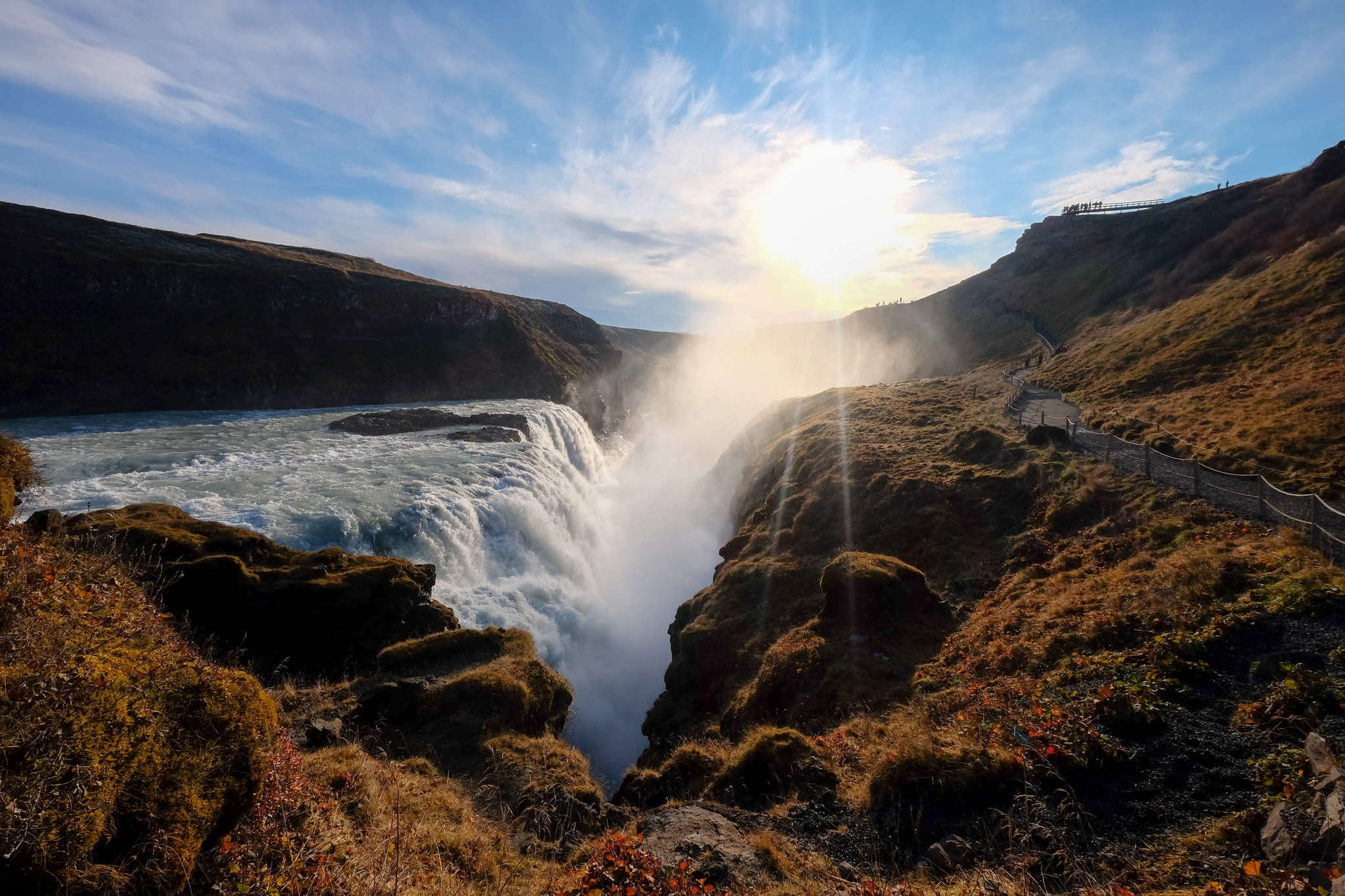 Navigation & Timing
The most challenging part of navigating the Golden Circle route is actually getting out of Reykjavik, which is by far the busiest part of this route.
Once you are outside the city, nature surrounds you and, by driving the route yourself, you can stop to enjoy the drive almost anywhere you like.
Scrolling over the map will allow you to zoom in, and clicking More Options will take you to a stop by stop itinerary!
The main sights around the Golden Circle are posted well, but most car rental companies will give you the option of renting a GPS unit too.
Helpful  Tip
You can download your route with Google Maps on your smartphone to use offline, you can save some money by skipping the GPS.
Without stopping, the Golden Circle route can take as little as 3.5 hours to drive, but we spent about 8 hours on the road capturing a lot of photos and didn't feel too rushed.
Keep in mind that timing is completely up to you while driving the Golden Circle!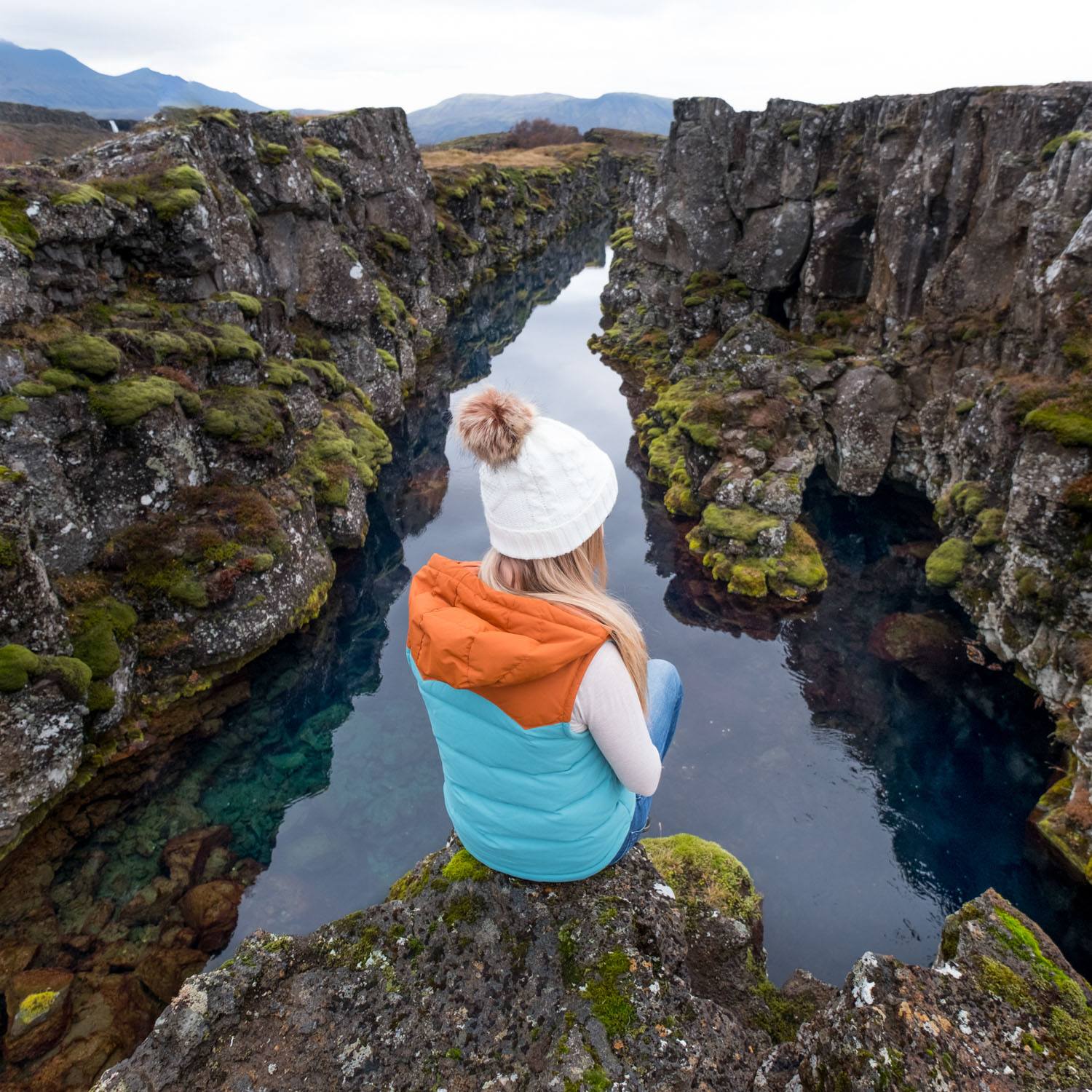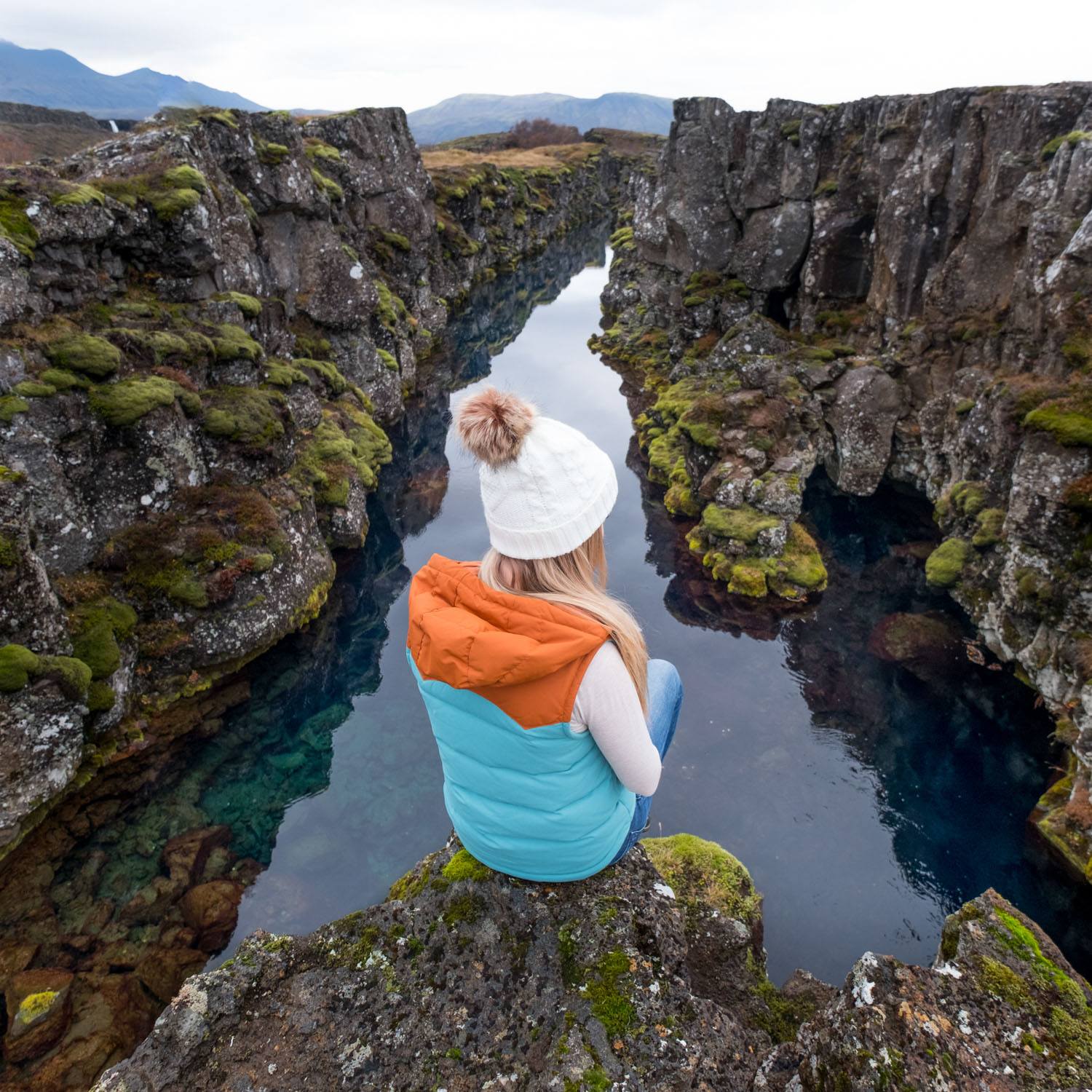 Where to Stop Along the Golden Circle
While there are countless stopping points along the Golden Circle, here are a few of the most popular destinations that we chose to stop at along our drive!
Thingvellir National Park
Thingvellir National Park is a UNESCO World Heritage site and has played a major part in Iceland's history. You can find lakes, waterfalls, natural formations, and most exciting to me, the Silfra Fissure!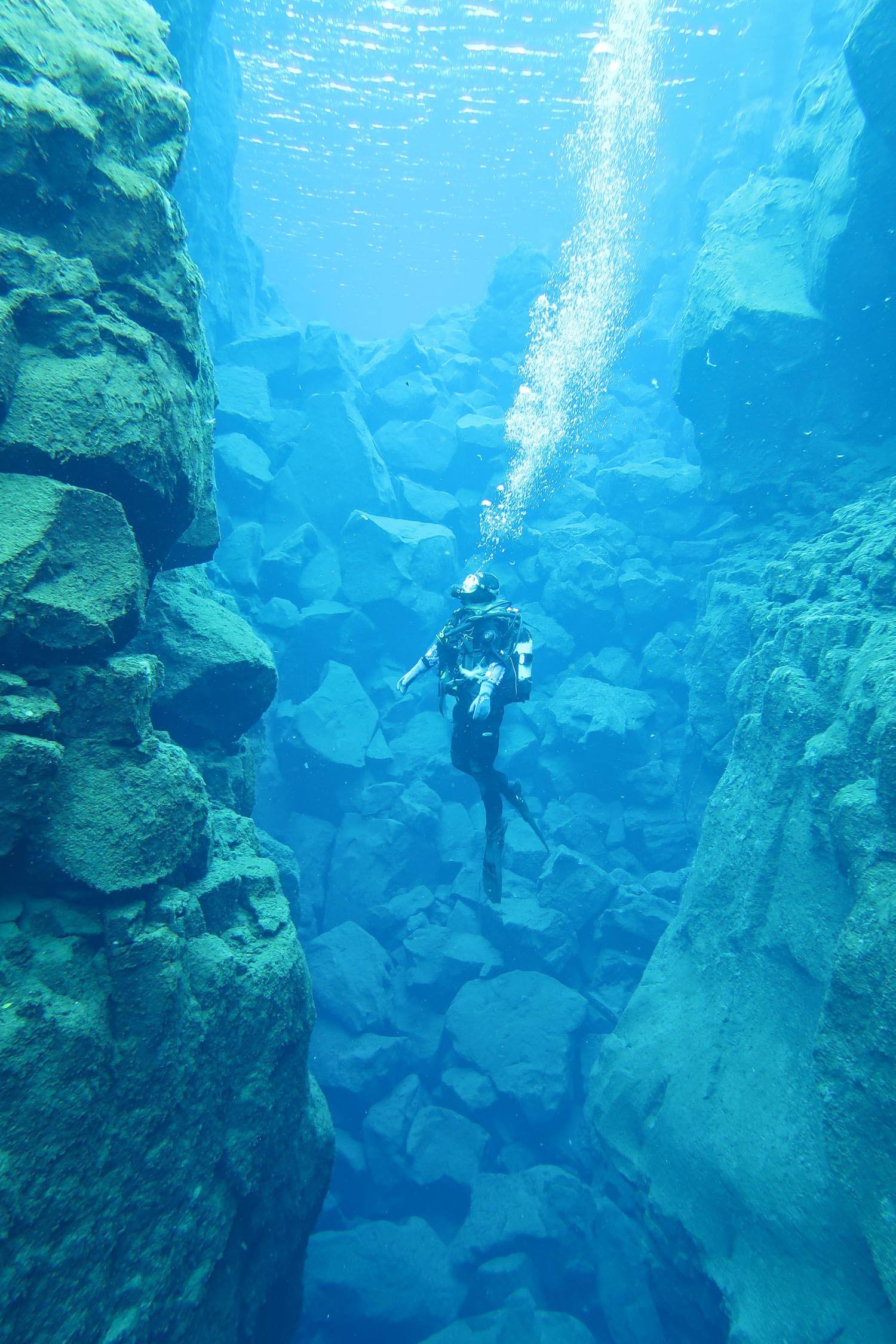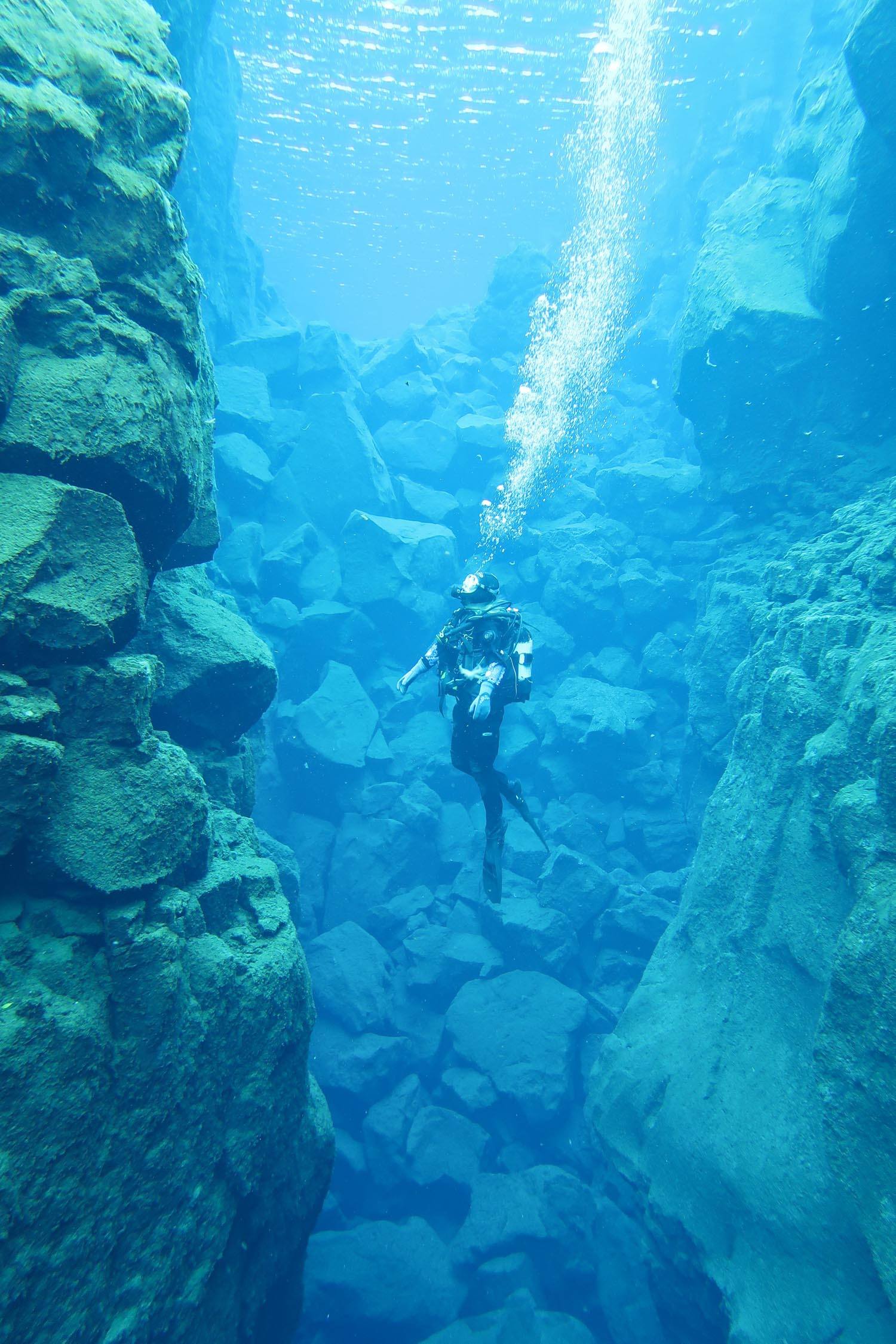 The Silfra Fissure is a crack between the North American and Eurasian continental plates, and it's the only place in the world where you can dive or snorkel directly between two continental plates. Since I got my PADI Open Water Diver certification in Bocas del Toro, this was on the top of my list!
Strokkur Geyser
Located in the Haukadalur Valley, Strokkur is one of two large geysers in the area, and the only one that is currently active.
Strokkur is also one of the most reliable geysers in the world, sending plumes of steam and very hot water high into the air, erupting every eight to ten minutes.
Gullfoss Waterfall
The dramatic Gullfoss waterfall of the Hvita river crashing over the cliffs into a relatively narrow crevice is one of the most popular spots in Iceland for tourists. From some angles, you can't even see where the water disappears, and can only see the plume of spray rising into the air.
Kerid Crater Lake
Kerid crater lake is a stunning crater made up of red rocks alternating with streaks of green grass and moss, which contrasts with the deep blue color of the lake itself.
It is an interesting place to stop, with a short hike to the waterfront, and where you can see the remains of the collapsed volcano.
Other Interesting Stops Along the Golden Circle
Laugarvatn Fontana – A Spa & Wellness center built on natural hot springs. You can enjoy steam baths, geothermal pools & more!
Skálholt Cathedral – Following Iceland's adoption of Catholicism, Skálholt became home to the country's largest cathedral. It is a spectacular structure!
Hveragerði – Home to hot springs and a geothermal park, shopping, and numerous nature adventures you can enjoy on a long pit stop!
The Geothermal Energy Exhibition – This energy plant is owned by Reykjavík Energy and shows how geothermal energy is harnessed in a sustainable manner and experienced guides are on-hand to provide informative presentations.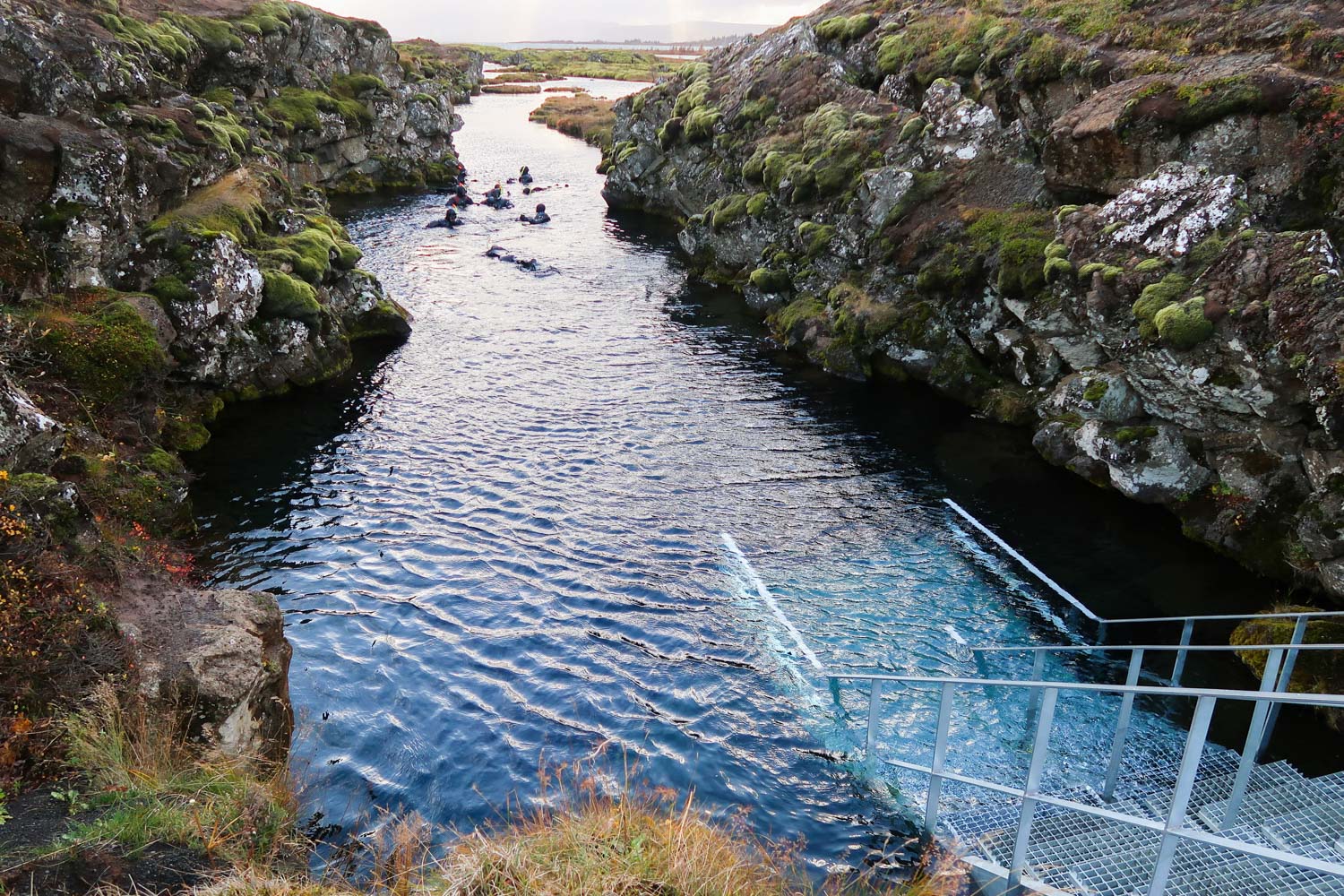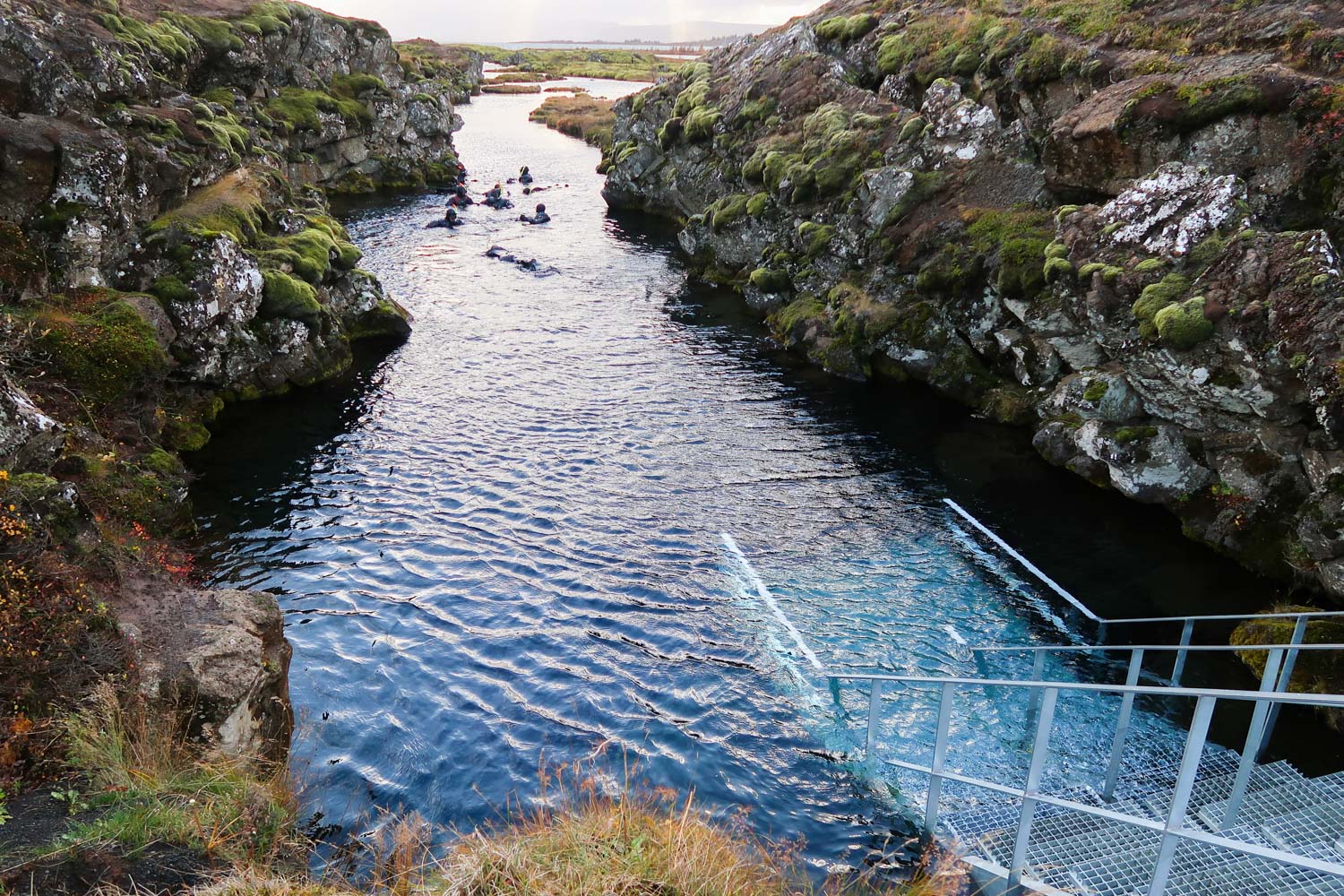 Weather
The weather in Iceland can be seriously unpredictable. You can go from a complete snowy white-out to blue skies in just one hour along the drive. We went in the middle of October and experienced all four seasons in a day- nearly every day!
Make sure to check weather and road conditions ahead of time, and you can use this site to do so!