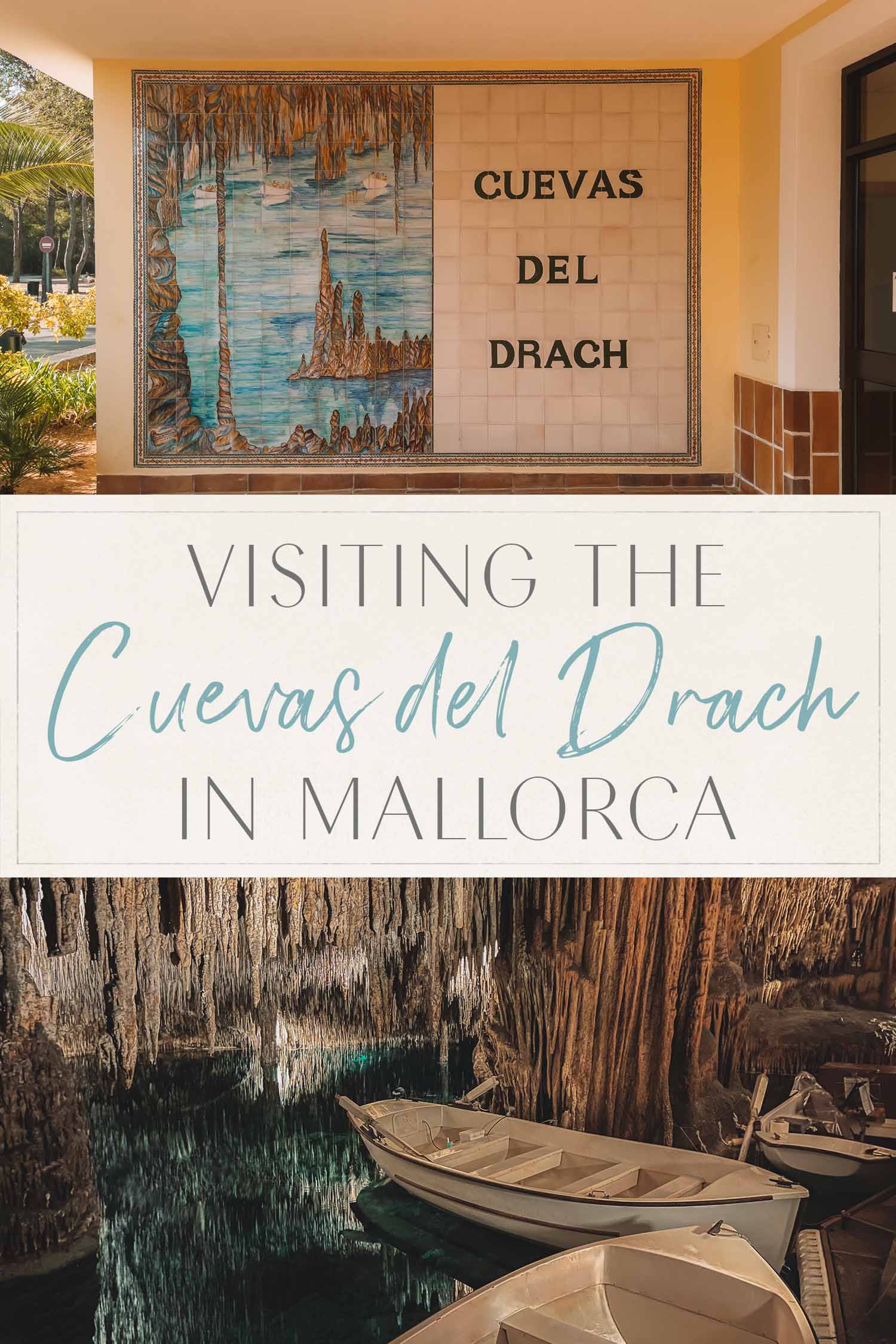 When I would think of Mallorca, I'd picture those sparkling seas of crystal clear water and white sand beaches. I'd imagine wandering through the winding cobblestone paths lined with vibrant bougainvillea blossoms as I explored timeless mountain villages like Deia and Valldemossa.
I'd dream about days soaking in the sun and evenings sipping on that famous Spanish wine.
Now if you ask me about Mallorca, the first thing that pops into my mind is Cuevas del Drach (or Drach Caves). Though this underground treasure was completely off my radar before I arrived, it's now one of my favorite places in Spain.
While I thought it might be a bit touristy, spelunking through these fascinating caves was one of the highlights of my visit to Mallorca. This completely natural cave system is home to one of the largest underwater lakes in the world.
This was not only an interesting and beautiful space to explore but the way the entire experience was orchestrated made it truly magical.
Looking for a truly one-of-a-kind experience? Here's what you should know about visiting the Cuevas del Drach in Mallorca.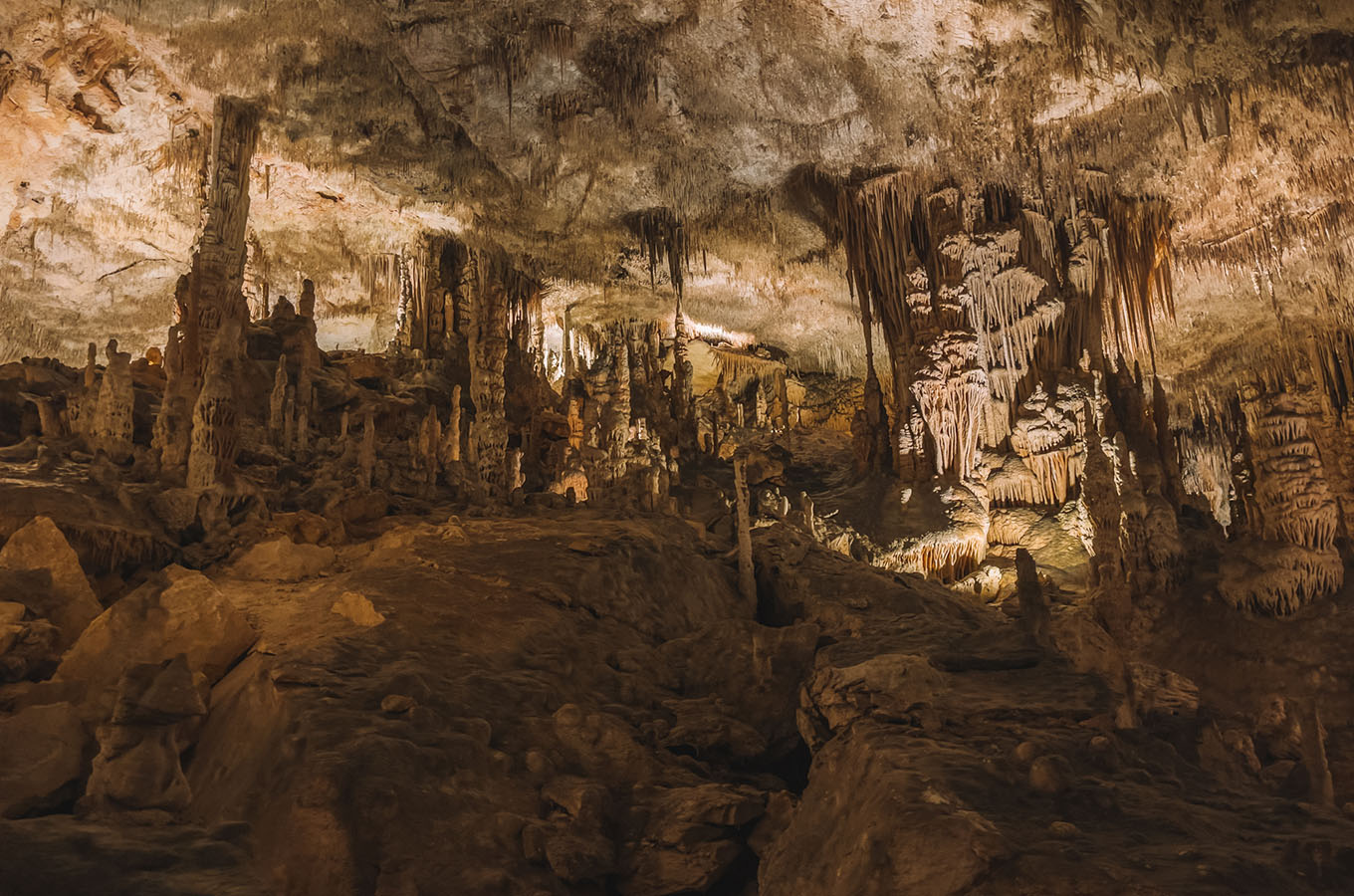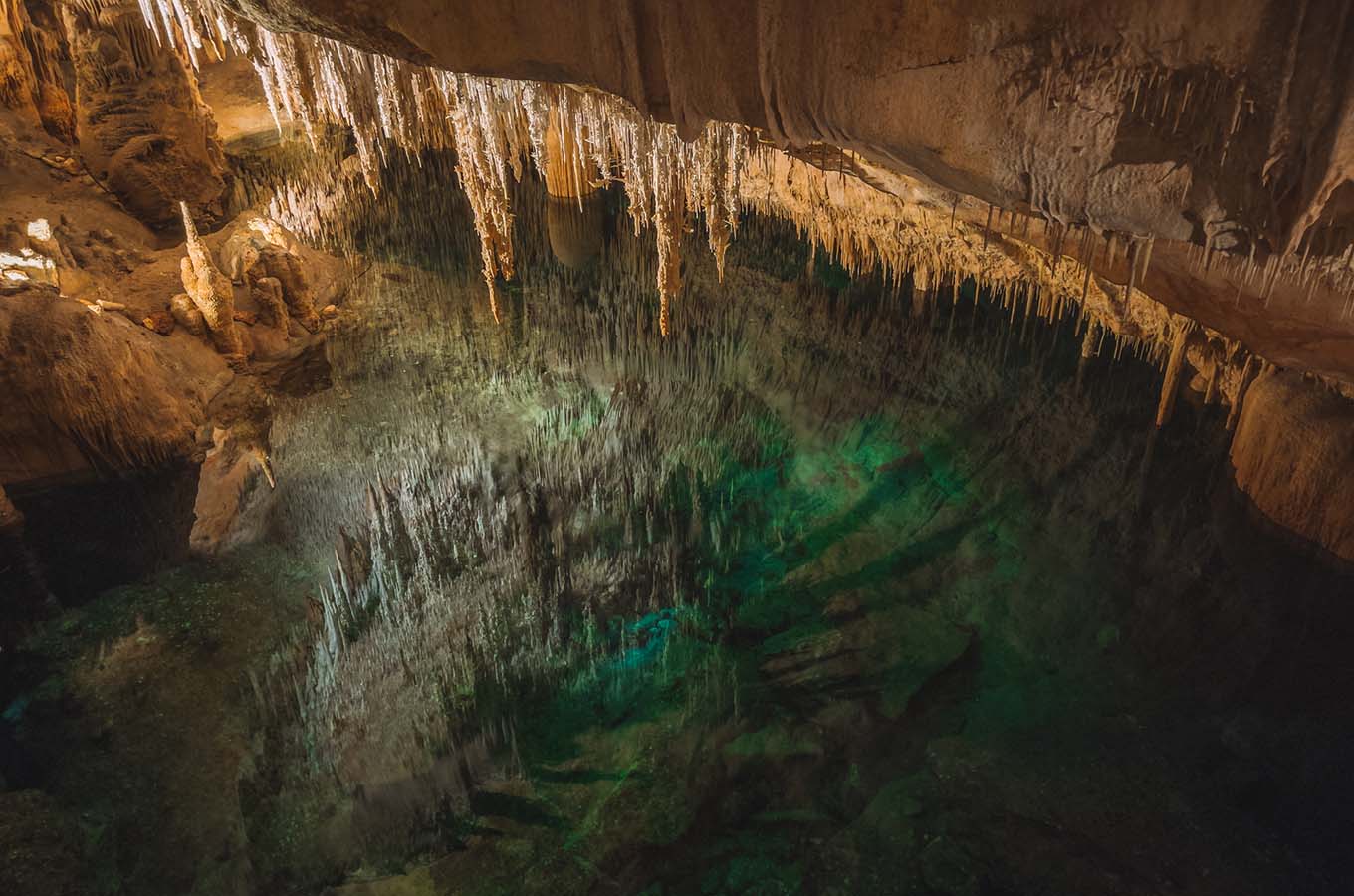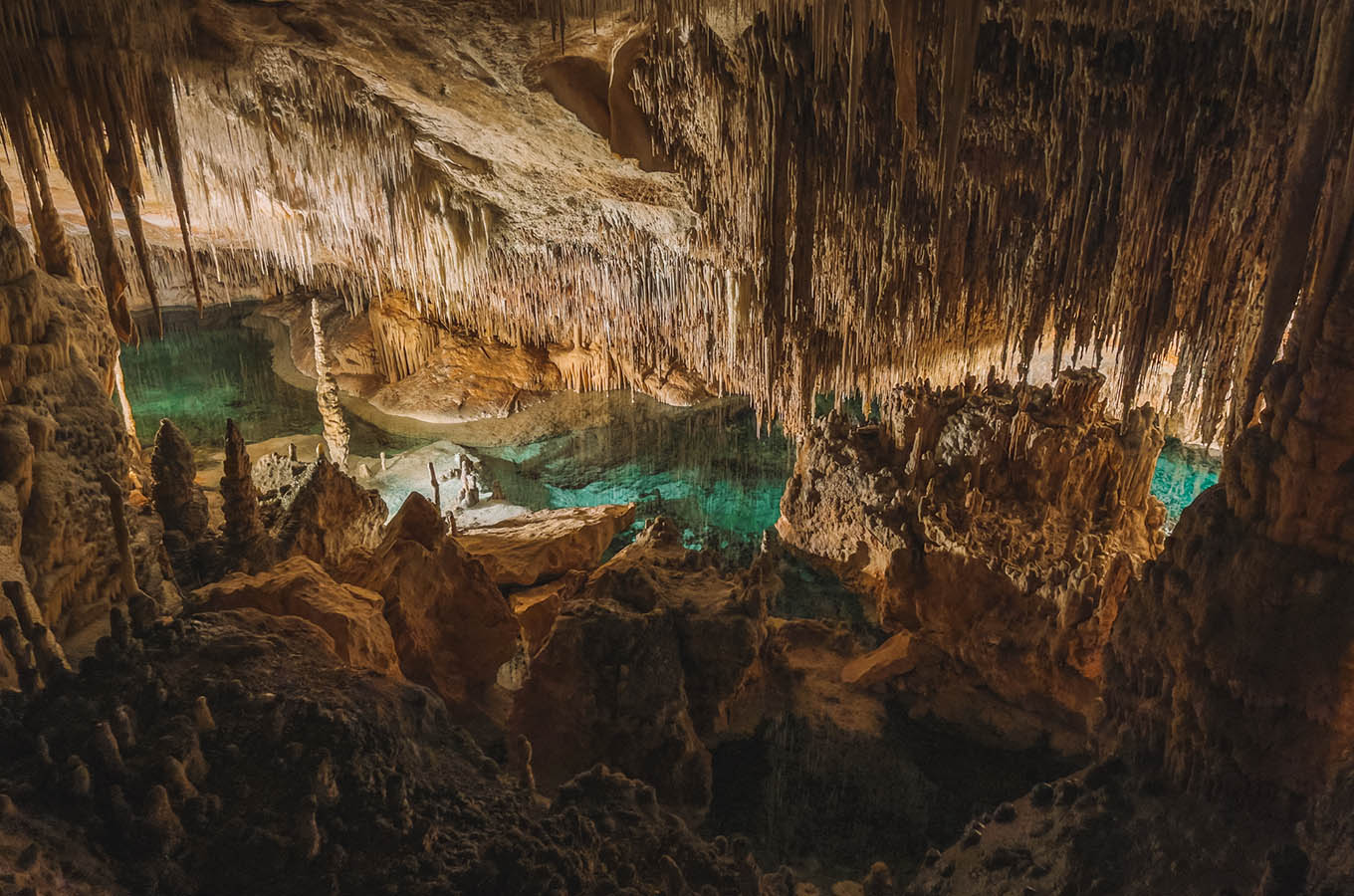 About  the Caves
Cuevas del Drach, or Coves del Drac as they're known in Catalan, literally means dragon caves.
Located in Manacor, near Porto Cristo, the underground tour here is one of Mallorca's biggest attractions. There are four spaces, known as the Black Cave, White Cave, Cave of Luis Salvador, and Cave of the French, that all connect together.
The network of caves measures a total of four kilometers (about two and a half miles) in length and 23 (75.5 feet) meters in depth. The network of caves was formed by the waters of the Mediterranean Sea and is mentioned in writings as far back as 1338.
Geologists believe that caves date back possibly around the Miocene Epoch that occurred five to 23 million years ago.
Martel Lake, one of the major claims to fame of the caves, is named after French scientist and explorer, Édouard-Alfred Martel, who came to visit the caves back in 1896 (how is that for a welcoming gift!).
The network had been mapped out just a few years earlier by German cave explorer, M.F. Will, who discovered the White Cave as well as the Black Cave during his expeditions.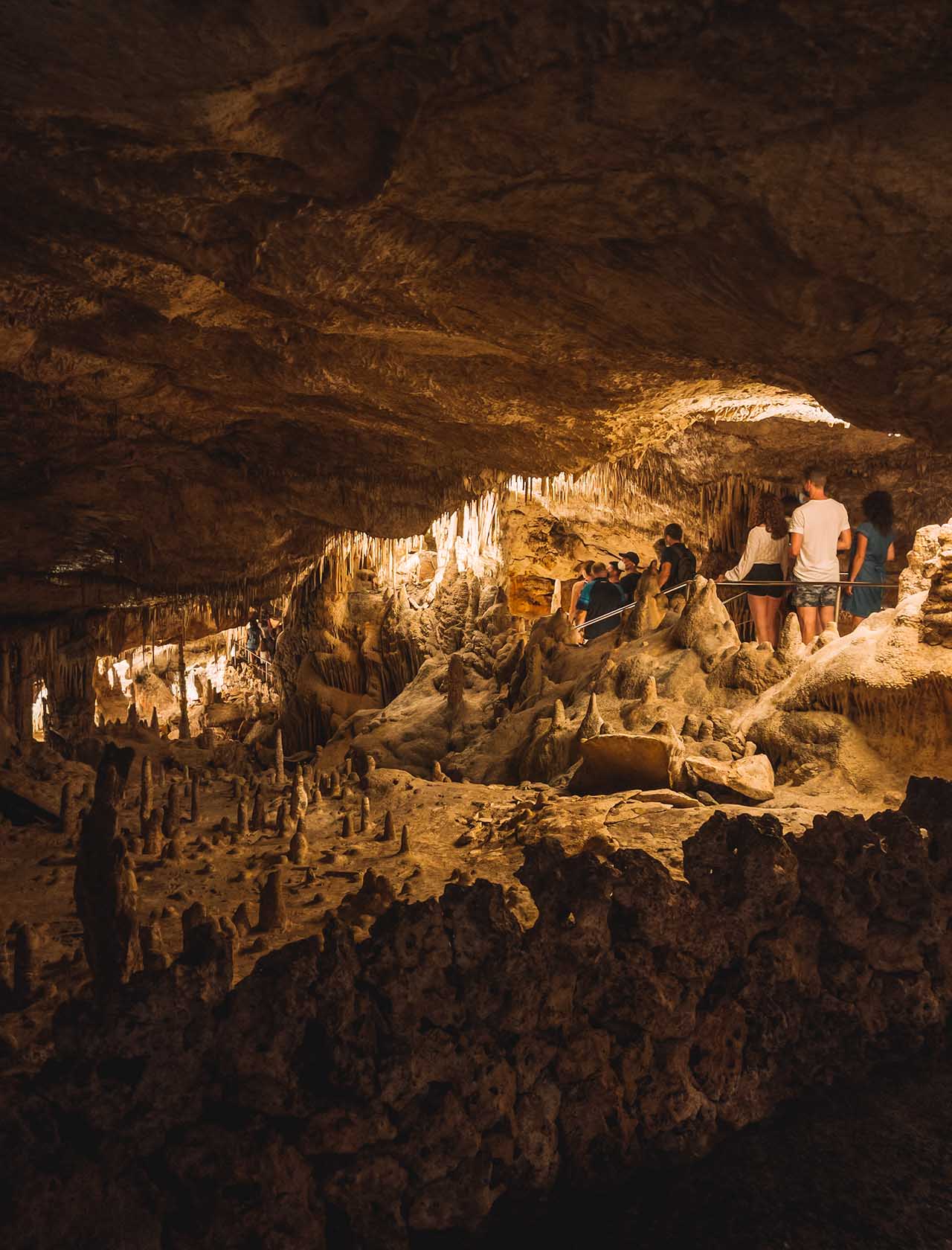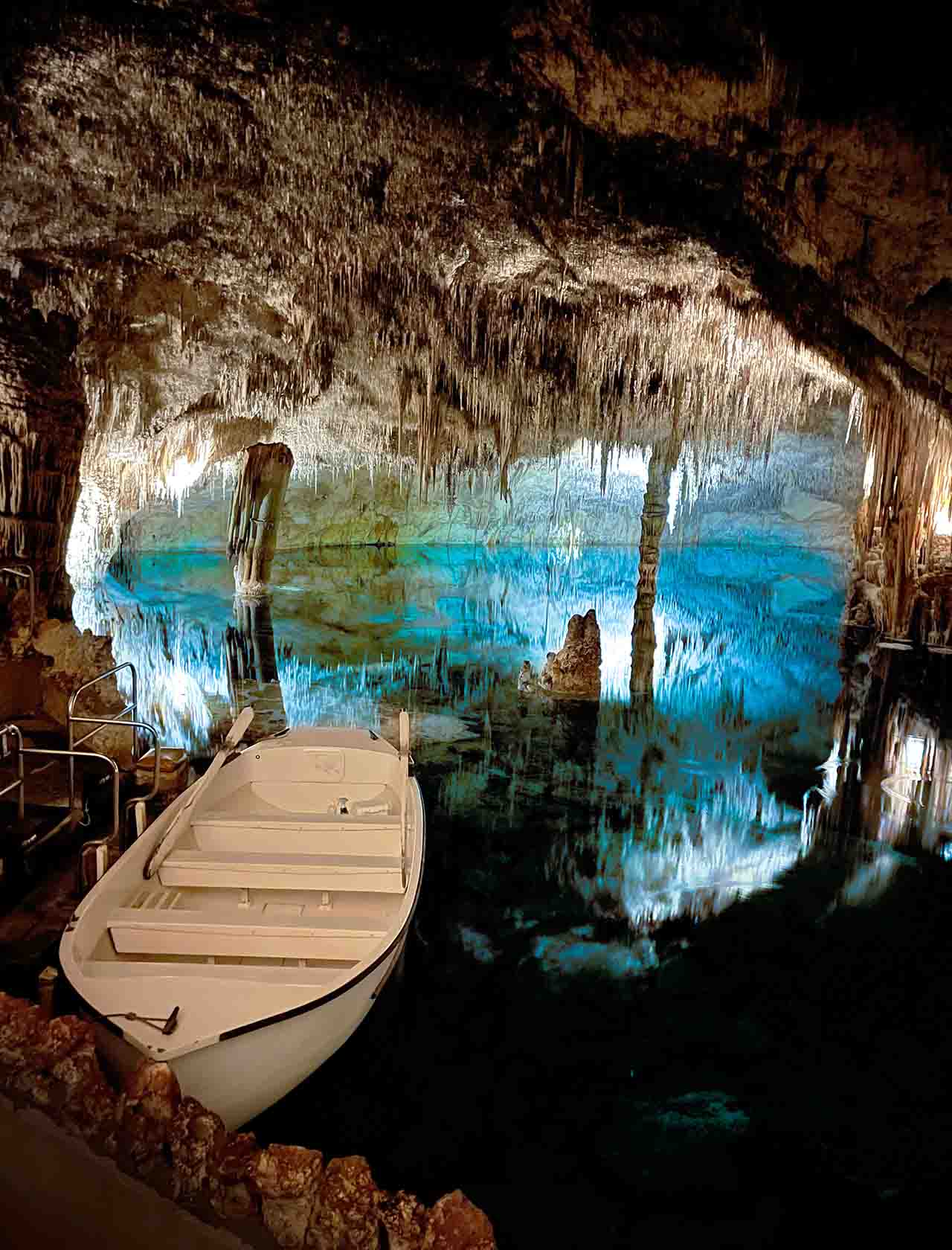 About  the Experience
I spent 45 minutes walking through the caves and was impressed at every turn.
The sheer number of stalactites and stalagmites encircling the pathway is incredible. Spending the better part of an hour just gawking at the formations was barely enough time.
The lighting features of the cave create an otherworldly beauty, then the crystal clear lake at the heart of it all brings things to another level. I've never been much into caves and wasn't really expecting to be impressed…
But WOW.
The experience ends in an underground amphitheater — at this point, no phones or cameras are allowed and they dim the lights, so you're surrounded by pitch black.
Then, the orchestra rows out on a boat playing classical music and you sit back and soak in the beautiful sights and sounds.
The concert lasts for about 15 minutes and every single second is truly unforgettable.
It feels like something out of a Disney movie and I started crying, it was so beautiful.
While I would have never thought that going to an underground concert would be something for my bucket list, the experience was second to none. The acoustics of the caves are absolutely exquisite and this was the BEST money spent.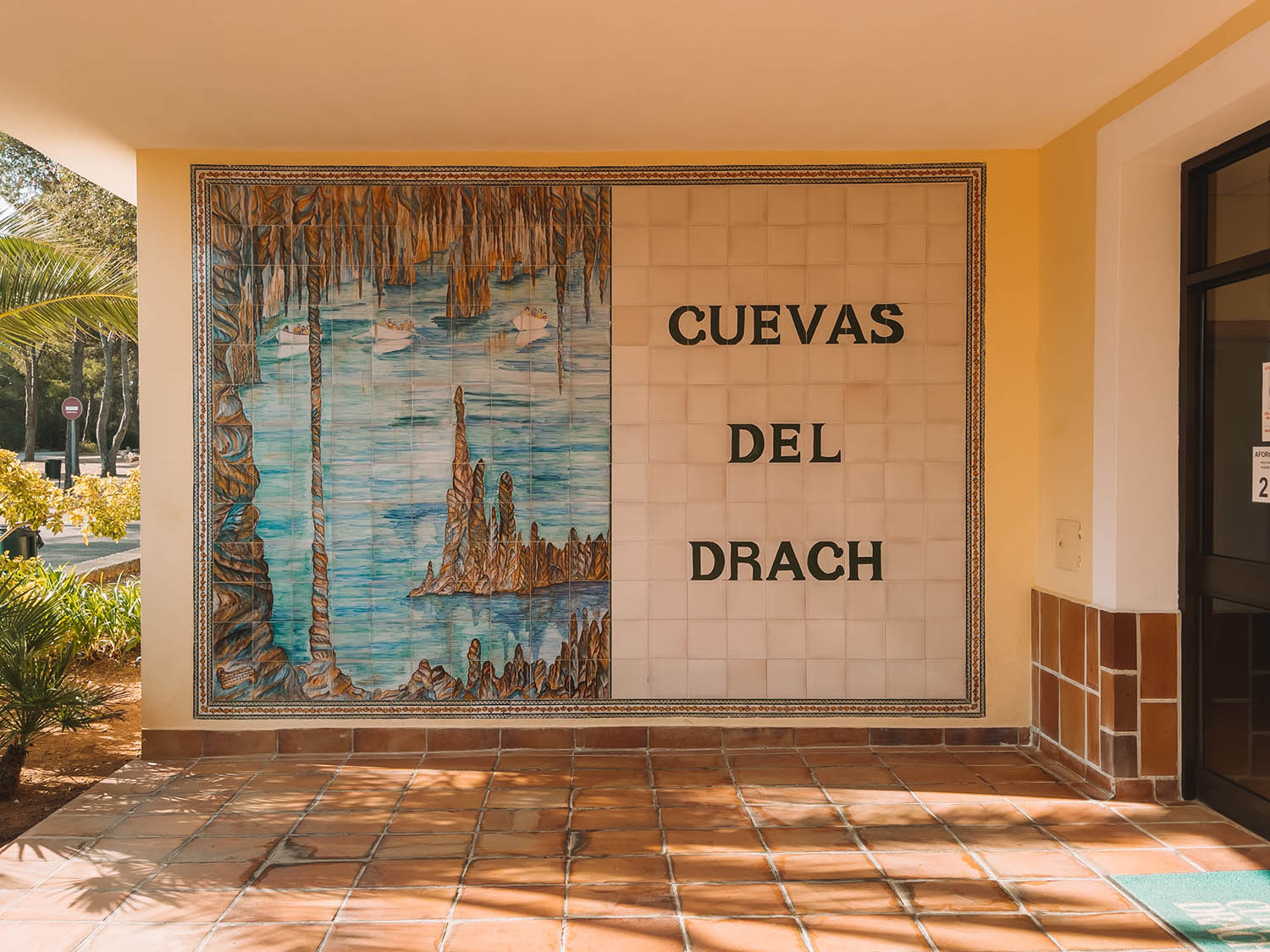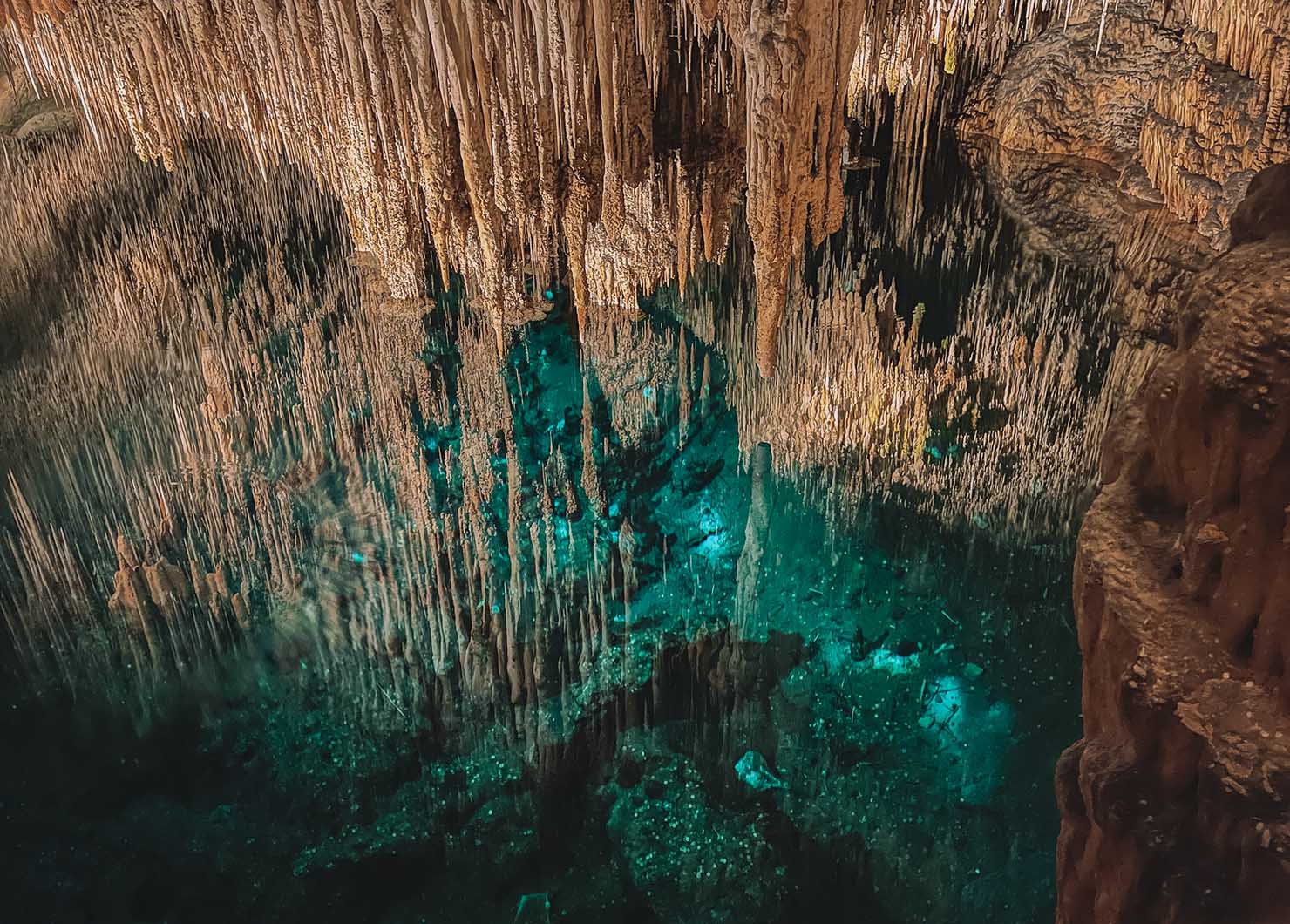 Ticket Info
I'd recommend buying your tickets on the website before you go. You'll get a reduced online rate of 15 euros versus 16 euros if you buy them at the door.
For kids from three to 12 years old, you can get tickets online for 8 euros or at the door for 9 euros. If you've got little ones under two years of age, they can enter for free.
Altogether, you spend a total of one hour and fifteen minutes exploring.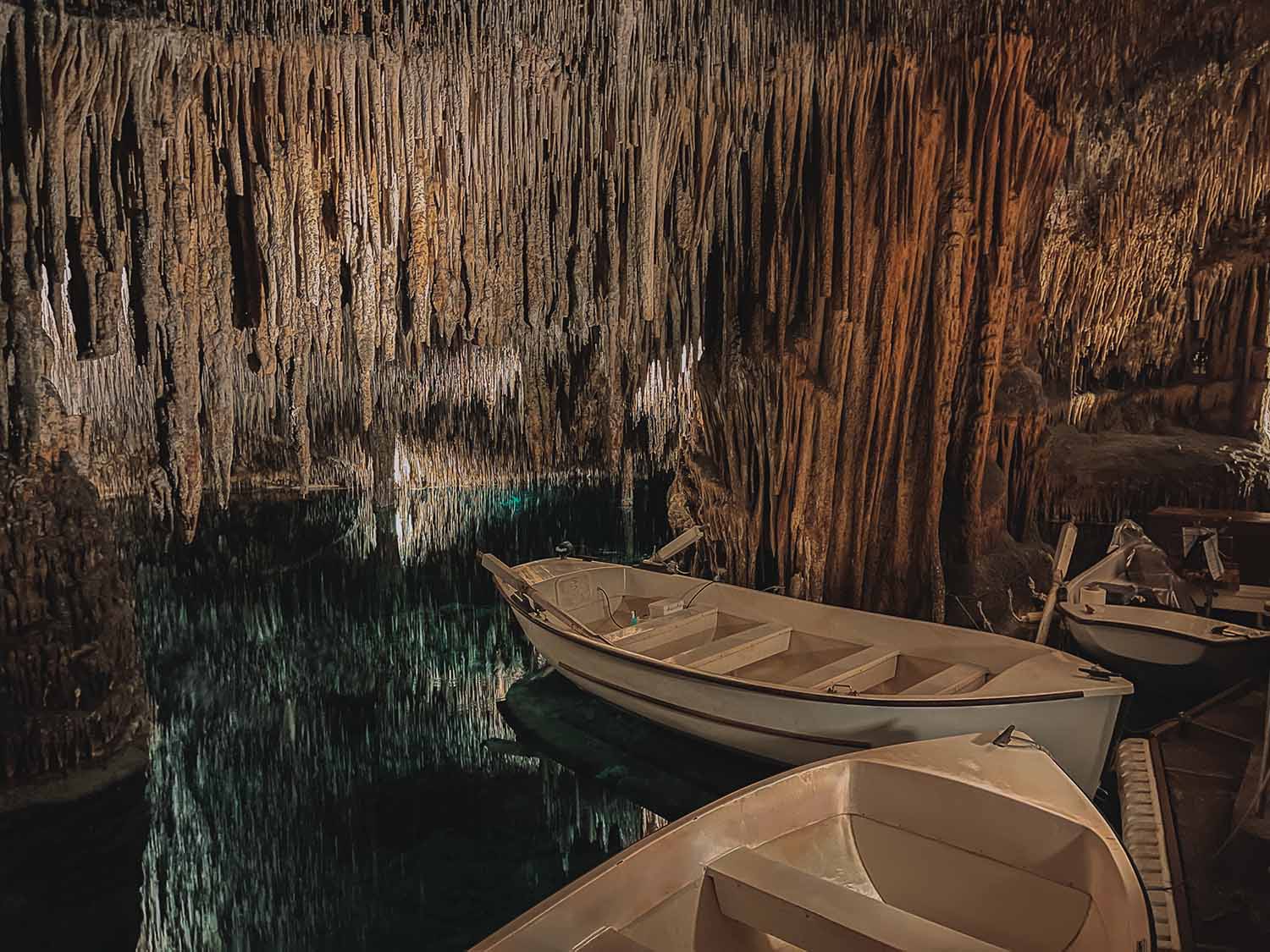 Overall
I've got to admit that I thought the whole thing would be cheesy but I'm not exaggerating when I say that I was in tears by the end. I don't know if I've ever enjoyed a 15 euro experience so completely and entirely.
The entire gorgeous scene felt like something out of a fairy tale.
As a note, I visited during COVID so everything was scaled back, but still extremely well run. Typically they do rowboat tours and you go inside with a guide, but that was all off during my visit. Nonetheless, I absolutely adored every minute of the excursion.

Inspired to plan your own Spanish sojourn? Check out my guide to ten must-see spots in Spain that aren't Barcelona.
Planning Tip: Not sure when to go book your trip? Jump over to my rundown of the best times of year to visit Spain.