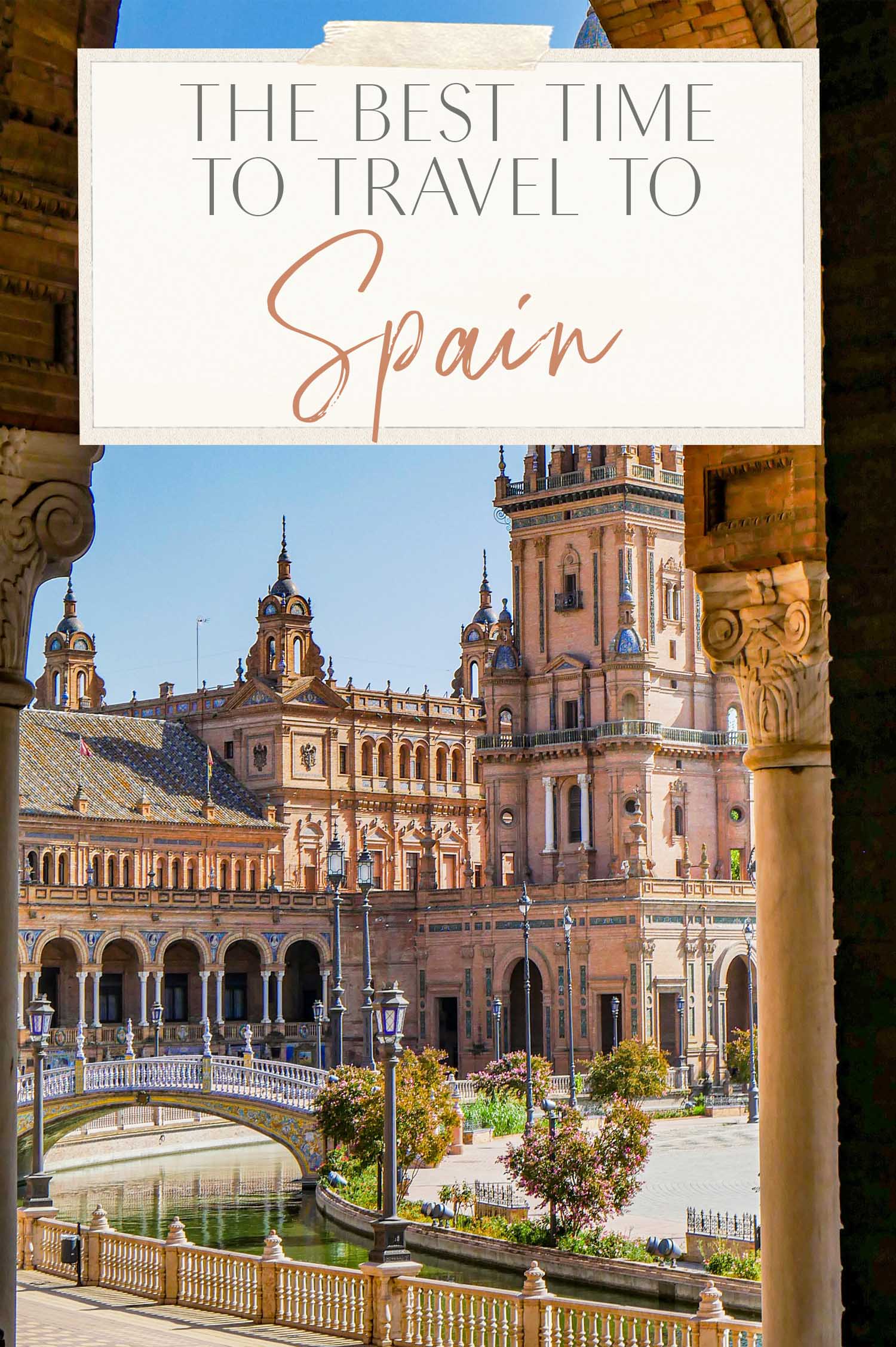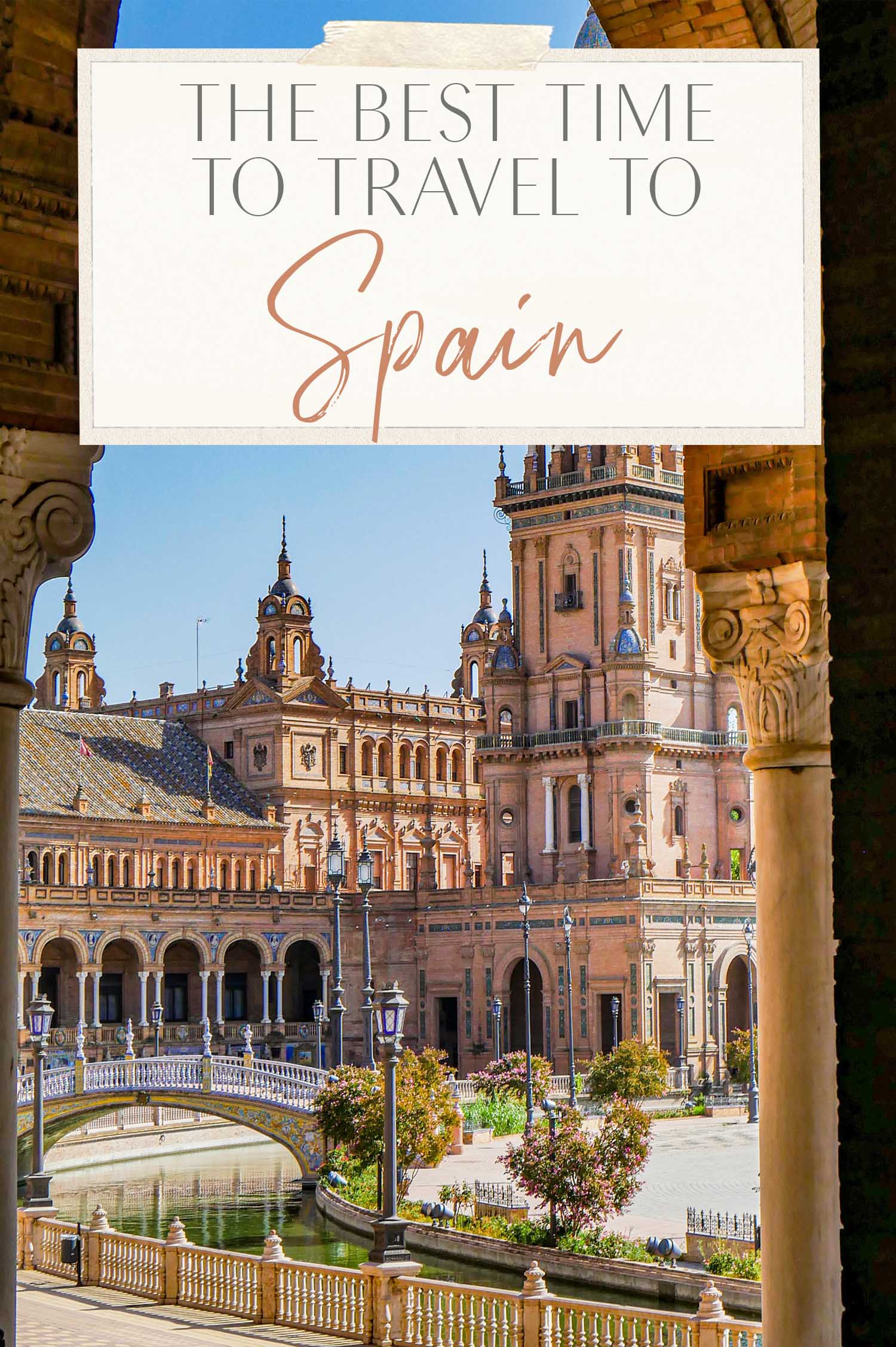 Updated: April 2020
As you guys might have noticed, I absolutely adore Spain. I did a study abroad program there years ago and it was one of the best experiences of my life. I fell in love with traveling then, and my wanderlust hasn't faded one bit.
With endless festivals, world-class beaches, and renowned nightlife, Spain is amazing 365 days a year.
I could spend years exploring Spain. From Salamanca to Barcelona to Cádiz to Bilbao, it's such a vibrant country. Whether you hit the slopes of Sierra Nevada, wander the vineyards of Rioja, or worship the sun in the Canary Islands, Spain is guaranteed to impress you any day of the week.
Planning a trip? Check out the best time to go to Spain!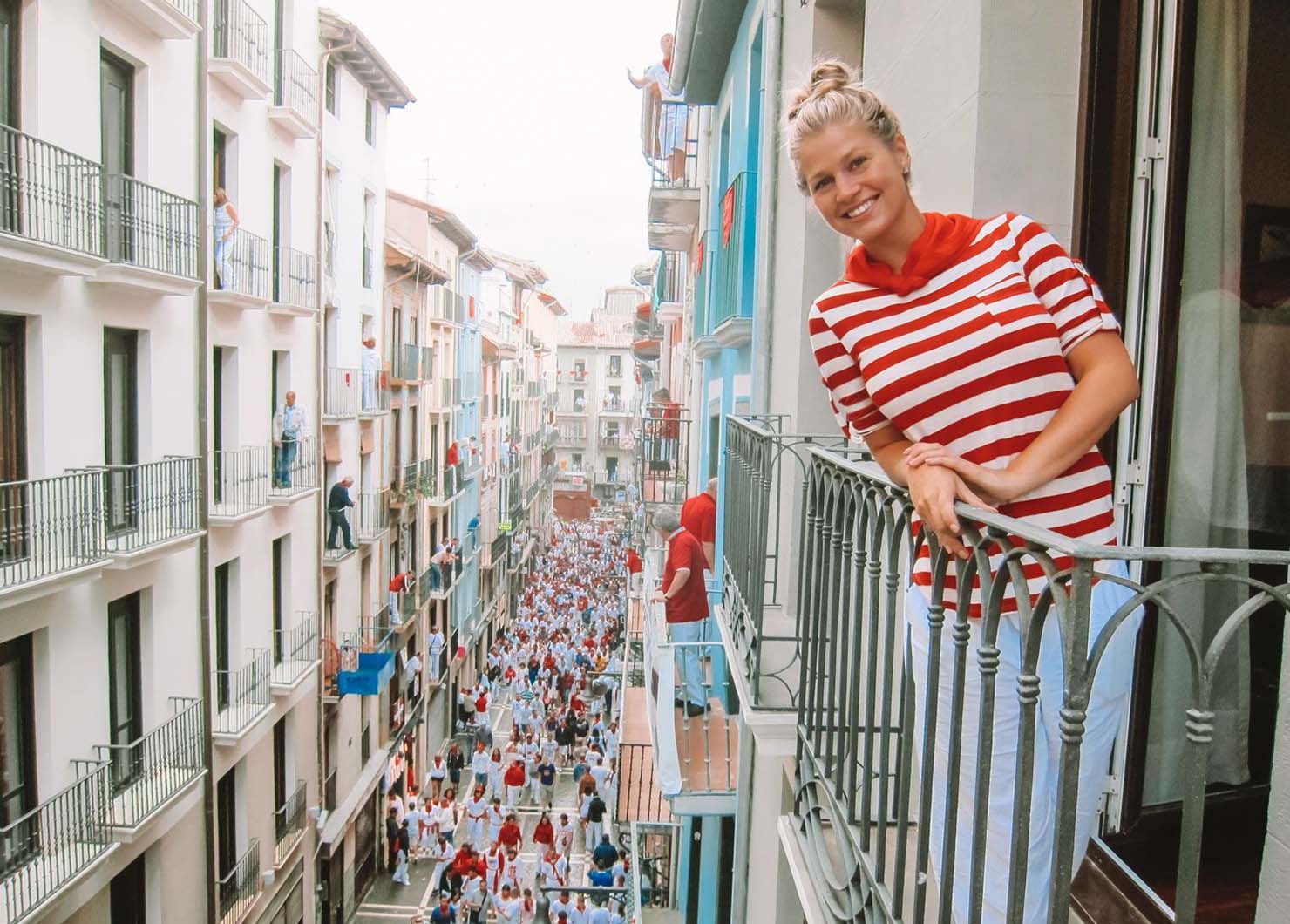 Summer in Spain
Months: June to August
Did you know that Spain has a whopping 5,000+ miles of coastline? From rocky cliffs to golden sands, you could spend a lifetime exploring all of the stunning shorelines of Spain. The picture-perfect beaches of Andalucía are some of the most gorgeous spots on the planet.
Costa del Sol and Costa de la Luz are perfect for every kind of traveler. You can find crazy nightlife, family-friendly resorts, quiet beaches, and everything else you could ever ask for.
Go kiteboarding, windsurfing, or bask in the sun with a glass of sangria in hand. And let's not forget about the islands! Fuerteventura in the Canary Islands has 150 beaches spread over 220 miles of coastline.
And don't forget, the famed San Fermín Festival and Running of the Bulls that takes place in July. Days of festivals, celebrations, and of course, bulls!
A word to the wise, don't go crazy planning trips to tourist traps. Summers in Spain can be scorching and incredibly crowded. Visit the museums, galleries, and historical points you are dying to see but don't waste hours in line for things you could live without.
Highlights: San Fermín Festival, Beaches, and Beautiful Weather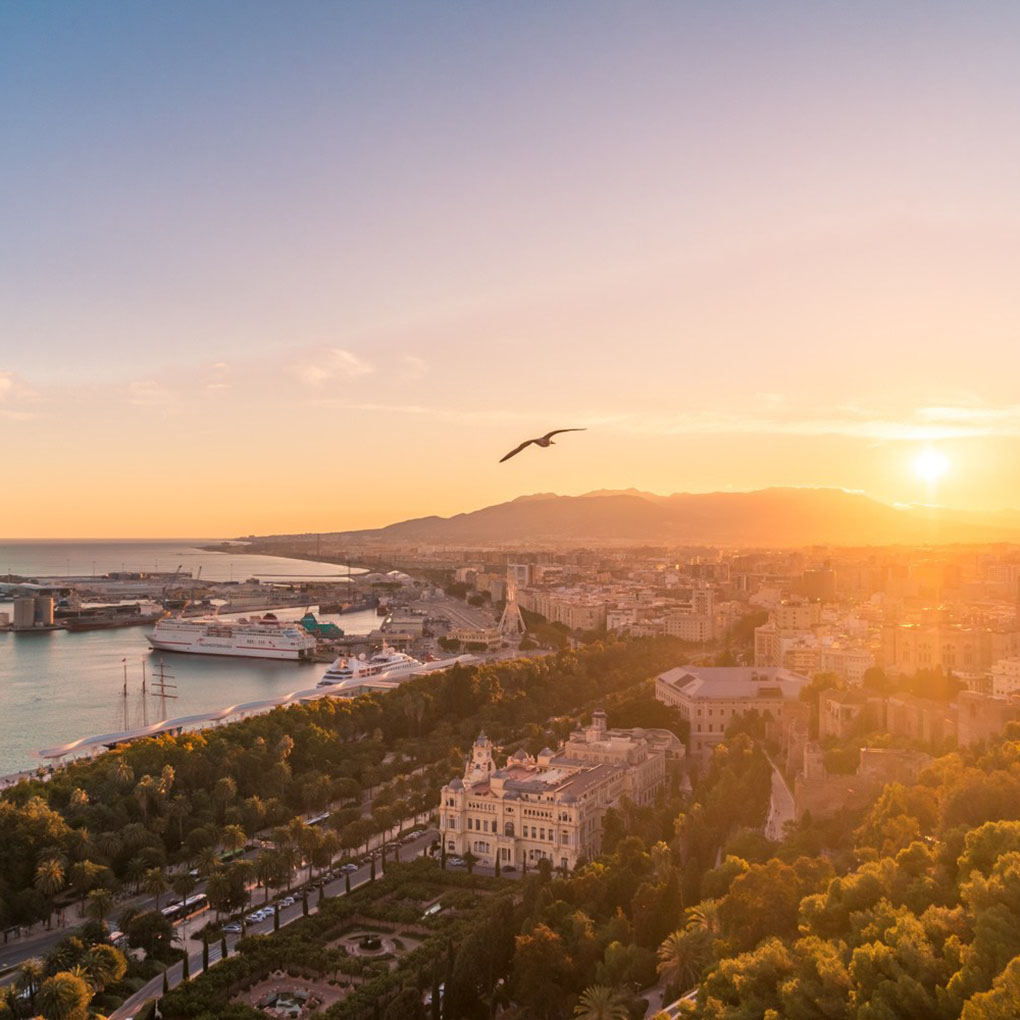 Autumn in Spain
Months: September to November
Easily one of the best times of the year, autumn has lovely weather and beautiful sights. Go see the changing fall colors and 500-year-old trees in Faedo de Ciñera. Visit the Chestnut Festival at the end of October then go foraging for wild mushrooms with the locals.
Beginning in early September, it is time to taste test the year's wine harvest. You can visit the bodegas of the Rioja and Ribera for some of the most amazing wine you'll ever have. It's definitely a trip that should be on any wine lover's bucket list.
Highlights: Seasonal Wines & Cuisine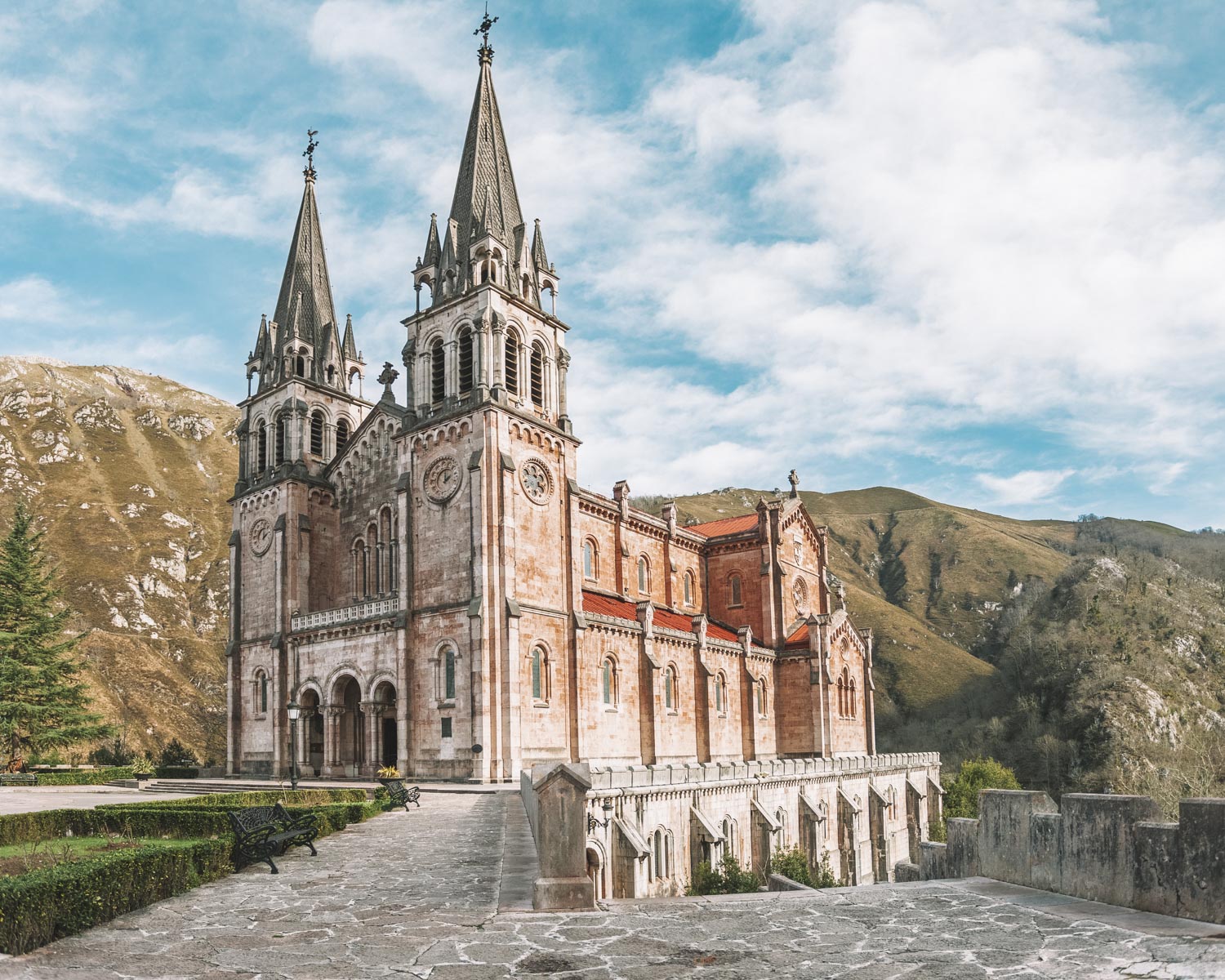 Winter in Spain
Months: December to February
Prices are low, tourists are leaving, and the weather is still pretty great. With average winter high temperature nearing 70 degrees Fahrenheit in many parts of the country, the weather is ideal for exploring. While the coastal resort towns will be dead, there are so many other places to see throughout Spain.
If you are a skier, check out Sierra Nevada, Formigal, or Baqueira Beret.
They have great ski resorts and some awesome slopes. Once you work up an appetite, you're in for a treat. Winter is one of the best times to go on epicurean tours and take cooking classes.
According to Anthony Bourdain, Spain is the single greatest place for culinary achievement in the world (outside of Asia). I agree wholeheartedly and so will you when you taste your way through Spain and hit all of its culinary treasures.
Highlights: Mild Weather, Ski Resorts & Epicurean Experiences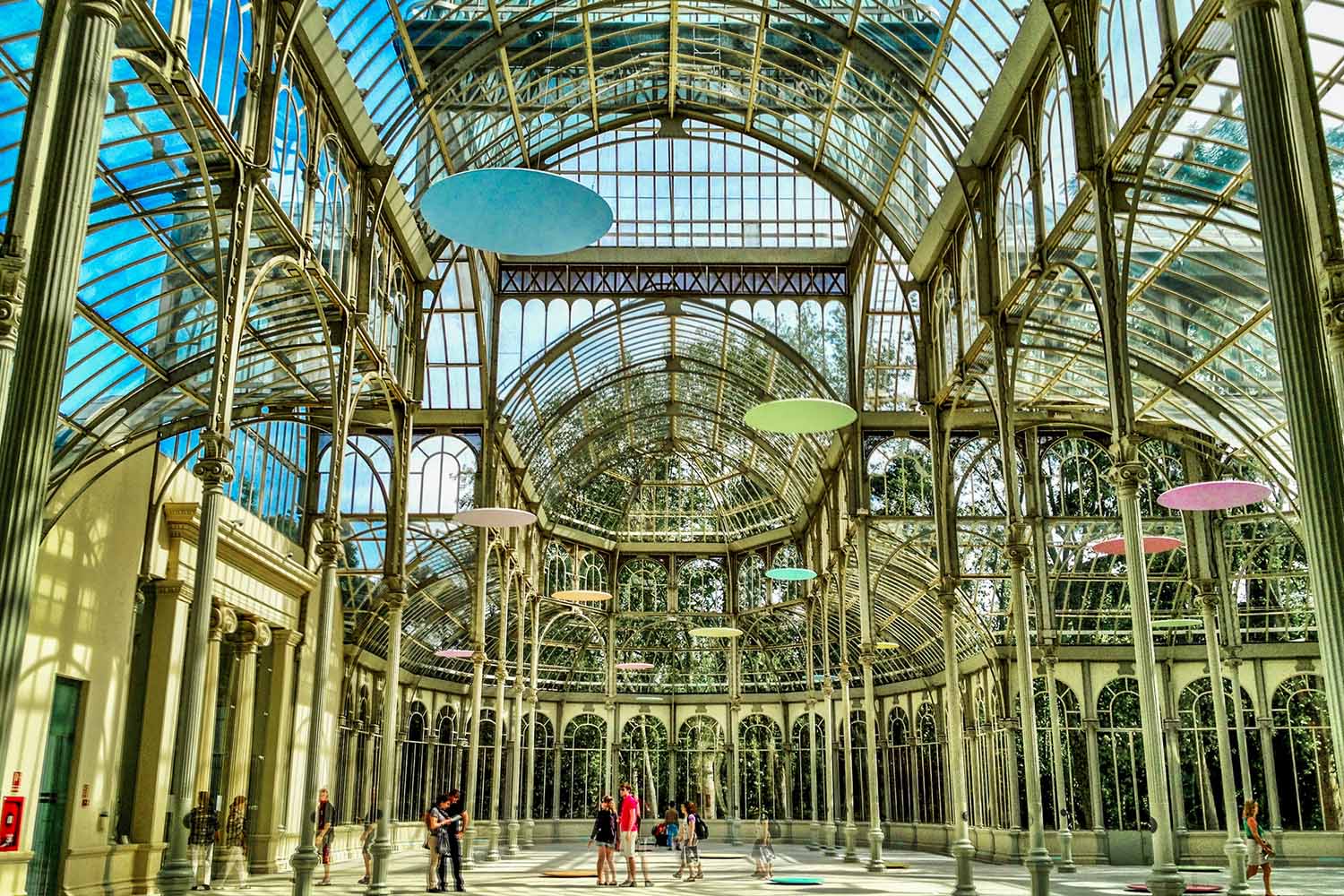 PALACIO DE CRISTAL
Spring in Spain
Months: March to May
You'll fall head over heels for Spain when you see how absolutely spectacular the country is during the spring. From the almond blossoms of early spring to the perfect beach days of late spring, the season is a great time to visit before the summer crowds roll in.
Plan to get out and enjoy the marvelous weather.
Go hiking, cycling or horse riding in the countryside, or pound the pavement of Spain's culture-rich cities like Barcelona and Madrid. Be sure to check the festival schedule before you go. There is a dizzying array of celebrations all over the country that you won't want to miss.
Some of my favorites are Valencia's Las Fallas sculpture burning festival, which is packed with stunning parades. One of the biggest celebrations of the year is Semana Santa. This is the holy week leading up to Easter. There are celebrations all over the country with Andalucía and Toledo among the top picks.
Highlights: Outdoor Activities & Festivals