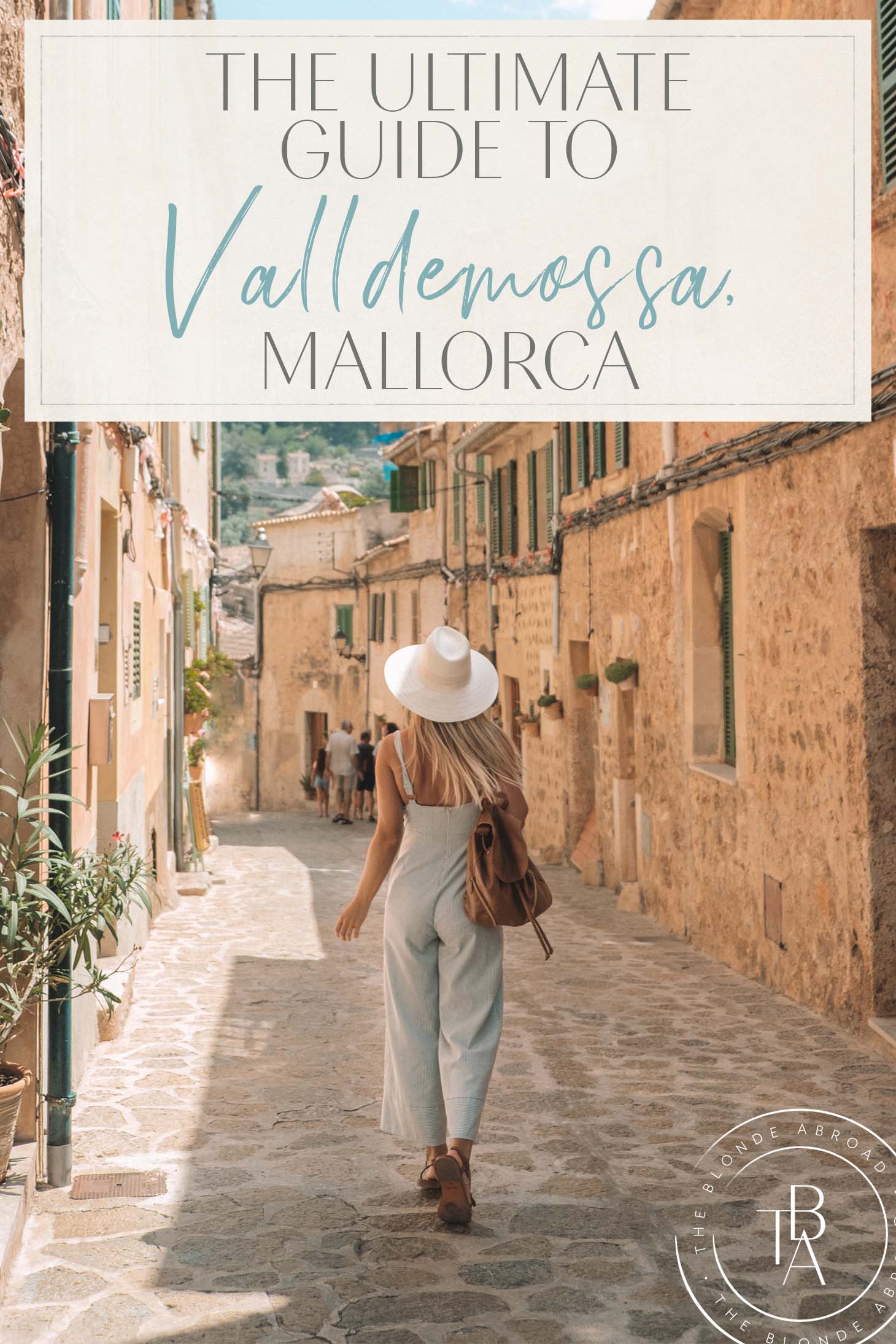 Steeped in old-world charm, this village in the Tramuntana mountains should be a must on your Mallorca itinerary. Its warm, yellow buildings set against the bright blue sky and lush greenery make it look like something out of a painting.
The town, or rather a village, only has a population of about 2,000 people, and the streets are dotted with shops, cafes, and restaurants.
Because of the beautiful countryside, Valldemossa is a popular place for both nature lovers and hikers alike. While exploring Valldemossa, I stayed in the village of Deià — which is roughly a 30-minute drive from Valldemossa, but as you plan your trip, you could opt for either place to serve as your base.
Here's your ultimate guide to exploring the charming town of Valldemossa in Mallorca!

Getting There
Valldemossa is about a 30-minute drive from the capital city of Palma.
Palma is the largest city of the Balearic Islands and is the transport hub of the region. You'll find a wide range of flights to Palma from Madrid and Barcelona every day of the week. It's a popular destination for the Spanish and international crowds alike, and you can sometimes find tickets as low as 20 euros.
Planning Tip:
Not sure where to start with planning your adventure around Mallorca? There's no way one way to do it, but after visiting twice, I put together my recommended itinerary for Mallorca!

Getting Around
I'd highly recommend renting a car to get around Mallorca — and the smaller, the better! Parking is much easier with a compact car, especially when you are exploring Palma and the beach towns.
Keep in mind that the majority of European cars, and virtually all of the smaller models, are manual transmissions. If you are looking for an automatic car, you'll want to book as early as possible and expect to pay more.
Even as someone who has a ton of experience driving a manual transmission car, driving to Deià for the very first time was…enlightening.
The seaside is less hilly but Deià is exceptionally steep. While you can park at the bottom and schlep up the hill, it's a trek. At the same time, navigating these hills is not for the faint of heart or inexperienced manual car drivers.
Be prepared and honestly decide if this is something you can handle.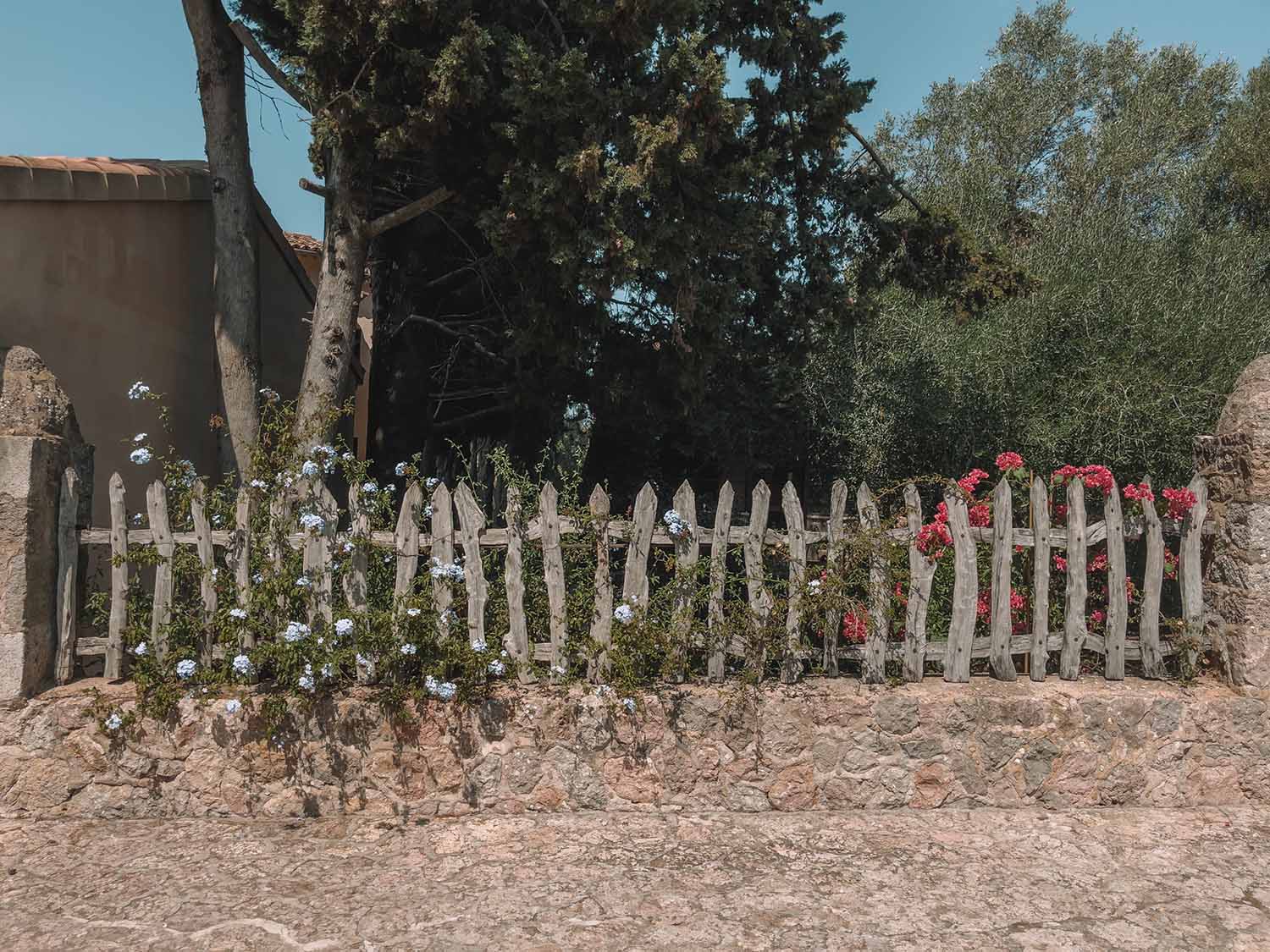 The Best  Time to Go
Mallorca is gorgeous all year round…but a maybe bit less so during peak season. I visited in August 2021 and again in June 2023. There was a serious difference in crowds and, in August (peak season) we paid a premium for everything.
Everything was scarce and fully booked. Even renting a car was a challenge.
We paid a pretty penny for a tiny little Fiat with a manual transmission. Luckily, I do know how to drive a manual car, but it could have been a dealbreaker for others.
Driving is fundamental here so you'll want to secure your car before you even look at hotels.
And, most importantly: do as I say, not as I do! As much as I loved the island, I would never return during August and would definitely advise that you avoid it.
During the summer months, you're forever fighting for space amongst throngs of tourists. Meanwhile, all of the locals have fled the islands for their own vacations, and that authentic local appeal is missing without them.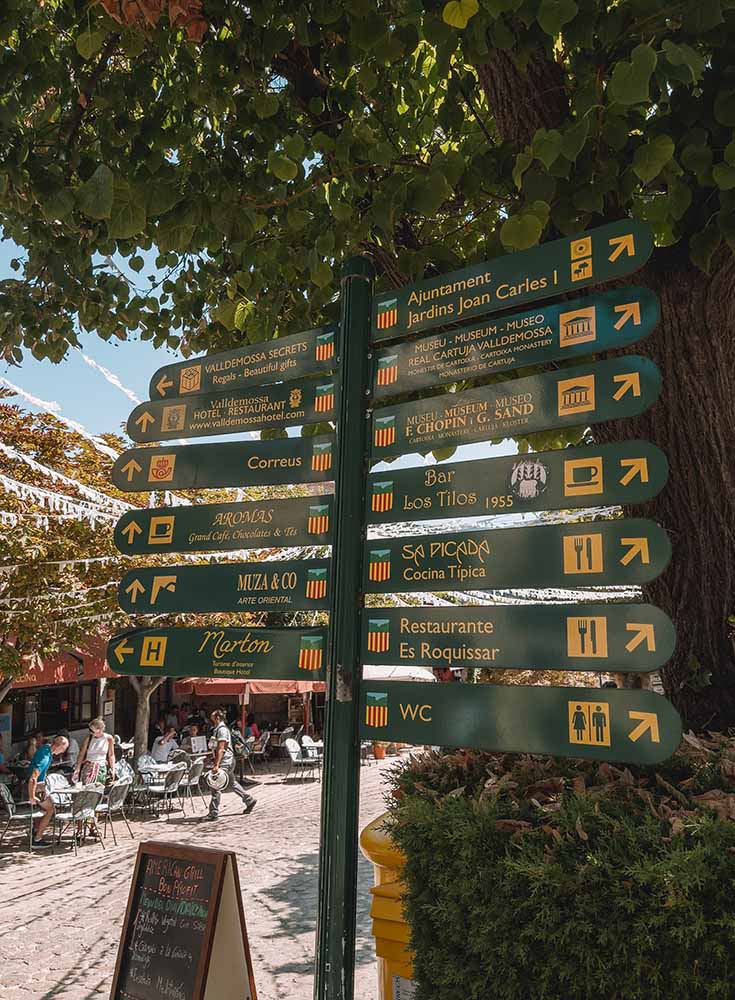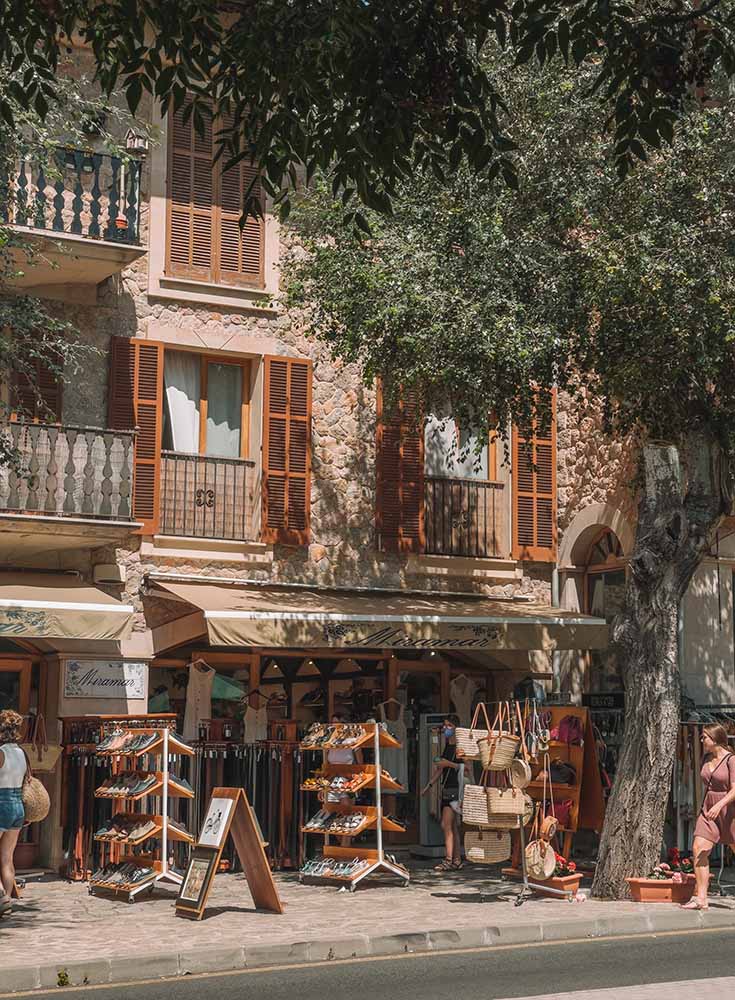 Where to Stay in Valldemossa
Because Valldemossa is a small village, there are no huge international hotel strips. There are a few good options but they sell out quickly during the peak season.
Budget
Luxury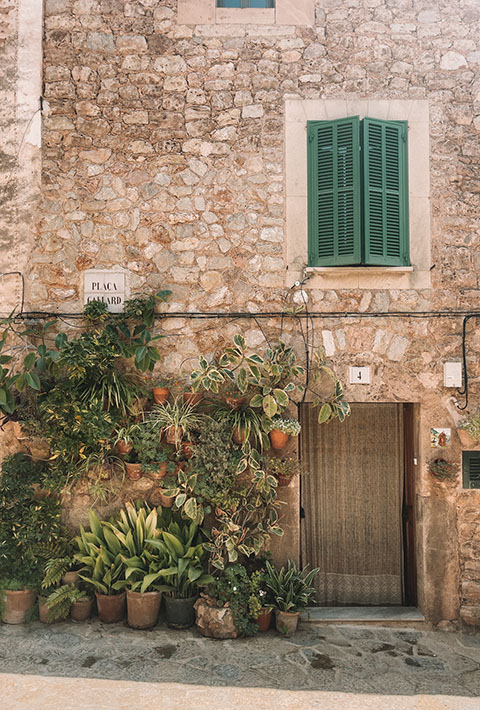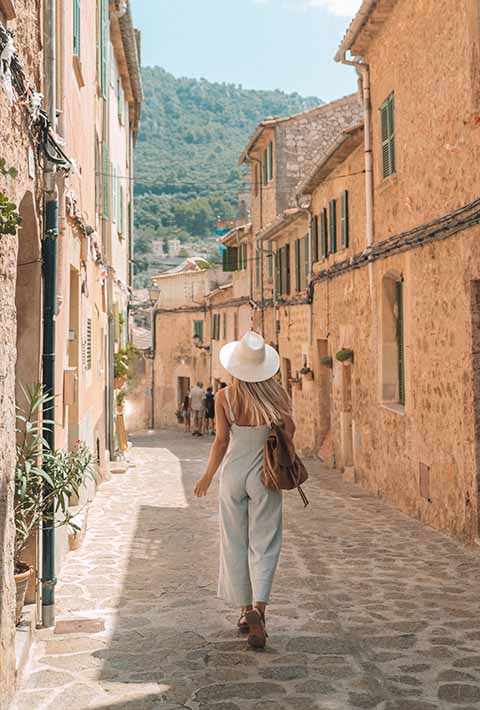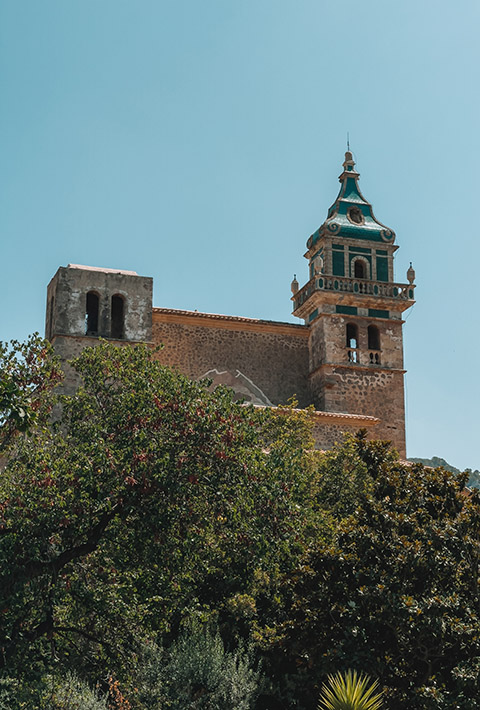 Top Things to Do in Valldemossa
Continuing through the UNESCO World Heritage region, you can drive to Valldemossa in about 20 minutes from Deià.
A flatter and bigger town, there's plenty to do in Valldemossa and it's easier to get around. You'll find plenty of early morning cafes, winding hiking trails, endless cycling paths, and buzzing energy.
Forn i Pastisseria Ca'n Molinas
Famous for their Balearic pastries, this is the perfect place to start your day. Wake up early and fuel your day with their fresh brew, then get down to sampling.
Create your own sampler platter with: coquettes de patatas, a traditional light bun made from potato bread; the much-loved local ensaimada pastry; and cabell d'àngel, a sugar, honey, salt, and lemon zest pastry with a gooey interior of spaghetti squash with cinnamon (while the name means "angel hair," think pumpkin pie).
Note: Be sure to go inside before you grab a table. It's a tightly run operation, and you'll need to get your order at the counter, then grab a seat, and bus it when you're done.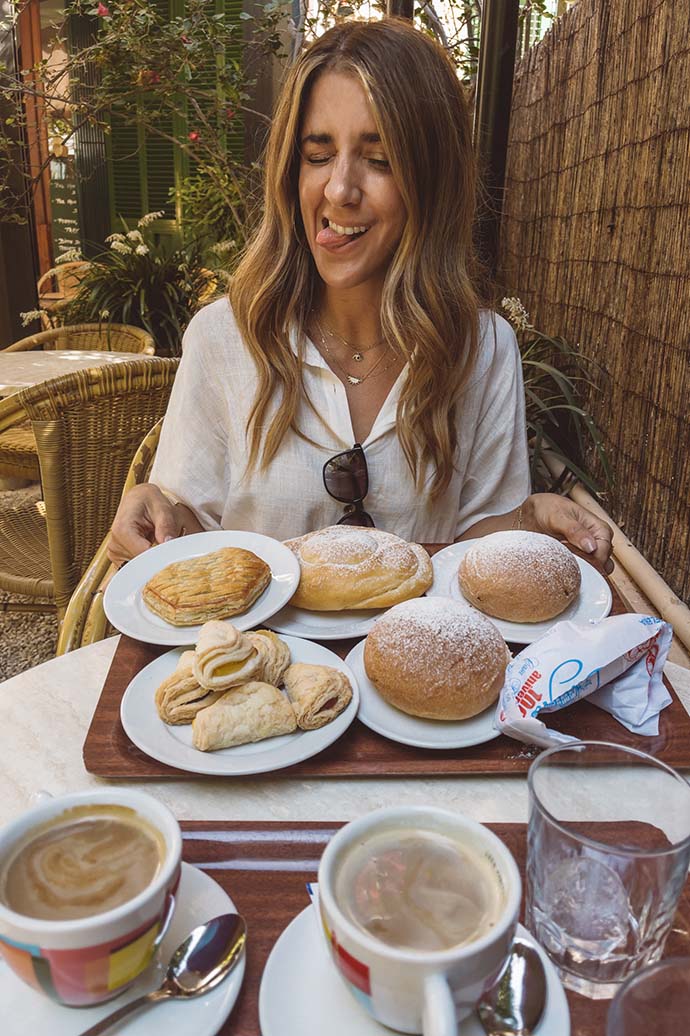 Carthusian Monastery Valldemossa
Built for the son of the king of Mallorca back in the fourteenth century, it was handed over to an order of Carthusian monks when that son grew up and gave away all of his possessions. The monastery eventually fell into private hands and was rented out by the room. Famous residents like Frédéric Chopin and George Sand came to call this place home.
With its fascinating history and stunning architecture, this monastery is one of the city's biggest claims to fame.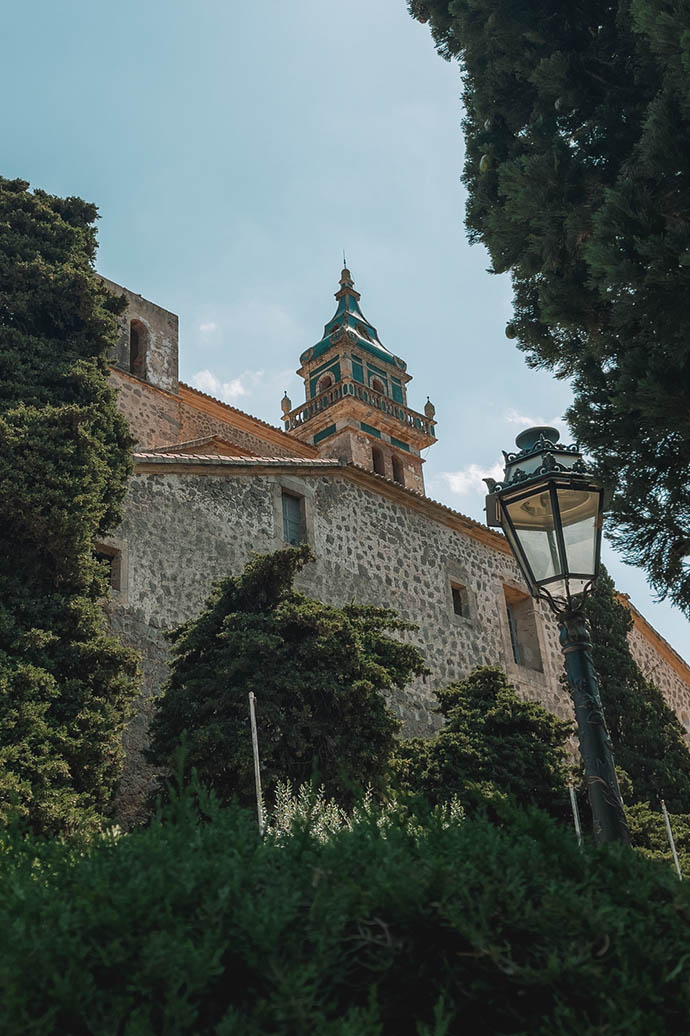 While Chopin composed some of his most famous pieces on those walls, Sand wrote "A Winter in Majorca" which put Valldemossa on the map.
Today, you can tour the Chopin Cell to see his original piano and other documents, then go around the Frédéric Chopin and George Sand Museum. There are lovely gardens at the top that are free of charge and a handy tourist hut next to the garden where you can get info.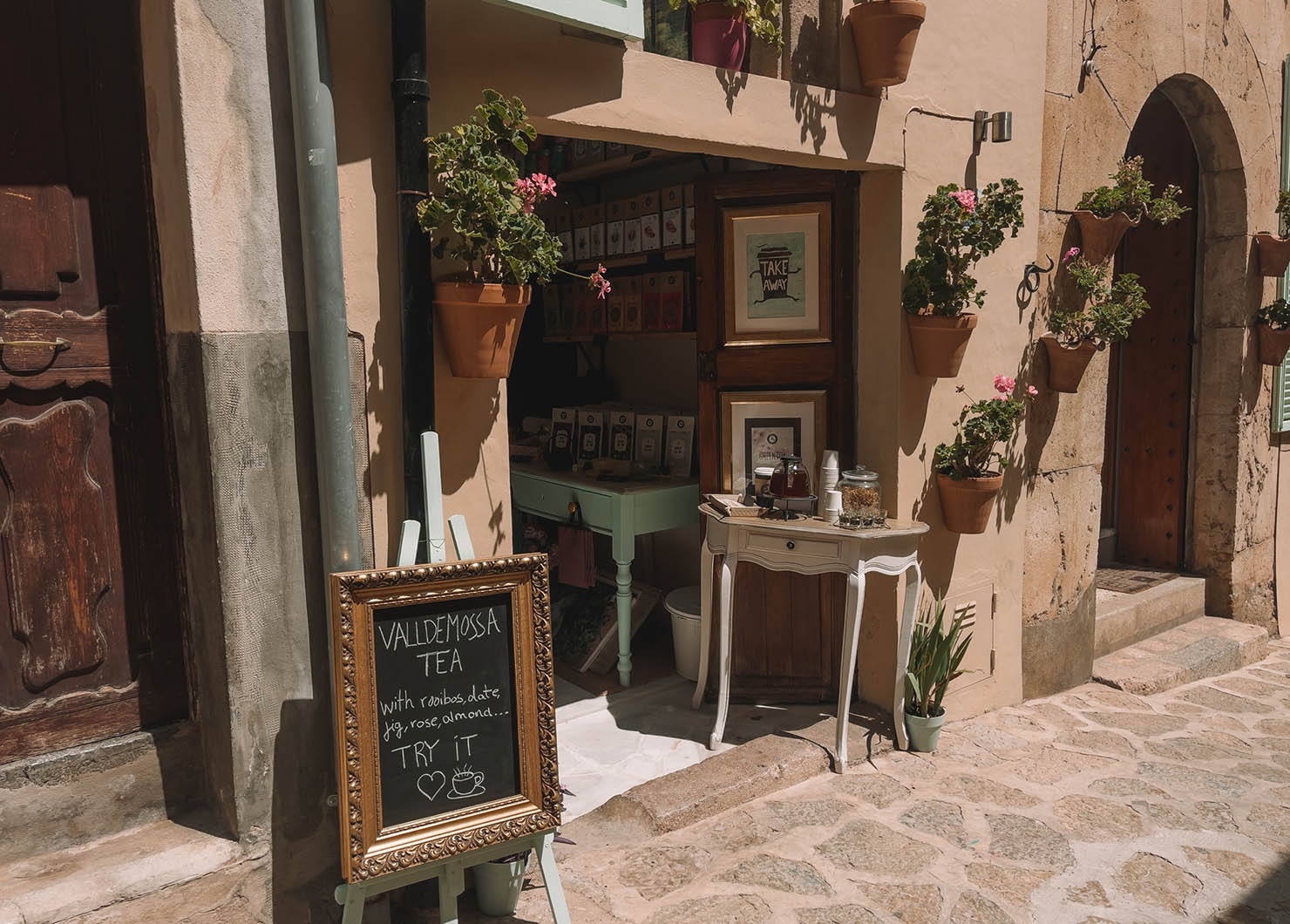 Visit the Tea Shop
Head to this charming tea shop in town and sample their own Valldemossa tea blend. This makes for great souvenirs to bring back for yourself and your loved ones.
Via Blanquerna
This is the main street of Valldemossa, and it's the perfect place for just wandering around.
If you're looking for the perfect souvenir, try on a pair of ​​Pons Menorca shoes. These handmade espadrilles are locally made and a traditional yet chic fashion that's been on trend for countless generations.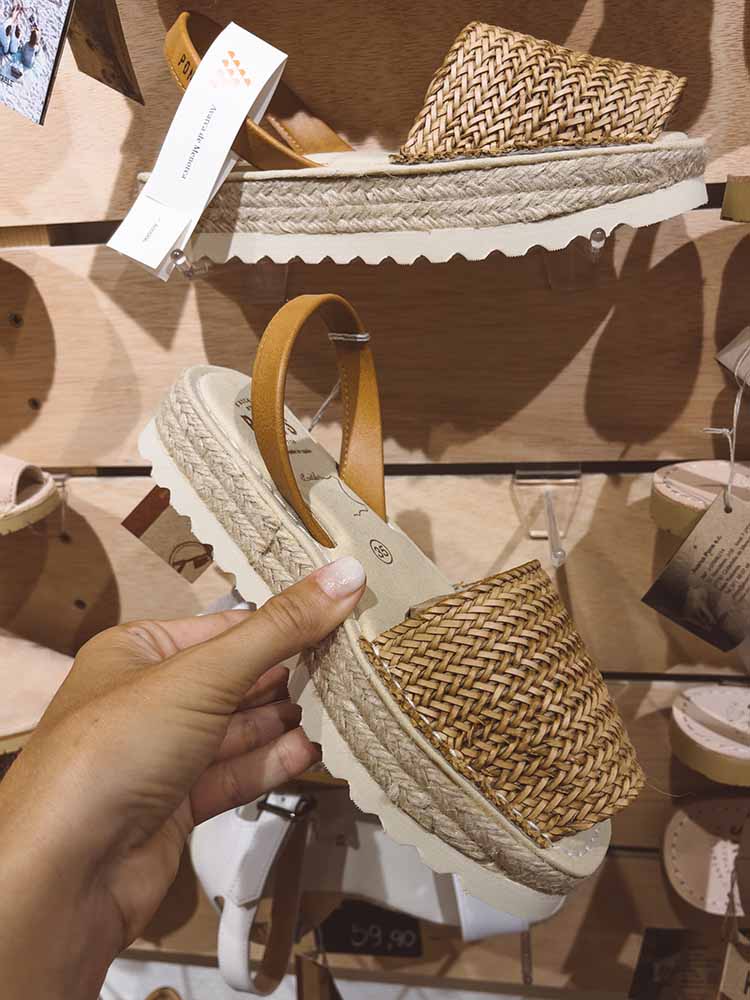 Carrer Uetam
Another street that is well worth exploring. Explore the little boutiques and the tea shop then wind your way through the streets whenever your eyes take you.
Església de Sant Bartomeu
In the heart of the Valldemossa, you'll find this beautiful church. Take in the architecture, then linger in the plaza outside for some good old small-town people-watching.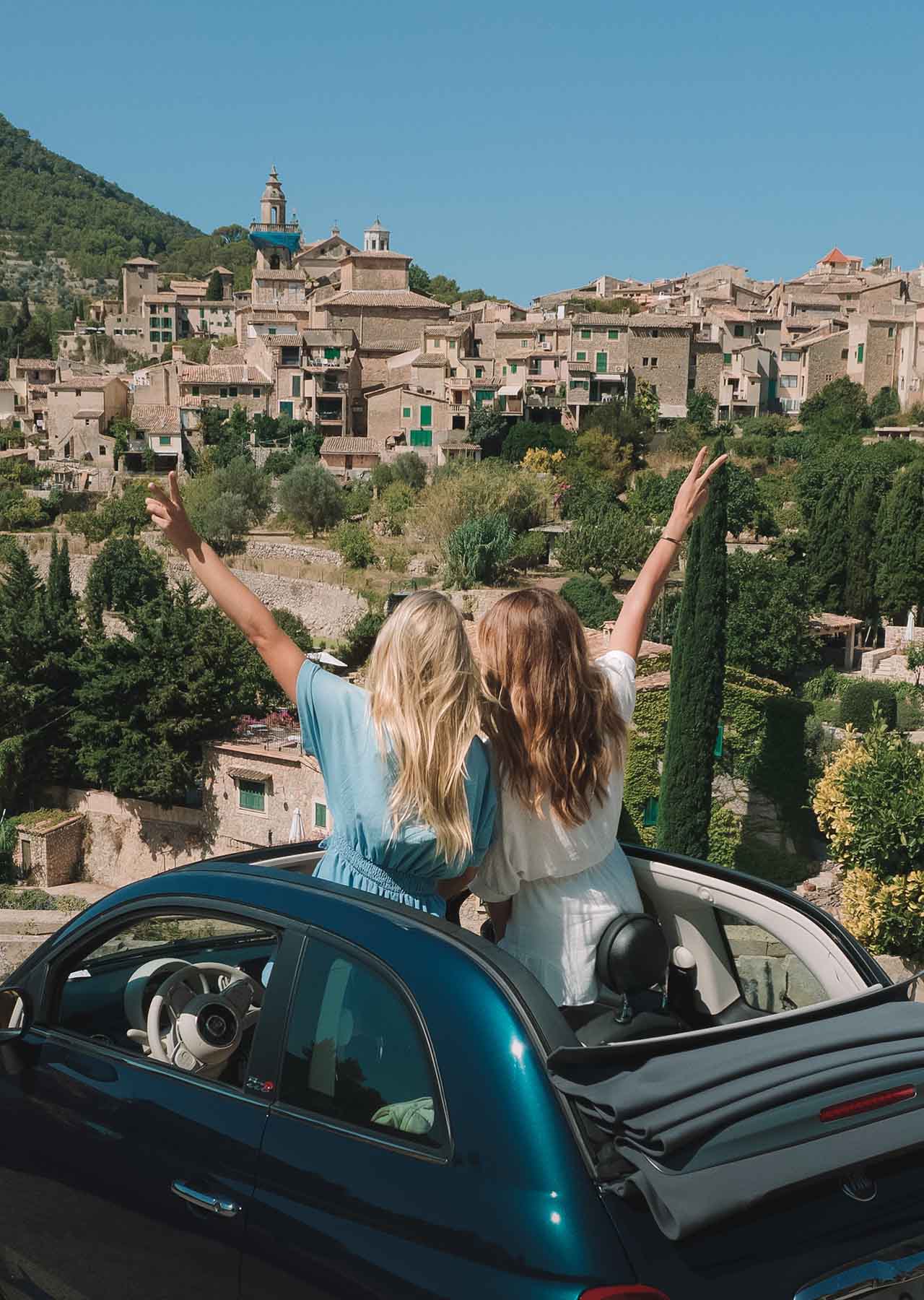 Photo Spot
Follow the MA1110 southbound out of town. As you're leaving Valldemossa, you'll find a dream vista of the town. Set your GPS for Valldemossa Viewpoint, and plan extra time for a photo session before you go.
Day Trip to Deià
Not far from Valldemossa (about a 20-30 minute drive) you'll find the equally charming town of Deià. Check out my guide to Deià for all the things to see and do in this quaint village!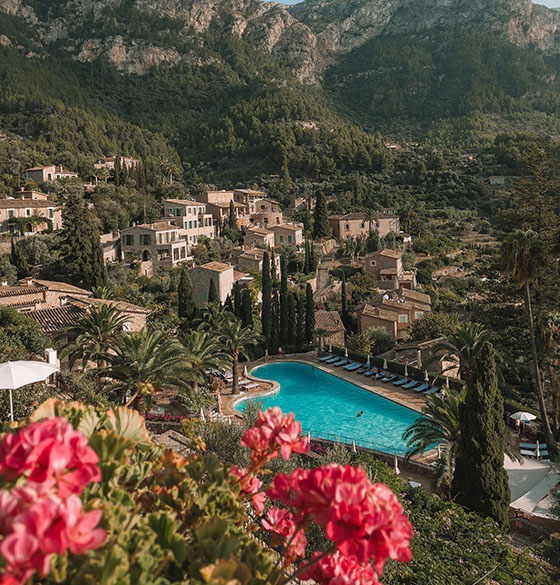 From where to stay to what to do, here's your ultimate guide to exploring the charming town of Deià in Mallorca!
Read More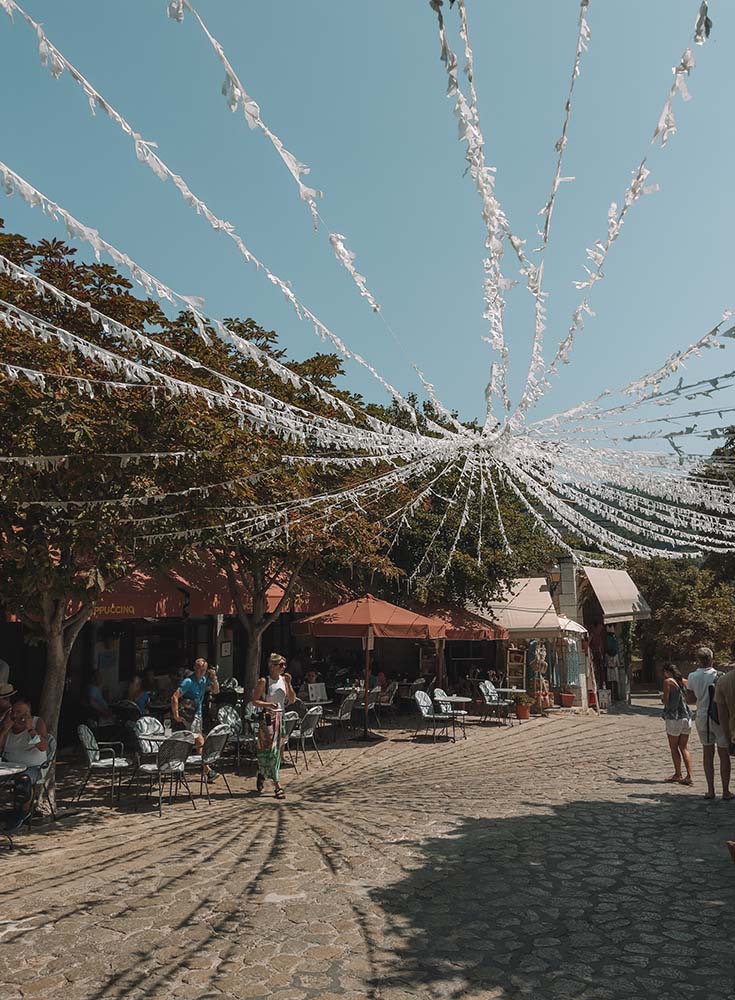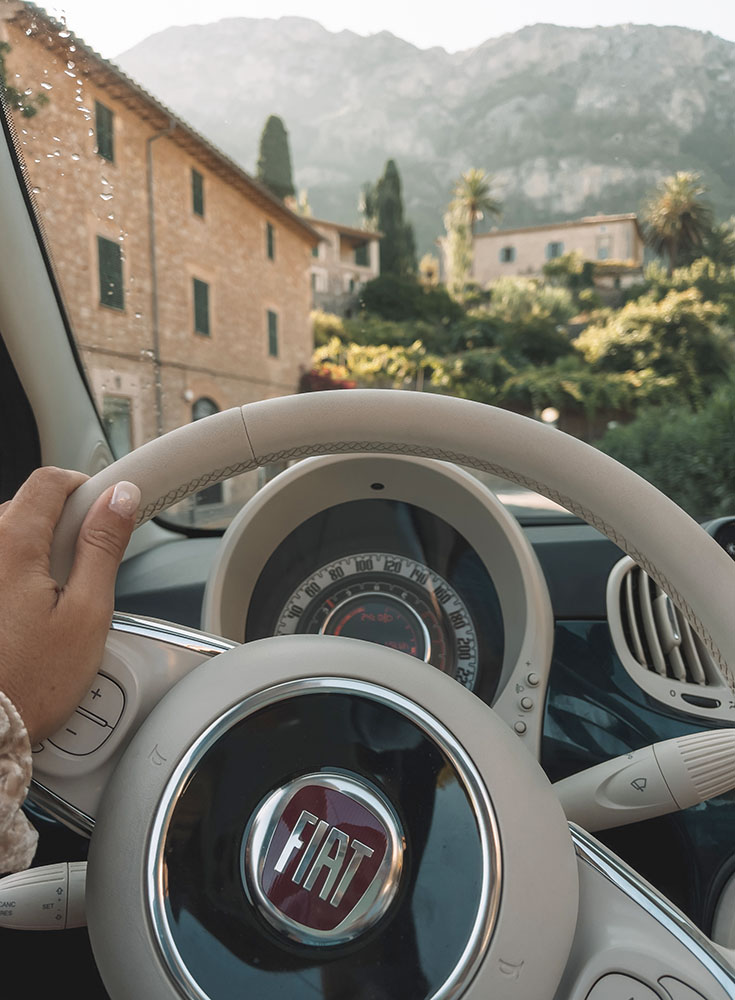 Tips for Parking in Valldemossa
If you're driving, it is important to note that you need to pay for parking and then put the slip on the dash of your car. Be sure to always have some change in the car. It's two euros per hour so come prepared or plan time to go to a shop to get change.
You will sometimes find the machines and meters aren't working. This won't get you out of having to pay though! Keep on walking until you find one that is working.
If you arrive around 11 or 12, parking can be nearly impossible to find. Try to arrive earlier in the day to make it easier.

While you're staying in Valldemossa, make a day trip to Deià and explore all the beauty this UNESCO World Heritage Site has to offer!
Need help planning your adventure in Mallorca? Check out my Itinerary for Mallorca!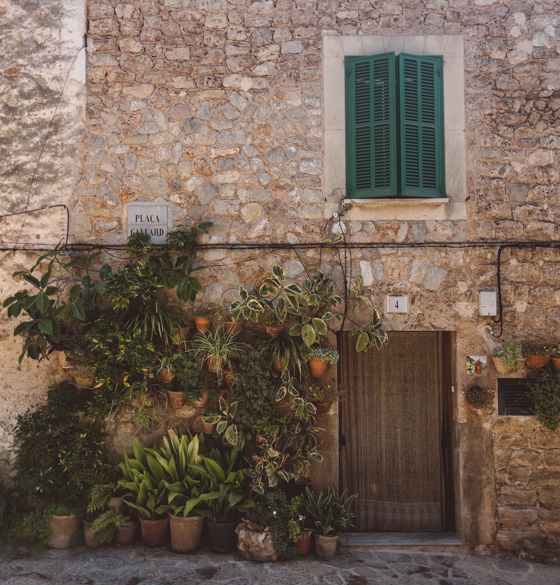 From the parties of Palma to the Roman and Moorish remains, here's your ultimate itinerary for the Spanish paradise of Mallorca!
Read More!