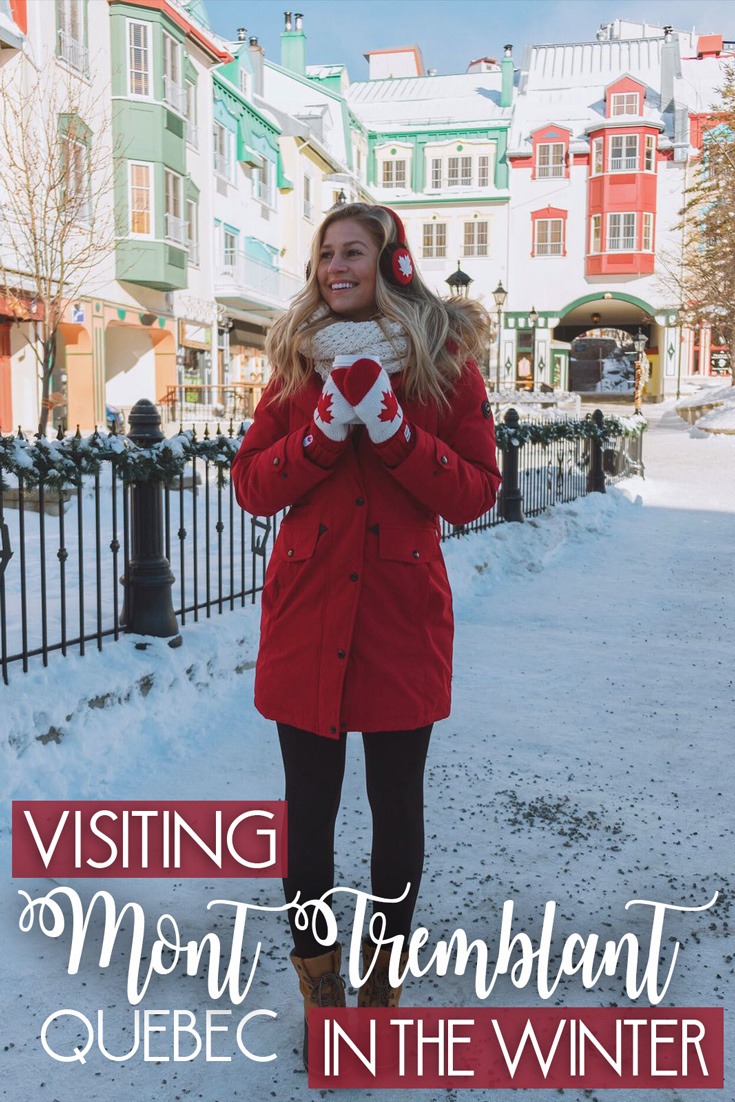 Bonjour, Québec! If you are looking for a gorgeous winter break, Mont Tremblant is the place to be. Just eighty miles outside of Montreal, this place is the perfect spot to play in the snow.
With cobblestone streets, breathtaking views, and some of the best slopes on the continent, Mont Tremblant is always hopping. This Canadian hot spot has year-round skiing, beautiful trails, incredible restaurants, and ample activities. Looking for the ultimate nature lovers' getaway?
Here's everything you need to know about visiting Mont Tremblant in the winter!

Where to Stay
With a population under 10,000 people, Mont Tremblant has an impressive selection of accommodation options for every type of traveler.
Fairmont Tremblant: In the heart of a picture-perfect Euro-style village, this luxury pick gives you easy access to everything in a dream location.
Le Westin Resort & Spa: I stayed here and enjoyed it. They had all of the luxe bells and whistles that you'd expect from the Westin in the heart of Mont Tremblant's central village.
Residence Inn: One of the top midrange options, the Residence Inn is a cozy pick with all of the essentials.

Go Dogsledding
Mont Tremblant isn't all about skiing. Dogsledding is a big thing here, and it's a blast. I went with Expedition Wolf for a tour of the amazing scenery. Unlike skiing where everything just kind of blurs past, dogsledding gives you a chance to bundle up and stay warm on the sled while you take in the incredible natural beauty of the area.

Grab a Beer
Craft beer is a big thing around Québec, and it's exactly what you need after a long day out on the slopes.
Microbrasserie La Diable: This is a great spot to try local beers and have a bite to eat. It has sausages and all of the essential pub grub, but it's got healthy options too, so you can find whatever you are in the mood for.
Microbrasserie Saint-Arnould: More than ten different beers are brewed on site, and it's the perfect spot to go for a tasting. The restaurant specializes in cuisine made with beer, so check out all of the craft sauces and dips.

Spend a Day at the Spa
Norwegian Steam Baths and Finnish Saunas? Yes, please! Famous for its unique Scandinavian treatments, the Spa Scandinave has hydrotherapy and amazing massages.
Plan on spending at least an hour unwinding in Mont Tremblant.

SHOP my Mont Tremblant styles!


Cozy Up for a Fondue Dinner
Forget French food and Canadian cuisine. In Mont Tremblant, it's all about the Swiss classics. La Savoie fondue restaurant has an amazing selection of cheese fondues and other tasty treats.
Be sure to save room for the chocolate fondue.

Try Your Luck
Warm up while you try your luck at the Casino Tremblant. They've got hundreds of slot machines and tons of tables. Be sure to check the schedule before you go too; they've got live shows going on all of the time.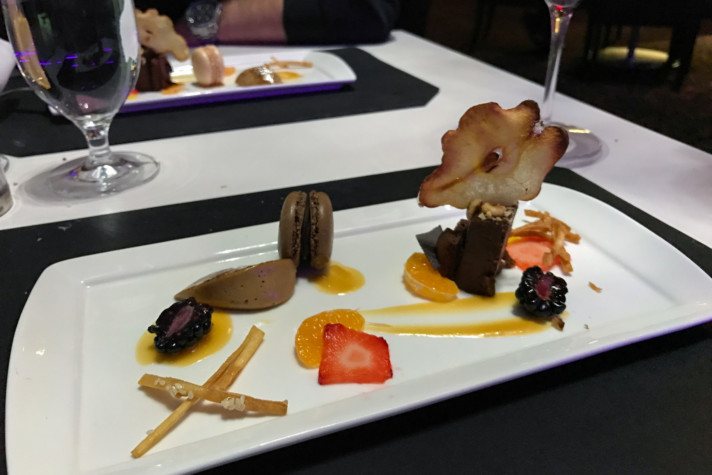 We also sat down to dinner at l'Altitude Restaurant in the casino, and I have to say, the food was AMAZING! Definitely not what you would expect ordinarily in a casino, but I'd highly recommend the food here.
Helpful Tip: Arrive in style! You can take a free gondola ride to the casino.

Take a Helicopter Ride
There's no better way to see Mont Tremblant than from above. Get incredible shots of the mountains, and see some of the best views in North America.
It's an absolutely unforgettable experience!

Don't Forget the Nightlife!
Ranked as one of the top après-ski bars in the world, the highly acclaimed Le p'tit Caribou bar is the best spot for a fun night out. It's got top-notch DJs, an impressive cocktail menu, and a cool crowd that's a good mix of tourists and locals.
Plan to arrive around eleven p.m. or so, and come ready for a party.

Read More

A big thank you to Tremblant for hosting me during my stay. As always, thoughts and opinions expressed here are entirely my own.