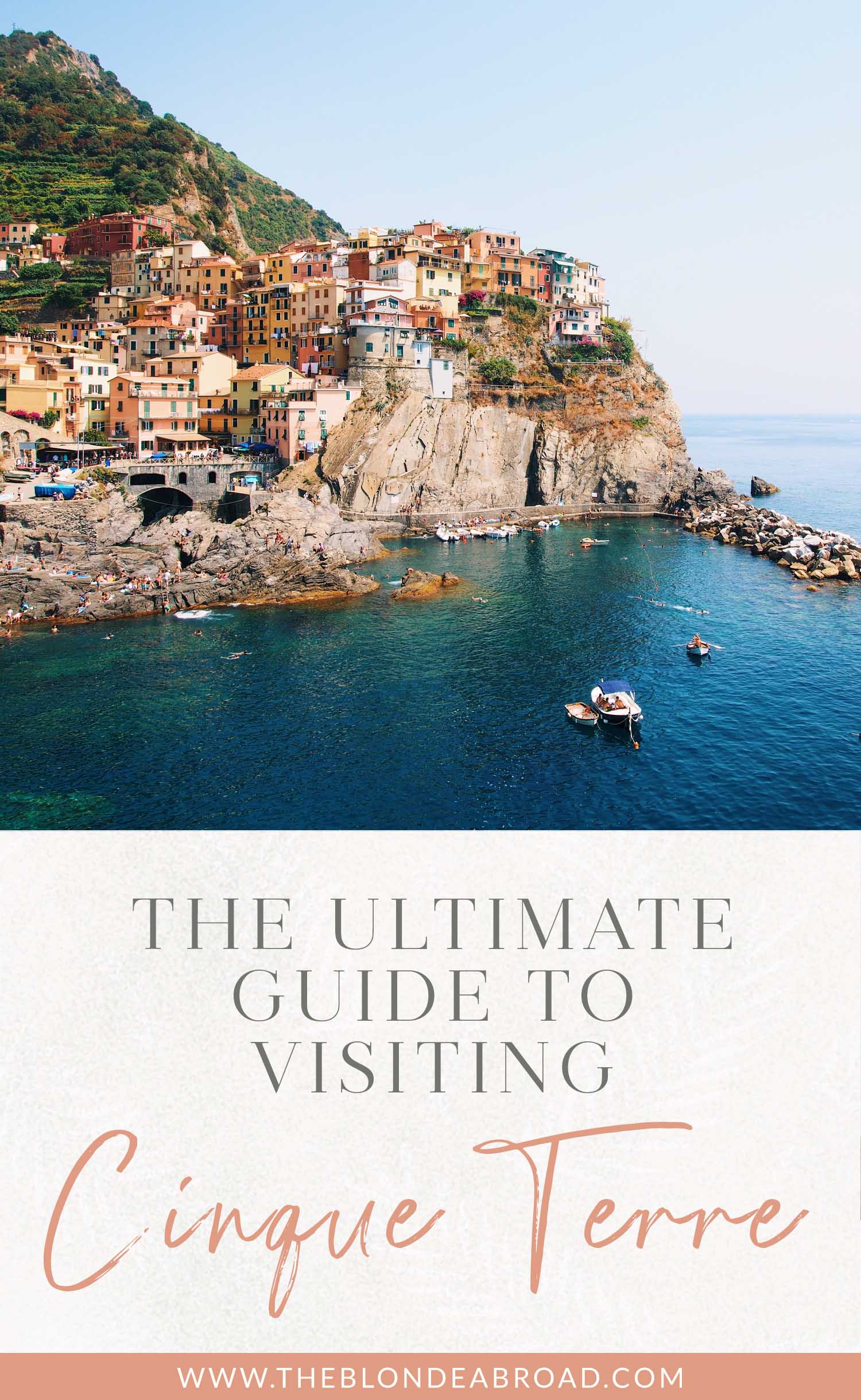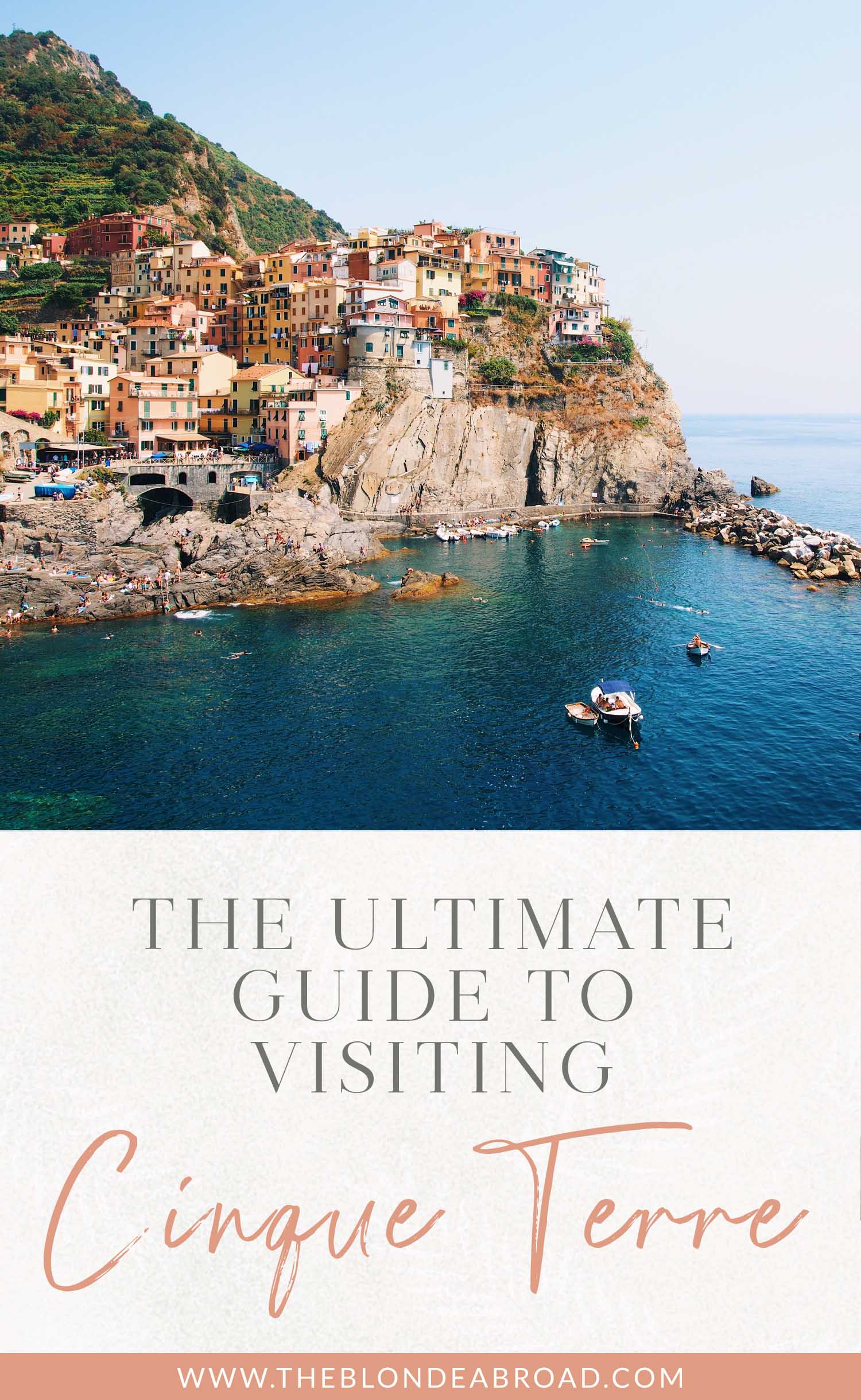 Krystianna from Volumes and Voyages is sharing all her tips when it comes to visiting Cinque Terre!
Cinque Terre is truly paradise on Earth. It's a set of five villages (hence the name, "Cinque Terre") located right on the Mediterranean Sea coast. Though there are five villages, they're quaint, so you could easily spend just a day or two here. If you're like me and prefer to relax on your trips, opt to stay a little longer!
During spring 2019, I was lucky enough to study abroad in Dublin, and I knew that I wanted to visit Italy. Of course, Cinque Terre was at the top of my list because of its pure beauty.
I couldn't believe that a place like this truly exists. I'm here to tell you that it's honestly a lot more gorgeous than any photo depicts!
I visited Cinque Terre from Florence and loved my time there. Truly, I can say that it's one of the best places to visit in Italy.
I was lucky enough to have a tour guide for some of my time there, which helped me learn more about the history and culture of the area. This isn't necessary but surely can only add to your experience.
Without further ado, here's the ultimate guide to visiting Cinque Terre!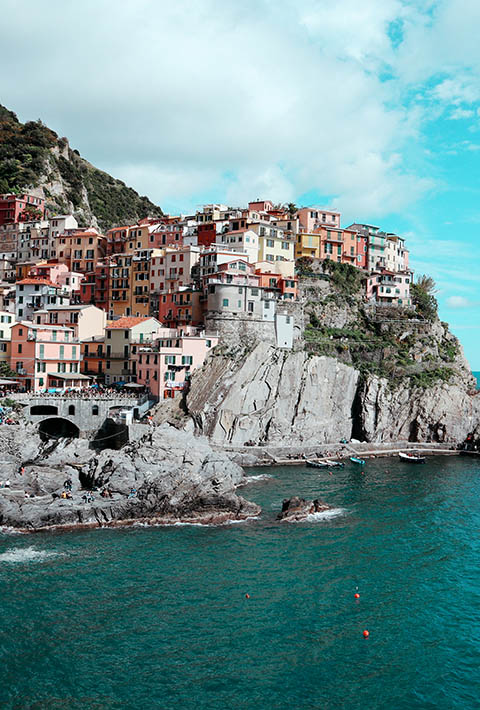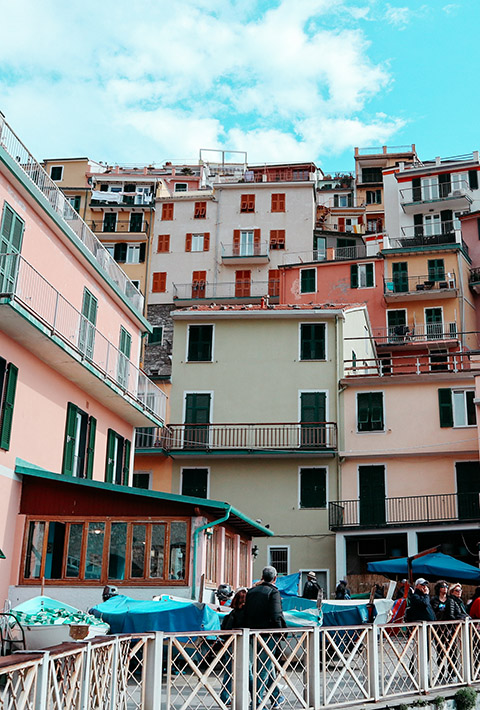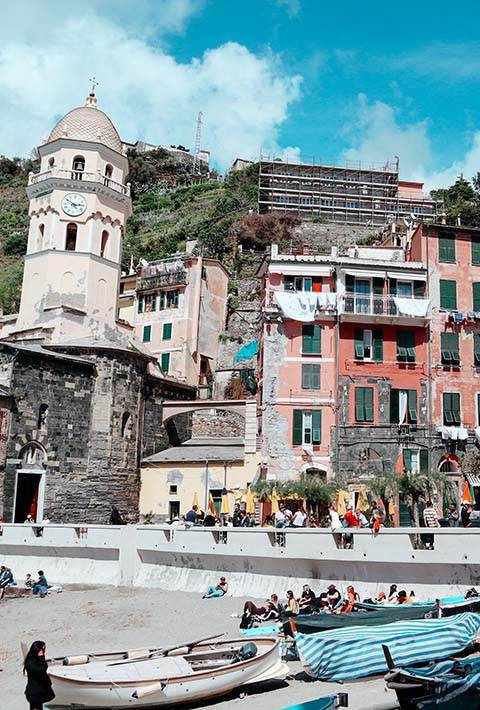 The Best  Time to Visit
Like most places, Cinque Terre has its peak season. The five villages are busiest from May to August. I visited at the very beginning of May, and though it was busy, I was not overwhelmed by the number of people whatsoever.
Accommodation prices tend to be highest during this time, but the weather is superb, and everything is open.
To visit with fewer people, opt to travel to Cinque Terre in either September or October. During this time, everything is still open, but most tourists aren't here because the coast gets slightly cooler.
I don't recommend visiting in the winter months, from November to February unless you are prepared to have a lot of the popular attractions closed. Even some restaurants won't be open during this time because there are barely any tourists.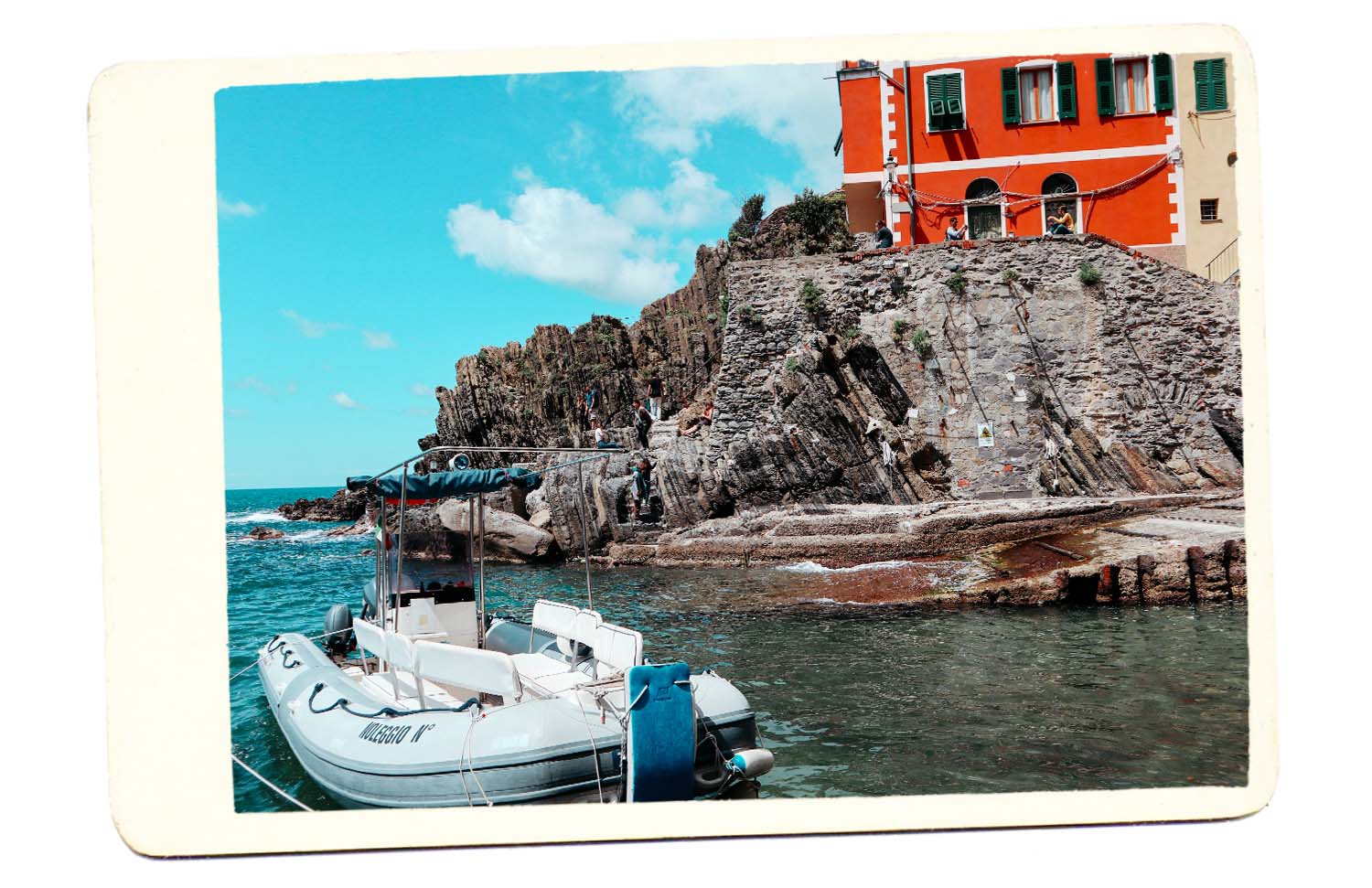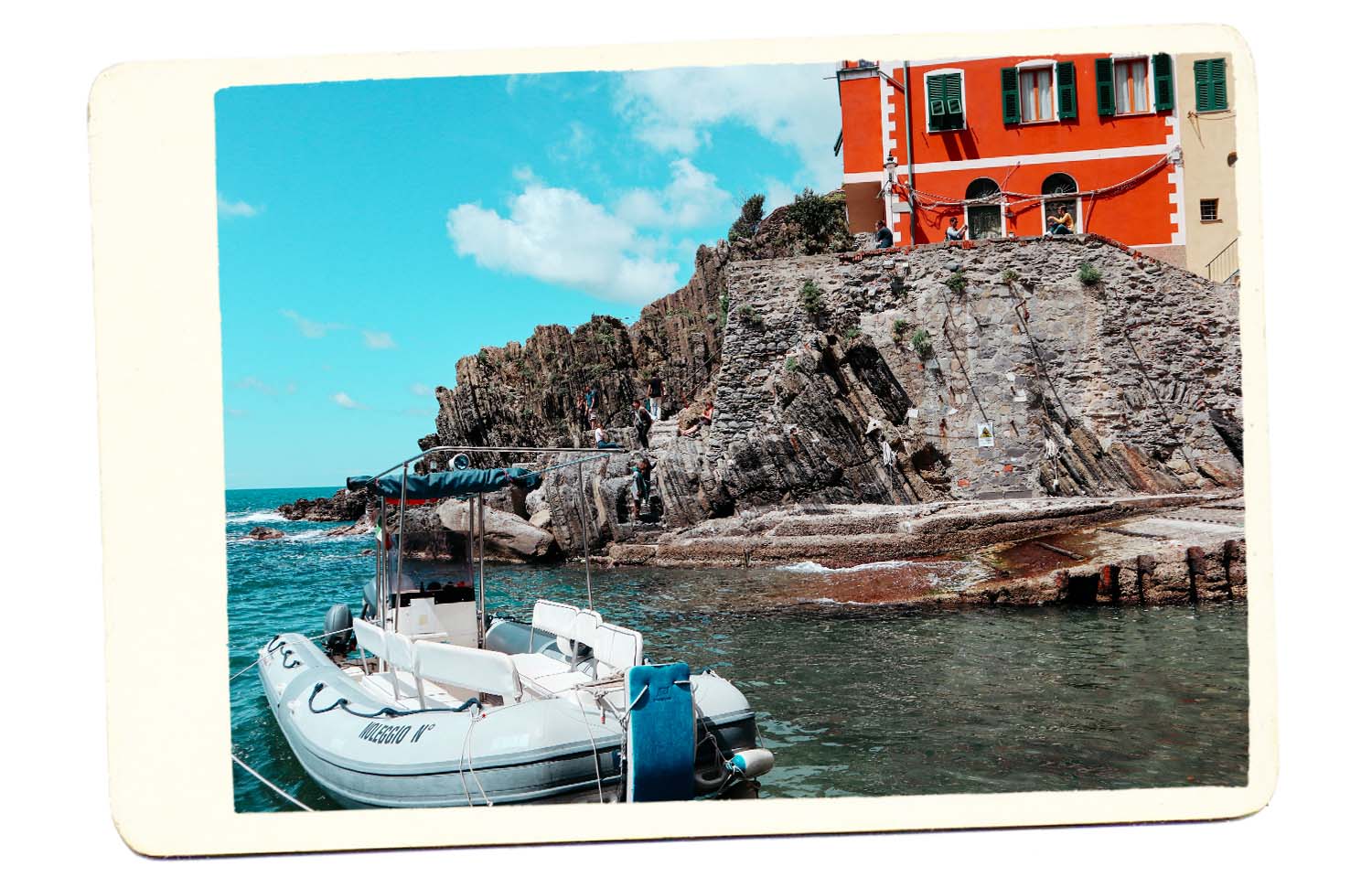 How to Get to Cinque Terre
There aren't many roads in Cinque Terre, so the best way to get there is by either boat or train. I took the train, but I'm sure that the boat route is just as scenic. Below, find how to get to Cinque Terre from some of the most popular cities in Italy.
From Florence
To get to Cinque Terre from Florence, you'll want to take the train from Santa Maria Novella station to Monterosso (or whichever other village you'd like to visit). You may have to make a few train changes, so just pay attention to the stops.
This trip with take anywhere from 2.5 to 3 hours, depending on where the stopovers are. For example, my train went straight to Pisa, and then there was a changeover there to another train. I utilized this time to stop and explore Pisa for two hours!
From Milan
Another popular spot to travel from is Milan, which is easiest to get to by train. You can hop right on the train at Milano Centrale station and take the train to Cinque Terre. The trip should take about 3 hours.
From Rome
If you happen to be coming to Cinque Terre from Rome, you'll also want to utilize the train for the quickest trip! You should take the train from Roma Termini station straight to Cinque Terre. This will take around 4 to 4.5 hours, so you may want to take an earlier train to ensure that you can fully explore the area.
By a Boat
There are also options to take a boat, but this is mainly for the places closer to Cinque Terre, such as Portovenere, Levanto, or La Spezia. You can even take a boat between the villages!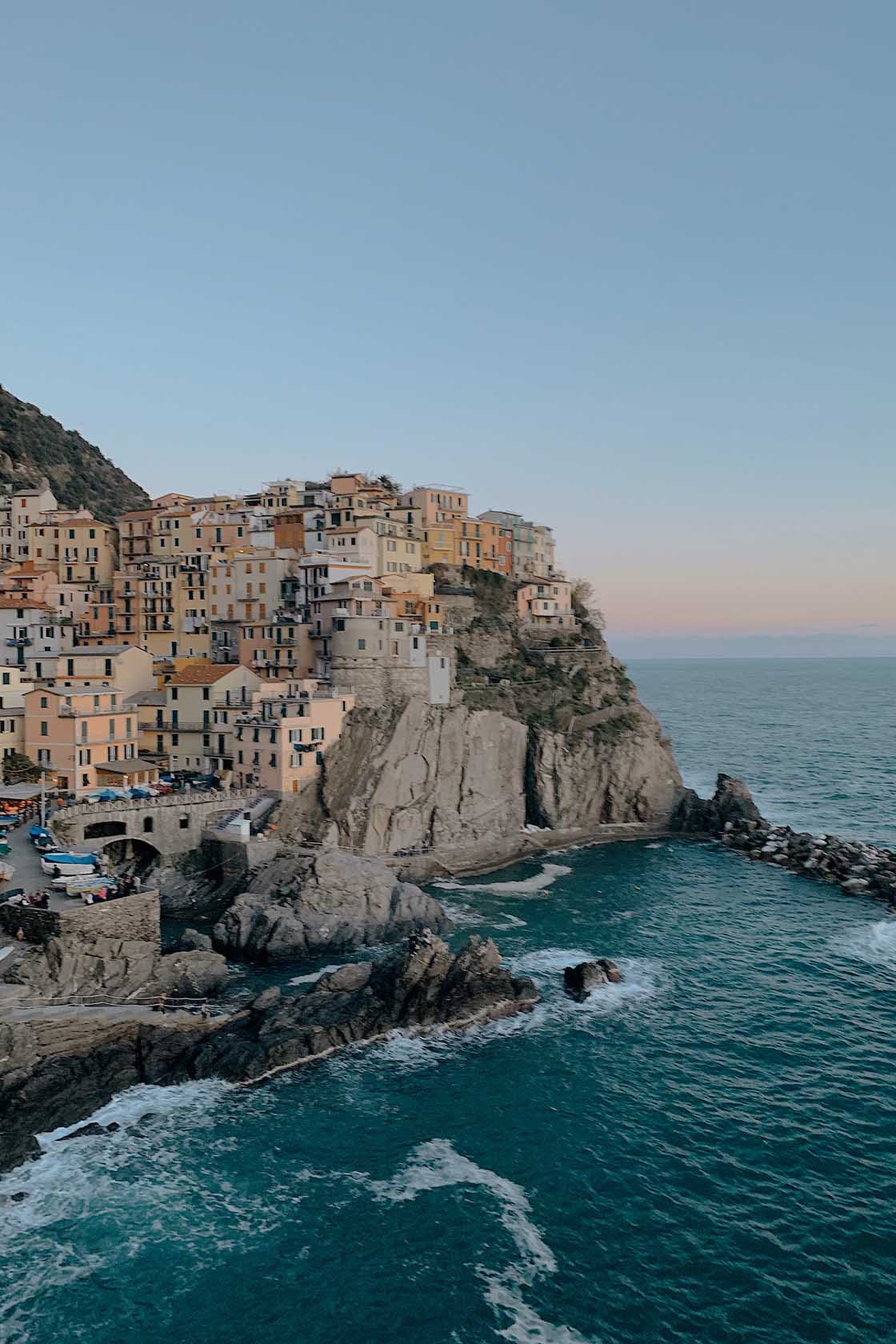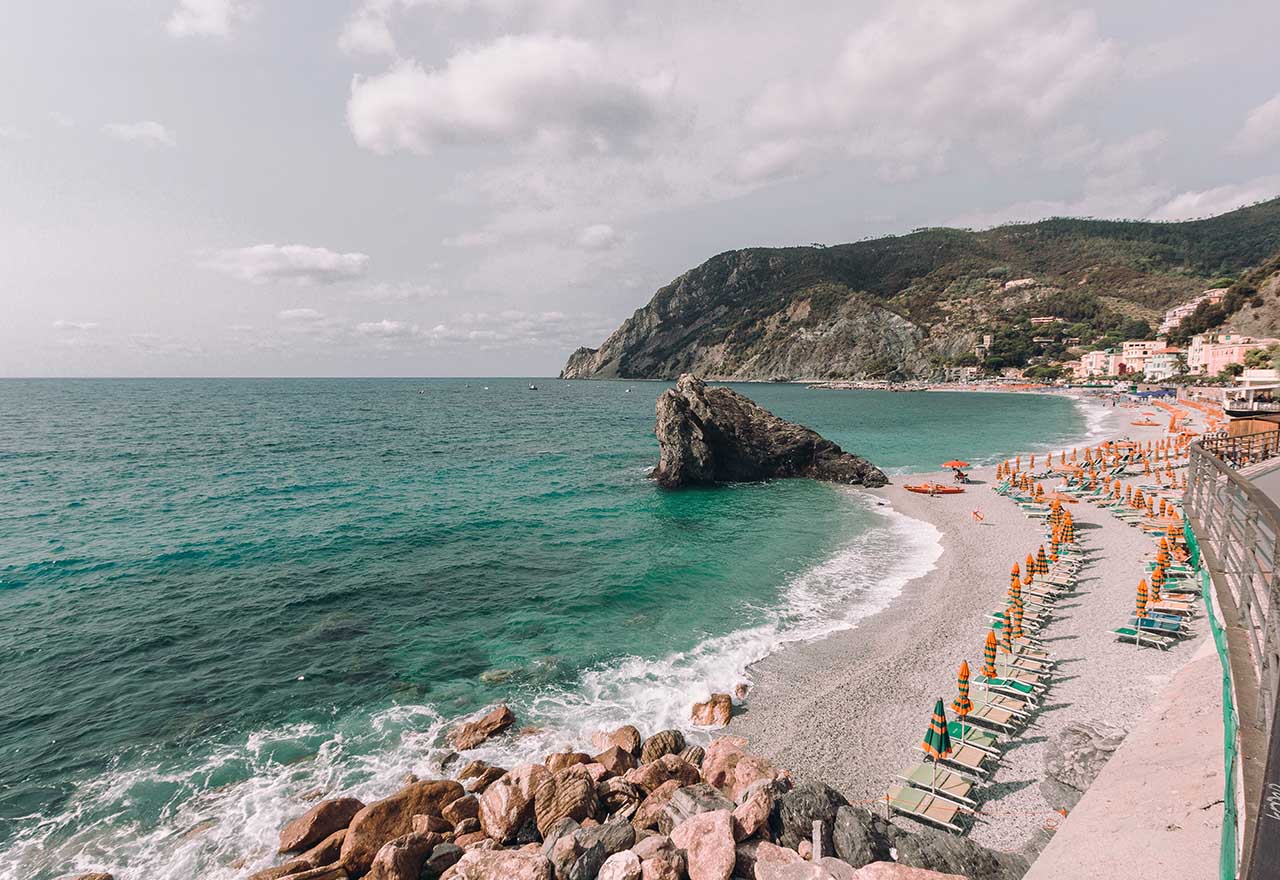 The Five Towns of Cinque Terre
Riomaggiore
Riomaggiore is the most eastern town in all of Cinque Terre! It's the very first stop on the train from La Spezia and is the town that I suggest you explore first.
This town is most well-known for being the start of the famous Lover's Lane, or Via dell'Amore, trail. It leads straight to Manarola!
Manarola
Manarola is genuinely the town that everyone wants to see when they visit Cinque Terre, and with good reason. Historians believe that this was the first town of Cinque Terre, and it's the most picturesque of all the towns here.
Many people also say that Manarola is the most romantic town, so if you're looking to go on a date, this is the town to visit!
Monterosso al Mare
Even though everyone tends to visit Cinque Terre mainly to see Manarola, most people will leave these villages deciding that Monterosso al Mare is actually their favorite!
If you're looking to go swimming, this is the place you'll want to stay. It is the only town in all of Cinque Terre that has a sandy beach!
Corniglia
Unlike the other towns of Cinque Terre, Corniglia is located a bit higher on a hill and isn't right on the water. However, it still offers sweeping views of the Mediterranean Sea.
This town is most well-known for a wine called Vernaccia di Corniglia, so be sure to try that here! Keep in mind that you do have to climb up 365 stairs to get to Corniglia after getting off the train, or you can pay for a bus to bring you to the top.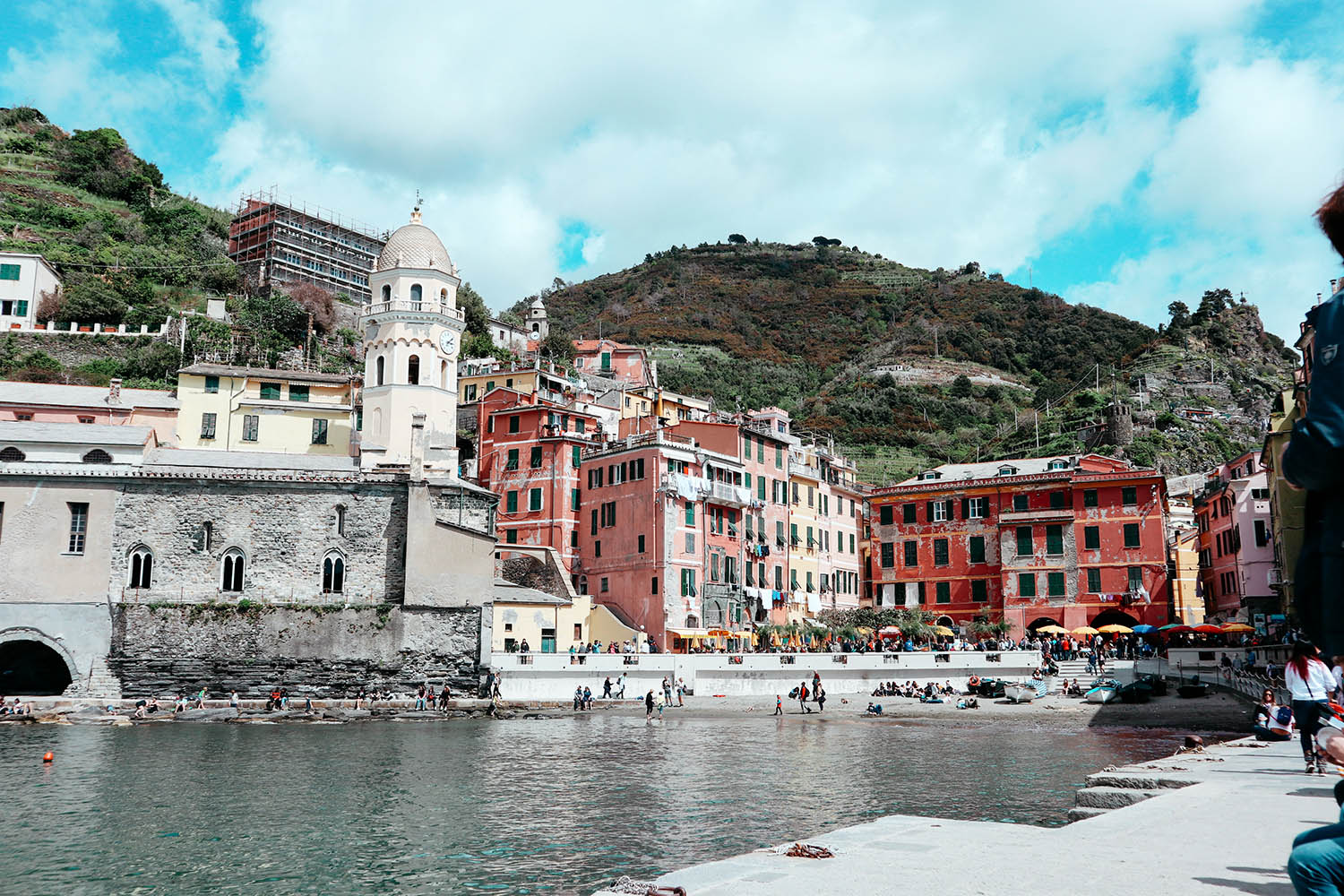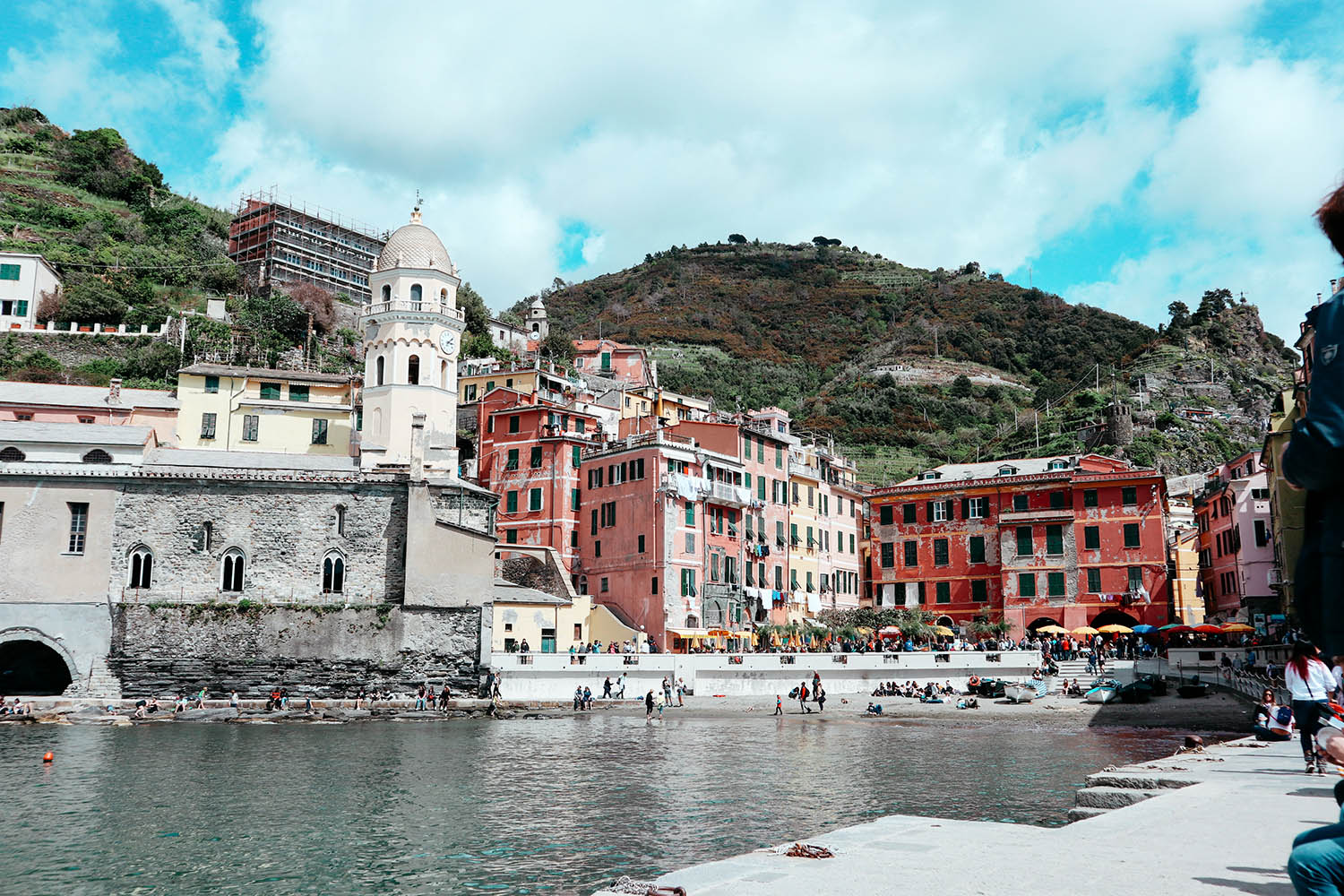 Vernazza
Out of all the towns, I found this one to be my favorite! Vernazza is exceptionally colorful and unique because it actually has its own church that is free to visit that is located directly on the water. You can look right out the window to the sea!
Some of Cinque Terre's most excellent delicacies are here, including focaccia bread pizza, gelato, and pesto, which are some of the best foods to eat in Italy.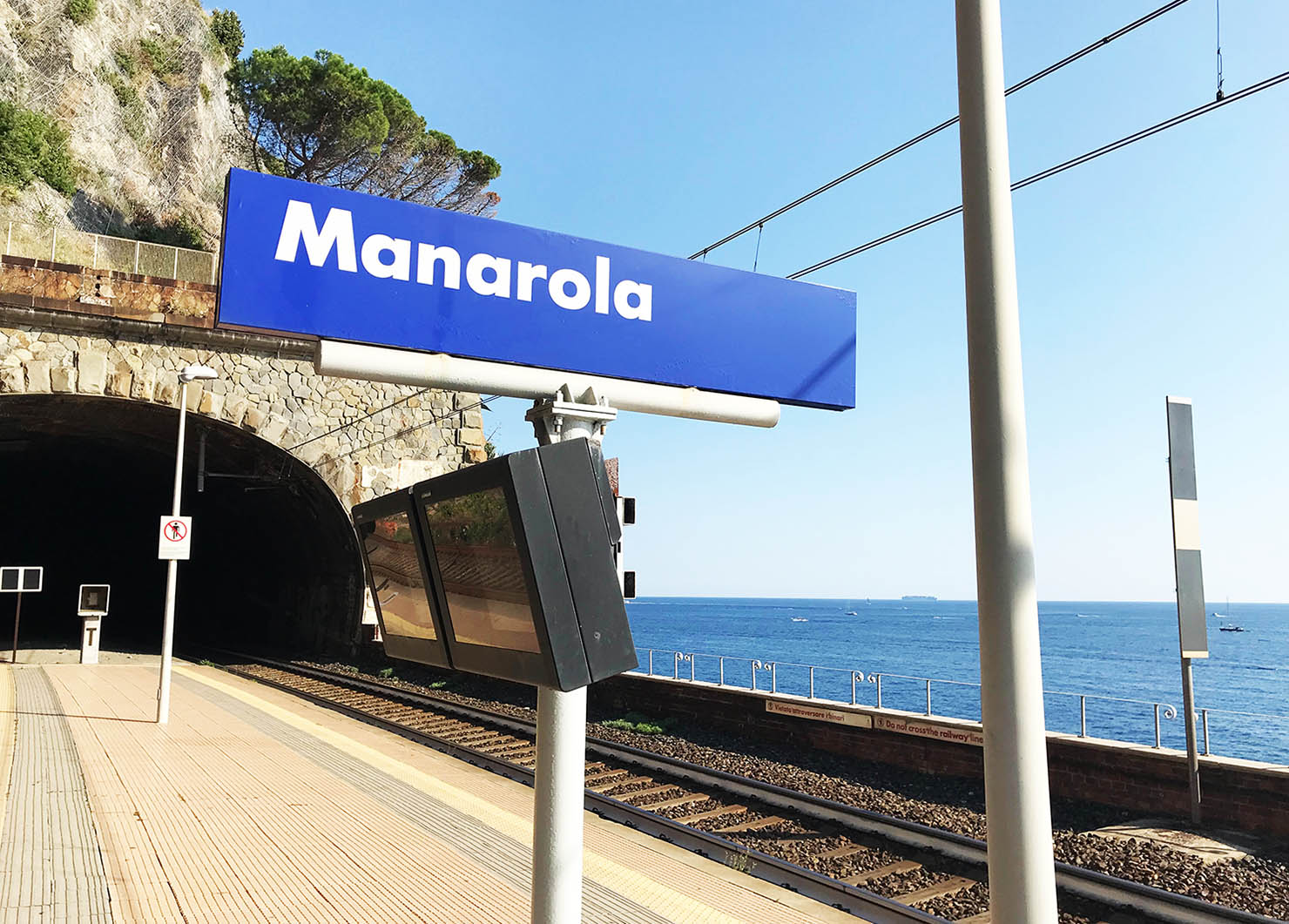 How to Get Around Cinque Terre
By Train
The easiest way to get around Cinque Terre is by train. There's a train service that luckily connects all five towns, but be careful which train you get on. Not every train will stop in every town!
These trains can also get super packed during peak season, which isn't that fun. Oftentimes, you may have to stand on the train just to get from place to place. Luckily, the trips are only about 10 to 15 minutes maximum.
By Bus
You could also consider exploring by bus. Keep in mind that these buses only operate within each town, however, and don't connect any towns. You'll have to utilize another mode of transportation to get from town to town.
By Boat
One of the most scenic options to take is exploring by boat! There are ferries that will get you from town to town, which gives you a unique view of each of the towns from a bit farther out.
One thing to keep in mind is that the boat really only operates between April and October but also won't run if the sea isn't safe. This option usually has the least amount of people, though!
By Hiking
Indeed the most fun way to explore Cinque Terre is by hiking. Even if you consider one of the towns your home base, you can get to any of the other villages in just over an hour or two by hiking, and you'll have amazing coastal views along the way!
Helpful Tip:
The main ticket you'll want to purchase for traveling between the towns is the Cinque Terre Card! There are two types of this card — one is for hiking, and one is for train service.
You can purchase these at train stations in Cinque Terre or purchase one ahead of time online. The longer you are buying your ticket for, the more money you save!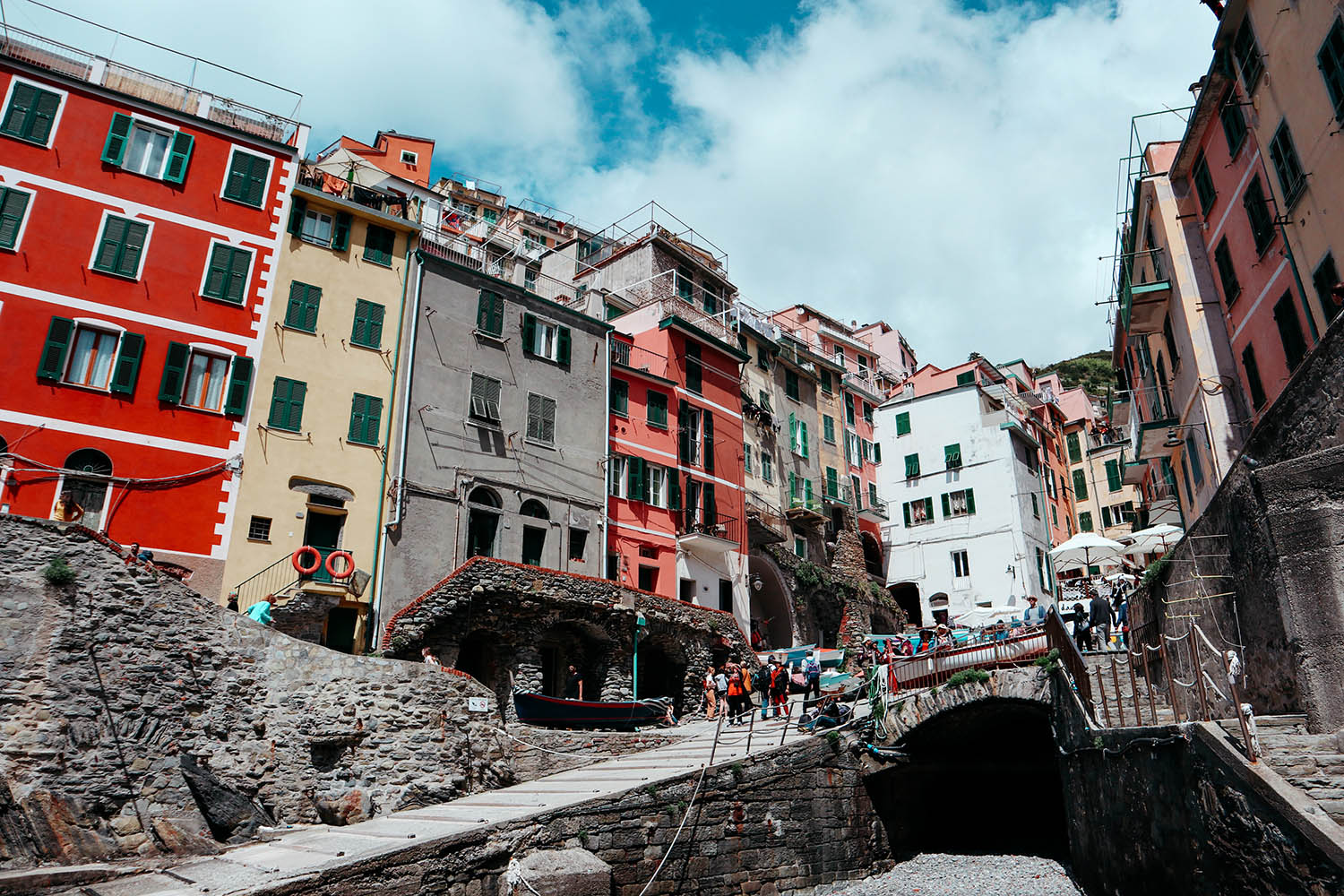 Riomaggiore
Where to Stay
Cinque Terre is not as modernized as some other bigger cities in Italy, so there are only a minimal amount of hotels available. These can only be found in Riomaggiore and Monterosso al Mare because they're a bit bigger.
For the most part, you can only stay in villas and guesthouses. You can also rent apartments through Airbnb, which is what I suggest doing. This is the perfect way to experience life in Cinque Terre, but I recommend you book your stay well in advance! These tend to get booked quite quickly.
The majority of visitors will opt to stay in either Riomaggiore or Monterosso al Mare. If you prefer to stay in a quieter town, try to stay in Corniglia. Vernazza and Manarola also don't tend to be super busy, especially in the evening.
The best way to decide exactly what town to stay in is by looking at a map and trying to choose which one you'd most likely want to situate yourself in as a home base.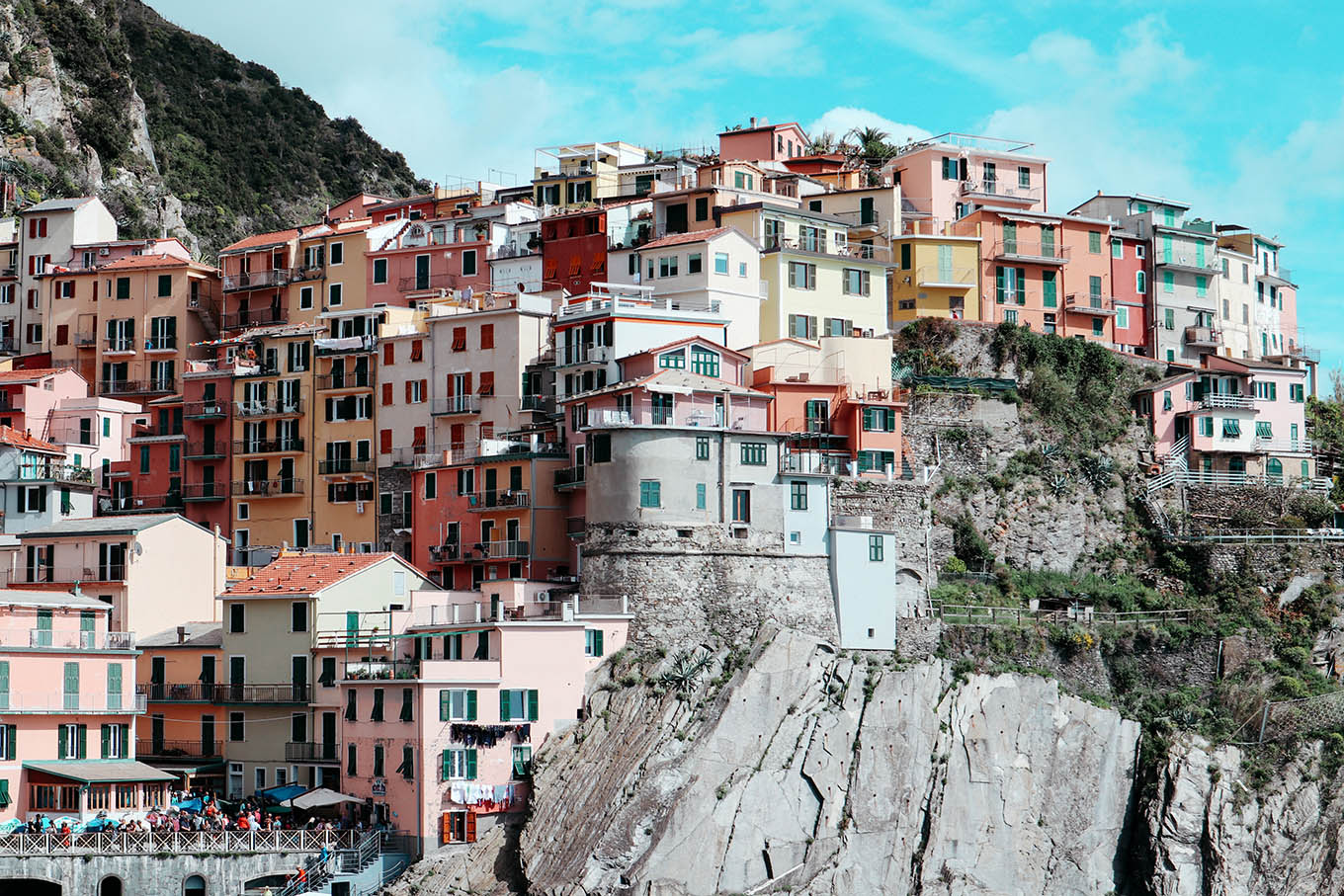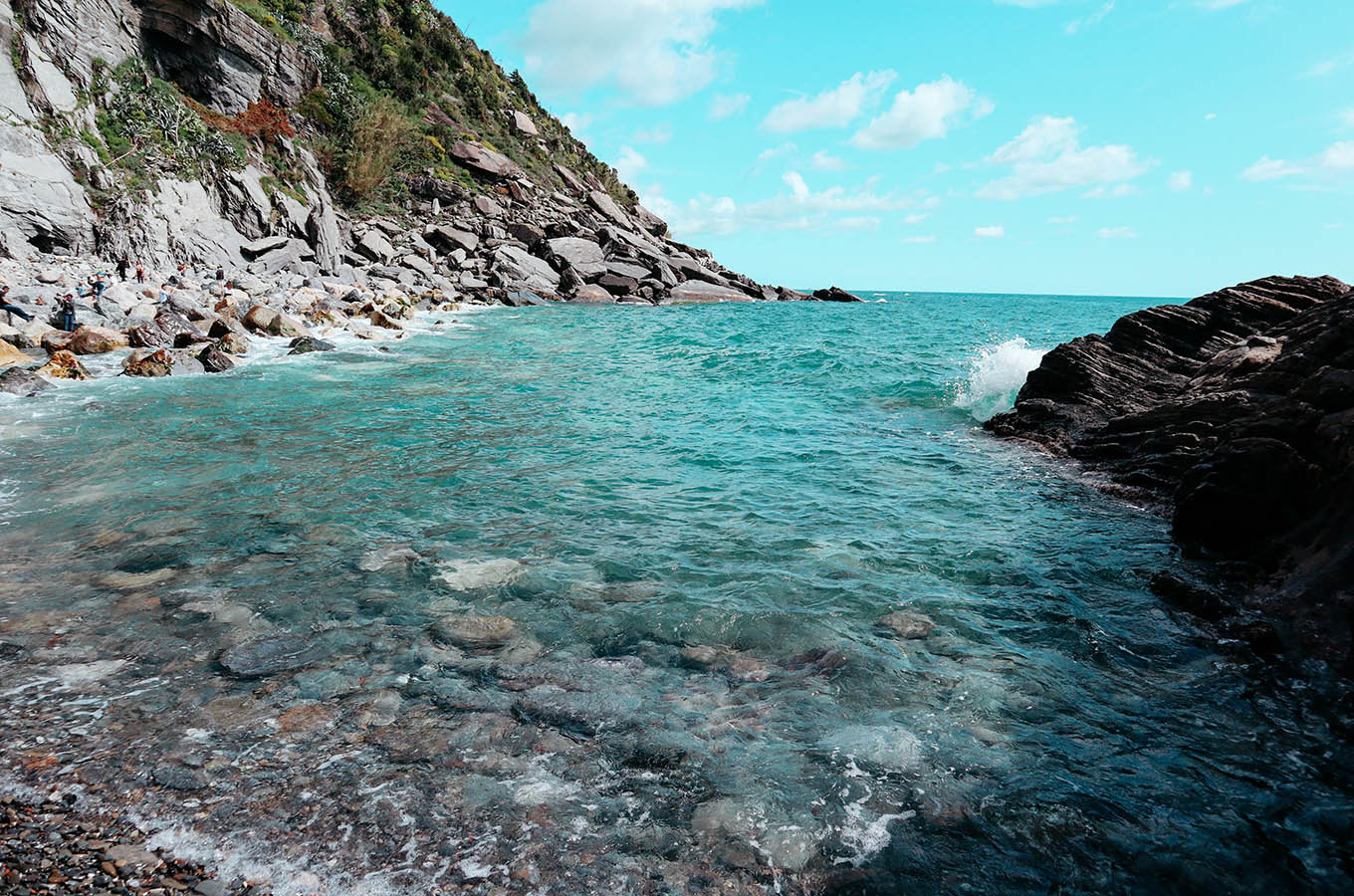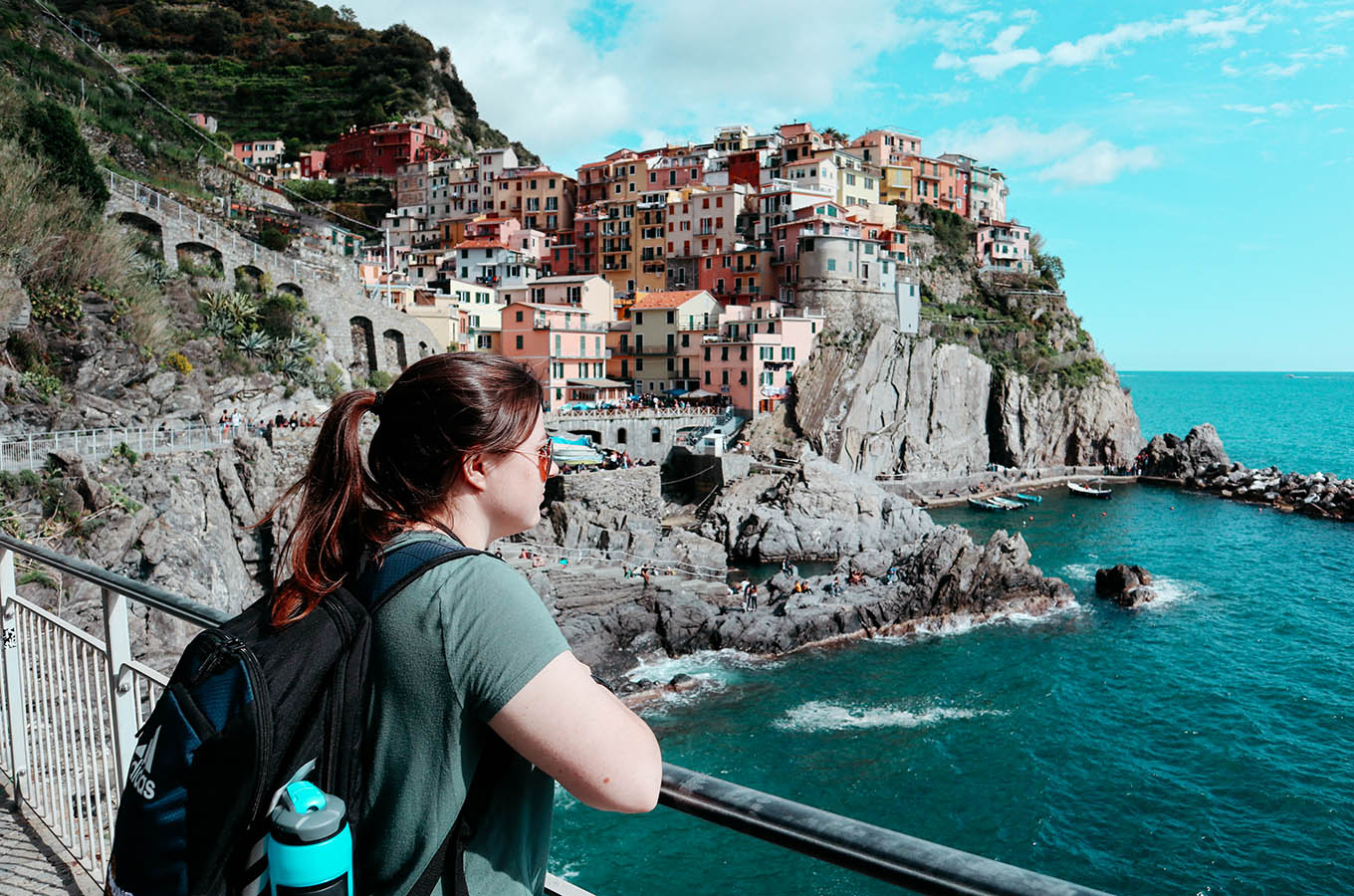 What  to Do + Highlights
Adventurous Activities: Hiking + Cliff-Jumping
Hike the Blue Trail, which is the most popular trail in Cinque Terre. It's split into four different parts, with the most scenic and romantic part being the Lover's Lane walk.
Try your hand at cliff-jumping in Riomaggiore. I saw some people doing this while I was visiting, but I just couldn't bring myself to do it! If you're an adrenaline junkie, this is sure to give you a rush.
Visit the Picturesque Town of Manarola
Go to Manarola at sunset or sunrise to get an epic view and photo. Manarola is genuinely the most picturesque town, and you can get an even more rewarding view by visiting in either early morning or at night.
Take a Swim at Monterosso al Mare
Swim at the beach in Monterosso al Mare. How can you visit this gorgeous town and not swim at least once? Monterosso al Mare has the most swimming-friendly beach, so just go, relax, and float in the Mediterranean Sea!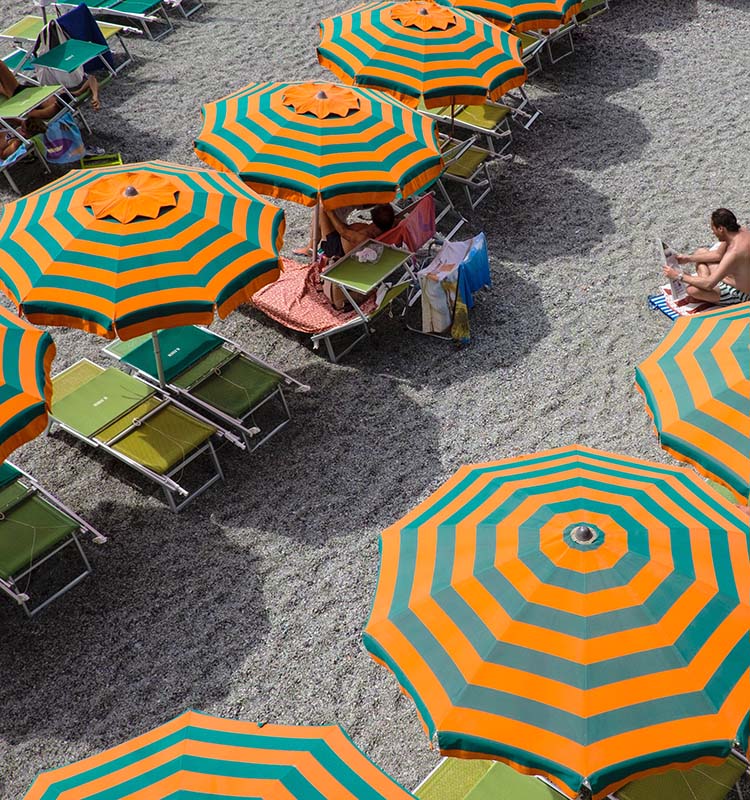 Explore the Vineyards
Visit the vineyards of Cinque Terre. There are quite a few vineyards in the area, though the easiest to explore is probably the ones above Manarola. You can easily walk up to them on a tiny trail!
Take a Ferry
Take the ferry at least once. If you're looking for a breathtaking view, you're sure to find it on the boat. From the ferry, you can get a more unique perspective than you'd get from the train!
Eat All the Delights
Eat all the gelato. It's usually warm in Cinque Terre unless you visit in the off-season, so you're going to want to cool down with gelato. I recommend checking out Gelateria II Porticciolo in Vernazza for gelato, one of my favorite gelato spots in the whole country.
Taste pesto, which originated nearby in Liguria. No matter what you try pesto on — bruschetta, pasta, a panini — it's genuinely better here. Don't believe me? Then try it!
Have dinner at Nessun Dorma in Manarola. My tour guide let me know that this is one of the best restaurants in Cinque Terre. Plus, it honestly has the best view of Manarola! Most items on their menu are quite affordable too.
Eat at Tutti Fritti in Riomaggiore for the best seafood in the area. Seafood is another specialty of the area, mainly since Cinque Terre is located right on the water. If you love seafood, you have to try it at Tutti Fritti! You can even just walk right up and take it to go.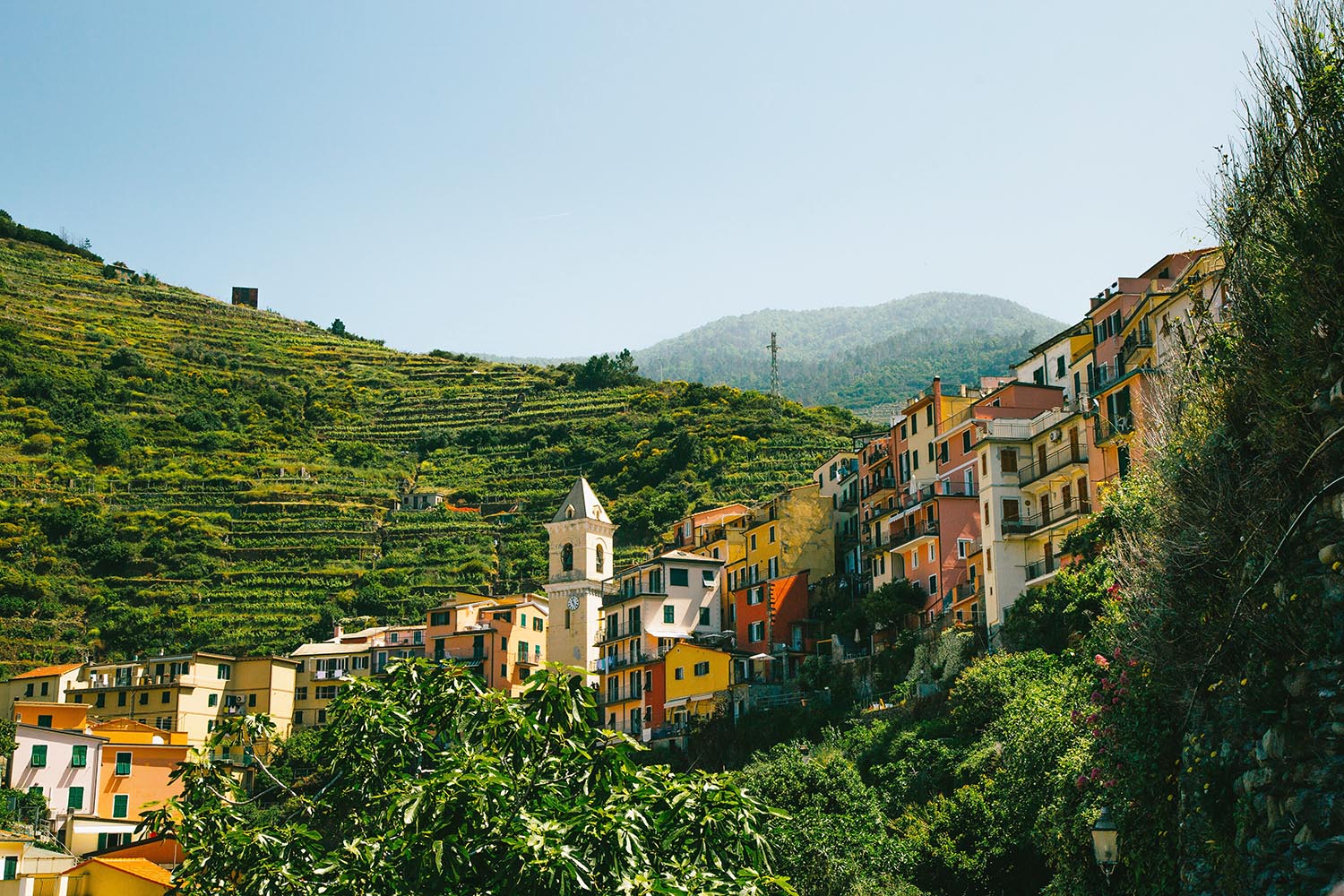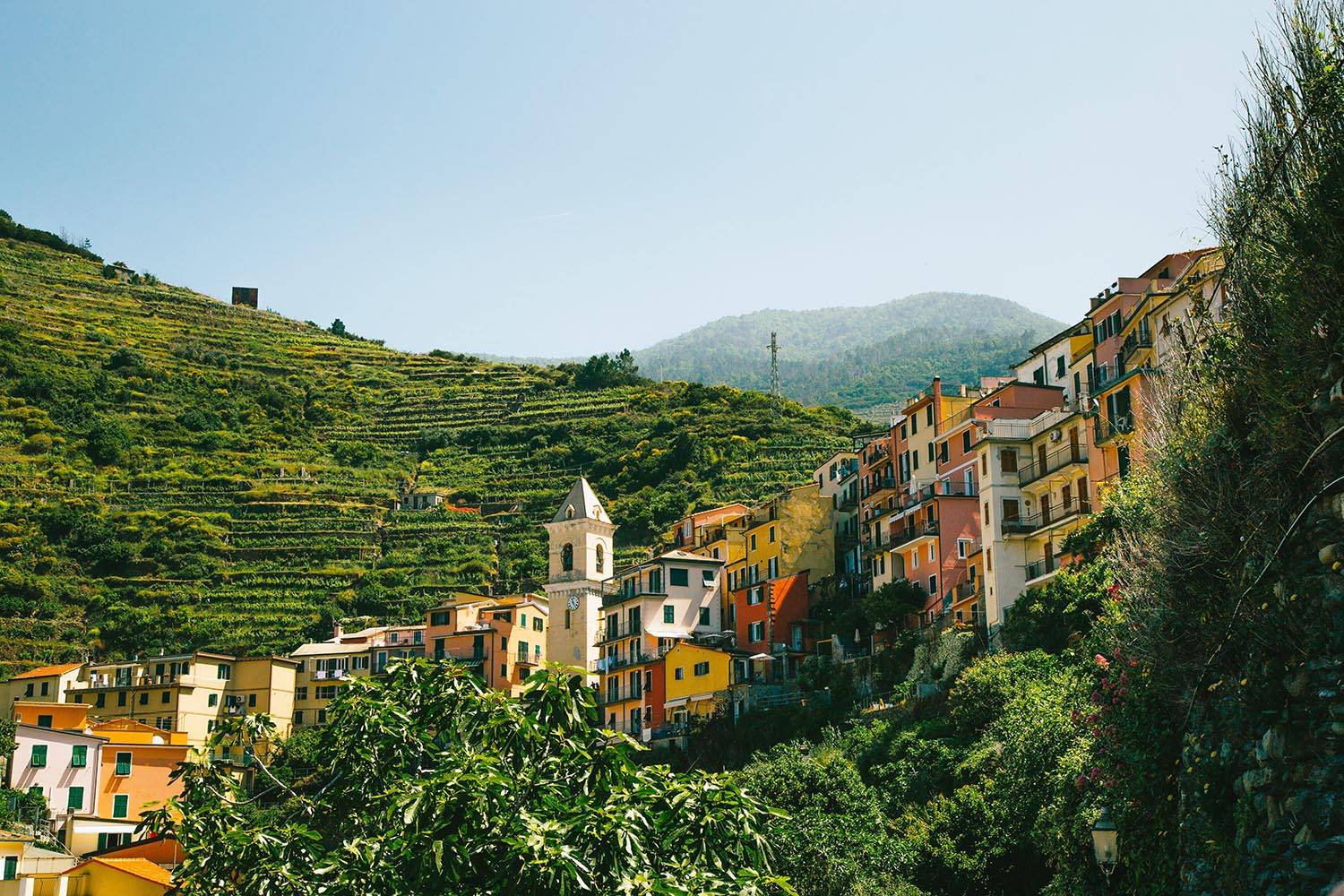 Cinque Terre 3-Day Itinerary
One of the easiest ways to explore Cinque Terre is actually from either bottom to top or top to bottom on a map! I recommend starting at the bottom so that when you finally get to Monterosso al Mare, you can relax!
Day 1: Riomaggiore and Manarola
The first day should be spent exploring Riomaggiore and Manarola! Start in Riomaggiore, which is one of the bigger towns in Cinque Terre. Since this is most likely the day that you arrived, you'll be hungry! Grab some local seafood at Tutti Fritti.
Afterward, walk the tiny streets of Riomaggiore and start to get acquainted with the beautiful town. Be sure to end your walk by stopping at the harbor, which is truly spectacular. You can climb down on the rocks to get some fantastic views. If you're feeling up to it, you could even go cliff jumping.
Once you've finished enjoying your view, hop on a boat over to Manarola. This is one of the most beautiful ways to explore Cinque Terre and is a fun way to get from town to town.
By the time you get to Manarola, it'll most likely start to get dark. If you have time, make a quick hike up to the vineyards to see what a vineyard in this area of Italy looks like. From the vineyards, you can also get a great view of the Mediterranean Sea.
End off your night by dining at Nessun Dorma. Be sure to catch the sunset over Manarola.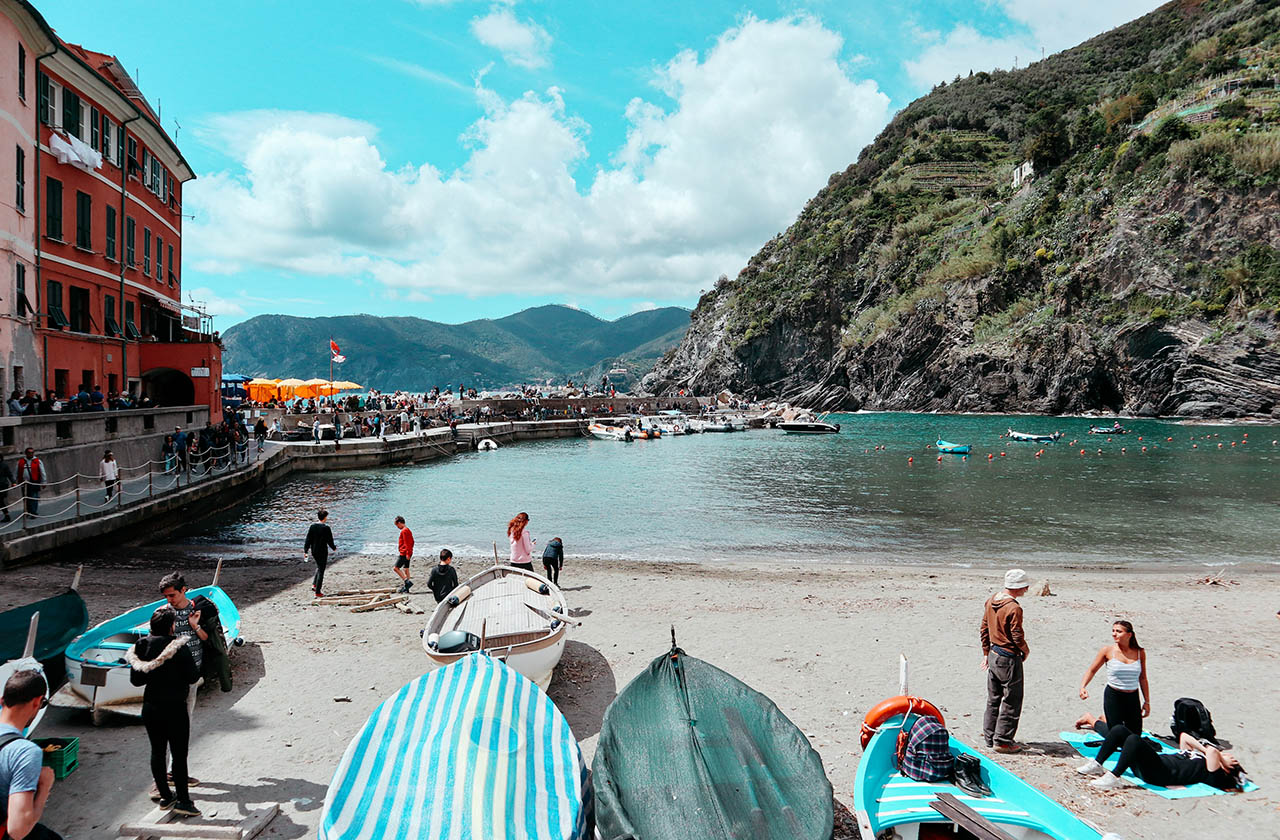 Day 2: Corniglia and Vernazza
The second day of a trip to Cinque Terre is the perfect time to start exploring Corniglia and Vernazza. Start in Corniglia, which is one of the underrated places to visit in Cinque Terre. Take the train here from wherever you're staying and prepare yourself to walk up 300+ steps to the top.
Since Corniglia is a bit smaller and is a bit harder to get to, it will most likely be a lot less busy than other towns in Cinque Terre. The best way to explore Corniglia is honestly to go without a plan – just spend a few hours walking around and exploring.
The streets here are quaint and you get amazing views of the sea.
From Corniglia, hike over to Vernazza. This takes about an hour, but it is quite scenic. As soon as you make it to Vernazza, find a place to grab some focaccia bread pizza, and treat yourself to some gelato. This town has the best food in all of Cinque Terre, in my opinion!
While in Vernazza, be sure to check out the Doria Castle Tower and the Church of Santa Margherita d'Antiochia. The church is located right on the water! End your night by watching the sunset here or at your accommodation.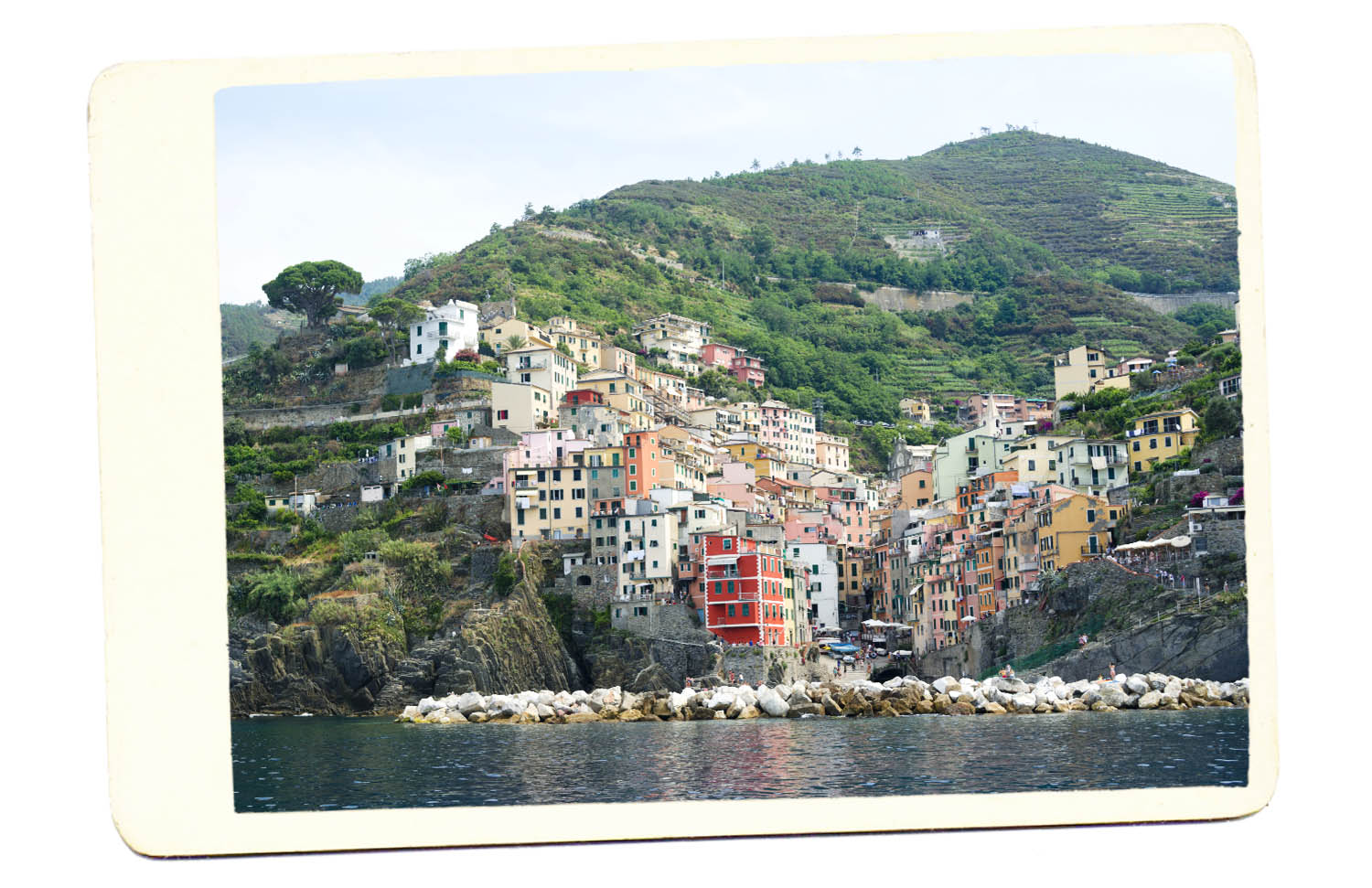 Day 3: Monterosso al Mare
The best way to spend the last day is without a plan in Monterosso al Mare. You can get there however you prefer, by either taking the ferry, the boat, or the train, but this is the day to finally relax and just take advantage of Cinque Terre's beauty!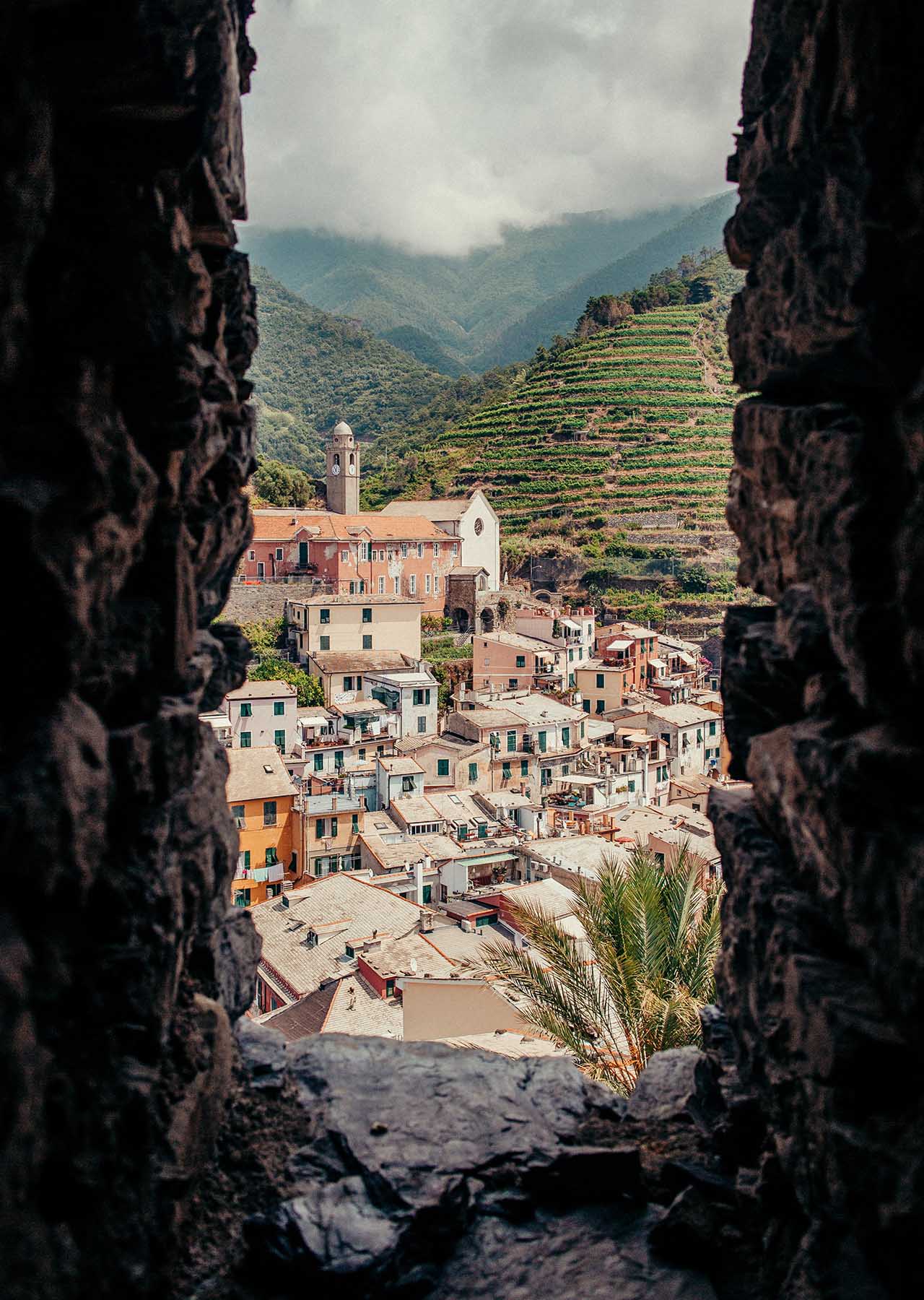 Helpful Tips
Because Cinque Terre is tiny, you'll want to be carrying cash on you at all times. Many places here don't even accept cards, so it's best to come with at least a decent amount of money in your wallet.
Wake up early to avoid the crowds. Cinque Terre can be pretty busy, especially during the peak season, and can also get quite hot. To avoid all the busyness and the summer heat, wake up early and take in all the views before everyone else is awake.
Don't forget to bring sunscreen! You'll sincerely regret it if you end up being a lobster by the end of your trip. The sun here can be quite brutal since most of Cinque Terre is actually quite exposed.
Be aware that sometimes trails, or parts of trails, can be closed. Often, you can go to the tourist information centers to find out which sections are closed off.
Wear comfortable shoes because you'll be walking a lot. Yes, this is true even if you're not planning on hiking between towns! Please, stay away from the flip flops unless you'll be spending the whole day at the beach.
If you're visiting during the shoulder season, bring layers. It can be a bit cooler at certain parts of the day but truly gets hotter during midday.

Overall
I hope that you enjoyed this ultimate travel guide to Cinque Terre! These five towns are truly paradise on Earth. To learn more about Cinque Terre, visit Krystianna's Italy posts here.