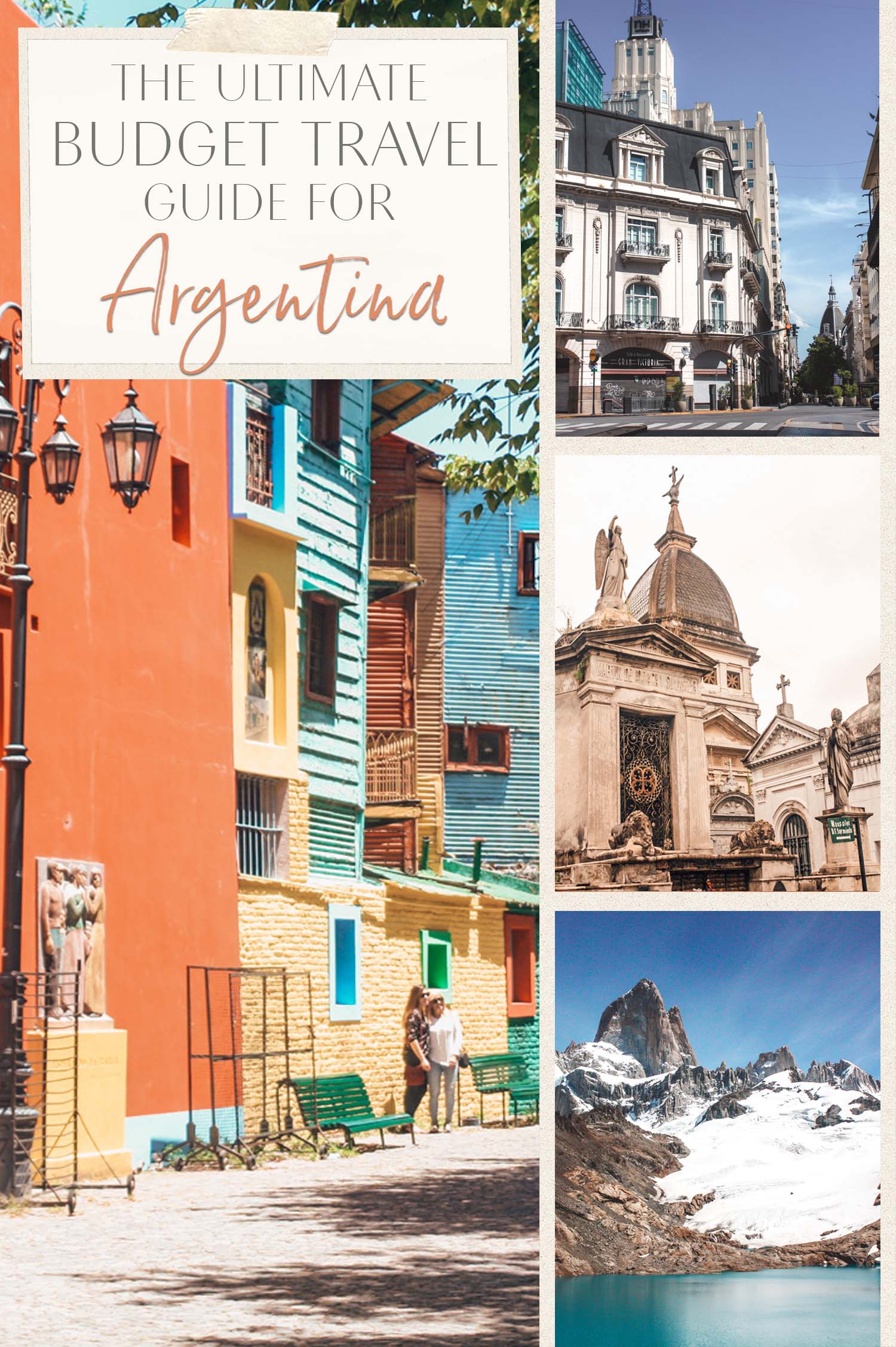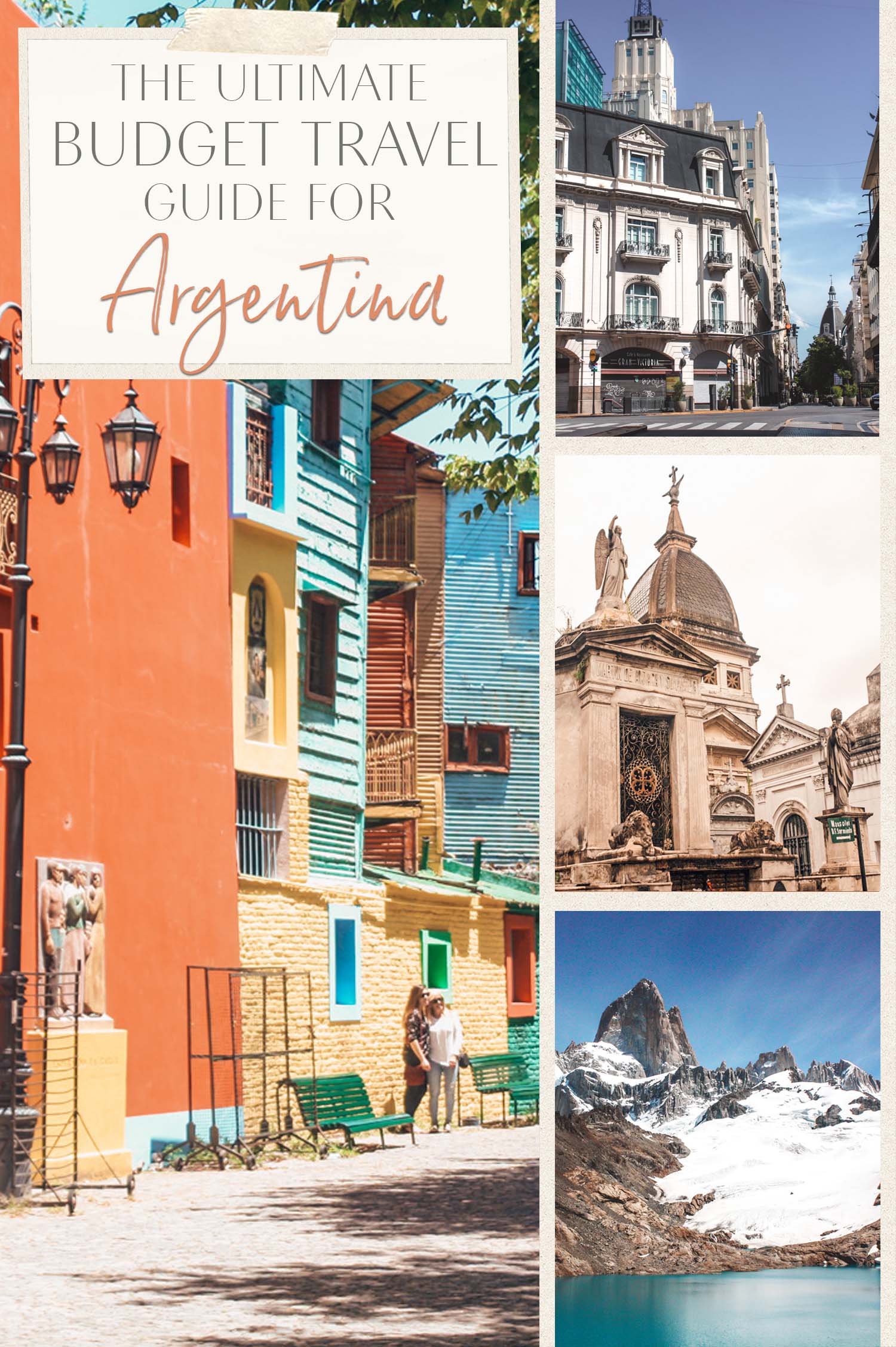 If you love European-style cities, outdoor adventures, delicious wine, arid deserts, Andean culture, and magnificent waterfalls, Argentina might just have to be your next travel bucket list destination. It's a massive country within South America and has so much to offer within its many terrains.
It isn't, however, normally considered a budget destination. But there are some ways to take advantage of the often troublesome economy so you end up getting the most out of every peso.
Alex of Roam & Thrive is here to share her ultimate guide for traveling Argentina on a budget!

The best time to visit Argentina on a budget relies mainly on two factors: the weather and the economy. And then it truly depends on what you want to do + see.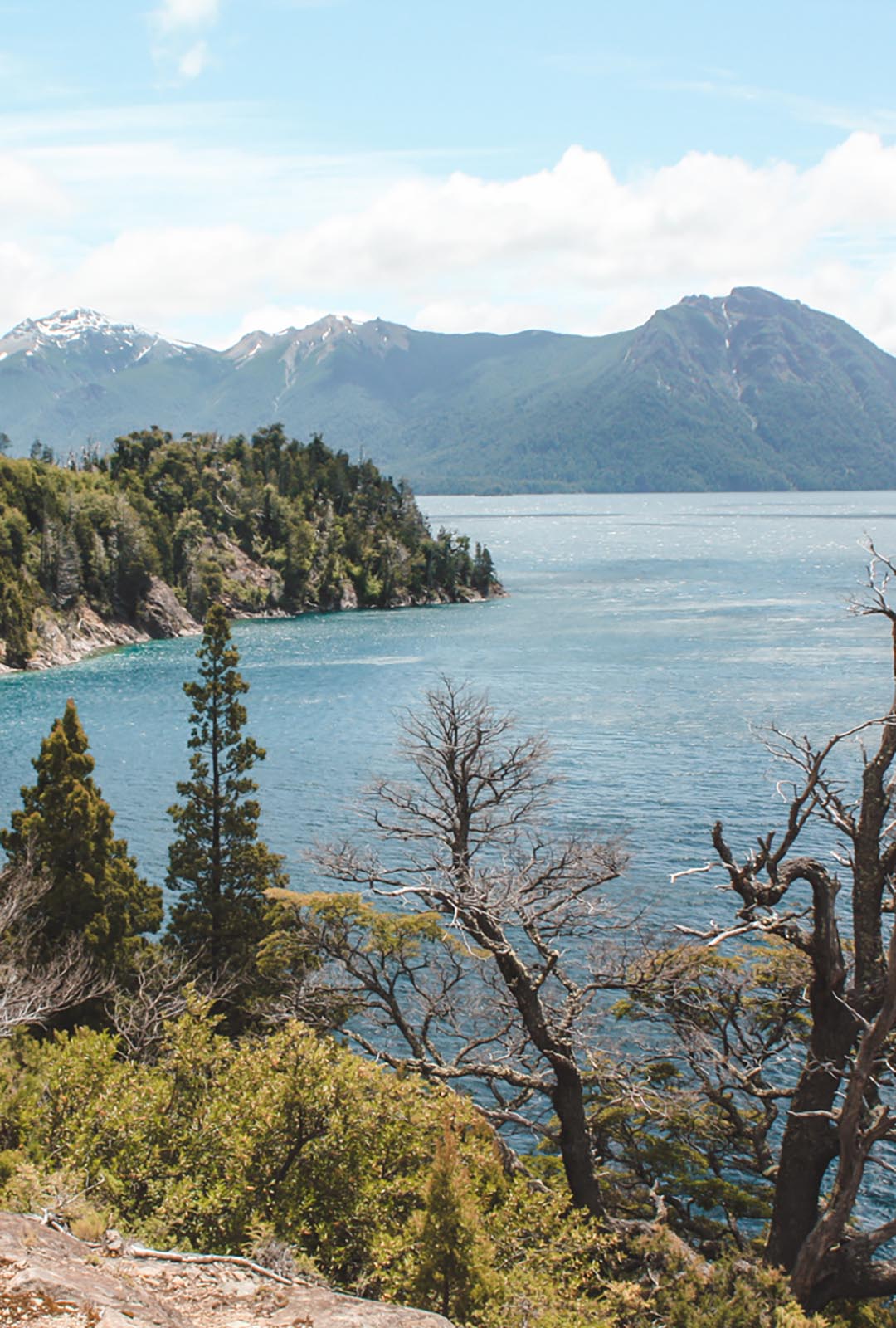 The Best  Time to Visit
Due to its location in the Southern hemisphere, the seasons are reversed—meaning summer is December-February and winter falls from June-August.
Buenos Aires and the north are year-round destinations whereas it's best to visit Patagonia in the summer or shoulder season (November or March).
The other factor is the economy. Argentina's economy is anything but stable and in 2019 the country had an inflation rate of 53%. The Argentine peso fluctuates rapidly over the dollar.
Definitely take a look at what the exchange rate is as you are planning your trip!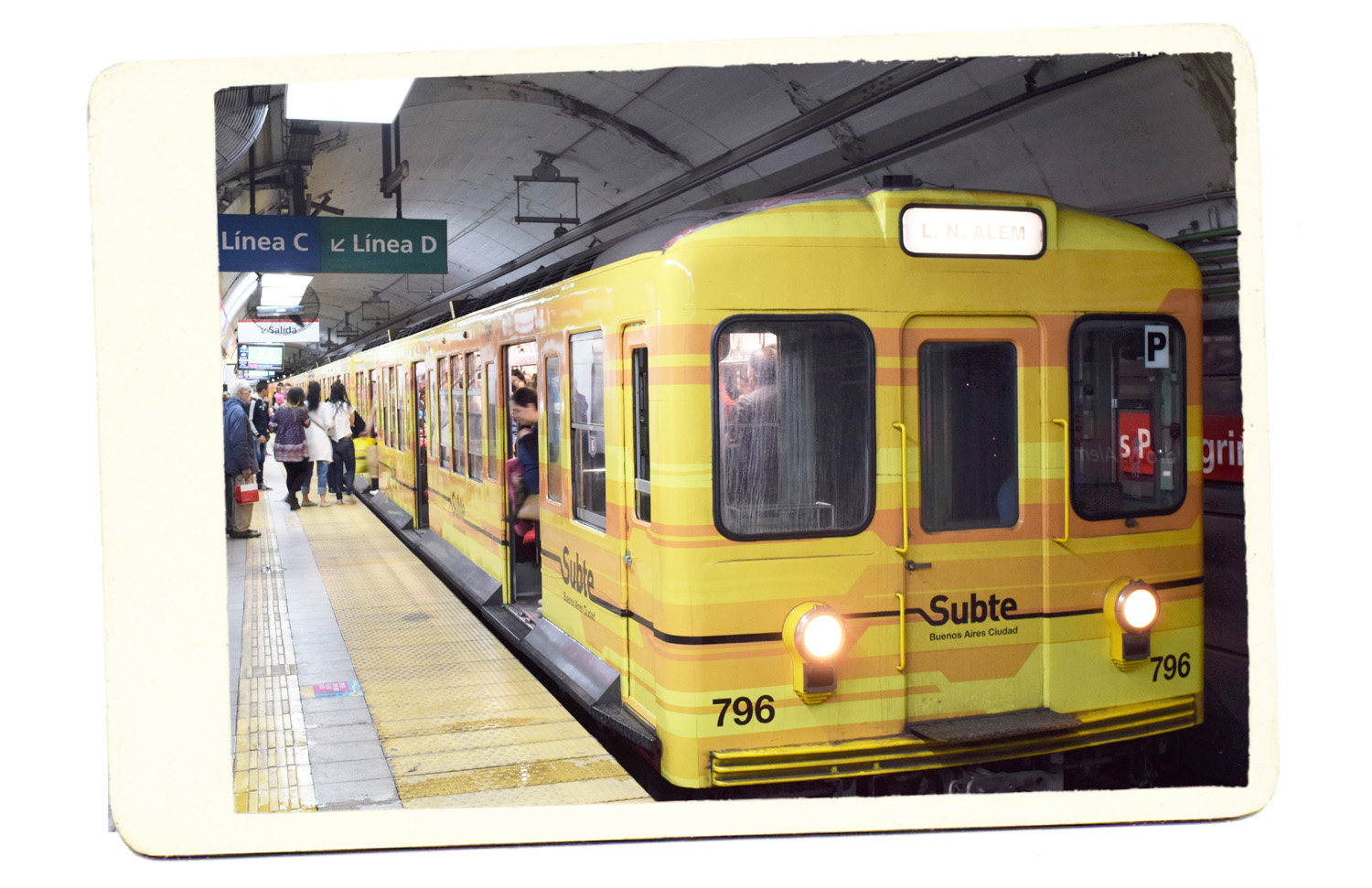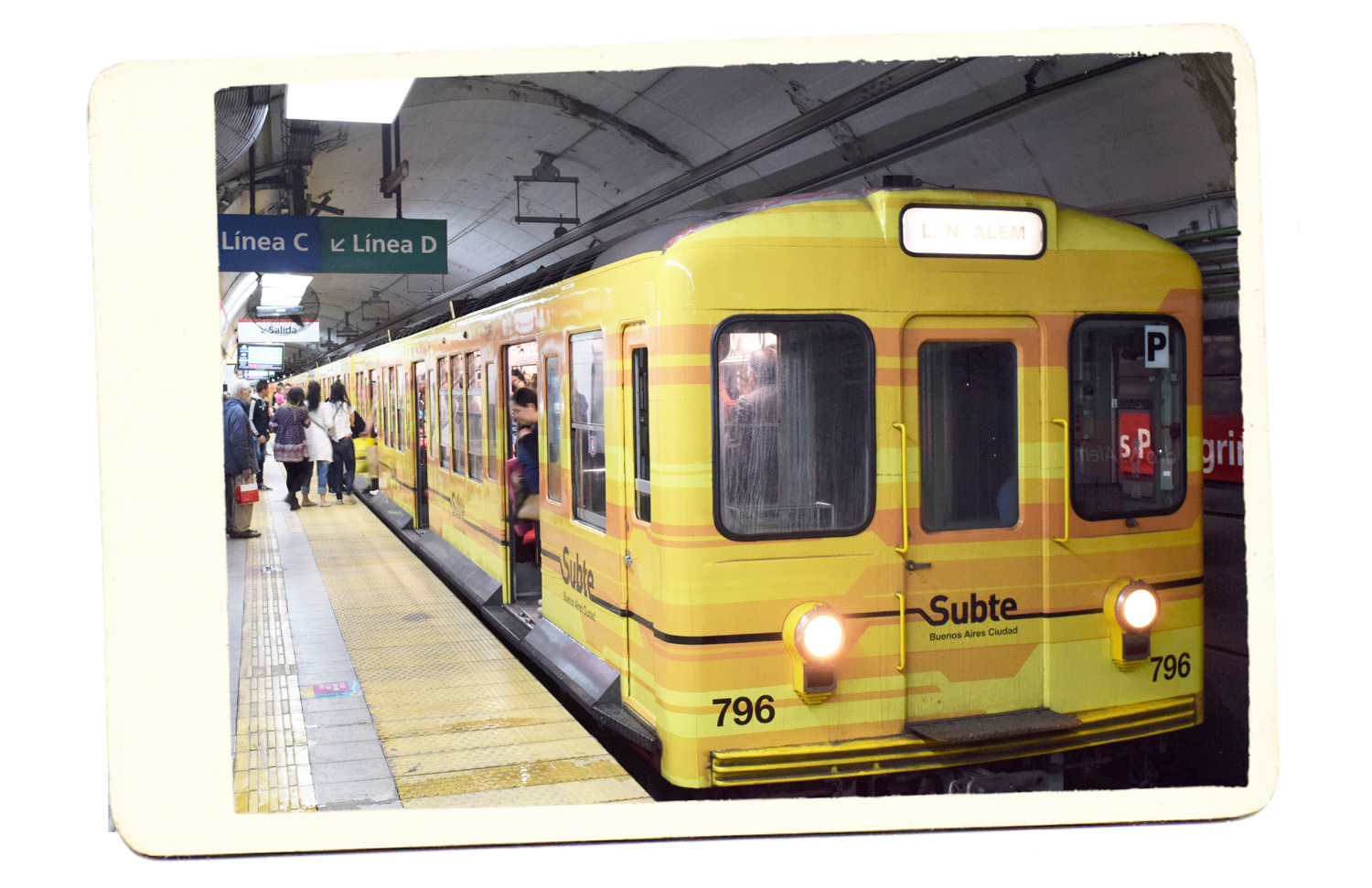 Getting Around
Argentina is huge and its highlights are dispersed throughout the country. Rail travel is limited to a few destinations in Buenos Aires' periphery so your best budget bet is to travel by long-distance buses.
Buses take you just about anywhere, however, it's good to come prepared for the distances. Buenos Aires to Mendoza, for example, takes about 18 hours. Flying is also a great way to get around if you are limited on time.
Getting Around Buenos Aires
You'll be pleased to learn that Buenos Aires has a cheap and efficient public transportation system. Cheap, as in seriously cheap, a subway ride will set you back 20 cents.
To use public transportation you'll need a SUBE card—you can no longer pay for public transportation with notes or coins. You can buy your card in any metro station or kiosk and charge it on the machines located in the subway stations.
The best way to get around central Buenos Aires is the subte (subway) system which has six lines and takes you through all the most popular areas of the city.
Uber is also an option in Buenos Aires even though it is technically illegal. You can use the app the same way you would at home just be mindful that drivers will ask you to sit in the front with them and some drivers may have a problem with taking you to the airport due to the potential risk of fines and threats.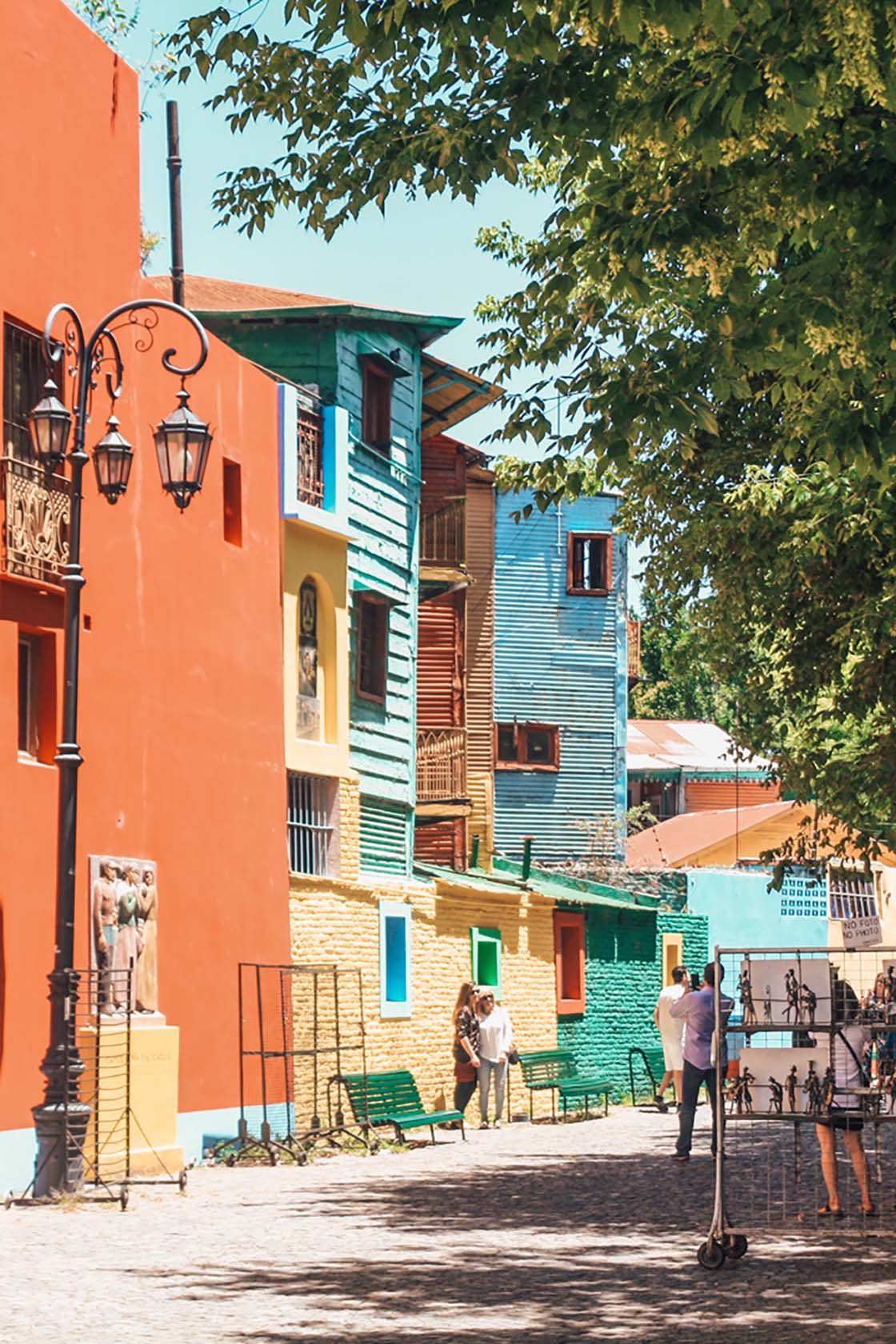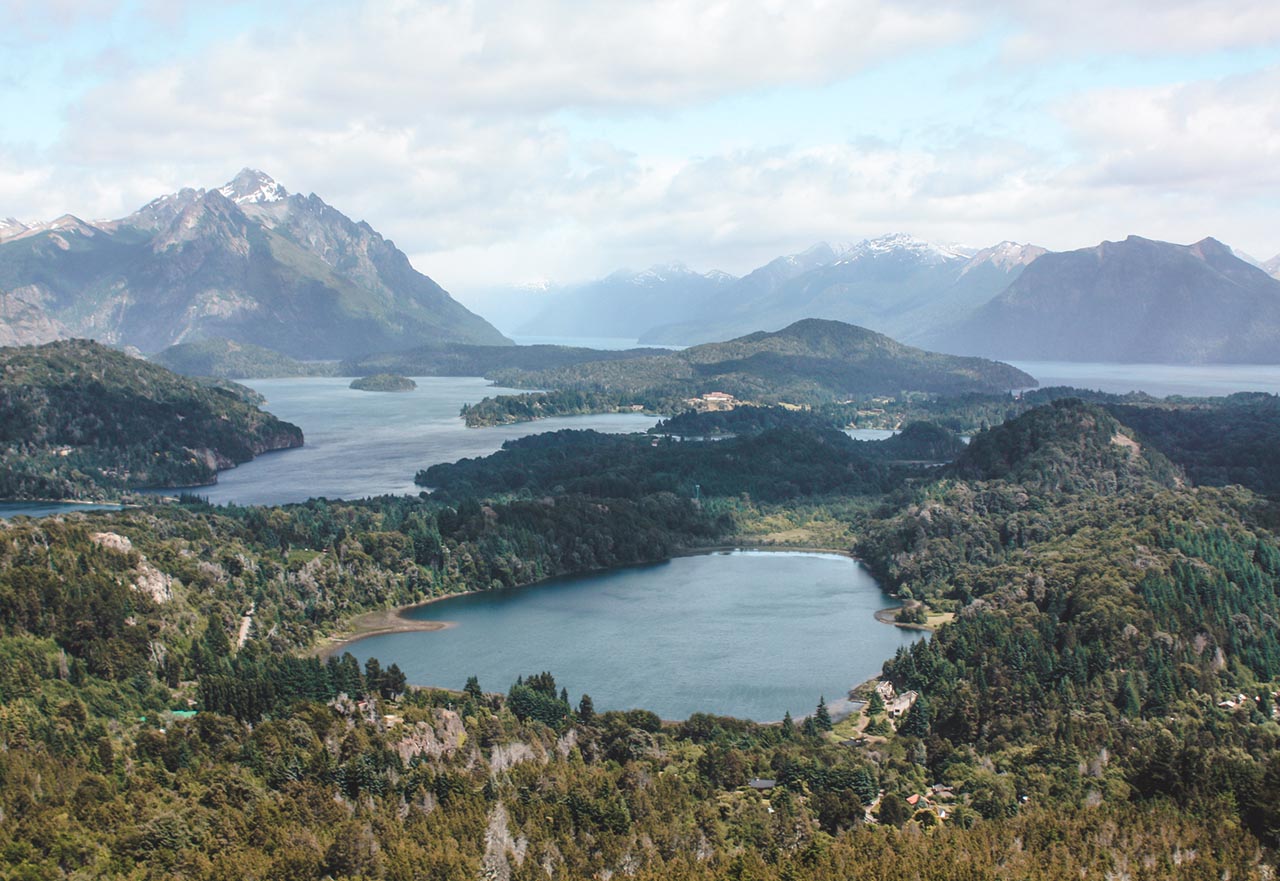 Where to Stay
If you're traveling alone, hostels are the cheapest place to stay in Argentina, especially in built-up areas. However, if you're not looking for luxury there are many cheap double rooms available in Buenos Aires, often with shared bathrooms.
If you're traveling to Patagonia on a budget I'd recommend camping. Camping in Argentina is very cheap or sometimes even free. Campsites are plentiful around the hiking hotspot regions of Bariloche and El Chalten. Here are some of my favorite budget places to stay:
Buenos Aires
Malevo Muraña Hostel: Located in cool Palermo, this hostel is colorful, kitsch and has a lovely patio and communal area. Large baskets are provided for keeping all your stuff in one place. Dorms and privates are available.
Art Factory San Telmo: A lively, hip hostel in the heart of San Telmo, this place is great for that hostel vibe without having to stay in a dorm- their private rooms are very affordable.
Bariloche
Hostel Tierra Gaucha: This alpine-esque wooden cottage is the perfect place to stay when on a budget. A double room is extremely affordable and it's located in the center of town. They even have a classic video game machine to keep you busy on rainy days!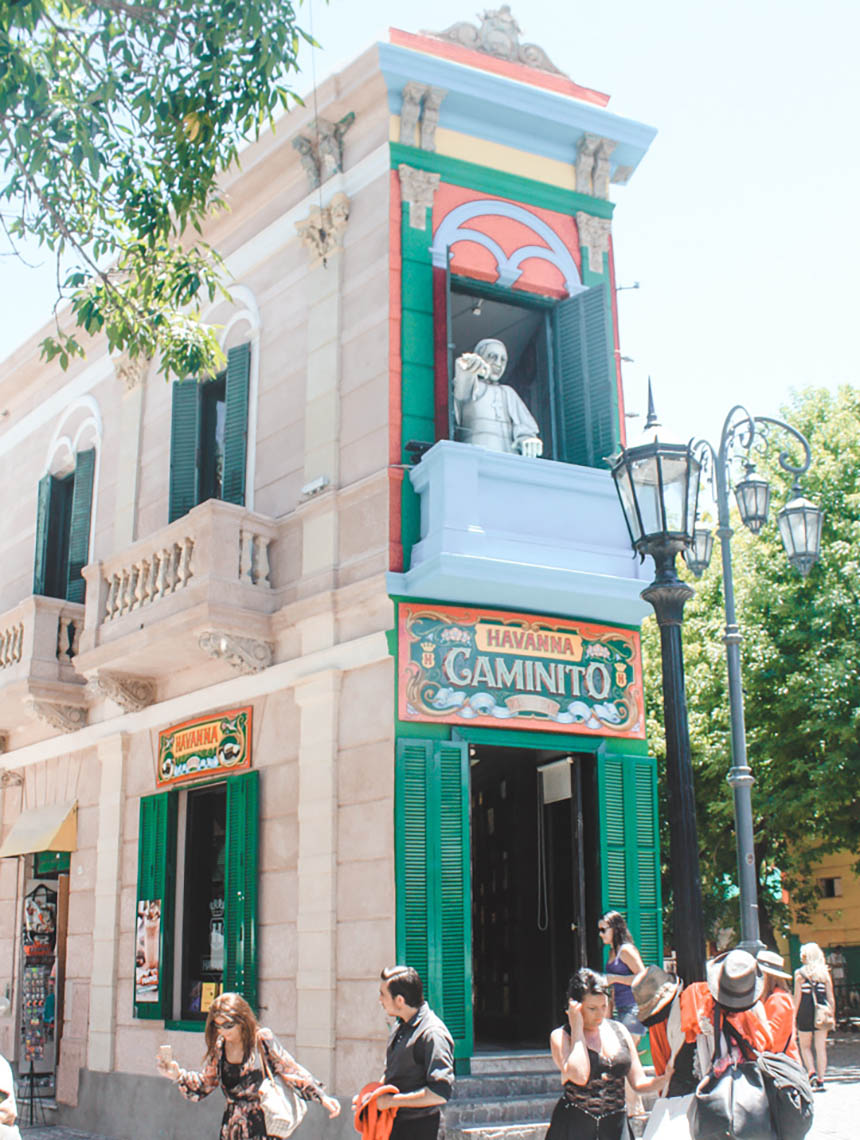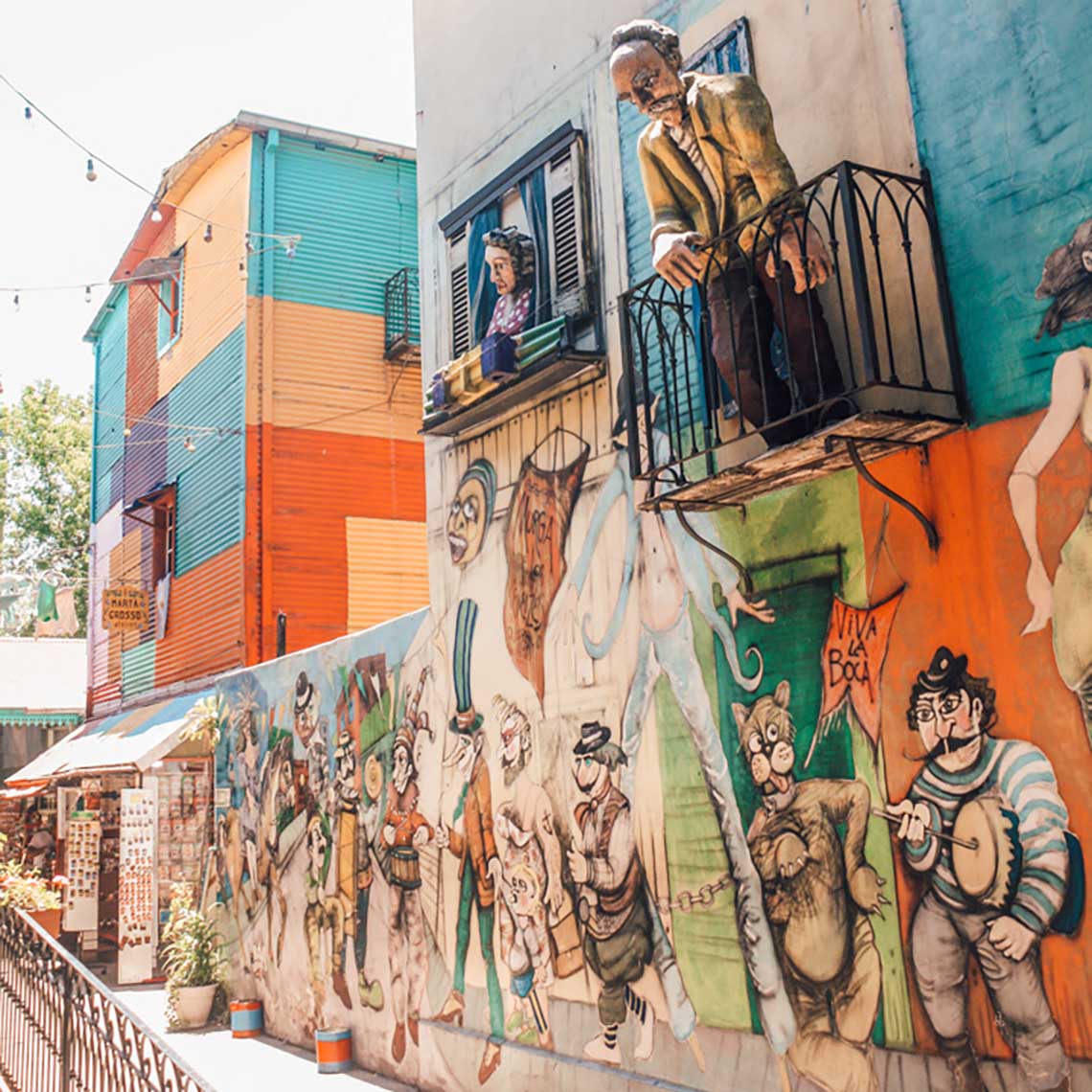 Things to Do
Explore Buenos Aires' Culture
Buenos Aires is teeming with European-style architecture, museums, parks, cafes, and restaurants. There's so much to do here from visiting Casa Rosada—the government seat in BA—to visiting the Obelisk, Corrientes Avenue and the Colon Theatre.
A must in Buenos Aires in catching a tango show!
The dance originated here and the best way to see it is by heading straight to the La Boca neighborhood or a local tango hall. Other places that are unmissable are the Recoleta Cemetery, El Ateneo Bookstore, the Palermo Soho neighborhood, San Telmo Market and Puerto Madero.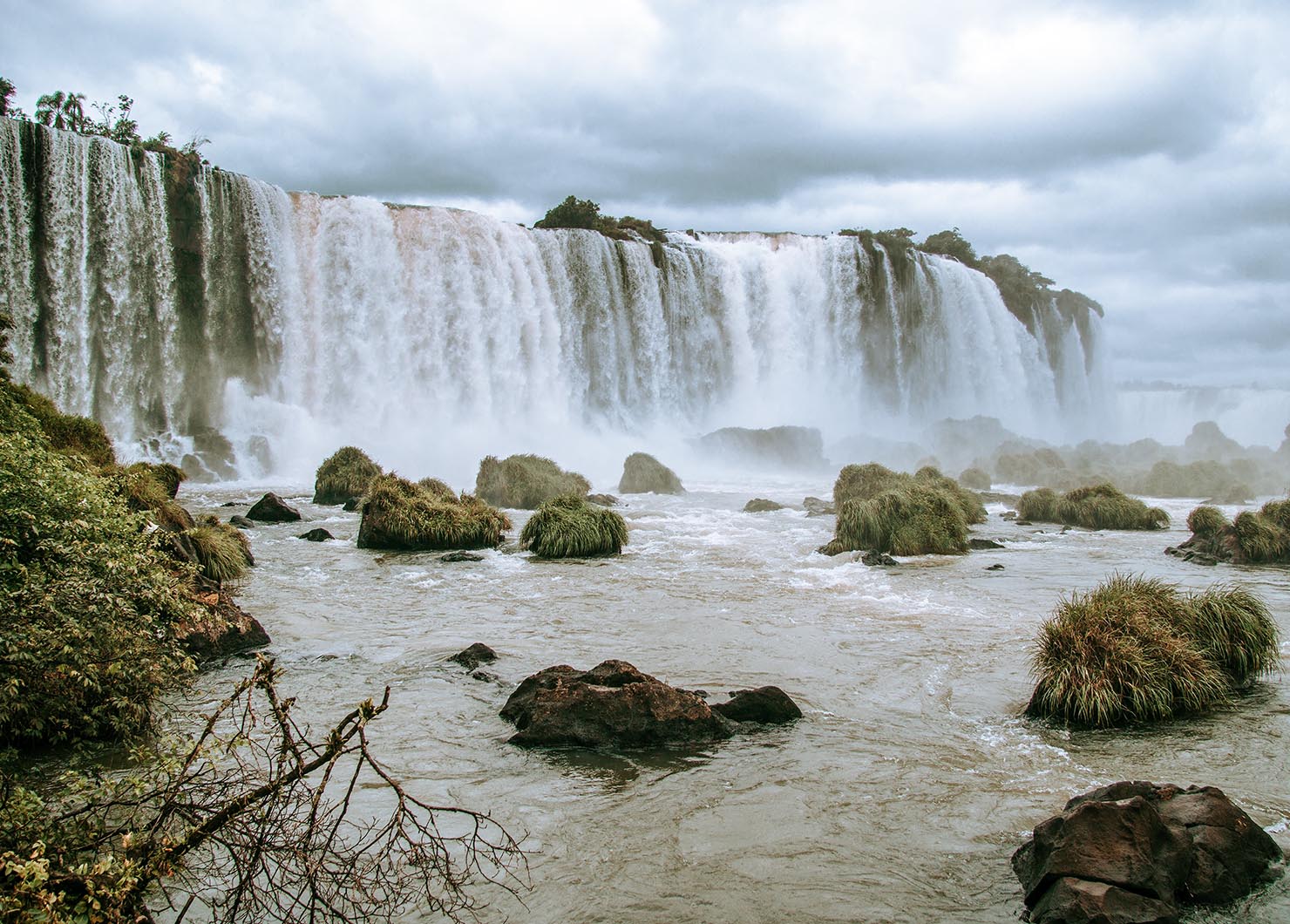 Marvel at the Iguazu Falls
One of the seven natural Wonders of the World, tropical Iguazu Falls are over 80 meters high and 700 meters long. It's difficult to comprehend the size and the magic of this location until it's visited.
While the Argentinian side is great for close up views of the waterfall, I would also highly recommend you cross the border into Brazil, even if it's just for a day for more sweeping panoramic views.
If you visit in the winter, you'll also be able to catch a sunset here, and it's well worth it.
Desert Moonscapes in Salta
Argentina's northwest is full of dry, arid mountains, Andean culture, and desert plains. Here you'll be able to discover Argentina's salt flats, sample delicious Torrontes wine at vineyards in Cafayate and uncover the pillars of Andean culture without needing to cross the border into Bolivia.
Sample the Wine in Mendoza
Argentina is a world-class wine destination and at the heart of it is Mendoza. Located on the West side of the country, it's blessed with cool mountain air and sunny days making it the perfect place for grape growing.
Hike a bike for the day and get your thirst on for some Malbec.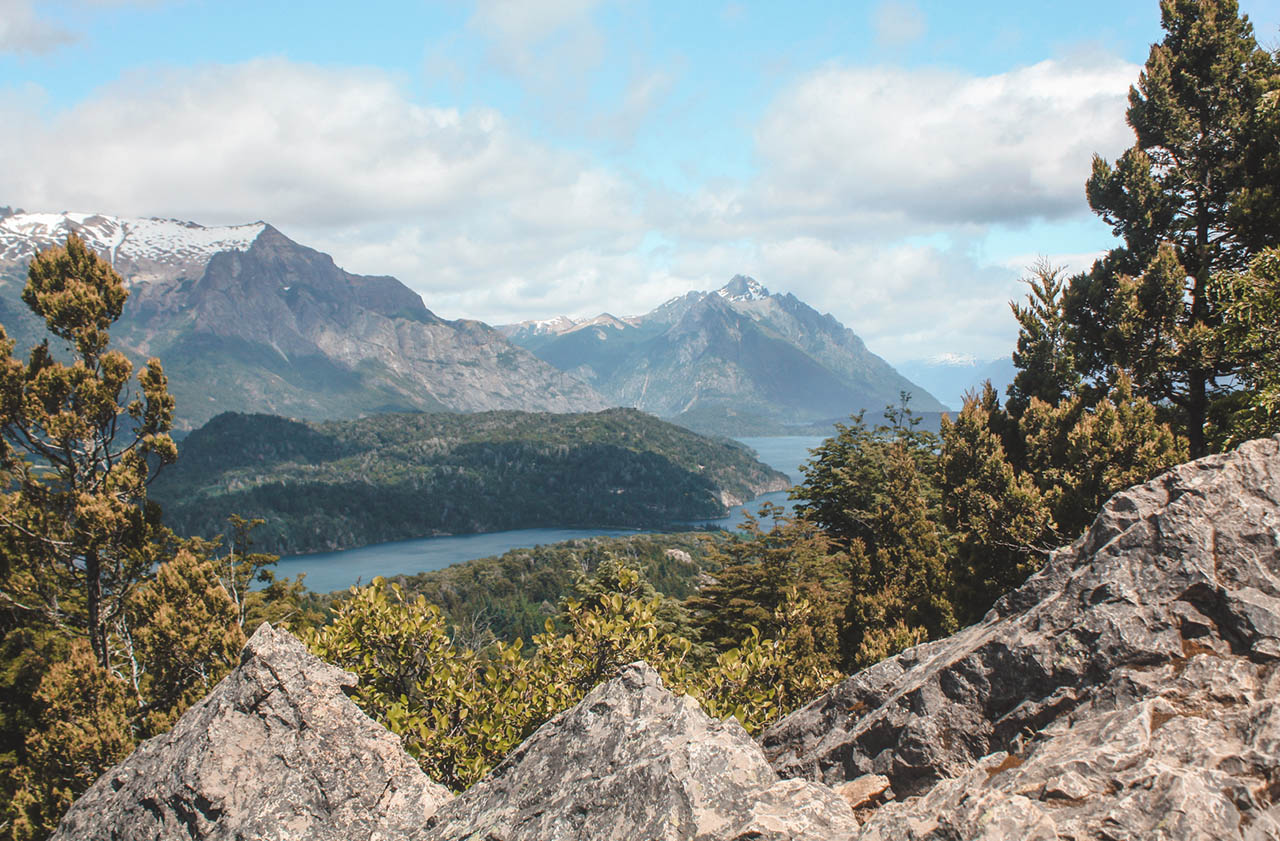 Hike in Bariloche
San Carlos de Bariloche is known as the lake district of Argentina. It's the perfect place to visit for some of the best hikes. Wander through the pine forest up to peaks with jaw-dropping views of rolling green hills and sapphire lakes.
Some of the best hikes in the area are Cerro Llao Llao and Sendero Bahia Lopez, both short and easy hikes with stunning views or if you're looking for something more challenging head up to Refugio Frey, via Catedral.
While Bariloche isn't the cheapest of places in Argentina, you can save a good chunk of change by camping.
Hike Fitz Roy Range
Quite possibly my favorite places to hike in Patagonia, if not the world, El Chalten and the Fitz Roy Range present nature like you have never seen it before.
It's simply oozing with drama, magic, and wilderness.
This region does nothing lightly and you need to come prepared for hiking through all seasons in one day. El Chalten isn't cheap but you can save a lot of money by camping and cooking your own meals so bring a camping stove.
Visit the Perito Moreno
One of Argentina's biggest draws, the Perito Moreno Glacier is a must—especially if you've never seen one up close.
The size of this sheet of ice is incomprehensible and if you're lucky you can also catch large chunks breaking off, crashing into the water below. While it may not be the most budget thing to do, I highly recommend taking a tour where you can walk on the glacier itself. It's a once in a lifetime experience.
The closest town to the Perito Moreno is El Calafate where there are plenty of budget accommodation options.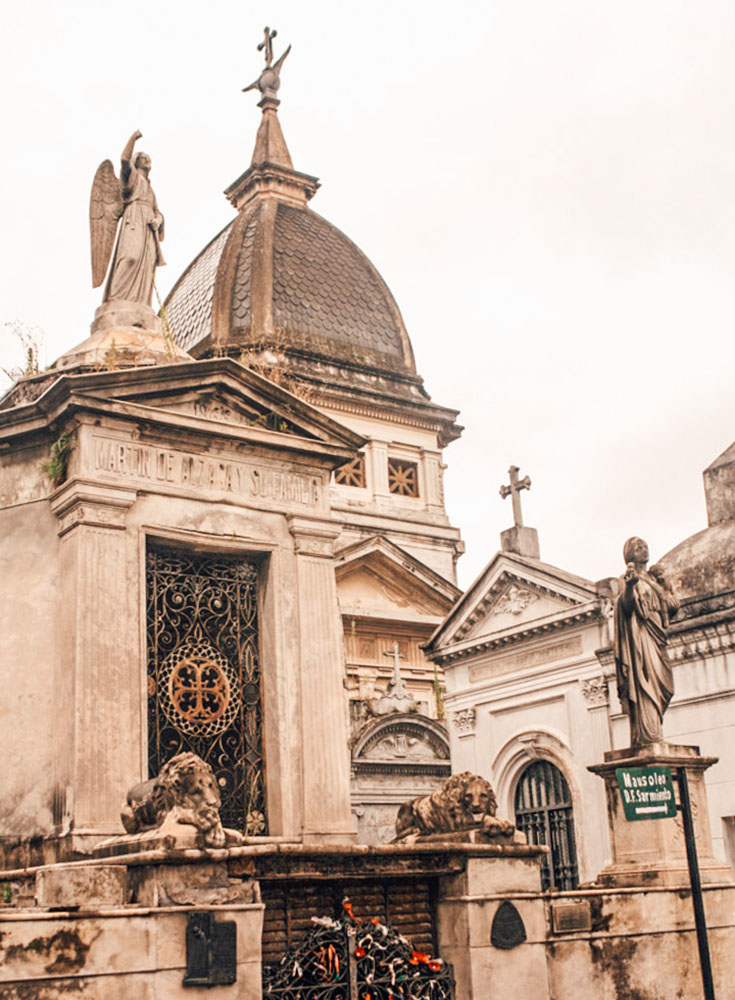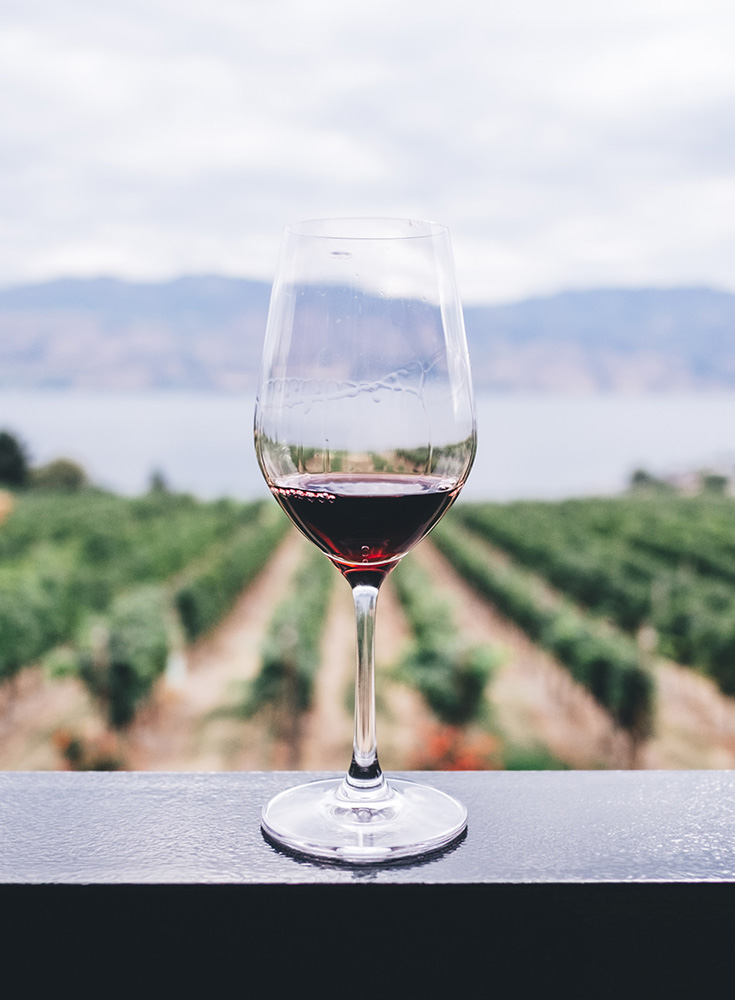 Budget Activities
Visit the Recoleta Cemetery in Buenos Aires
One of the most famous attractions in Buenos Aires, Recoleta Cemetery is where Argentina's rich and famous are buried. For less than 4USD, you can learn more about the people buried here including Eva Person (Evita) and explore their grand mausoleum and crypts.
Visit a Winery
Wine tastings and visits in Argentina aren't all that expensive when compared to the Western world. Head straight to Mendoza where you can rent a bike and explore many different vineyards in one day.
For just $10 USD in some wineries, you can tour the grounds and sample their exquisite wines.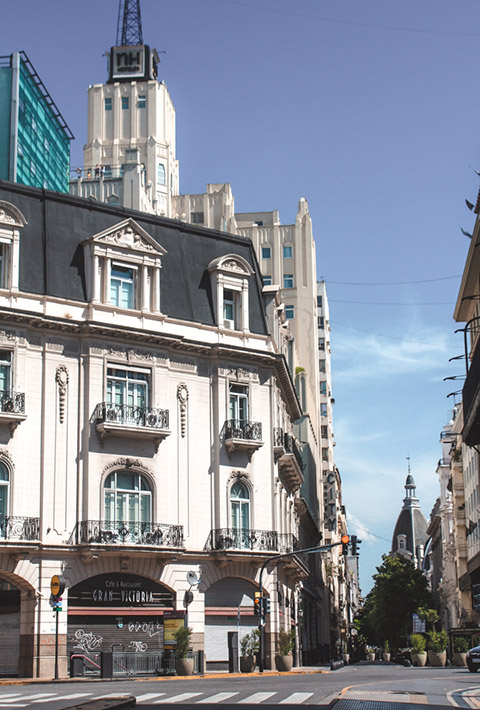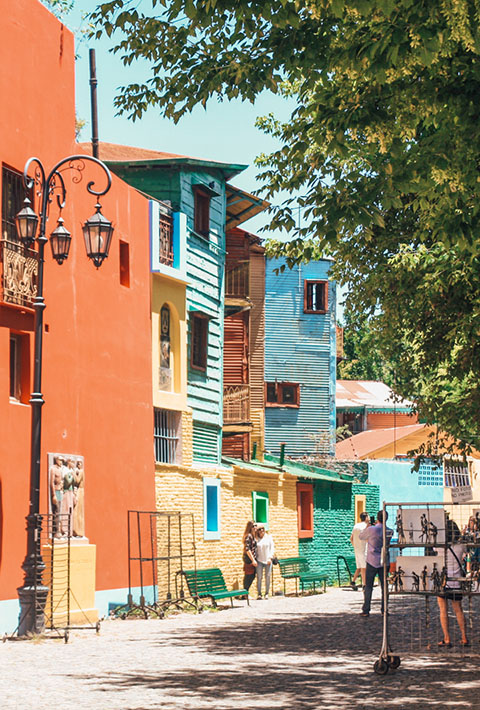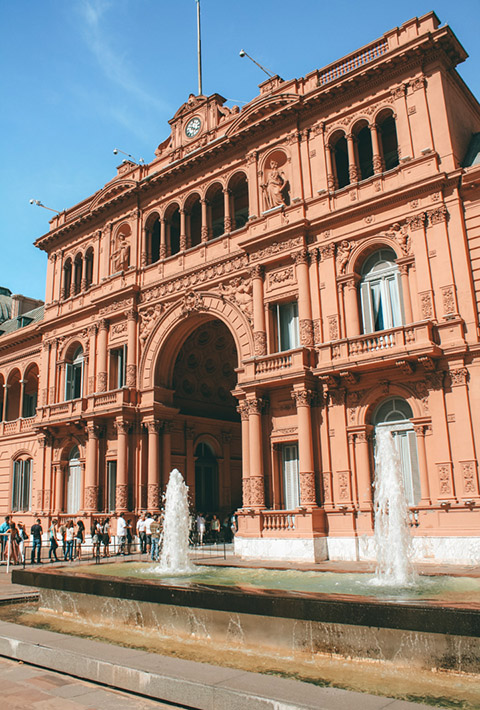 Take Advantage of the Free Things
Free Museums in Buenos Aires
On certain days, museums in Buenos Aires are free or their entrance is discounted. If you're on a tight budget it's definitely a great idea to take note of the days when planning a visit.
On Wednesdays, The Museo de Arte Moderno is free and MALBA/Museo de Arte Latinoamericano de Buenos Aires offers half-price entry.
Guided tours of the Casa Rosada are free on weekends.
Explore the Neighborhoods
Buenos Aires is loaded with unique and buzzing neighborhoods like La Boca, Palermo and San Telmo which are full of culture and local life. The best way to get to know them is simply by walking around and taking it all in—for free.
Free Walking Tour of Buenos Aires
Okay, so not exactly free because you should always leave a small tip, but it's definitely an extremely cheap thing to do nonetheless.
If you want to find out more about different neighborhoods of BA or learn about its history I highly recommend Free Tour Buenos Aires for its attentive and knowledgeable guides.
Hiking
If you love the outdoors and you're on a budget—hiking is the perfect activity. Trails are free and there are so are many campsites. It's truly trekker heaven in areas like Bariloche and El Chalten.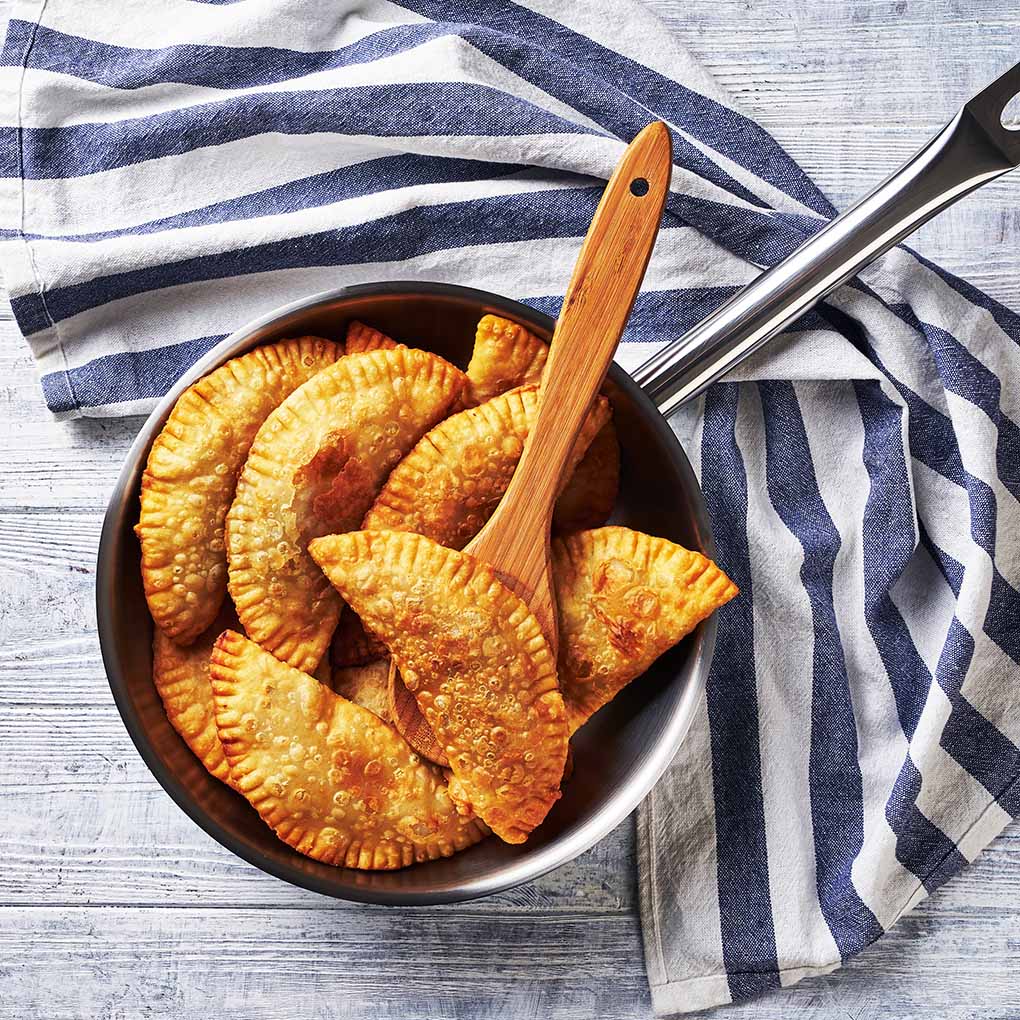 Cheap Eats
Steak, empanadas, and pizzas are all must-tries in Argentina, but the good news is you don't need to break the bank to do so. Here are some of my favorite cheap eats from all around the country.
La Mezzetta, Buenos Aires: For some of the best, most authentic local pizza this place is a must. They sell pizza by the slice making it easy to order and try a bunch of flavors. Definitely go for the 'fugazzeta', a local style of onion dough, with cheese stuffed in the middle.
El Sanjuanino: For budget but hearty, local fare head straight here where you can try a variety of Argentinian empanadas, local dishes, milanesas and of course steak. Located in both Recoleta and Palermo in Buenos Aires.
El Vegetariano de Bibi: If you find yourself in Mendoza, needing a break from all meat and wine, this budget and healthy vegetarian place is the way to go. They do a daily buffet specializing in a wide range of salads, stews and local dishes made vegetarian.
Belek: For the perfect sundowner after a long day of trekking in Bariloche, head straight to this brewpub. They specialize in local, craft beer and burgers which are seriously good.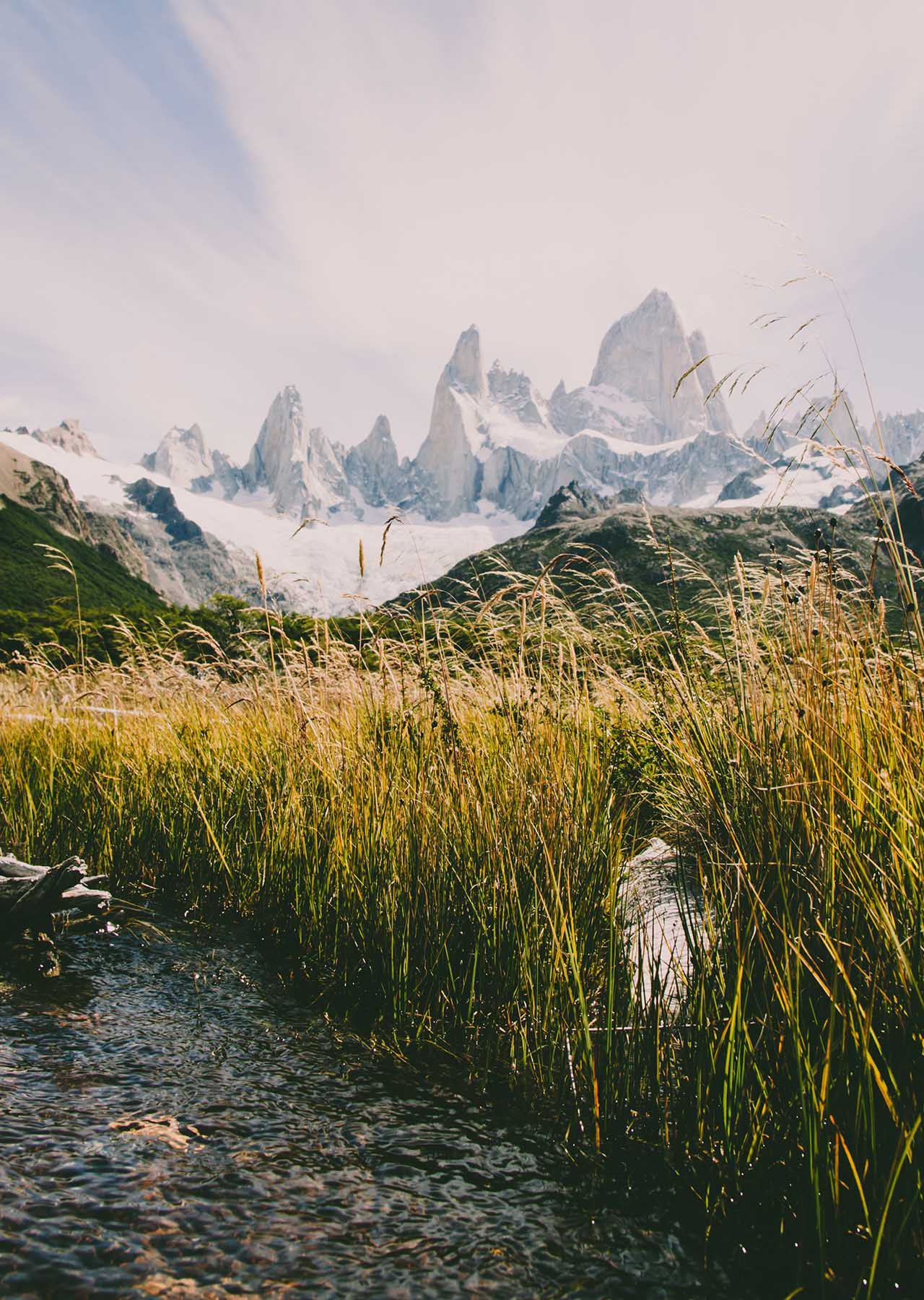 Helpful  Tips
In 2019 the Argentinian government brought in a new travel tax. To travel abroad, Argentinians have to pay 30% extra tax, meaning there is now a massive increase in the number of locals traveling within Argentina.
Due to this, expect to see many more people in the most popular areas of the country especially during high season.
The high season within Argentina is in January and February, and then again July—which coincides with school holidays. Prices tend to increase, so you may want to avoid this time if you're traveling on a very tight budget.
Patagonia is generally more expensive than the rest of the country due to its isolation, especially when it comes to food. The further south you go, the more expensive it tends to get.
It helps to know some Spanish. While people speak quite a bit of English in Buenos Aires, that's far from the case in smaller cities or outside of popular tourist areas.
There are two exchange rates in Argentina, the 'official' bank one and the 'black-market' rate. Always go for the black-market rate which isn't actually so black market. Currency Exchanges or Casas de Cambio use the black-market rate, making them the best place to change money.
Bring a lot of cash in dollars and don't rely on ATM withdrawals.
Due to the lower official rate banks use in Argentina, you will lose money taking cash out of an ATM. The best way is to change US dollars at Currency Exchanges. When you run out of cash get someone to wire you more by Western Union—it's the best way to get the best exchange rates.

For more curated travel guides for Argentina including Bariloche and El Chalten check out Roam & Thrive here.