This post was written by expert vagabond, Ana, from the Art of Epic Living!
I've done a LOT of travel jobs around the world, and supported myself financially all while getting to travel the world and live in new destinations. From a yacht stewardess, to a bar crawl leader, to a housesitter, there are so many amazing jobs for travelers out there!
Here's my guide to landing a travel job as a yoga teacher!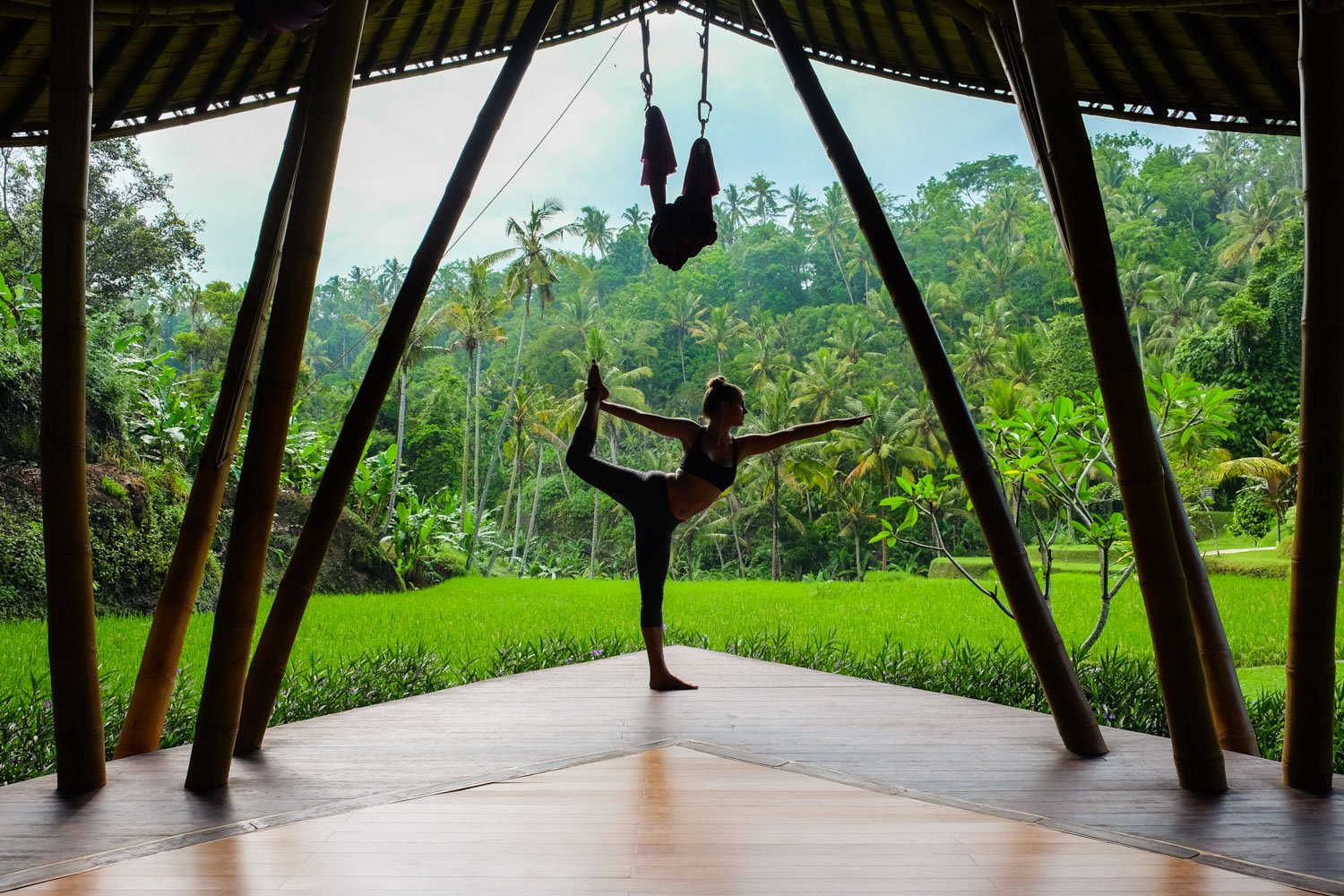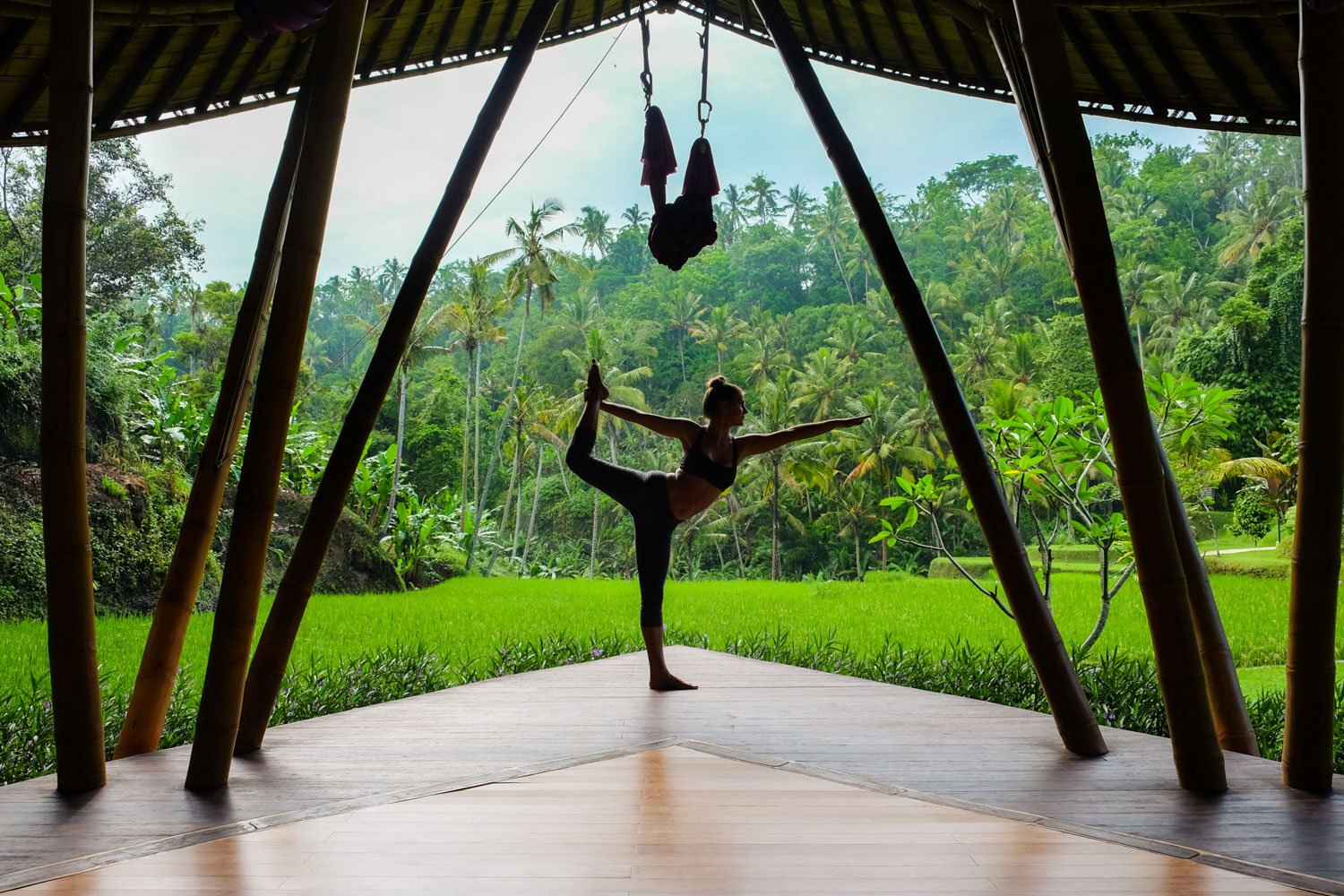 The Job Description
A yoga teacher, as one may assume, is an individual who teaches yogic postures and lifestyle values to others! A yoga teacher is responsible for organizing and executing yoga classes which can vary in style, intensity and length.
Yoga is known to be a physical activity which keeps you flexible and toned, there is much more to yoga than the asanas (physical poses) generally associated with modern-day classes. Let me quickly take you a bit deeper into the practice of "yoga", so that you can more clearly understand the scope of what it means to be a yoga teacher.
Traditionally, yoga is not only physical, but a mental, emotional and spiritual practice, which allows a person to enhance their way of life in variety of ways.
In Sanskrit, the word "yoga" means union; to practice yoga means to strive toward oneness between the different aspects of yourself, and furthermore, to realize and appreciate the interconnectedness between yourself and the external world.
In its broader definition, "yoga" is a guide for living, which integrates moral practices, personal habits, physical postures, meditation and breathing techniques, with the ultimate goal of settling the mind toward a peaceful and blissful state.
Yup, it's true—it's not just downward-facing dogs and backbends—it's a philosophical system through which one can live a balanced life, both internally and externally!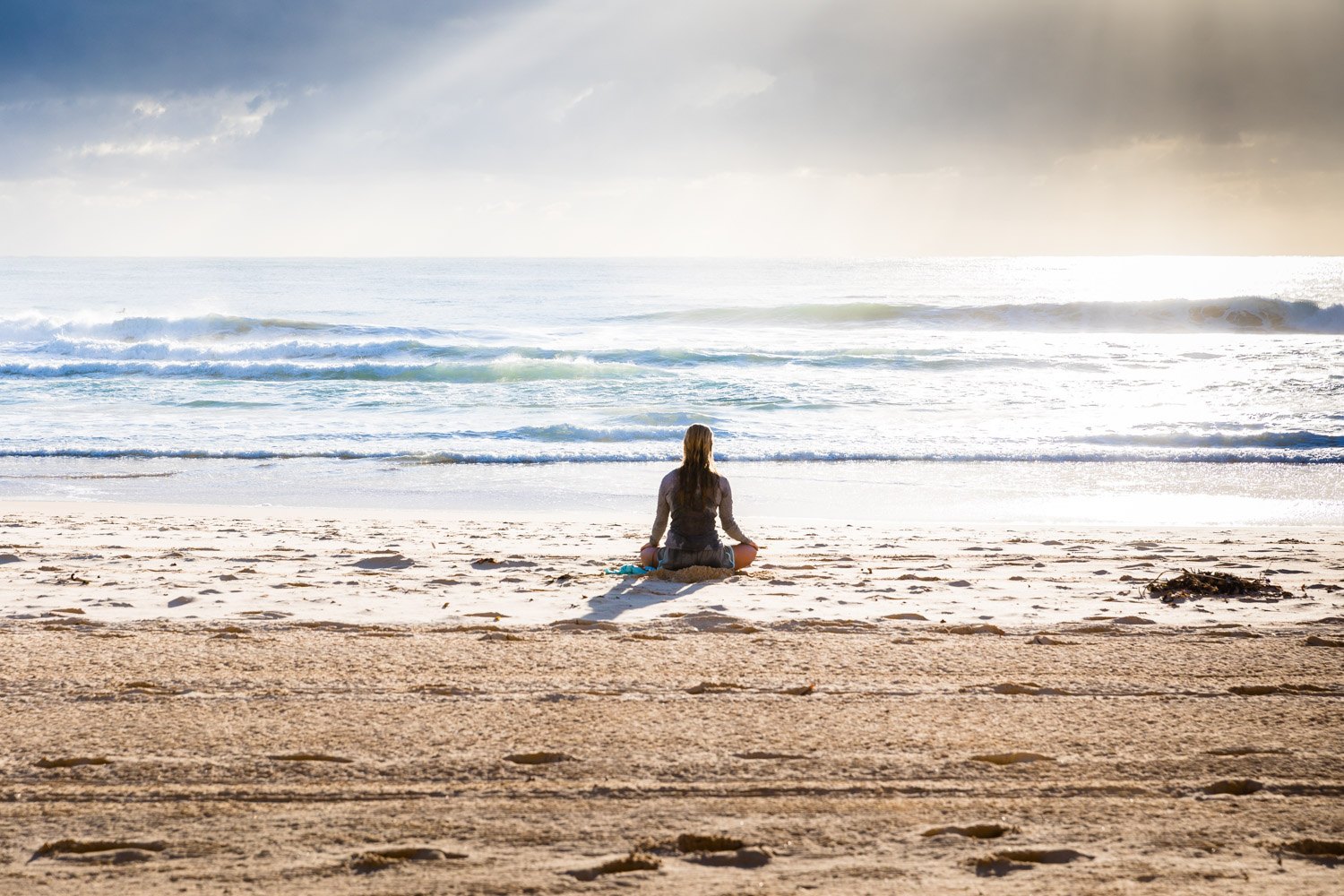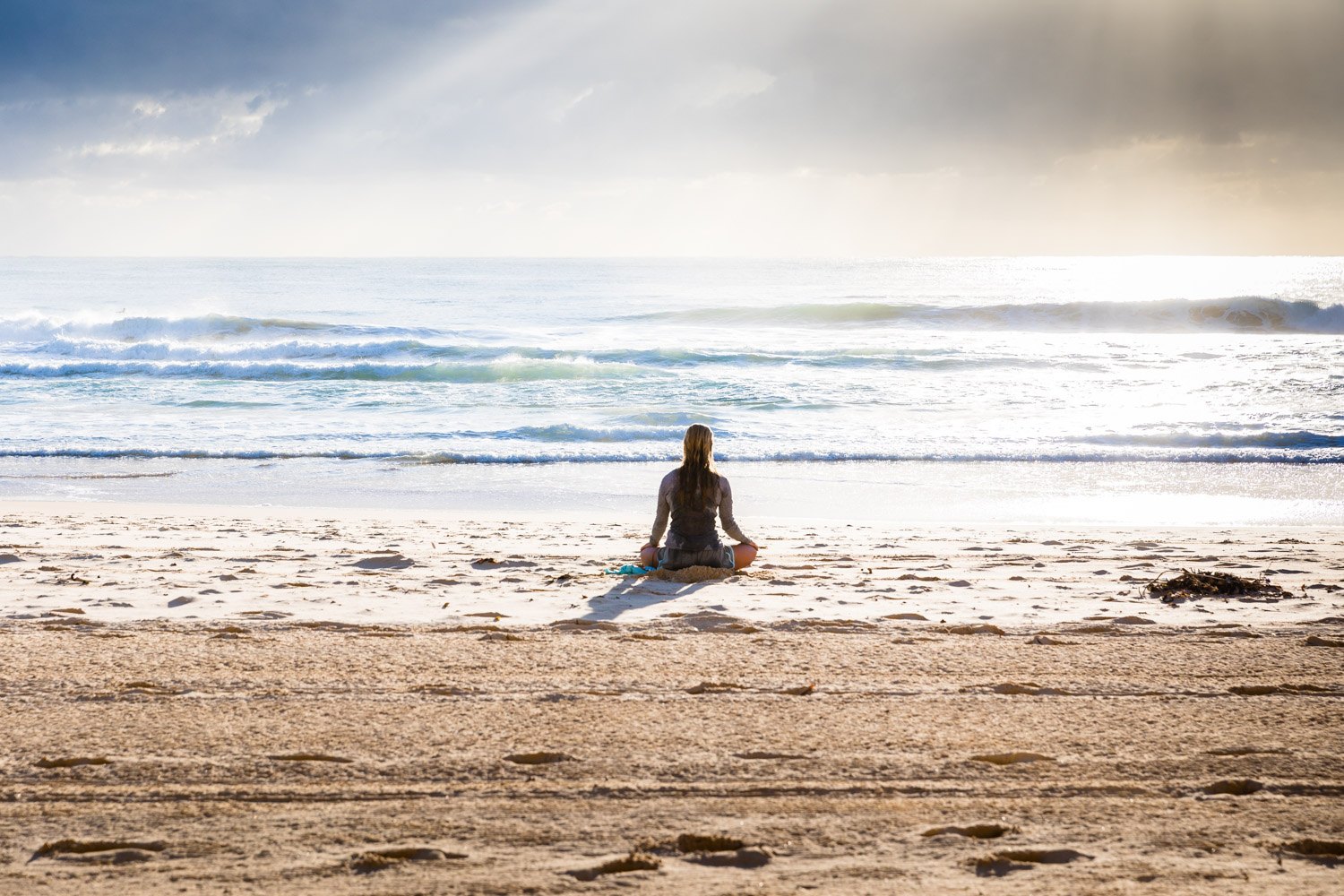 In Western cultures, yoga teachers are of course meant to guide individuals through the asanas of each class, but hopefully they also provide students with an increased sense of awareness, presence, gratitude and peace through their teachings. To be a yoga teacher means to encourage students not only toward physical well-being, but toward mindfulness and inner-contentment as well.
In order to become a successful yoga teacher, it will be necessary to undergo yoga teacher training- during which time aspiring teachers will learn about the yogic lifestyle and practices at the foundational level.
As mentioned earlier, there are many different styles in which a person can receive their training. Yoga teachers may specialize in one style, or may choose to teach a variety of styles.
This will depend on their personal preferences, as well as their formal training. If you are interested in becoming a yoga teacher, I highly recommend that you delve into the study of traditional yoga, beyond the physical postures.
It will surely change your whole view on what yoga actually is and it will deepen your practice in ways that you can't imagine!
I can highly recommend the book "Mindful Yoga, Mindful Life" by Charlotte Bell if you are interested in gaining a brief overview of yoga. For a more in depth study, check out the Bhagavad Gita, Light On Yoga or Alistair Shearer's translation of the Yoga Sutras by Patanjali.
You can also watch a variety of yoga-related documentaries and videos via youtube for further understanding!
Please do not be intimidated by taking your practice to the next level by going for your teacher training. Besides giving you an option to pursue an amazing travel job abroad, your training will be intensive on a physical, spiritual and mental level.
You will learn a lot, grow in many ways, and your life will change for the better. You will learn that becoming a yoga teacher is not about how flexible you are, but how capable you are of sharing the yogic values and practices with the rest of the world.
Even if you are not interested in teaching, I would recommend that if this is a topic which resonates with you- take a course!!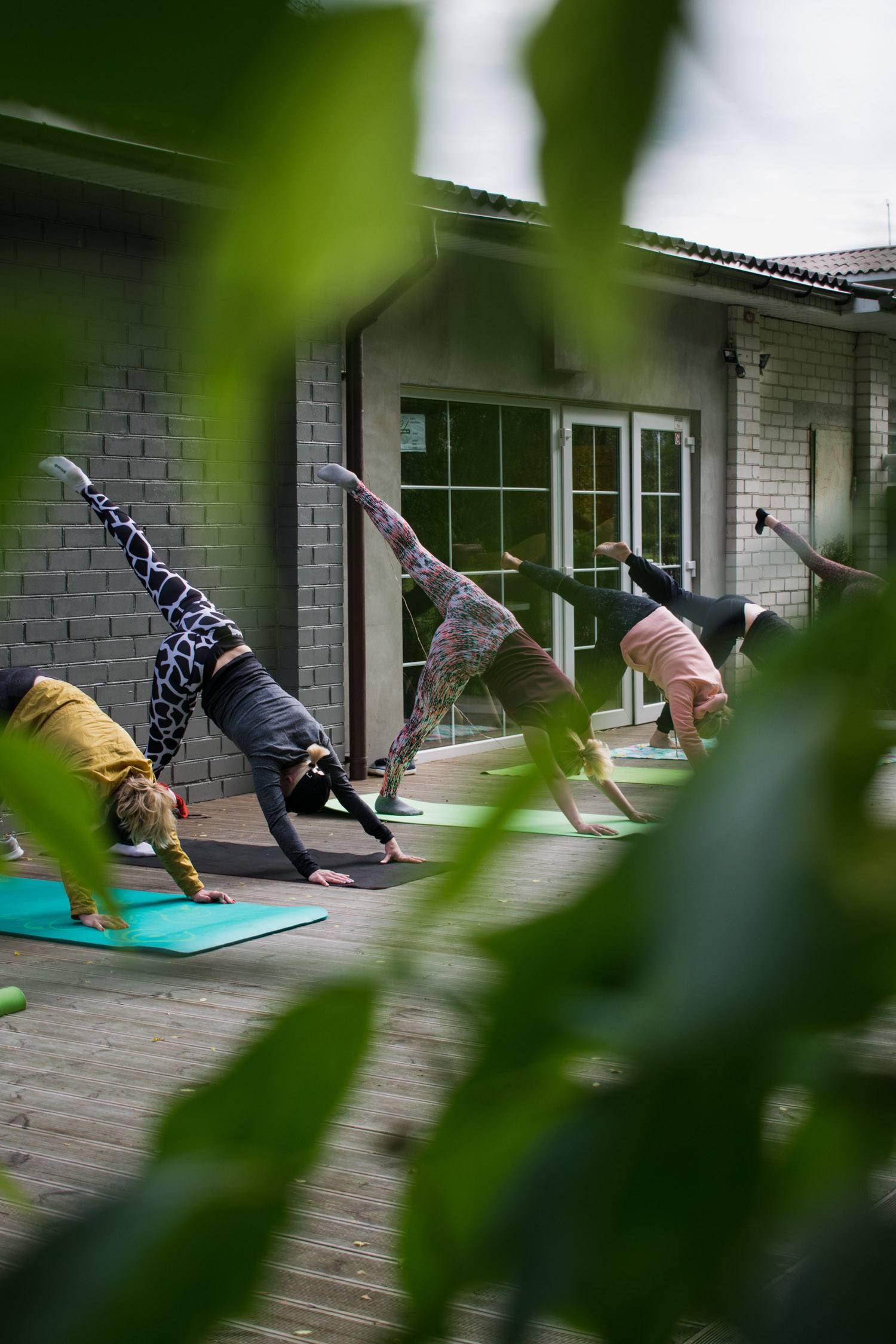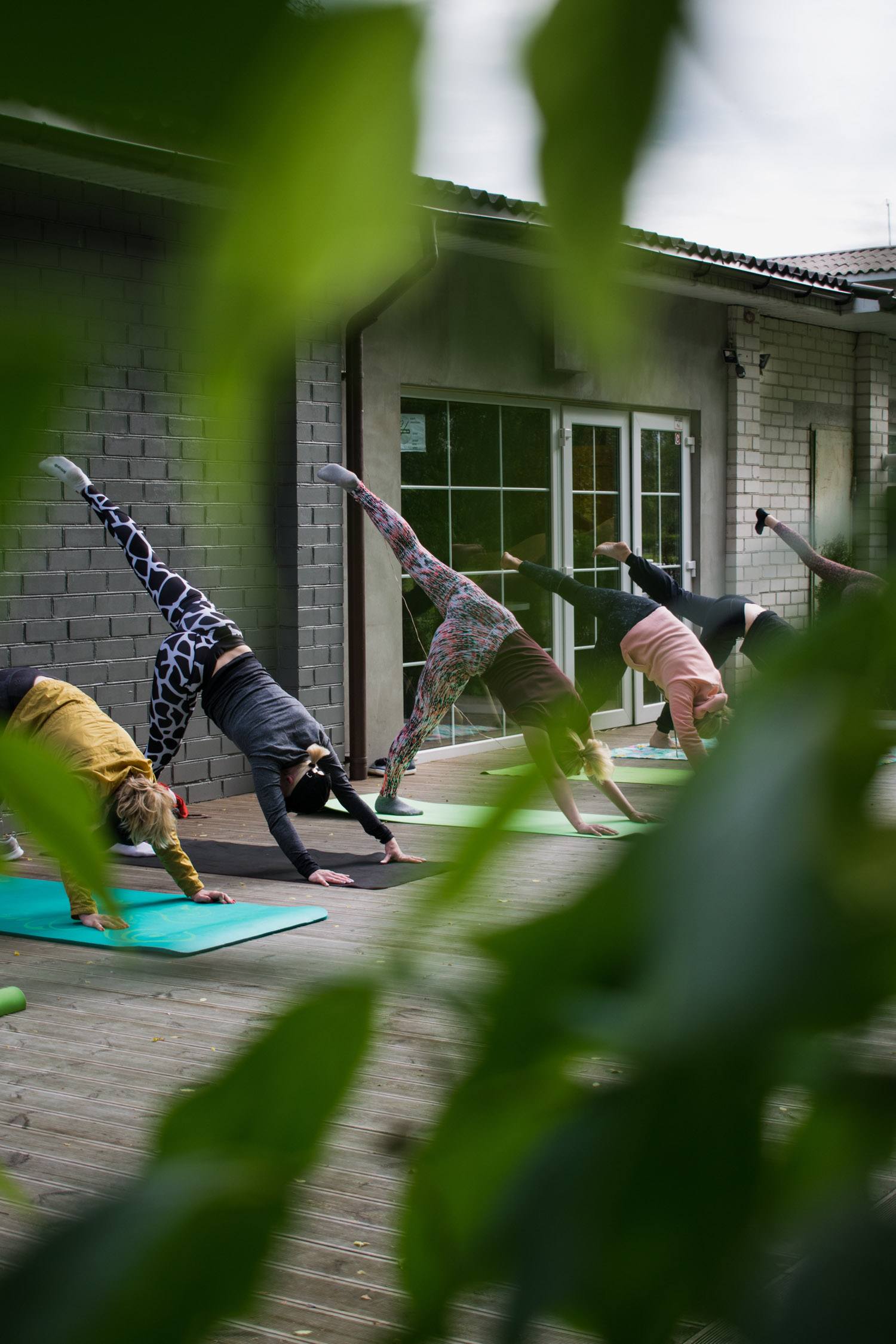 Where in the World the Job Exists
Although yoga came into existence thousands of years ago in India, in recent years, yoga has become wildly popular in Western cultures as well. Because of this explosion in popularity, it is possible to find yoga jobs all around the world.
If you are looking to work as a yoga teacher abroad, there are many opportunities, particularly in locations with high tourism and booming hospitality industries. It is possible to freelance as a yoga teacher in settings including resorts, retreats, surf camps, hostels, studios- and even aboard cruise ships and yachts!
It is oftentimes possible to do work exchanges as a yoga teacher, with the agreement that you will receive free accommodation, food and other perks as your form of payment. If you are one who would like to take a travel-job search more seriously, it is definitely possible to score a paying job, although ones options may be more limited, and the search may be more challenging.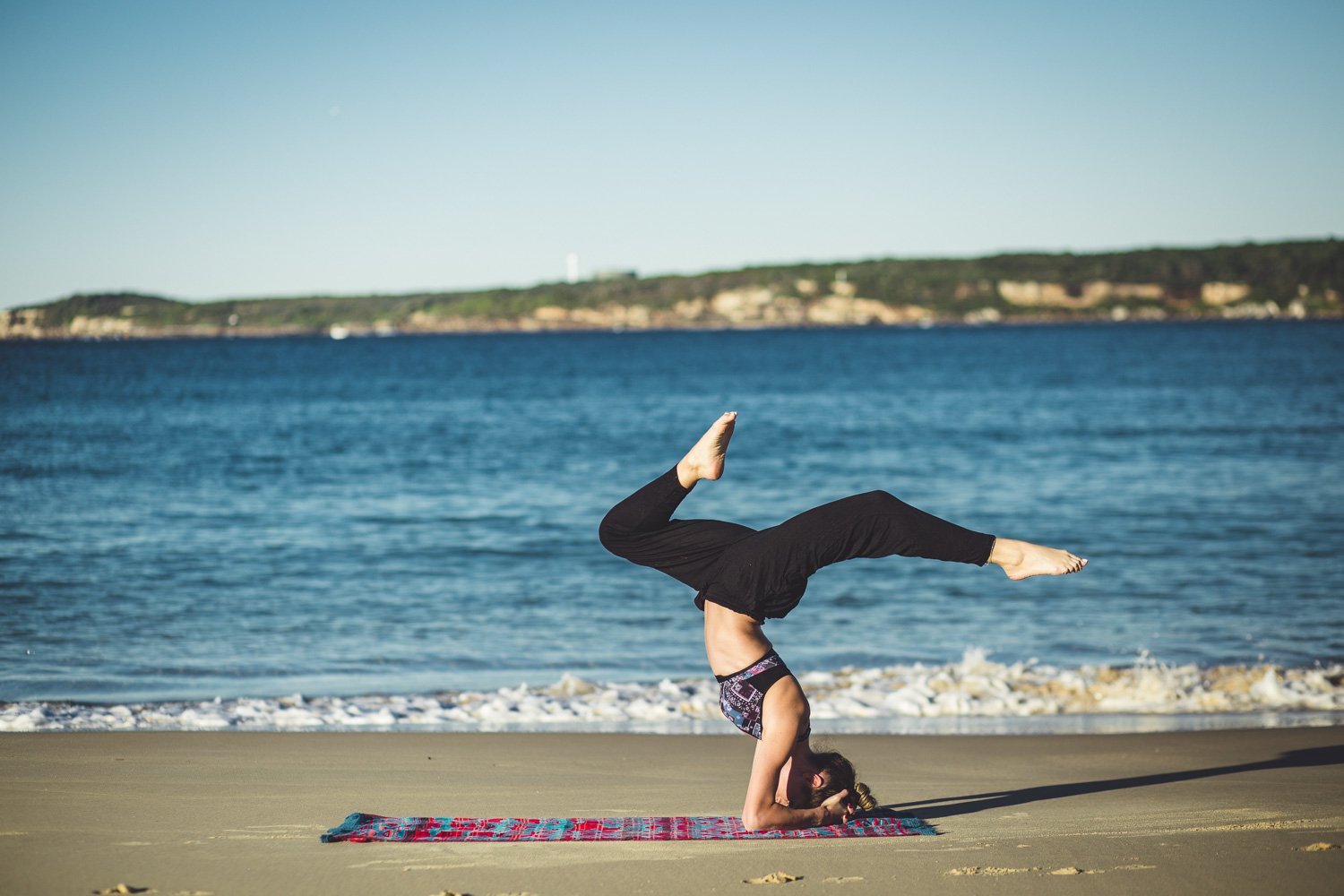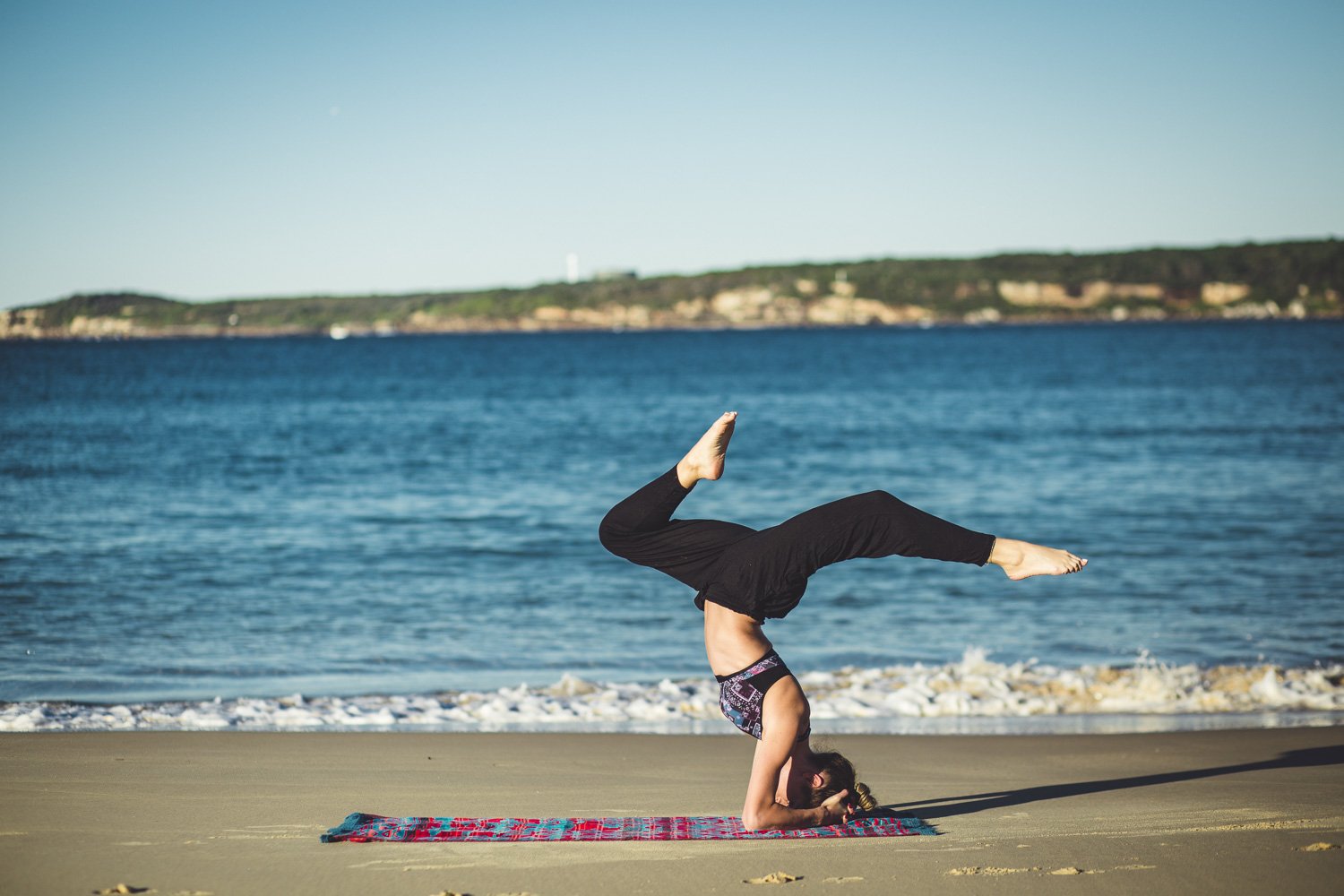 How to Get a Job as a Yoga Teacher
Well, as mentioned, if you would like to land a job as a yoga teacher, it is suggested that you undergo your Yoga Teacher Training Course. YTT-courses vary in length, teachings, inclusions, location and certifications, so allow me to quickly brief you on all of this.
Length: YTT courses are defined by length in hours. Generally, yoga teachers can start out with their 200-hour course. This will provide aspiring teachers with a good foundation of the practice of yoga, and hopefully set them on a path to teach the basics, as well as inspire them to further their training. For more in-depth training, 300-hr and 500-hr courses are also available options.
20-hr, 25-hr, 50-hr and 100-hr courses are often add-on courses, which focus on a specialty form of yoga. For example, a yoga teacher who has taken their 200-hr course may want to take a 50-hr ariel yoga class for additional training in that particular style. It is common that YTT courses are done as intensive workshops which, for a 200-hr training, generally last 20-30 days. Some programs offer courses which are spread out over a series of months, in which trainings may occur only on, say, one weekend per month- to accommodate those with less flexible schedules.
Although 200 hours of training is typically accepted for beginner yoga teachers in today's society, it is crucial to understand that what a student will learn is just the tip of the iceberg. I encourage you to dive into the study of yoga both before and after training, and hopefully over the course of your entire lifetime! Continue your education with additional courses and experiences.
Teachings: YTT courses will differ in class schedule and yoga styles. Generally, meditation, breath work, anatomy, lectures on the yogic lifestyle and of course, asana practice will all be included within a YTT curriculum. You will also likely practice teaching and correcting of other students in your training.
Each program will teach a specific style or combination of styles- It is important to choose a course which resonates with you!
Inclusions: In addition to training, programs will likely, but not always, offer course materials, accommodation, meals & other extras. Consider this while choosing a course (you must also take into consideration that expenses such as flights and travel insurance are not included in course costs.)
Location: You can take YTT courses all around the world! As India is the birthplace of yoga, you will see that it hosts numerous trainings and schools. Other popular and exotic course locations include Thailand, Costa Rica, Guatemala and Bali, although you can find training throughout North and South America, Europe and Asia!
In order to find your ideal yoga teacher training course, I encourage you to do your research online, and definitely suggest that you check out Book Yoga Teacher Training. This website will provide you with a YTT-specific search engine, which will allow you to view, filter and compare programs from all around the world!
Certification: When choosing a course, I recommend that you ensure the certification upon course completion is recognized by the Yoga Alliance. This will provide you with a globally recognized credential by the end of training.
Once you have undergone YTT training, have your certificate in hand and feel confident with your abilities- you are ready to land your dream job as a yoga instructor!

What Qualifications They Are Looking For
For work exchanges, visit the website, Workaway, and search the keyword "yoga" to see available opportunities. For paid, volunteer and intern yoga-related positions, you may also want to take a look at websites such as Yoga Trade and Yoga Travel Jobs. There's also YogiSwap, which connects you with others around the world, and allows you to swap teaching jobs and even accommodation with like-minded yogis.
If you would like to land a yoga job during your travels, the best thing one can do is put yourself out there. Network as much as possible, introduce yourself and ask around if any hostels, hotels etc would be interested in hiring a yoga teacher at all.
Reach out to studios in the area and see if they are in need of a guest teacher. It sounds crazy, but trust me it works- especially if you offer your services in exchange for accommodation and food.
You can even try your luck with offering personal sessions or group classes. This will most likely leave you with a higher paycheck, and potentially more flexibility with your schedule.
If you want to take it to the next level, I would say why not print out some business cards, post some fliers or even whip up a quick wesbite. This will demonstrate that you are serious and passionate about your yoga practice.

Availability and Pay
Availability is dependent on location and, sometimes, weather. In regards to touristy areas, it is safe to say that more jobs will be available in the high season vs low season- and sunny season vs. wet/cold season.
However, yoga jobs can be sought after year-round. City studios for example will not face a decrease in demand for yoga classes because of unfavorable weather.
As mentioned, it is possible to do work exchanges, in which you would teach yoga for free accommodation, food and other perks. This is common with hostels, hotels, campgrounds, retreat centers, etc.
Payment will vary by country, but you will likely get paid per class. Starting salary in the US for example is $25, according to online sources. You can assume that you would make much less in countries with lower wages.
If you offer private sessions or group sessions, count on charging more. If you take your practice seriously, you will obviously earn more based on experience and qualifications.
As mentioned before, yoga is so much more than a physical practice, and it is also so much more than a job. If you are passionate about yoga, interested in making a difference in the lives of others and would like to improve your well-being, both inside and out, then I highly recommend that you look into getting your certification!
Although you may not make a ton of money to start, you will have the opportunity to work in beautiful places abroad, and to feel a sense of fulfillment in your "work" life!