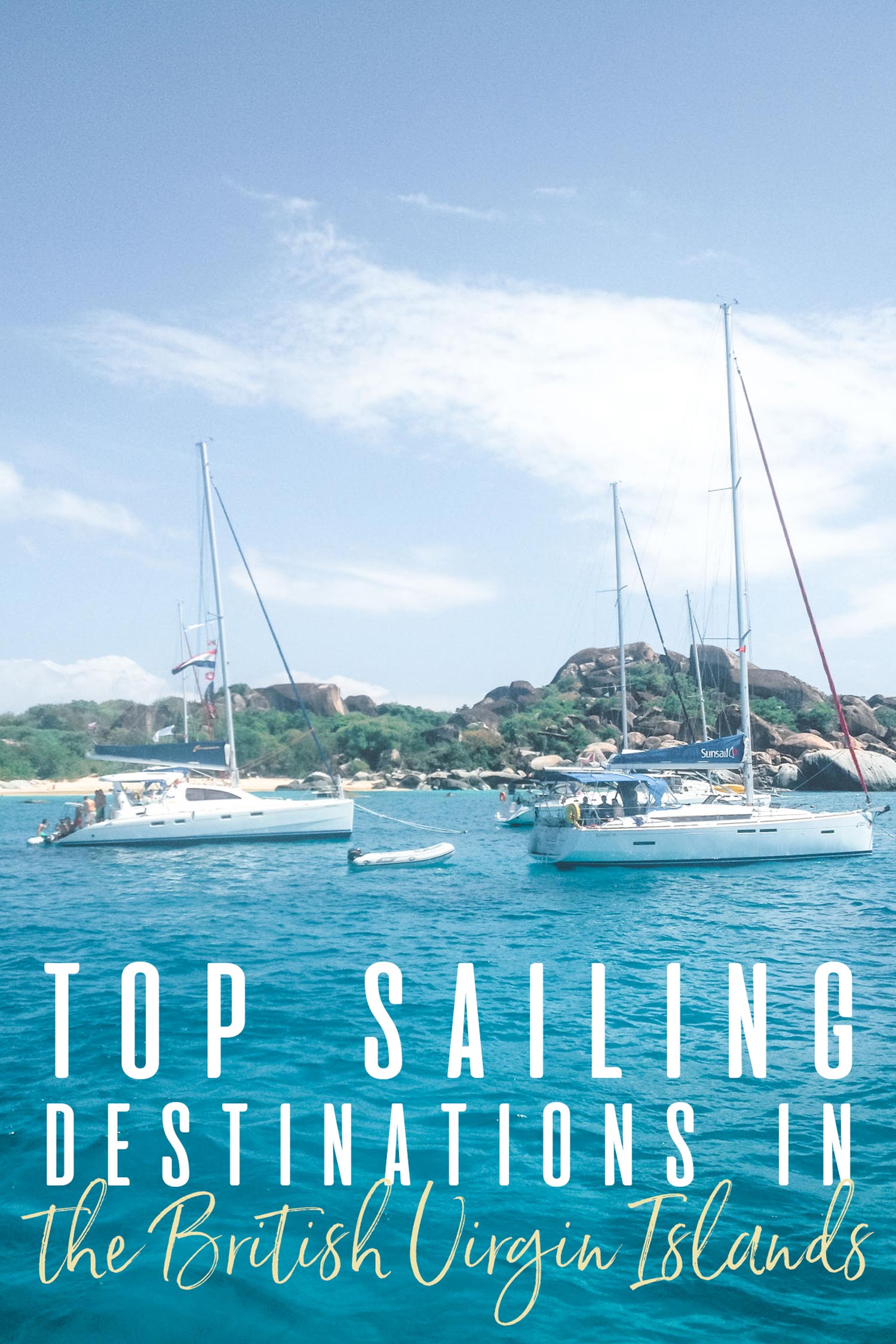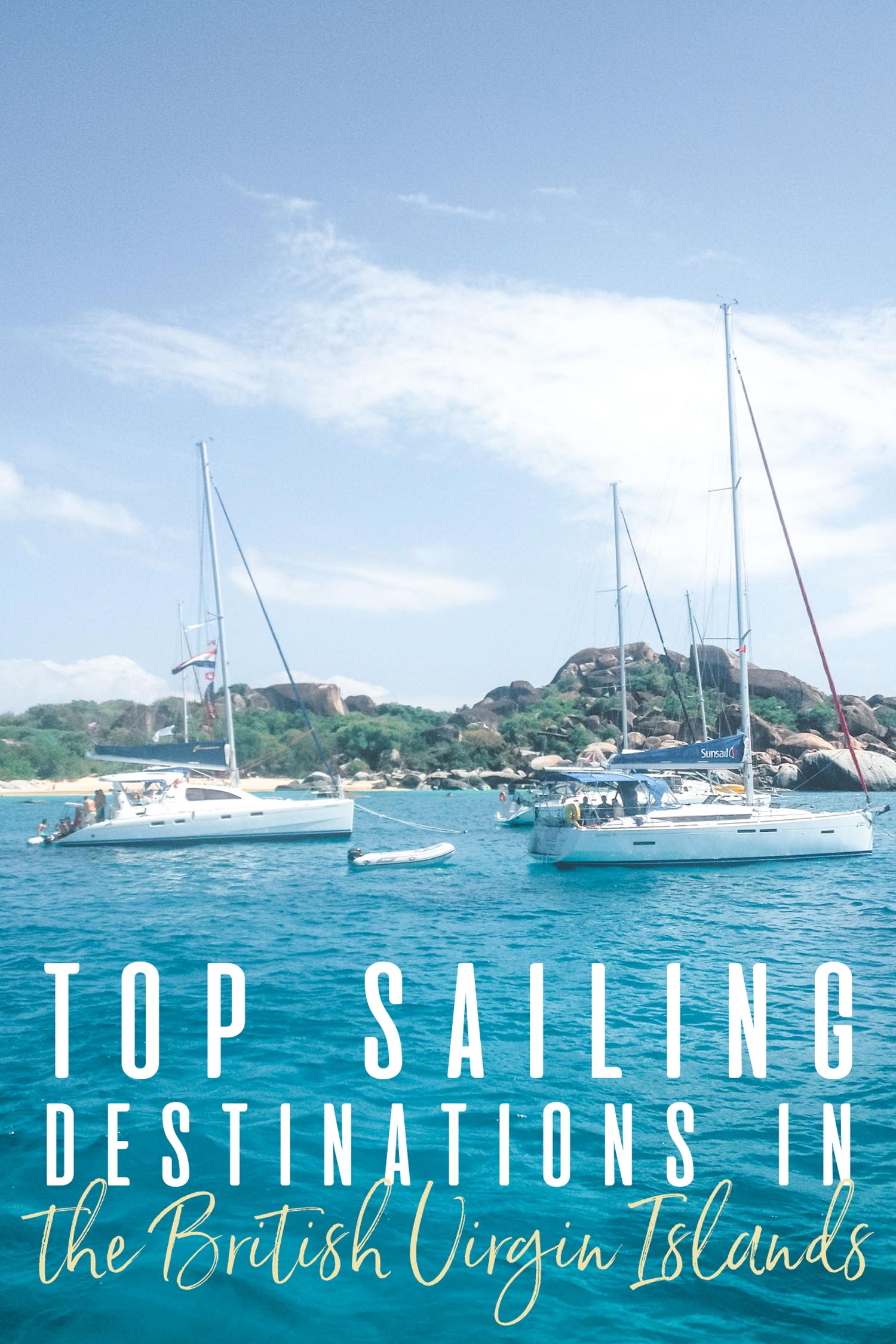 With so many islands in the Caribbean, it's hard to choose just one to visit. I sailed them with the Yacht Week British Virgin Islands and was amazed by the jaw-dropping destinations.
So ready to get sailing? Here are my picks for the top sailing destinations in the British Virgin Islands.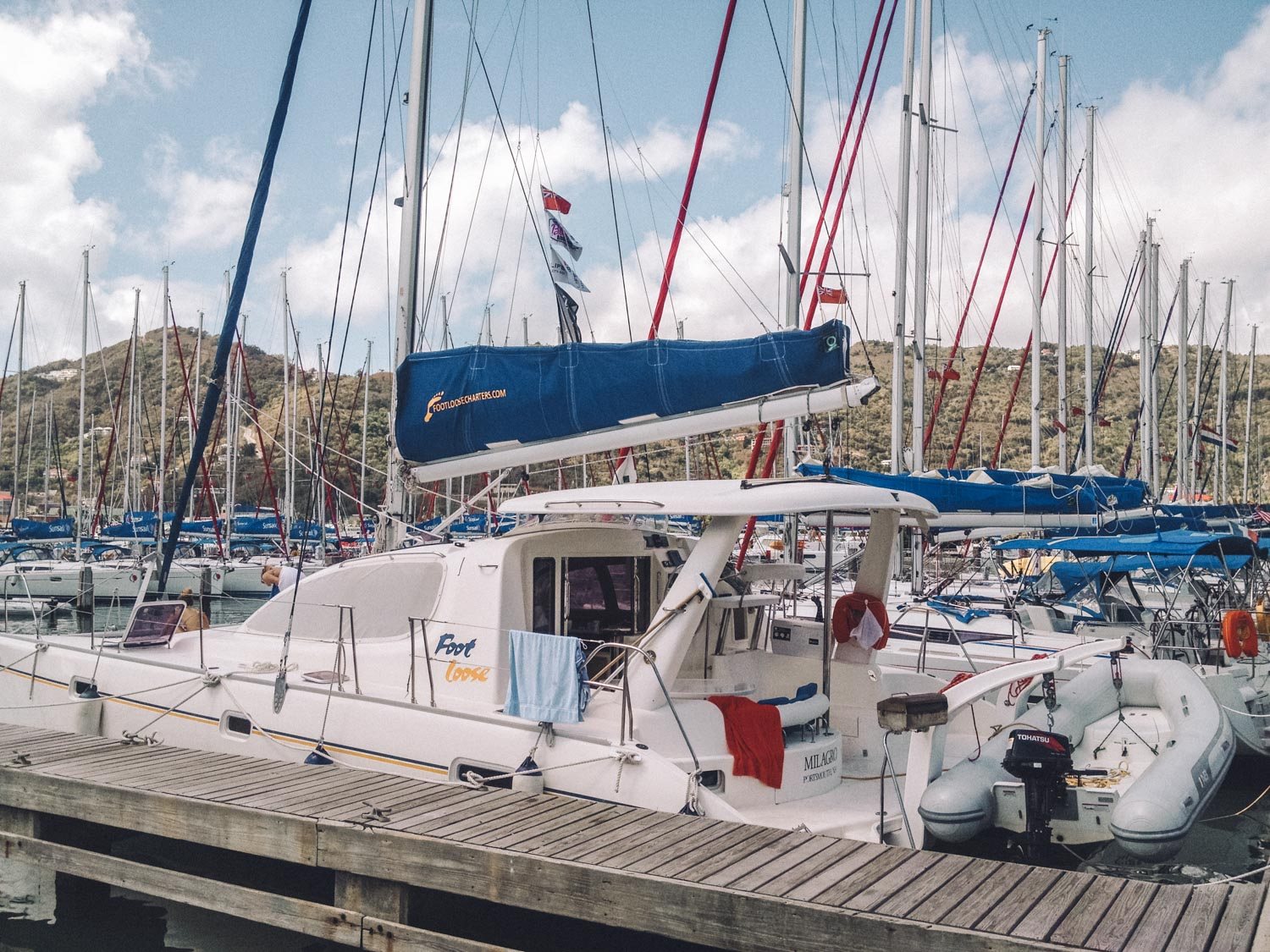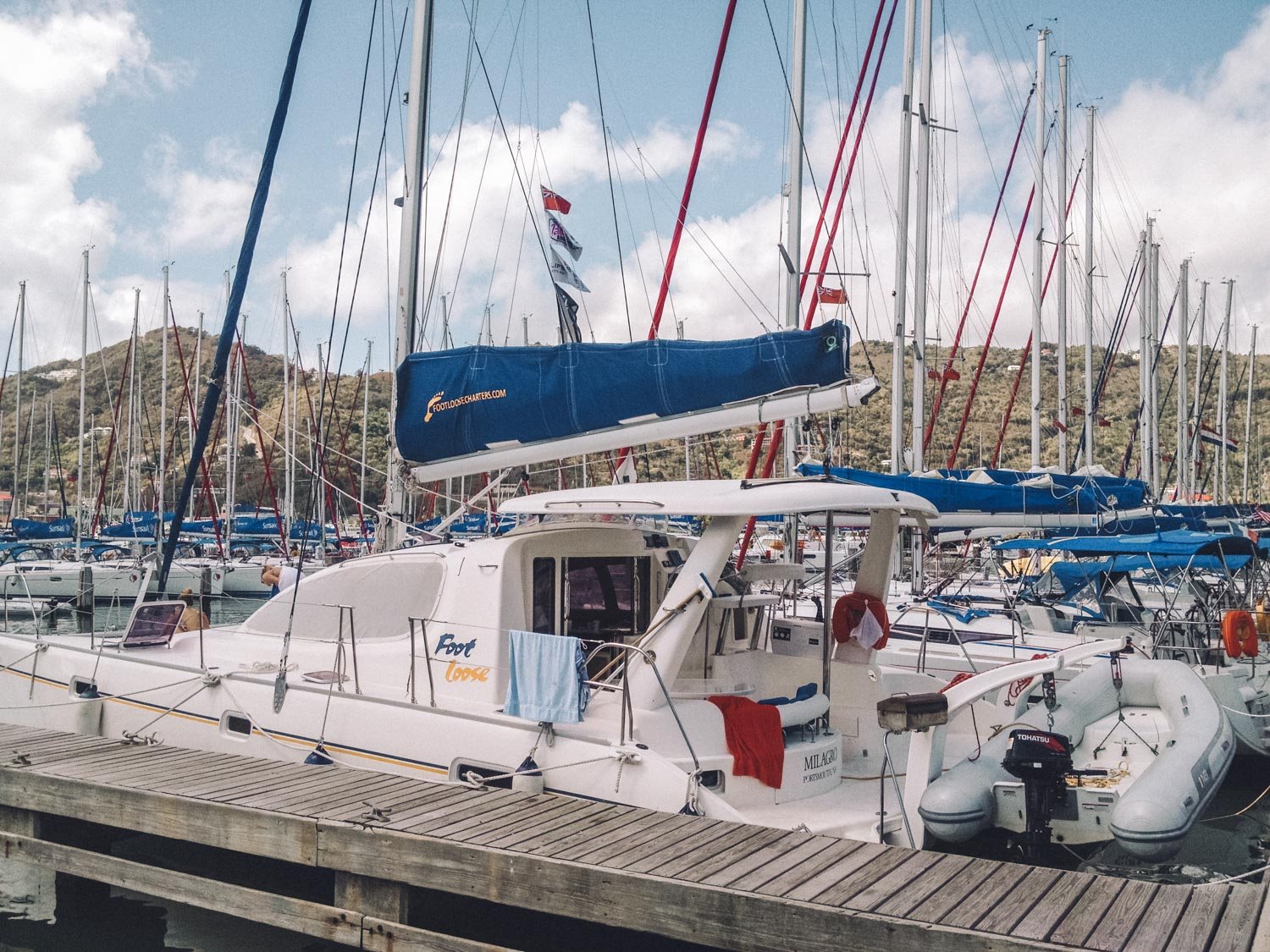 Day 1: Tortola
Tortola is the largest and most populated of the British Virgin Islands. It's where you will most likely board any ship that you're sailing on.
If you have some time to spend here before embarking on your boat, be sure to check out the different beaches! Cane Garden Beach and Elizabeth Beach and Long Bay Beach West are perfect for a relaxing day on the white sand. You can also walk around Road Town for a little shopping or for a quick bite.
If you're into historical sights, check out Fort Burt. Fort Burt was built by the Dutch in the early 17th century to safeguard Road Harbour.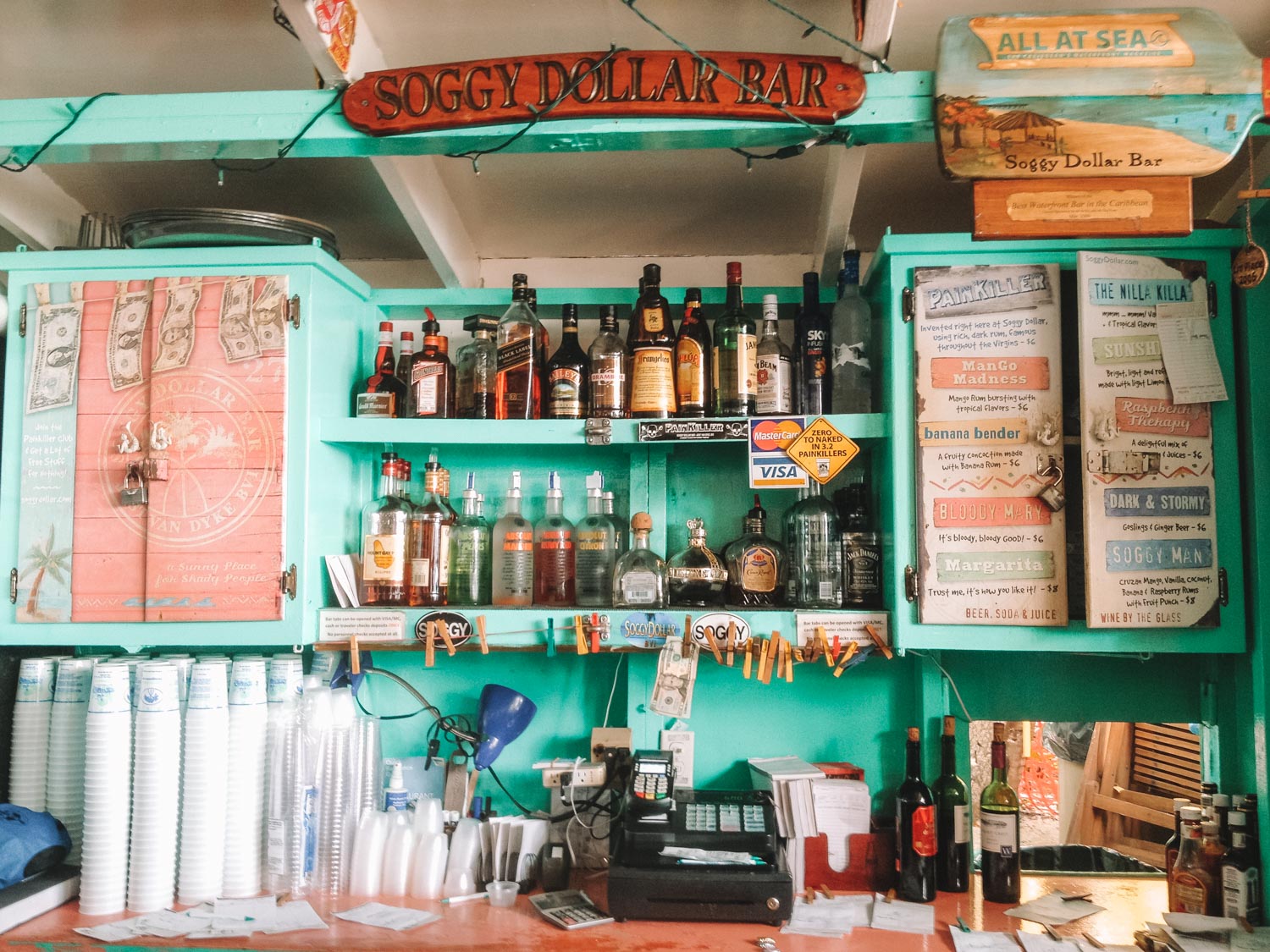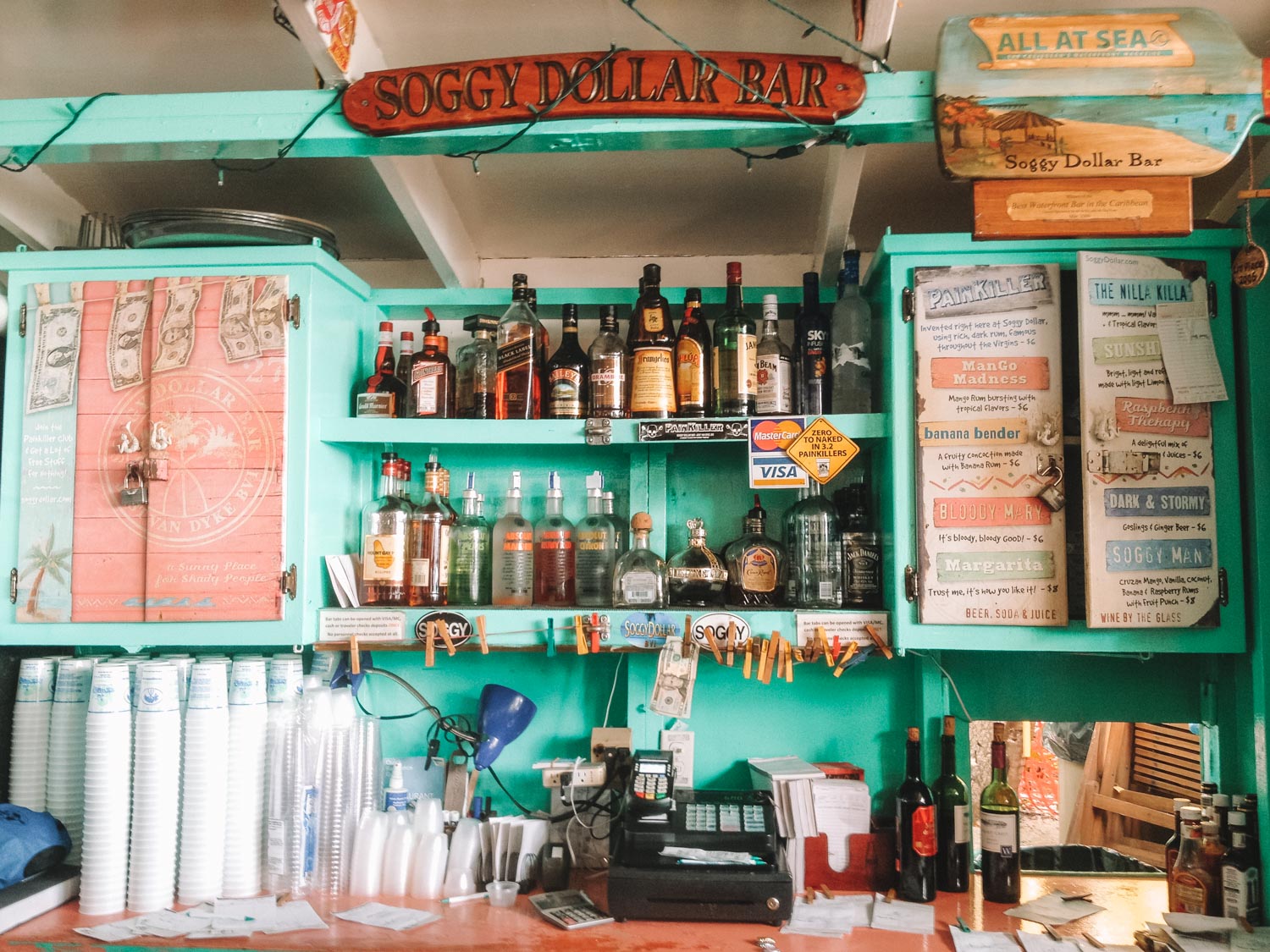 Day 2: Jost Van Dyke
Jost Van Dyke checks off all your tropical boxes. With sugar mill ruins, a natural sea-formed jacuzzi, and dolphins and whales swimming in the sea, it's the perfect place to start your route.
With fewer than 300 inhabitants, this small island packs a big punch. It's most famous for its food with things like barbeques, West Indian rotifs, and plenty of grilled fish.
Be sure to check out the famous Soggy Dollar Bar and order an original painkiller cocktail (it's been around since the 70s)!


Day 3: Cane Garden Bay
Located on the island of Tortola, Cane Garden Bay is the best spot for water sports. Kayaking, snorkeling, renting a boat, you name it. When that sun goes down, the bay turns up.
You'll find endless happy hours and live music. Just be sure to stop by Myett's to enjoy a mahi-mahi burger and tropical punch while you enjoy the live music.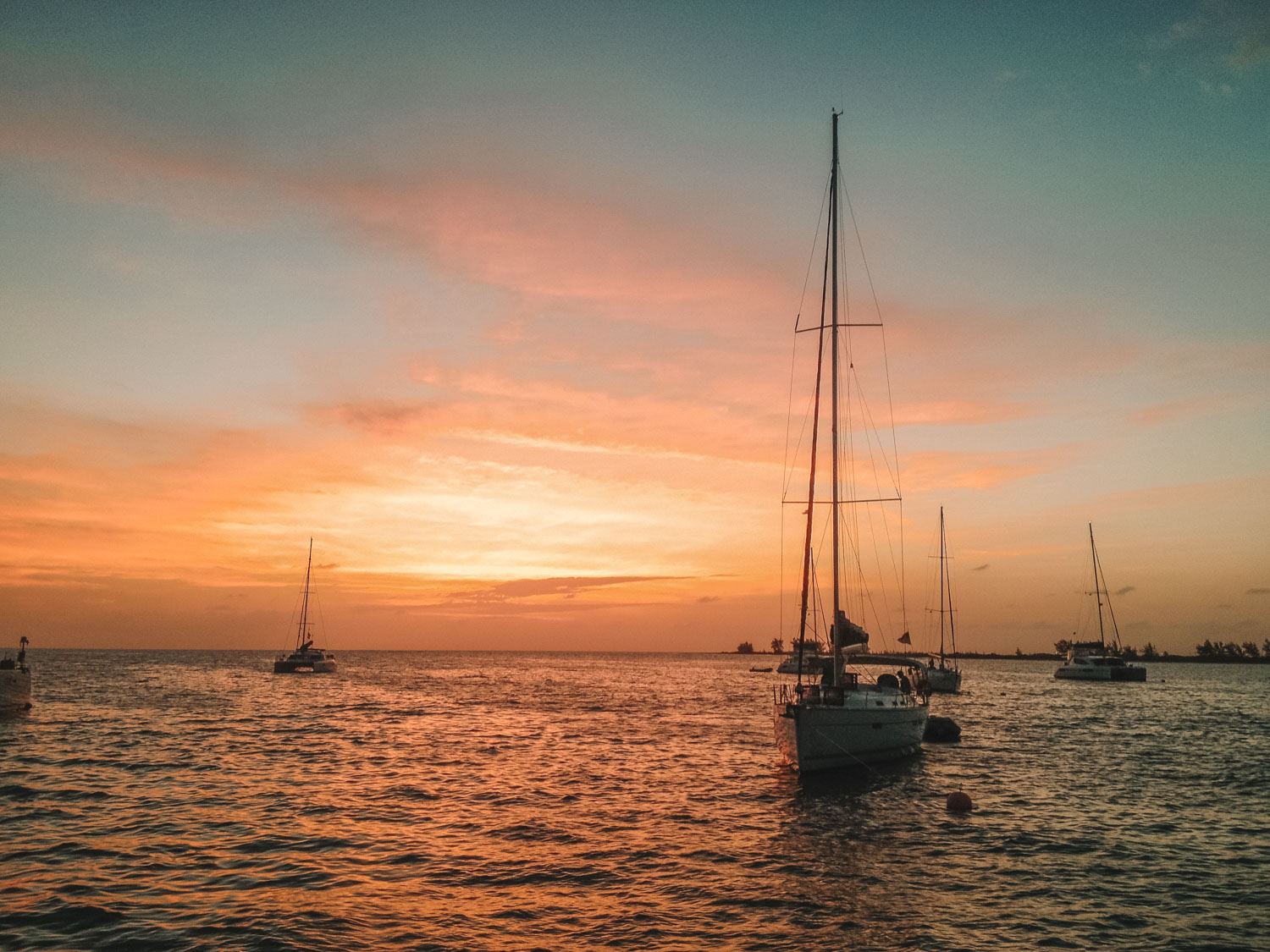 Day 4: Anegada
Anegada is meant for relaxing and exploring all that nature has to offer. With the only coral island in the Virgin Islands' volcanic chain, turpentine trees, sea lavender, and wild orchids, it's unlike any of the stops you'll be making.
Snorkeling will have you face to face with bonefish, stingrays, parrot fish, and more. Though if you're looking for something more upbeat, give windsurfing a go.
Either way, the secluded sandy beaches will have you relaxed in no time.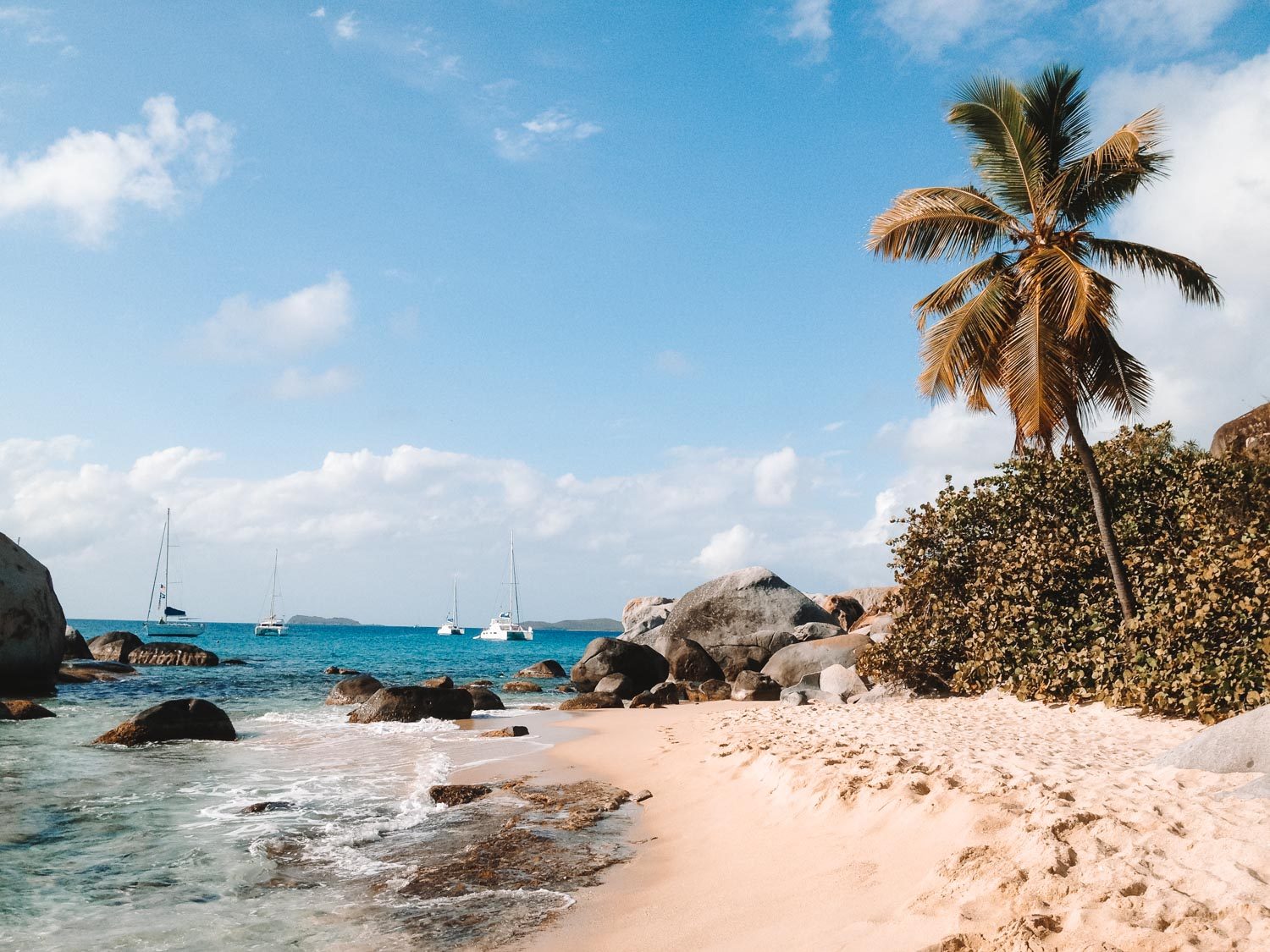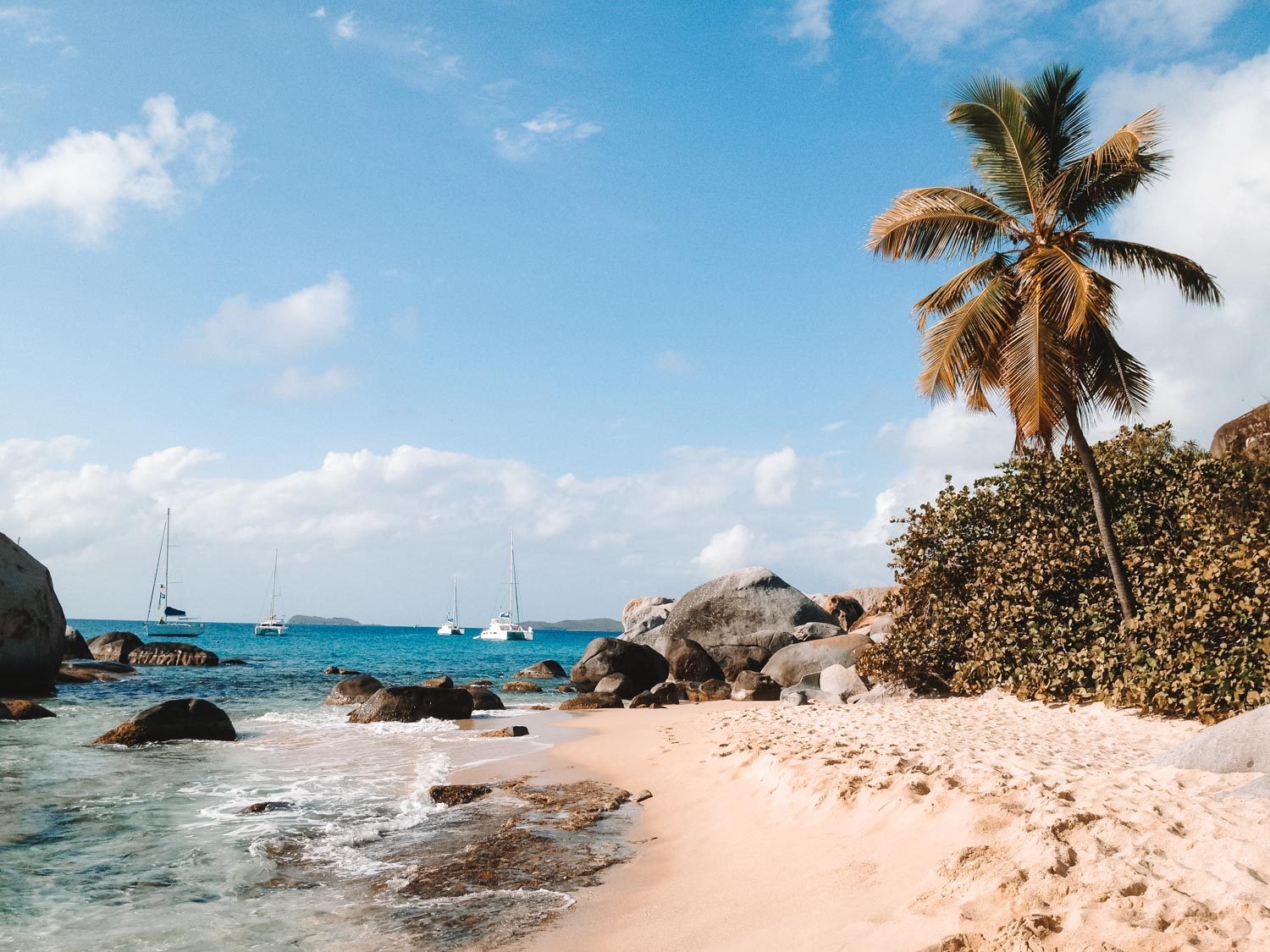 Day 5: Virgin Gorda
BVI's third largest island received its name from Christopher Columbus who thought the island resembled a reclining woman (or "Fat Virgin."). If you enjoy swimming, The Baths are a must.
A collection of boulders created by volcanic eruptions formed multiple little coves that you can swim in.
If you'd rather stay on land, hiking to Gorda Peak offers a panoramic view of the other islands. There are also Spanish ruins at Little Fort National Park that are worth exploring.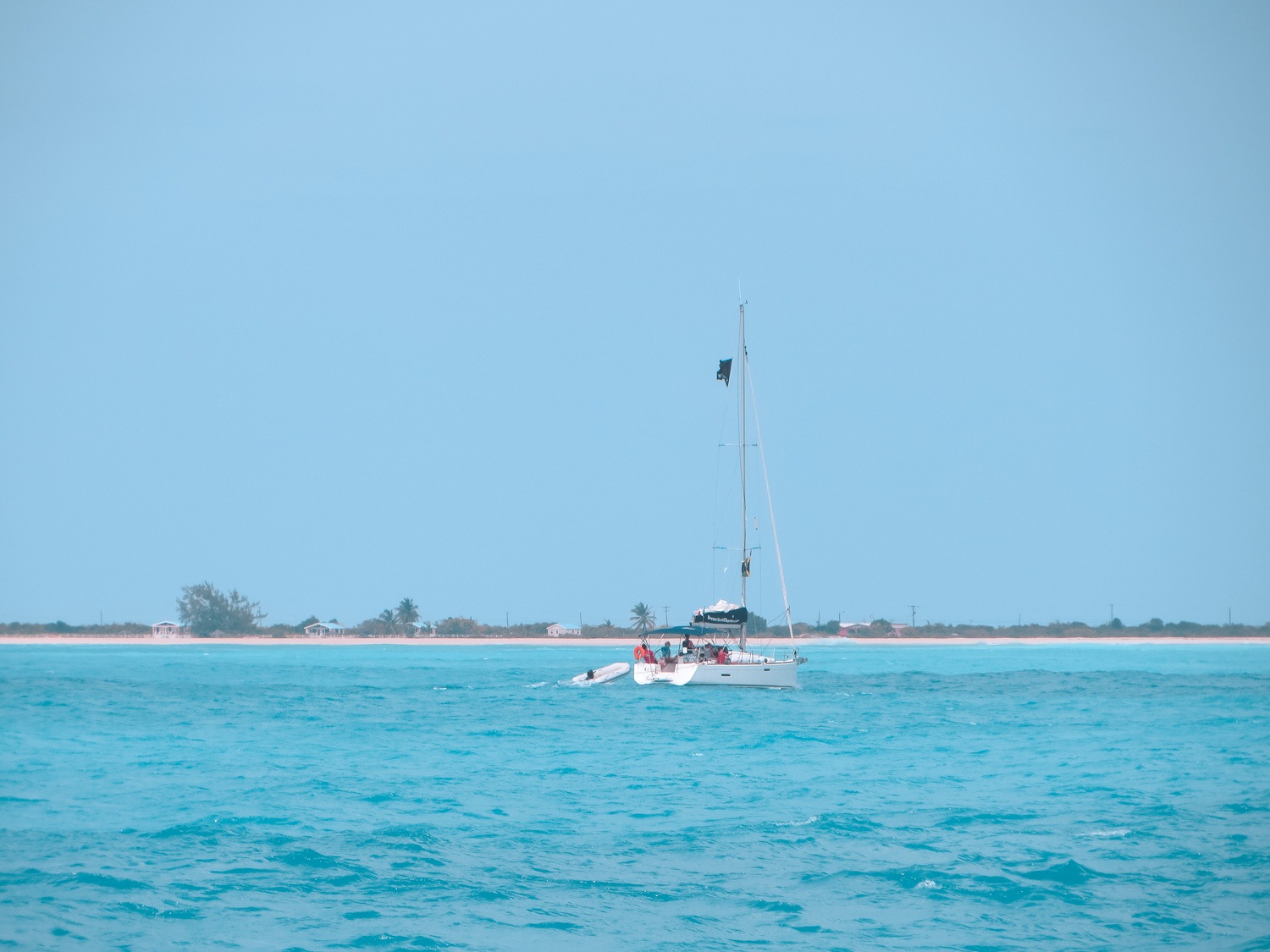 Day 6: Norman Island
Norman Island, one of the islands reputed to be the inspiration for the pirate novel Treasure Island, has a documented history of pirates booty being stowed on the island. We're talking pirate gold dating back to 1750. It's rumored that there is more pirate gold to be found.
Maybe you'll be the one to find it.
The island has many caves, natural pools, and wrecks that you can scuba dive or snorkel. You will see plenty of sea life in the crystal clear waters. Once you've tired yourself out in the water, head to Willy T, a floating bar on a 30-meter schooner.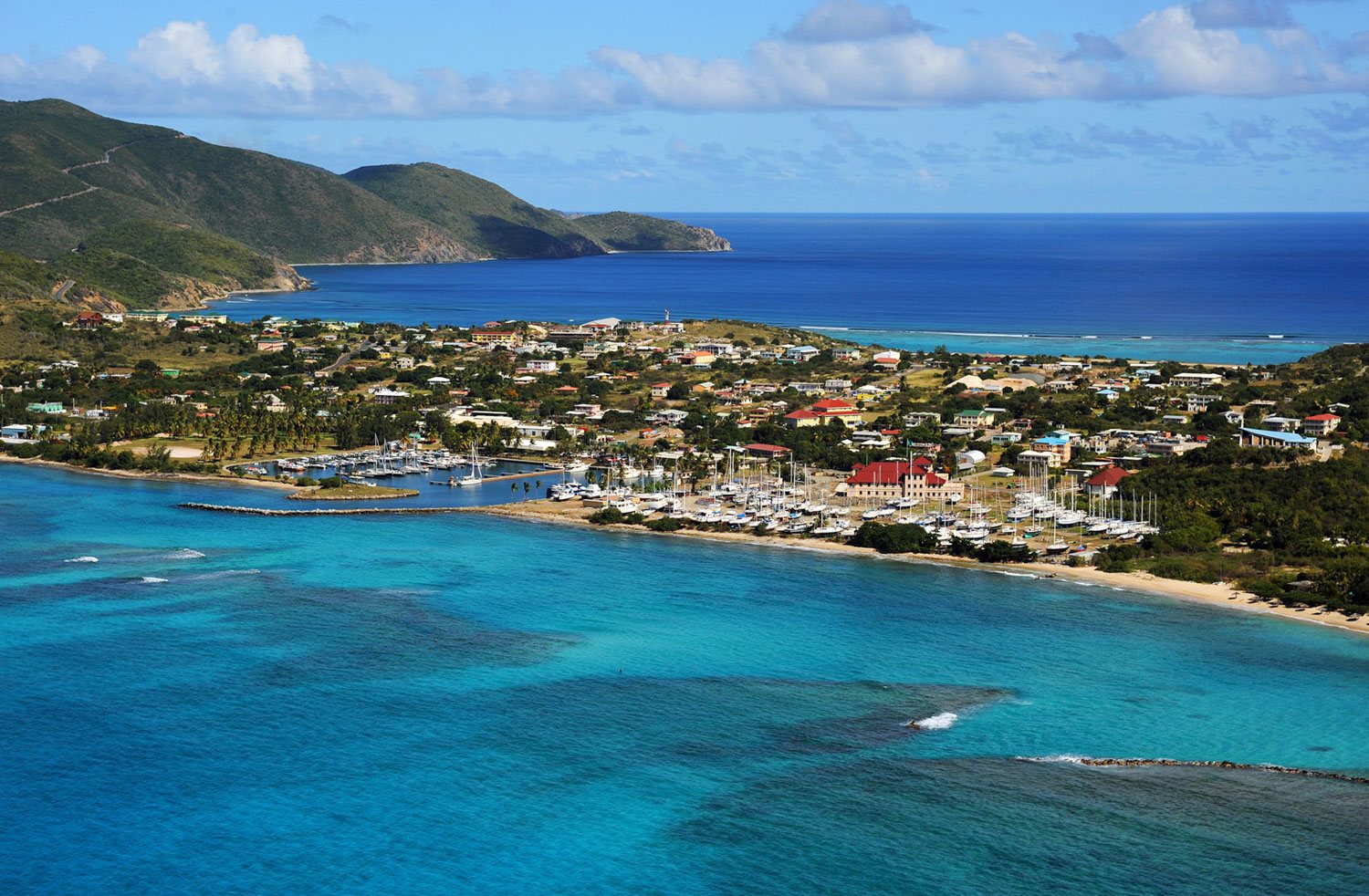 Day 7: Spanish Town
Spanish Town, located on southern Virgin Gorda, is the second largest town on the British Virgin Islands. It's the ideal spot to end a week of sailing the sea.
If you want to soak in the ocean one more time, stop by Devil's Bay. This horseshoe-shaped bay is said to be the most beautiful in Virgin Gorda.
If you're sunburnt and want to take it easy, you will find numerous shopping possibilities and plenty of bars and restaurants with entertainment. 

The British Virgin Islands are the perfect place to sail if you just want to kick back and relax, search for sea turtles, snorkel the sea, and sprawl out on white sand beaches!