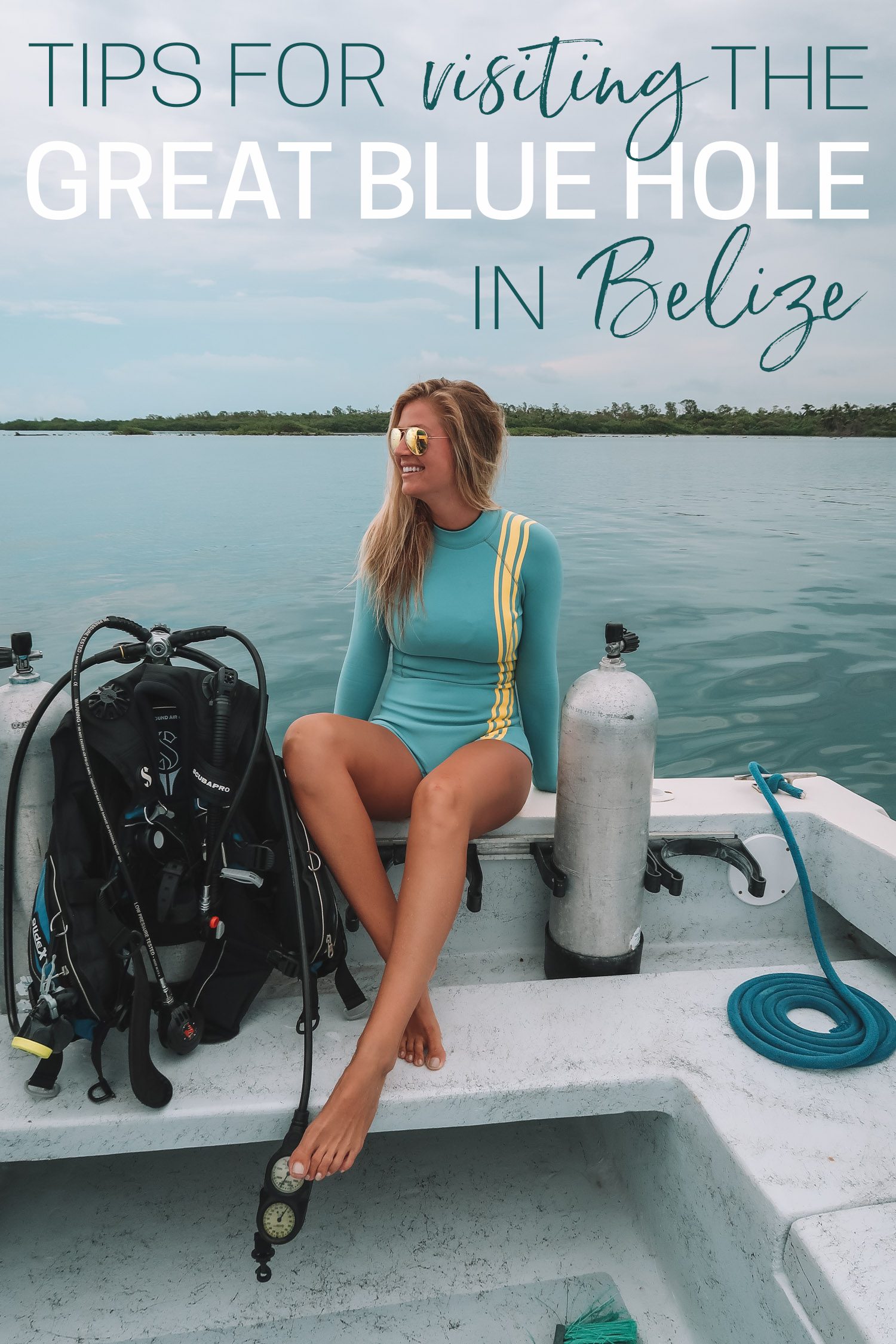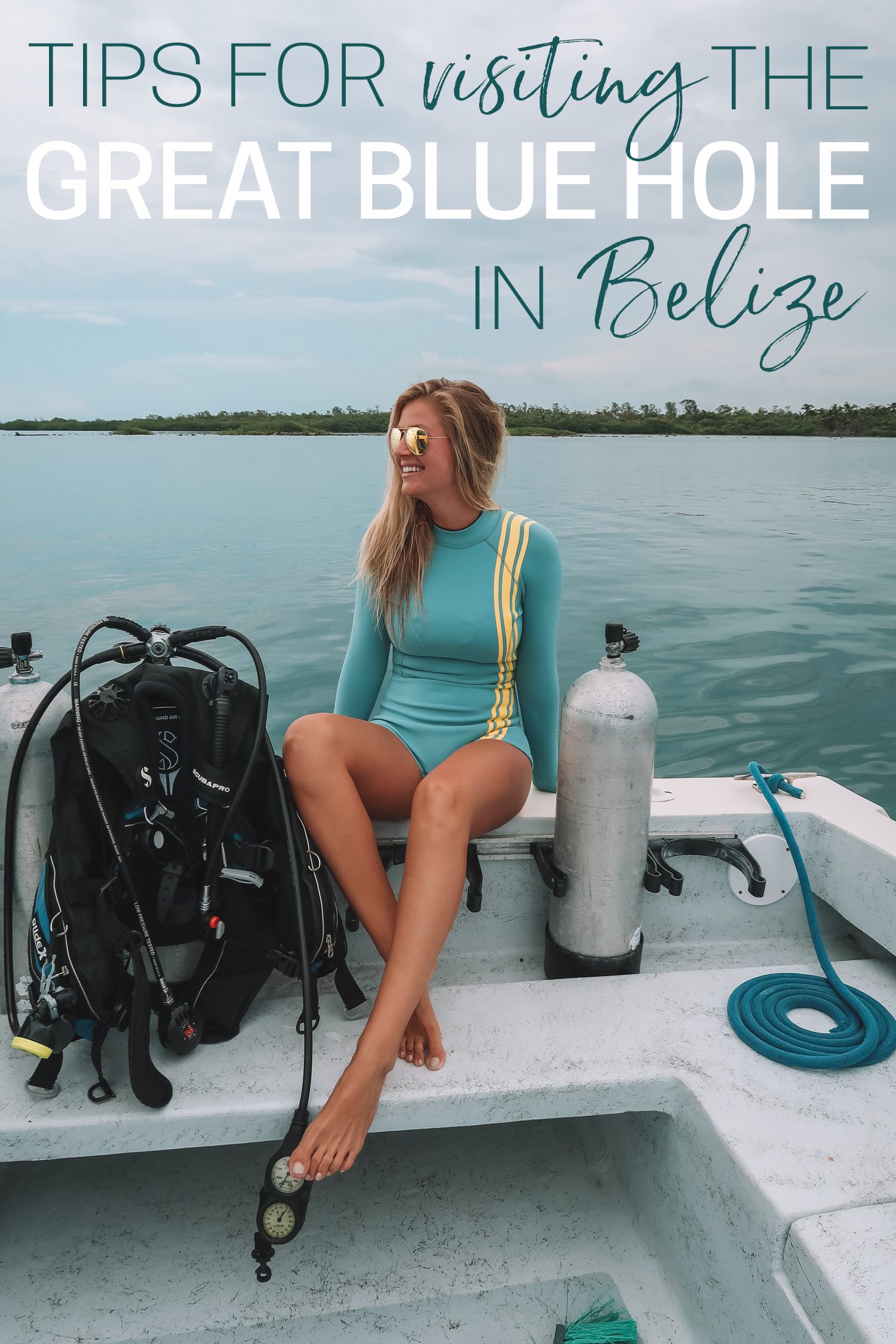 Few places in the world can compare to the Great Blue Hole in Belize. Easily one of the most beautiful places in the world, this submarine sinkhole in the Caribbean is a World Heritage Site of the United Nations Educational, Scientific, and Cultural Organization.
Of course, for me, it's all about the diving here. The Great Blue Hole in Belize has incredible natural beauty that makes it one of the best scuba diving sites on the planet.
Ready to fall in love with this natural wonder? Here are my essential tips for visiting the Great Blue Hole in Belize.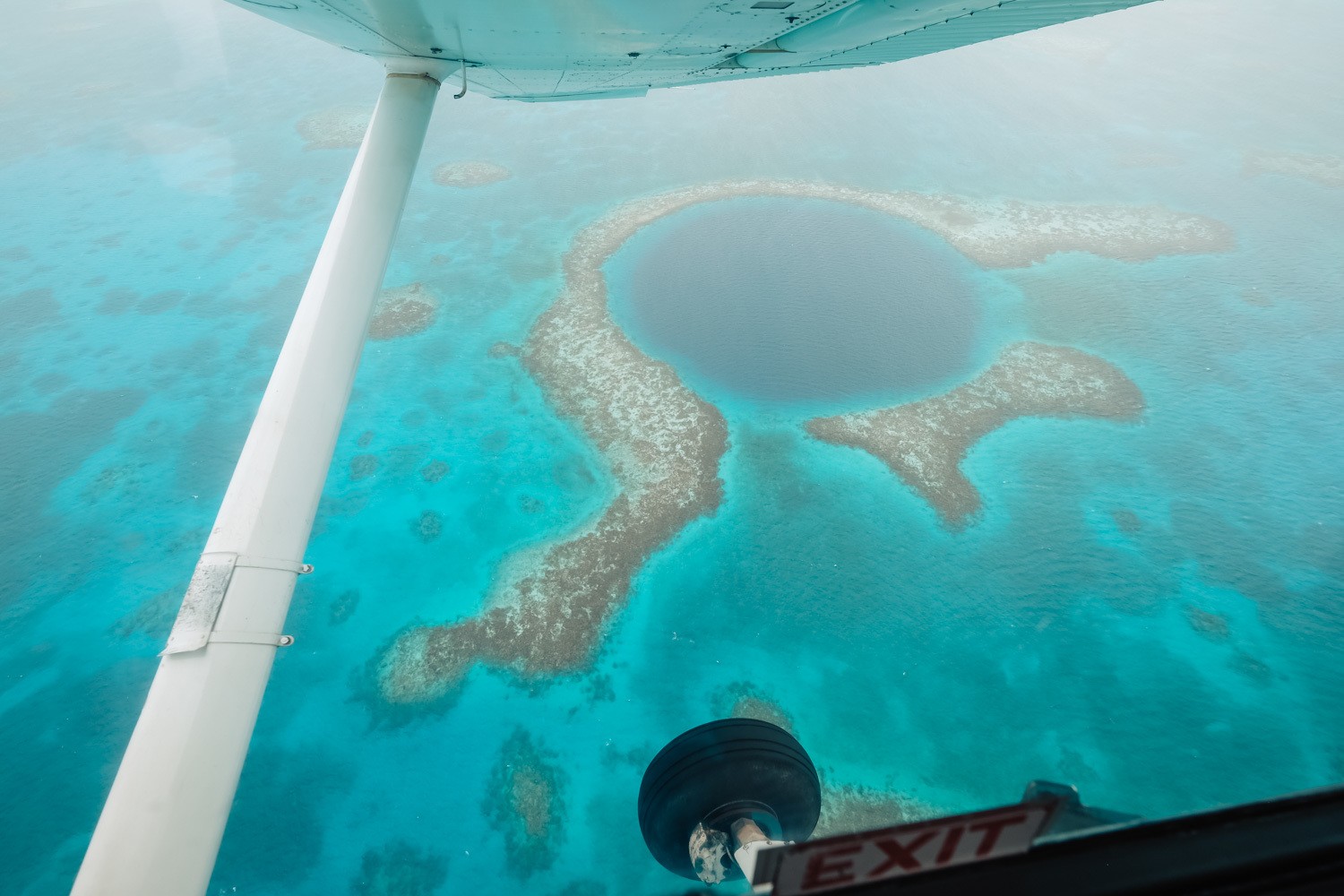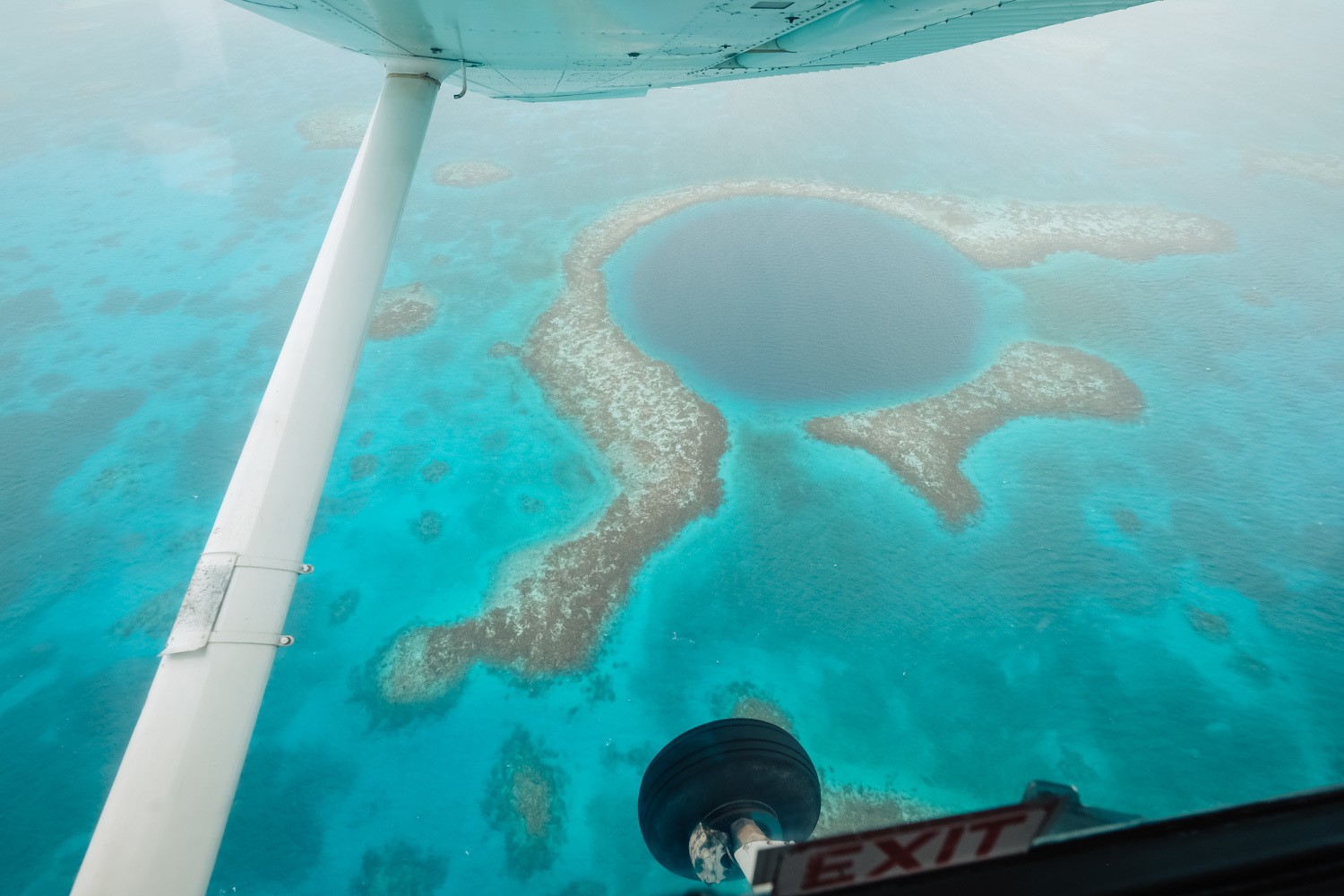 See It from Above
Part of the Belize Barrier Reef Reserve System, you can't miss the opportunity to see the Great Blue Hole from above. I took a small charter plane over this natural wonder and it was jaw-droppingly beautiful.
Getting up in the air will give you perfect photo ops and a view you'll never forget. There are a range of options that will take you over the top.
You can book before you get there or just pick on arrival. You will find numerous local companies that offer helicopter and small plane trips taking off from different destinations (Belize City is a popular departure point).
They are pricey but well worth it for this once in a lifetime opportunity.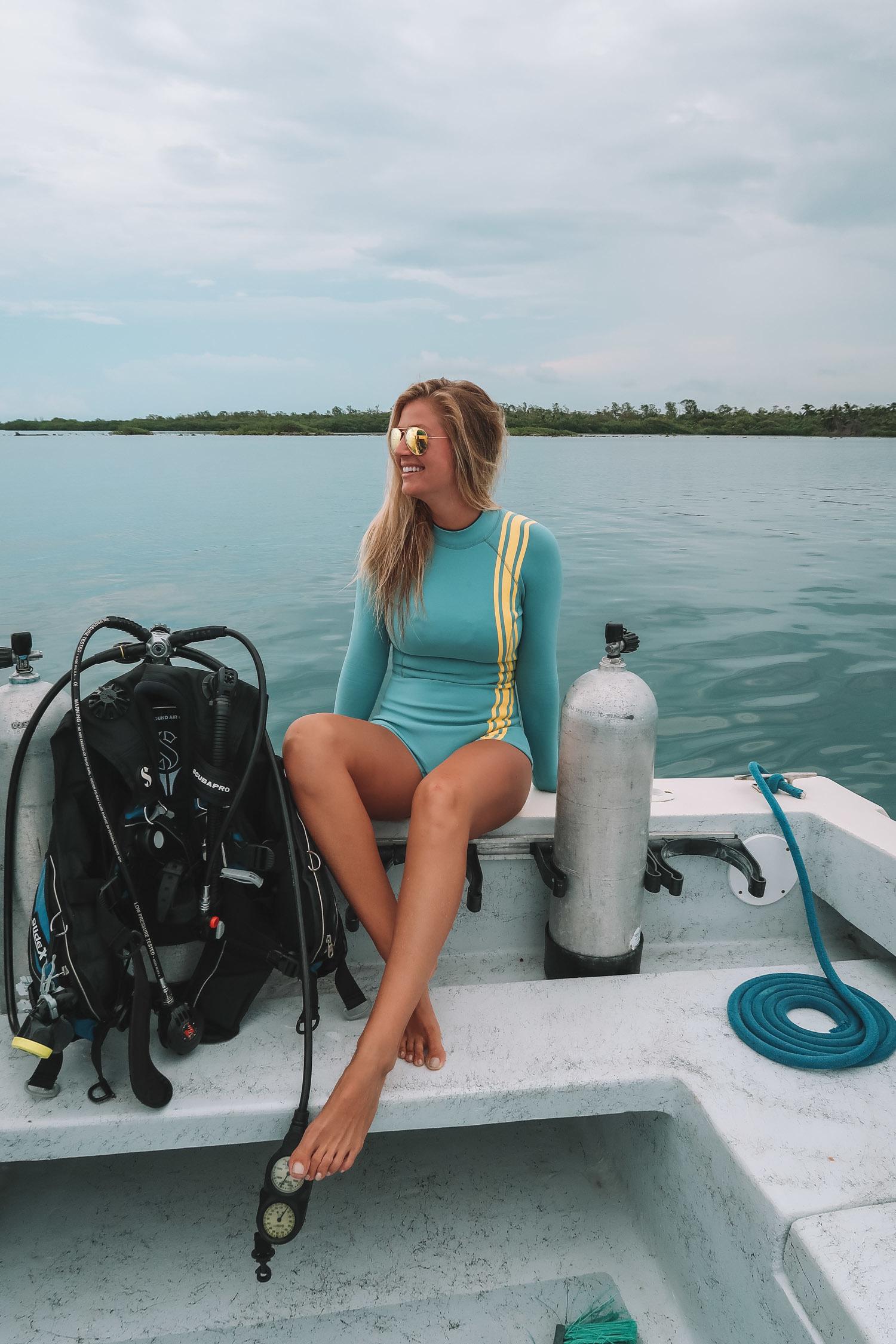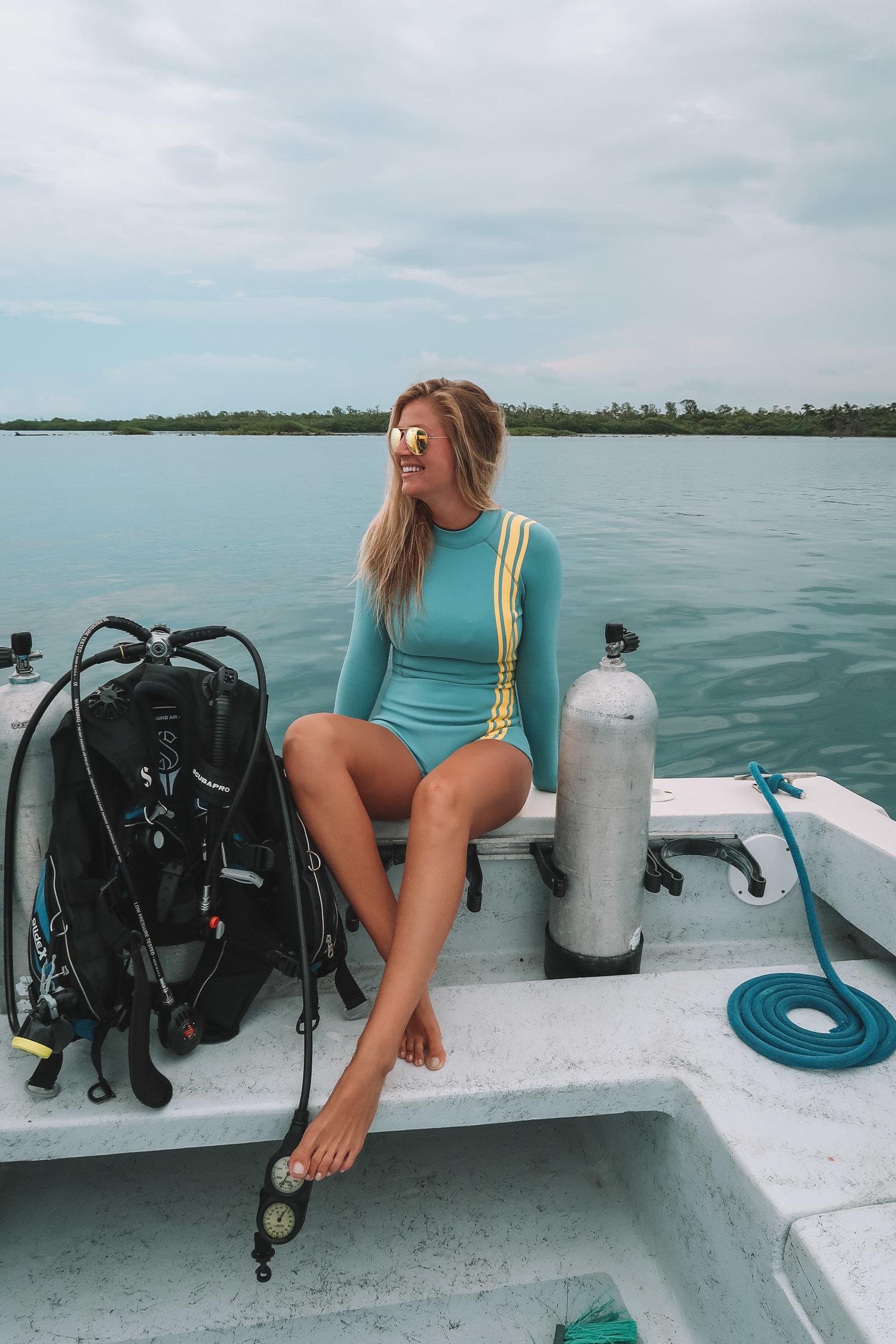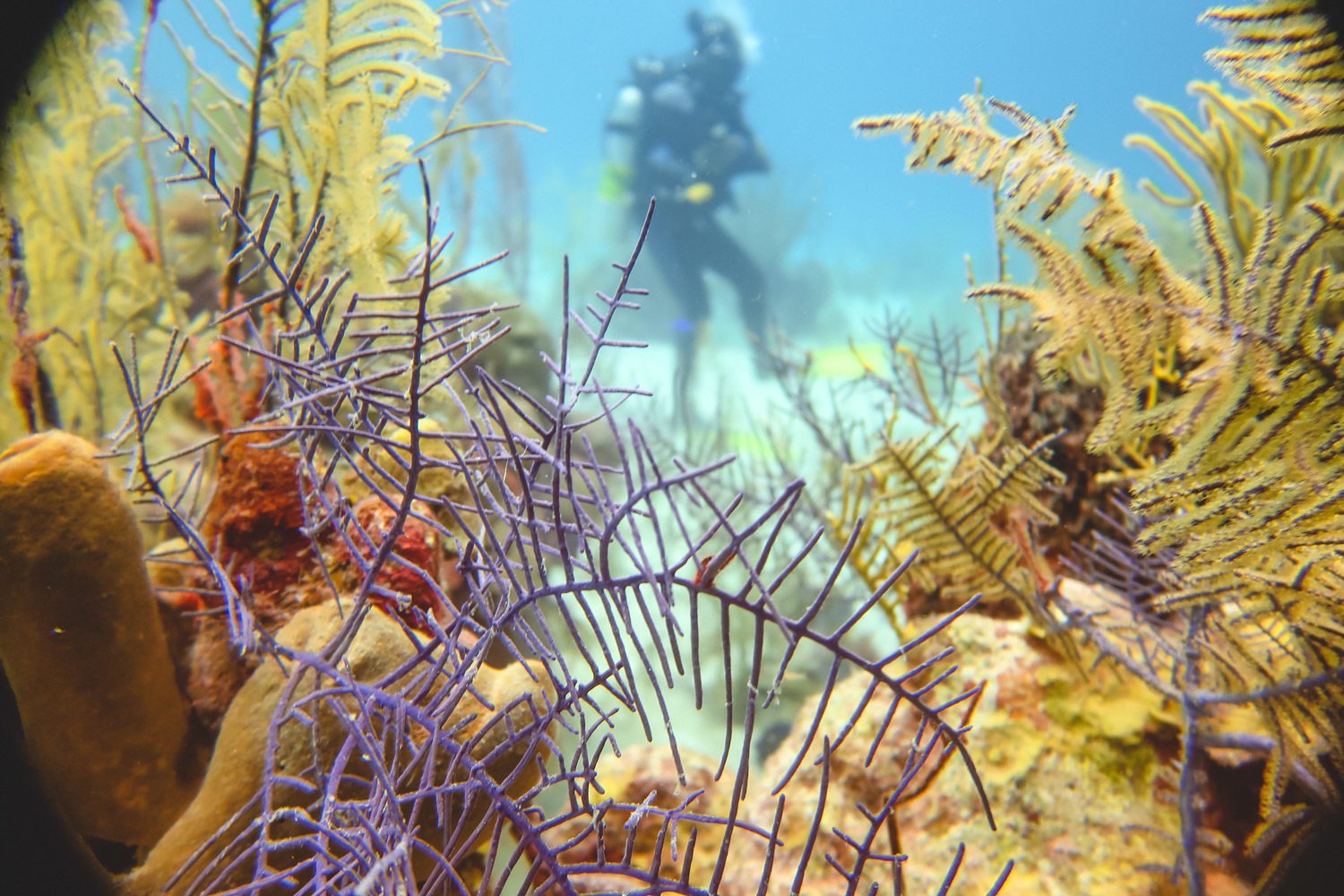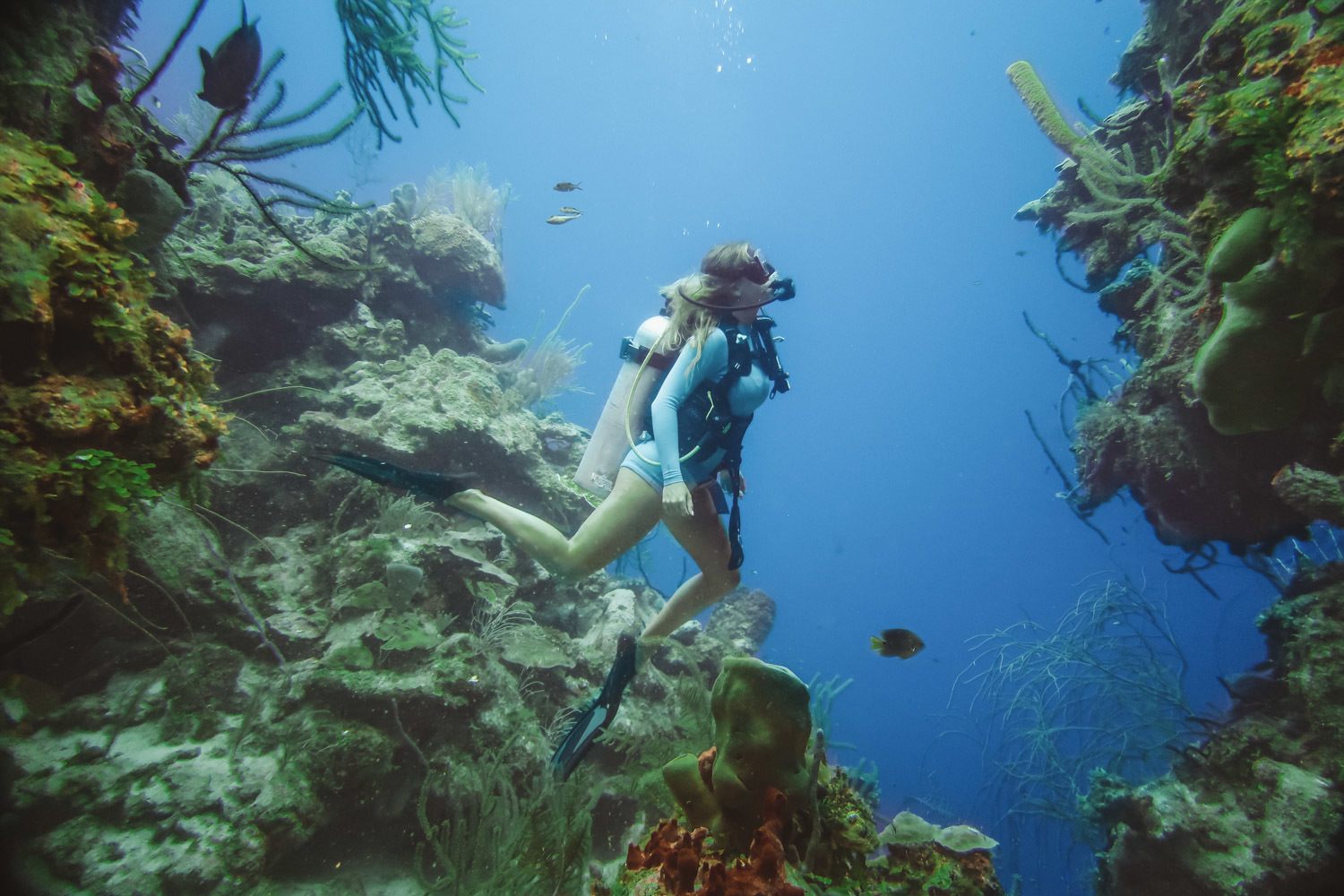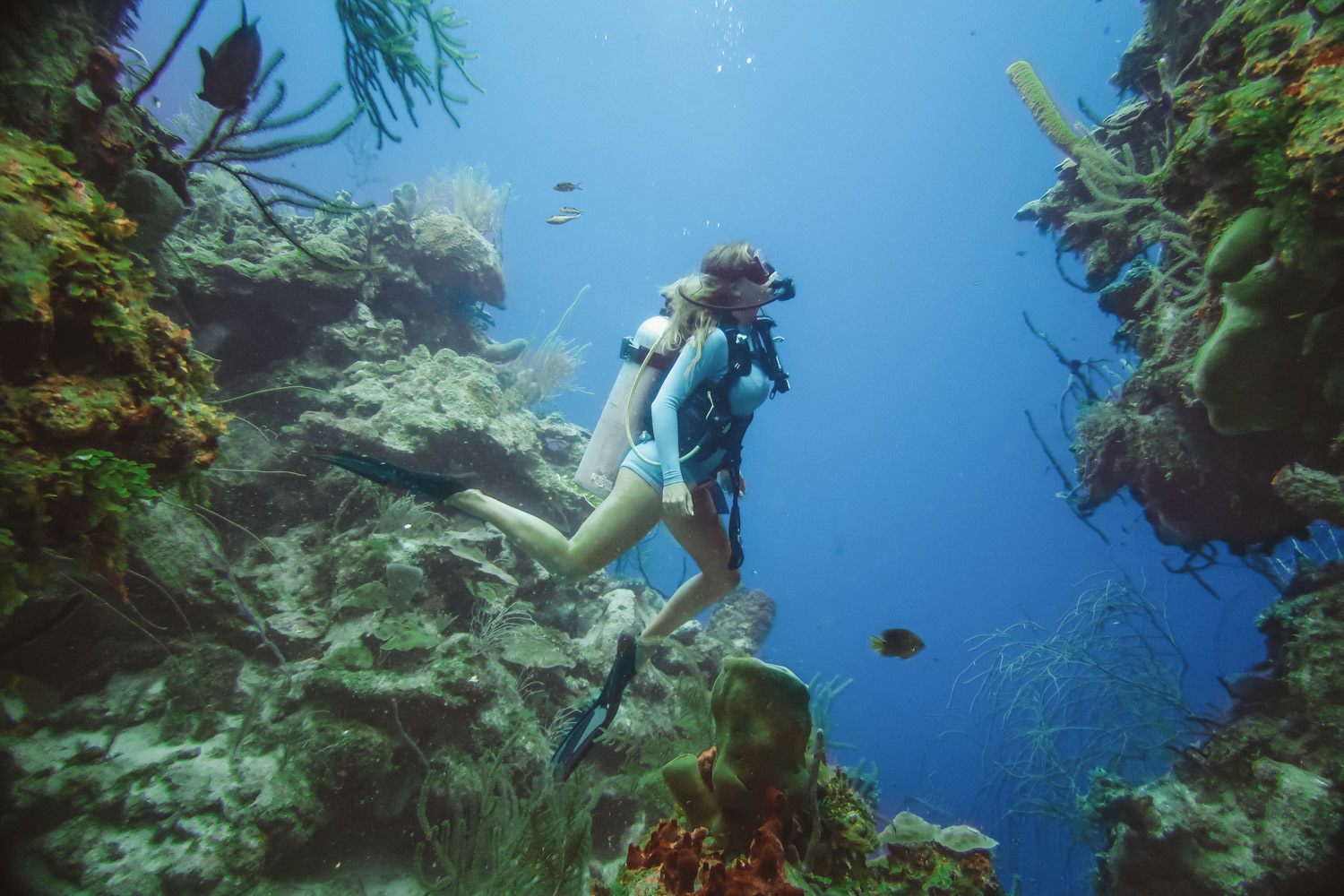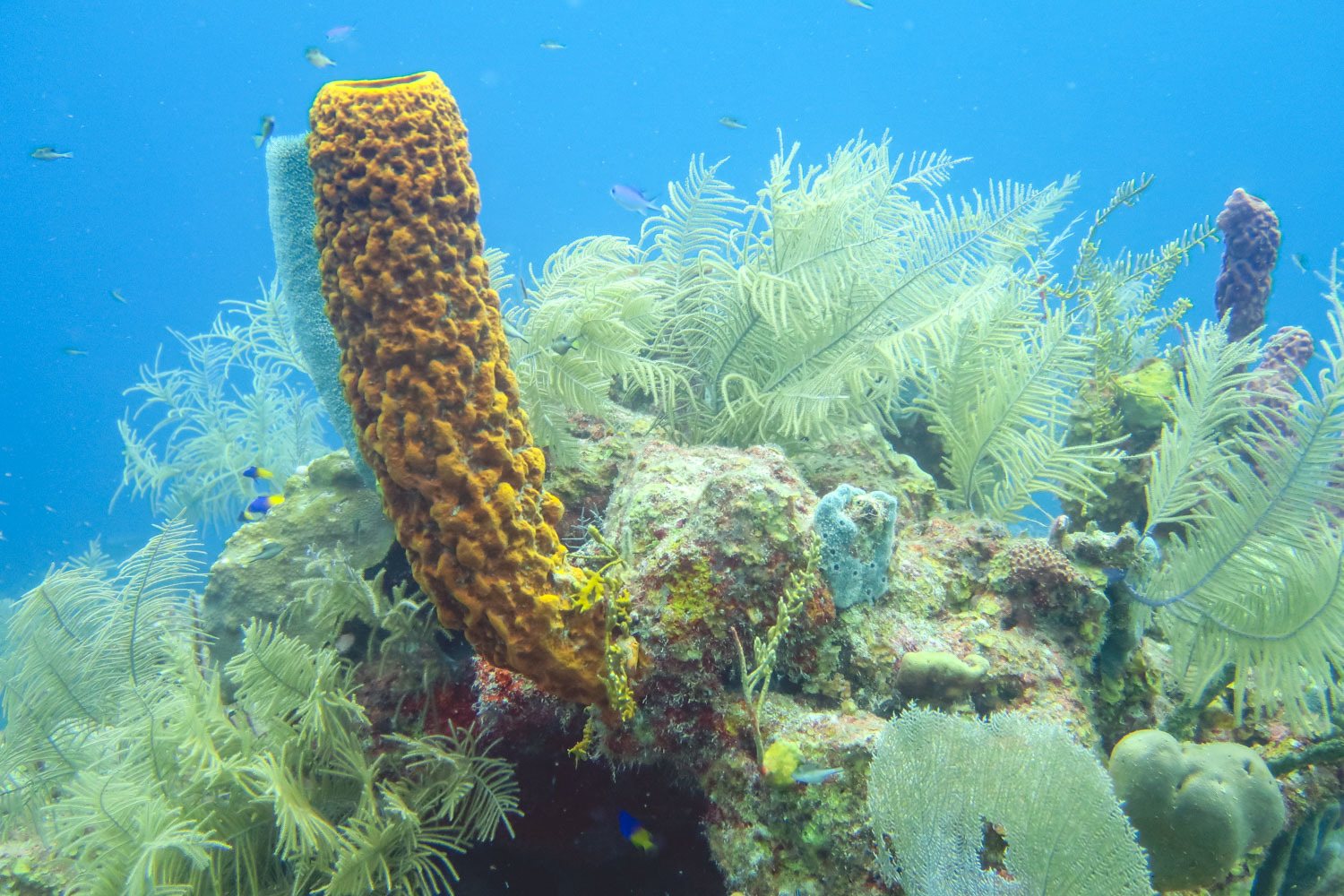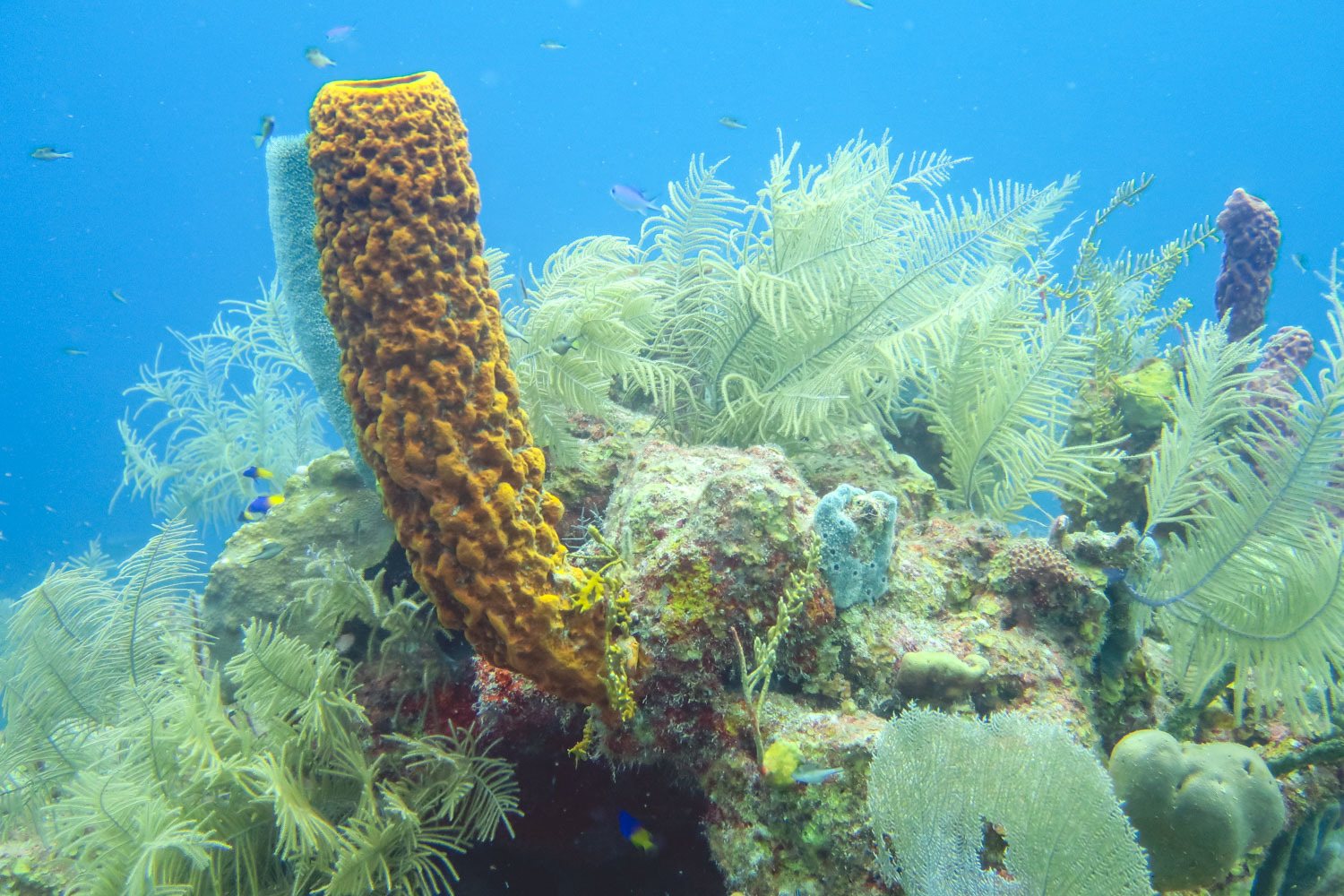 Tips for Diving and Snorkeling the Great Blue Hole
I explored the area while staying at the Hamanasi Adventure & Dive Resort, which is an award-winning eco-resort that is dedicated to sustainability and aiding the local environment.
This 5-Star PADI Resort took me around to dive at the all of the best spots. I got the chance to dive the Great Blue Hole, Glover's Reef Atoll, Turneffe Islands Atoll, the Elbow, Lighthouse Reef Atoll, Half Moon Caye, and other amazing dive sites.
While I'd recommend diving at the Great Blue Hole, it's not the only way to experience it. You can also have an amazing time snorkeling!
Of course, if you are a diver, the Great Blue Hole is a dream destination. No matter how you experience it, it's good to know that there isn't a whole lot to see down below– especially as a snorkeler. There isn't much marine life or coral. The magic of this site is the amazing underwater stalactites, indicating that they were once above water!
You'll have do a deep dive here to reach the dramatic stalactites, as they don't start until about 130ft below sea level.
While the Great Blue Hole is a deep dive and you'll need your Advanced PADI Certification to complete it, it doesn't have to be intimidating. Ultimately, it's all about finding a dive company that you are comfortable with and having a good dive partner.
The Lighthouse Reef surrounding the Blue Hole is dense with coral and marine life and, in my opinion, is the unexpected highlight of a trip to the Great Blue Hole in Belize.
Because of its amazing reefs and natural beauty, Belize as a whole is one of my favorite diving destinations on the planet!

Have you gone scuba diving in Belize? Let me know about your experience in the comments below!