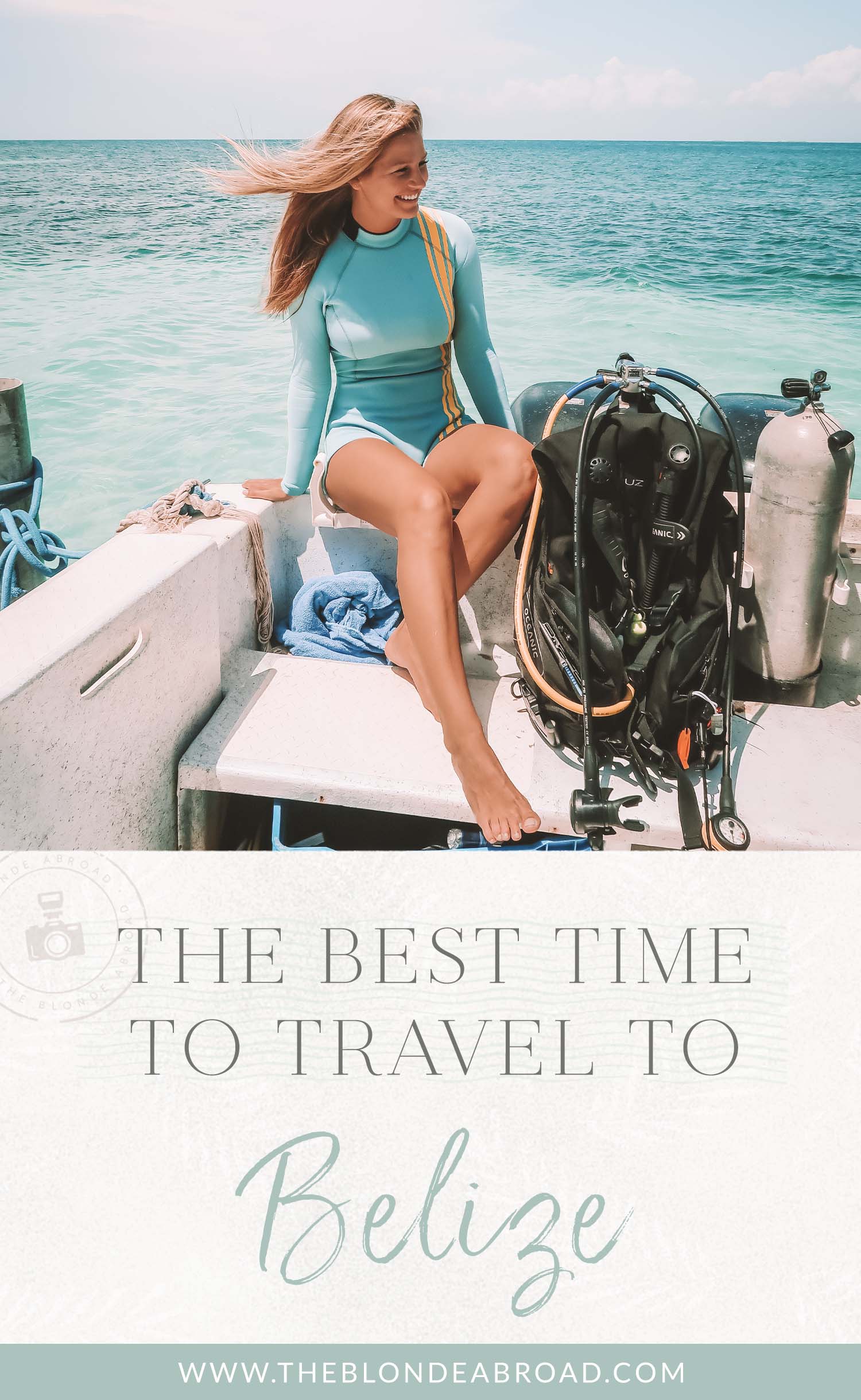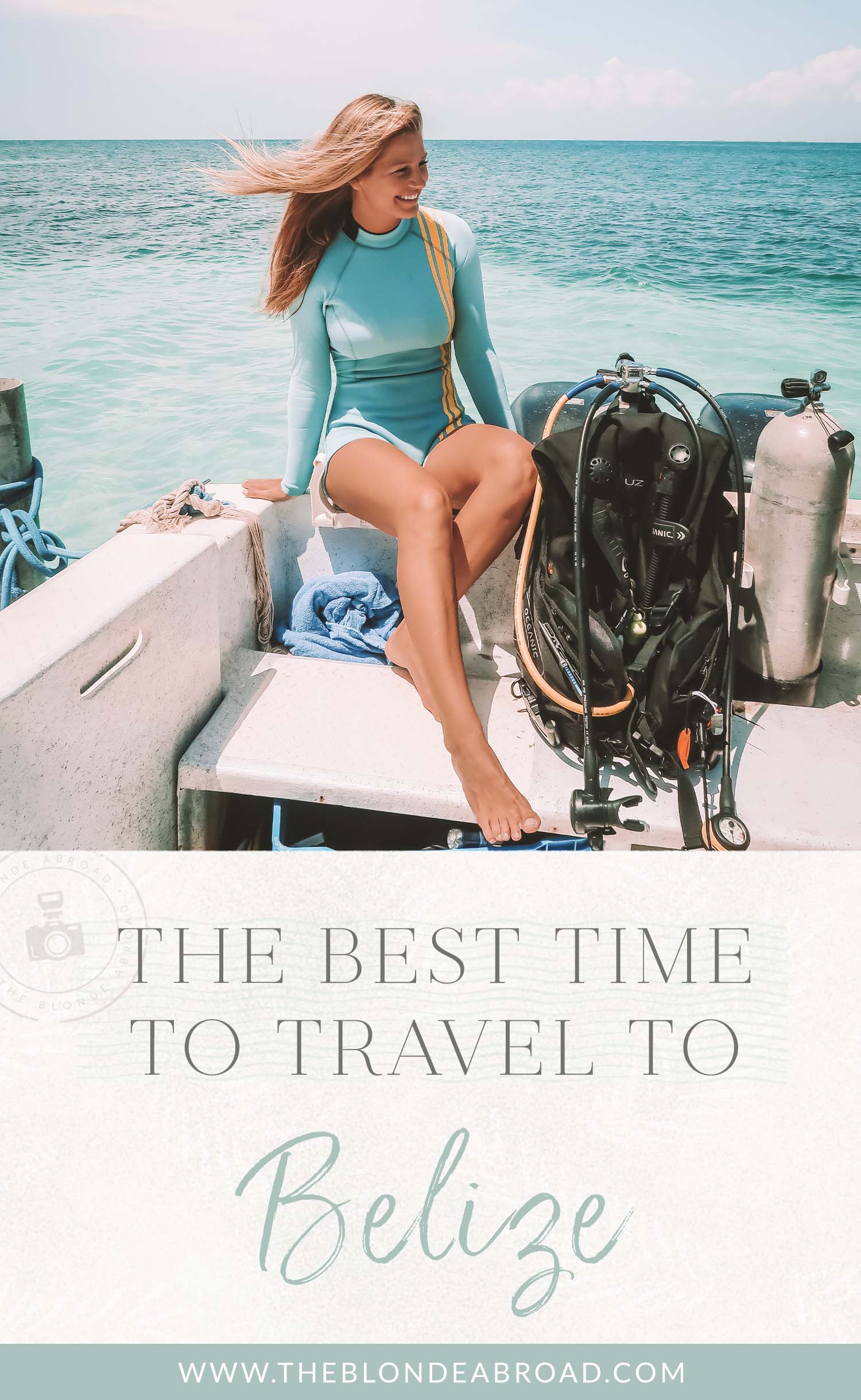 With lush jungles and beautiful white sand beaches, it's no wonder that Belize is one of the most visited destinations in the Caribbean. Whether you're coming to dive, zipline, cave tube, or just lay on the beach, because of its tropical climate, there is really no "right" time to visit.
This may sound confusing when planning a trip. That's why I'm here to help.
Even though there's no right or wrong time to visit Belize, there is depending on what you're looking to do and how much you're looking to spend. Regardless, it's going to be an unBelizeable time!
Here are the best times to travel to Belize!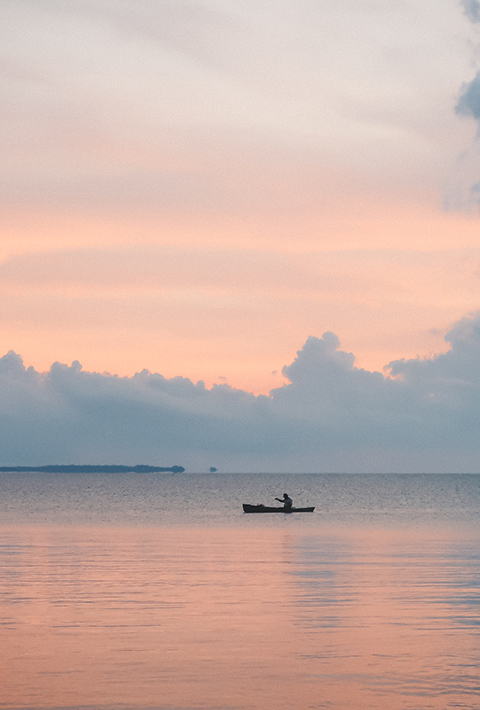 April to May
Springtime is one of the best times to visit Belize.
Come April, the winter season has come to an end and the country fills with spring breakers and Easter visitors. The dry and warm weather has arrived, meaning if you're an avid outdoor lover, this is the perfect time for you.
You can spend your afternoons filled with adventure: canoeing, fishing, hiking, swimming, cave tubing, or just enjoying the warm weather by the beach.
Easter is a very popular time to visit Belize so if this is in your travel plans, it's best to book early. The locals celebrate with large elaborate processions and themed feasts. In May, Punta Corda sees its annual chocolate festival.
What's better than celebrating the cacao bean with some chocolate making?!


June to August
The summer months mark the beginning of the rainy season. However, this rain is rarely persistent. It typically takes place later into the summer and only in the afternoons and evenings.
July is the start of hurricane season, though your chances of a hurricane are low so don't let that stop you from booking your trip. Because many people are afraid of hurricane season, you'll find that you can snag a bargain on a hotel and possibly even flights.
This is also a great time to see the Mayan ruins, take a jungle trek, and wander around Belize's villages without the crowds.
If you're a seafood lover, June is the beginning of the lobster season in Belize. To commemorate the beginning of the season, the country holds a two-week-long party in San Pedro, Caye Caulker, and Placencia village. We're talking two weeks of lots of lobster!
In early August, La Costa Maya International, the countries biggest festival, takes place. It starts with a beauty pageant and then continues with three days of live music, dancing, and parades.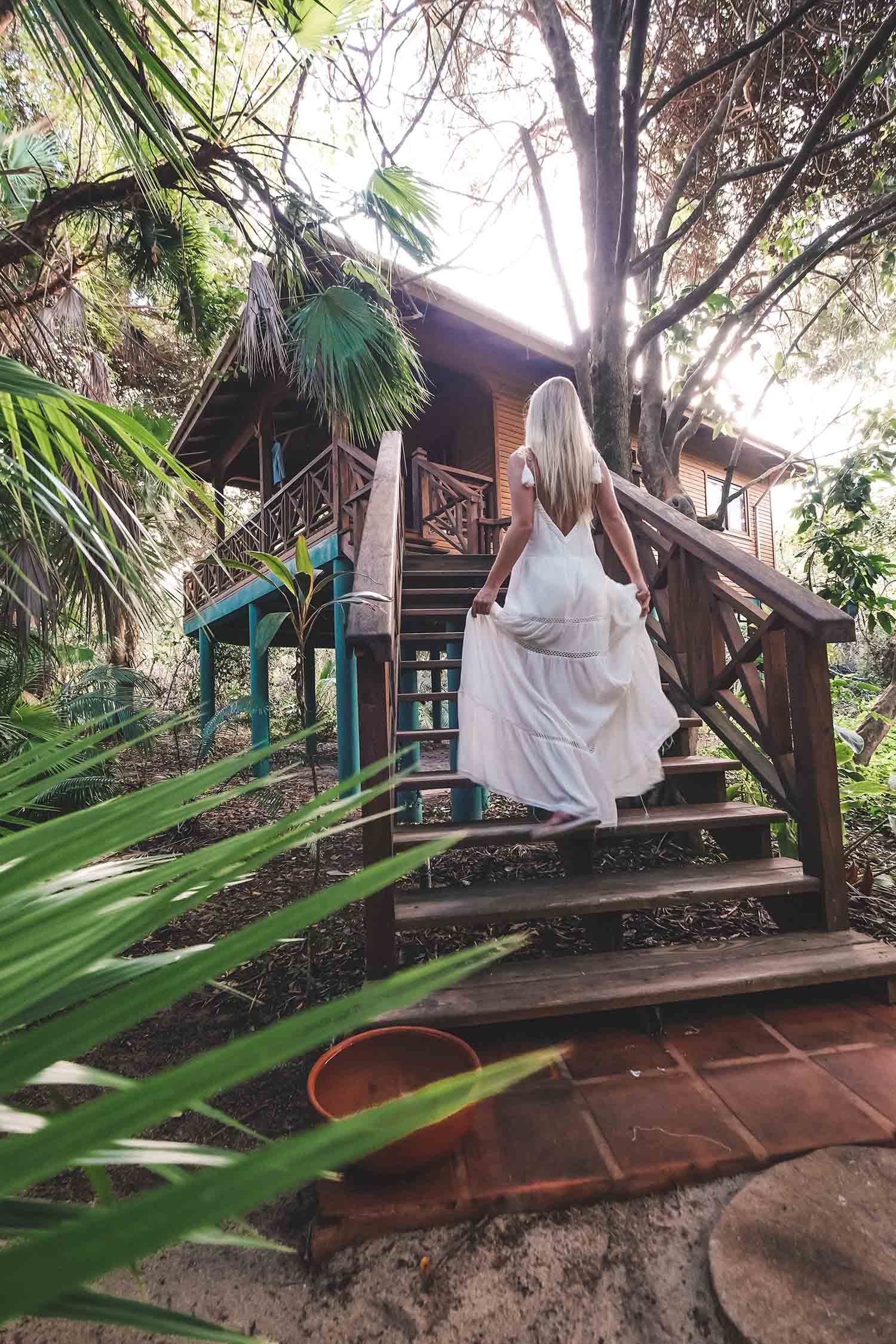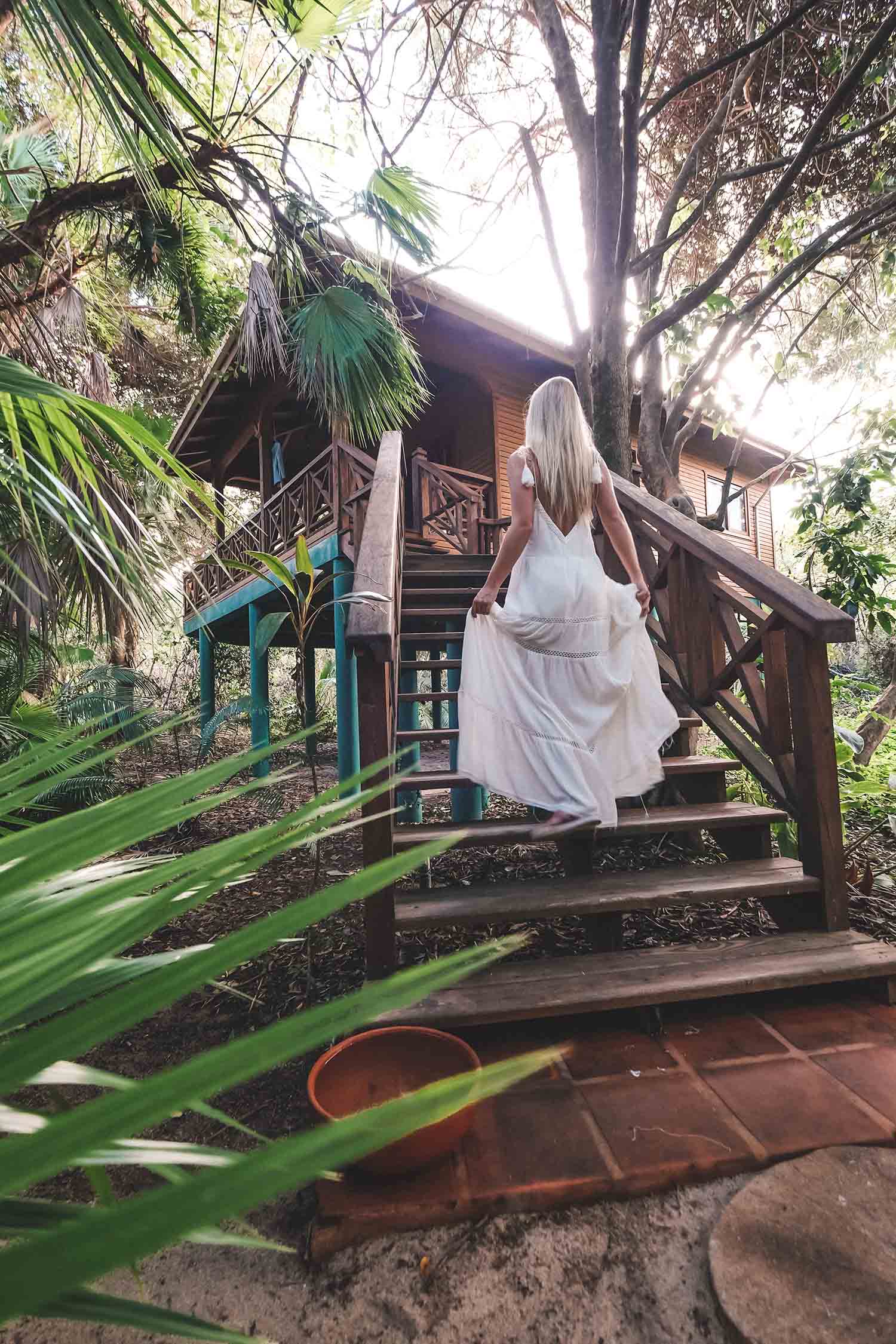 September to November
September to October is the height of the wet season, also known as the green season.
All of the jungles are lush and green, making it one of the most beautiful times to experience them. Much like the summer, the showers typically take place in the evening so if you don't mind a little nighttime shower then this is one of the best times to visit as it's considered low season.
Prices for tours, hotels, and flights are at their lowest, though some hotels do close down for maintenance during these months. Plan ahead and research your stay and you should have no problem.
Don't forget to stick around for Independence Day in late September. Celebrated with carnivals and costumed dancers, this one of the biggest events in the country.
They also take Halloween pretty seriously.
Known as Finados, the country celebrates the dead (from October 31-November 2) with prayers and food offerings, much like Dia De Los Muertos in Mexico.



December to March
December is Belize's busiest month, with people from all over the world flocking to the warm temperatures to escape the cold. Many hotels book up far in advance for Christmas and New Year's Eve so you'll want to plan ahead if this is your ideal time to visit.
If you want to skip the holiday crowds, January to March is much quieter than December. However, don't expect it to be empty. Because the rainy season has ended, many people are still trying to soak up the Belizean sun.
If you can handle the crowds of people, make experiencing Carnival one of your top bucket-list items. The country celebrates with colorful costumes, street parades, and plenty of music and dancing. It's truly a once in a lifetime experience.

Overall
Have you traveled to Belize before? What time of the year did you go? Let me know in the comments below!