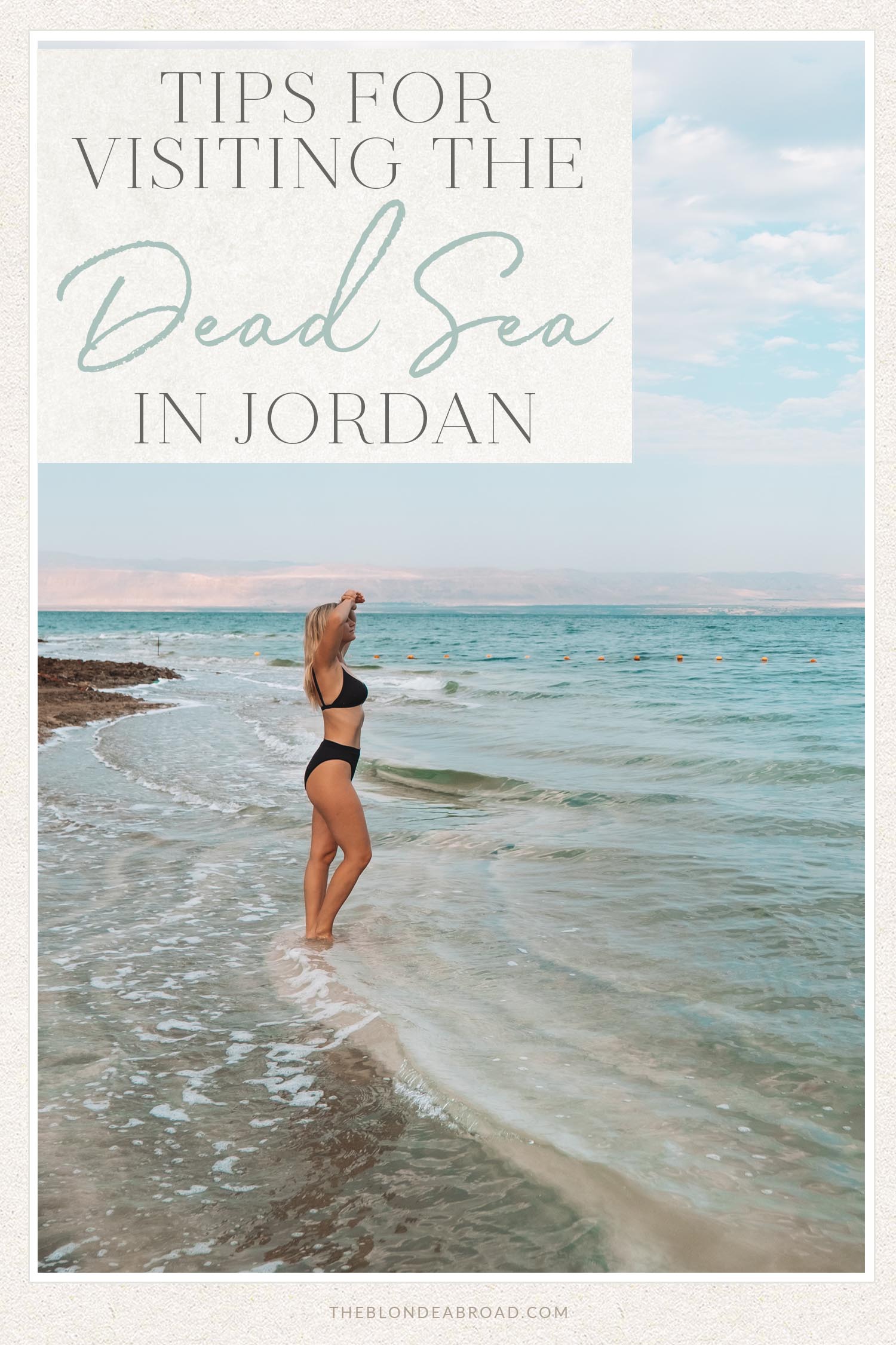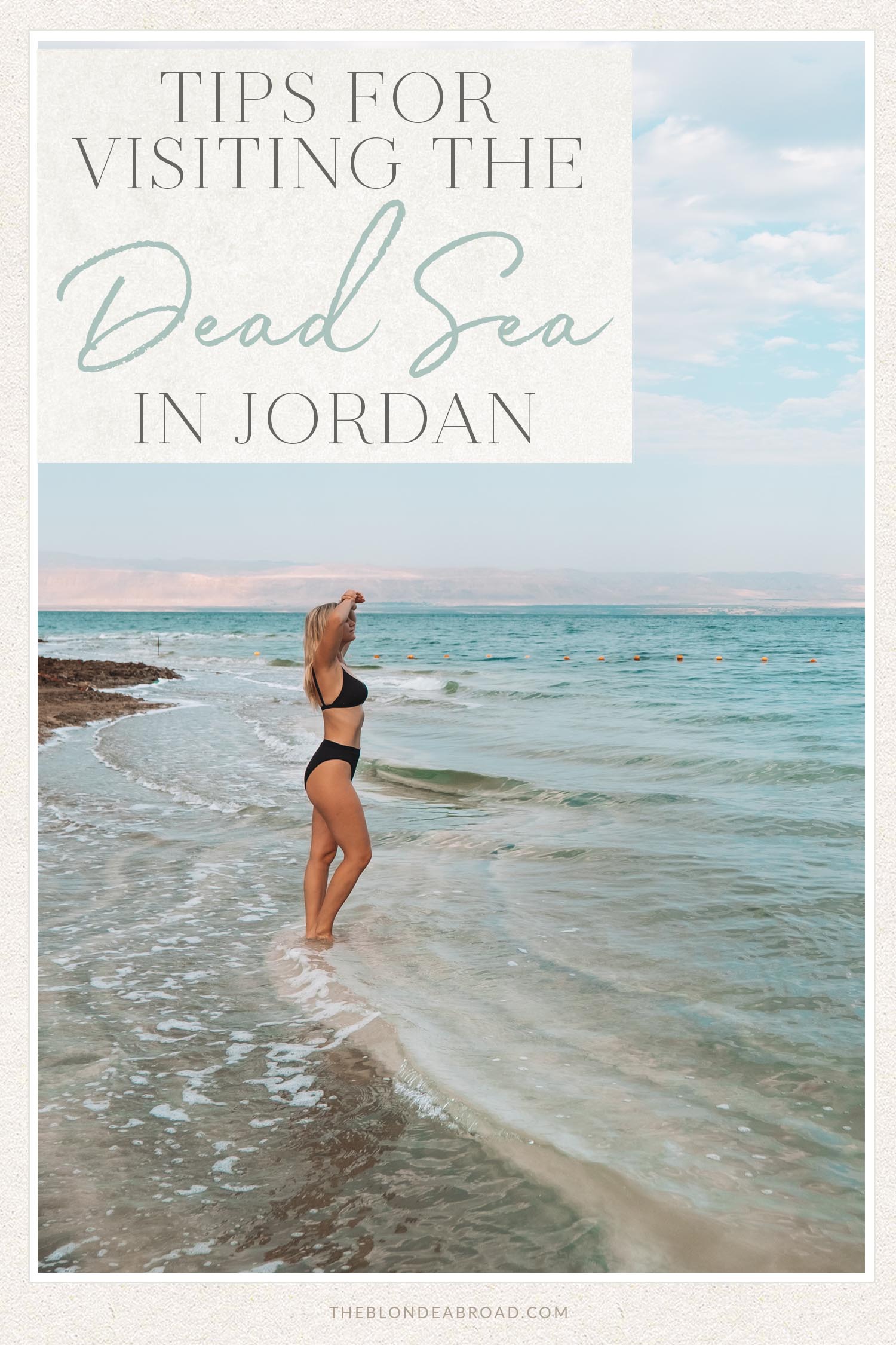 The more I visit Jordan, the more I fall in love. When I visit (and when most other folks visit) a trip to the Dead Sea is one of the top things…and for good reason!
While the Dead Sea is often associated with Israel, it's actually on the border of Israel and Jordan (Jordan to the East, Israel to the West).
Did you know that it's the lowest point of land on Earth at over 400 meters below sea level? Oh, and fun fact: it's got over 30% salinity (that's the salt to water ratio…about 10 times more salt than typical seawater!), because the water is so dense that's what allows you to effortlessly float.
Although I like to take my time, you really don't need more than one night.
So if you're trying to fit a bunch of things into your Jordan itinerary—do not fret. Get to your accommodation mid-day and leave after breakfast the next morning and you'll have had ample time to experience the Dead Sea.
I'm not sure what kind of magic is in the mud, but if you're wanting to discover the marvelous wonders of the Dead Sea for yourself, here are my tips for visiting!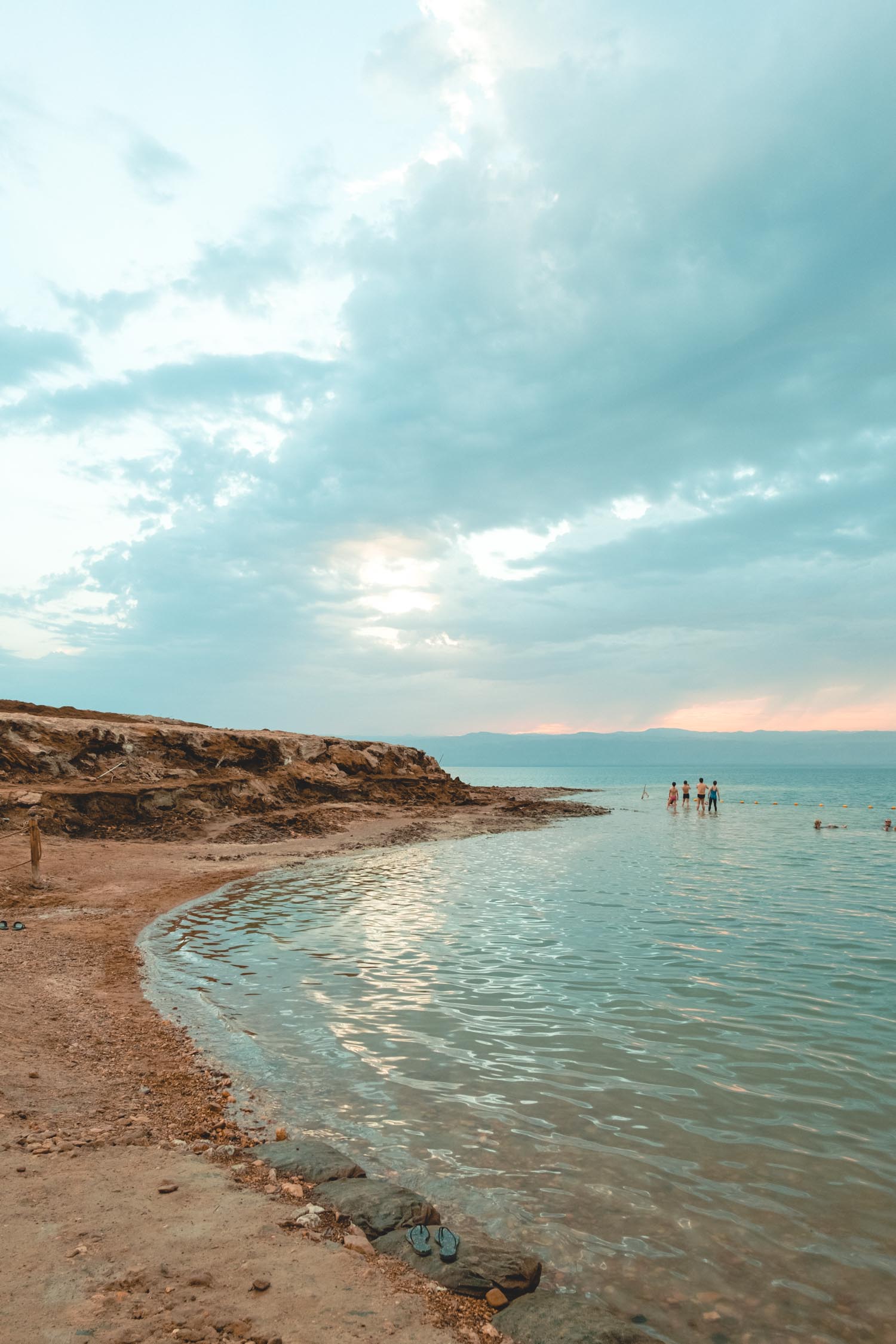 Where to Stay
When I've visited, I've always stayed at the Movenpick, a really beautiful resort with a ton of pools and fantastic restaurants, along with private Dead Sea beach access.
While I'm usually all for prioritizing boutique accommodations, Jordan really isn't a destination that offers "design hotels." You'll often find resorts at the major tourist sites, but that's just the way it is.
Once you've arrived at your accommodation, check-in and grab lunch by the pool. If there's nice weather, I highly recommend having a little lazy afternoon by the pool.
An hour before sunset, head to the Dead Sea beach to maximize your experience.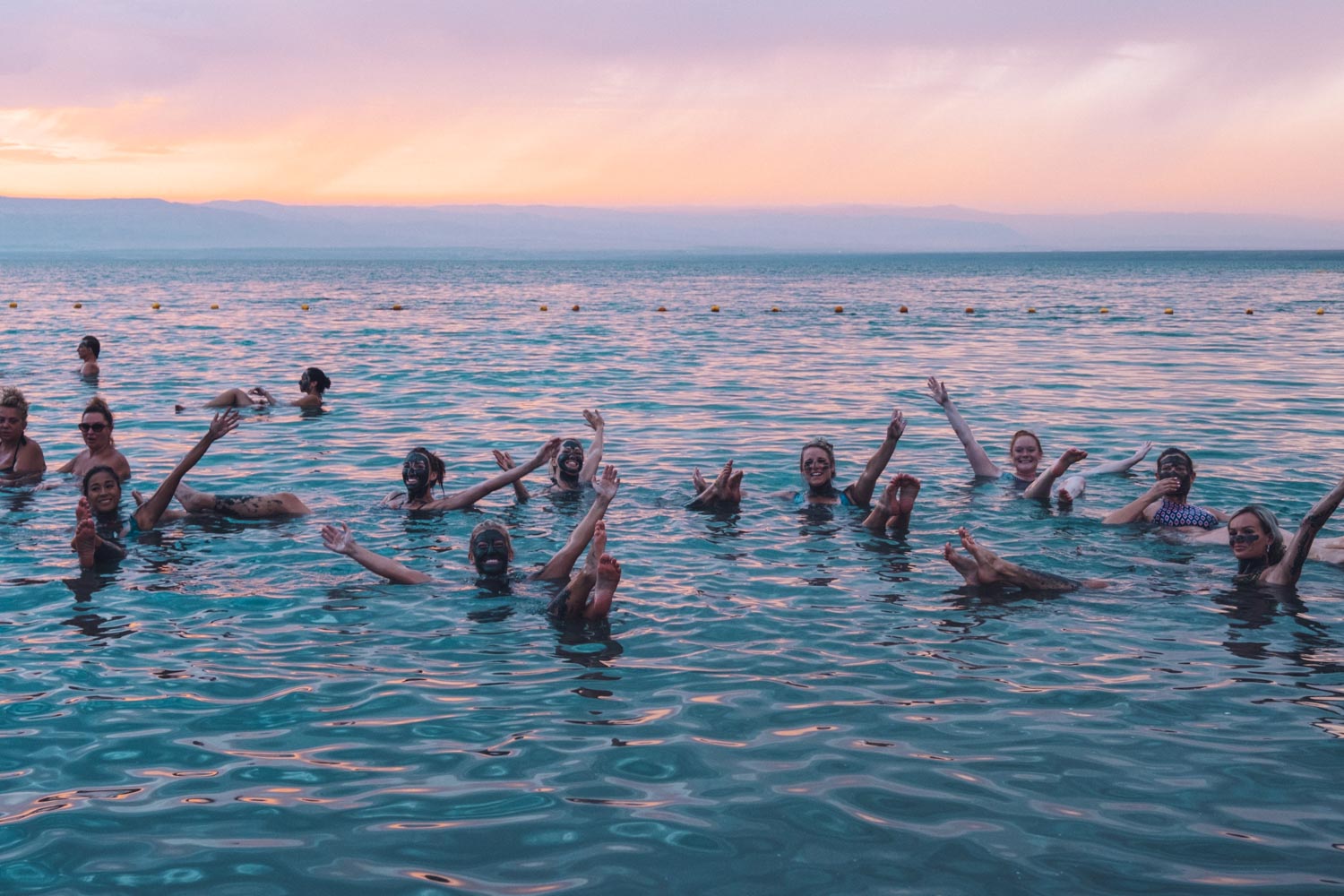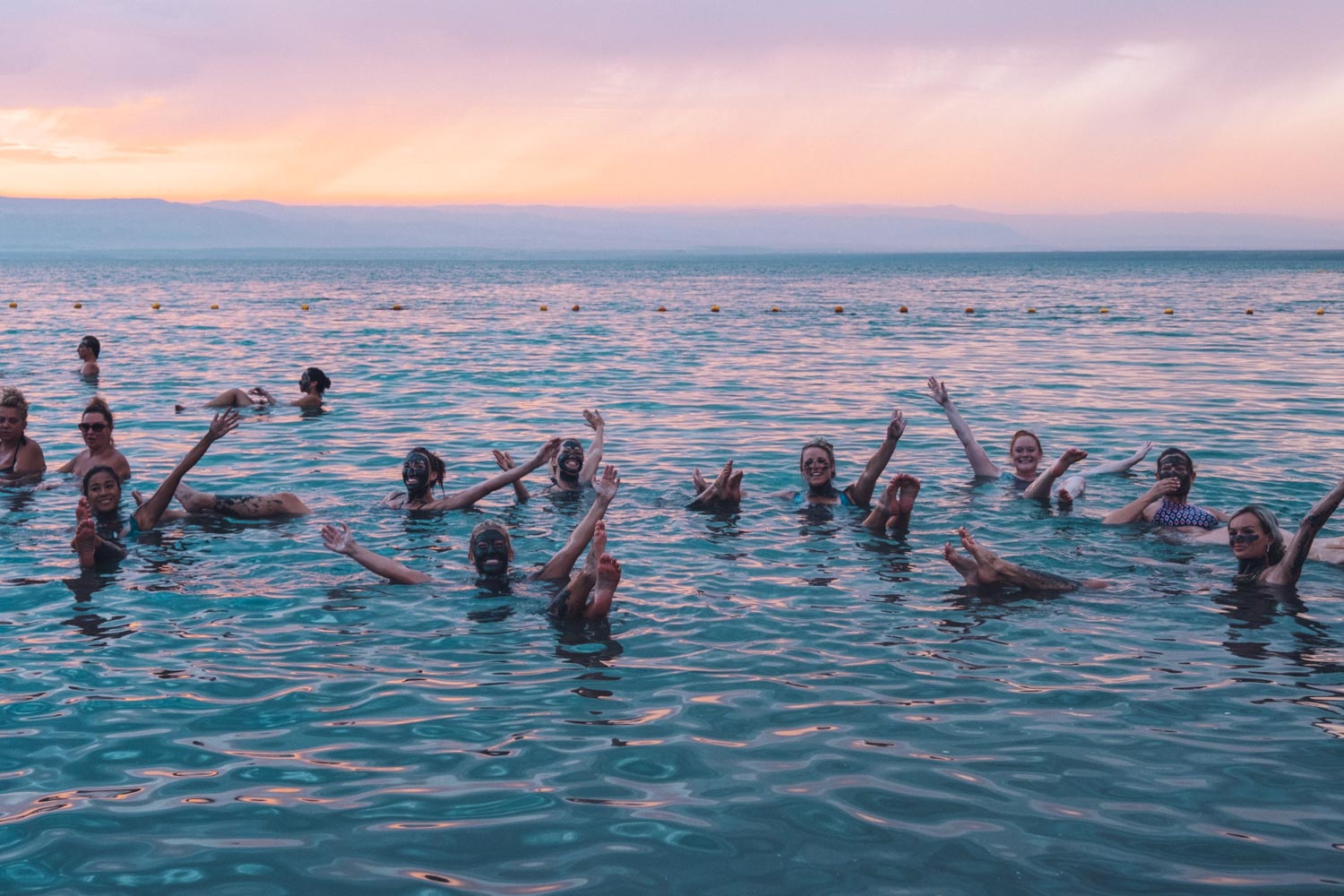 Tips for Soaking in the Dead Sea
Typically the resorts only keep their pools and Dead Sea paths open while there are lifeguards on duty, so access to the Dead usually closes when the sun has set. This is what you'll want to plan your visit around.
This is why I recommend getting there an hour or so before sunset.
Helpful Tip:
During my first trip to the Dead Sea, I wore an all-black bikini and the mud didn't completely wash out even after several soapy scrubs. So a word for the wise: don't wear your favorite swimsuit!
Soaking Time
Because the water is so salty, it's incredibly dehydrating so you'll only want to soak in the sea for a max 10-15 minutes. I know this might not seem like enough time…but believe me, it is!
Cover Yourself in Mud
Once you've soaked, get out and cover your body in the Dead Sea mud. Movenpick has a huge tub of this on the beach provided for you with mirrors and it's quite fun to cover yourself with it and get really muddy! (I'm guessing most other hotels in the area will, too.)
Relax + Dry
Then you sit on a little bench and let it dry for about 15-20 minutes (it doesn't have to be completely dry). Most hotels will provide bottles of water as well so you'll want to keep drinking as it is super dehydrating. This mud is famous for its detoxifying and therapeutic effects.
It's rich in magnesium, calcium, potassium, and iron. These vitamins help regulate heart rate, circulation, and cell communication. Plus it does wonders for your skin!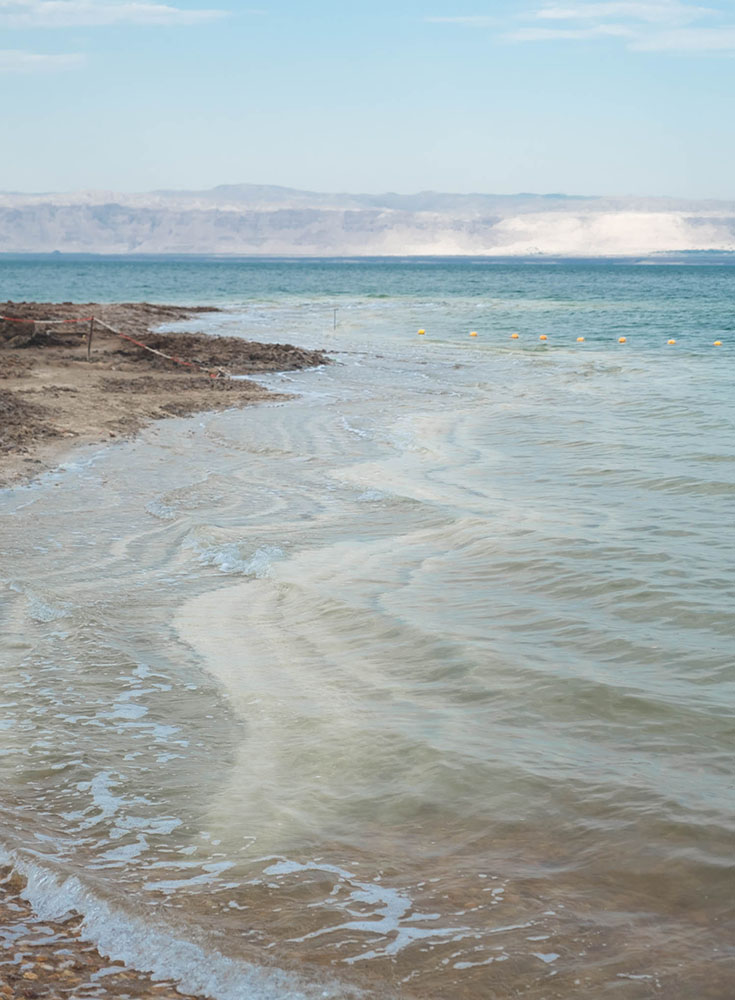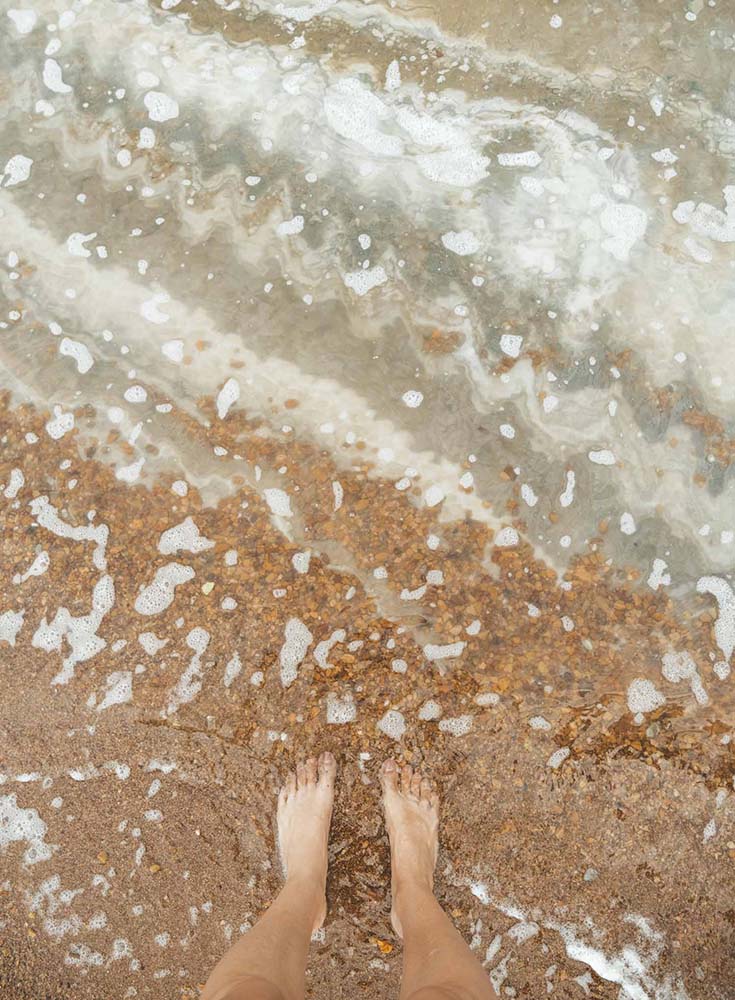 Rinse + Soak
After the 15-20 minutes, go into the Dead Sea to float one last time and rinse the mud off. If you put the mud on your face DO NOT use the Dead Sea to wash it off—in general, avoid splashing around completely.
The tiniest drop of water in your eyes will momentarily blind you as it is so salty. It's one of the most painful things I've ever experienced.
Usually, the lifeguard on duty will help you with water on hand to help you rinse your eye. But you really don't want to get the Dead Sea in your face, so just float and don't get it above your neck (my recommendation). Just a very relaxed and controlled float.
Shower Off
Once you're mostly clean, get out and go in the outdoor showers to fully wash off the mud and the Dead Sea salt. There's usually a large bowl of Dead Sea salt available so you can scrub your whole body for one final exfoliation. Do this last as any sort of abrasions will sting! Then rinse off one final time and feel amazing.
If you can time it around sunset it really is spectacular.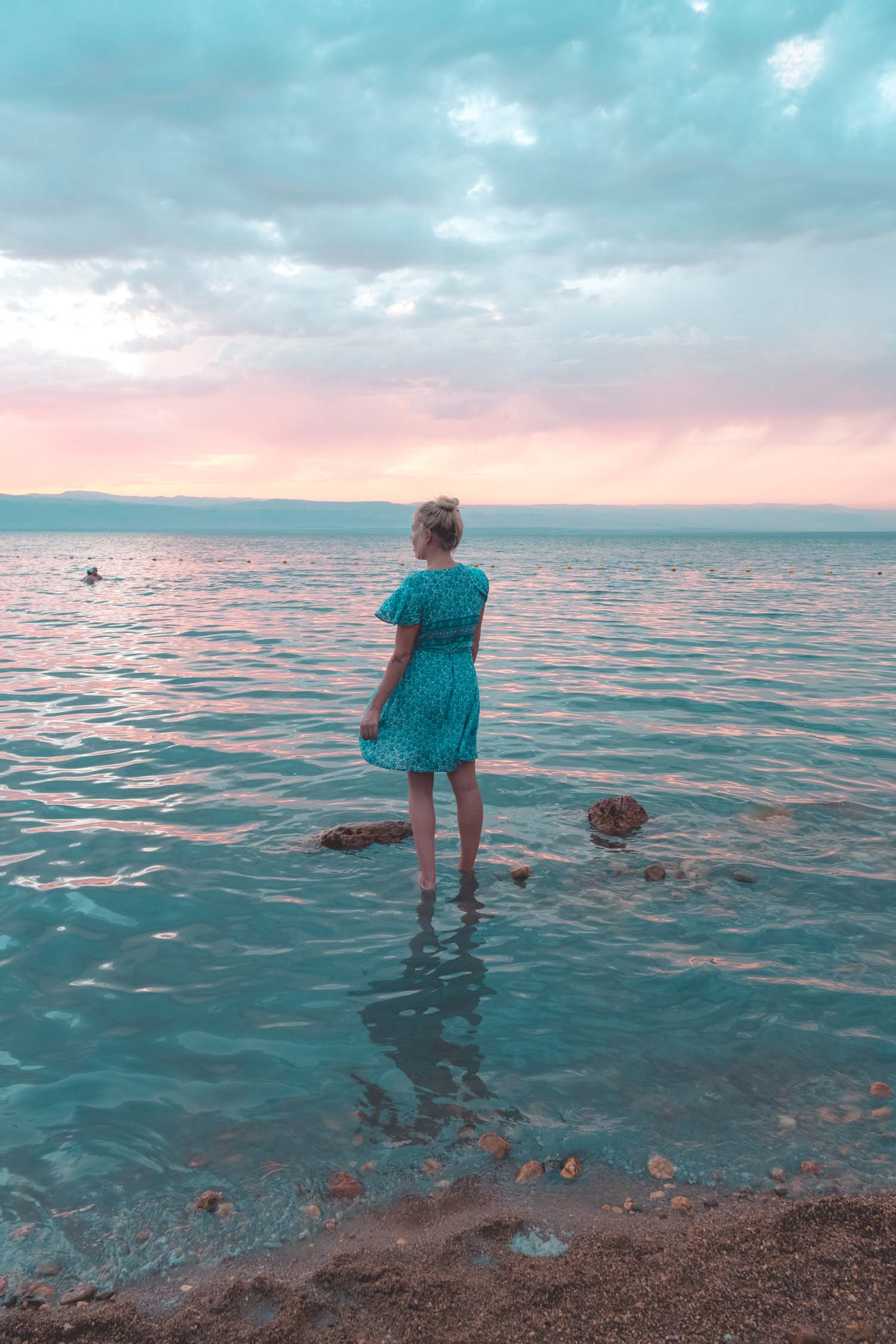 A Note on Cuts/Abrasions
If you have any cuts on your body you will feel it and it will likely sting. It won't hurt you but just be aware! I had a blister on my foot and it hurt for about 30 seconds and then I stopped feeling any pain. The general overall feeling is a very dull uncomfortable sensation.
The same thing goes for exfoliating. I would not recommend exfoliating (or shaving) your body before going in but do this after!

Kempinski Hotel Ishtar Dead Sea
The Morning After
The next day I would recommend watching the sunrise from one of the pools. There's a really cool soup bowl-style pool on the Kempinski Ishtar property—spectacular for sunrise! And if you want to do one final dip in the Dead Sea before you head out, do so that morning.
Typically the hotels don't require you to check out until noon which I personally find quite lovely. You'll have plenty of time for one final dip, especially if you get up for sunrise!
Movenpick (and I'm guessing other hotels in the area) usually provides really lovely Dead Sea products in your room. So yes, there are TONS of Dead Sea hair products, lotions, and skin products for you to sample and take home.
Your skin will feel amazing for like two days after—I don't know the secrets or the magic contained in the mud, but it's soooo good!

TBA Takeaways
Be prepared for a slight sting if you have any cuts or abrasions
Don't get any of the Dead Sea in your eyes/above your neck
Drink lots of water—it's very dehydrating!
Follow the instructions on how long to float
Don't wear your favorite bathing suit
Go at sunset if possible!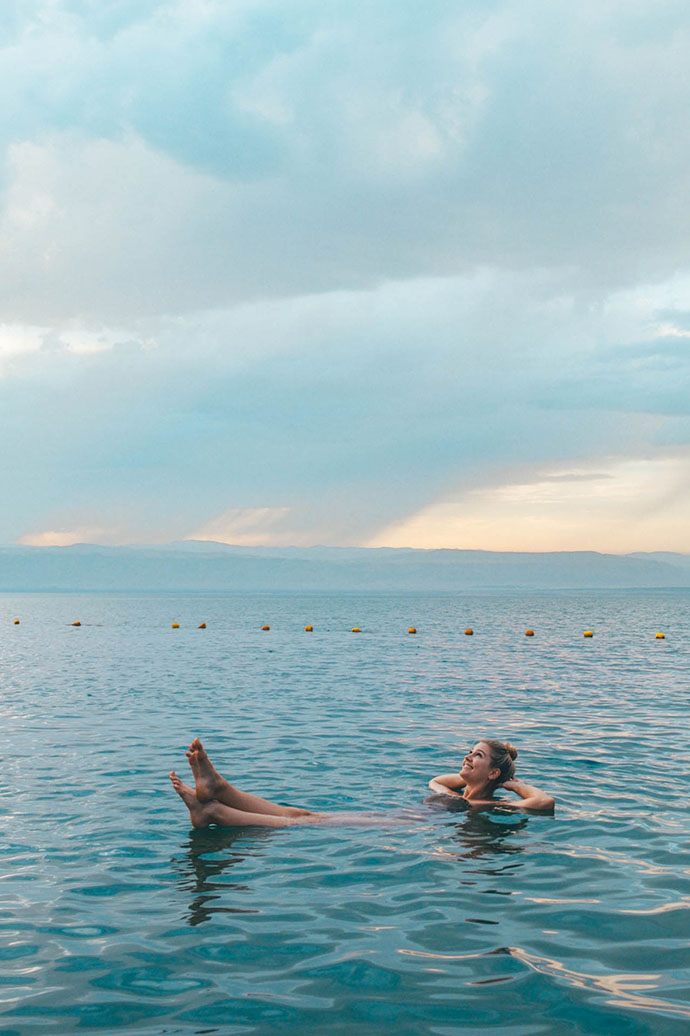 Explore More of Jordan
If you are planning a full trip to Jordan and would like some recommendations for how to plan the trip, check out my 10-day Jordan itinerary!