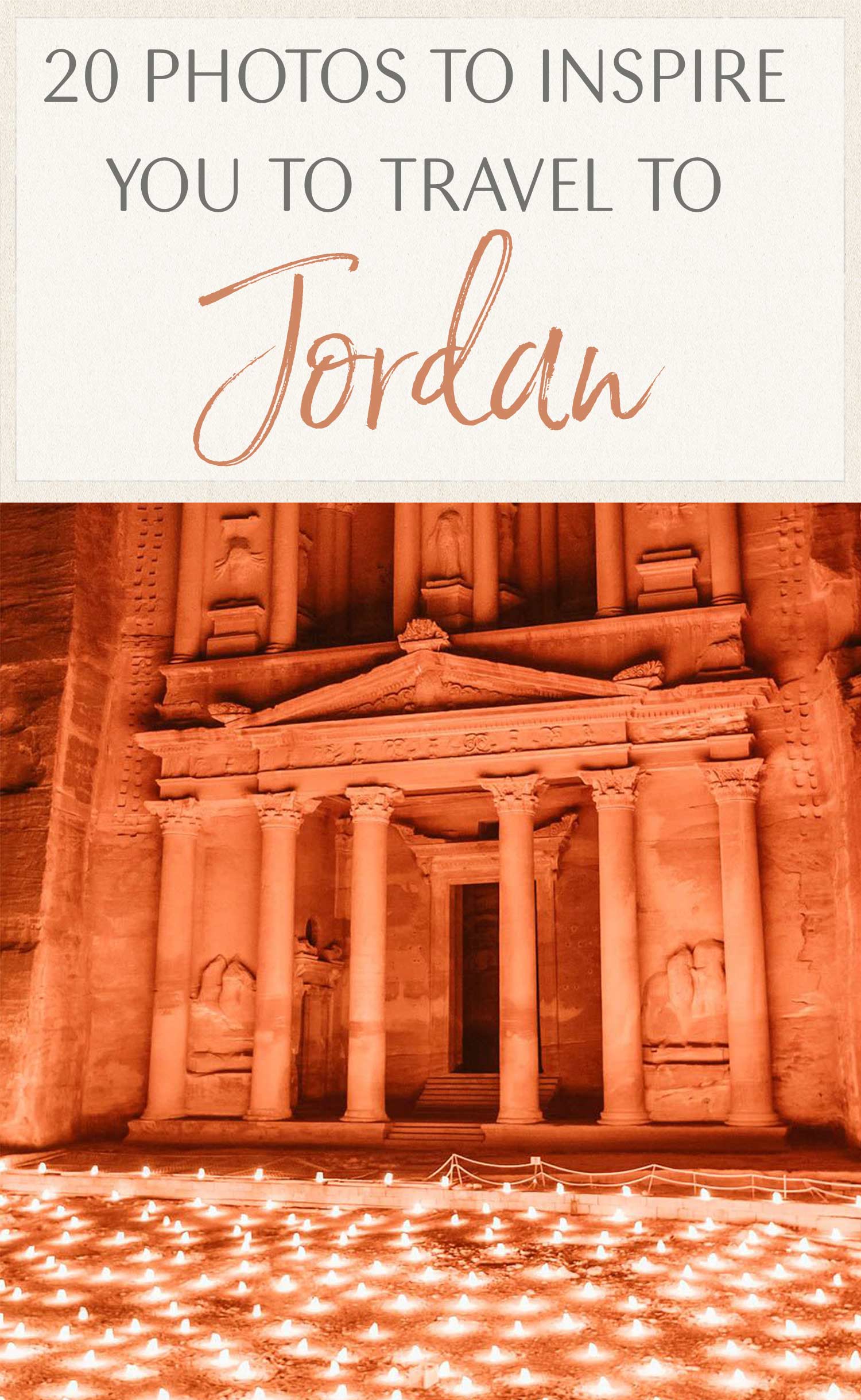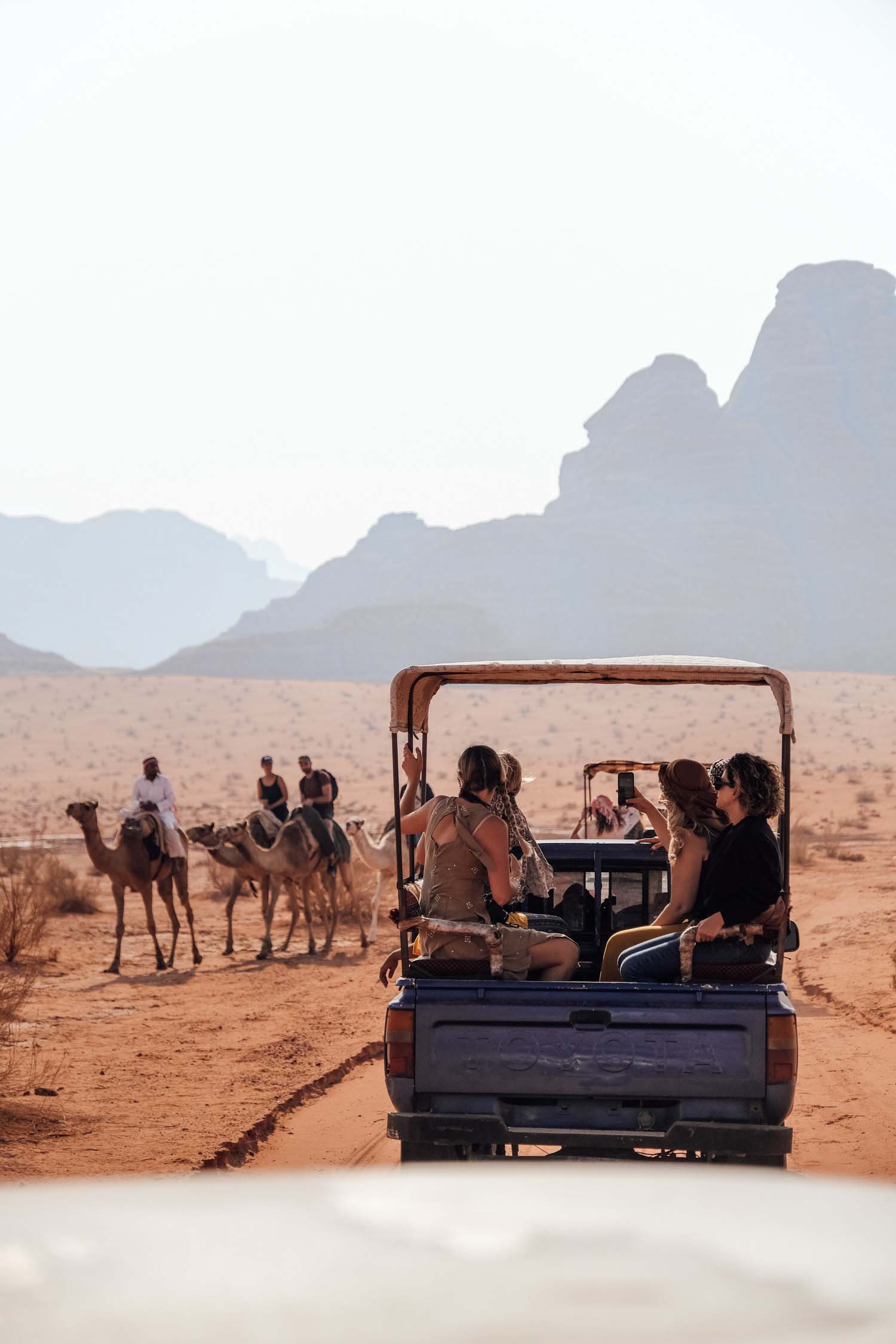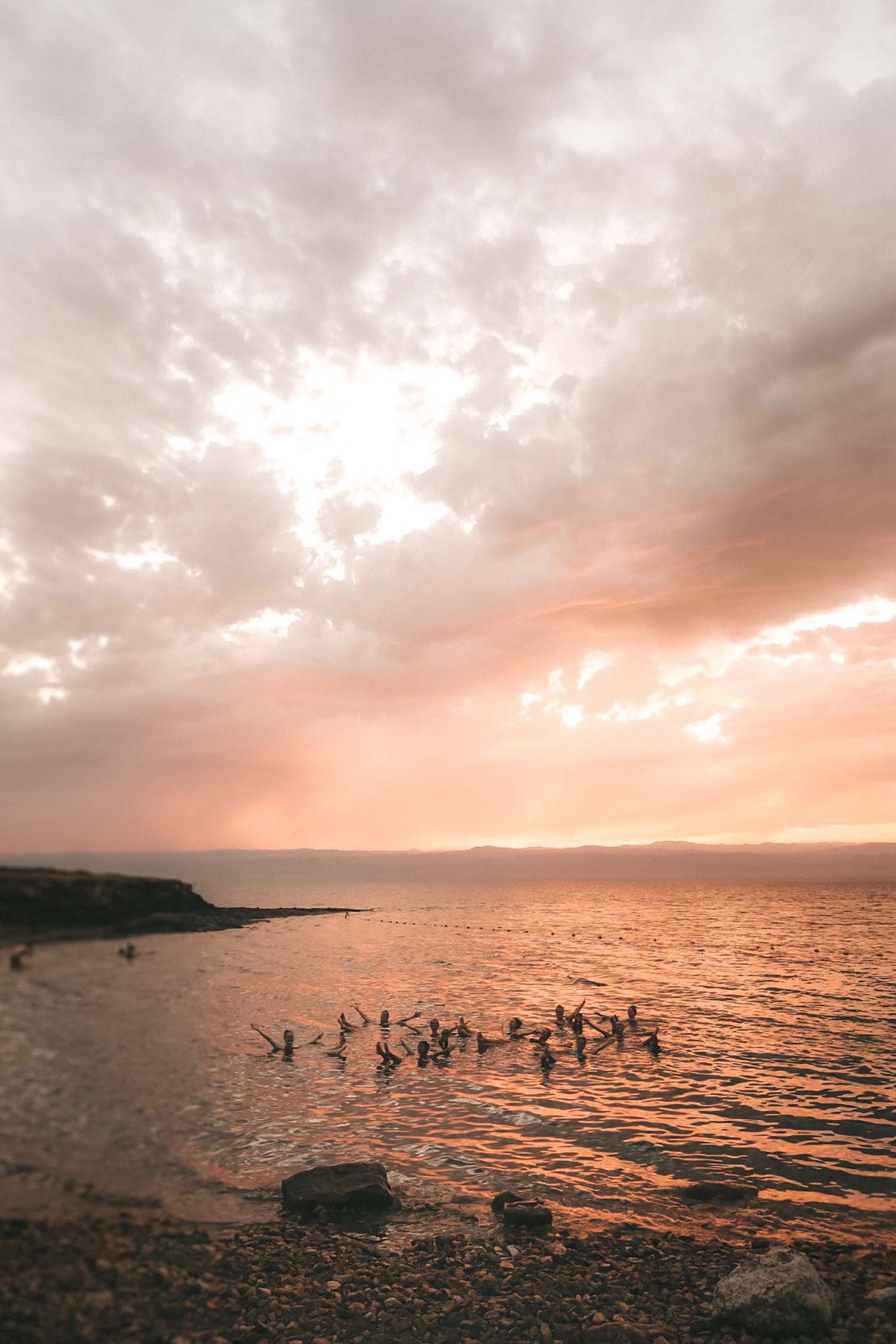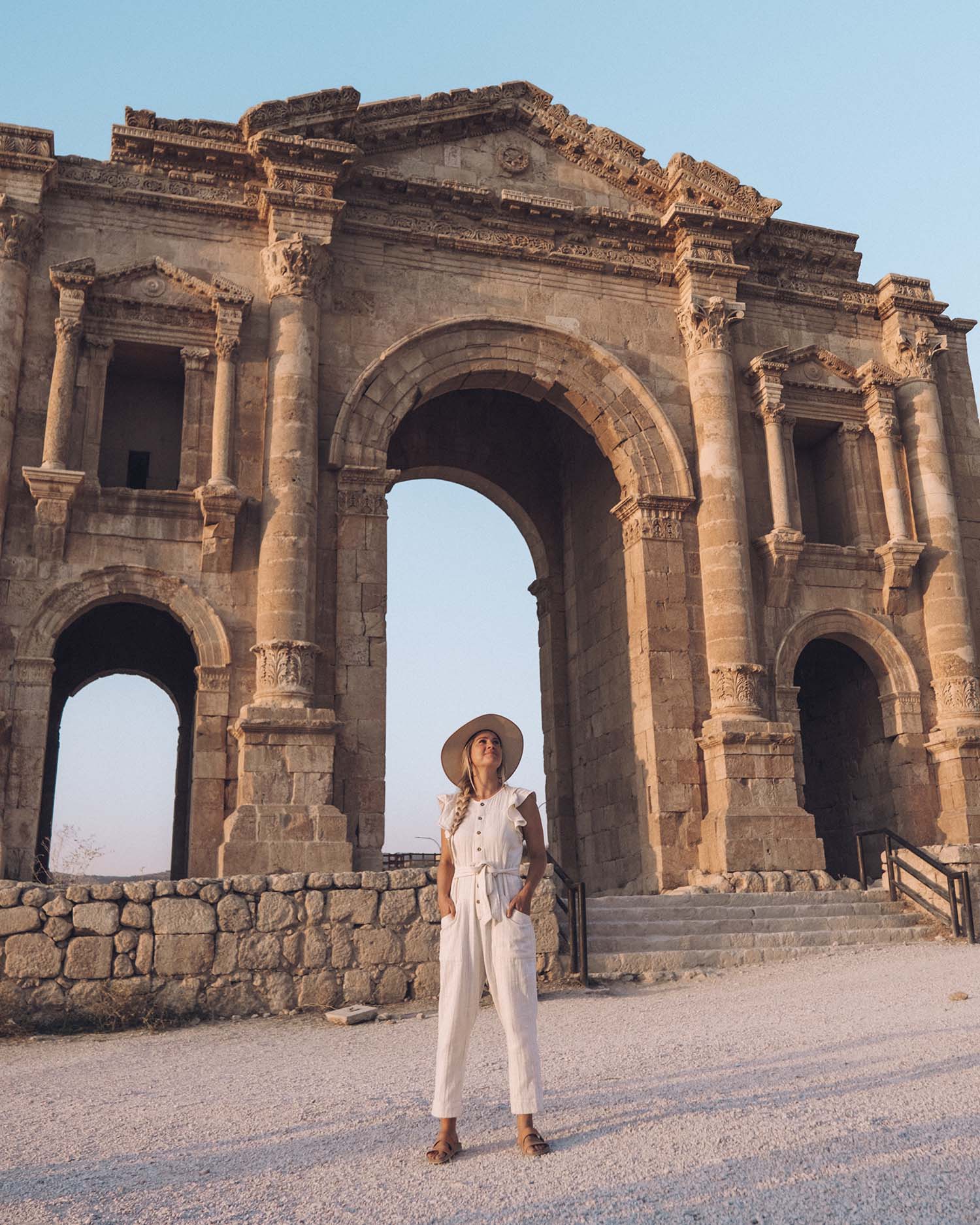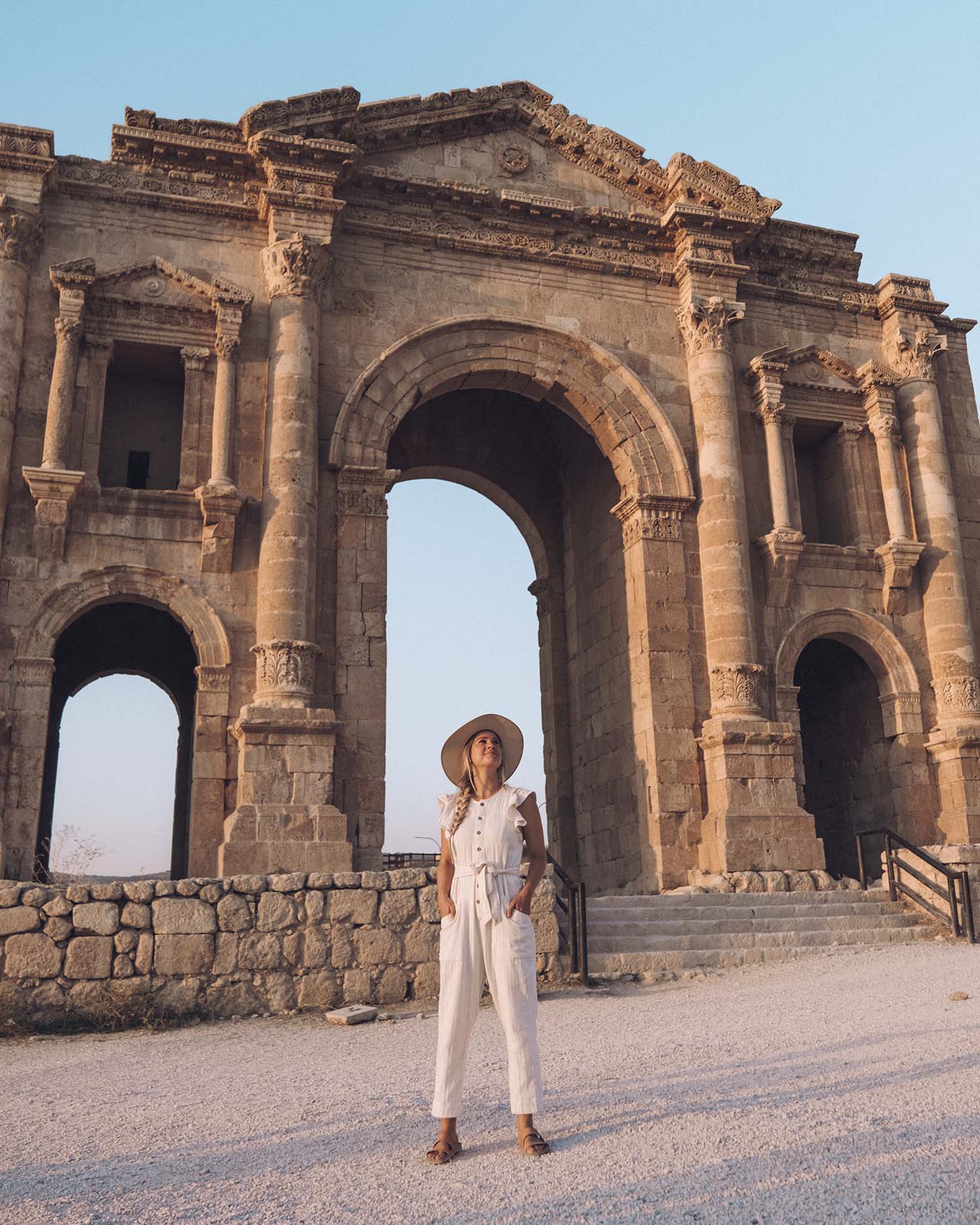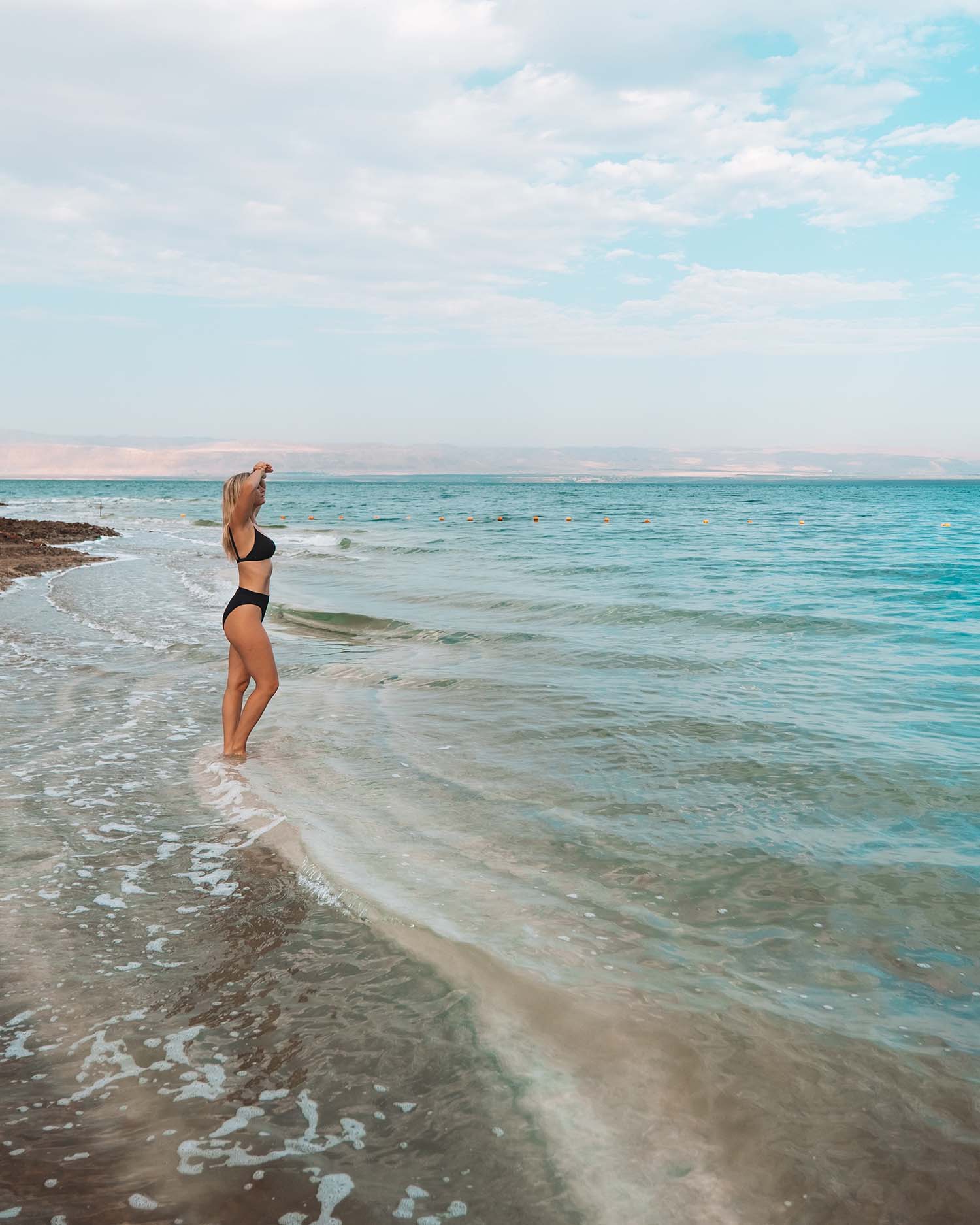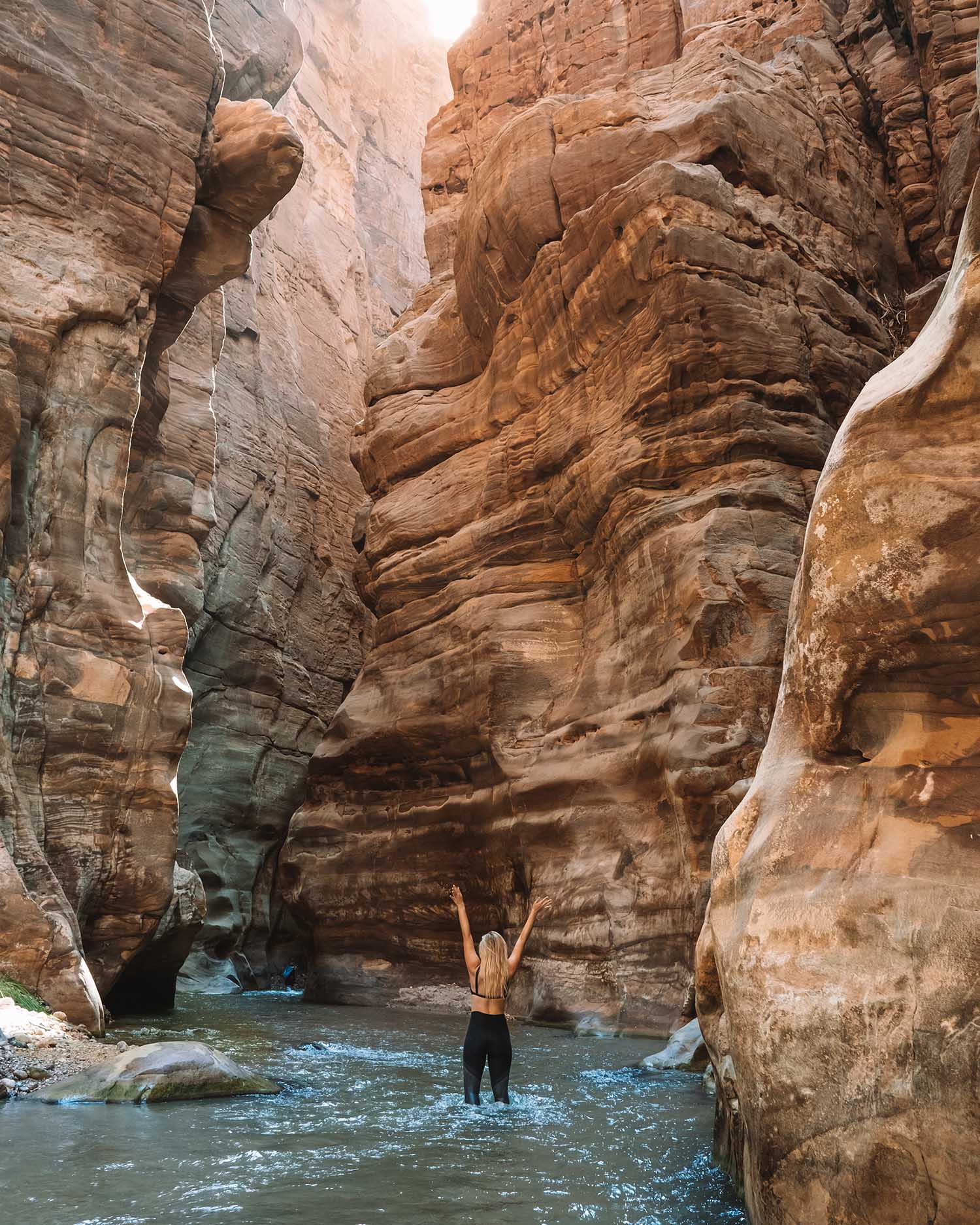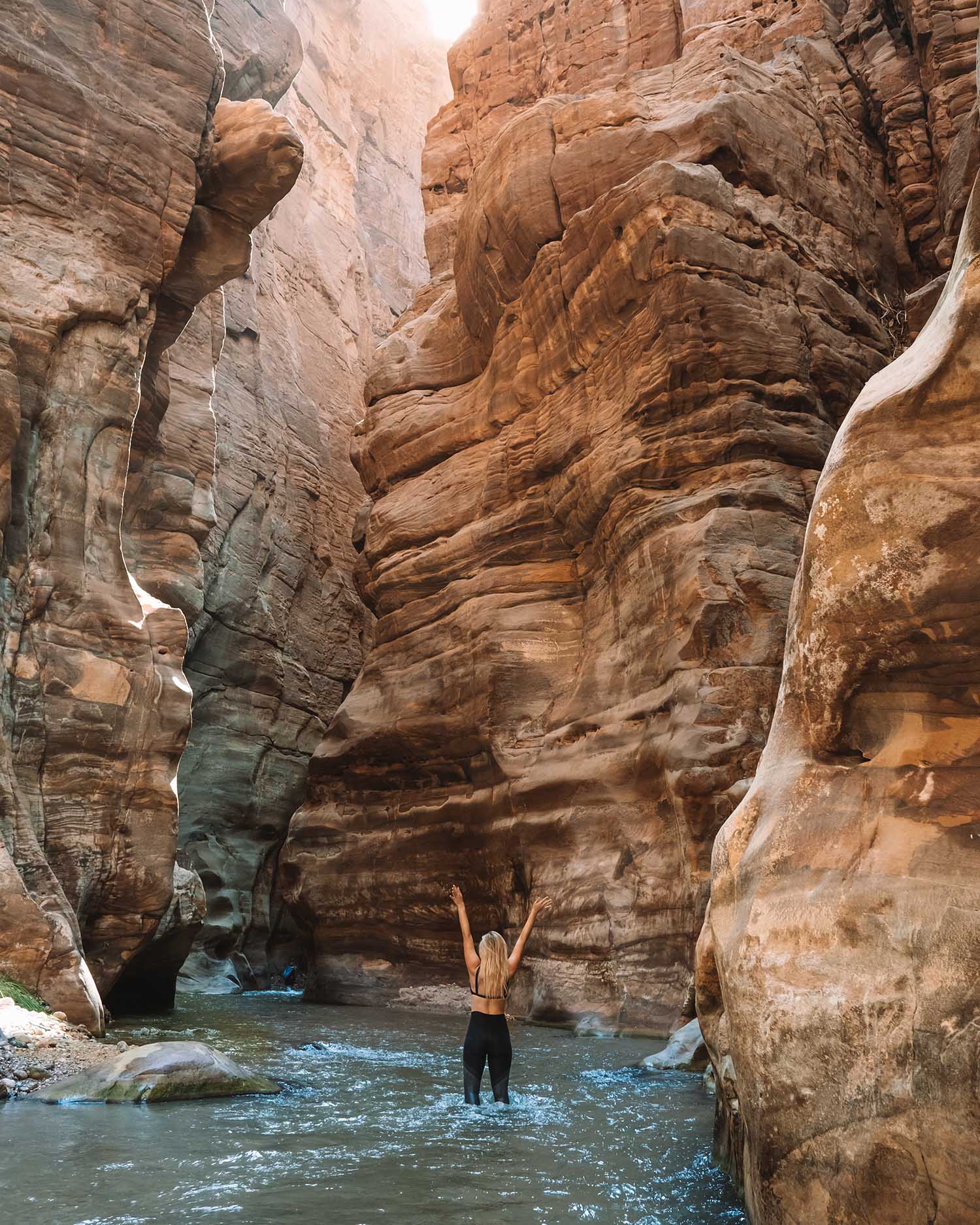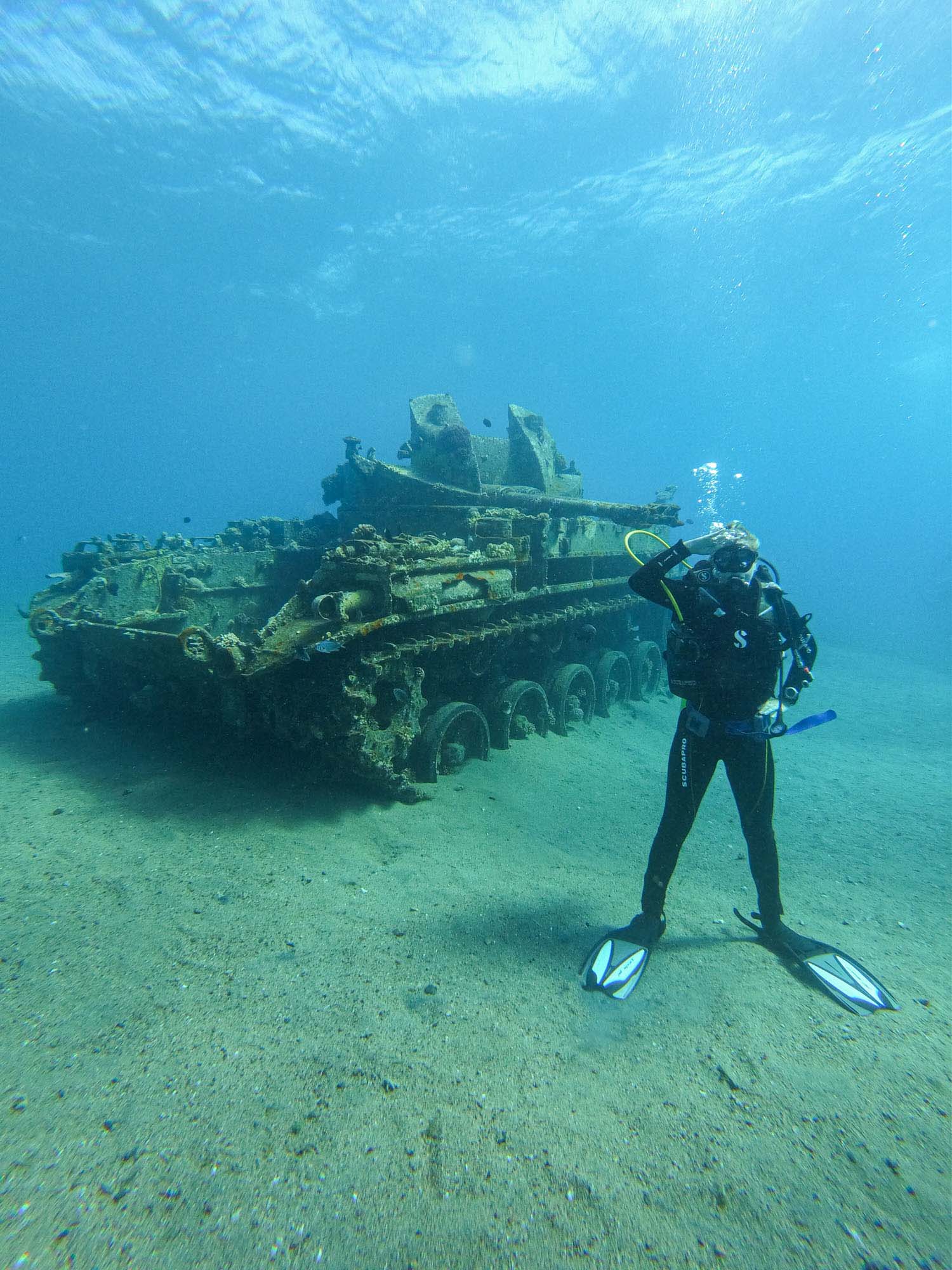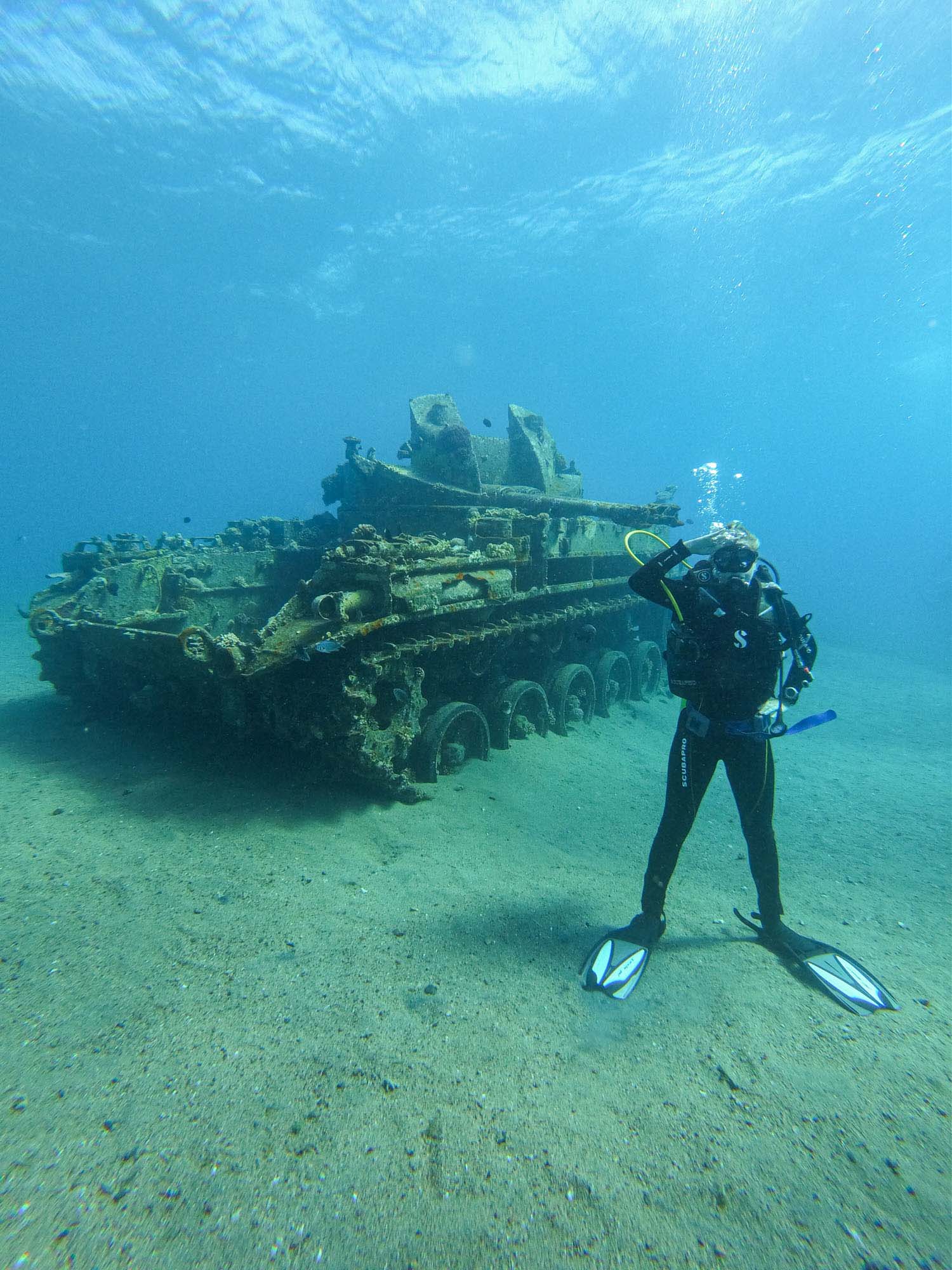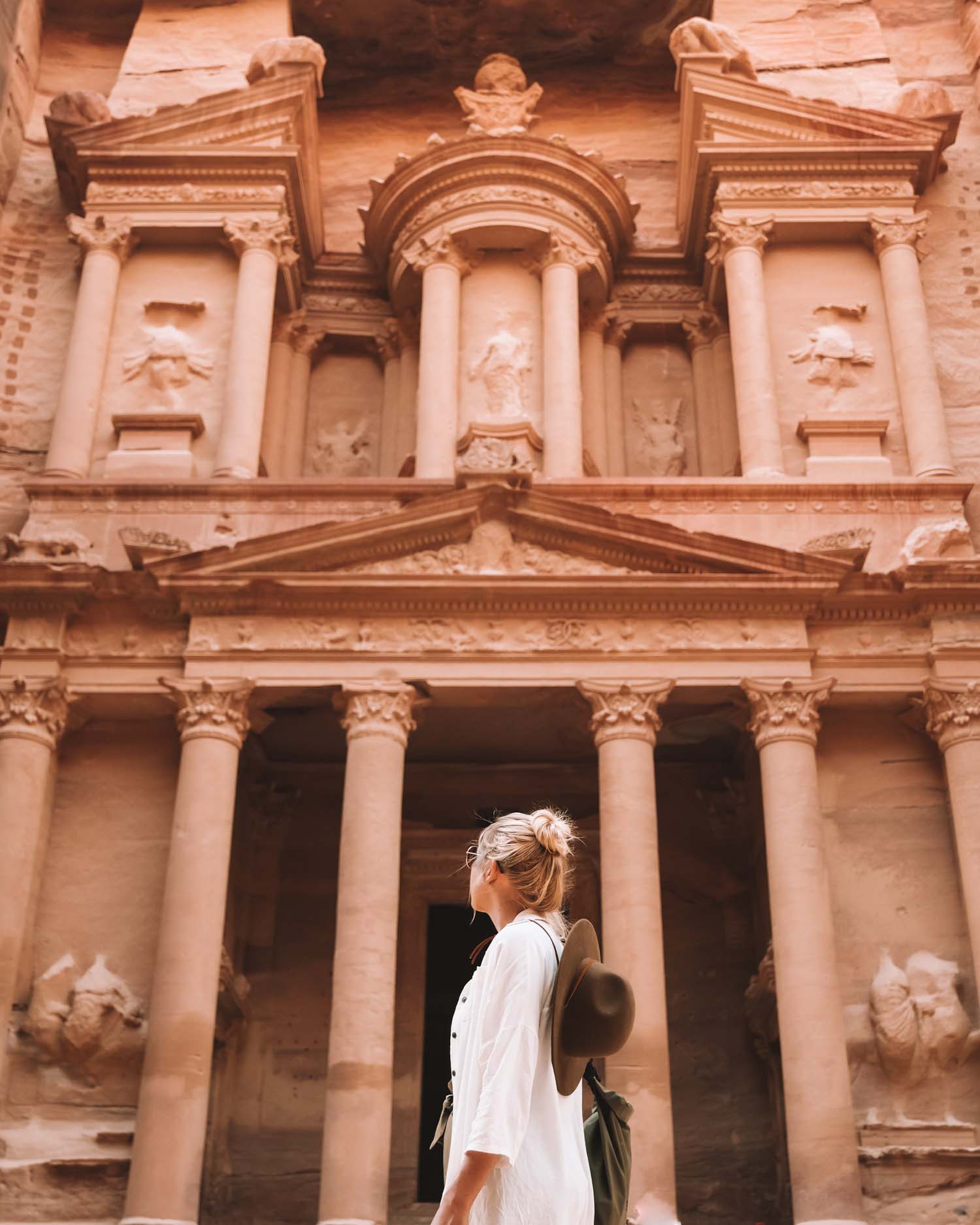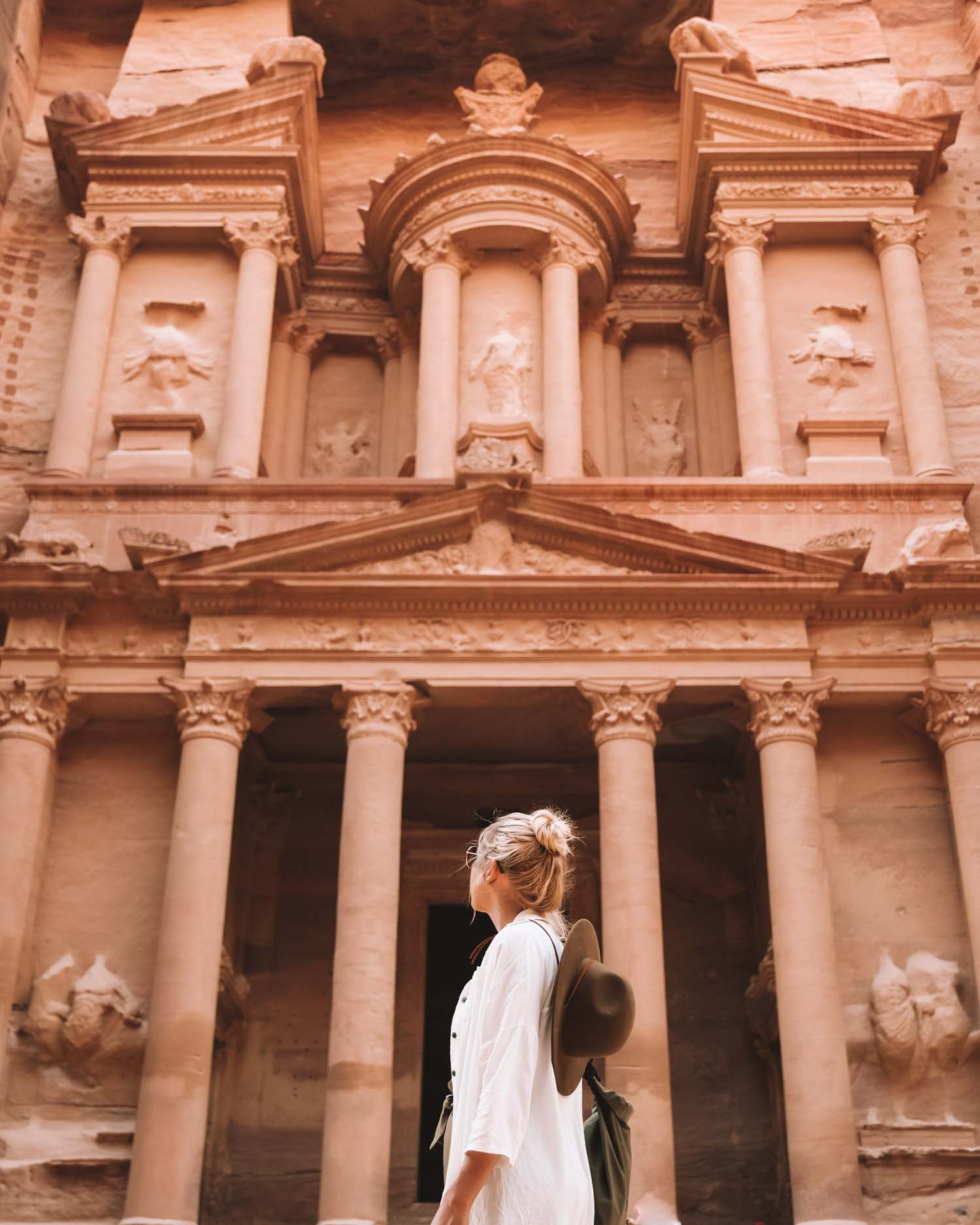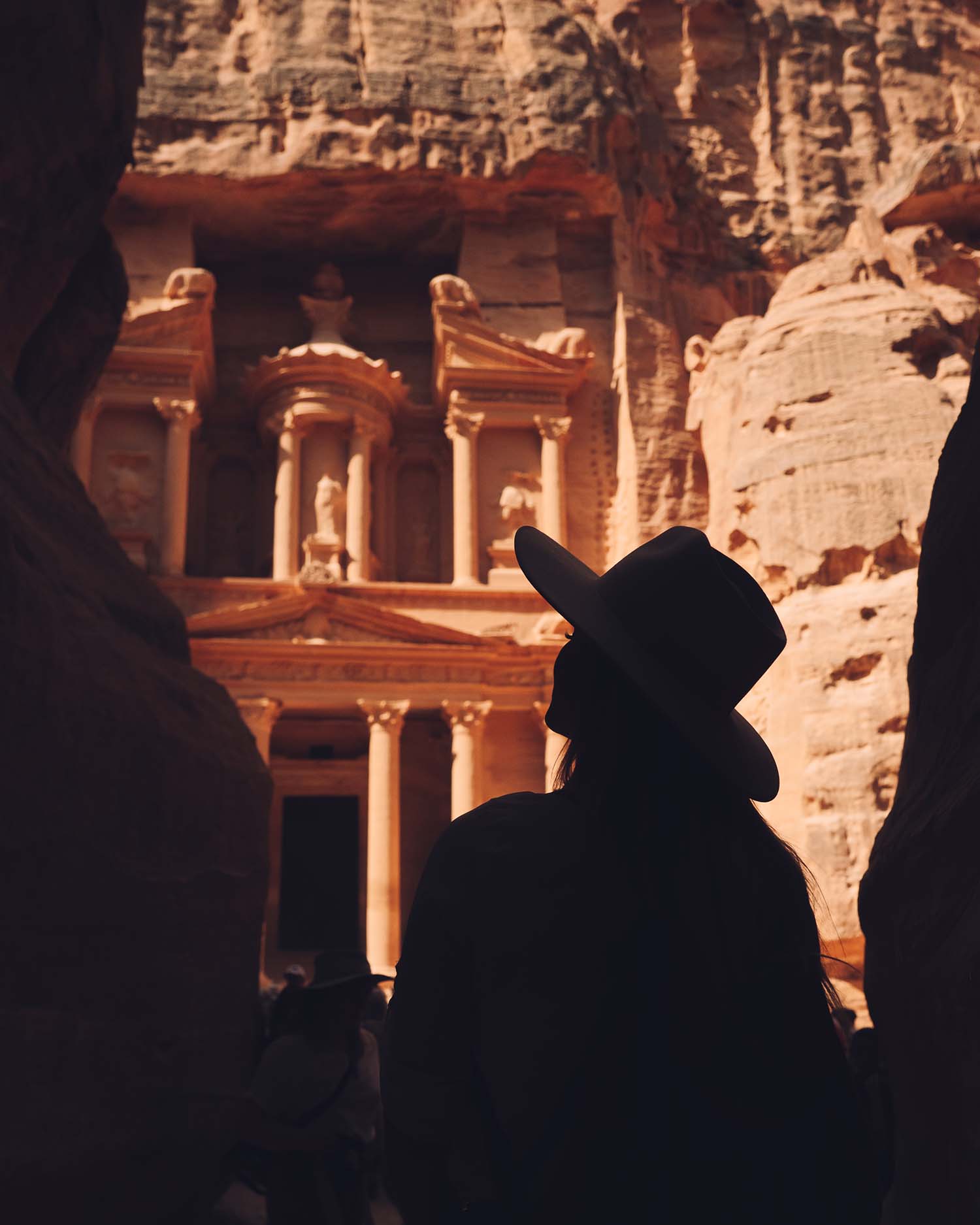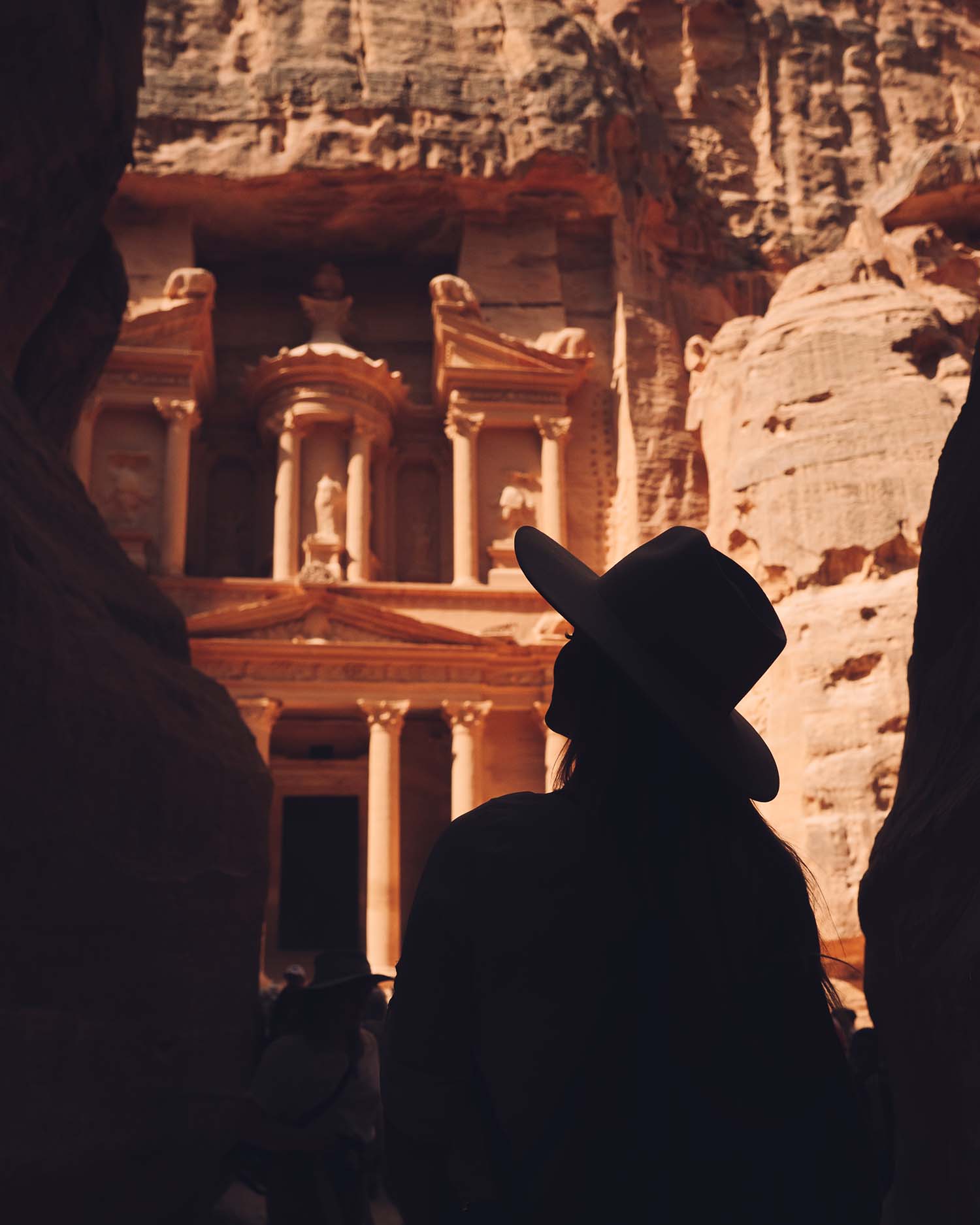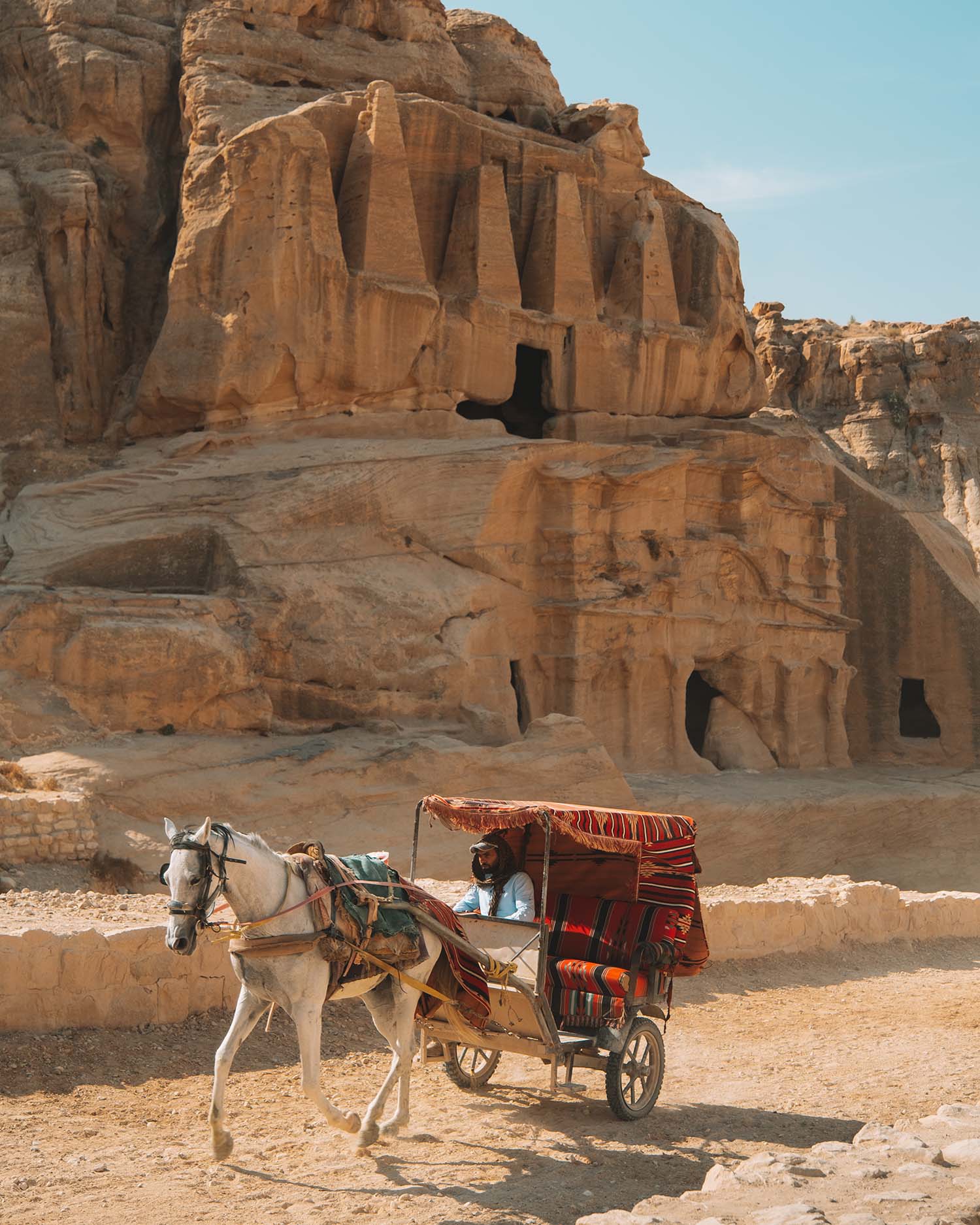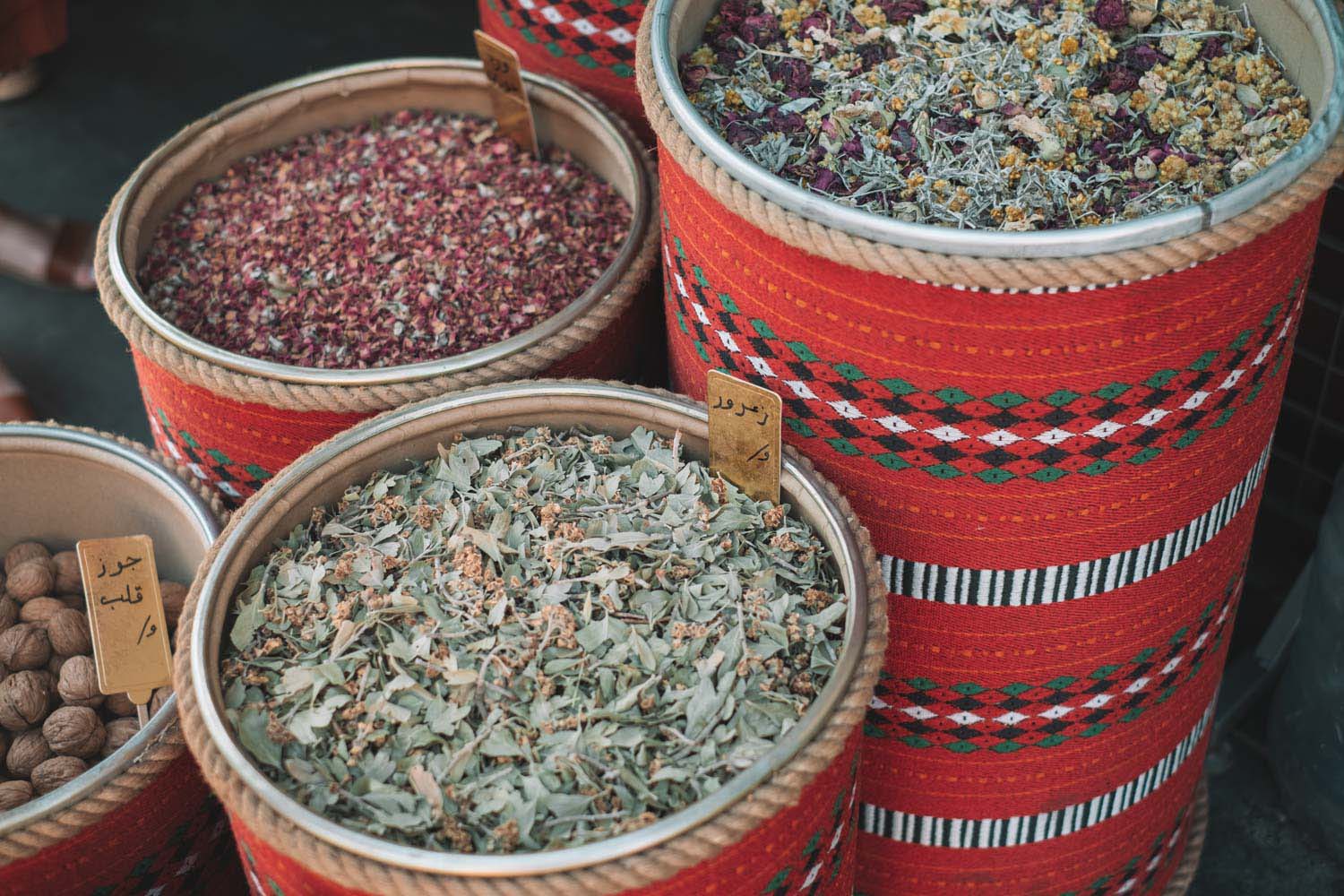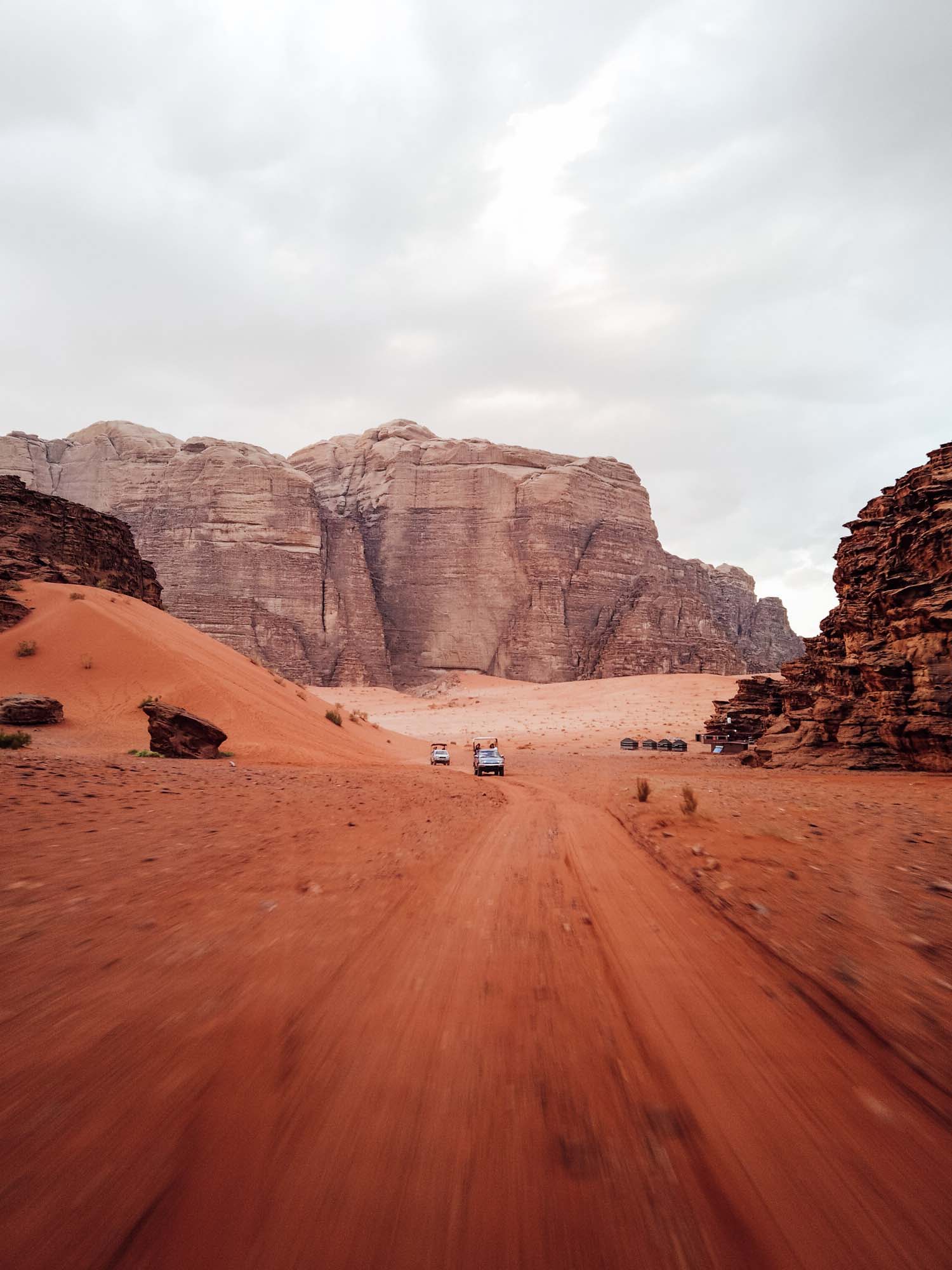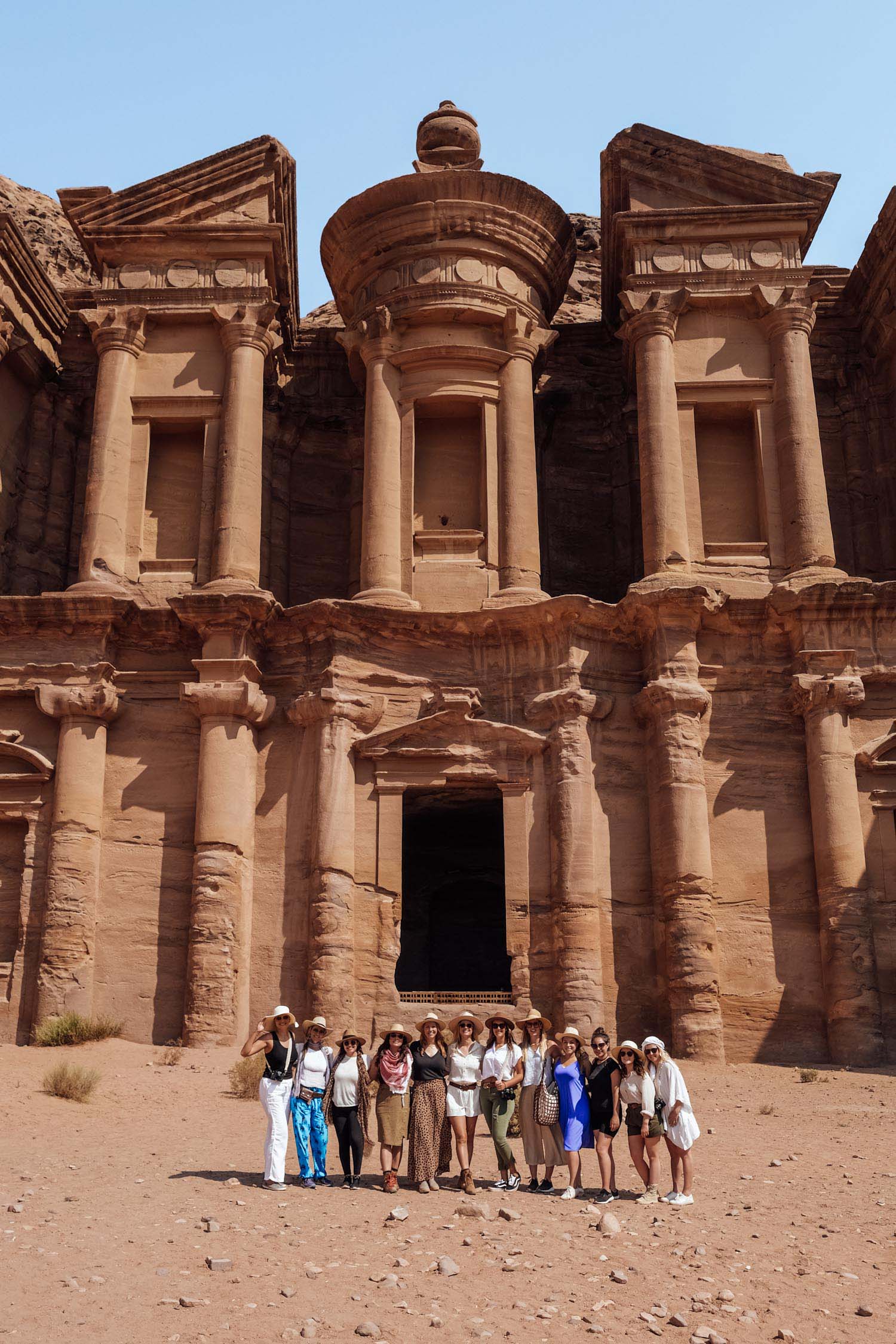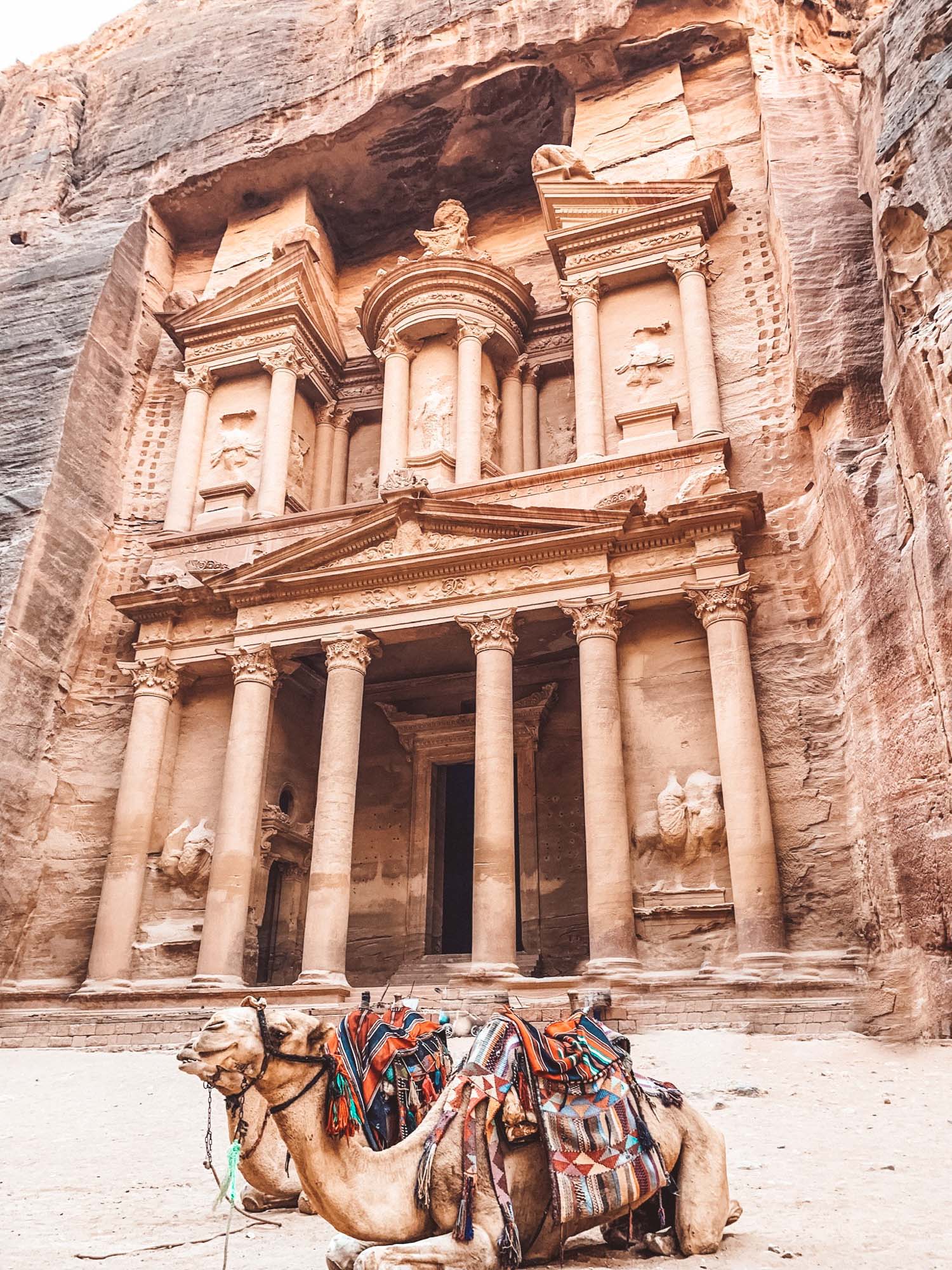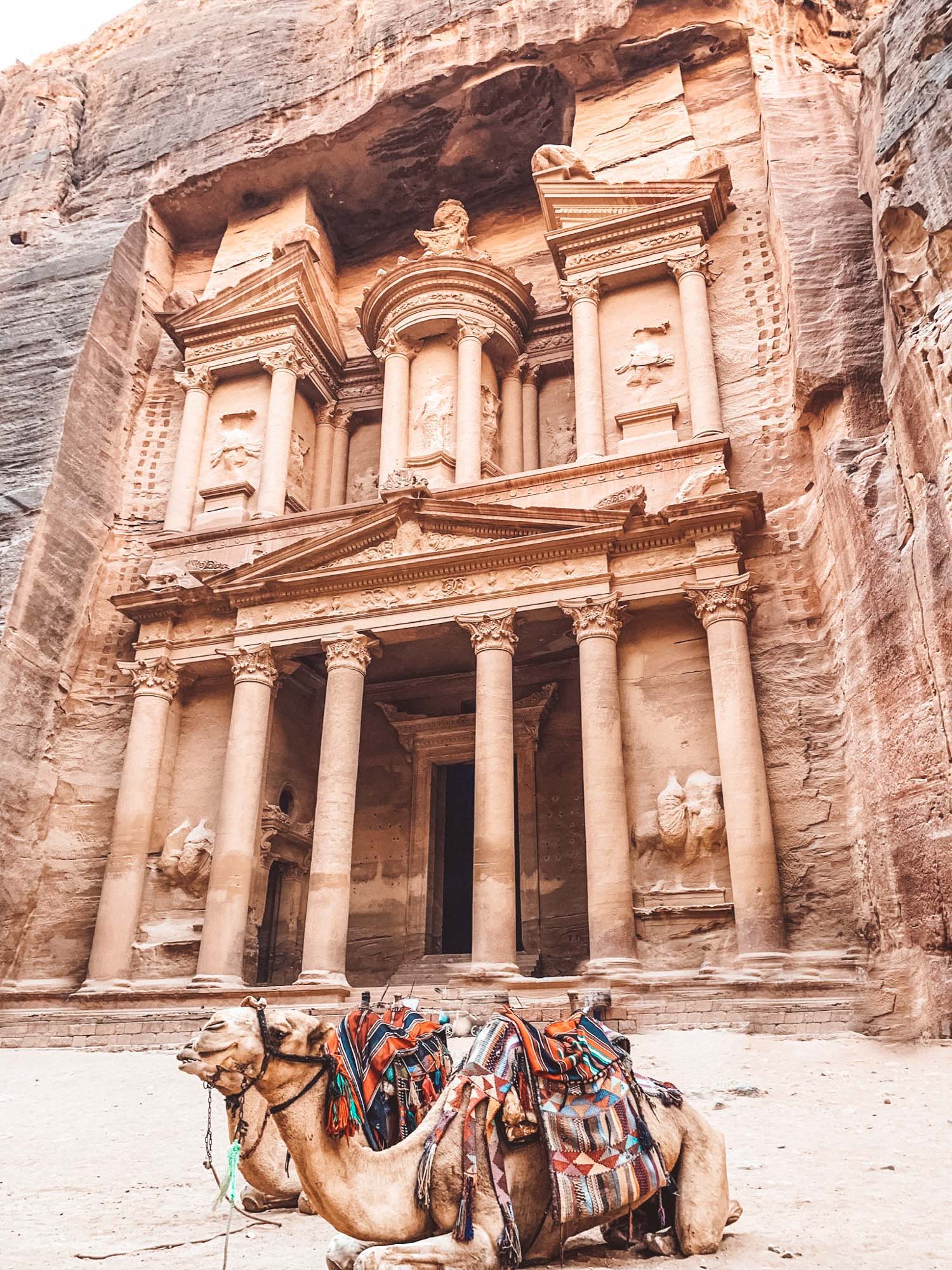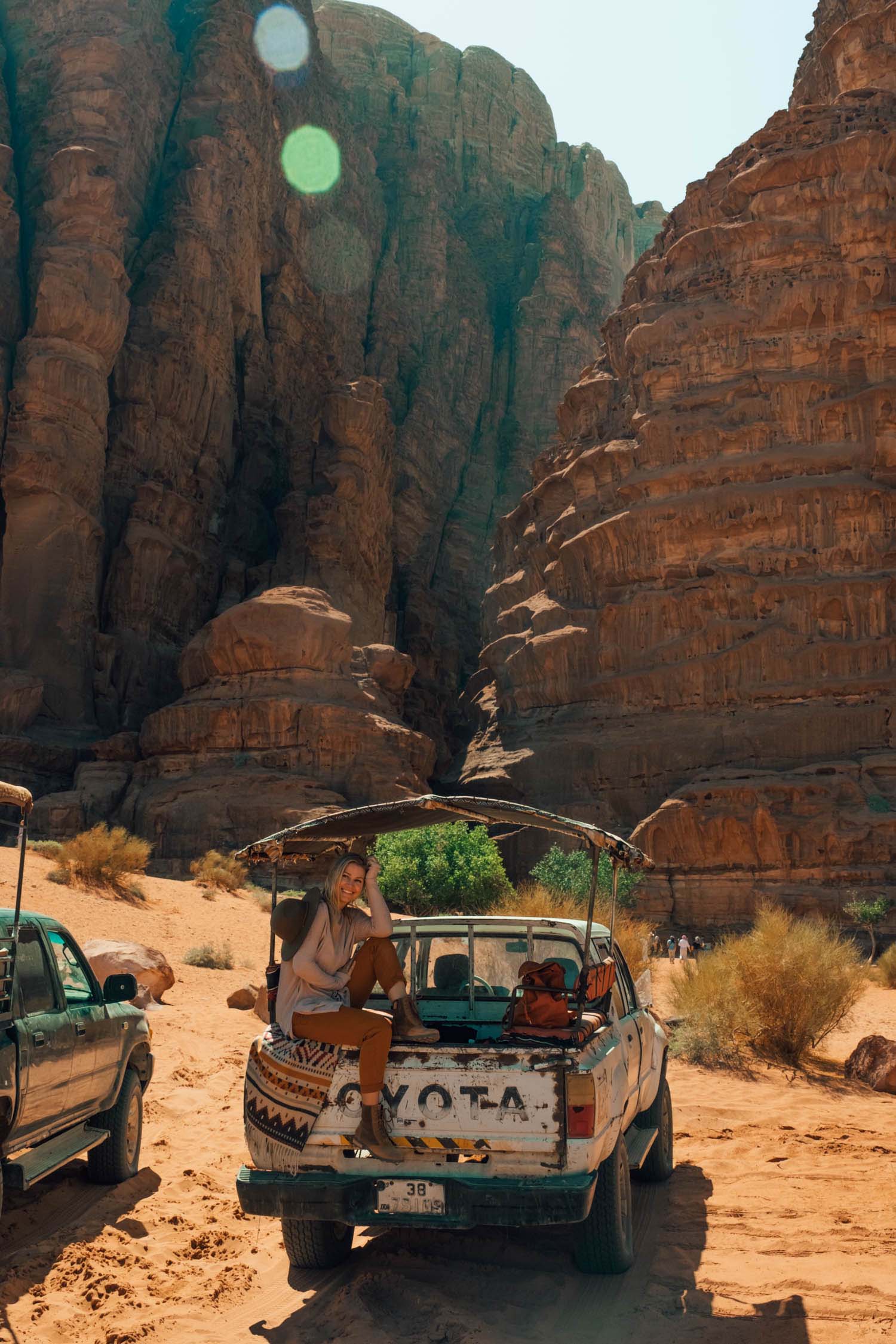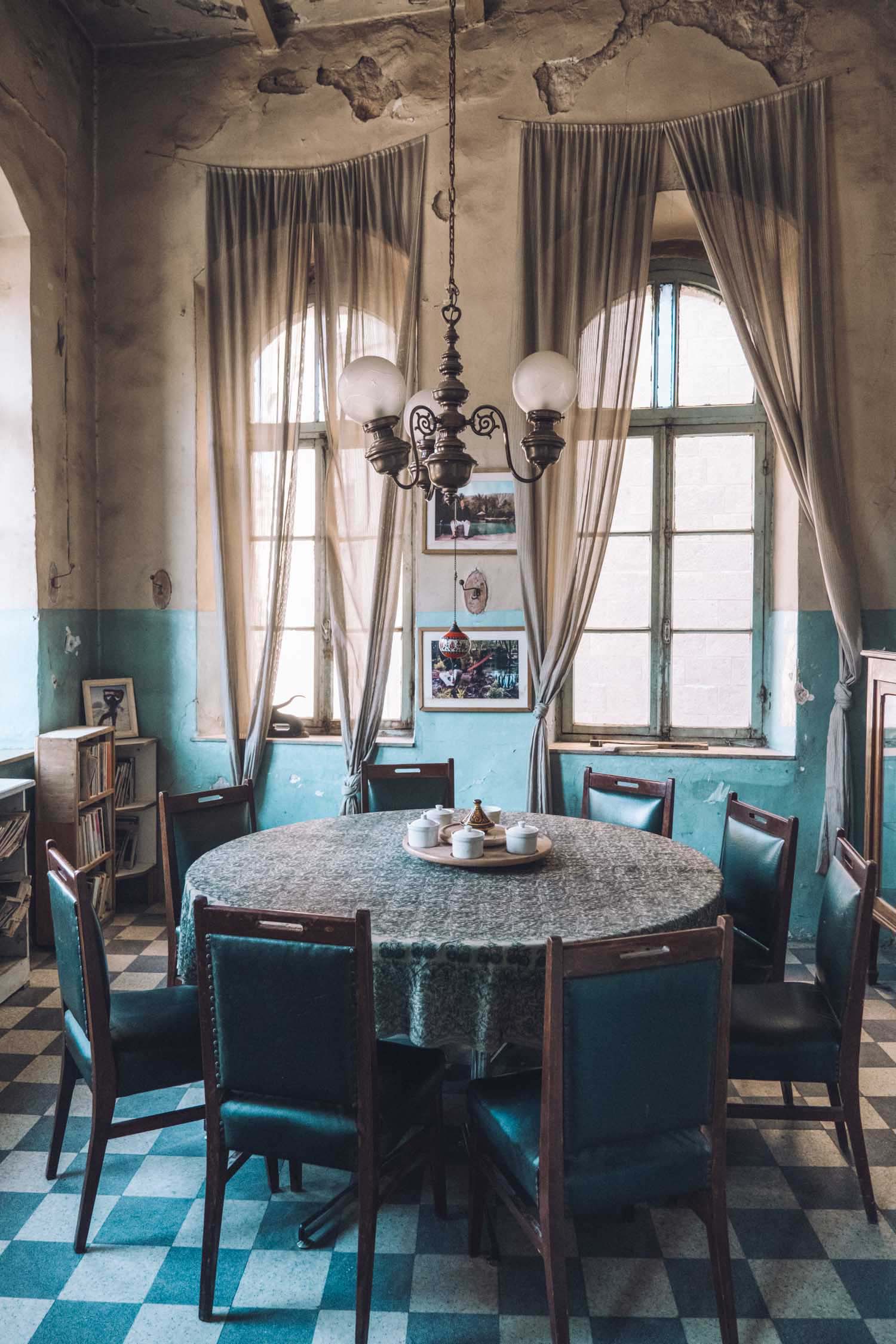 With beautiful desert scenery, nature reserves, and fascinating archaeological monuments, Jordan is an incredible destination for every kind of traveler. I spent 10 days exploring the country on one of my first-ever press trips, years ago!
I started my trip in the vibrant capital city of Amman and walked amongst the ruins of a Roman Hercules Temple, a Byzantine church and an Umayyad palace. We also went on day trips to the towns of Jerash & Ajloun and saw some of the best examples of Greco-Roman architecture.
One of the biggest highlights of my trip to Jordan was visiting The Lost City of Petra. I explored the cave temples during the day and stayed after hours to see the UNESCO World Heritage Site light up with dozens of candles. It was such a memorable, breathtaking experience!
We also spent a day in the Wadi Rum desert, and our tour guides took us on a 4×4 jeep tour across the arid landscape. After sunset, we arrived at a luxury desert camp and dined on authentic Jordanian "Zarb," a barbeque cooked in an underground oven.
Of course, I couldn't leave Jordan without visiting Aqaba for a diving adventure in the Red Sea! Aqaba is known for its world-class diving sites and the gorgeous coral reefs that are teeming with marine life.
I ended off my trip with a stop at the iconic Dead Sea, one of Jordan's top sights! It's the lowest point on Earth, sitting at over 400 meters below sea level and the high salinity levels make the water incredibly dense, meaning you can float in the water effortlessly.
Later this year, my first TBA Escapes Jordan Photography Tour will take place! It's a luxurious and action-packed photography tour that will cover the highlights of Jordan in 9 days.
If you didn't manage to snag a spot for 2019, you can still sign up for the 2020 waiting list!