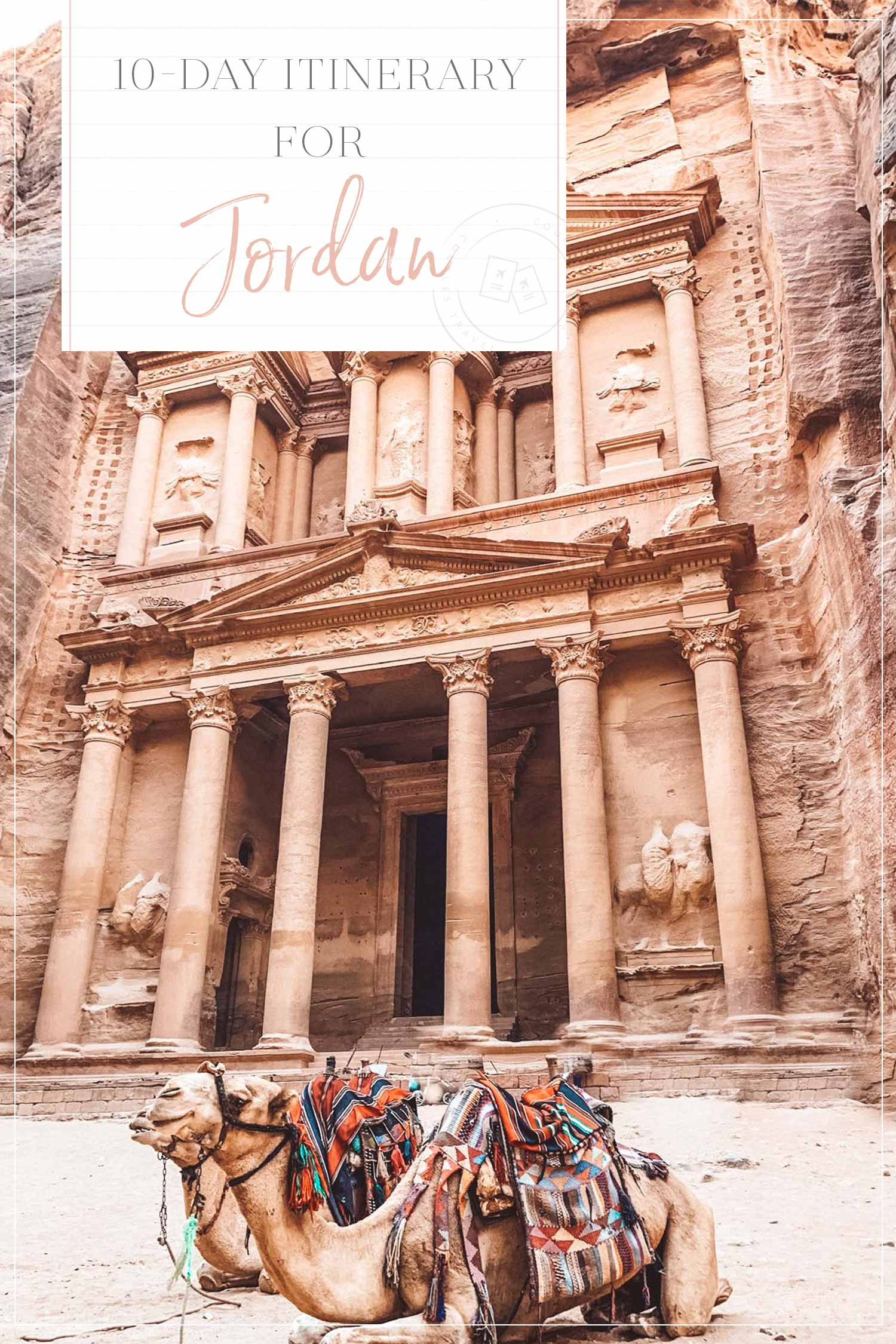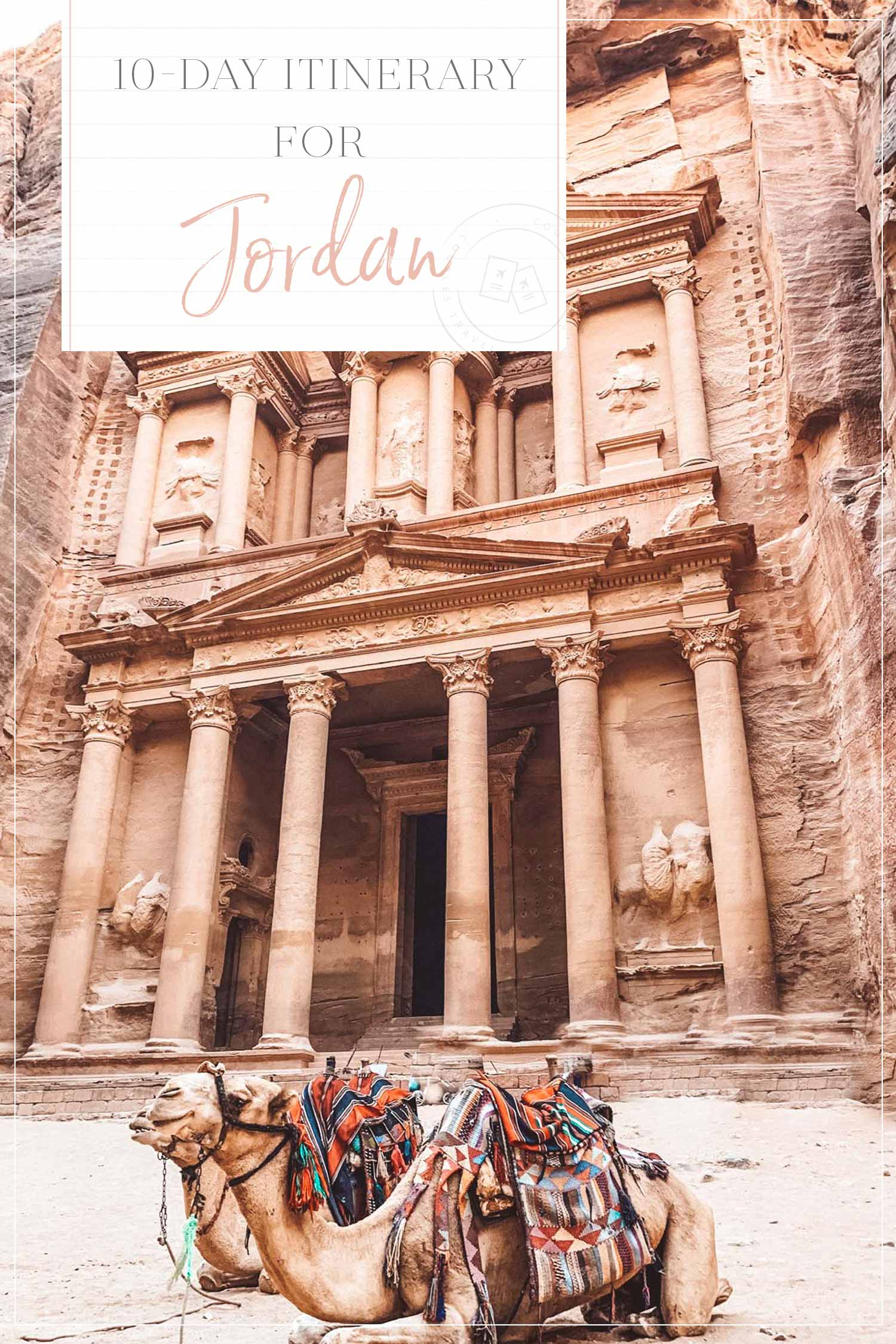 Updated: November 2019
With beautiful desert scenery, fascinating archeological sites, delicious food, and almost guaranteed sunshine – Jordan is one of the top destinations in the Middle East.
While you can hit up the main spots over a few days, I recommend taking your time in Jordan. It will give you enough time to discover a few hidden gems and take in all the ancient history.
Ready to explore? Here's my 10-day itinerary for Jordan!

Jordan Itinerary Overview
Day 1-2: Amman

Day 3: Day Trip to Jerash & Ajloun

Day 4: Wadi Mujib & Dead Sea

Day 5: Dead Sea to Petra

Day 6: Petra

Day 7-8: Wadi Rum

Day 9-10: Aqaba (Red Sea)

Day 1-2: Amman
Fly into Queen Alia International Airport
Fly into the capital city of Amman, the heart and soul of the country. Spend your first night taking it easy and going to bed early to catch up on your jet lag.
If you have the energy, go out for dinner at Fakhr El-Din. It's one of my favorite restaurants and has an excellent range of local wine.
After a good night's rest, it's time to start exploring the vibrant city of Amman! Start your morning with a trip to the Citadel, perched on the highest hill of Amman.
If you don't want to walk up the steep trail, you can hire a taxi to take you to the top.
Once there, you can discover the ruins of Jordan's past. Wander past a Roman Hercules Temple, a Byzantine church, and a Umayyad palace.
Before heading back to your hotel, watch the sunset at King King Abdullah II's mosque. It's one of the best things to do in Amman, and it's only 10-minutes away from Sufra Restaurant.
Located on the bustling Rainbow Street, it's a place with authentic Middle Eastern cuisine, excellent service, and homey decor.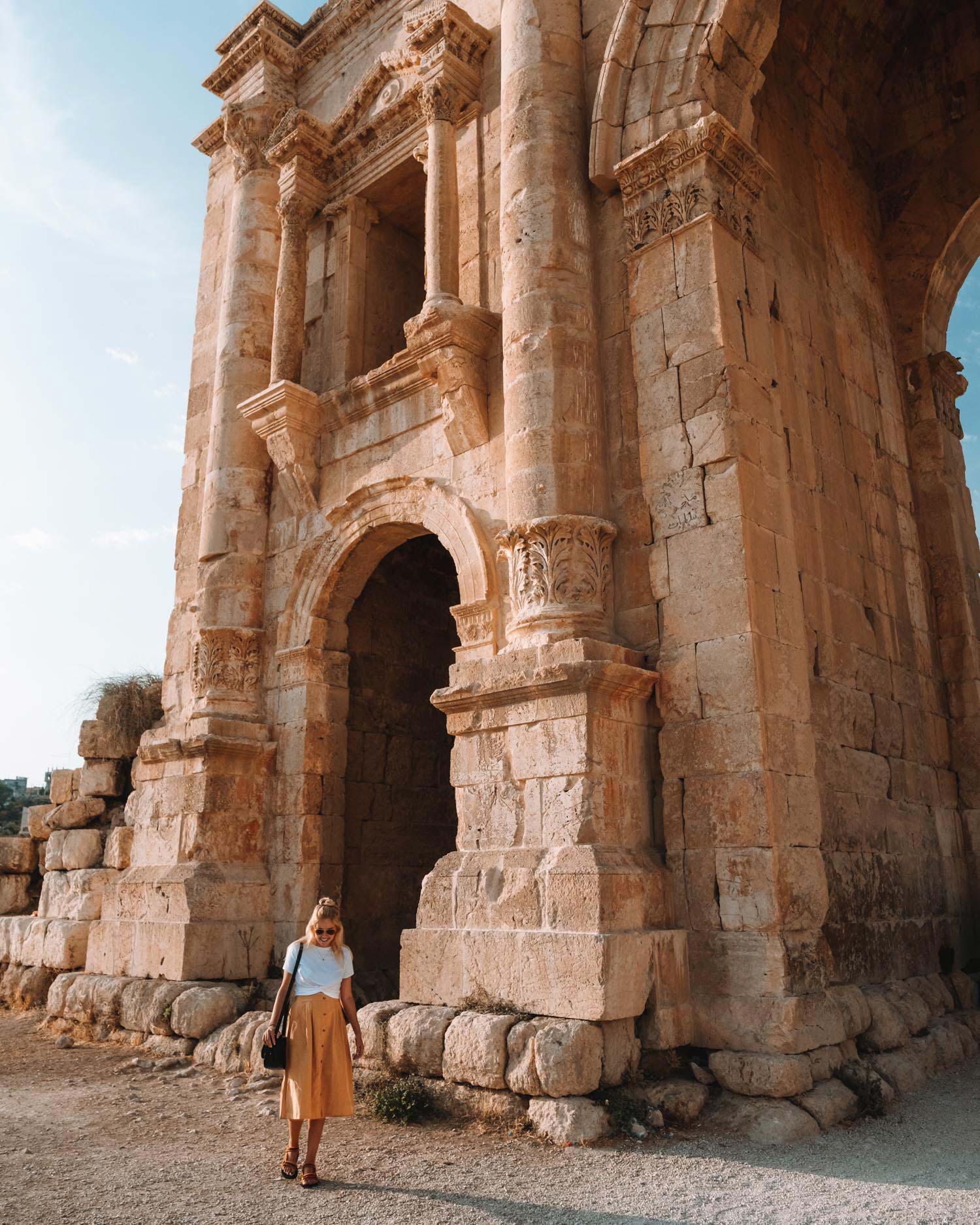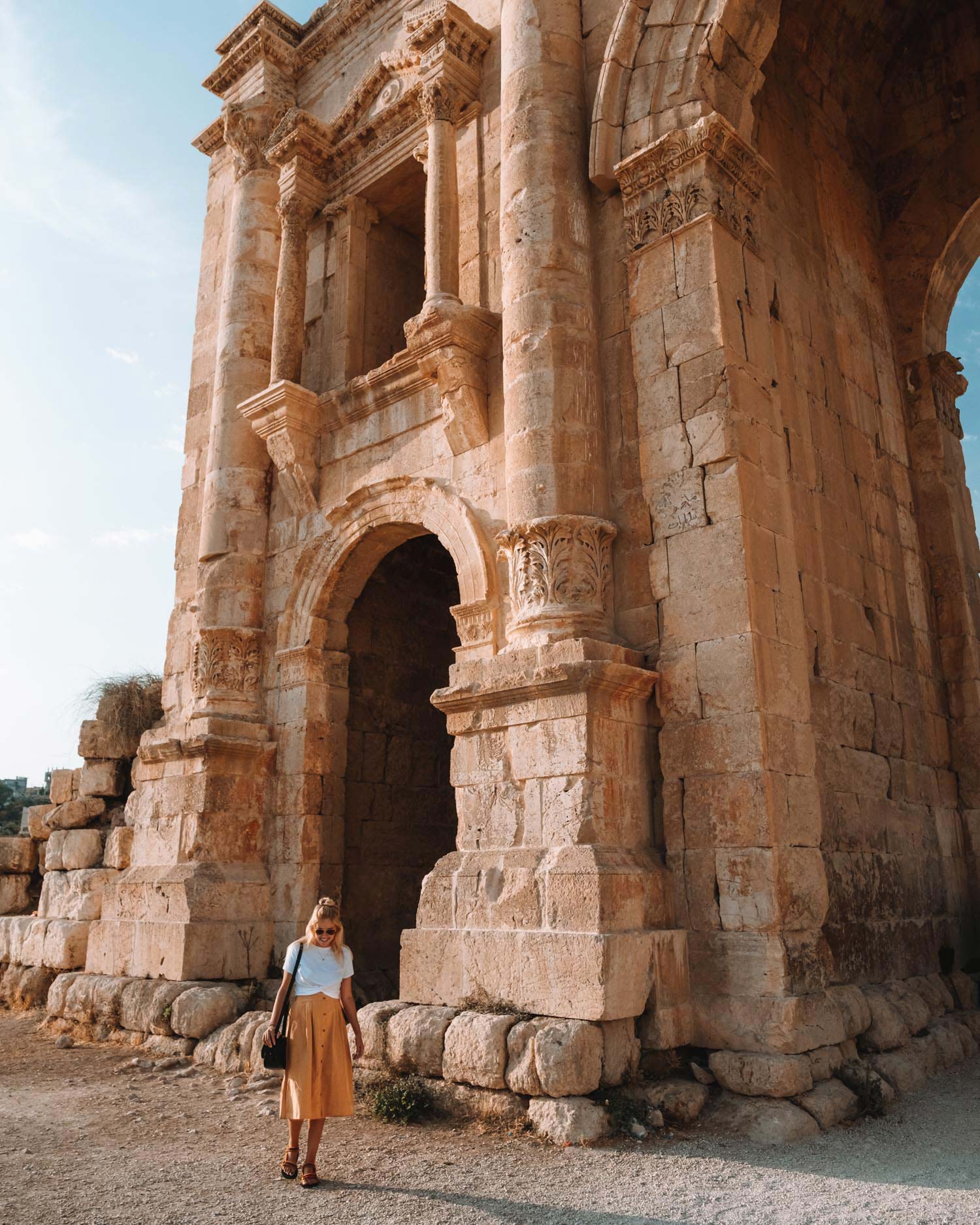 Day 3: Jerash & Ajloun
Day trip from Amman to Jerash & Ajloun
Grab an early breakfast and make your way to the town of Jerash. Located 50-minutes north of Amman, you'll need to hire a car for the day or go with an organized tour.
Once there, you can spend hours exploring the ancient Roman ruins. Walk past temples and amphitheaters considered some of the best examples of Greco-Roman architecture.
On your way back to Amman, stop by Ajloun Castle. Built on top of Mt 'Auf in 1184, the castle has beautiful views of the Jordan Valley below, making it an important strategic stronghold against the Crusaders.
It's an interesting visit for history lovers who want to learn more about Jordan's tumultuous past.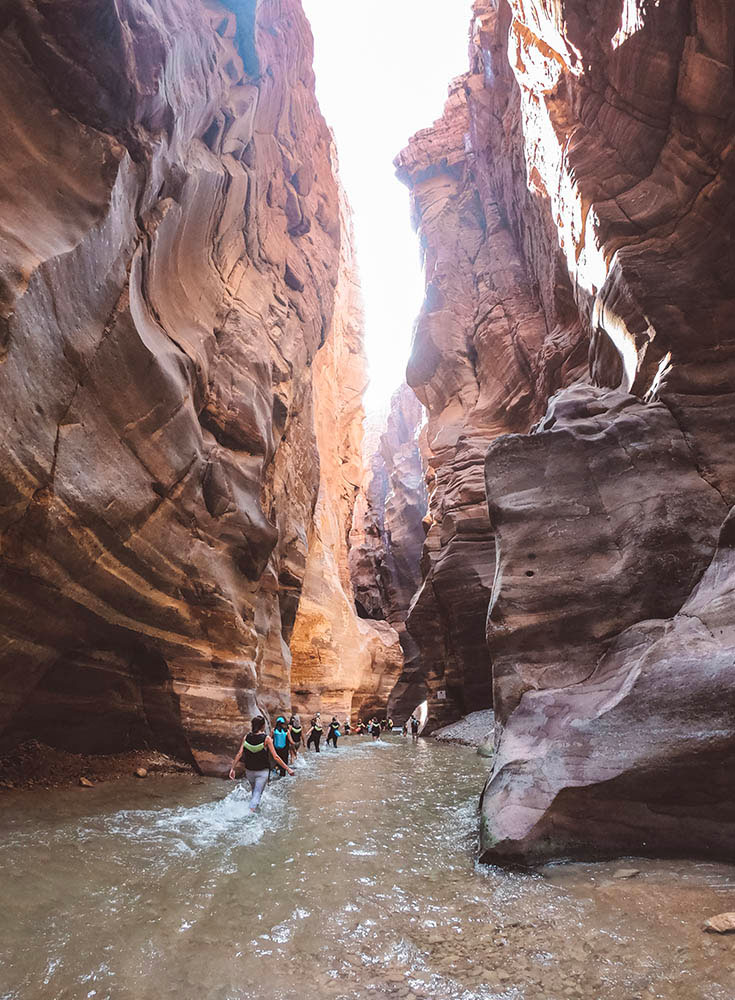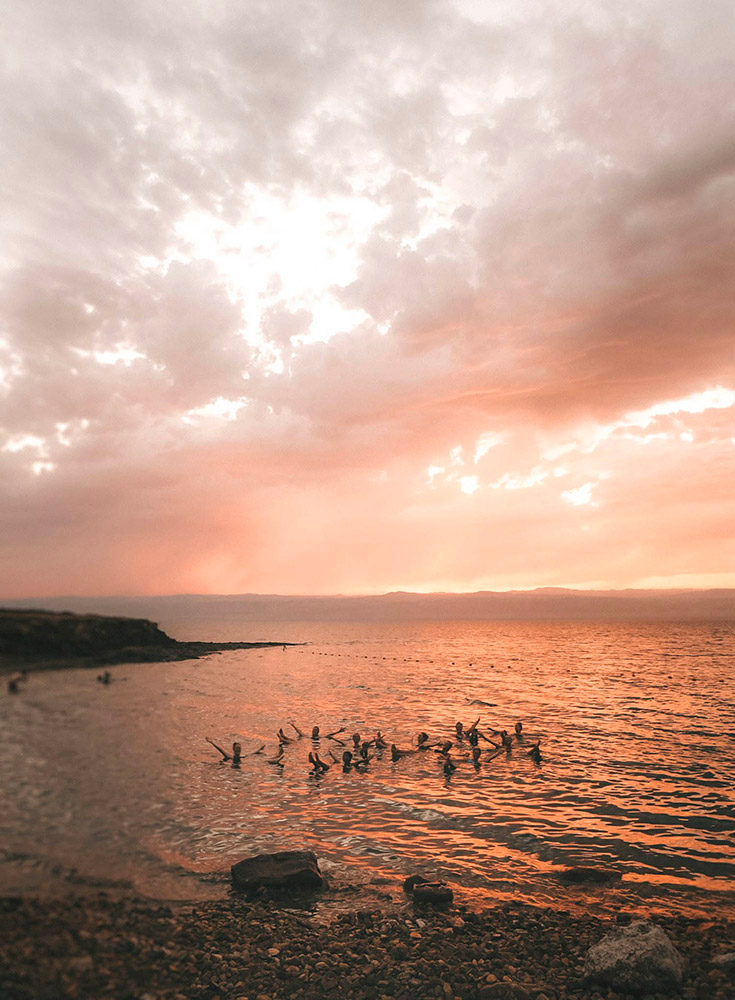 Day 4: Wadi Mujib & The Dead Sea
Wadi Mujib
Wake up early and head to the beautiful Wadi Mujib. The nature reserve is one of the top attractions in Jordan and draws in tourists from all over the world.
You need to arrive before the crowds if you want to get access to the biosphere for canyoning. No reservations are allowed, and the reserve works on a first come first serve basis.
Once you arrive, grab a life jacket and get ready for a full day of adventure. Guides will help you through the maze of towering rocks, waterfalls and fast-moving water.
Helpful Tip:
By safety standards, Wadi Mujib is a bit insane. They don't have helmets, but a life jacket is required and you should definitely wear it. I would recommend hiring a guide as some of the passages are really difficult to navigate—I'm talking waterfalls you need to climb up as there are crowds of people behind you.

Dead Sea
End the day at the Dead Sea. It's the lowest point on Earth, sitting at over 400 meters below sea level.
The sea's high salinity levels make the water incredibly dense and help you float effortlessly.
On your way to the coast, you can stop by Mount Nebo. It's a biblical pilgrimage site where Moses stood and viewed the Promised Land of Canaan.
Once you get to the Dead Sea, go have a mineral mud bath. Cover yourself head to toe and reap all it's skincare benefits.
A Dead Sea mud mask is known to prove the elasticity of skin and minimize pores, wrinkles, and lines.
I would highly recommend splurging and staying at one of the 5-star resorts in the area that has private access to the Dead Sea. You can't really walk straight up to the Dead Sea—I would really recommend staying at a resort that has facilities with showers and Dead Sea mud.
Jordan River to Petra
You don't need to leave early but squeeze in one last sunset dip in the Dead Sea before heading to the Jordan River for those interested in biblical sites of Jordan. There might actually be more biblical sites here than in Israel.
This is the site where Jesus was said to be baptized, and you can actually see across to Israel. Don't think about crossing the imaginary line, though, you're not allowed to enter Israel this way.
If you want to be baptized here, you can!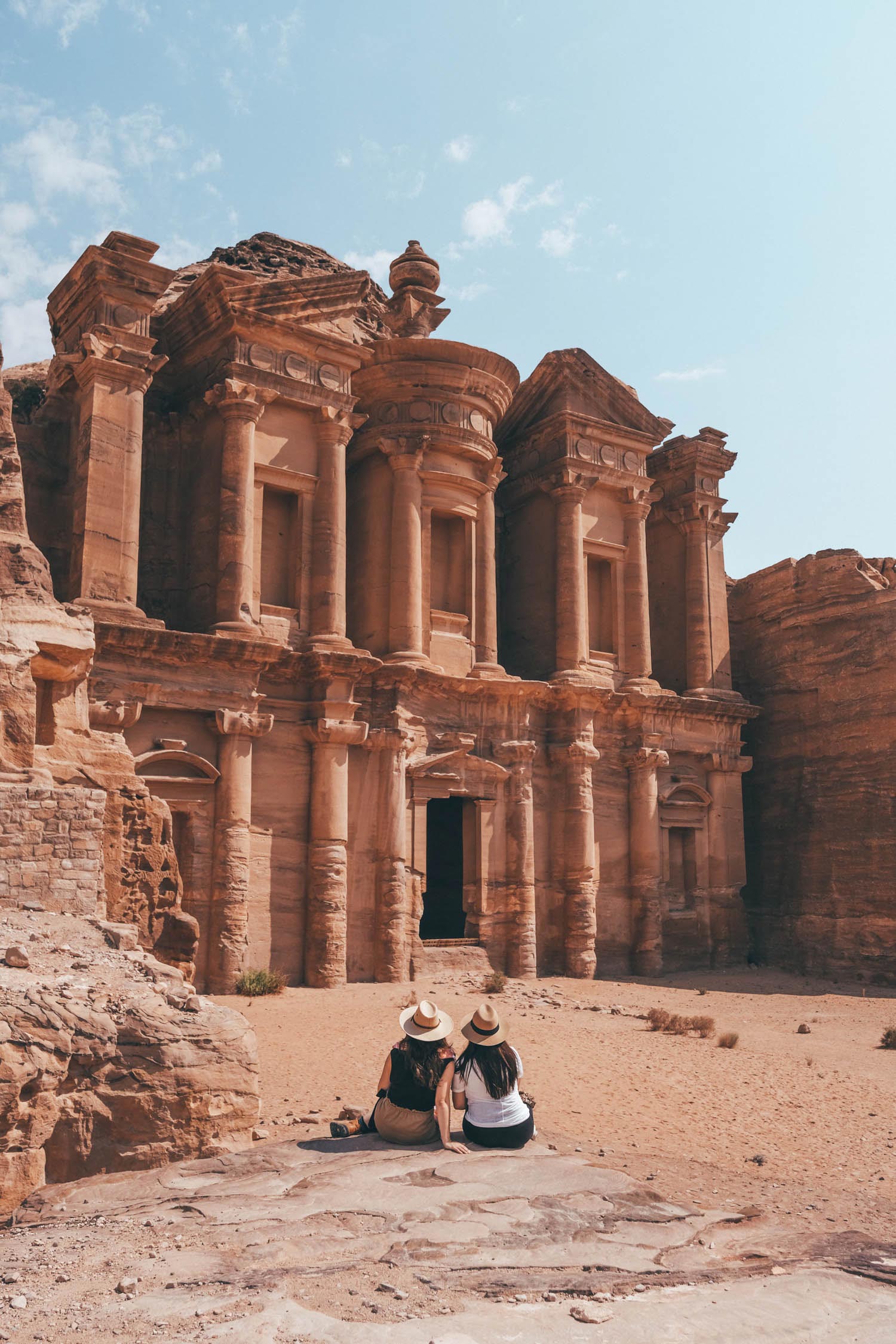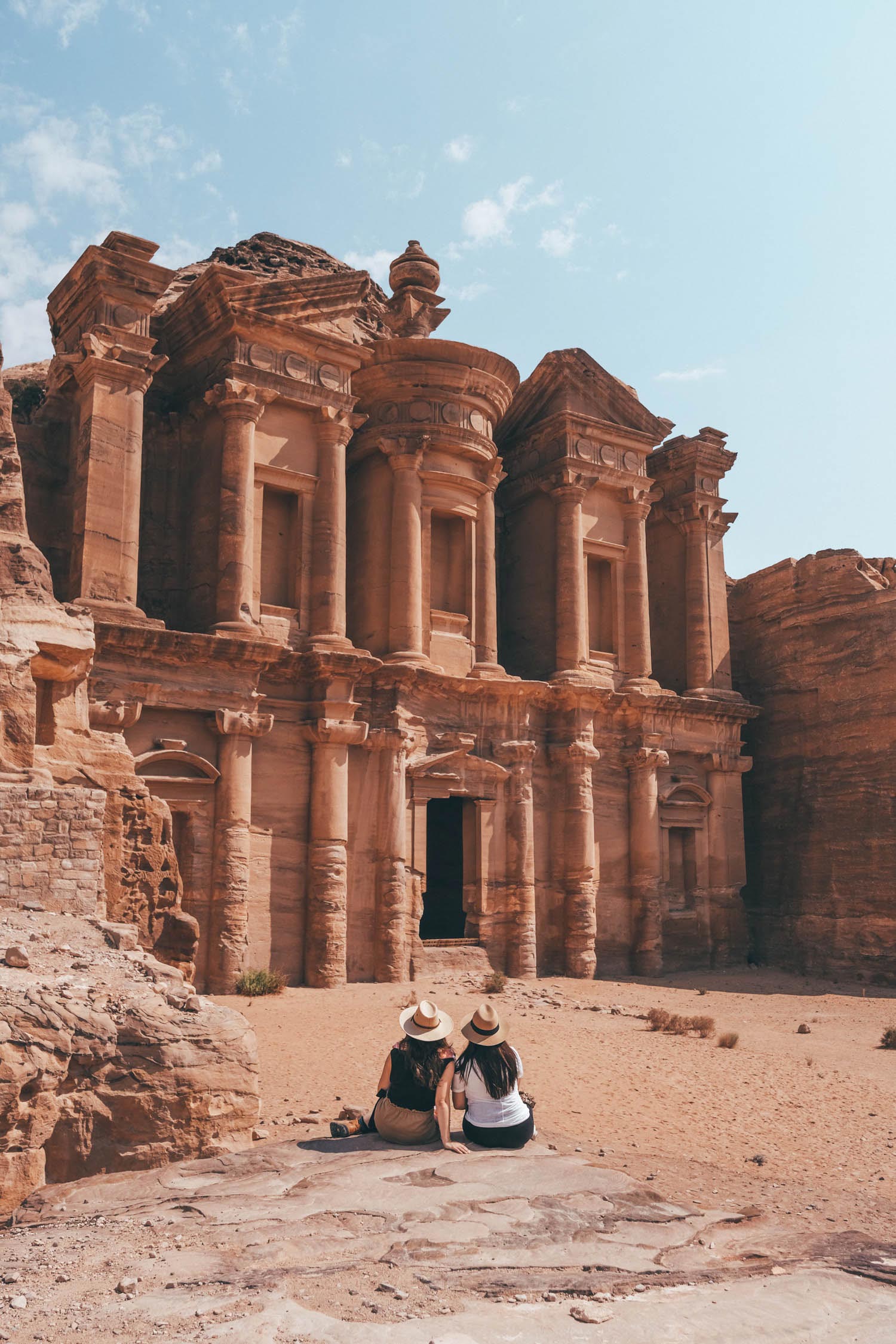 Day 5: The Dead Sea to Petra
I would recommend building your itinerary around doing Petra at night—as this only falls on Mondays, Wednesdays, and Thursdays.
Stretching over 60 miles, you'll need two days to explore The Lost City of Petra. It will give you enough time to see all the highlights and a few of its hidden gems.
The best time to visit Petra is in the early morning or late afternoon. You'll avoid the crowds and beat the scorching mid-day heat.
Petra at Night
For a truly magical experience, spend your first night in Petra. Every Monday, Wednesday and Thursday, you can buy a ticket to visit the Treasury at night — so time your trip accordingly! You'll walk through the candlelit gorge until you reach the Treasury.
It's lit up with over 1,500 candles turning the ruins into a spellbinding sight.

Day 6-7: Full Day at Petra to Wadi Rum
Go as soon as Petra opens, stay all day (upwards of 8 to 10 hours—it's huge!). Leave with enough time to travel to Wadi Rum. If you have a private driver, leave with enough time to travel to your campsite before sunset. So this means starting Petra as early as possible, so you have enough time to get to Wadi Rum before night.
Day 8: Wadi Rum
The Wadi Rum desert looks like a scene out of the movie The Martian. The arid red rock is the crown jewel of the country's ancient desert and is the perfect place for adventurous travelers.
One of the best ways to explore the massive landscape is with a jeep tour. Starting at 9 am and finishing at 4 pm, you'll drive past top attractions like the Lawrence Springs, Khazali Canyon, the Red Sand Dunes, Burdah Arch, Um Frouth Arch and more!
End off your day by staying in a luxurious Bedouin tent. You'll camp right in the heart of the desert and dine on authentic Jordanian "Zarb," a barbeque cooked in an underground oven.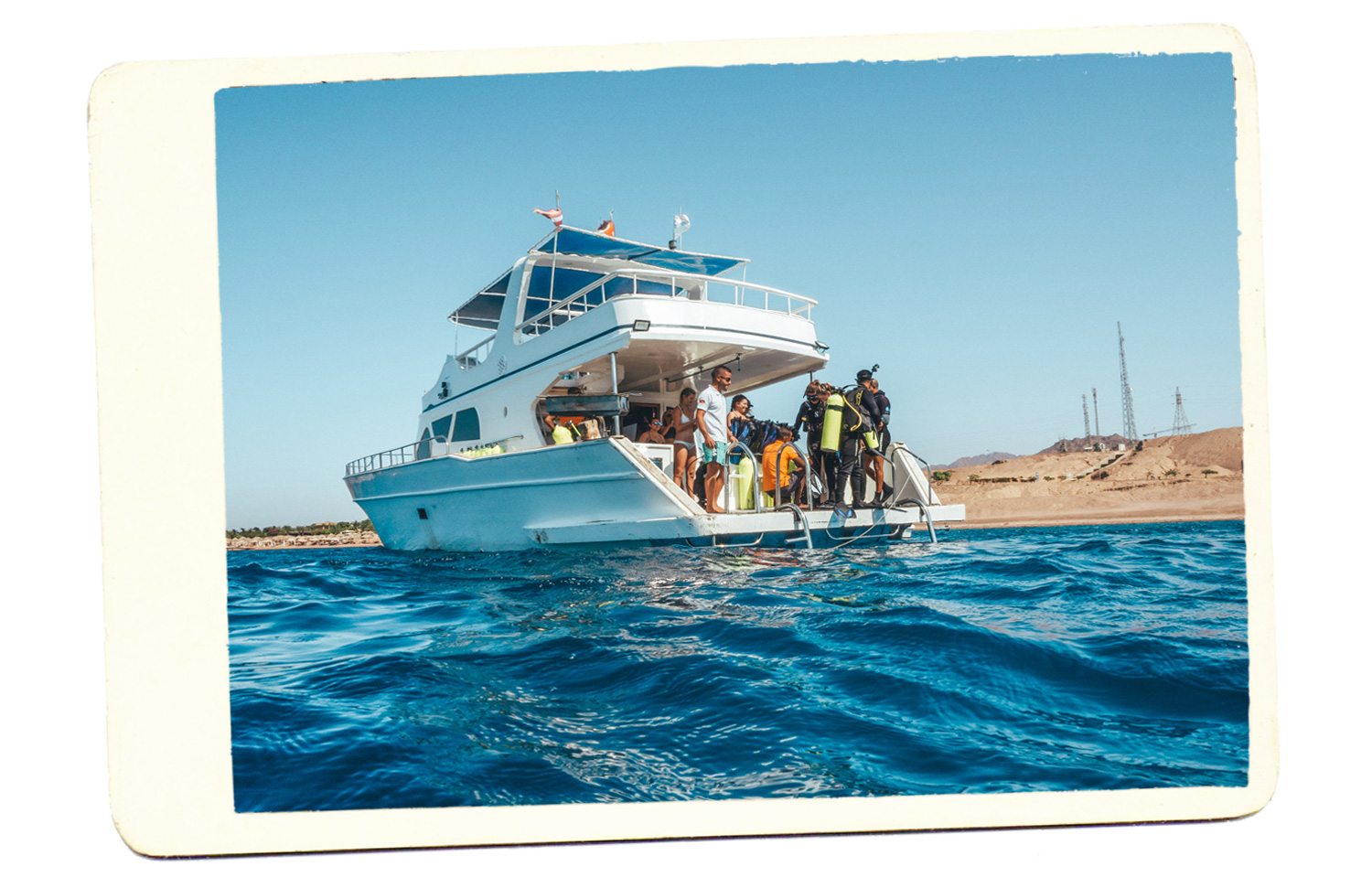 Day 9-10: Aqaba
Before traveling further inland, drive to the coastal town of Aqaba for one final aqua adventure. Aqaba is known for its world-class diving sites and gorgeous coral reefs that are teeming with wildlife.
If you want to escape the crowds, plan your diving trip around the South Red Sea. The reefs are in pristine condition and at sites like Marsa Alam. Elphinstone Reef and Abu Dadaab you'll see sharks, turtles, and an abundance of colorful marine life.
On your final day, you can drive back to Amman (about 5-6 hours) or you can fly out of Aqaba and connect in Amman.

Jordan is an incredible country and one of my top travel destinations! It's full of incredible natural wonders, a rich history, and a delicious food scene.
Follow my 10-day itinerary for Jordan and explore the best the country has to offer!