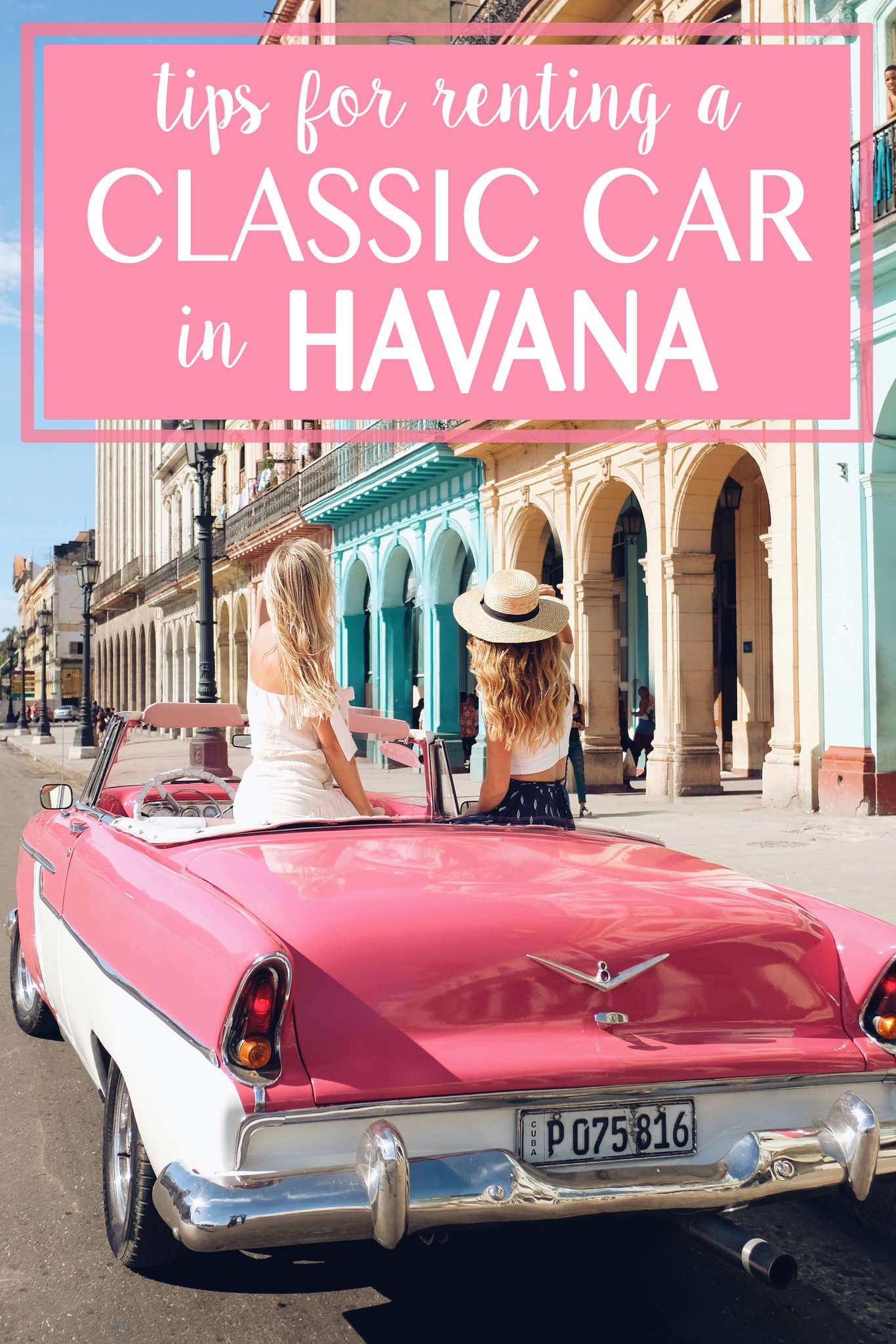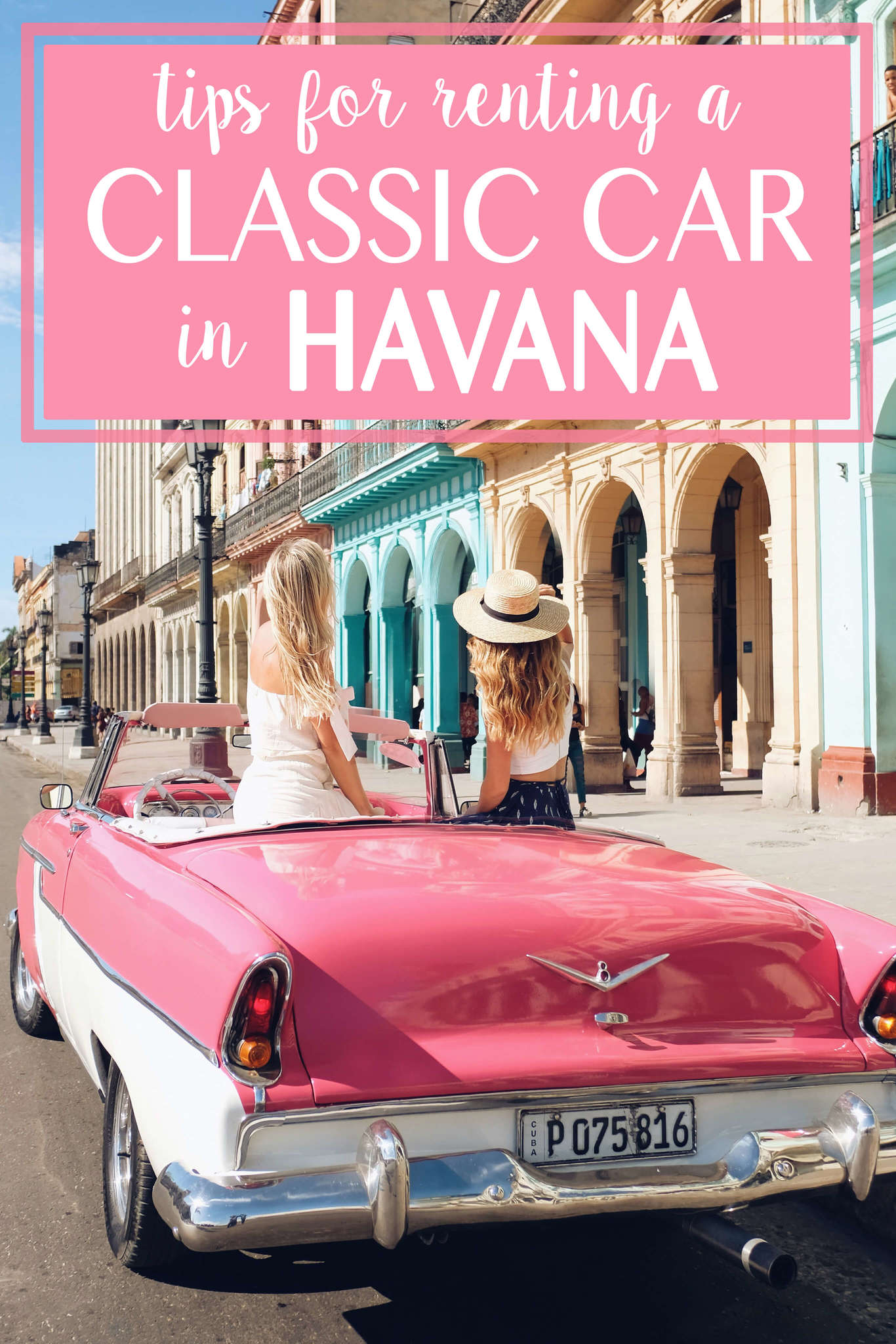 There is no better way to see Havana than from the backseat of a classic car. On my Cuban adventure, I rented a bubble gum-pink convertible for an unforgettable cruise around town and some once-in-a-lifetime photo ops!
Ready to step back in time and soak in the incredible sights and sounds of this colorful Caribbean island?
Here are a few essential tips for renting a classic car in Havana.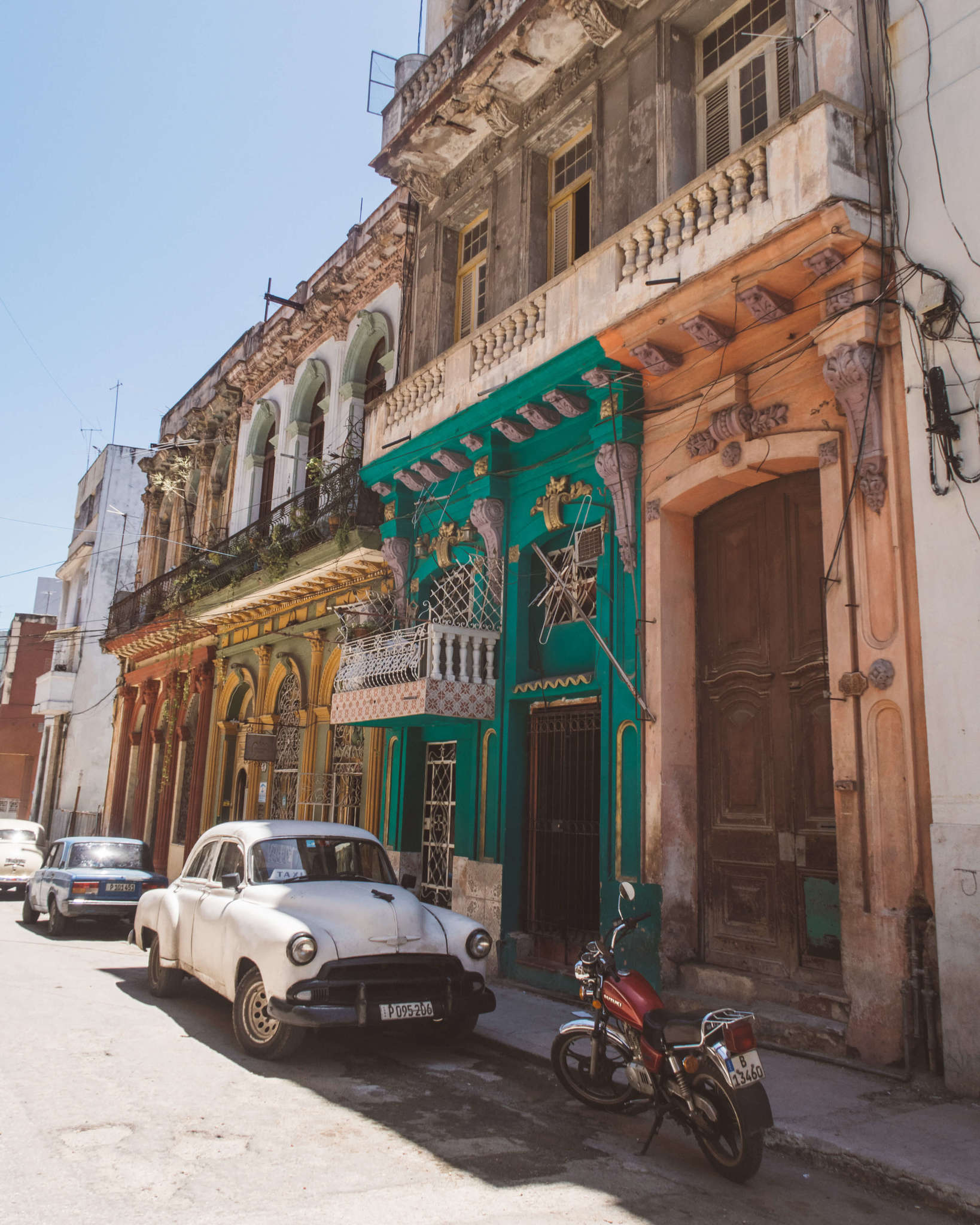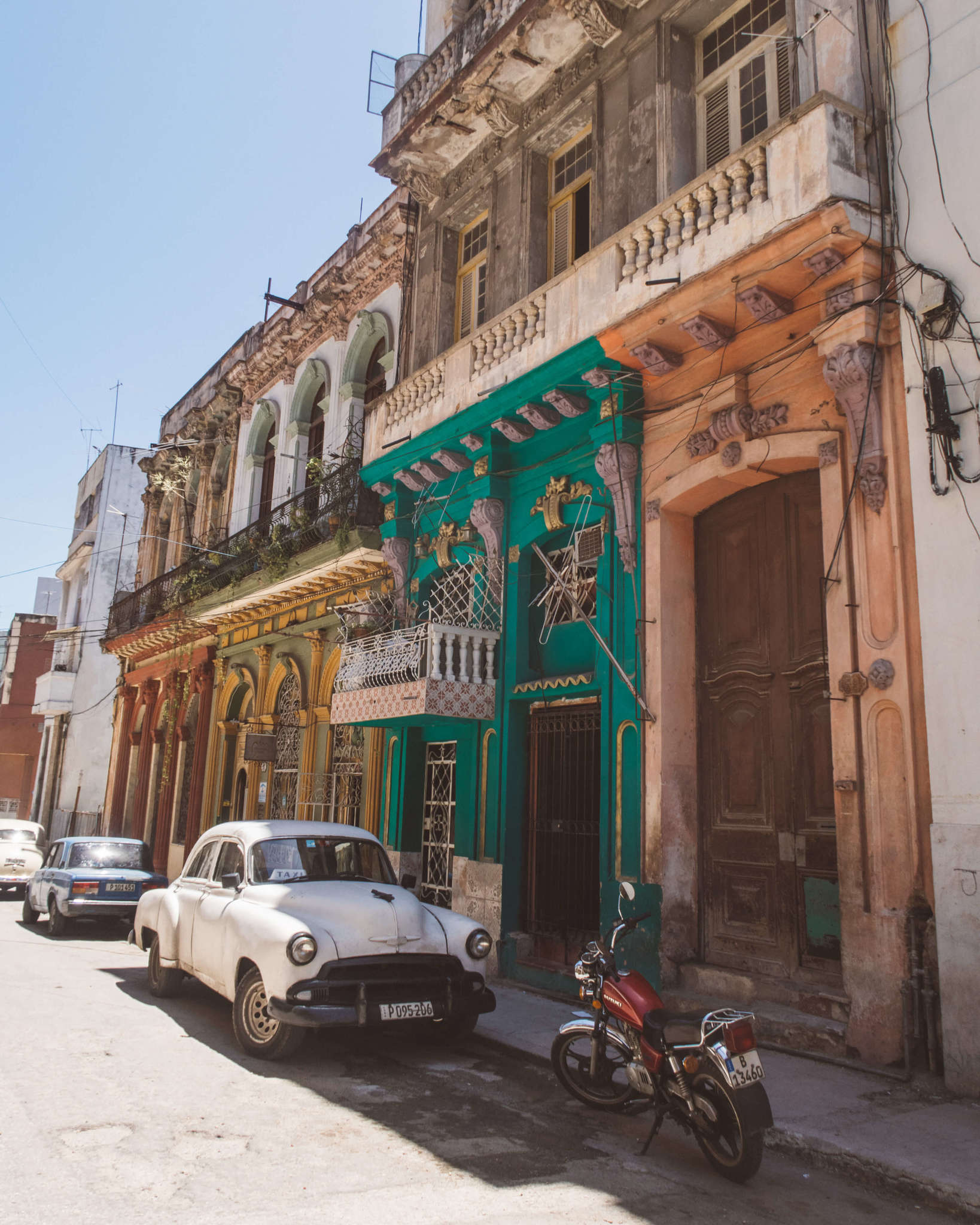 Where to Rent
All of the rental car companies are government owned. They are under different management, and you'll find a few variations of the rules, but generally speaking, they are all the same.
Everybody charges the same prices, and it's a low-tech affair, so the easiest thing to do is to walk up to the car rental office.
You'll find a high concentration of car rentals near the cruise terminal, along the coast, and near the capitol building. Once you're there, find a car that you like and make it yours.
We paid $40 per hour for a gorgeous convertible.
You can easily book a car once you arrive, but it can sometimes be hard to find a specific car (if you have a color and model in mind). We found the pink convertible after searching high and low, so it would have been nice to have it organized ahead of time.
Strawberry Tours offers a Havana vintage car tour. It costs $29 for a seat or you can rent the whole vehicle out for $99 (for up to 5 people). While it doesn't look like you can choose the color of your car (if you book an entire vehicle), I'm sure they would take requests! It also becomes cheaper at $99 for 2.5 hours than the $40 per hour I paid on arrival.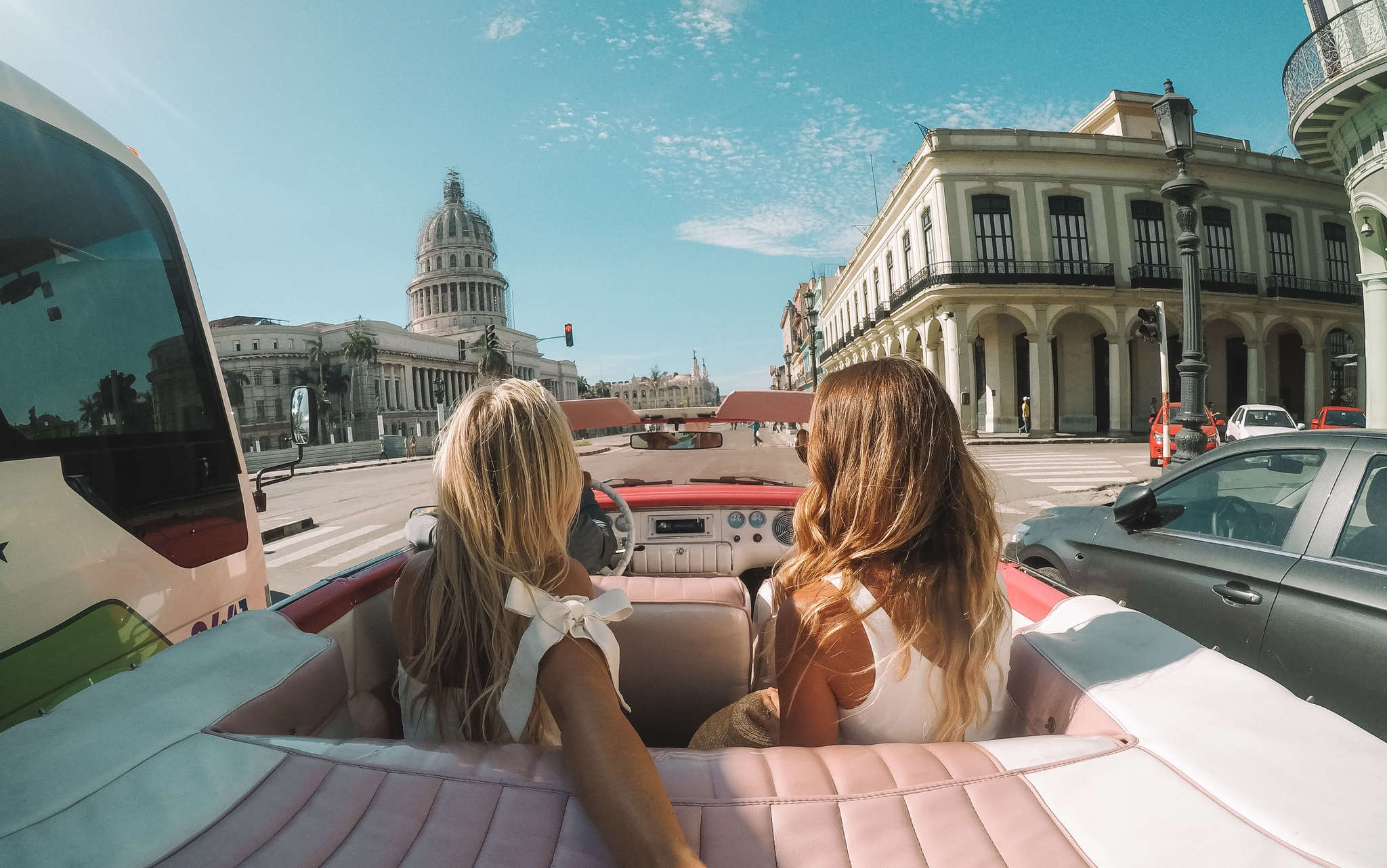 Making a Plan for the Day
It's best to rent a car for a few hours and get a driver. If you're staying in Cuba for longer, I recommend getting around with taxis and buses.
When it comes to traveling a long distance and navigating the winding side streets, they are the easier options. With that said, there is nothing like cruising down the main drags of Havana in your own classic car!
To make the most of your time, follow a planned route. Any car rental agency will have a standard city tour map. It will take you through Old Havana, past all the main streets, and then back to your starting point.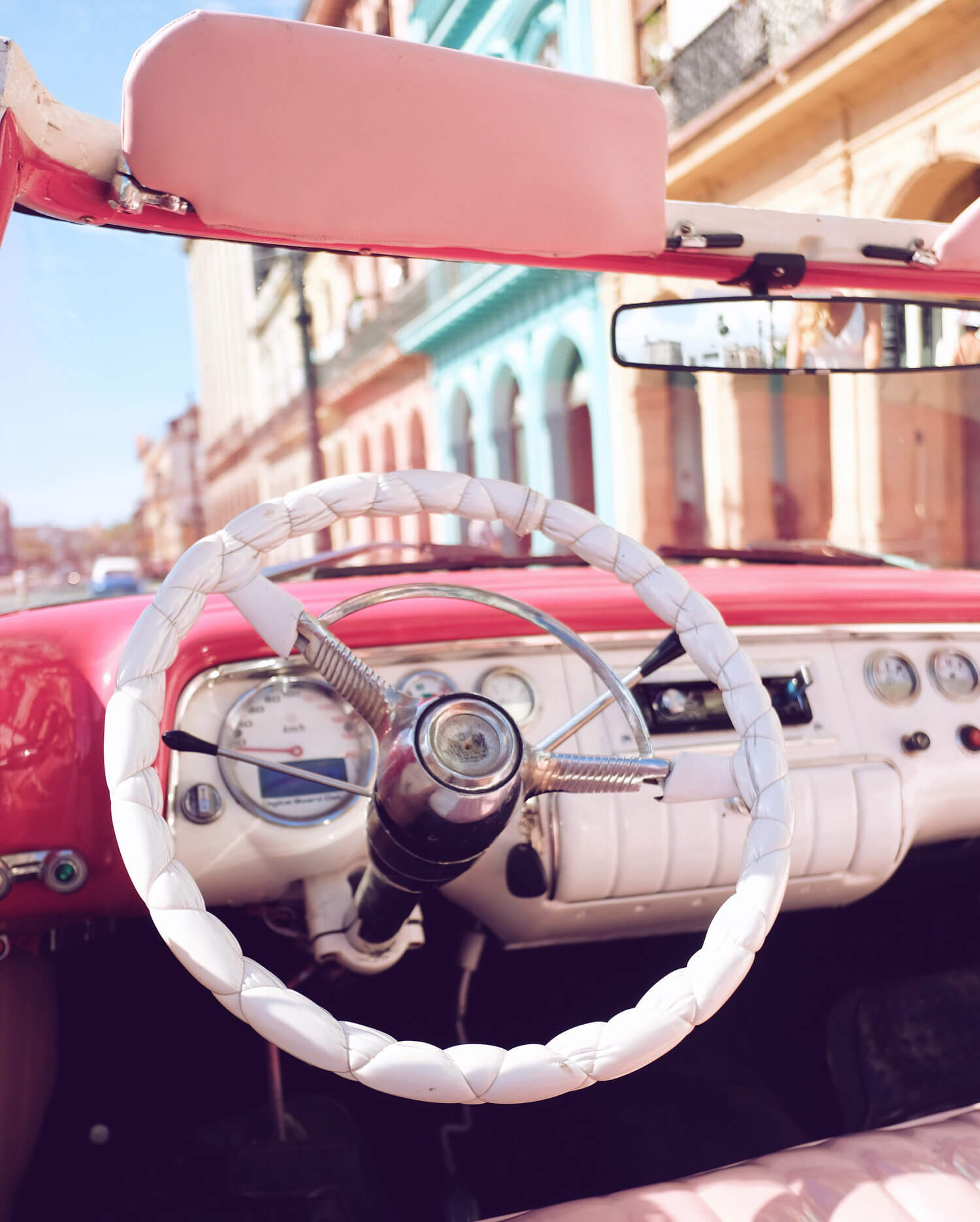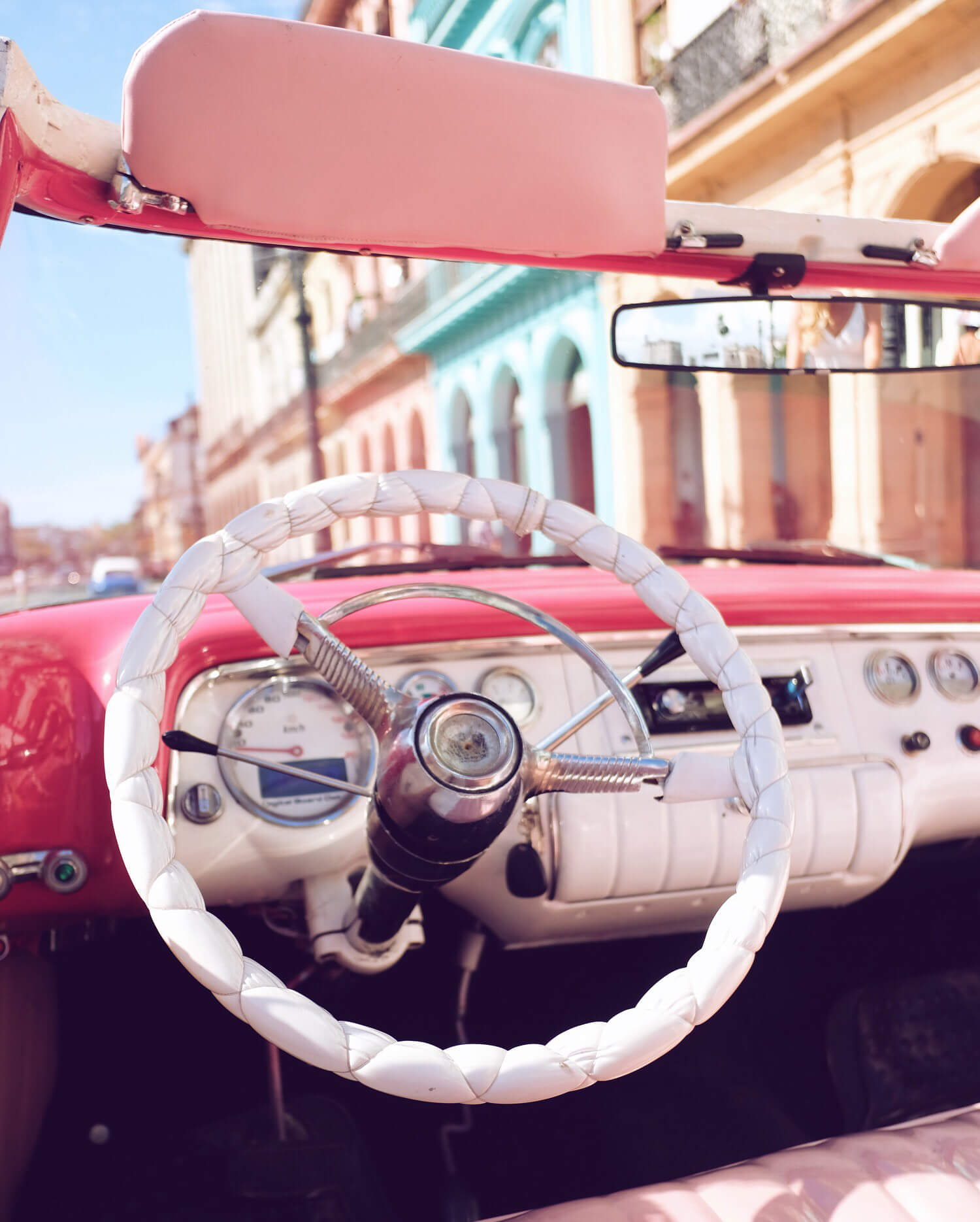 Taking a Ride with Gran Car
The first company to jump on the classic car bandwagon was Gran Car. For years, this state-run company was the only one offering tourists a ride around town in a vintage convertible.
More recently, however, native Habanos have been offering people (not-so-legal) discount rides around town. While they can be cheaper than official Gran Car vehicles, you'll ultimately be getting into a random unlicensed person's car.
Stay on the safe side, and look for cars that have a Gran Car sticker on them. They are the only legit cars in Cuba, and they are your best bet.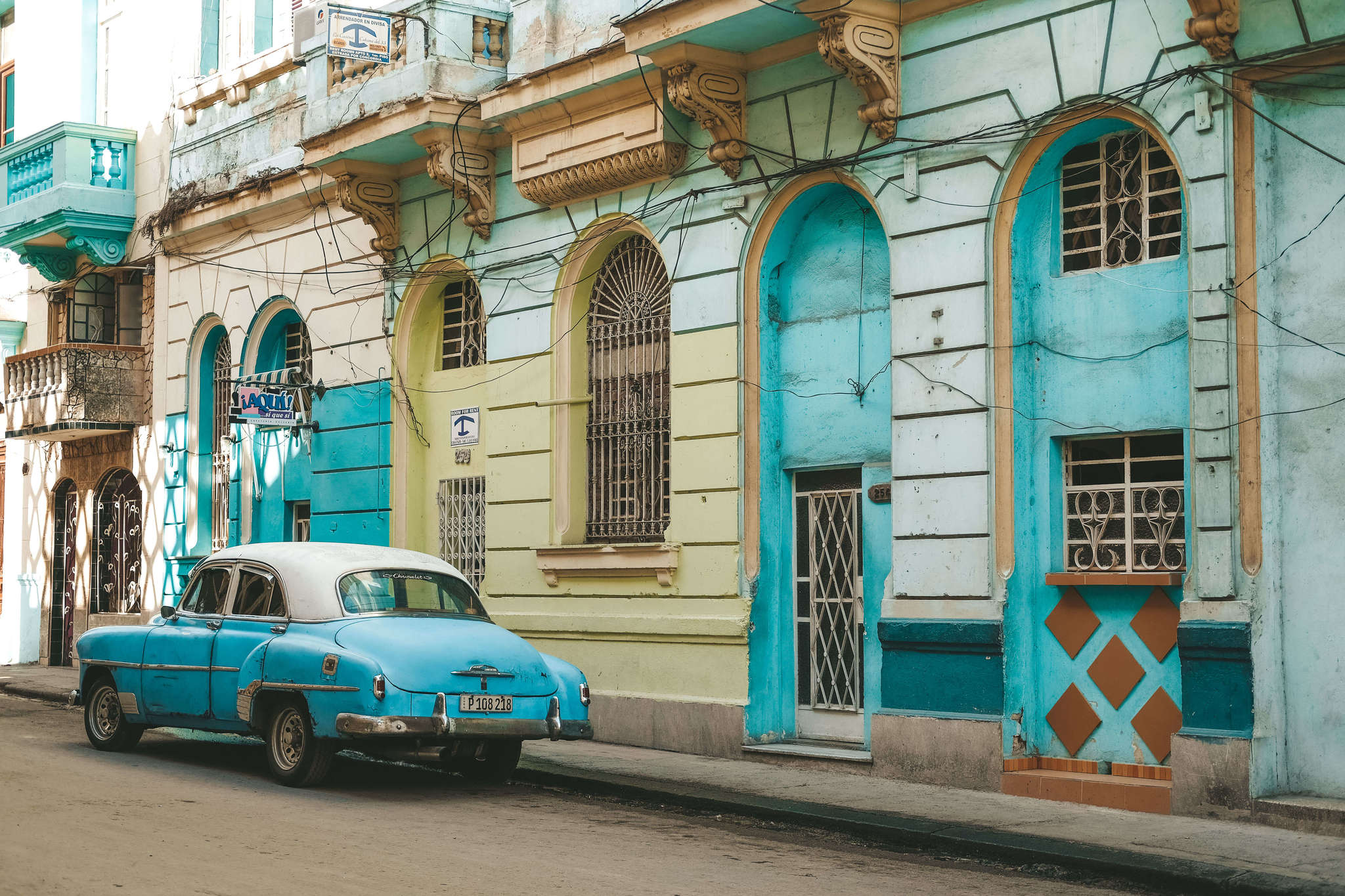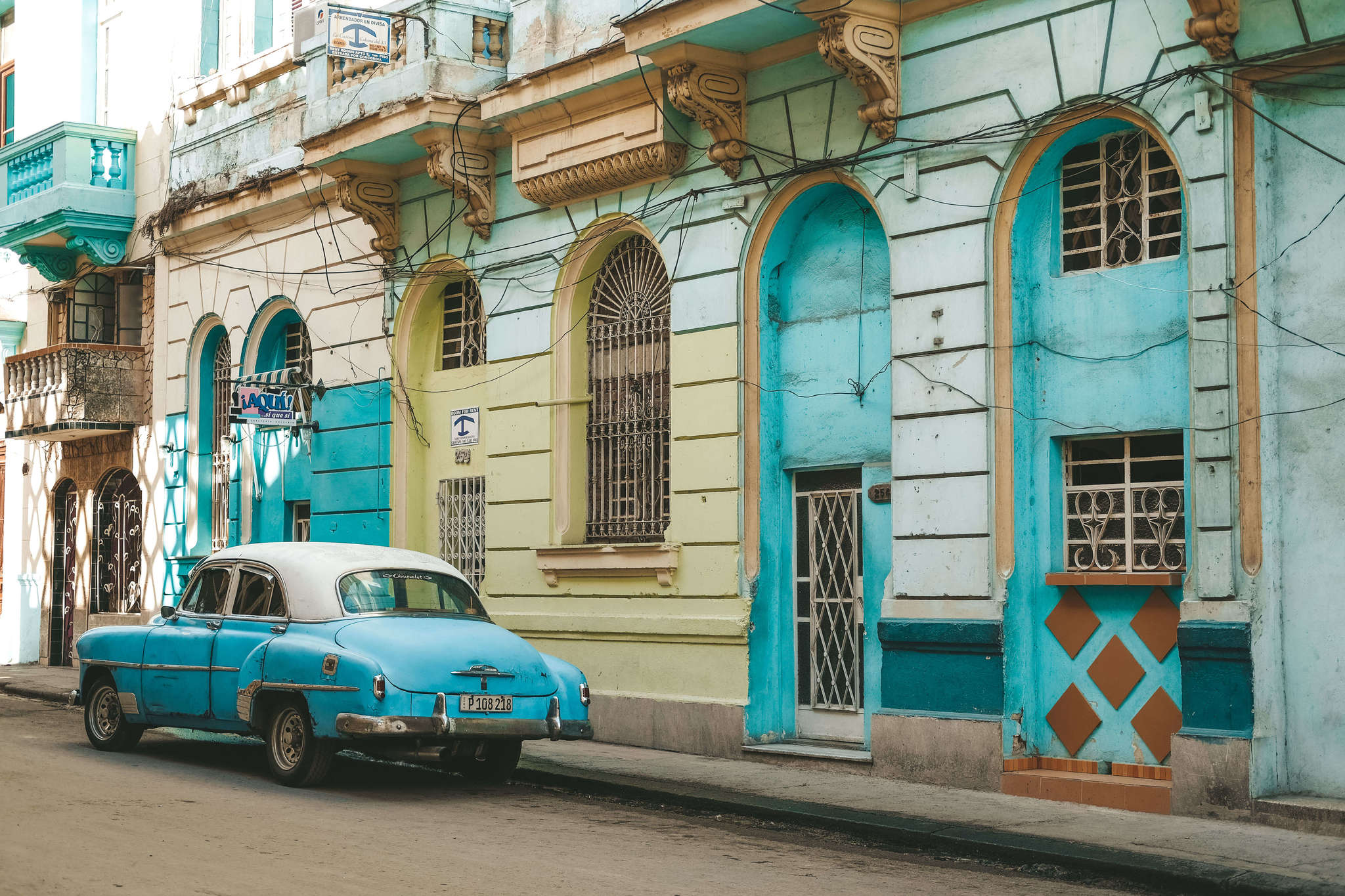 The City Tour
When you arrive for your tour, you will see a map of all the stops. Here's what to expect.
Pickup locations:
Hotel Nacional, The Ferry terminal, The Capitol building (outside)
Stops — these are a few places you'll definitely want to hop out of the car to explore:
Hotel Nacional: Full of old-world charm, this place is a worth a visit whether you come for the night or just to take photos.
Panoramic Tour Along the Seafront Avenue, Malecón: Officially known as the Avenida de Maceo, this iconic seaside promenade is one of the best places to get a sense of local life—day or night.
The Revolution Square: Plaza de la Revolución is one of the biggest city squares in the world, and it's the spot where you can take an elevator up to the top of the José Martí Memorial, one of the city's highest points.
Central Park: Stop here to sip a mojito while you watch the world pass by from the heart of Havana.
Opera House: Gran Teatro de La Habana is one of the world's most beautiful opera houses, and it's a great experience even if you have only basic high school Spanish.
Capitol Building: While it's currently under construction, it's still an impressive site.
Former Bacardi Building: Bacardi left Cuba in 1960, but this art deco building is still a must-see.
Prado Promenade: The dividing line between Centro Habana and Old Havana, this is one of the best strolls in the city.
Sloppy Joe's Bar: It was the place to be and be seen for American celebs in the 40s and 50s, and it just reopened to its former glory!
Floridita Bar: Ernest Hemingway's old haunt, the bar is famous for its amazing daiquiris.
Museum of the Revolution: This is the perfect spot to learn about Cuba's rich history, and it is housed inside the impressive former Presidential Palace.