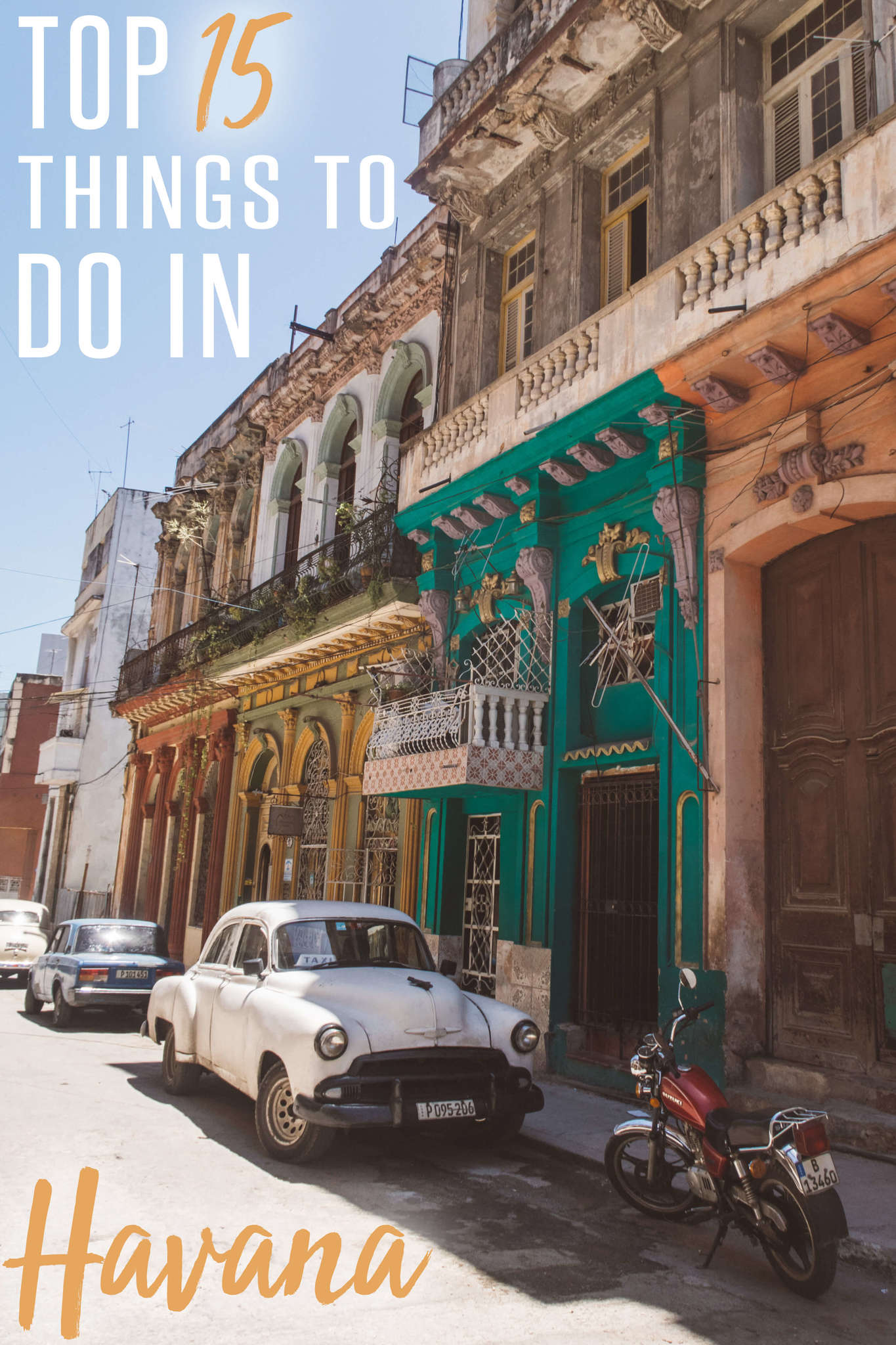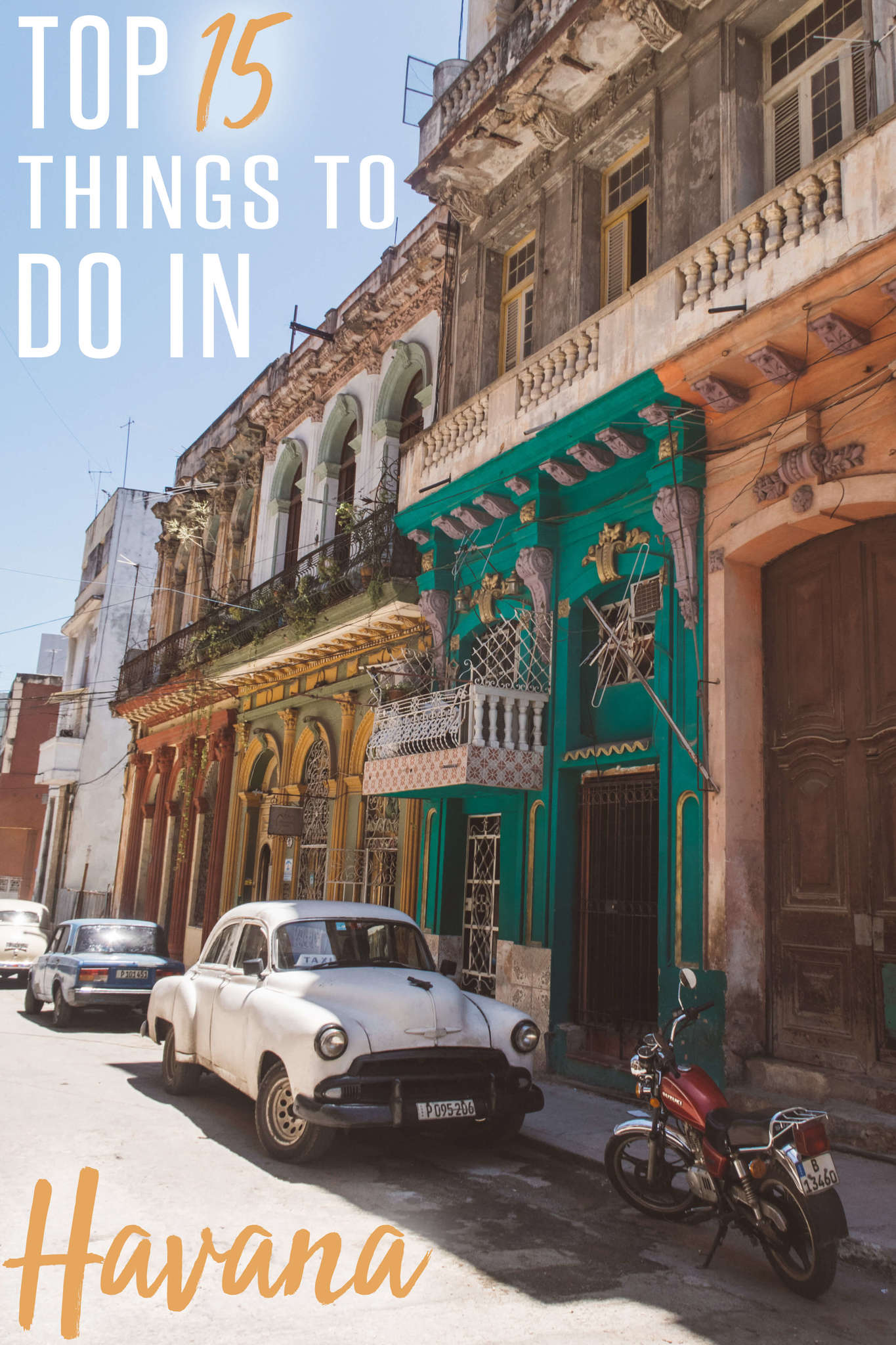 I spent 48 magical hours in Havana with my bestie, and it was a whirlwind adventure. I had been dreaming of going to Cuba for ages, and it was hard to decide what to do with so little time.
From sipping mojitos seaside to salsa dancing the night away, there is just so much to see and do in Cuba's capital.
Ready to fall in love with this beautiful city? Here are my top 15 things to do in Havana.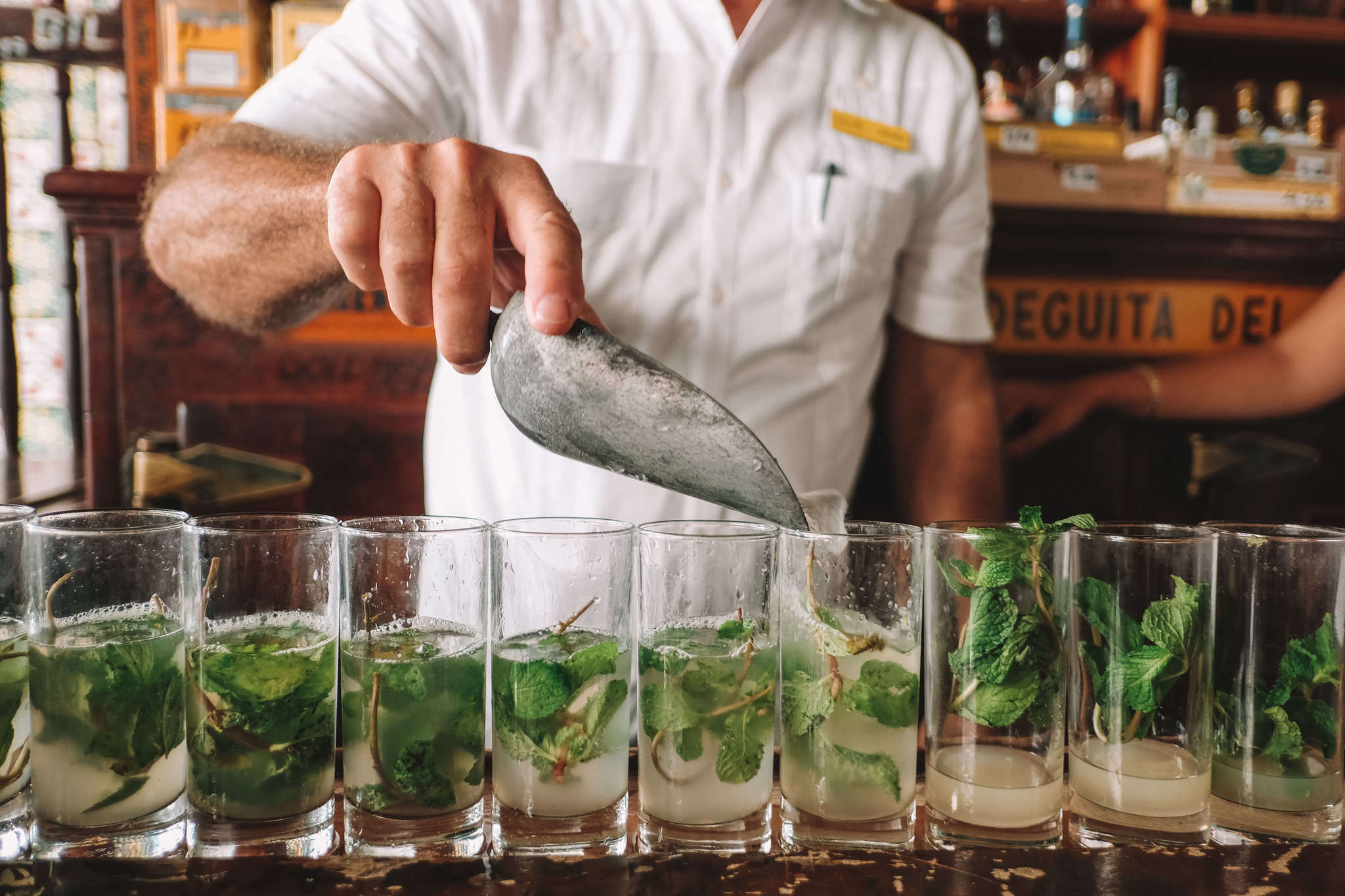 1. Have a Mojito at La Bodeguita del Medio
If the walls of La Bodeguita del Medio could talk! As the birthplace of the Mojito cocktail, many people (celebrities included) have flocked to the restaurant for almost 80 years now to get a taste.
Definitely, put the historic venue on your Cuba bucket list! It opens at 10:30 a.m., which is a perfect excuse to start your day with a boozy brunch.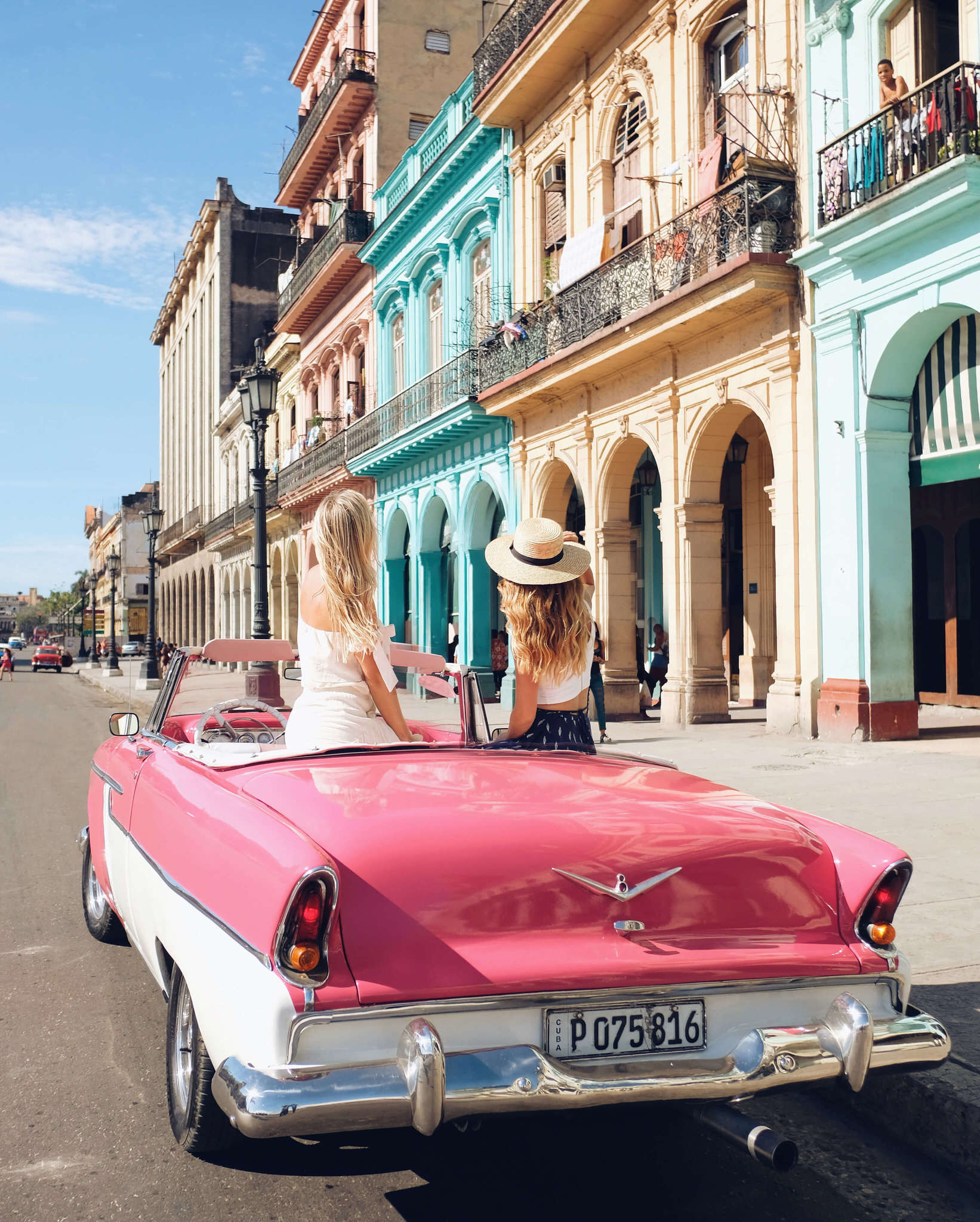 2. Rent a Classic Car for a Spin Around Havana
Rumor has it that there are a whopping 10,000 classic cars on the streets of Havana! Not only do they make for some incredible shots for Instagram, but they are also the perfect way to tour the city.
You can swing by any of the car-rental agencies right outside of the cruise terminal and do a tour for 40-50 CUC ($40-50 USD) per hour. Check out the bubble-gum pink classic car that I rented for the day!
Strawberry Tours also offers a Havana vintage car tour. It costs $29 for a seat or you can rent the whole vehicle out for $99.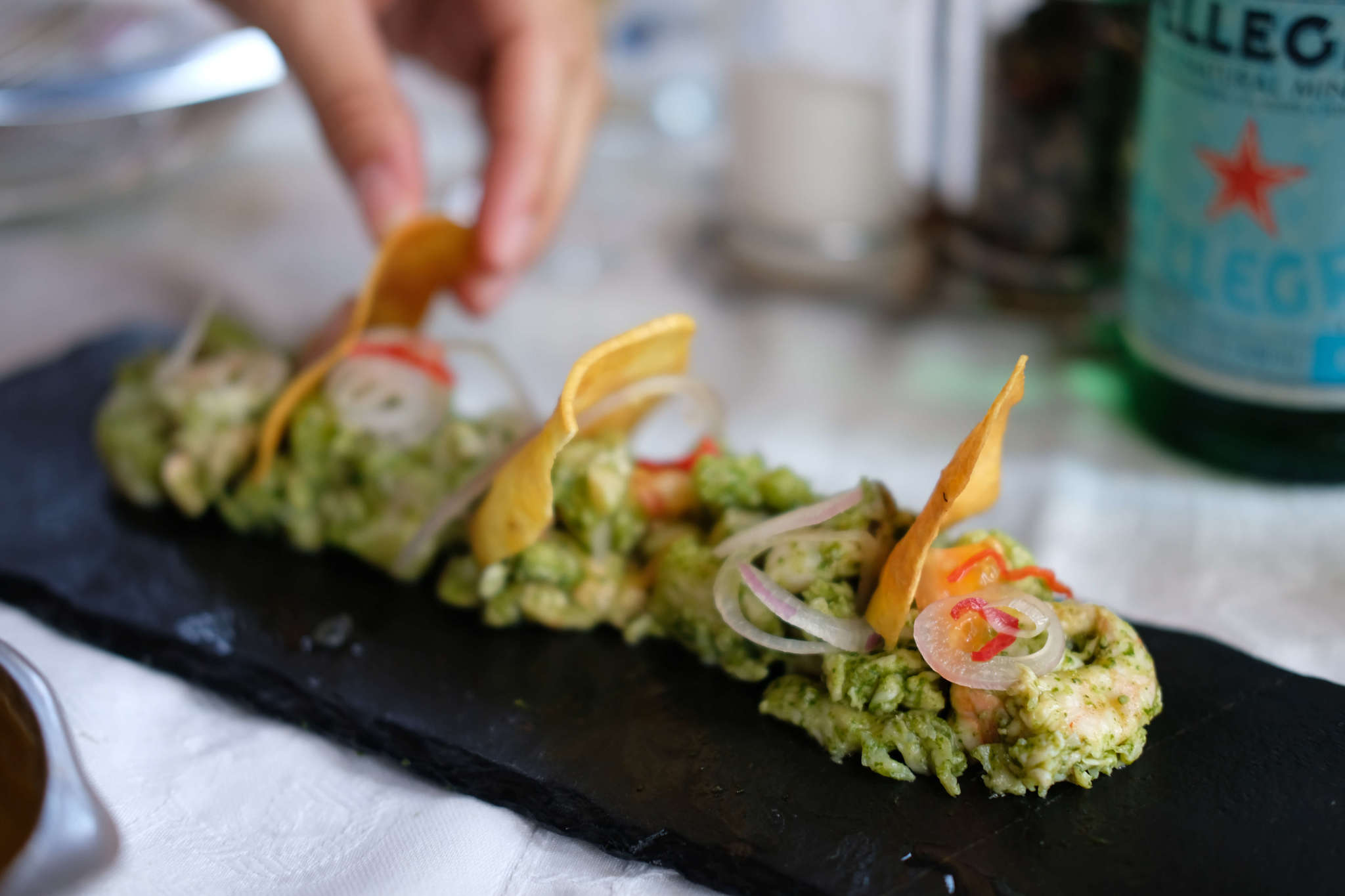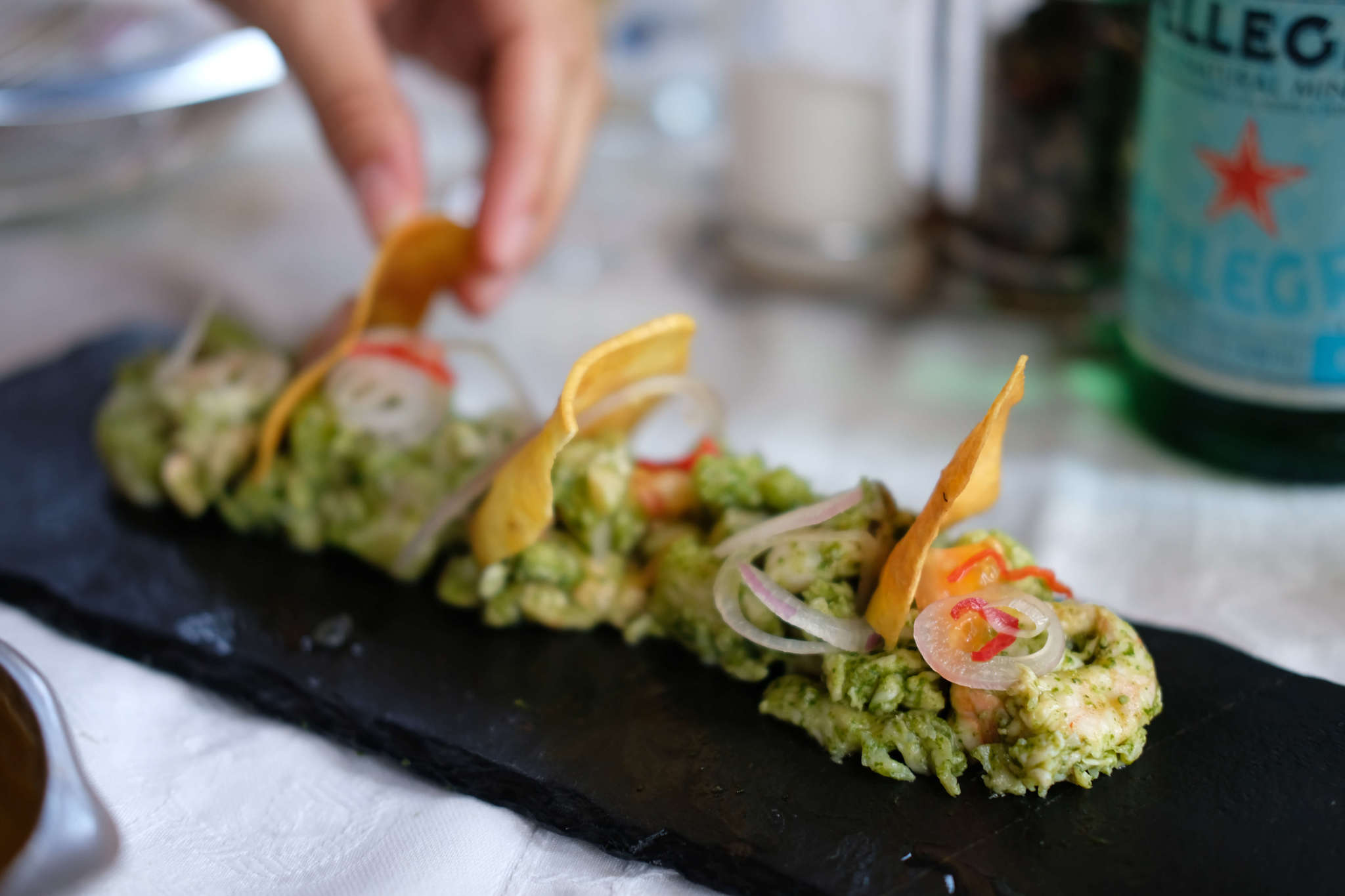 3. Eat at La Guarida
La Guarida is a local cultural icon. With striking décor and delicious Cuban cuisine, this place is a must-see in Havana.
Be sure to get a reservation (you can book via a Skype call or through their website), and plan for some time to linger in this quaint spot. They open at noon, so it's a good lunch or dinner pick.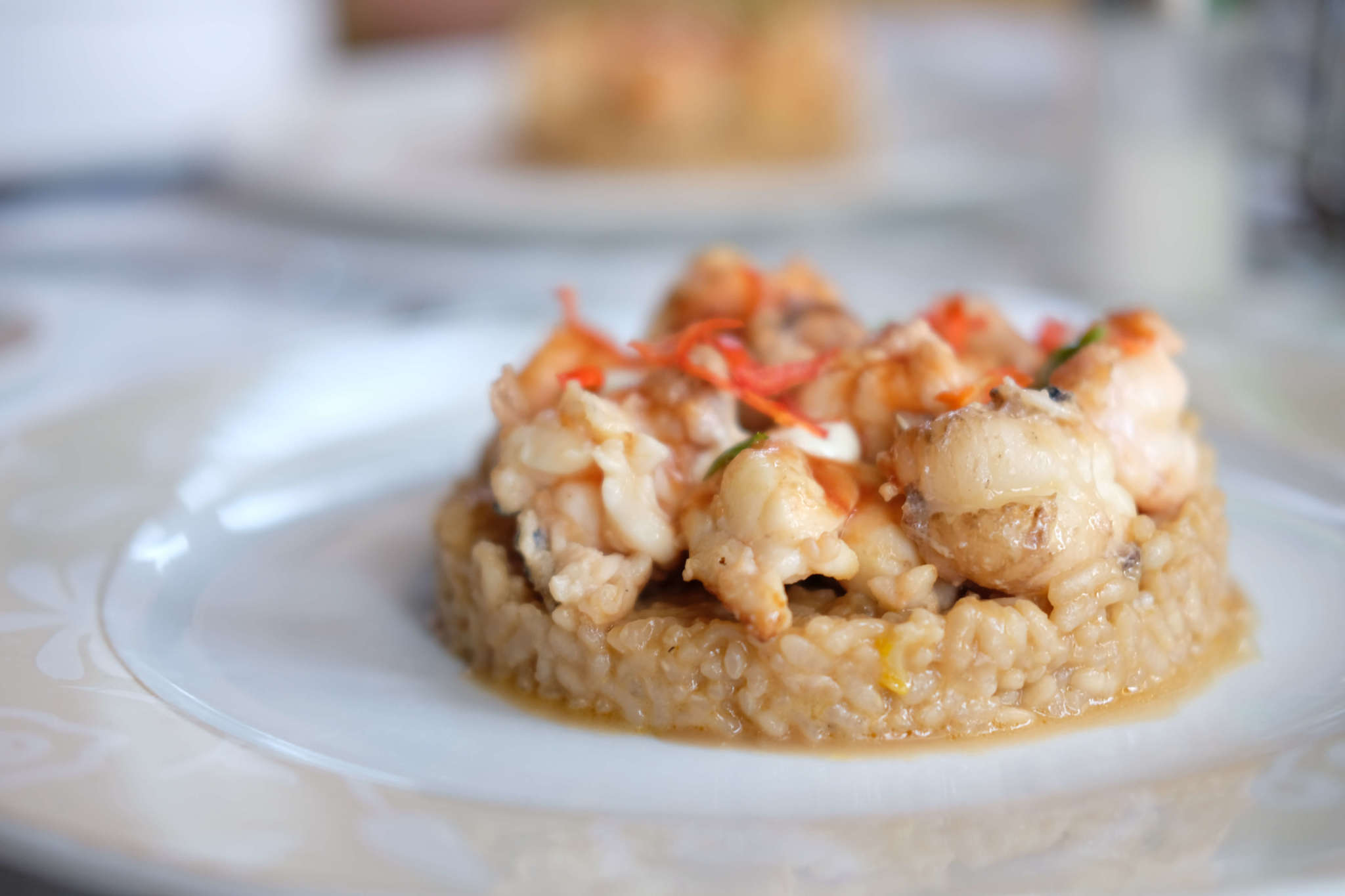 4. Eat at a Paladar
Going to a paladar is a one-of-a-kind experience. In a country full of government-owned restaurants, these little culinary gems are family-owned establishments serving up authentic homemade Cuban food.
O'Reilly 304 in Old Havana is popular among locals, while Nao Bar is the perfect place for a traditional Habanero experience. Another cool paladar experience, Cafe Laurent, is located in an apartment building.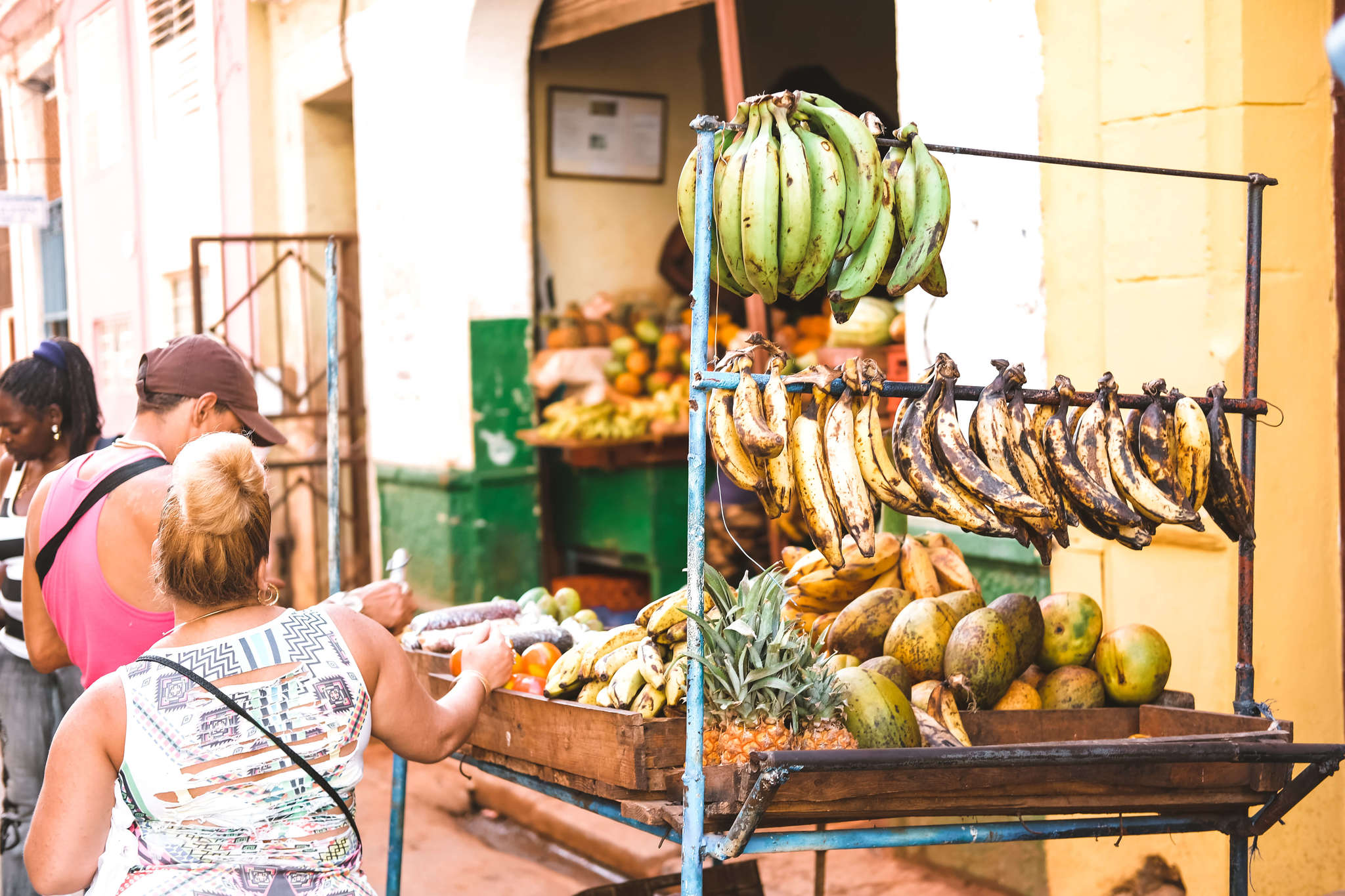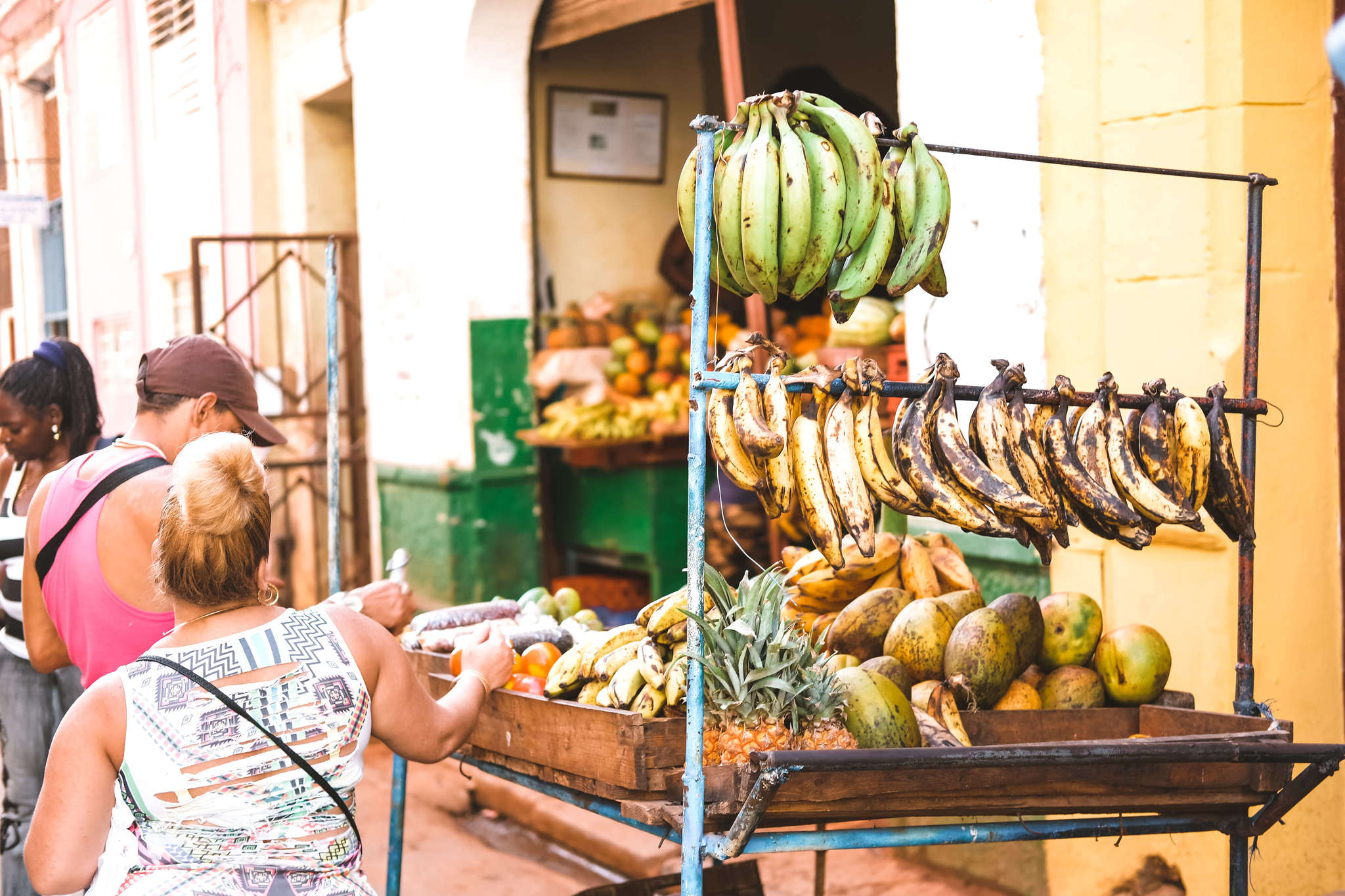 5. Try a Cuban Sandwich
First created by Cuban immigrant workers in Florida, the Cuban sandwich is seriously so delicious! With ham, pork, Swiss cheese, pickles and mustard tucked between slices Cuban bread, the sandwich has become an international favorite.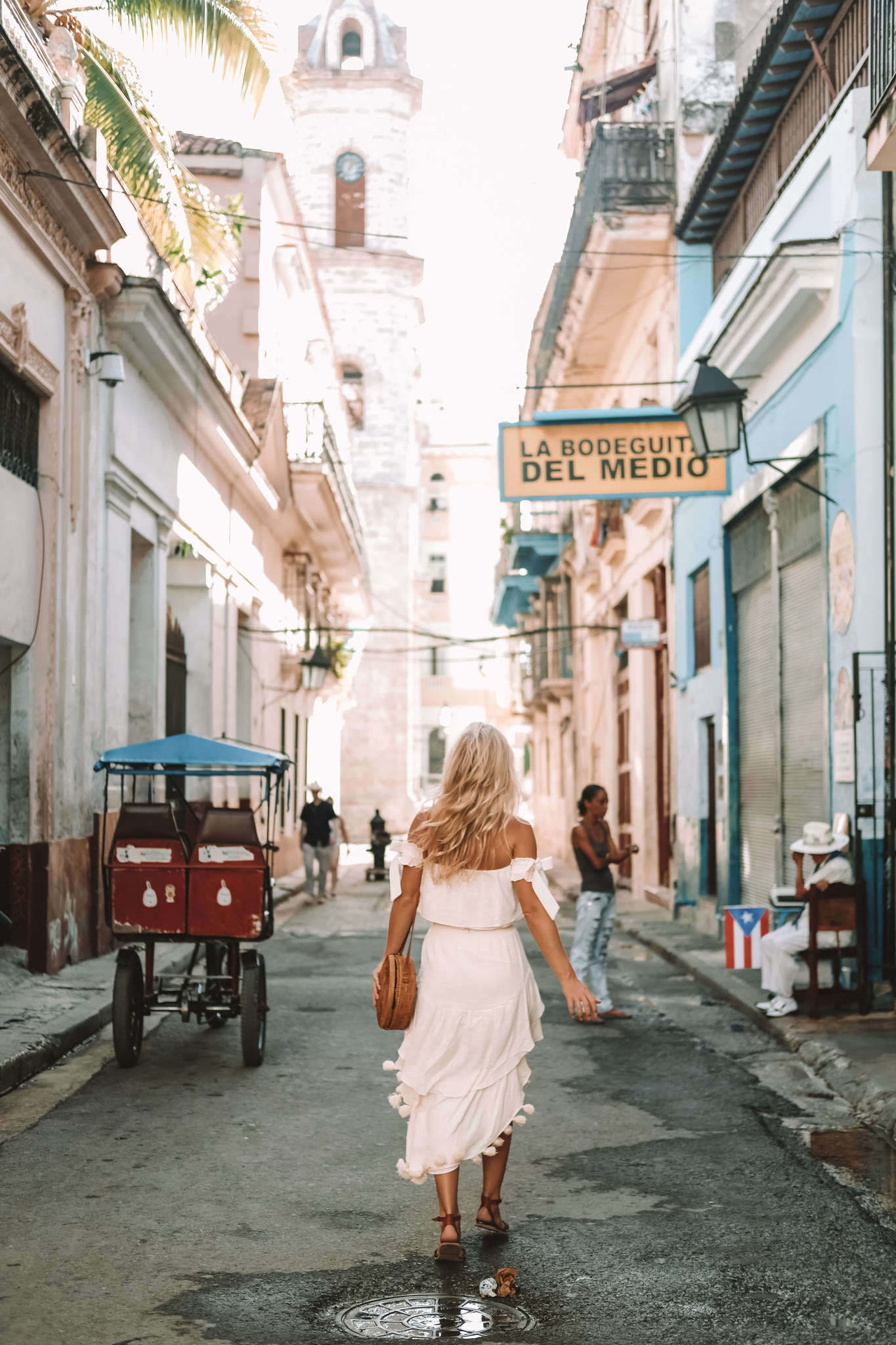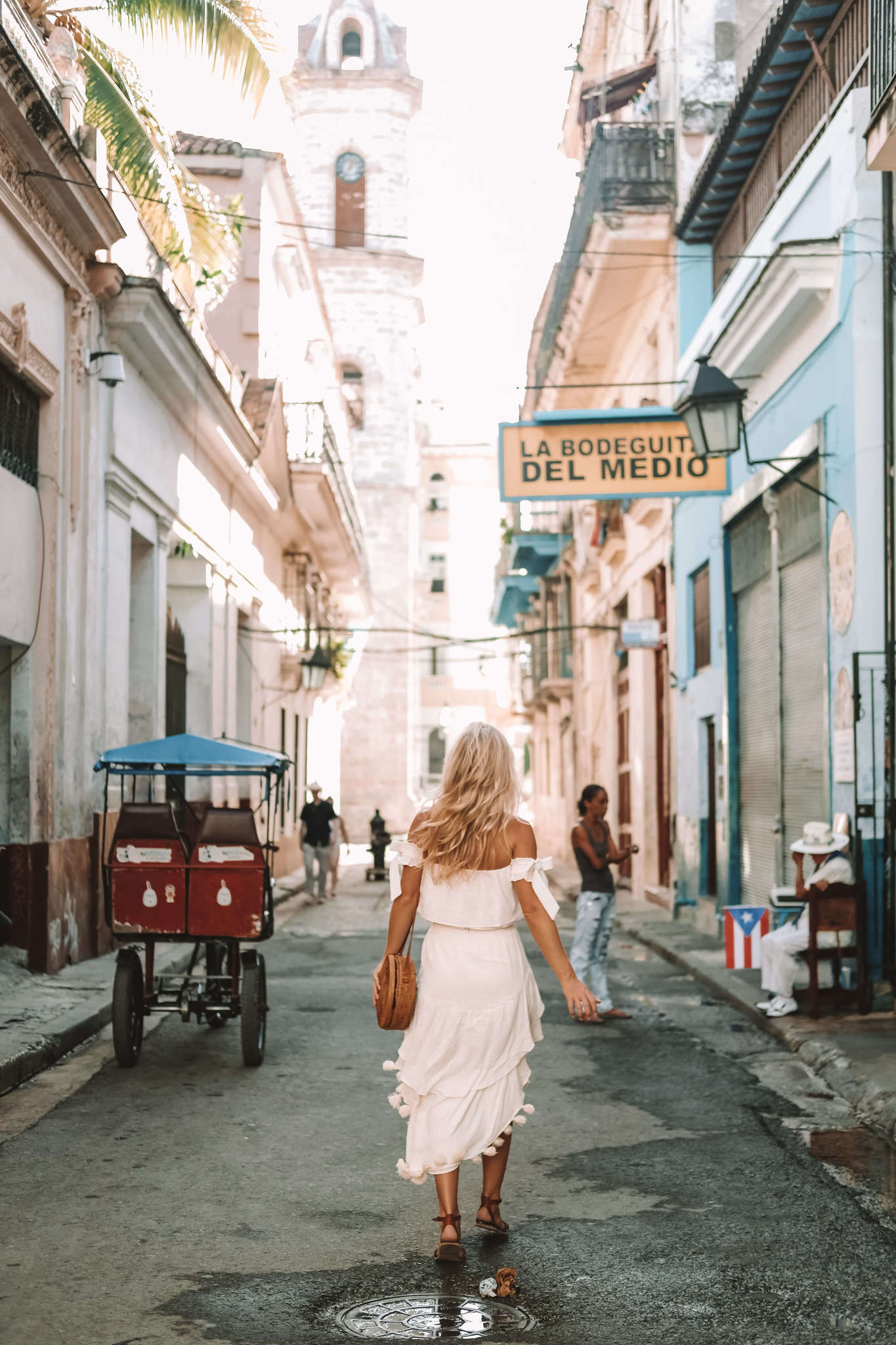 6. Stroll the Colorful Streets of Old Havana
It was love at first sight when I hit the streets of Old Havana. This UNESCO-honored Old Town is a charming district lined with pastel houses.
Hire a bicycle taxi or just hit the streets on foot. All you need is a good pair of walking shoes and a camera to take in the iconic city.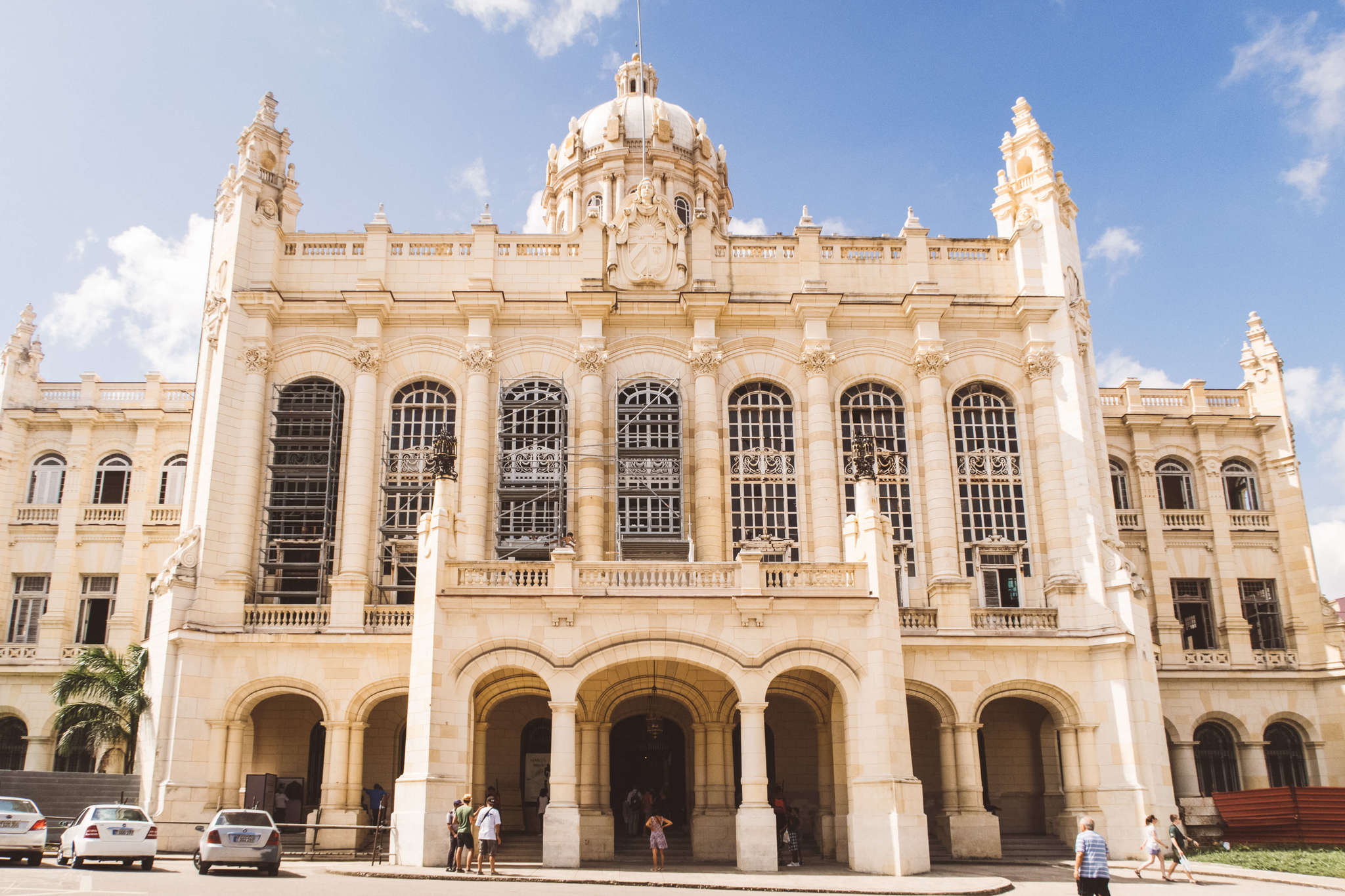 7. Visit the Museum of the Revolution
Whether you are a history buff or are struggling to remember Cuban facts you learned in high school, the Museum of the Revolution is an essential stop. It will offer you a glimpse into Cuban history and give you greater meaning behind how Havana developed over the years.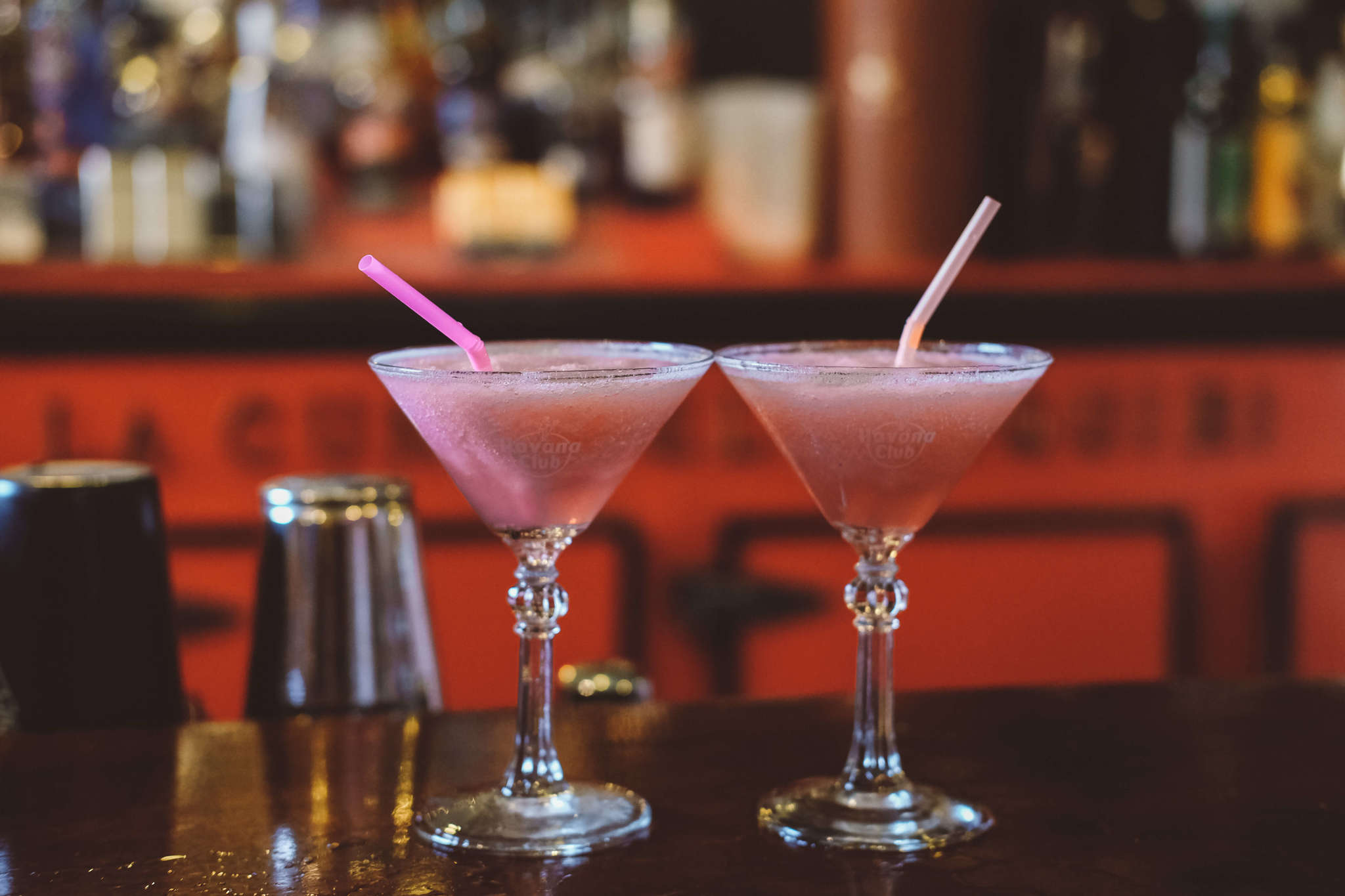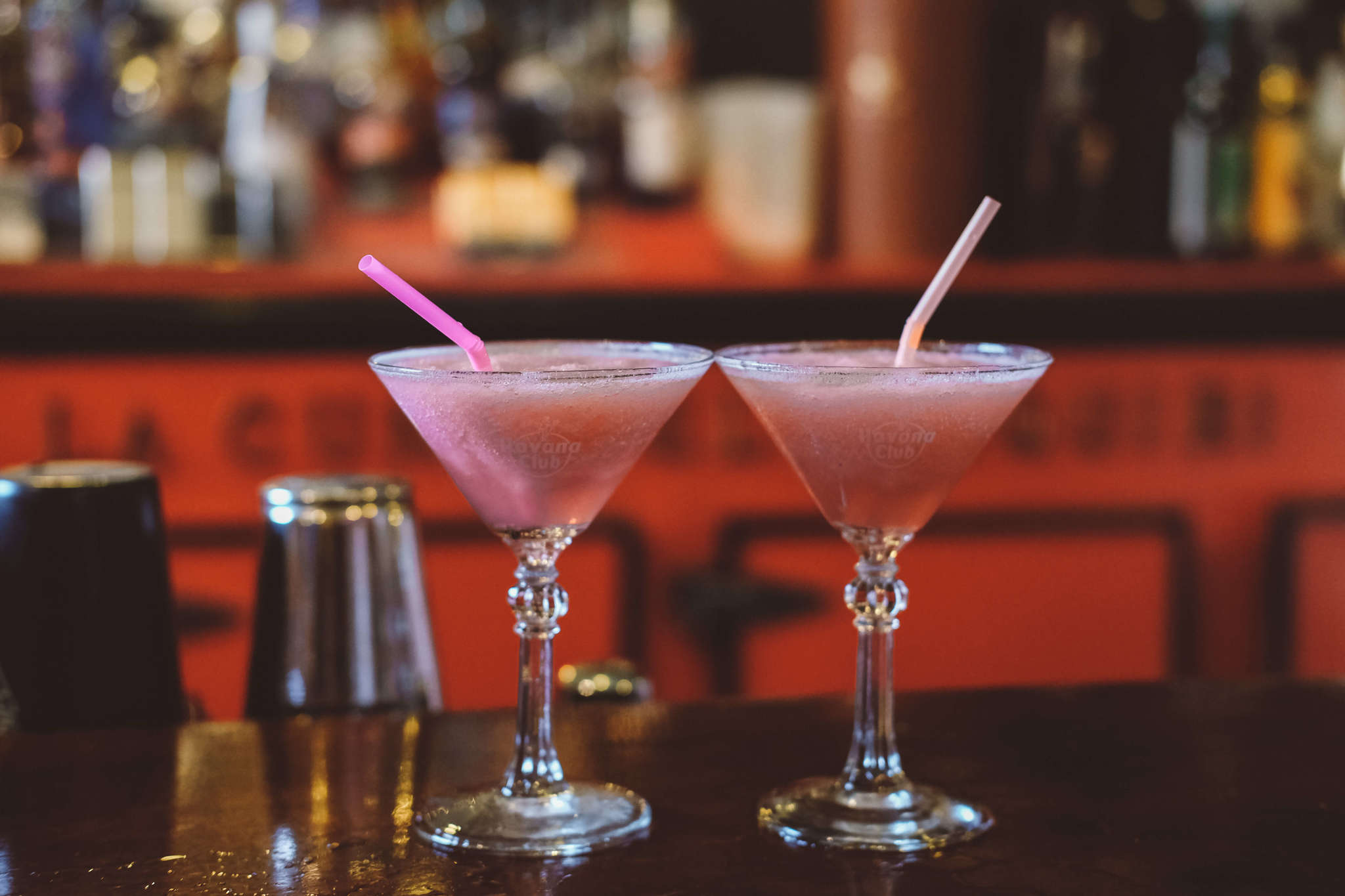 8. Grab a Daiquiri at La Floridita
You can't go to Havana without swinging into the birthplace of the daiquiri! As Hemmingway's favorite haunt, La Floridita is a quintessential Cuban experience.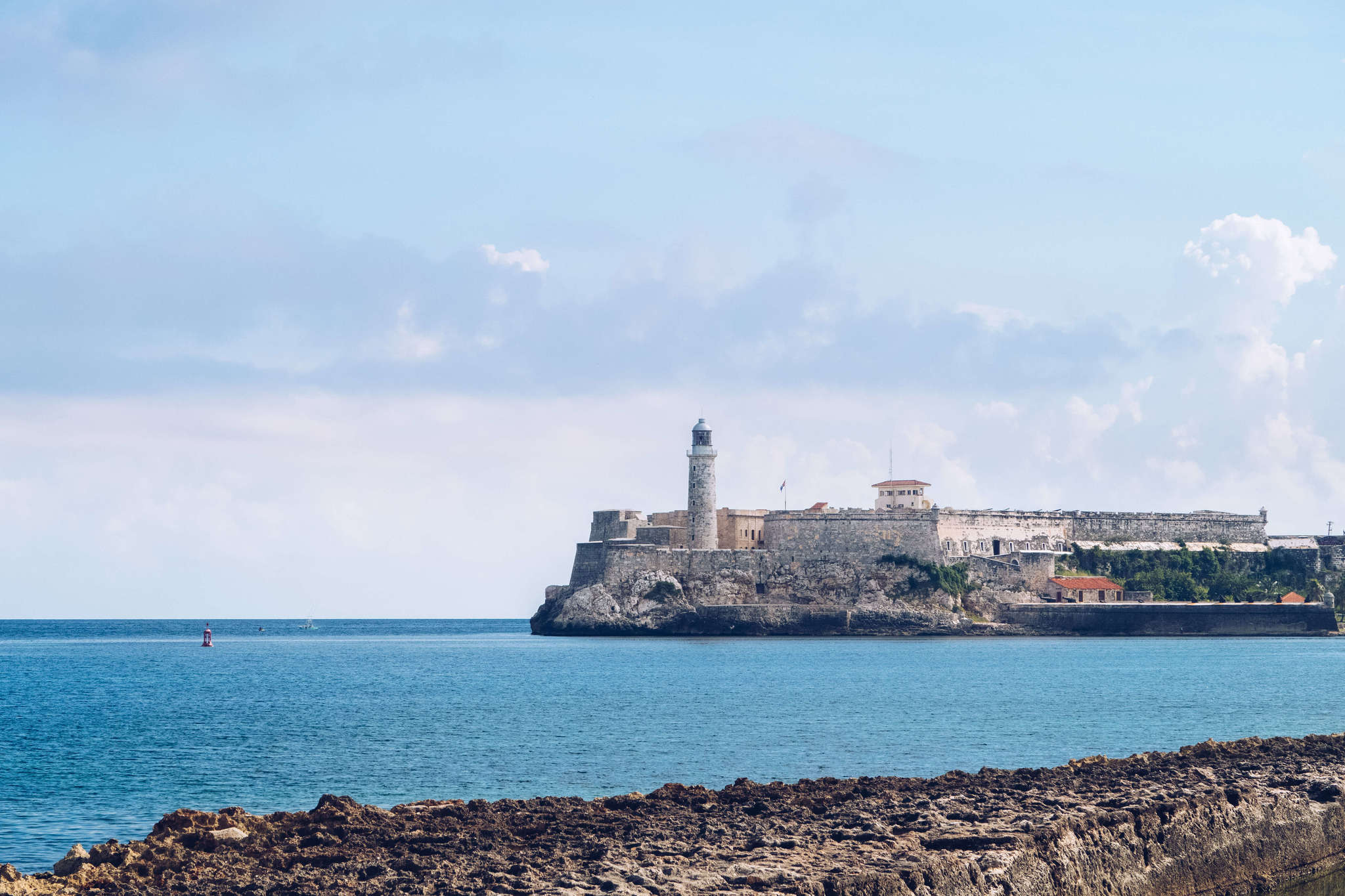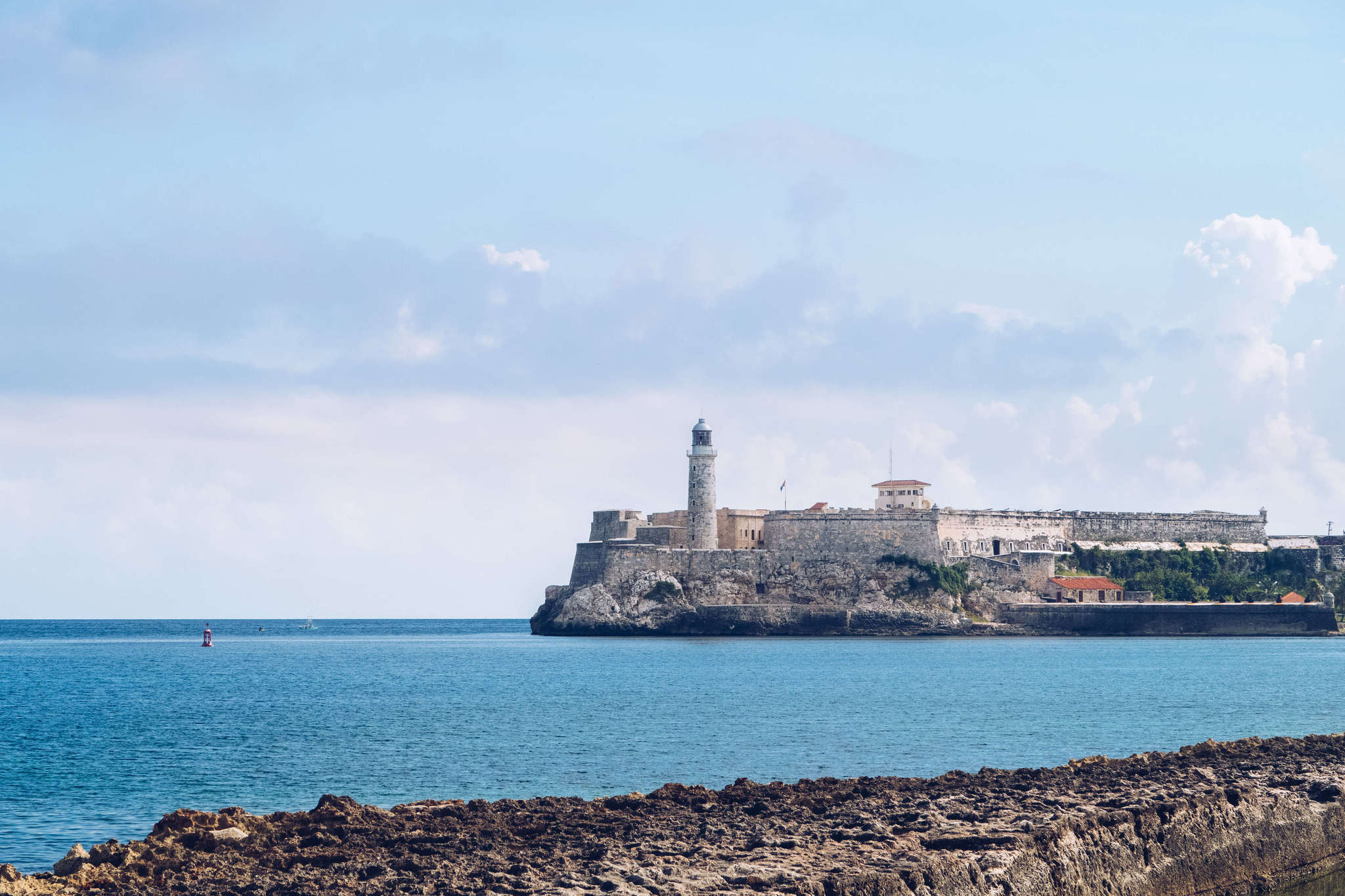 9. Stroll El Malecón
For a perfect view of the Havana seaside, come to El Malecón. Stroll down this five-mile road and take it all in. From fishermen working at sea to striking Spanish-colonial architecture, this strip is teeming with life and energy.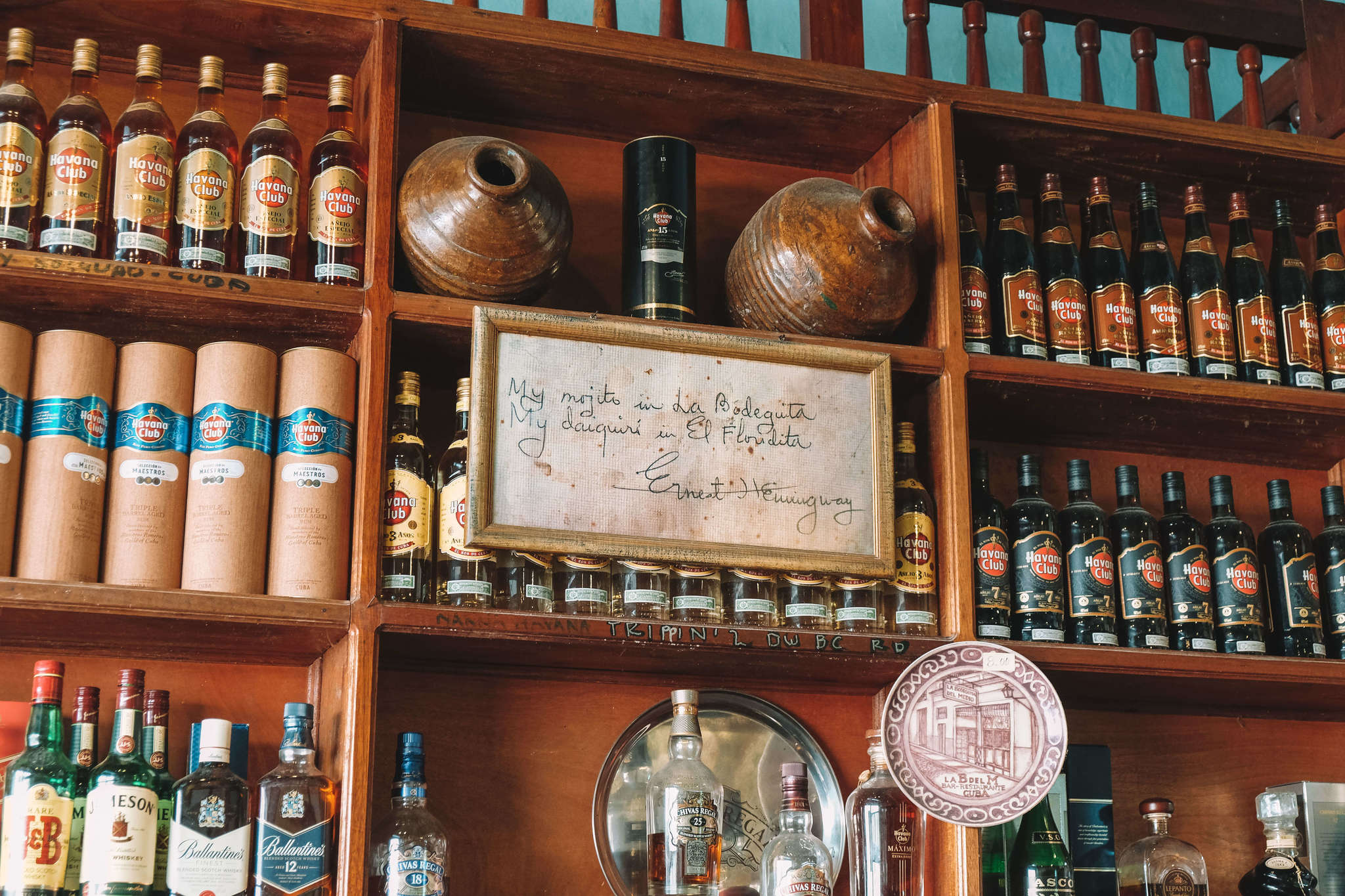 10. Shop for Rum and Cigars
When in Rome! Love them or hate them, nobody does rum and cigars better than Cuba. Even if you're not a fan, these make for the perfect souvenirs.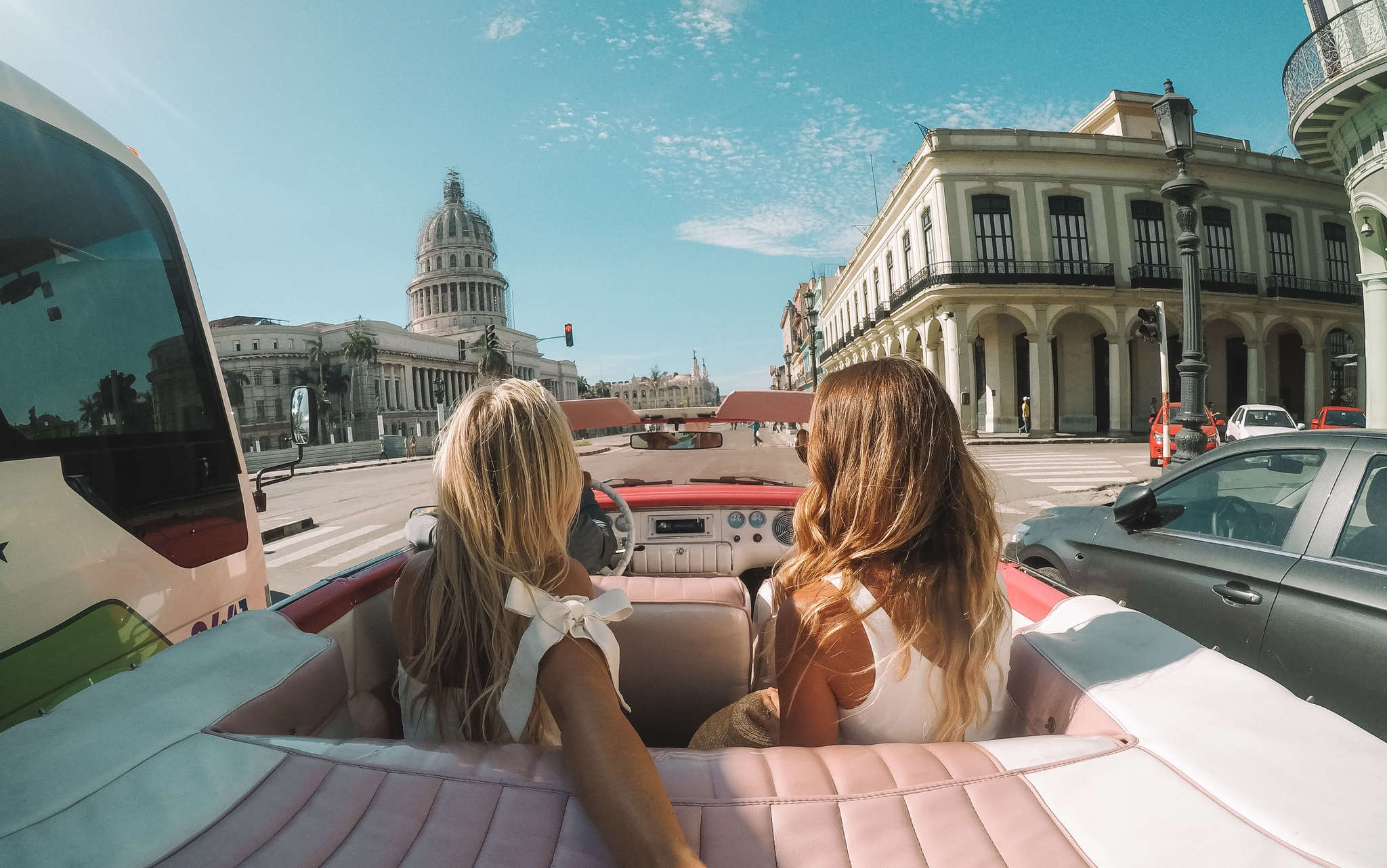 11. Visit the Capitol Building
This striking building is home to the third largest indoor statue in the world, La Estatua de la República, and some truly remarkable architecture.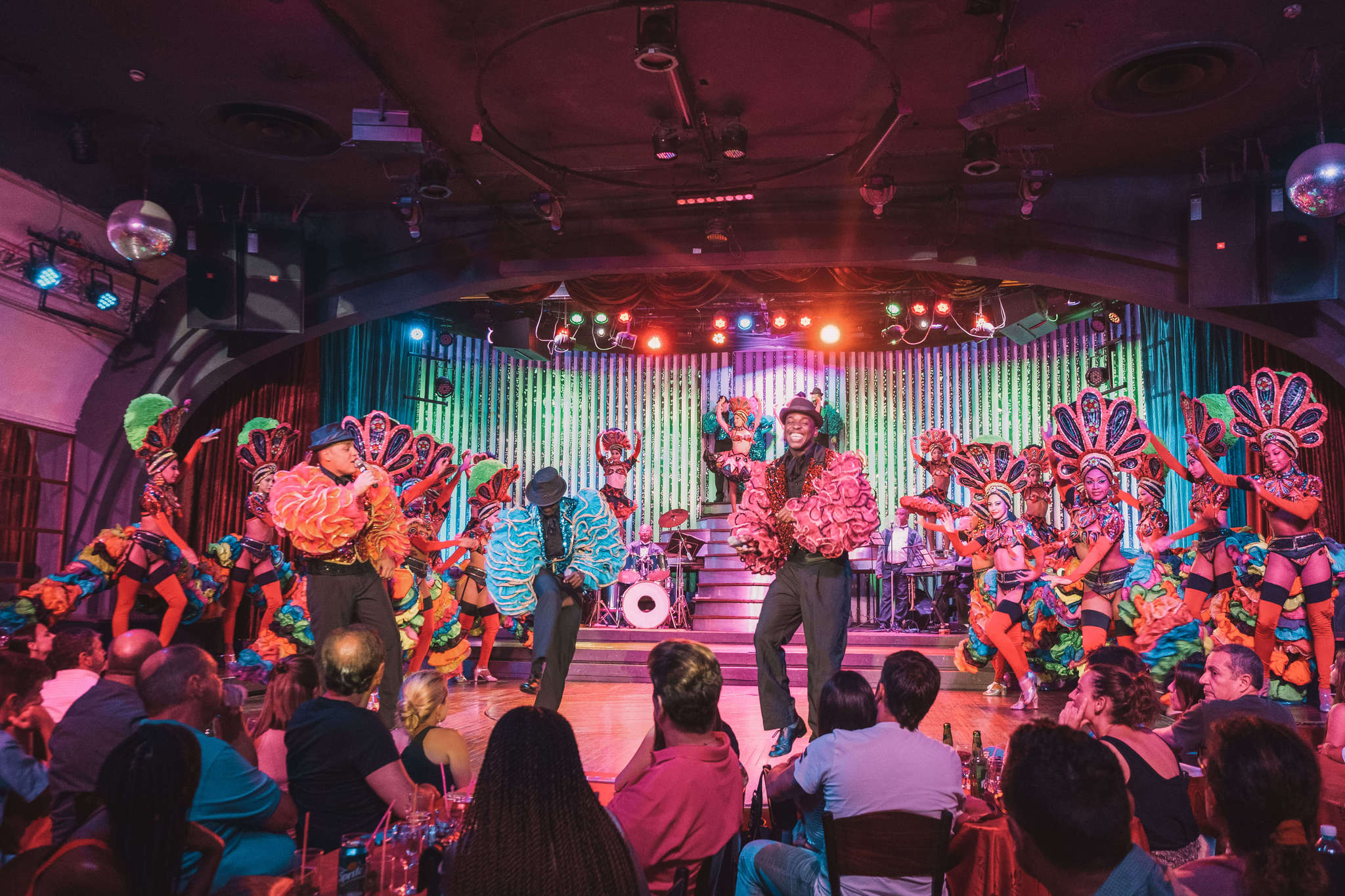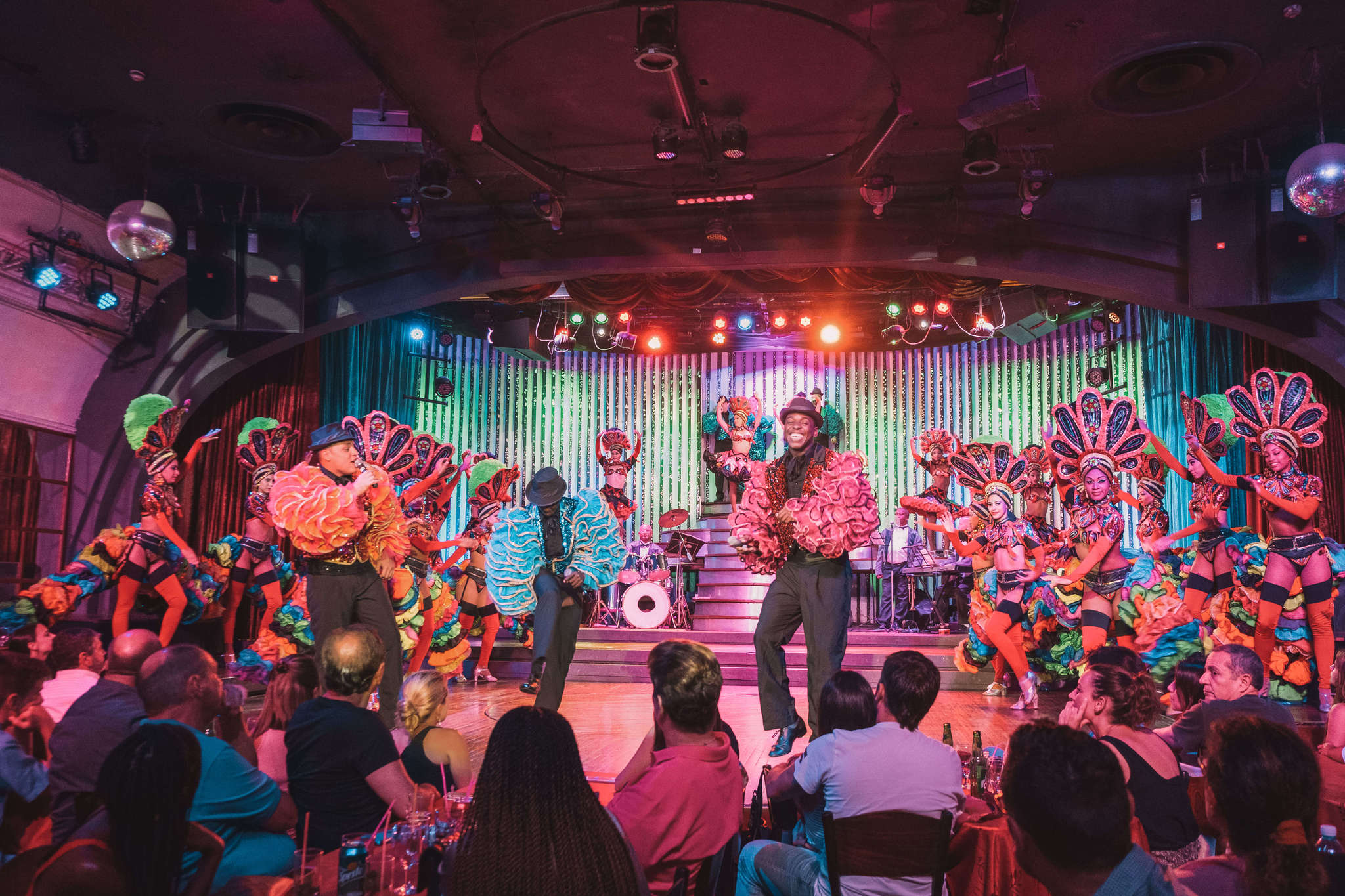 12. Watch the Cabaret at La Parisienne at Hotel Nacional
I absolutely loved watching the Cabaret at La Parisienne at Hotel Nacional! A blend of dance, acrobatics and comedy, this is one after-dark experience that you won't want to miss out on!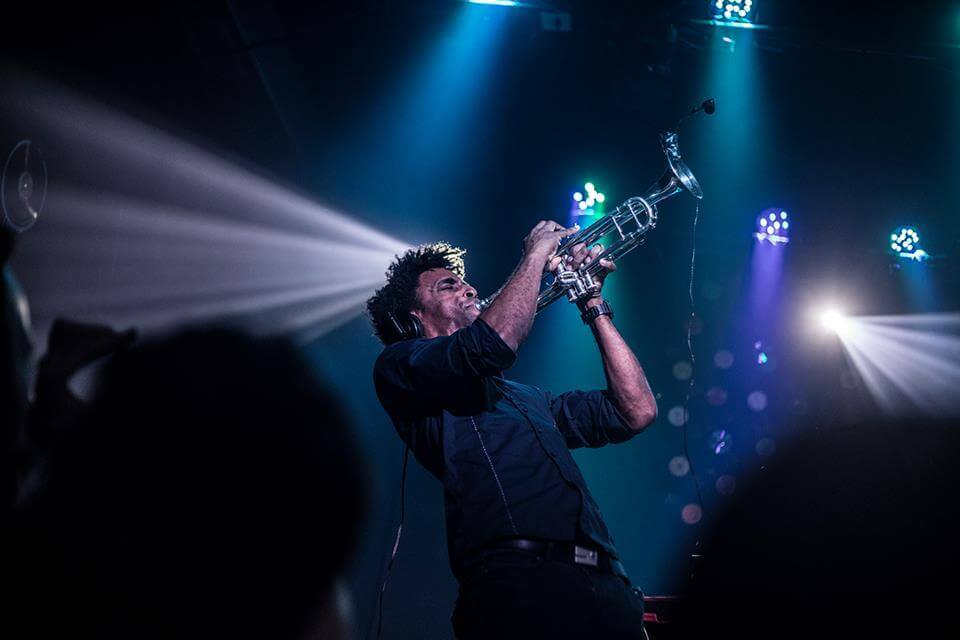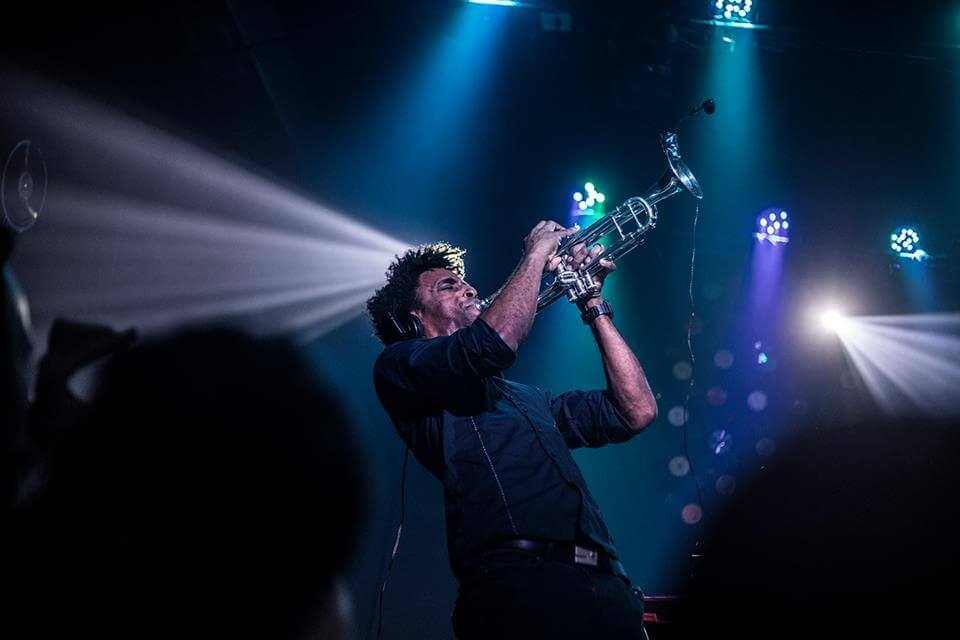 13. Fabrica de Arte Cubano
Another nightlife hotspot, Fabrica de Arte Cubano is an experience you can't miss. Get there early so as not to miss the action.
Open Thursday to Sunday from 8 p.m. to 3 a.m., locals love this art-gallery-turned-club. We waited in line for an hour but never got in, so be sure to accommodate enough time for the line when heading there.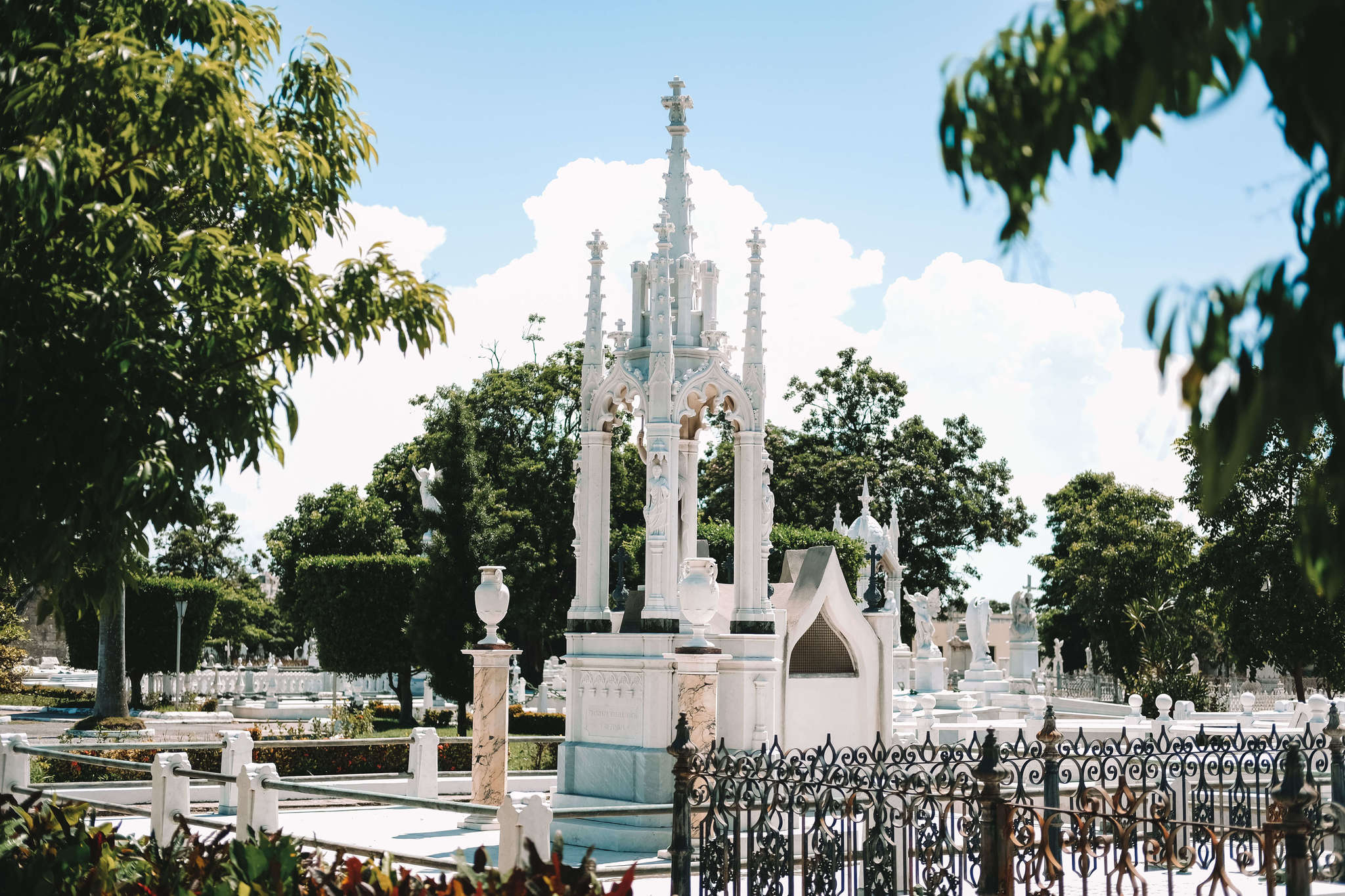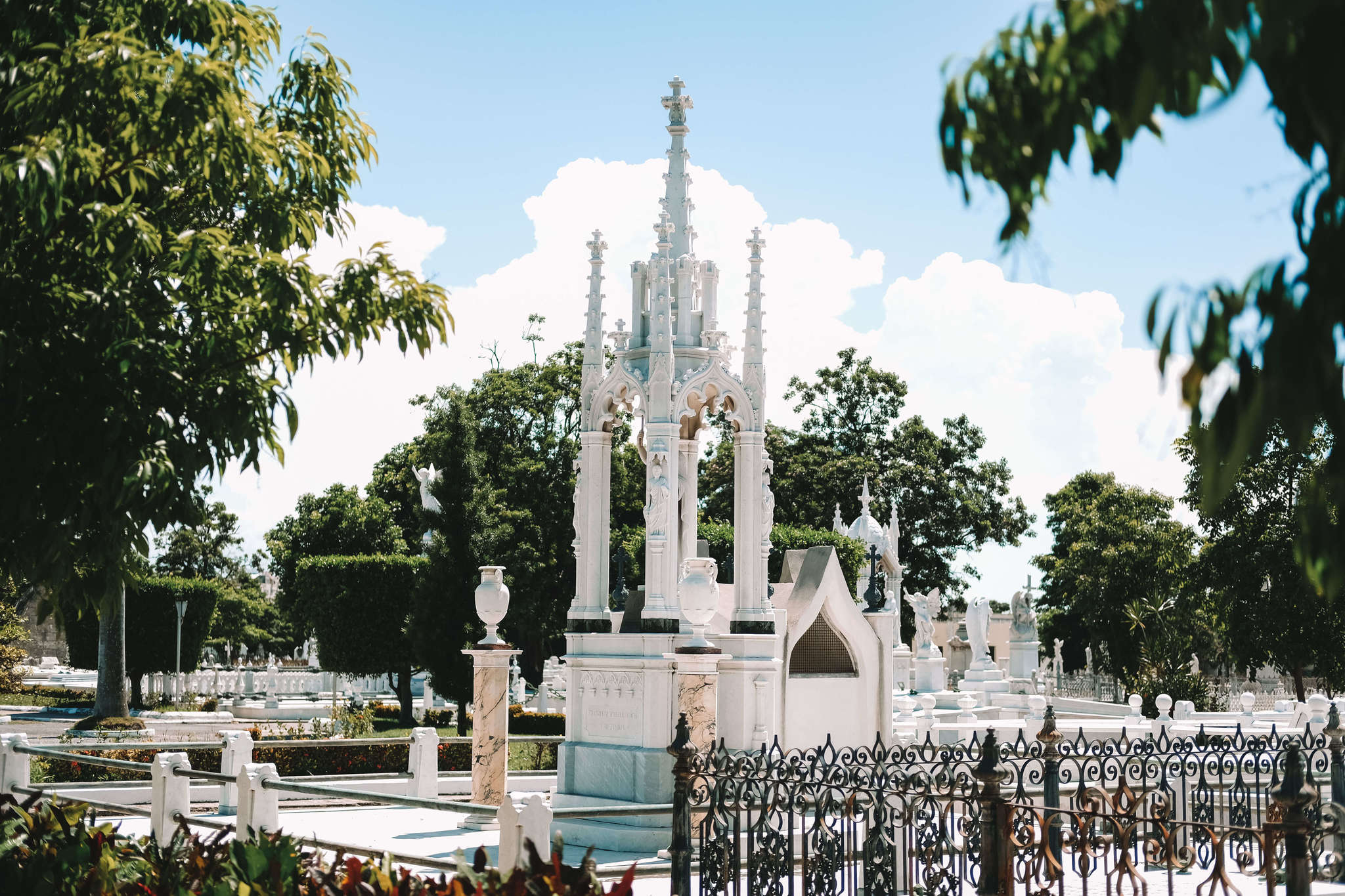 14. Visit Cementerio de Cristóbal Colón
Established in the late nineteenth century, The Colon Cemetery, or in the Spanish language Cementerio de Cristóbal Colón, is one of the most historically significant cemeteries in the world. If you're a history aficionado, it's definitely worthy of a visit.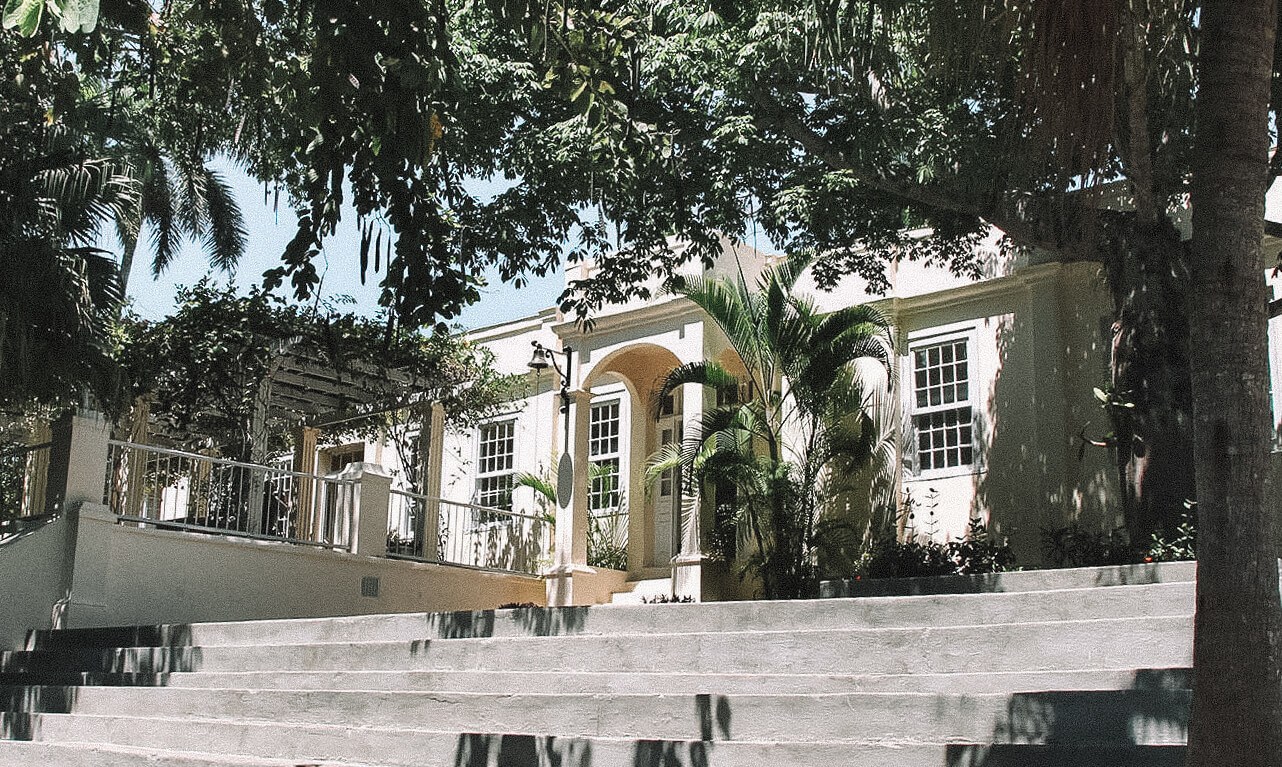 15. Visit Ernest Hemingway's House, Finca Vigía
If you're a Hemingway fan, you can't miss Finca Vigía. The gorgeous Spanish-colonial home is where the author penned some of his most famous works.
All photos edited with my Lightroom #TBAPresets!