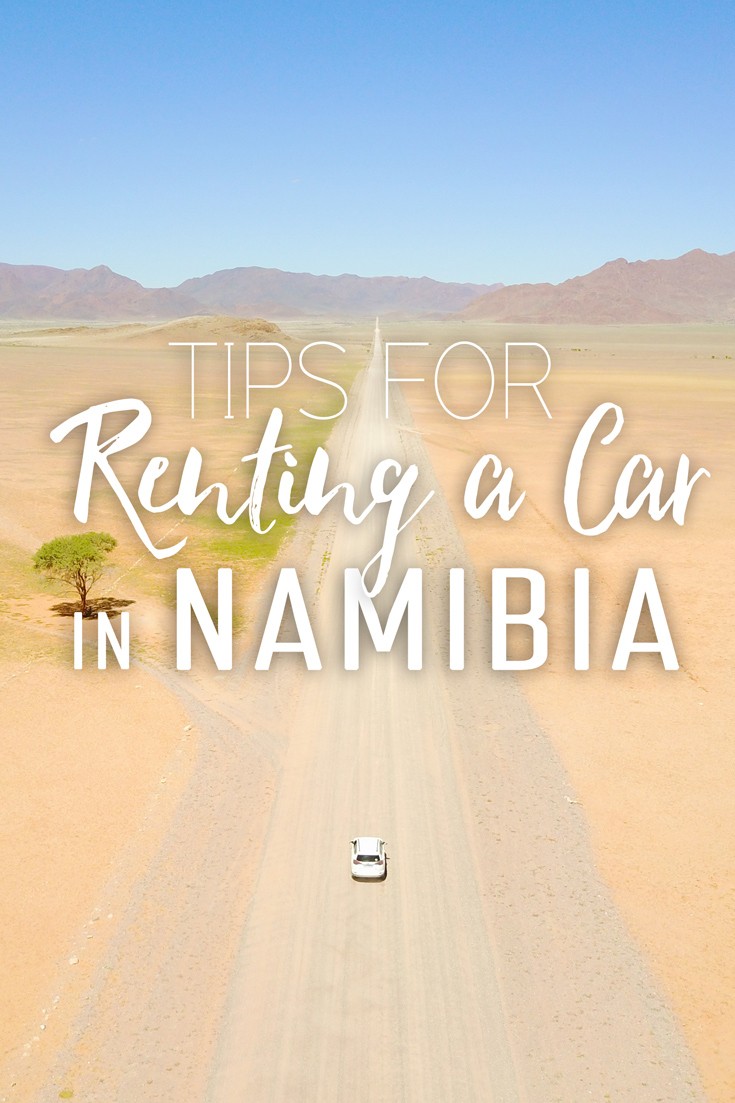 Namibia is the ultimate road trip destination. One of the planet's most sparsely populated nations, this place is full of gorgeous and diverse scenery. If you want to see Africa at its finest, hit the wide-open roads here and start exploring– and be sure to check my essential tips on traveling through Namibia.
Here are my tips for renting a car in Namibia!

4×4 is Essential
You absolutely need a 4×4 vehicle. I've heard too many horror stories from travelers who have ended up rolling their cars. It's a real case of "go big, or go home."
Namibian roads just aren't built for sedans. Gravel roads are typically vaulted in the middle so if you're driving on the edge and you need to quickly swerve, you've got a very good chance of rolling a lightweight vehicle.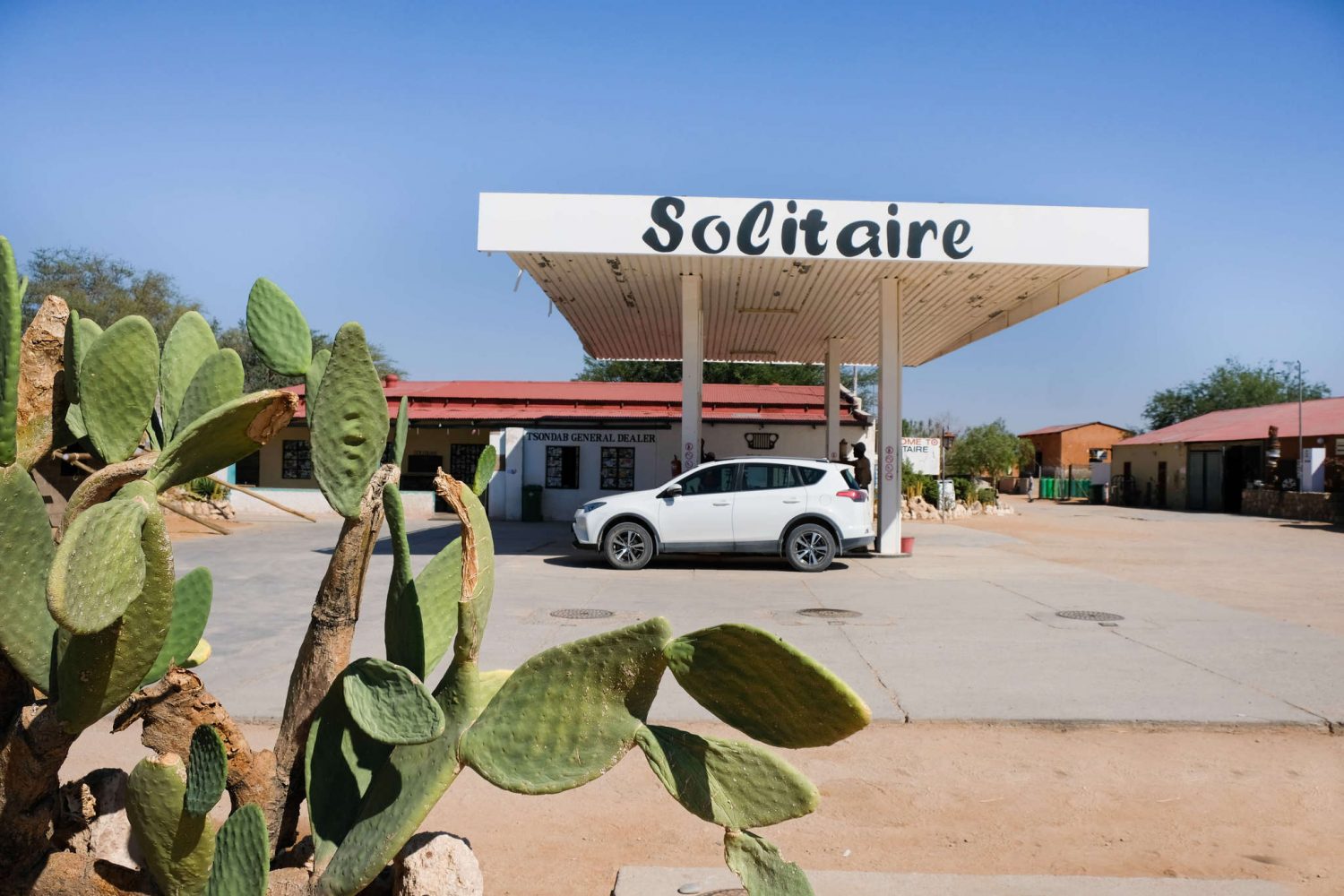 Pick the Right Company
We went through Hertz Car Rental at the airport in Walvis Bay and had a good experience. While there are some good local rental companies, I usually opt for an international company.
Your car is the most important element of a road trip, so you don't want any surprises.
Whichever company you opt to use, make sure that you check out reviews in advance and read all of the fine print.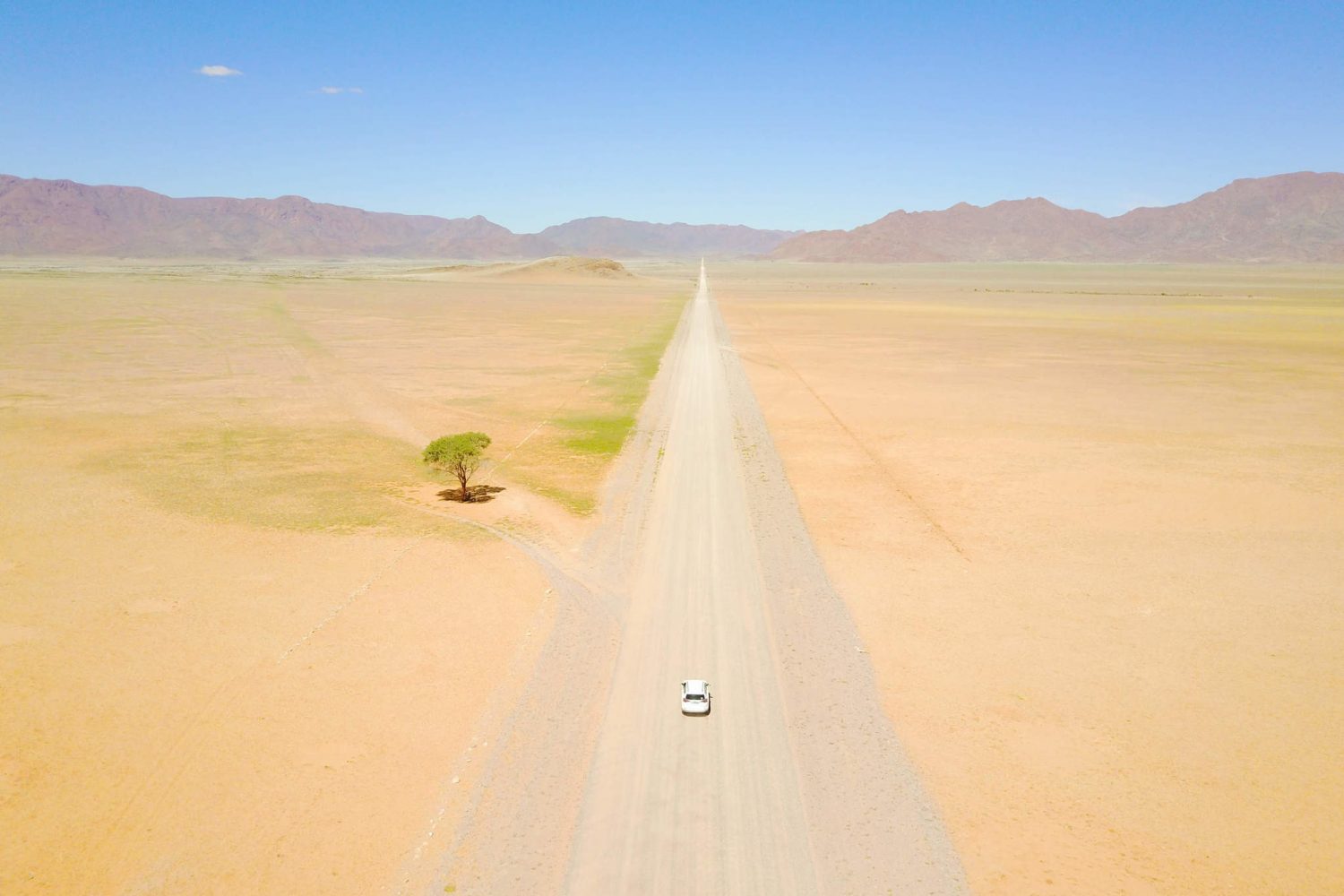 Auto vs Manual
Keep in mind that the vast majority of cars in Namibia are manual. If you've never learned how to drive a stick or you aren't confident in your abilities, it's time to learn!
Knowing how to drive a manual is an absolutely essential skill if you're going to be spending time outside of North America. If you don't have time to learn, you can usually get an automatic car for a slightly higher price if you book in advance.

Insurance
Get it! Insurance is critical for road trips, and it's the last place to try to save cash. I also highly recommend getting World Nomads travel insurance to cover any other surprises.
It was extremely useful during my road trip Iceland. The wind blew the door open and bent the frame, which resulted in 2,000 euros' worth of damage. My World Nomads Explorer travel insurance policy covered it and also paid for a visit to a doctor while I was there.

Gas
When you are at a gas station, always fill up. There are many areas of the country where gas stations are few and far between, and you never want to run on empty.
Get in the habit of stopping regularly to top off; it'll be one less thing that you have to worry about.

Spare Tires
Make sure that you have at least one (ideally two) spare tires. And, just as important, make sure you know how to change them. The damsel in distress routine won't get you far on empty desert roads, so master the essential DIY car fixes.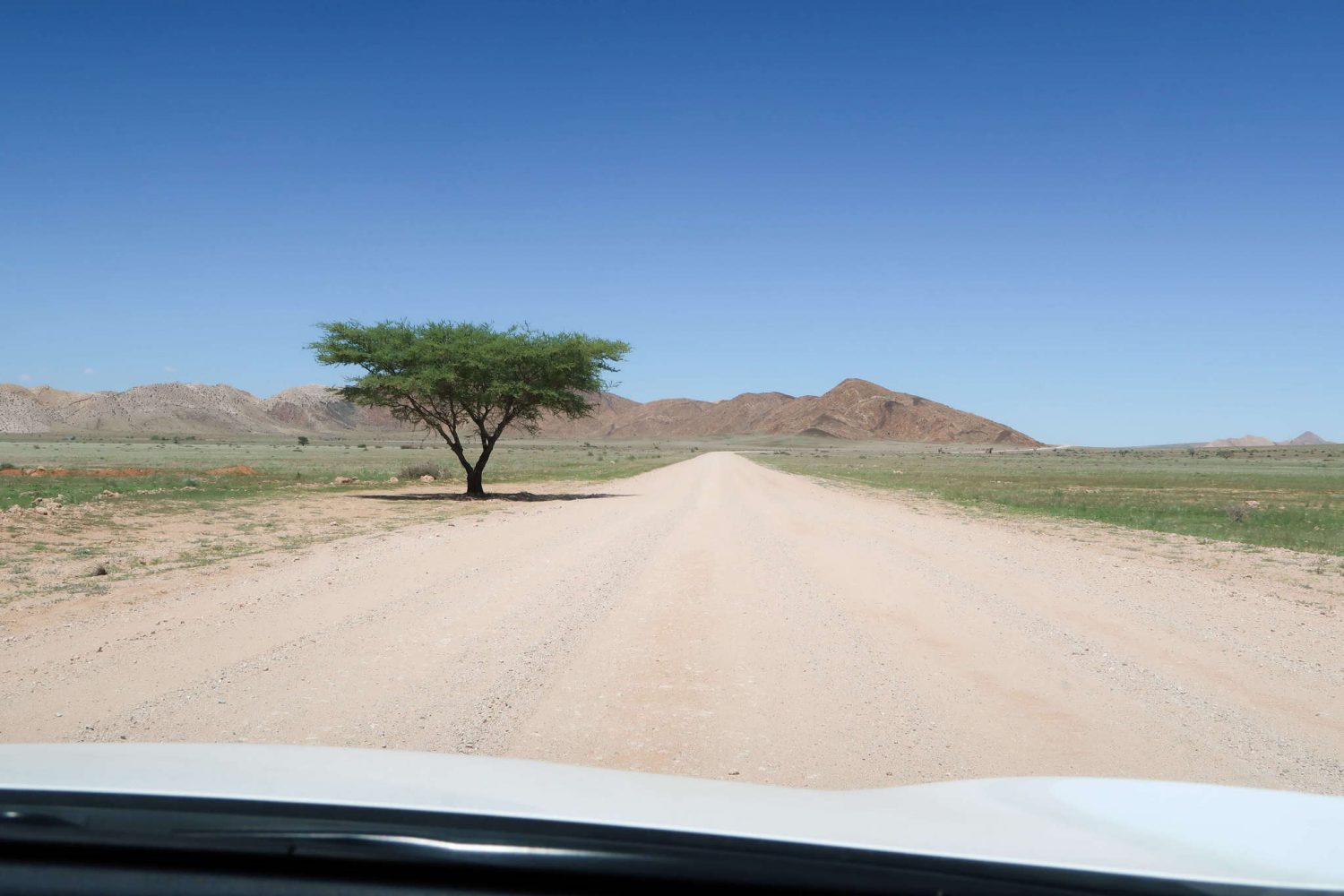 Be Prepared
The beauty of Namibia is its raw natural beauty. The downside to that is that you won't find fast food and convenience stores on every corner, so pack lots of water and snacks.
It's better to err on the side of packing too much than to be roaming the desert famished.

Do you have any tips for driving through Namibia?