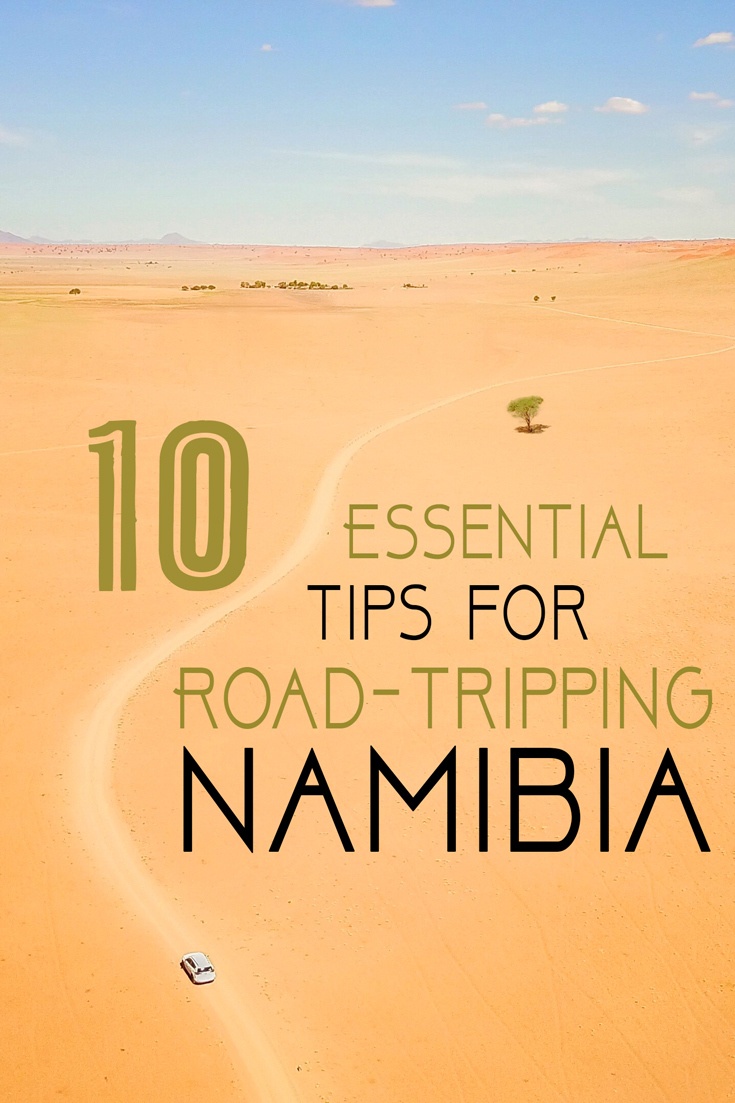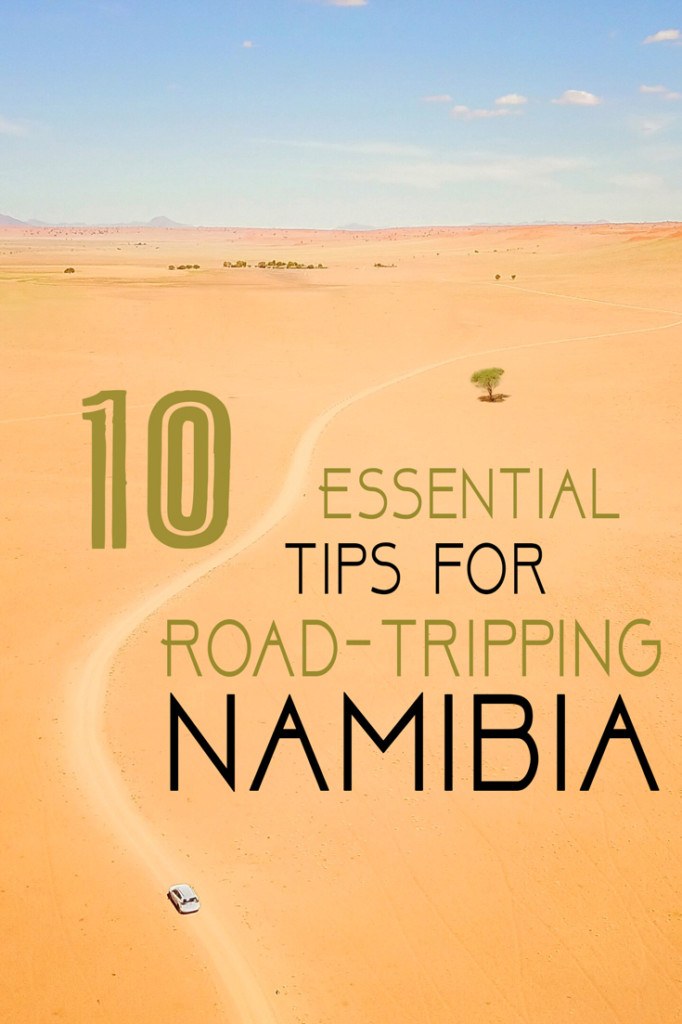 If you're looking for something different, this is it. Namibia is unlike anywhere else I've ever been before. One of the most sparsely populated places on Earth, Namibia feels like another planet sometimes.
With wide-open spaces filled with incredible sand dunes and wild African game roaming the land, this country deserves a spot on any traveler's bucket list. Namibia is a year-round destination, and it's one of the best spots on the planet for a road trip—it's also an adventure that requires a bit of planning.
Here are 10 essential tips for road-tripping in Namibia!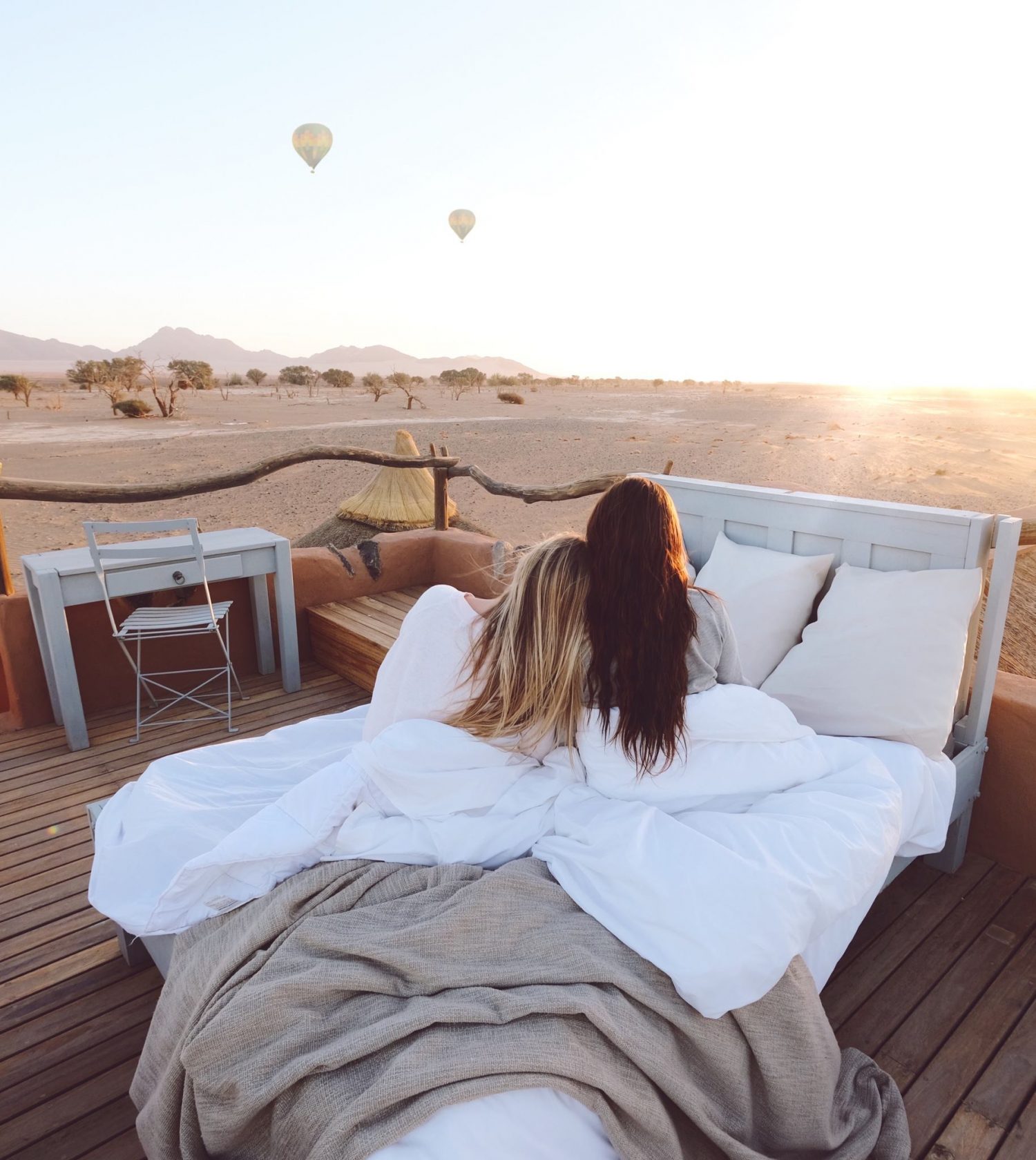 Safety in Namibia
I road-tripped Namibia with my girlfriend Misha, and as two girls traveling alone, our biggest concerns were breakdowns and flat tires. We learned that the locals are super friendly, and it's one of the safest countries in Africa to road trip.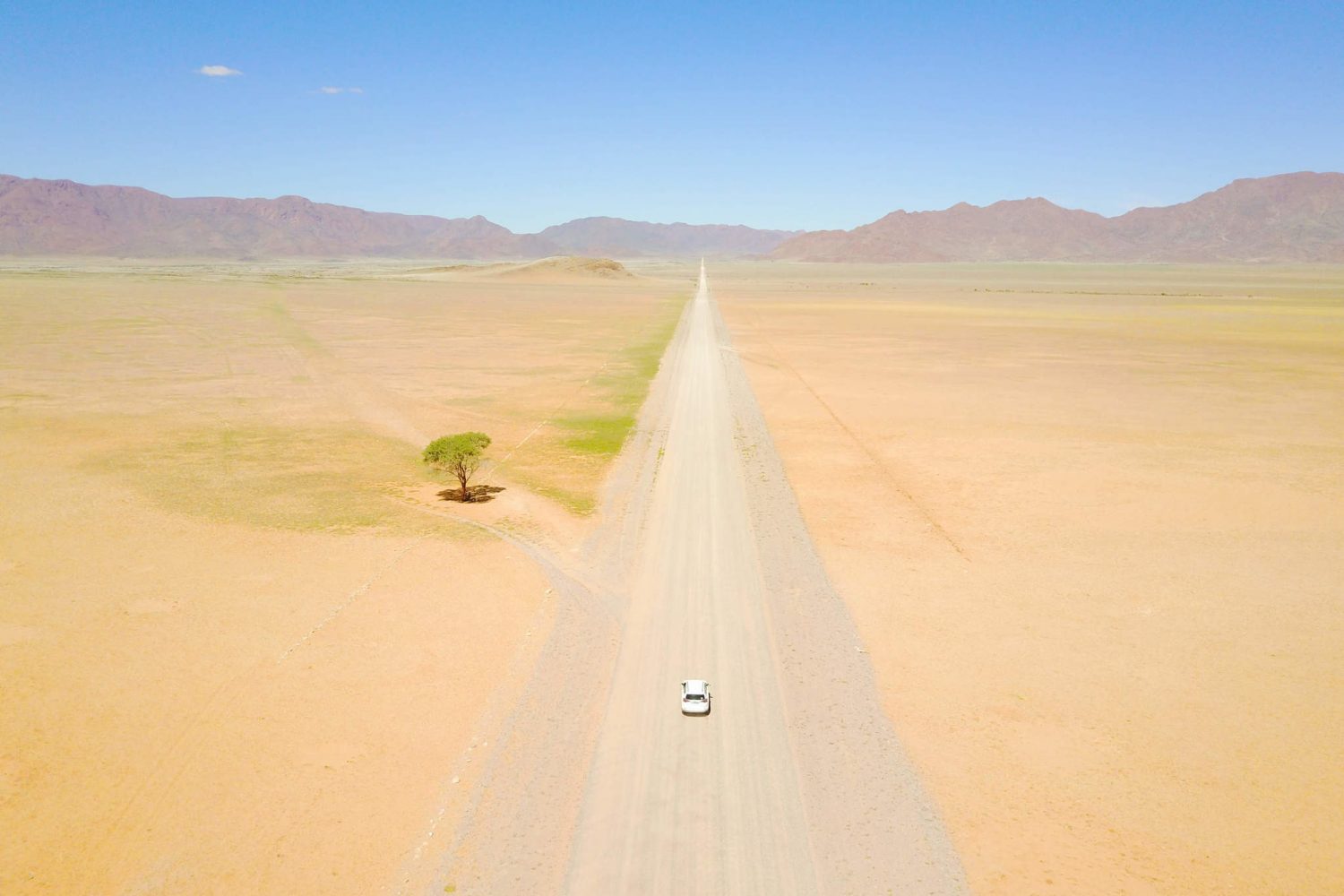 Opt for a Tough Vehicle
Forget about sporty, cute cars. Go for a rough and tumble 4×4 in Namibia! They are incredibly popular here and for good reason. The roads vary a lot, and it's best to opt for an all-terrain vehicle. Even if you do end up staying primarily on the main routes, it's good to have the option to go wherever you want.
I opted to rent a car from Hertz in Walvis Bay!
Make sure that you have at least one (ideally two) spare tires and an emergency kit. And, just as important, make sure you know how to change them. You'll want to have everything that you need for fixes like flat tires and other small repairs. If you've never changed a tire, study up on it before your big adventure– in fact, plan to change at least one along the way.
Pack a first aid kit too, and familiarize yourself with everything in it. You might not always have a solid internet connection you need to Google life hacks.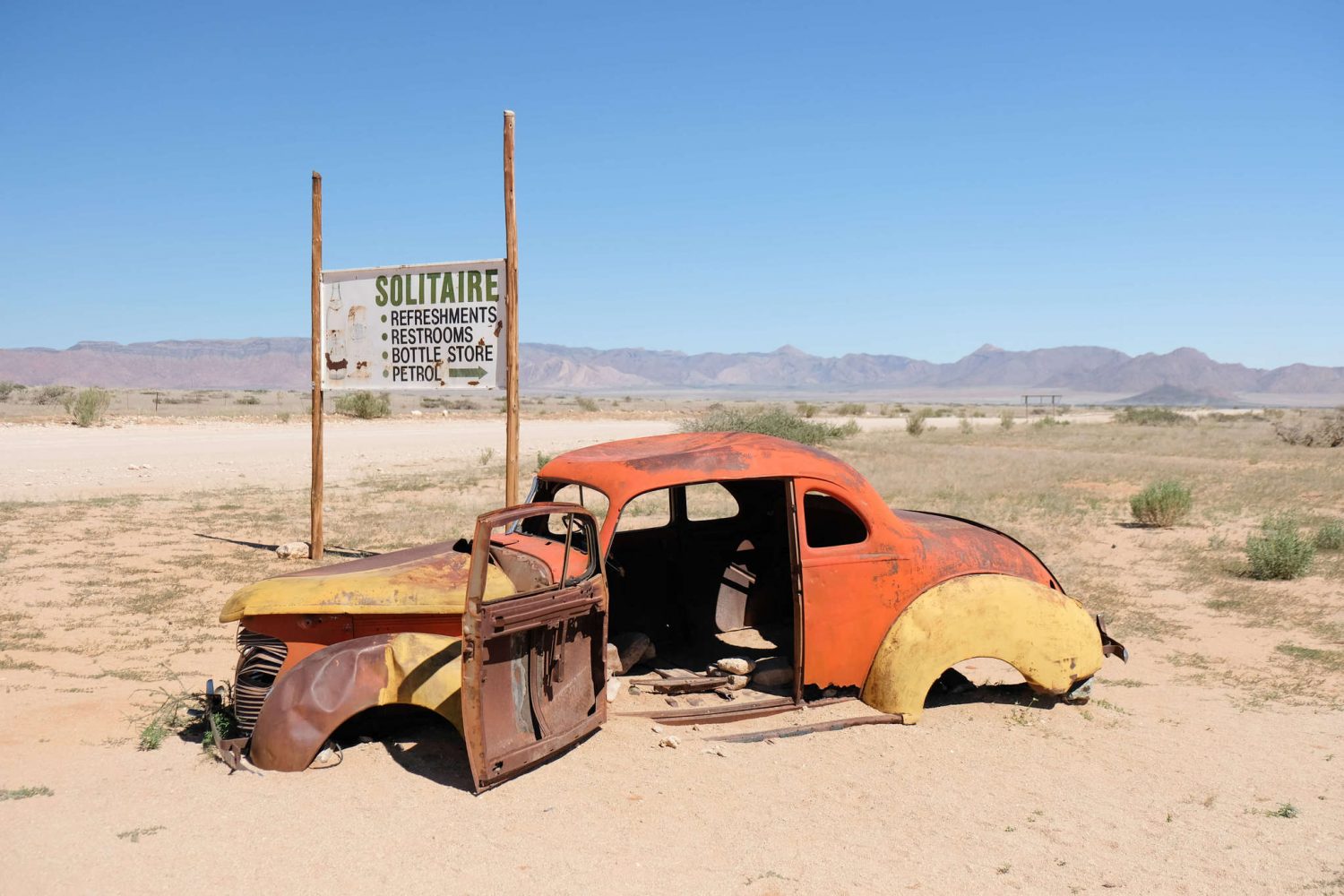 Prepare to Entertain Yourself
Namibia is huge. It's twice the size of places like Germany or California, yet it has a population of just two million people. It's one of the least densely populated countries on earth.
Very often, it'll be nothing but you and the wide-open wonderland.
It's the ultimate getaway, but that also means you're on your own for everything; so have a plan. Bring your own entertainment and extras of anything you can't live without.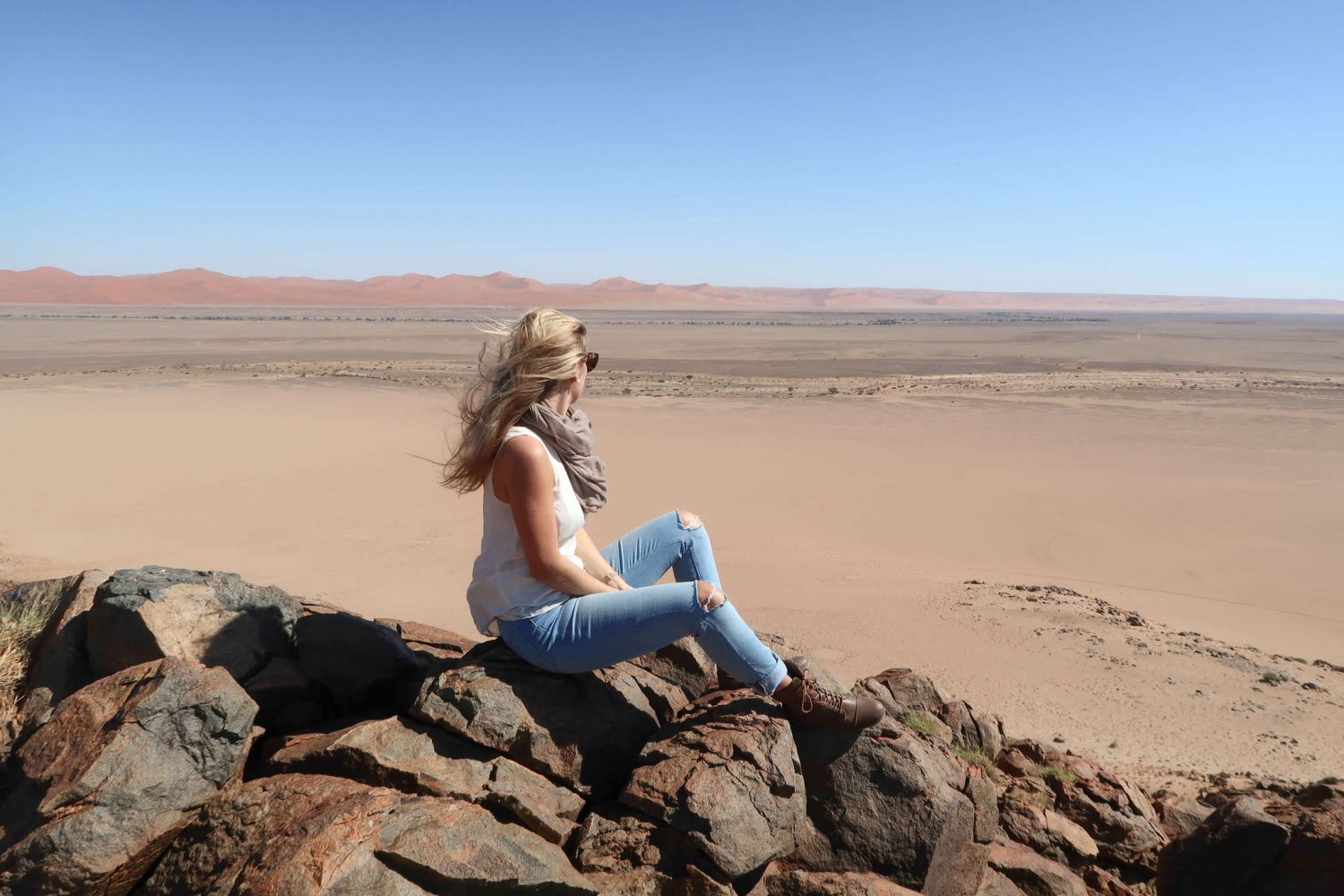 Pack Everything You'll Need
The vast spaces of Namibia are what make it so beautiful. At the same time, that means you can't count on stopping by a convenience store every time you need something. Make a list of everything you could possibly need, and double check it all before you go.
Layering is key in Namibian weather. It can go from ninety degrees to thirty degrees in one day, so make sure you'll be able to stay comfortable in a range of conditions.
Keep in mind that you'll be traveling through the desert, so bring sunscreen, sunglasses, moisturizer, and lip balm.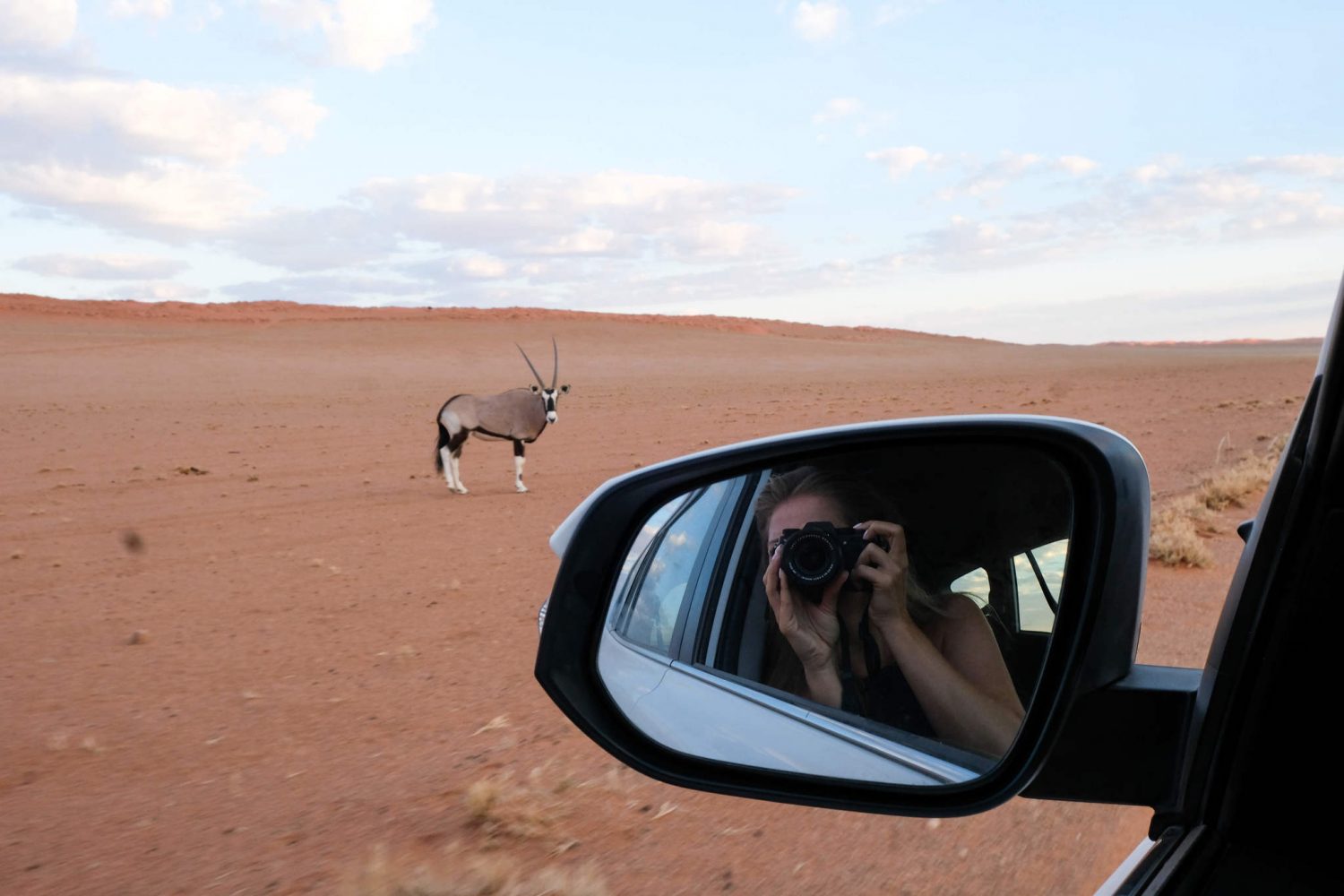 Watch for Animals
It's essential to keep your eyes peeled; especially around remote areas. Many animals there aren't used to traffic.
They can run out in front of your car in a flash, so keep your eyes on the road. Many animals are especially active around sunrise and sunset, and you'll want to have your copilot keep watch of the roadsides.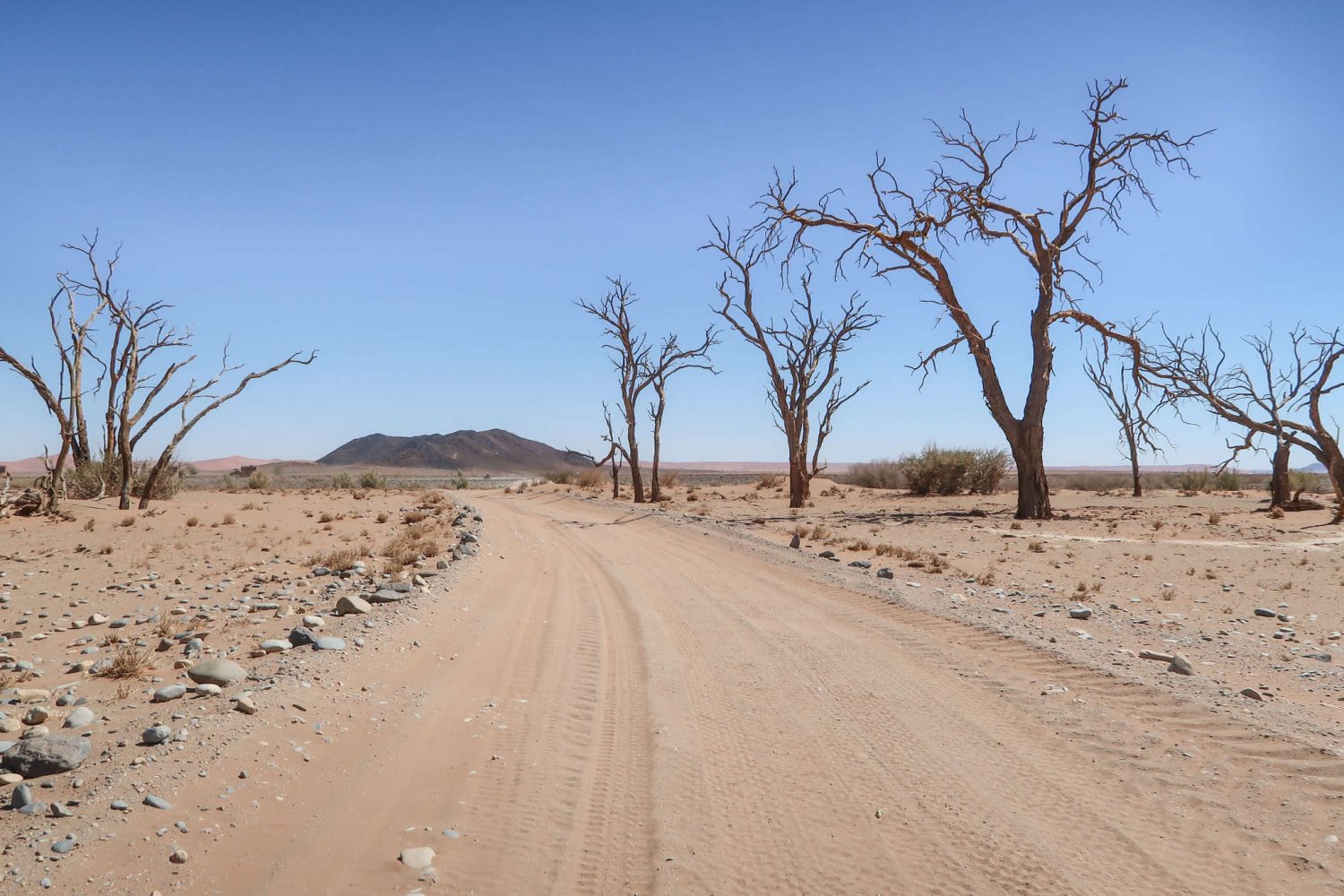 Get Off the Freeway
Some of Namibia's best spots are remote; expect to do some off-roading. When you look at the map, you'll see that some roads have a D or C listed in front of the number. More often than not, these are dirt roads, and some of them are a bit rough.
Just take it slow, and keep going—it's well worth it!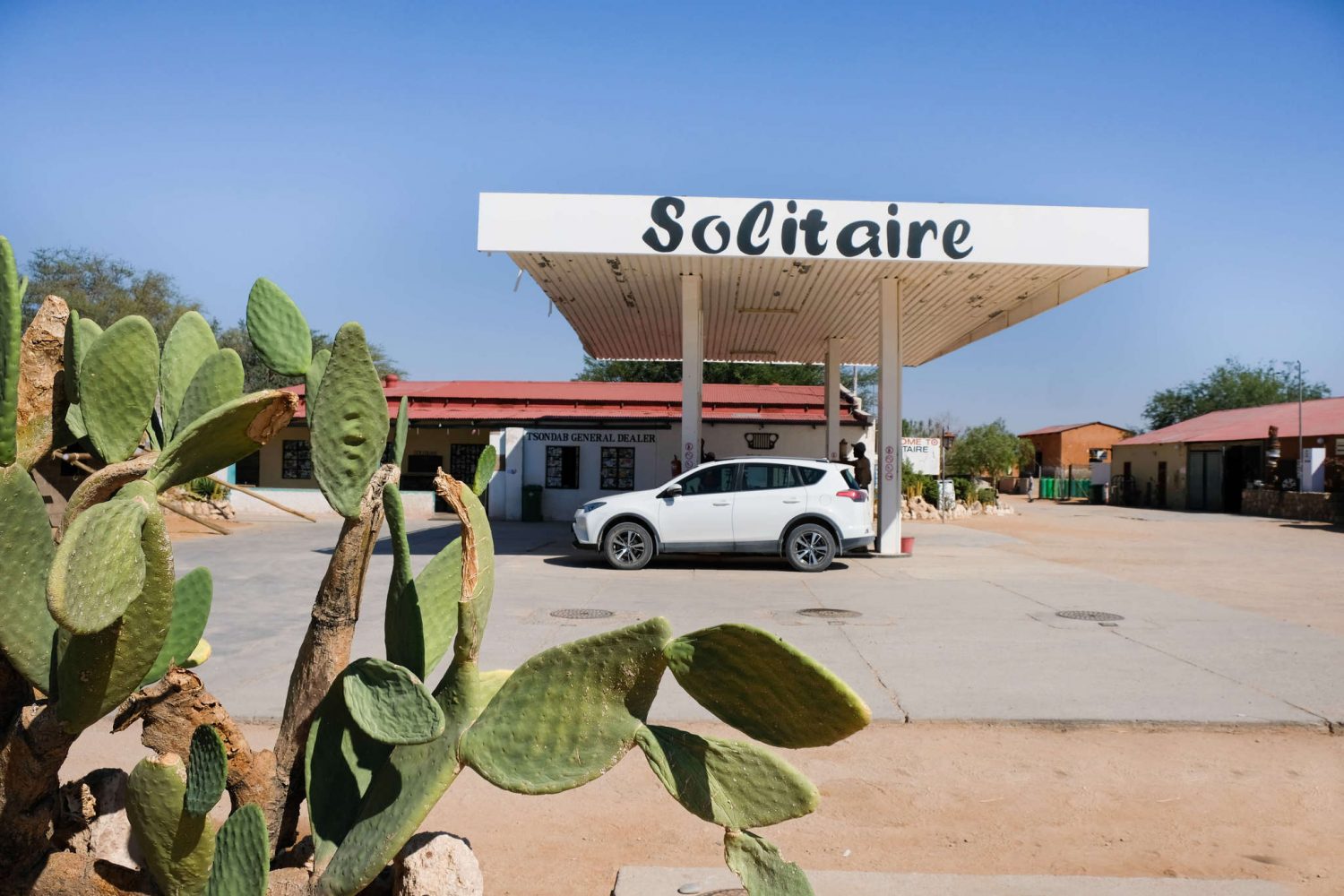 Fuel Up
When you're on national roads, you'll find a fairly regular stream of gas stations, but they can be rare in some areas. There are road maps that will show you where you can fill up, which is handy. Just make sure that your map is current because things like that can change.
Gas costs around 95 cents per liter (around $3.55 per gallon) and some gas stations accept only cash. Rule of thumb: Any time you see a gas station, fill up.
Make sure you plan accordingly.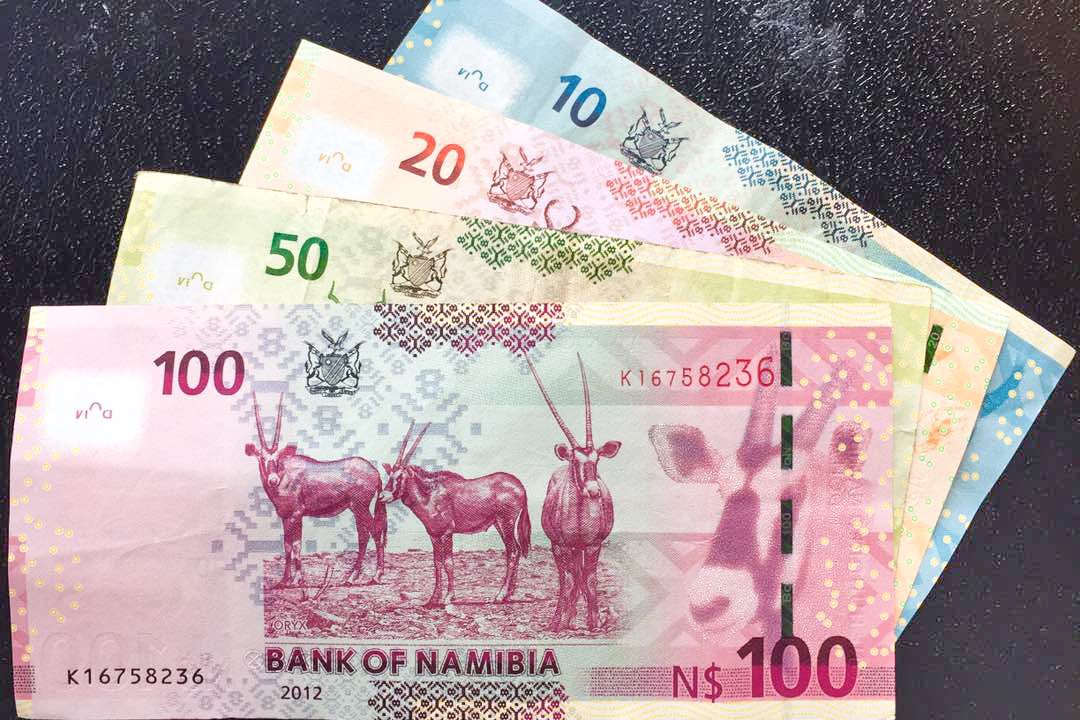 Bring Cash
Cash is king in Namibia, and ATMs aren't always easy to find, so make sure you can cover your costs. The country uses the Namibian dollar (NAD), and 1 US dollar is worth around 12.75 Namibian dollars.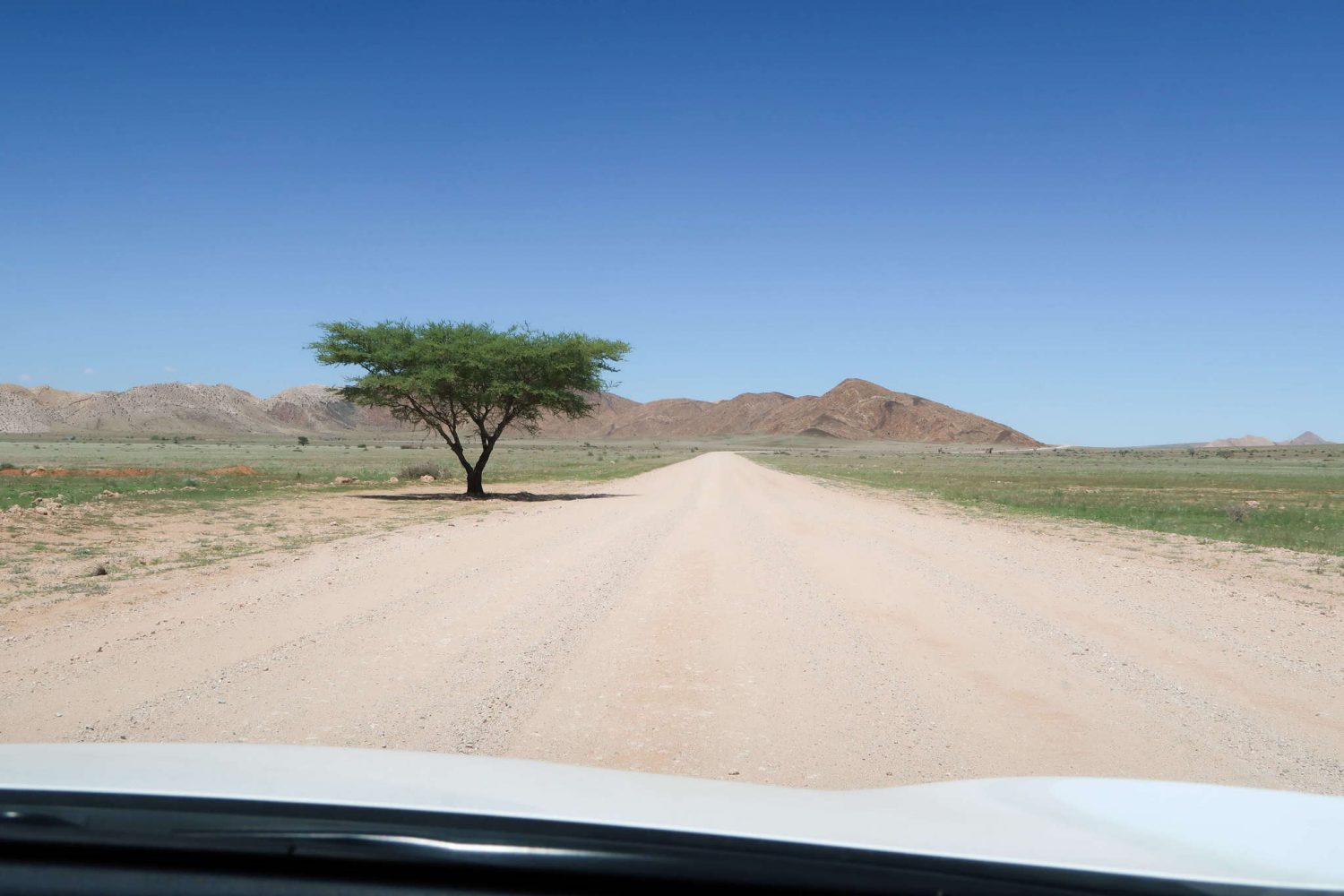 Take it Slow
While you might feel like you're in your own little world, there are surprises around every bend. Careless driving can put a serious damper on your trip, so take it slow and steady. On top of the risk of accidents, there are a surprising number of traffic police are around the area.
The fines are hefty for speeding.
It's very common to feel your car drift on the loose gravel. We lost control a couple times but were going slow enough to get back on track safely.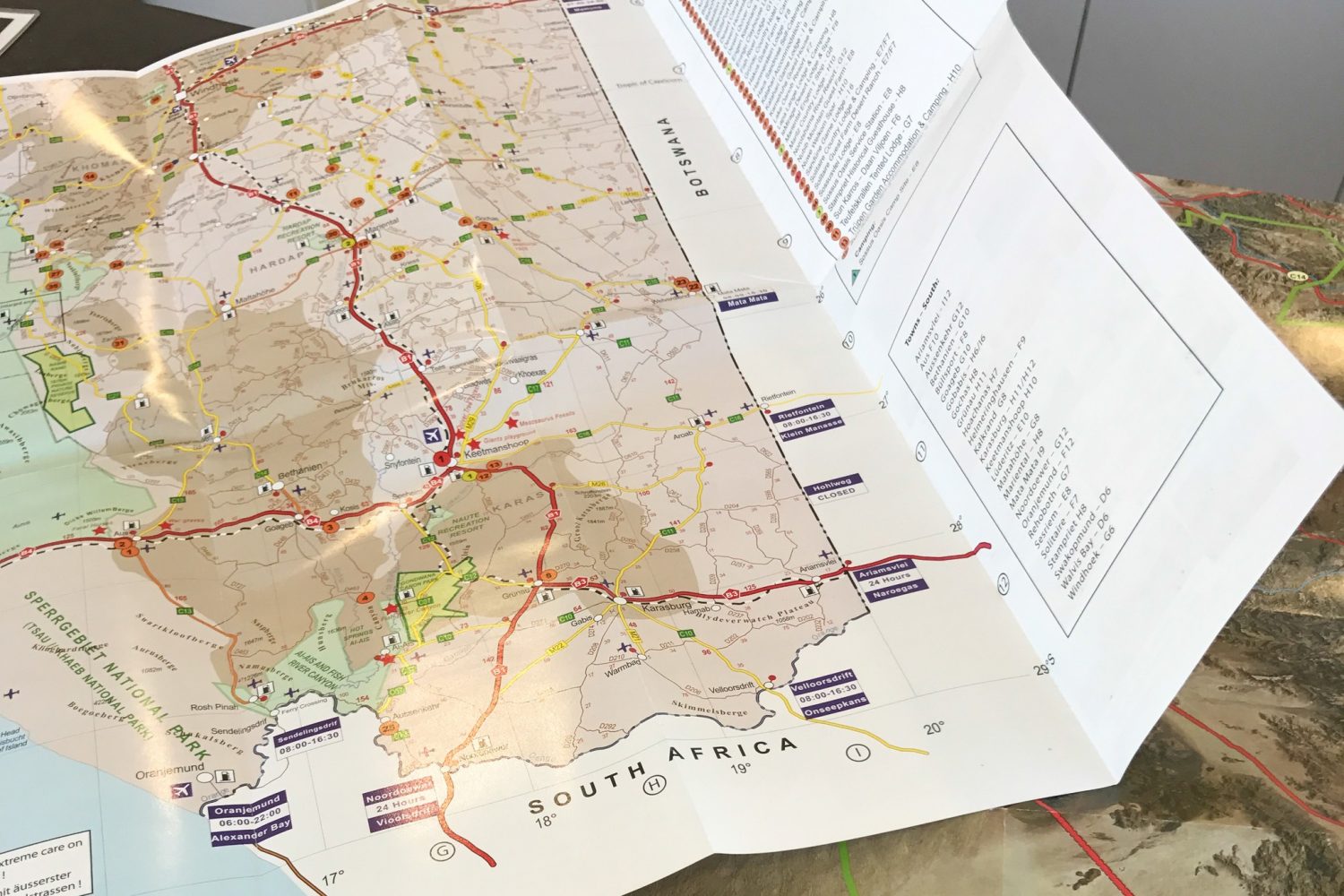 Vintage Google Maps
You'll find spotty phone reception in Namibia, so don't plan to rely on your phone for directions. A dedicated GPS device (that can work offline) is your best bet. It's also important to have a good old-fashioned paper map that has your entire route planned out.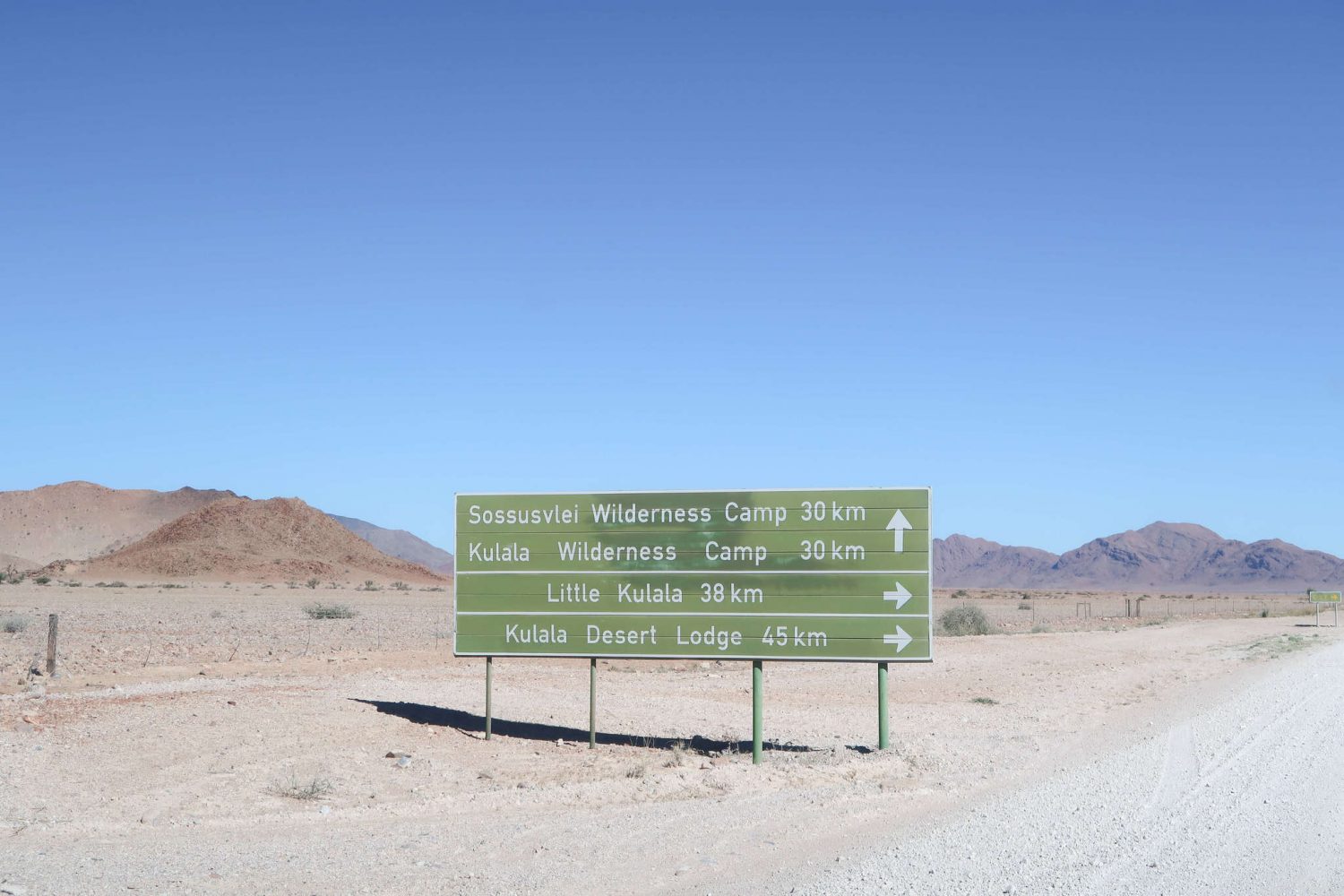 The Best Road Trips Routes in Namibia
Namibia is a big country, but you can still drive to all of the best sites. I highly recommend devoting at least a full week to your visit if possible, but there are some great routes that you can tackle for any time period.
Here are a few of the best road trip options in Namibia:
Three Days: Travel from Windhoek or Walvis Bay to Sossusvlei passing through the cute town of Solitaire to explore the breathtaking sand dunes.
Three Days: Go North from Windhoek to Okahandja, Otjiwarongo, and Outjo for an amazing DIY safari through Etosha Park.
Six Days: Head from Windhoek up to the Etosha National Park then back to Windhoek before you drive over to the Namib Desert to explore the sand dunes.
Ten Days: Start in Windhoek, and then make your way to Waterberg Plateau, Damaraland, Swakopmund, Sossusvlei, and back to Windhoek.

Do you have any tips for driving in Namibia?