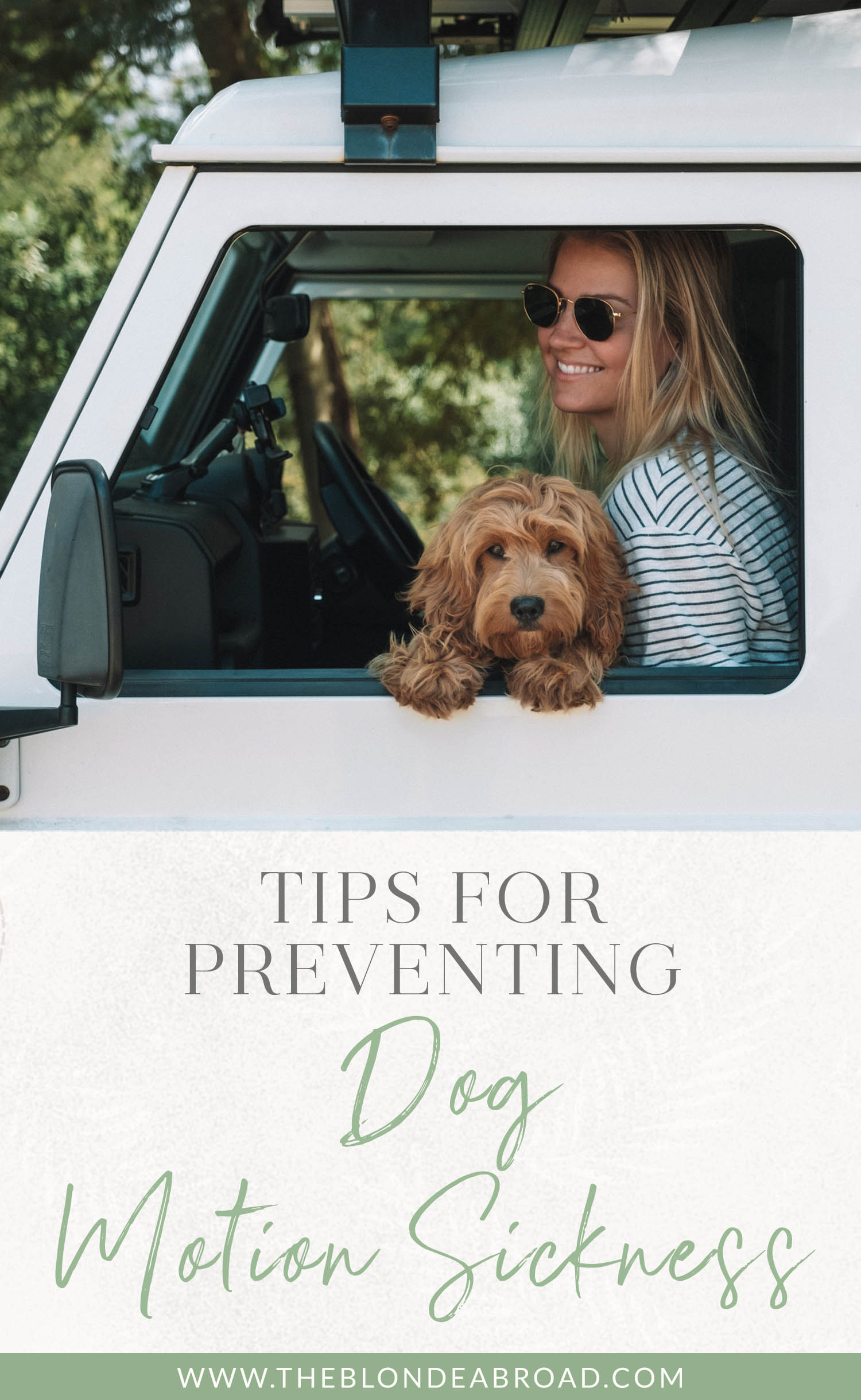 This post was written in partnership with Zoetis Petcare. As always, thoughts and opinions expressed here are entirely my own and based on my own experiences.
I've spent the better part of my adult life on the road and hopping from plane to plane. A dog really wasn't part of the plan — I was always afraid I wouldn't be able to give a dog their best life if I was leaving them home all the time.
However, last year Bailey entered my life and, instead of leaving him behind, I've been able to include him on pretty much every adventure.
While I might be a bit biased, he is the absolute best doggo and we've been introducing him to everything from road trips to boat rides to flights!
As a dog momma, I was pretty concerned about the possibility of, um, barf mishaps that could arise from such excursions. But, our fears of motion sickness flew out the window when we found the perfect solution to combat it!
From camping to flying halfway across the world, Bailey is now one seasoned traveler with no threat of vomiting because of motion sickness thanks to Zoetis Petcare!

Bailey's Experience with Motion Sickness
When we first started bringing Bailey on trips and in the car, he would cry and cry. My heart was breaking every time because we wanted him to enjoy the outdoors—especially when we were going camping in South Africa!
After learning more about dog motion sickness, it suddenly clicked. I hadn't associated the fear of riding in the car with being car sick.
Poor guy!
Since then I've learned that nearly half of all dog owners (~48%) say their pup experiences motion sickness symptoms when traveling in the car.
That's pretty ruff, isn't it?
The good news is that it doesn't have to be that way! In fact, now Bailey is the BEST travel dog. He goes everywhere with us and the car is now his favorite place (with goggles on and head out the window).

Solutions for Dog Motion Sickness
Wondering if your dog is experiencing motion sickness?
You can take this quiz right here!
If you believe your pet is showing signs of motion sickness, I'd highly recommend having a chat with your vet about the symptoms.
Signs of Motion Sickness:
Vomiting
Drooling
Dry heaving
Excessive lip licking
Excessive panting
Inactivity
Pacing
Restlessness
Shaking
Whining
Yawning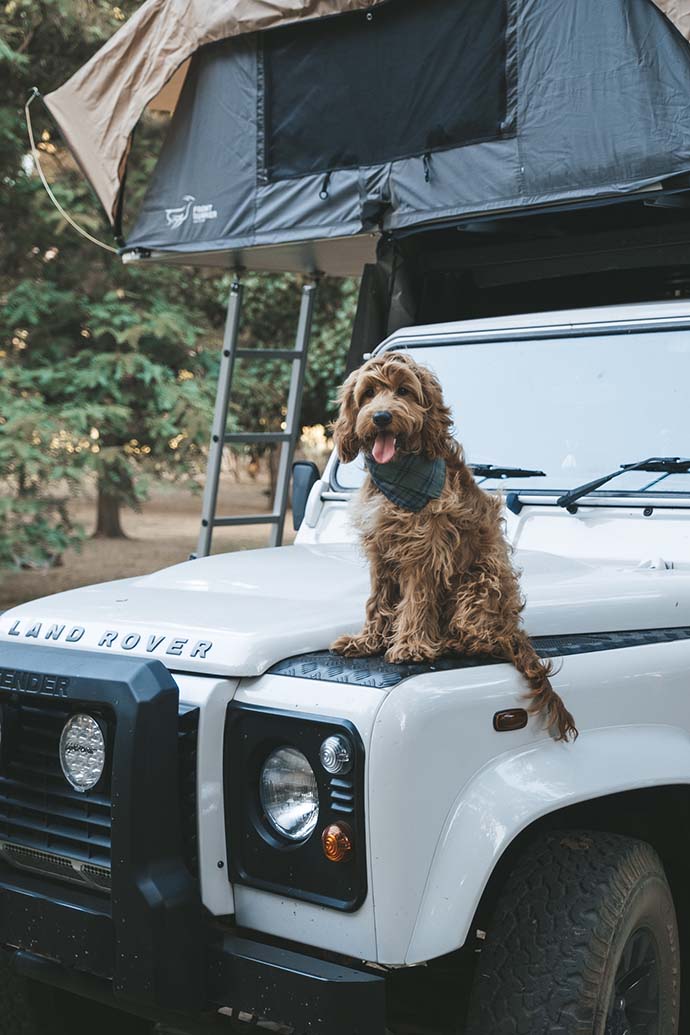 Ask your vet about Cerenia (maropitant citrate) tablets — it might just be the treatment that your dog needs.
What's Cerenia? It's the first and only FDA-approved medication to prevent vomiting due to motion sickness in dogs.
It's a once-daily tablet that provides 24-hour relief, so if you're on the go, your best friend is ready for action! It's safe, effective, and does not cause drowsiness — because adventures aren't any fun when you're sleepy.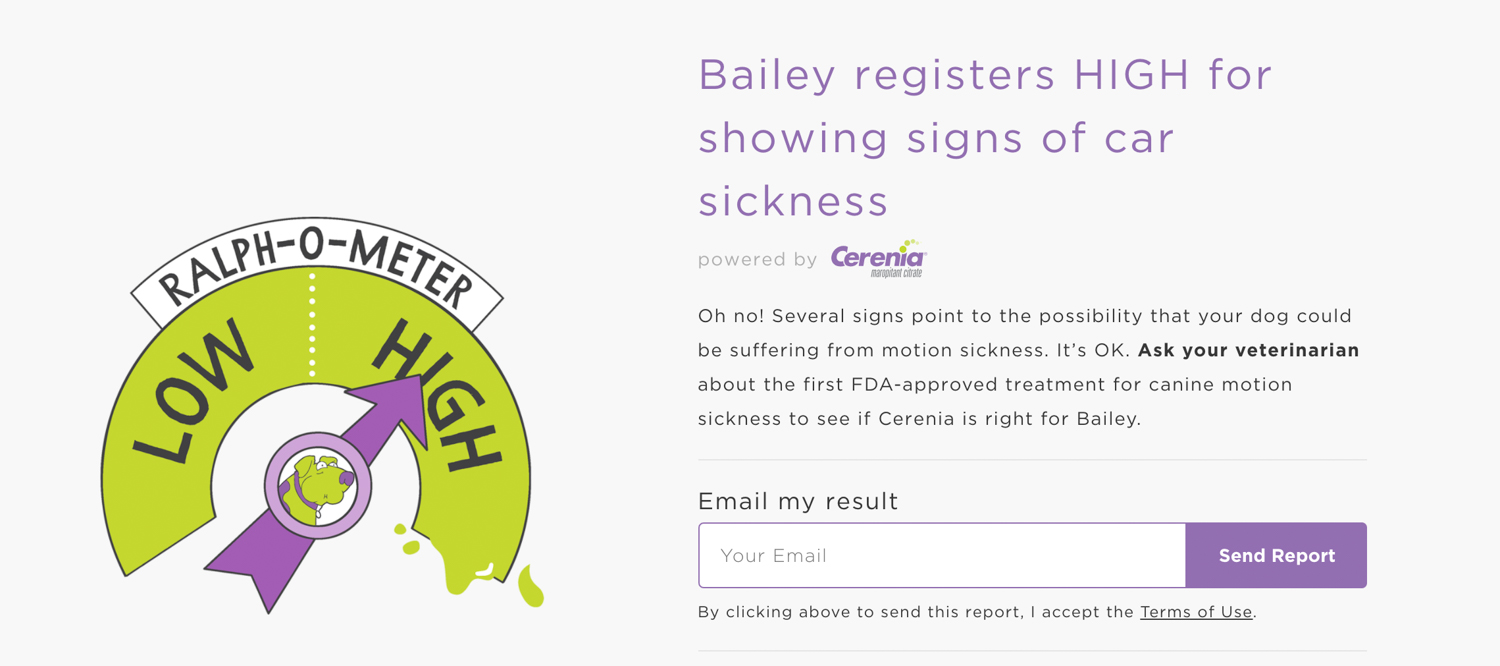 Bailey loves his stuffed animal, Ralph — the mascot of Ralph's Amazing Adventures
Ralph's Amazing Adventures Community
Want to learn more about canine motion sickness and how other pet owners have combated the symptoms and brought their furry friends on their travels?
Zoetis Petcare just launched a new online community for pet owners: Ralph's Amazing Adventures.
Connect with other dog owners and hear about their travel experiences — plus, you can upload snaps of your dog experiencing the world.



Do you know what the symptoms of canine motion sickness are? Have you ever dealt with canine motion sickness before?
Let me know in the comments below!

IMPORTANT SAFETY INFORMATION: Use CERENIA Tablets for acute vomiting in dogs 2 months and older, and for prevention of vomiting due to motion sickness in dogs 4 months and older.  Safe use has not been evaluated in dogs with gastrointestinal obstruction, or those that have ingested toxins.  Use with caution in dogs with hepatic dysfunction. In people, topical exposure may elicit localized allergic skin reactions, and repeated or prolonged exposure may lead to skin sensitization. See full Prescribing Information.