One of the most beautiful towns in Provence, Sault is surrounded by lush fields of fragrant lavender. If you are in France in the summer, I would definitely recommend putting this town at the top of your list.
While I was exploring the Luberon region, I couldn't resist a stop in Sault. And, luckily for me, I was able to end my day there and watch the sunset over the rolling fields of gold.
Here are my tips for visiting Sault!

Getting to Sault
Sault is located in the Provence-Alpes-Côte d'Azur region of France. For locals and travelers alike, this is one of the most popular vacation spots in the country.
On top of the stunning coastline in this area, you will find the dramatic cliffs of the Southern Alps alongside the plains that are famous for their olives, lavender, and sunflowers.
I rented a car to explore the area, and I'd highly recommend doing the same so you can get out into the far-flung villages. Sault is a must-stop if you're chasing the blooming lavender fields in Provence!
The road into Sault was definitely one of the gnarliest I drove in the south of France. There are incredibly narrow sections and hairpin turns, so be sure to give yourself plenty of time to arrive before sunset.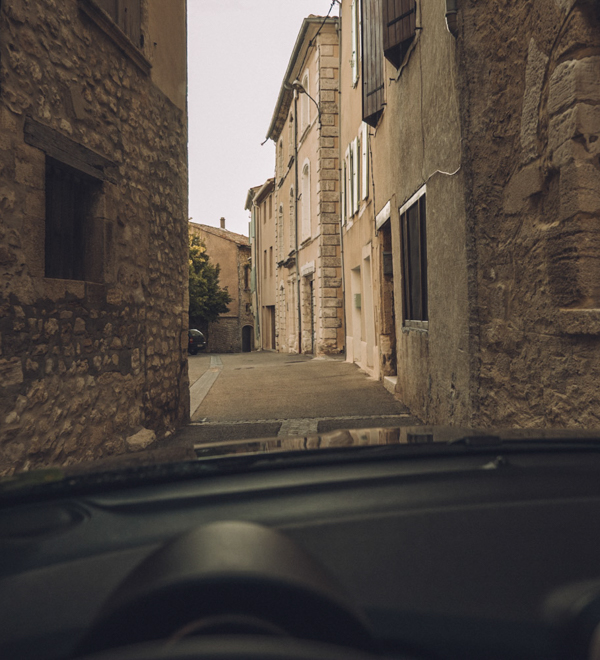 Getting Around Sault
Once you arrive, park your car and hop on a bike around to explore Sault. It is easy to rent a bike for the day and you will find a bunch of bikes ready to go right outside of the Intermarché Contact supermarket.
The bicycle paths wind through the lavender fields for picture-perfect views. Sault stays in sight even as you travel miles out, so you don't have to worry about getting lost.
If you're not comfortable cycling around town, you can easily explore the city on foot. Just be sure to pack a pair of comfortable walking shoes for the cobbled streets!

Where to Eat in Sault
After exploring the town, I found the tastiest pasta dinner at Le Petit Jardin. It's a popular place where you will find everything from vegetarian dishes to local specialties.
They have a charming dining area in the garden. I'd recommend booking in advance because that area tends to fill up the fastest, especially on the weekend.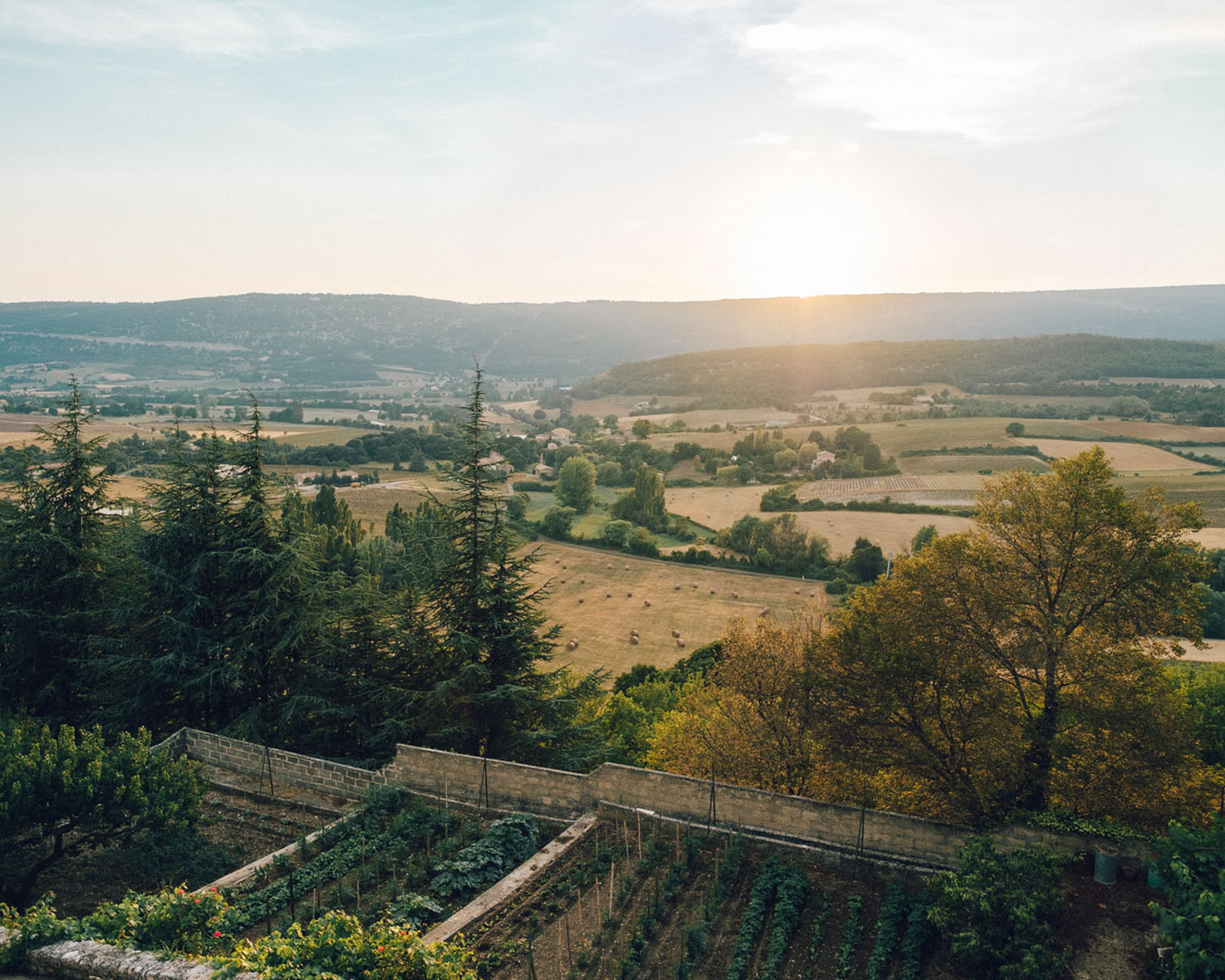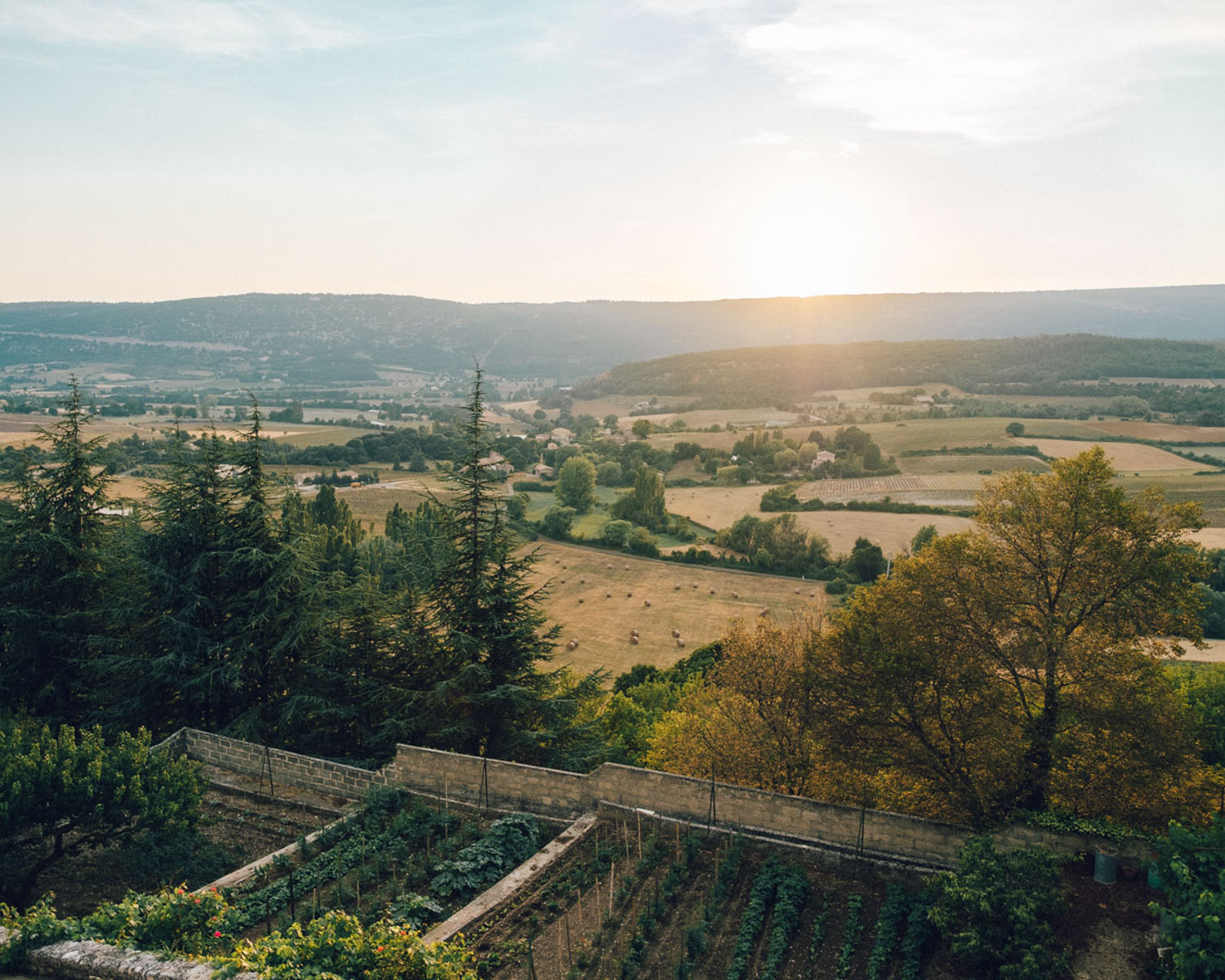 Things to Do in Sault
Exploring Sault on foot in one afternoon is easy, making it a great option as a day trip while you explore the Provence region. I based myself in Avignon for this portion of the trip and, after exploring Gordes and Roussillon, spent a late afternoon exploring Sault.
Église Notre Dame de la Tour: This picture-perfect 12th-century church is worth a visit, and it is right next door to the lovely Chapel of the Penitents Blancs.
Visit the Local Market: If you can plan your visit to Sault for a Wednesday. There is a charming market that you attend and pick up a few souvenirs and delicious, fresh produce.
Fete de La Lavande: August is the best time to visit while Sault is hosting the Fete de La Lavande. You'll find the locals in traditional garb selling local lavender-infused goodies. From cosmetics to honey, they find a way to get this sweet-smelling herb into everything!
Distillerie Vallon des Lavandes: At any time of year, the Distillerie Vallon des Lavandes is a must-see. This family-owned distillery has a selection of the best handcrafted lavender souvenirs. They also do free tours so you can see how it's all made.
Nearby Towns: Before exploring Sault, I'd recommend visiting Gordes Village and Roussillon. Both towns are a short drive away from Sault, and easily some of the most beautiful spots in France.
Be sure to plan your drives around the Provence region in advance. After sunset, many roads can be quite dark, and mountain roads become narrow.
I'd recommend opting for morning drives so you can appreciate the scenery and aren't stressing over the trip.

Overall
Sault is a charming town in the Provence region. It's well worth the day trip here especially if you're in France during lavender and sunflower season!

Do you have any tips for visiting Sault? Let me know in the comments below!