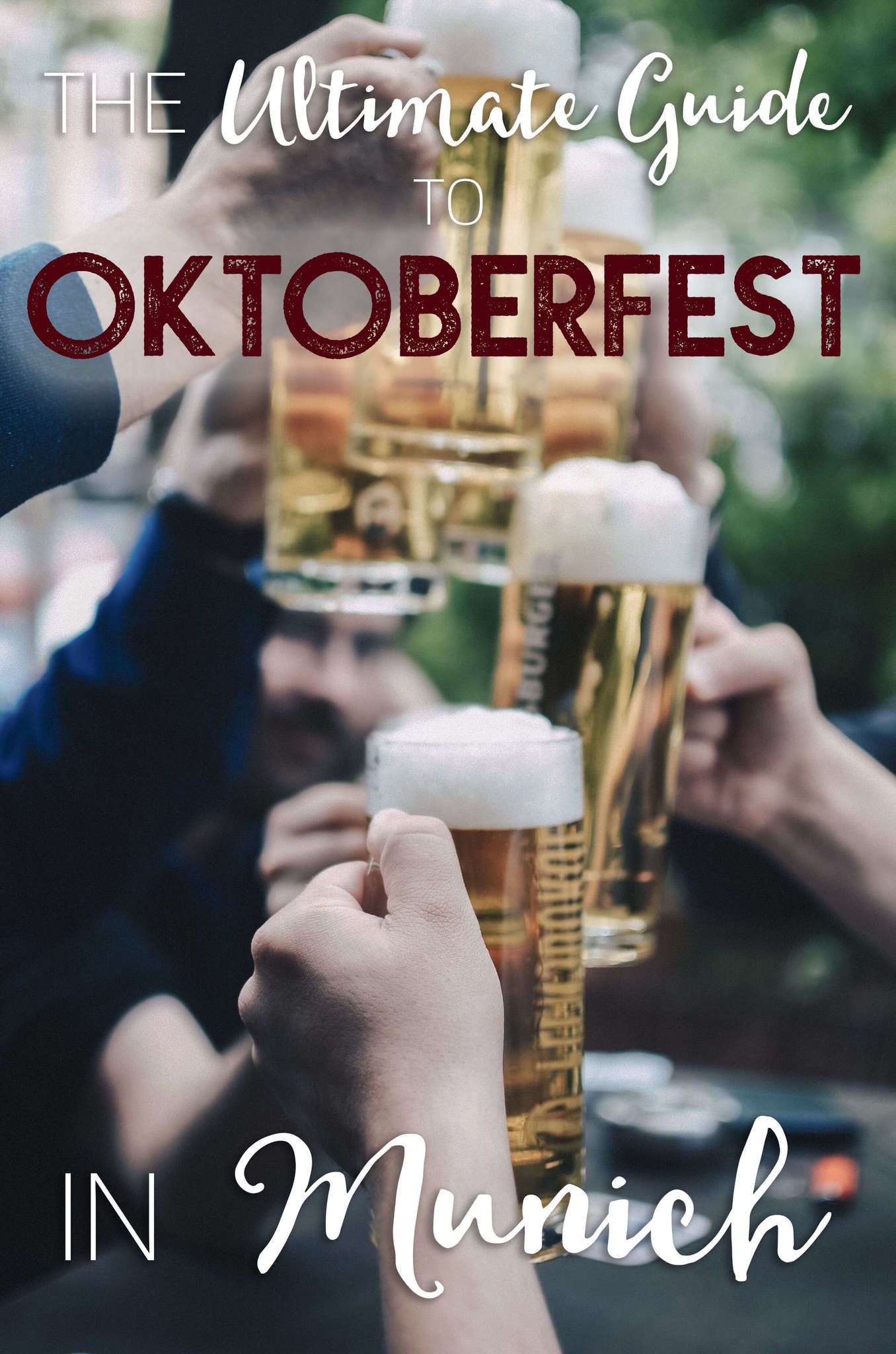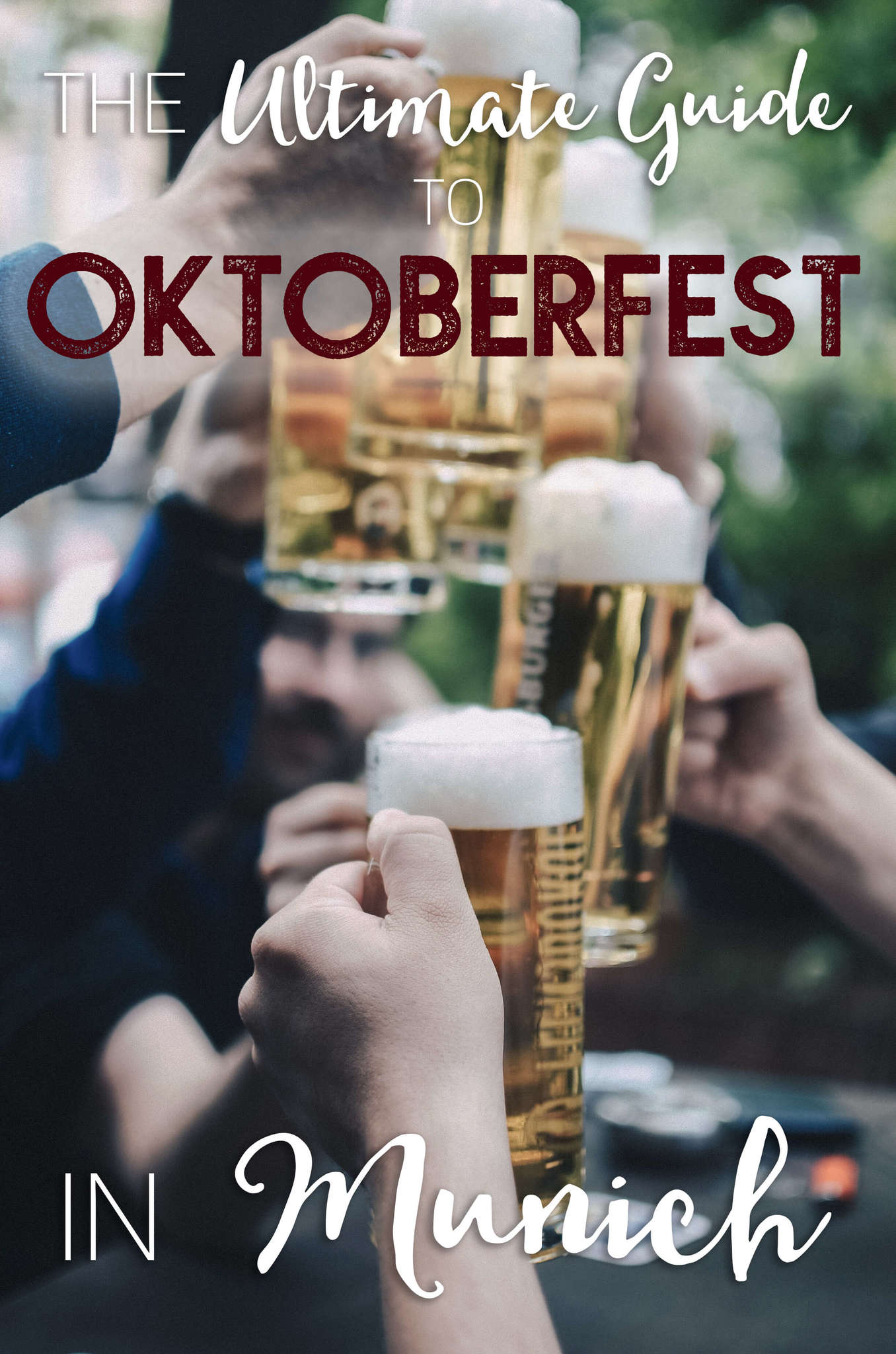 This post was written by Sivan, one of our Travel Expert Contributors!
Oktoberfest is a huge festival in Munich, Germany that happens annually from mid-September to the beginning of October. The festival takes place over three consecutive weekends during which more than seven million people from around the world attend.
Historically, the festival is a celebration of the marriage ceremony between Prince Ludwig and Princess Therese in 1810. Today, Oktoberfest, which takes up 420,000 square feet in Munich, is known for rides, attractions, games, and of course, beer.
Navigating this large festival can get confusing so here is my ultimate guide to Oktoberfest in Munich!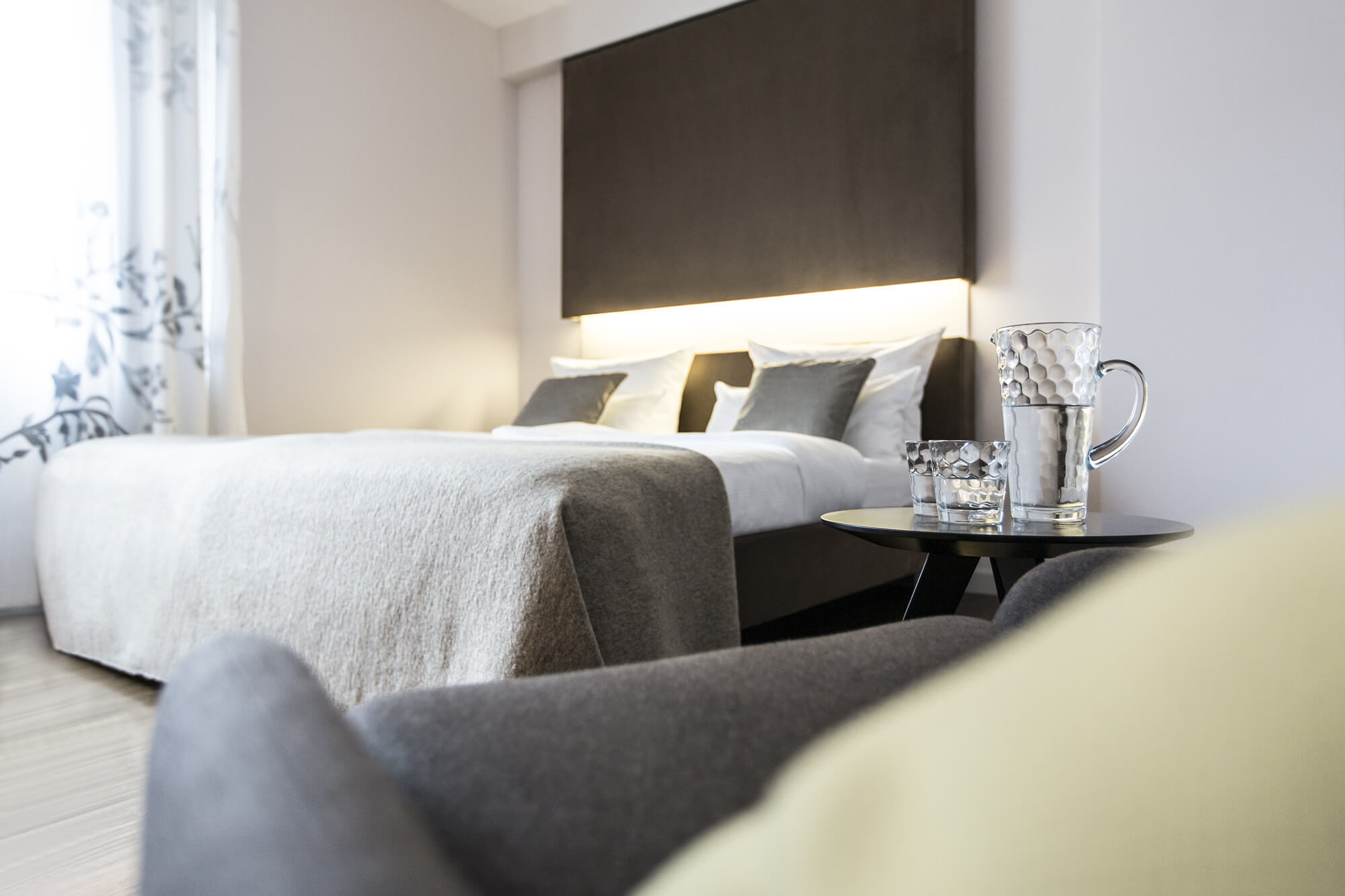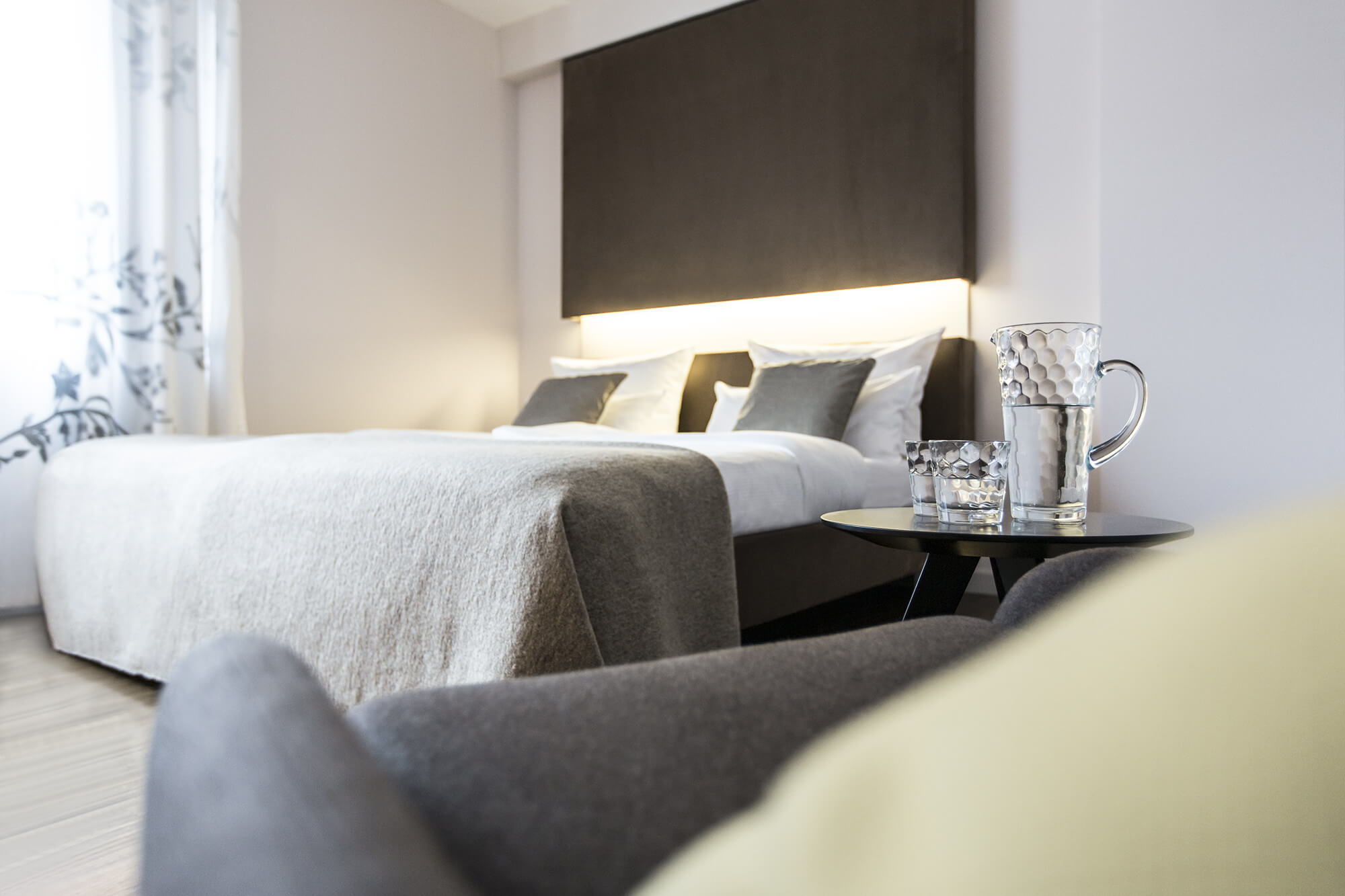 Where to Stay for Oktoberfest
There are a few ways to go about finding accommodations for Oktoberfest, but the number one thing I would advise is to BOOK EARLY. A typical rule of thumb for any big festival is that the closer it gets to the event, the more expensive things are going to be.
Here are some of my top Oktoberfest accommodation picks:
Wombat's City Hostel: This hostel is a short walk to the festival, and it has everything you need for a comfortable stay. Remember to book as far in advance as you can because accommodations this close (and at this price) will go fast!
Jaeger's Hostel Munich: This is another excellent hostel option. It is close to the festival and has clean rooms with private bathrooms and everything else you need for an easy stay.
Platzl Hotel Munich: If you're looking for something on the fancier side, this is going to be your best option. Of course, with nicer accommodations comes at a higher price point.
H'Otello Munich: This modern, urban hotel is near the city center and the Oktoberfest grounds. It is a great place to lay your head after a long day of festivities.
Book an Airbnb: Airbnb is a great option if you're looking for a more personal space to come home to at night, and there are tons of Airbnb's near the festival. (A lot of them can get even closer than any hotel can.)
You can find a range of places from a solo room, if you're hitting the festival alone, to an entire apartment if you want to go with a big group of friends.
Camping: If you are looking for a little more adventure, a few campsites rent out tents specifically for Oktoberfest. These tend to be a bit farther away (think twenty to thirty minutes by public transport, seven to ten minutes by taxi or Uber), but they can make for a fun weekend.
Check out Stoke Travel if you want a highly social campsite where the party will be going until five in the morning. Use booking code 'BLONDEABROAD' for some extra freebies too!
You can also try the official Oktoberfest Campsite in Munich for something a little closer. These campsites offer a range of options from two-person tents with air mattresses to glamping teepees with more luxe options. Be aware that September in Germany can get very cold, especially at night; pack accordingly if you are going to be sleeping outside.
Some links in this post are affiliate links—at no extra cost to you, I earn a small commission if you purchase products through these links. Additionally, as an Airbnb Associate, I earn when you book through these links.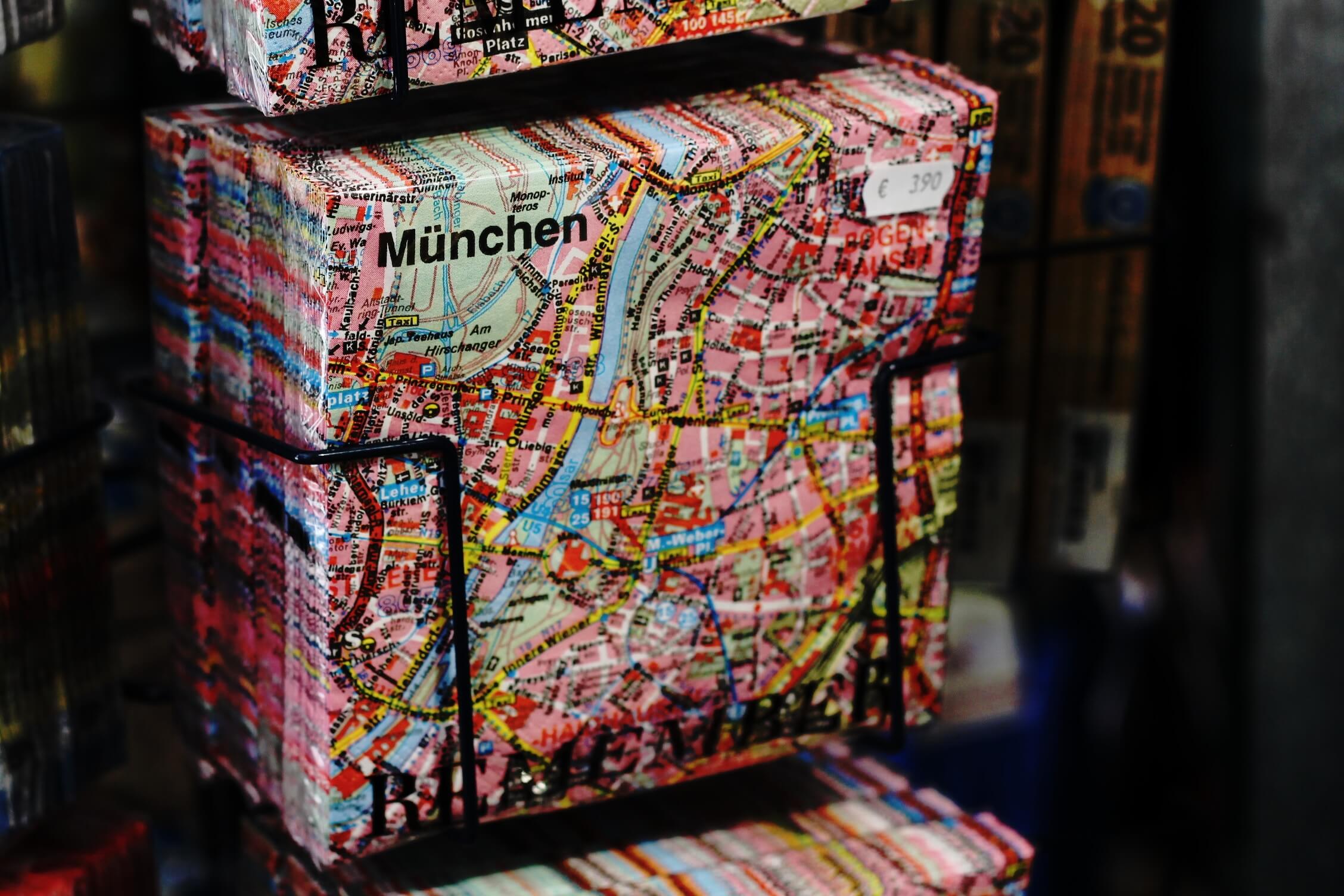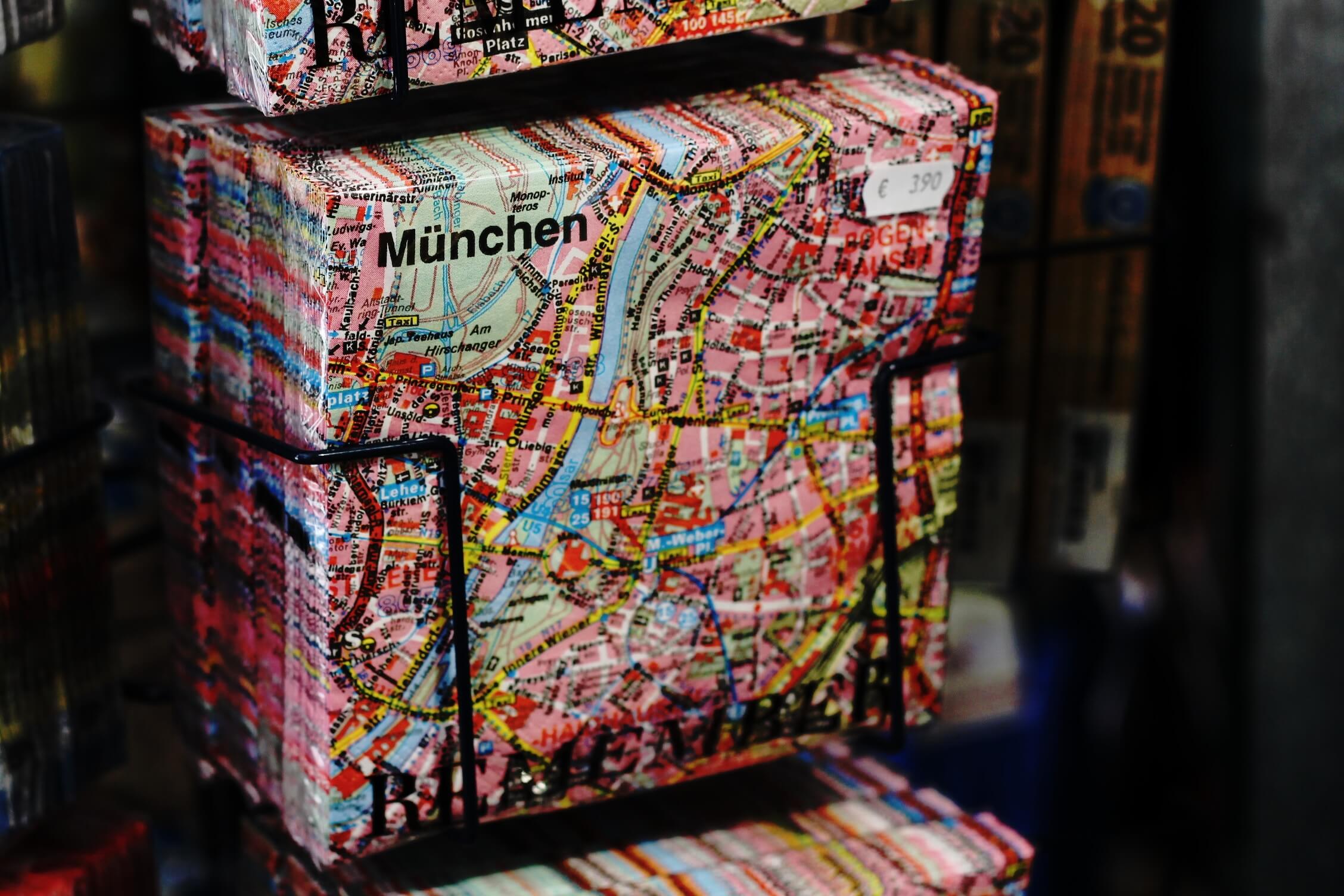 Getting Around Munich
Munich has an efficient metro system that's pretty easy to understand (even with all the German names). Depending on where you choose to stay, you might have to take a bus, to a train, and then walk a little to get to your final destination.
Uber is currently operating in Munich, so there is always the option or a traditional taxi. Once you get close to the festival, arrows painted on the sidewalks will point you in the right direction (plus, you can follow the crowds of people dressed in Dirndls and Lederhosen).
Helpful Tip
Google Maps always has a transit option for anywhere you are looking to go, which will tell you exactly which lines or buses you need to take to get there.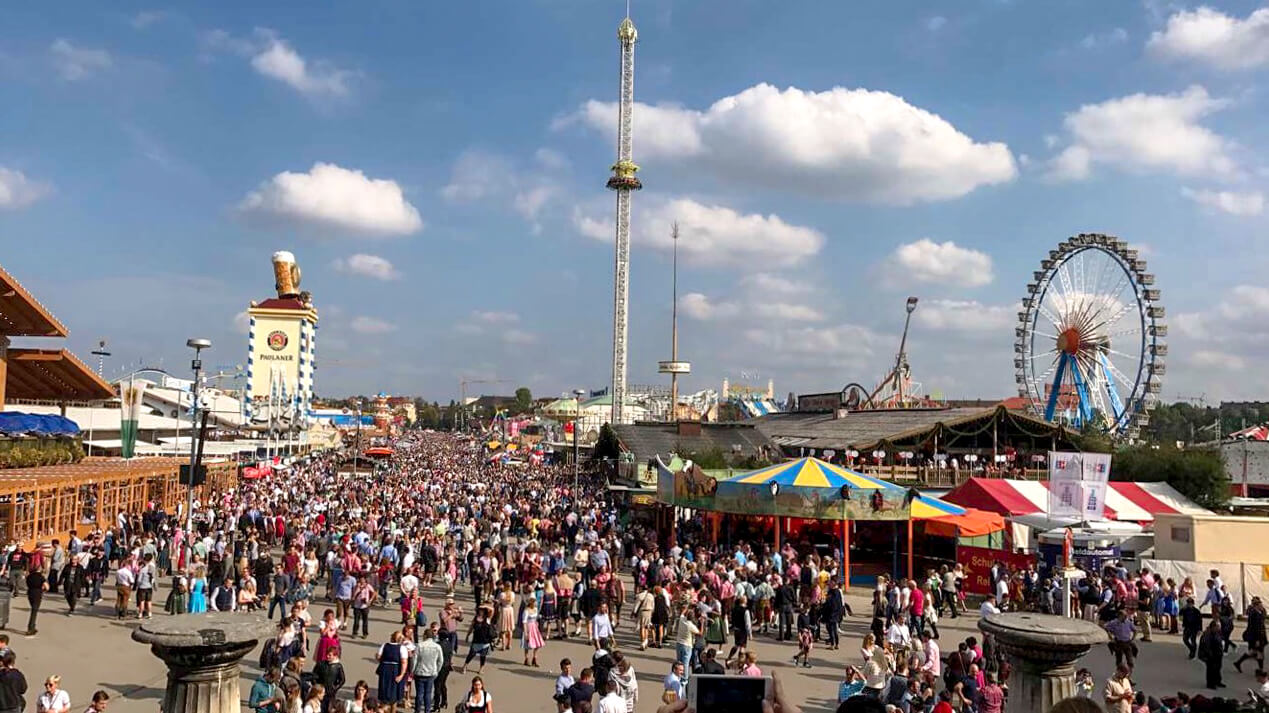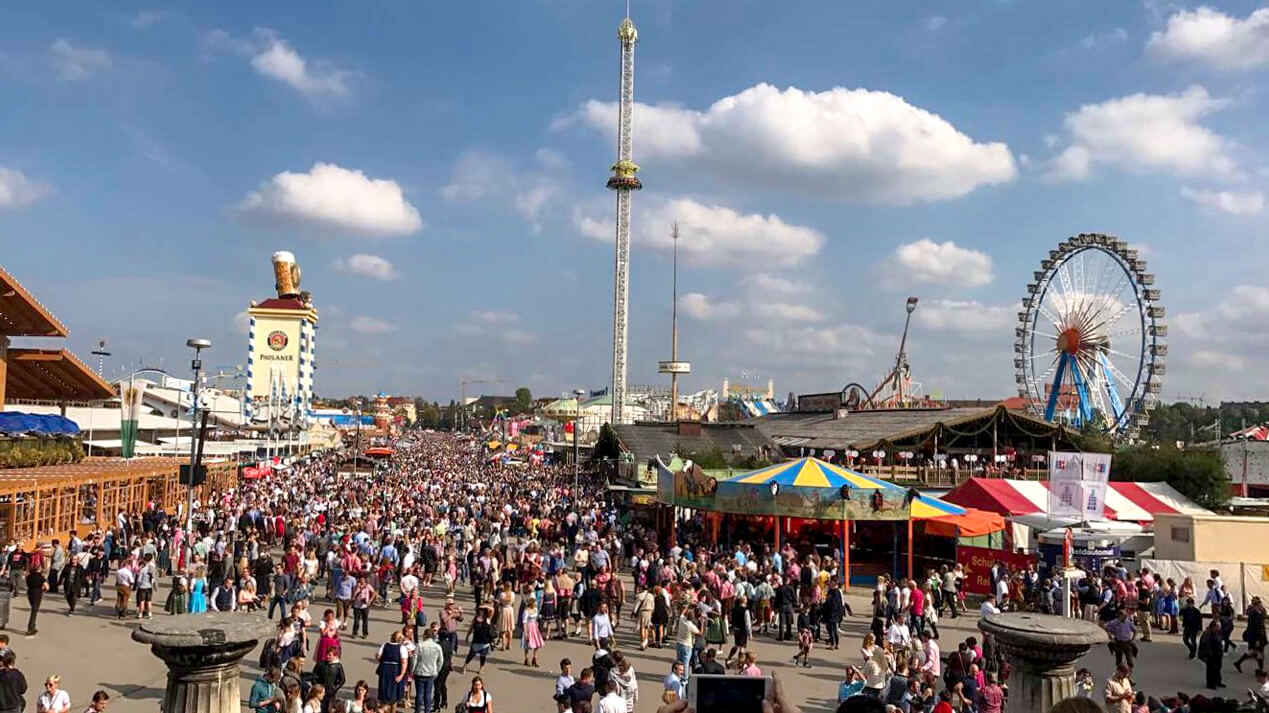 What to Expect at Oktoberfest in Munich
The festival opens early, but tents start serving beers at around ten a.m. and stop serving at 10:30 p.m. If you don't have a reservation and want to get a table, prepare to arrive between six and seven a.m.
You don't need to buy tickets to get into the festival, but there is a lot to buy once you get there.
The Oktoberfest grounds are enormous, and you can choose from tons of tents and activities. Start by taking a walk through the main street to get your bearings (and scan the food options).
There are more than fourteen big tents and twenty smaller tents at the festival. It can be hard to decide which ones to visit, but most of them are generally the same.
Here is a breakdown of a few of the big ones:
Winzerer Fahndl has a fun, authentic atmosphere that makes people want to stay all day.
Hofbräu Festhalle is considered the "American tent." You will find a lot of college students and other international travelers here.
Schottenhamel is the tent that starts it all! The first keg is tapped here at noon on the first day of the festival.
Löwenbräu-Festhalle is a favorite for locals and travelers alike (in other words, Australians, New Zealanders, and South Africans). This is a good middle-ground tent.
Fischer Vroni serves grilled fish and other dishes. If you are not feeling the typical meat and potatoes from the other tents, head here.
Schützen-Festzelt has a good mix of young and old, travelers and locals.
Augustiner-Festhalle is known as the friendly tent.
Weinzelt is the wine tent! If you are ready for something other than beer, head here for your pick of white, red, and sparkling wines.
Pschorr-Bräurosl is one of the more traditional tents and has been managed by the Heide family for seven generations. This tent is filled with mostly locals.
Be aware: If you stand on the very top of a table that means you are going to down your entire beer. So unless you want hundreds of people cheering you on to chug your stein, don't stand on the top of a table.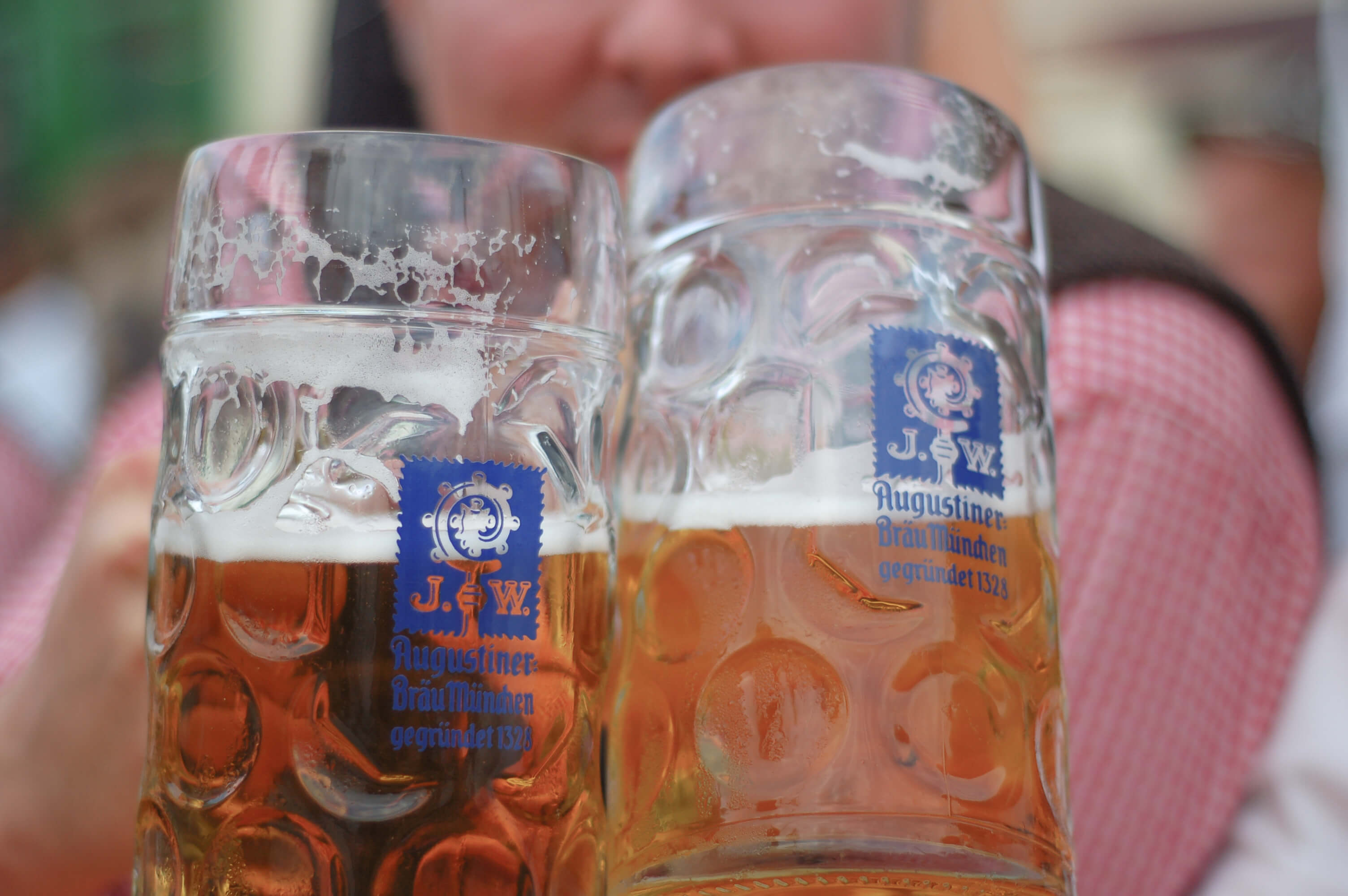 What to Drink at Oktoberfest
The main drink of Oktoberfest is of course…beer.
To get a stein of beer in a tent, you must be sitting or standing at a table. Sometimes this can be tough as the tables are all very crowded. If you're traveling solo or with a small group, people will usually let you stand near their table so that you can order.
Once you've secured a spot, it's up to you to catch one of the beer maids (they're easy to find) and order a stein. One stein of beer typically costs ten to twelve euros, and it is easier for everyone if you have exact change ready.
The maids are typically handling five to ten beers at a time, and things can get messy!
If you're not a beer lover, but you still want to partake in the fun, try a "Radler" or "shand," which is beer mixed with lemonade! Also, beware that a stein of water is around eight euro. Your best bet is to get a bottle from an outside booth.
There are also a couple of booths on the outside labeled "café" that sell coffee, sodas, wine, and various hard liquors. Be aware that beer in Germany is about six percent alcohol—American beer is usually only three to five percent.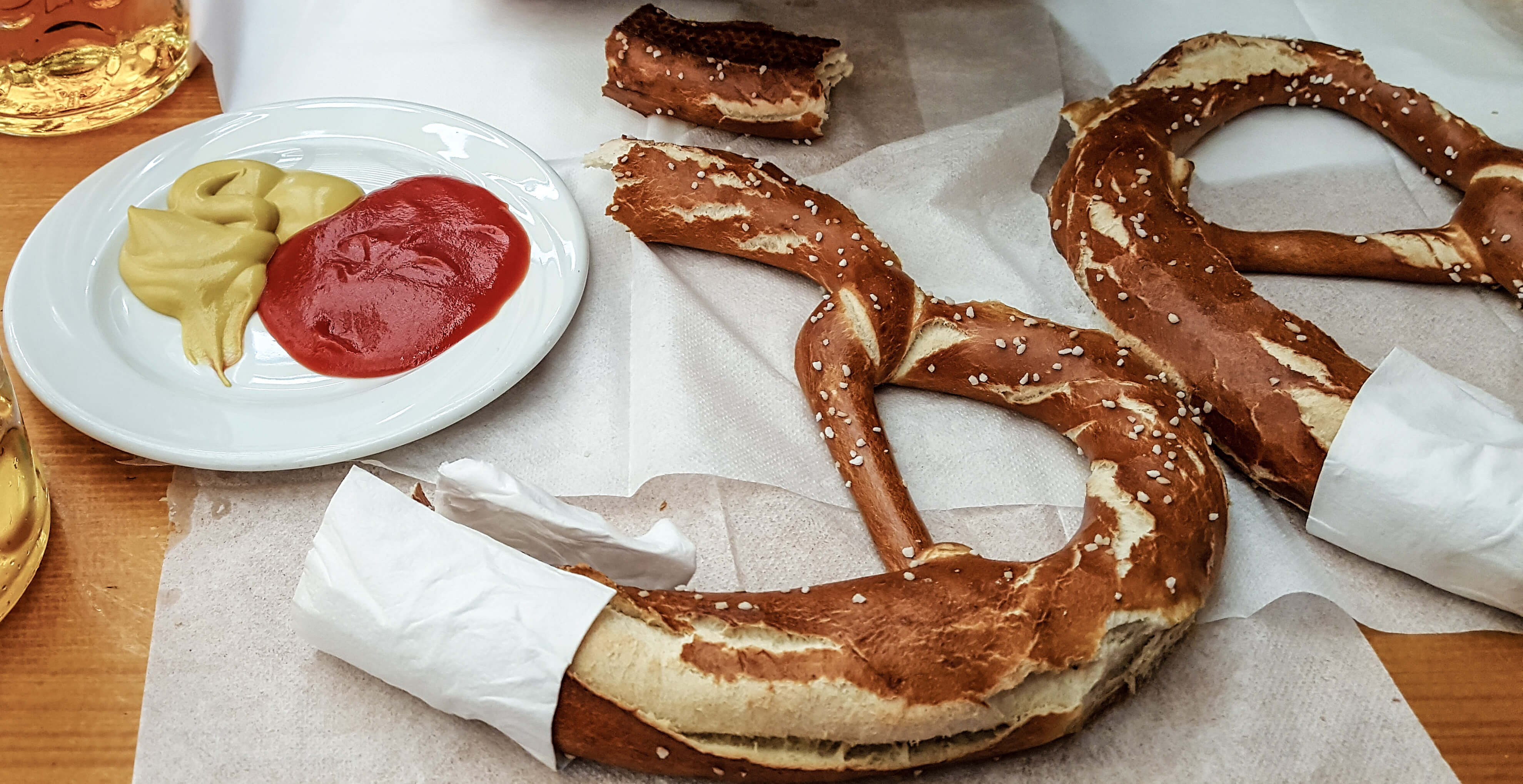 What to Eat at Oktoberfest
A ton of food stands line the main street, but most of them are repeats, so if you see something that catches your eye, grab it when you see it!
Some things you'll find are bratwurst, pretzels, french fries, candy-coated assorted nuts, chocolate-covered fruit, gingerbread cookies (which can double as a souvenir), and fish.
For all you vegetarians, some booths even serve veggie burgers!
If you do get lucky enough to sit at a table inside a tent, order some food! All the tents serve traditional steaming-hot German meals that smell, look, and taste delicious. Most of it is some variation of pork and potatoes.
If you're not at a table and you're feeling a little peckish, there are always people walking around selling giant pretzels.
Helpful Tip
Grab a pretzel midday to soak up some of the alcohol.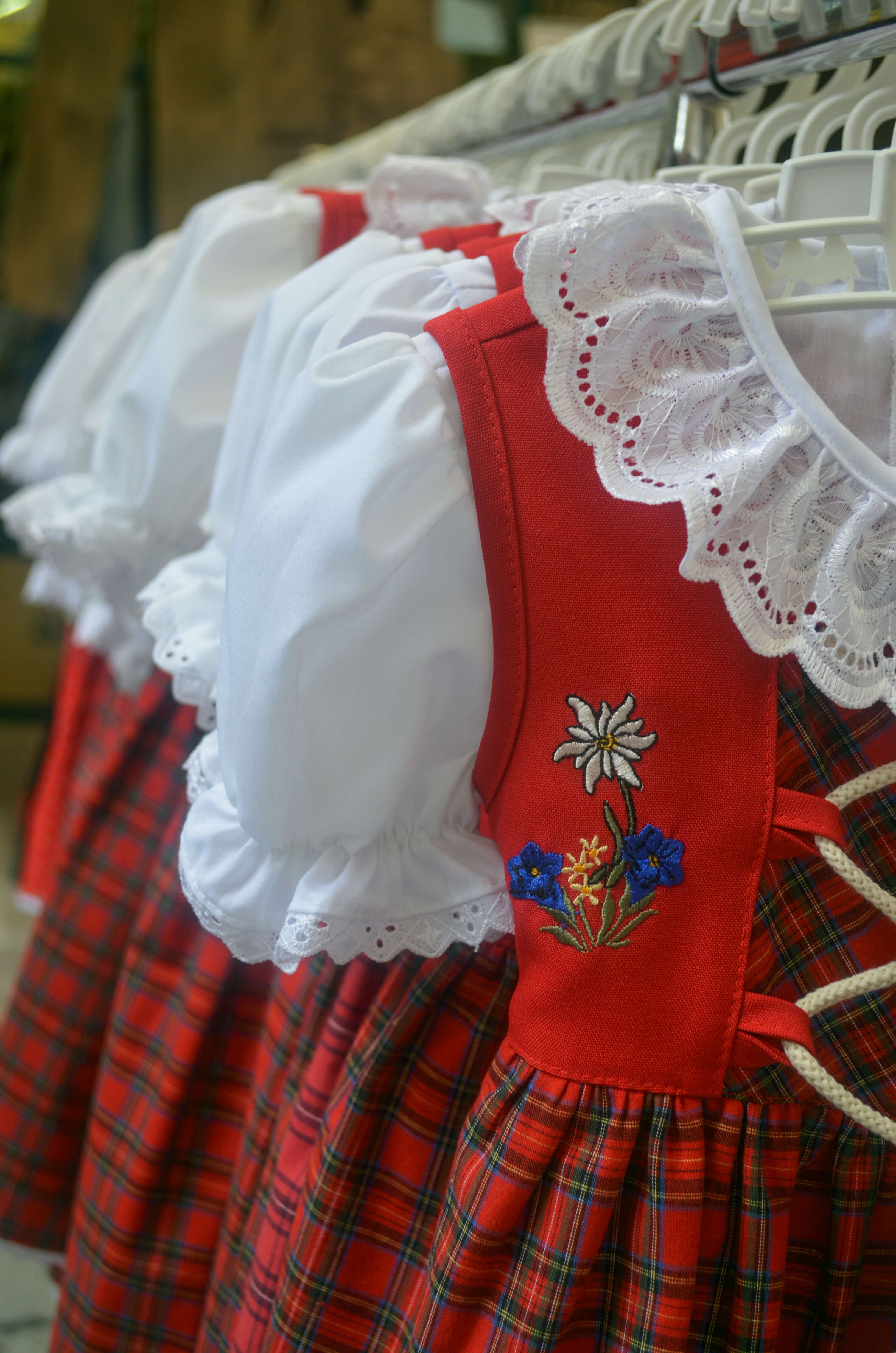 What to Wear to Oktoberfest
A majority of the people at Oktoberfest wear traditional clothing, which is a dirndl for women and lederhosen for men. It is totally fine not to wear these, but you will stand out. You can order dirndls and lederhosen on Amazon before you arrive in Germany, but be aware that they aren't traditional, and they might end up looking more like a Halloween costume.
The best option is to buy your garb at a store in town. Dirndls and lederhosen are available all over near the festival, so they won't be difficult to find. Dirndls range from seventy to 150 euros while lederhosen range from ninety to 200 euros.
Some of the campsites or hostels may even sell them for discounted prices.
Make sure you TRY THEM ON before you buy! Ladies, the top of your dirndl is going to be tight, but make sure you can still breathe and that there is a little room for when your belly gets a little fuller later in the day.
As far as shoes, people wear all different things. The most traditional footwear for females is a pair of ballet flats, kitten heels, or booties. But, a lot of people also wear Converse or another kind of sneakers. I recommend buying a cheap pair of shoes you won't care about getting dirty because you will most likely be walking through puddles of beer by the end of the day.
Though it is cold during late September and early October in Germany, don't worry about wearing a jacket or sweater. It gets very hot inside the beer tents, and you will more than likely lose a jacket if you take it off.
Some ladies wear nude or black tights under their dirndls, but the majority of women wear them without anything extra and are still comfortable. Remember, dirndls are long, and they have a lot of fabric and layers.
Lastly, if you can help it, don't bring a purse. There are way too many stories of people who have things stolen (cell phones, credit cards, and even passports) during the festival. The best thing to do is go old school; take only what you need and stuff it somewhere on you!
Helpful Tip
Wear a pair of shorts with pockets underneath your dirndl. With all the fabric in the skirt, nobody will be able to see them, and then you will have somewhere to safely store your belongings!