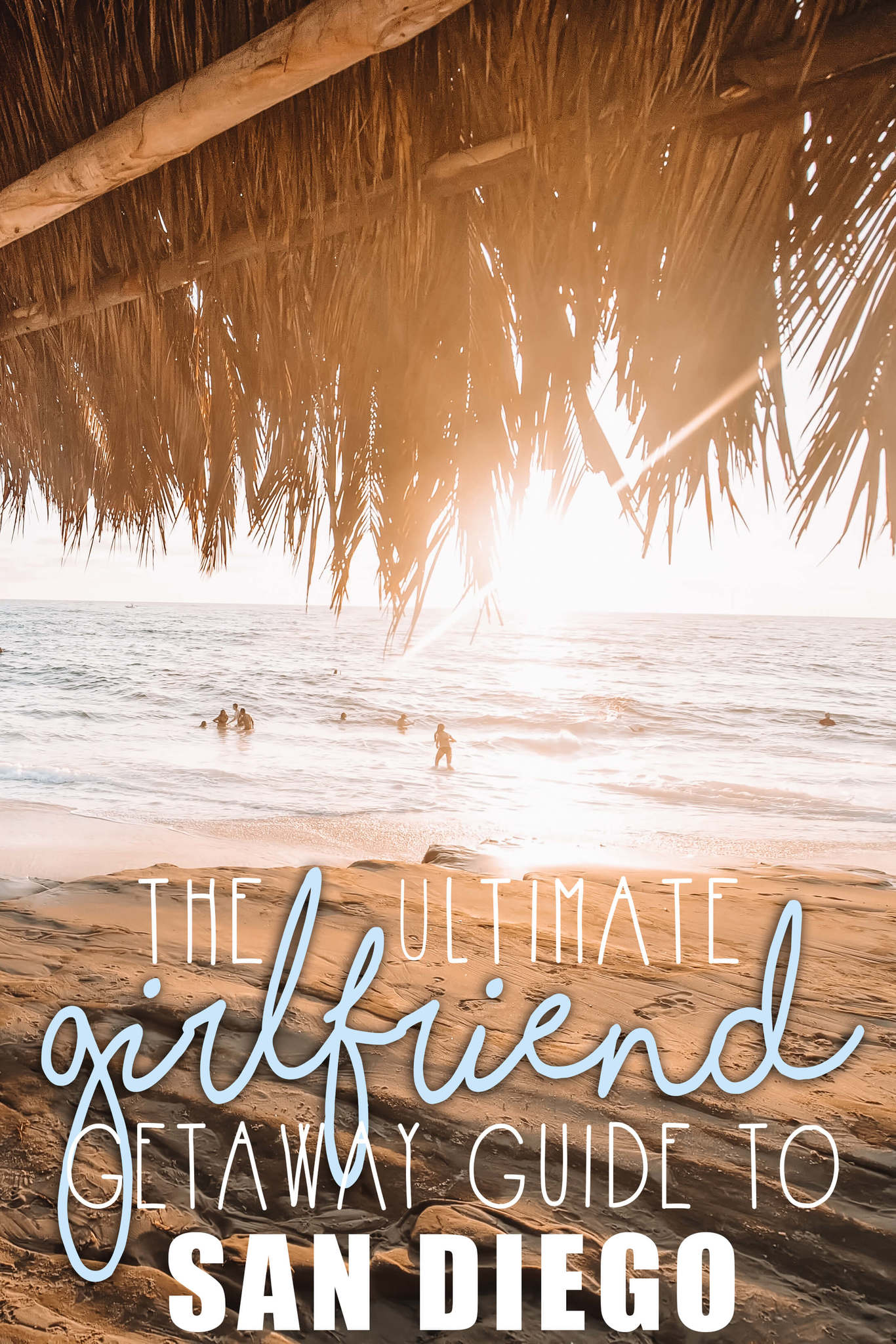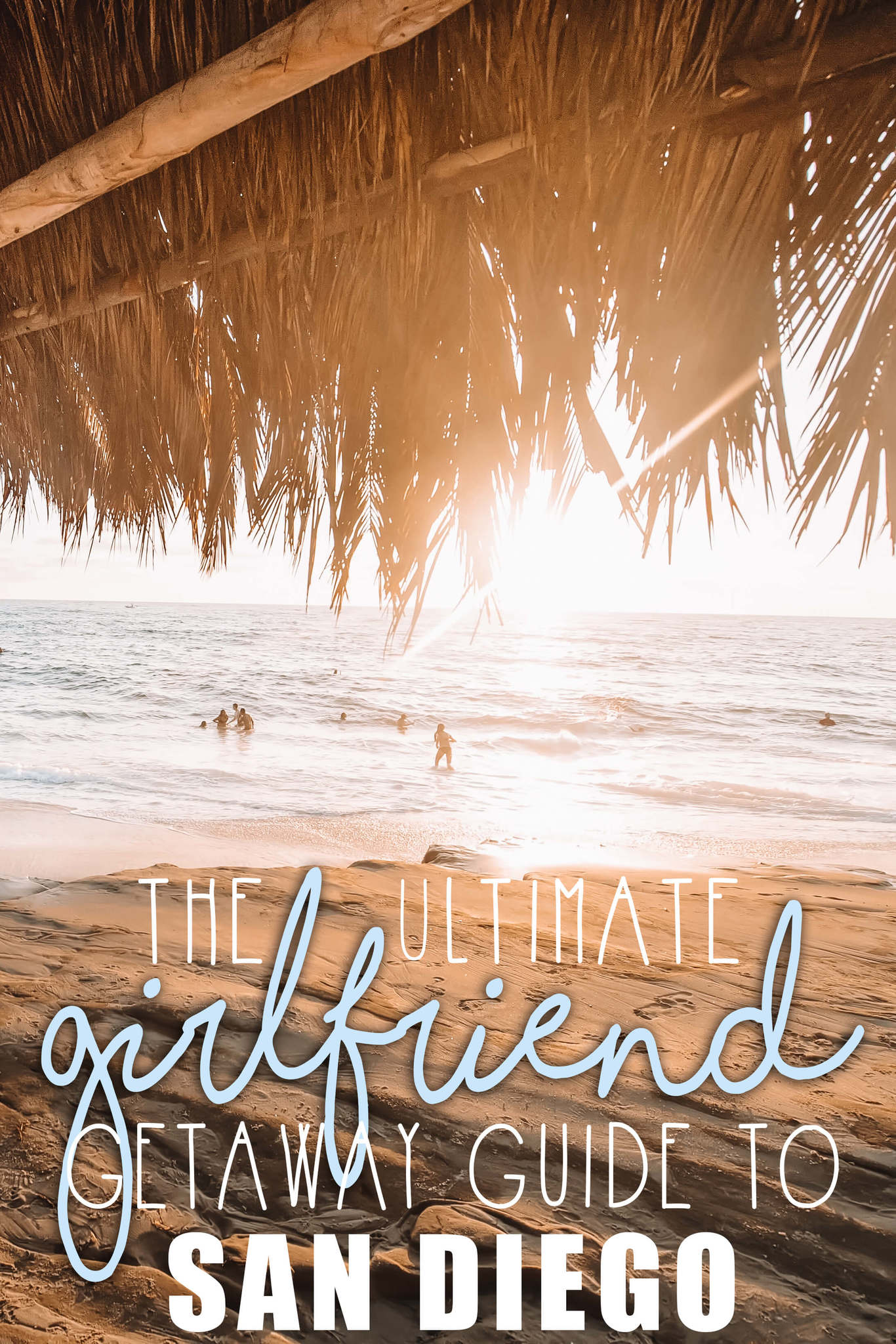 San Diego is all about waves, rays, and beer! Whether you want a chill escape or the ultimate party, this is one of the best spots on the planet to reconnect with your girls.
I actually went to college in San Diego and try to get back as much as possible! Only twenty miles north of Mexico, this place is one of my faves on the Pacific coast, and it has something for everyone.
Here's the ultimate girlfriend getaway guide to San Diego!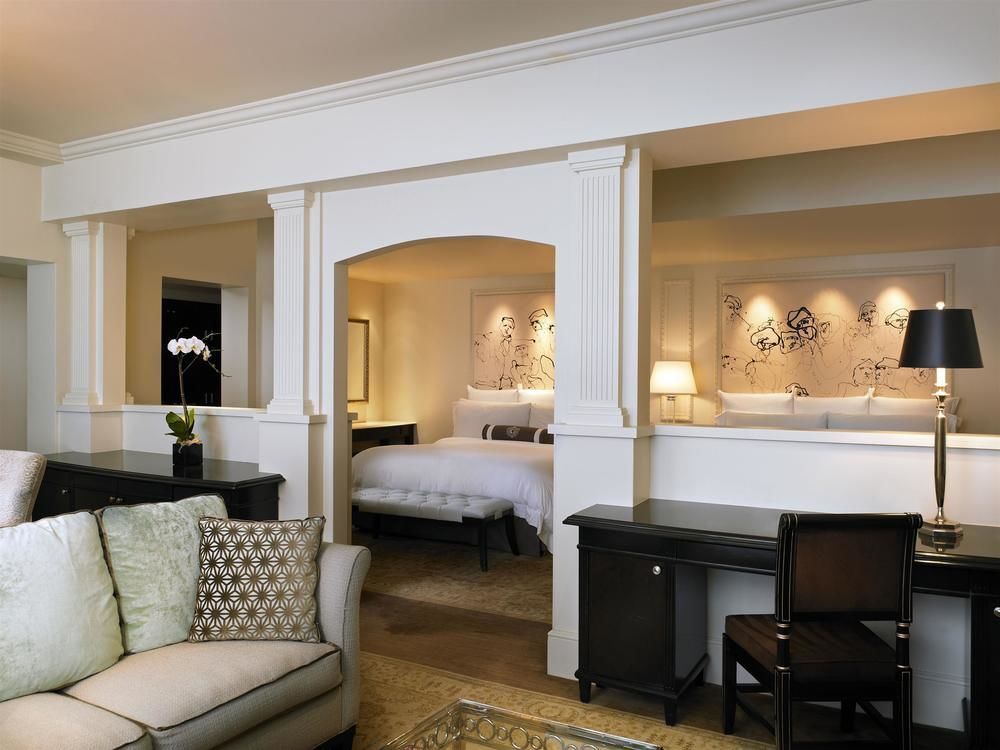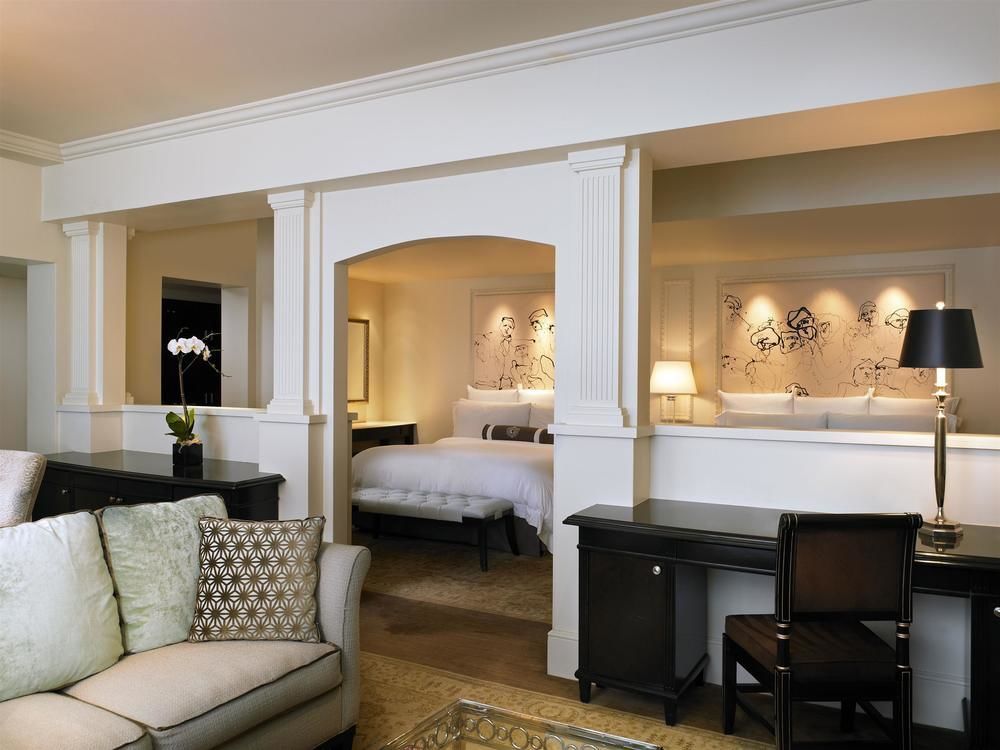 Where to Stay in San Diego
When it comes to accommodation, it's all about matching the neighborhood with the vibe of your group.
Gaslamp: This is the center of it all. Full of craft cocktail bars, gourmet creations, wine bars, and nightclubs, Gaslamp is your best bet. (It can be a bit pricey; just get as close to it as you can afford.) If you're looking for ultimate luxury, check out The Pendry San Diego.
North Park: Home to a major bar and foodie scene, this is a happening area that's slightly cheaper than downtown. Check out the Lafayette Hotel & SwimClub for an adorable and affordable stay!
Little Italy: My favorite neighborhood! Little Italy is walkable and has tons of cute bars, cafes, and restaurants. It's also conveniently located in downtown SD and a straight shot north will take you to Pacific Beach.
Pacific Beach: Known for its laid-back vibes and beach bars, this place is popular with the early 20s crowd. It's also right next to Mission Beach, which has some of the best beach house rentals around. If you're looking for a beach getaway, check out the Pacific Terrace Hotel hotel.
La Jolla: This area draws a lot of tourists and, for the most part, has a family crowd. It's nice, but I'd steer clear if you're looking to party it up with your girls. The Grande Colonial La Jolla is a great place to lay your head.
Helpful  Tip
I typically recommend opting for VRBO over hotels. It's usually cheaper to split a house between the girls than to rent multiple hotel rooms. That being said, overall prices in San Diego are far lower than what you'd find in Los Angeles or San Francisco, so you can find some bargains all over the city.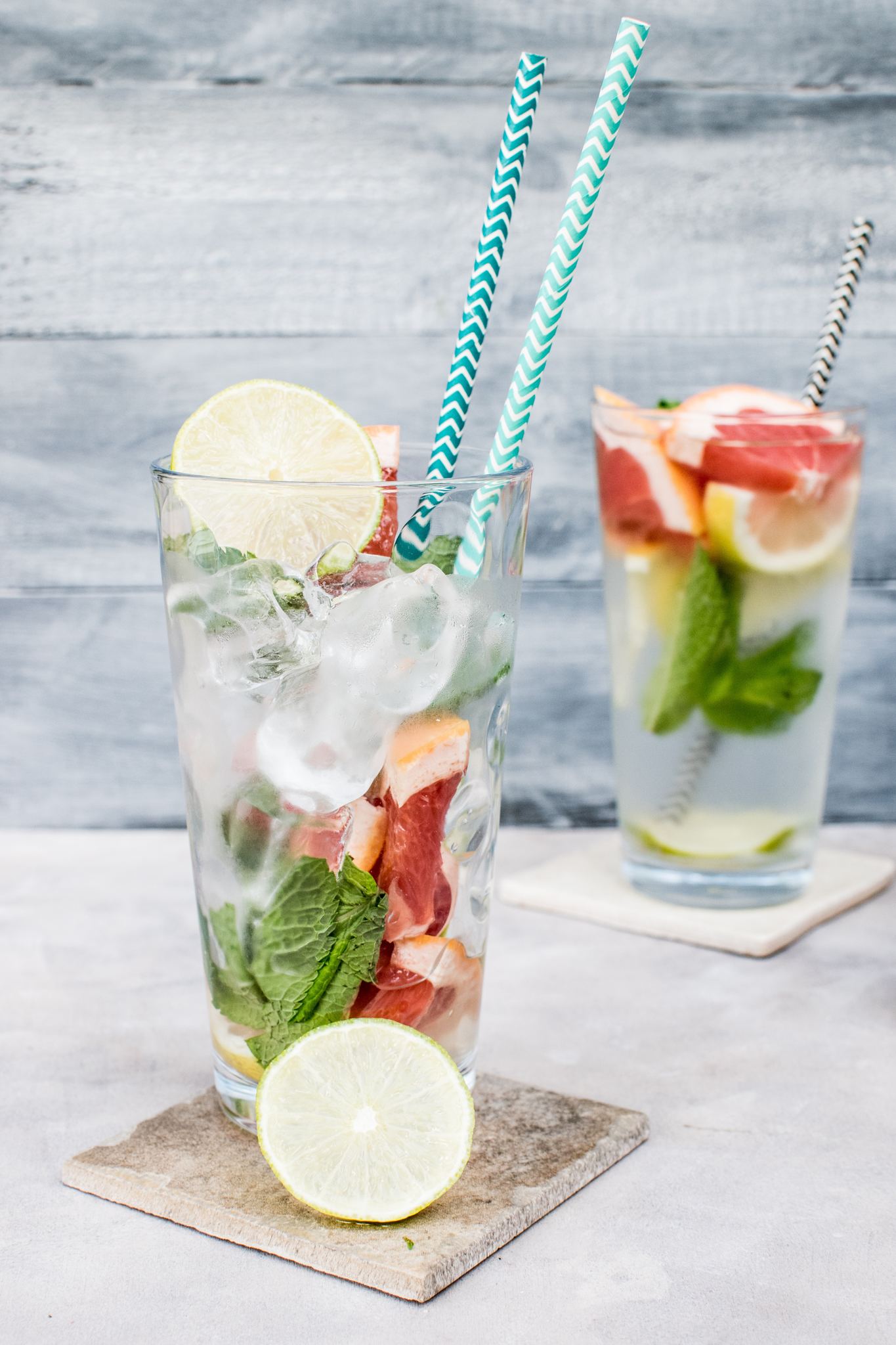 Enjoy a Boozy Brunch
What's a girlfriend getaway without a bit of booze in the morning?
Morning Glory: An Instagram-worthy hotspot in Little Italy, you'll LOVE their breakfast offerings and the decor.
Crushed: In Pacific Beach, Crushed is all about the mimosa flights. The food is tasty; but keep in mind that the restaurant is tiny and gets very crowded on weekends.
Bottega Americano: Located downtown in East Village, this place has bottomless mimosas and brunch faves, such as shrimp, grits, and baked French toast.
Kindred: Stop by South Park for bloody marys and craft cocktails. Kindred caters to vegans and vegetarians, which is always a major perk.
Searsucker: Located downtown, this place has first-rate food and mimosas (they're not bottomless, but you'll find champagne by the bottle).
Pardon My French: Head over to North Park for amazing Californian-French fusion bistro picks.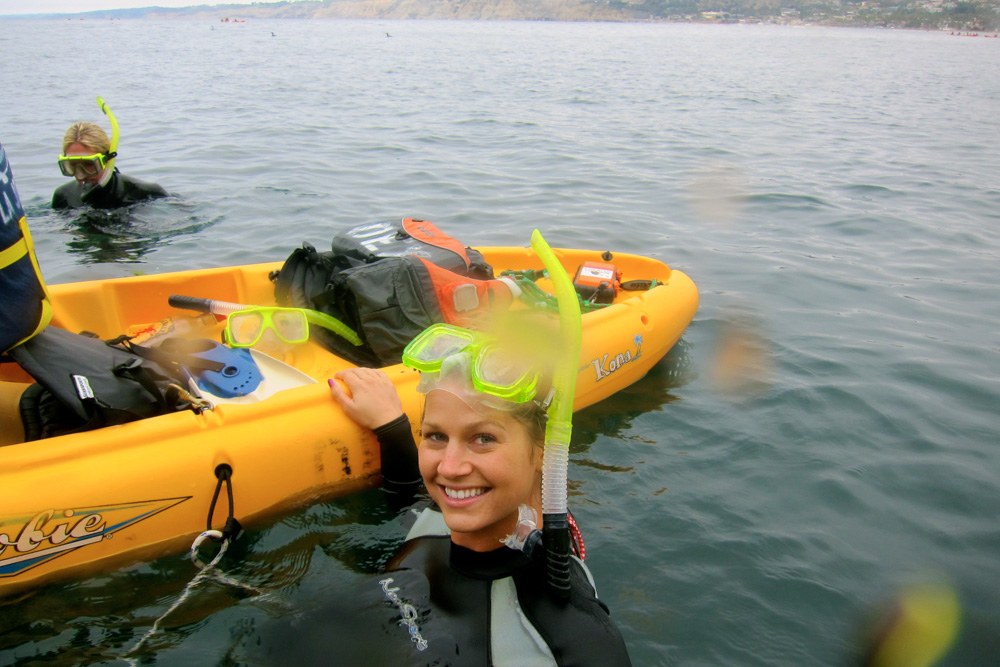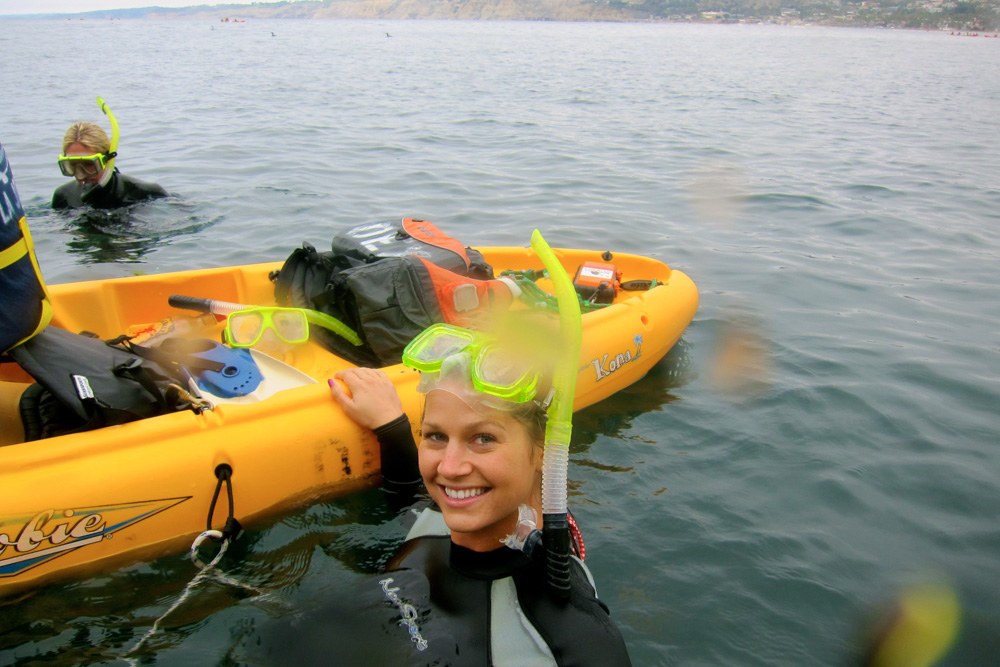 Duffy Boats, Paddle Boards, and Kayaks
Start your day in Mission Bay to soak up the sun and take in the gorgeous coastal view. Bring your own bottles and rent your gear when you get there. I highly recommend Everyday California for a kayak tour of the famous La Jolla Coves—you'll be able to spot seals and sea lions!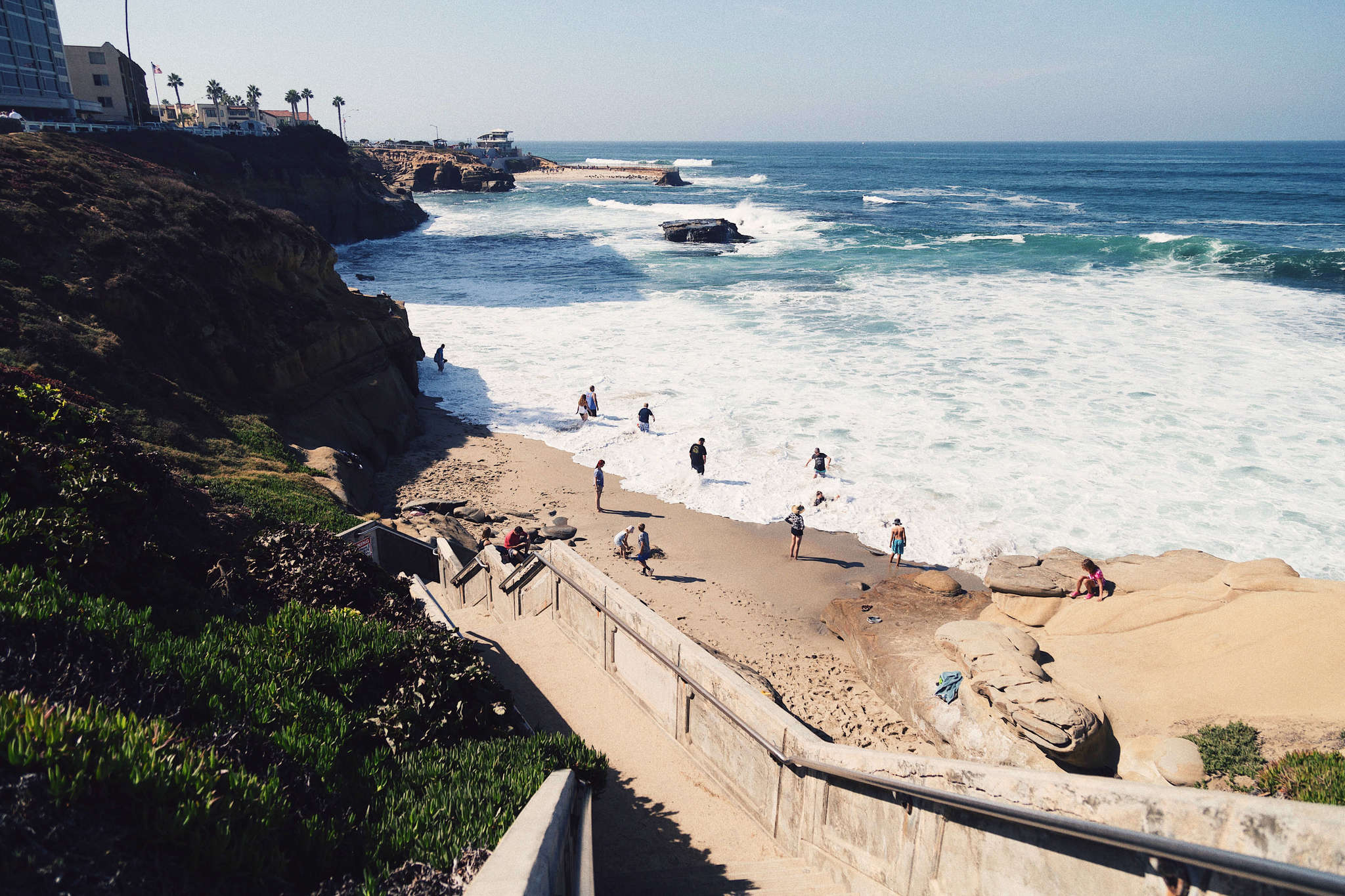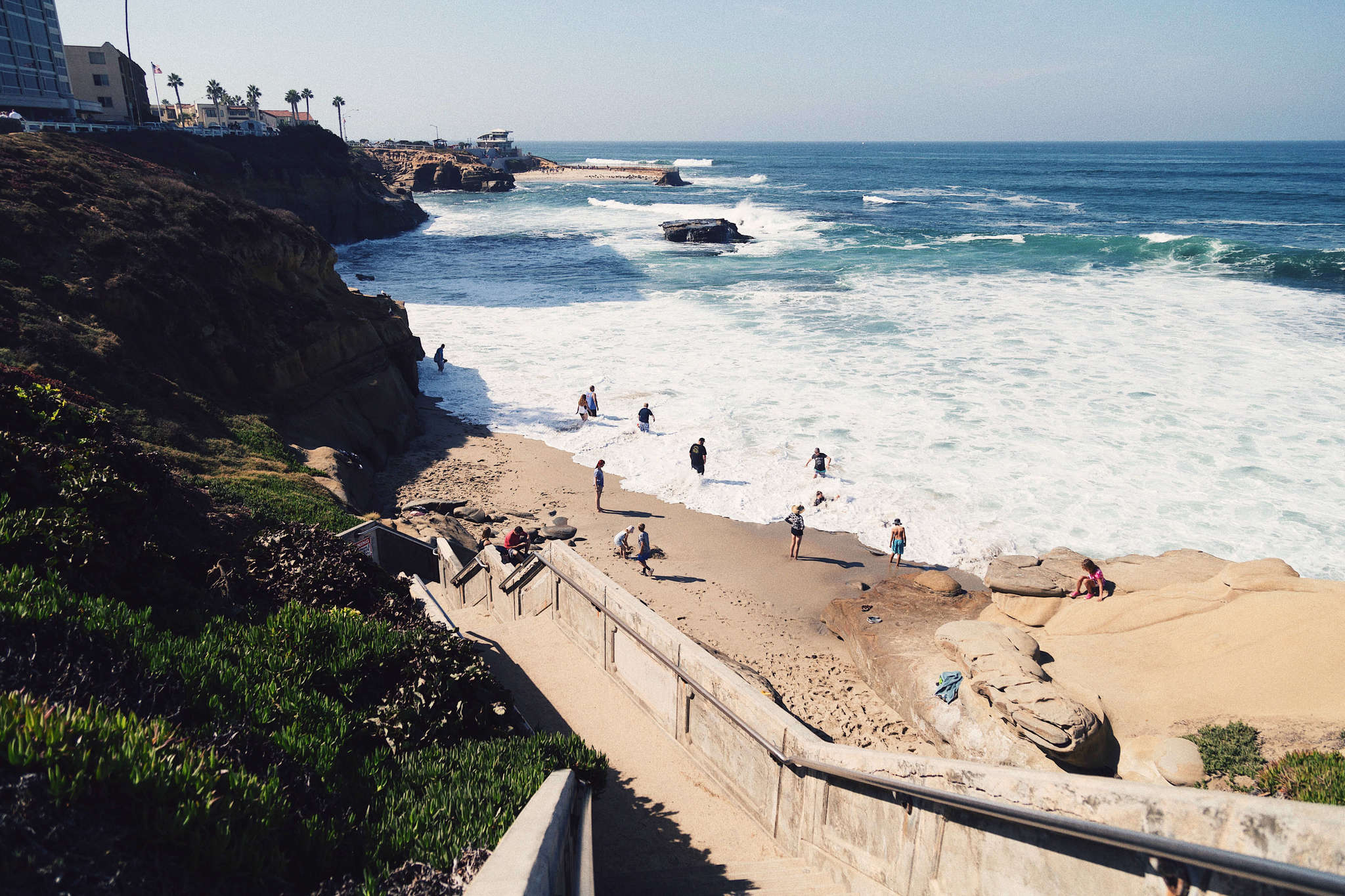 Hit the Beach (Obviously!)
What's better than grabbing your bikini and your girls? When you're in So Cal, it's all about the beach, and San Diego has some of the best of them.
Mission Beach: With long stretches of sand, there's plenty of room to spread out and find a place of your own.
La Jolla Shores: It's usually crowded here, but it's beautiful if you happen to be in town during the off-season.
Windansea Beach: A lovely, tucked away beach, this is where locals go. Parking and finding a place on the sand can be tough on busy weekends, but it's still a top pick.
Ocean Beach: You'll find more of a "hippy" crowd here, as well as beautiful sandy stretches and a dog-friendly beach!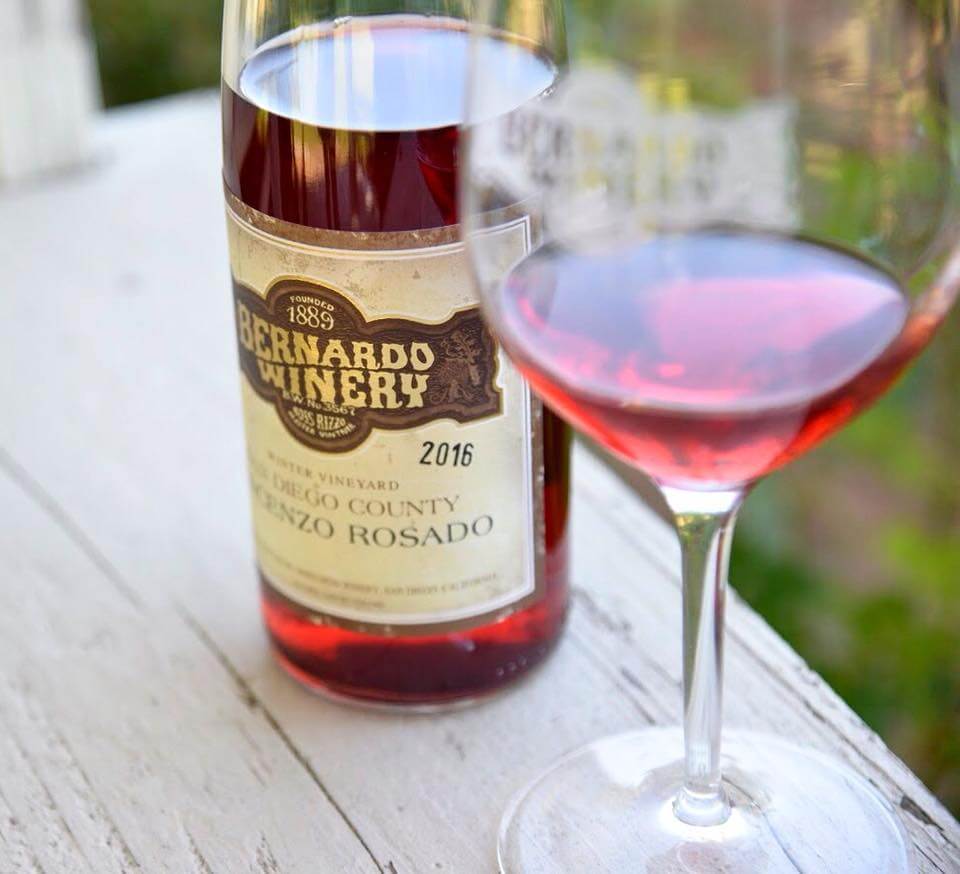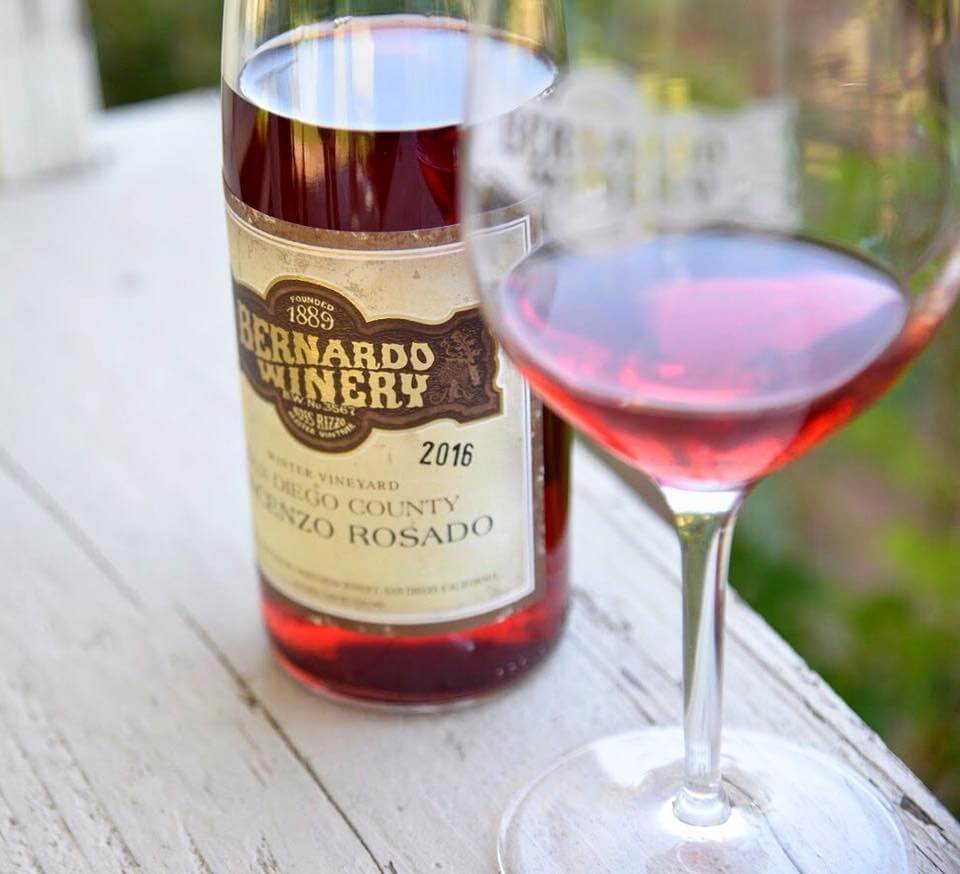 Wineries and Breweries
San Diego knows how to make some tasty local brews, and there's no better way to check them out than directly from the source.
Organize a brewery tour. Most of the craft beers have tasting rooms in Miramar/Mira Mesa area, so I suggest getting over there and hopping around. You'll find a range of popular brews like Ballast Point, AleSmith, Mike Hess Brewing, and Green Flash Brewing Co. in that area.
Some of the larger breweries have multiple tasting rooms across the county, so be sure to search for the closest ones to you. For small-batch brews and tasty eats, visit Rough Draft, Duck Foot, and Coronado Brewery. The North Park neighborhood also has a lot of brewery tasting rooms within a walkable distance.
To check out the famous California wines, Bernardo Winery is a top pick. It is a historical landmark in San Diego, and has cute little shops and live music on some nights. There are also a few wineries out in the Poway area (a bit closer than Temecula's wineries). Make a day of wine tasting out of it!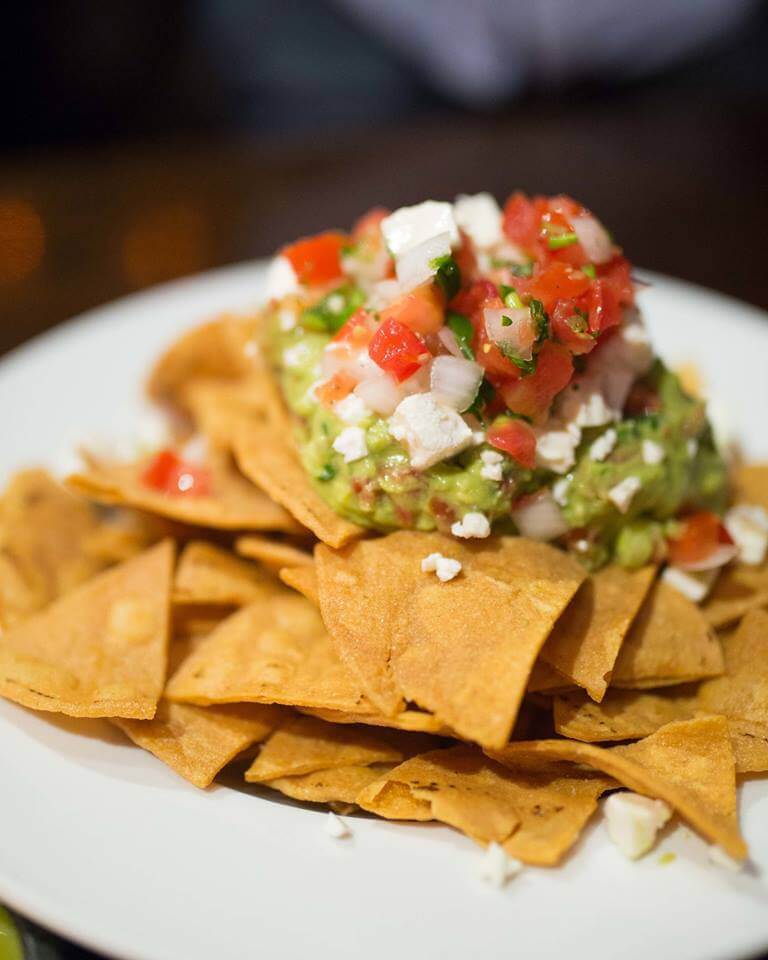 San Diego's Foodie Scene
I love fresh fusion Californian cuisine. From ultra-modern foodie picks to traditional grub, there's nothing like eating your way through San Diego.
The Crack Shack: Located downtown, this is a primo pick for a casual lunch or dinner. It has outdoor seating, so make a beeline here on sunny days.
Ironside Fish & Oyster Bar: You'll find this San Diego hot spot in Little Italy, and it's one of the best places for ultra-fresh seafood.
La Puerta: Head over to Gaslamp for delicious Mexican food and magnificent margaritas.
Amplified Ale Works: In Pacific Beach, you'll find great IPAs and Mediterranean food and fab ocean views, and outdoor patio seating. And you HAVE to order the doner fries! It's also a prime sunset-watching venue.
El Indio: This place has legendary Mexican food. Right around the corner, you'll also find the "best" California Burrito in the state at Lucha Libre.
Carnitas' Snack Shack: A local favorite in North Park, this place has a range of delicious eats at reasonable prices. There's limited seating and usually a line, but it's one of those places worth waiting for. They also have locations downtown.
C Level: On Harbor Island, you'll have a picture-perfect view of the bay and amazing seafood.
The Patio on Lamont: Located in Pacific Beach, this cozy eatery is a local hit. They also have a location in Mission Hills.
BO-beau Kitchen Bar: This French bistro in Ocean Beach has creative and tasty dishes.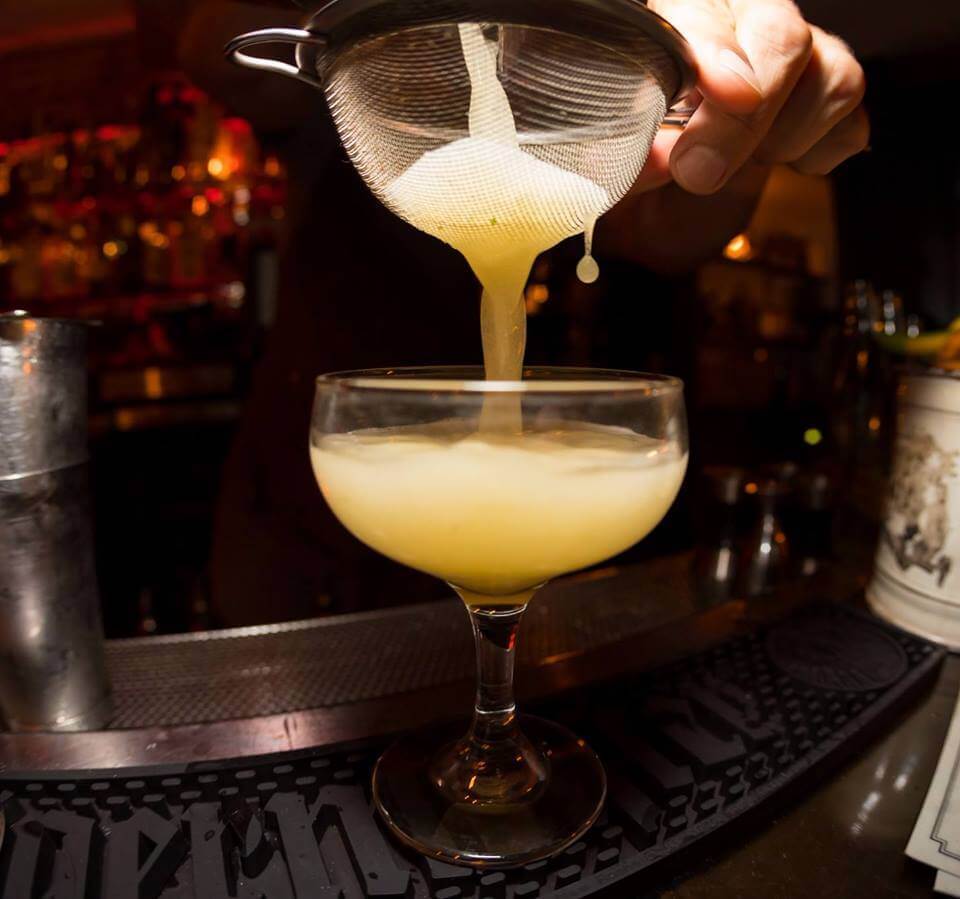 Best Spots for a Drink in Downtown San Diego
When you're ready to have a few drinks with your girls, it's time to check out San Diego's famous nightlife scene.
Vin de Syrah: This Instagram-friendly wine bar has an Alice in Wonderland theme.
Rustic Root: You'll find upstairs seating and a view of the sparkling lights of the Gaslamp neighborhood.
Craft & Commerce: This cool gastropub has a speakeasy in the restaurant. Can you find it?
Prohibition: Another hip speakeasy, this place has top-of-the-line cocktails. It is a premium-price-tag, no-flip-flop kind of place; you'll need to bring your A-game.
The Smoking Gun: This laid-back pick has tabletop games and Southern-inspired fare.
Trust: For a chic spot with top-notch food and drinks, get to this Hillcrest restaurant.
Kettner Exchange: In Little Italy, this is the place to go for trendy cocktail pics and global cuisine.