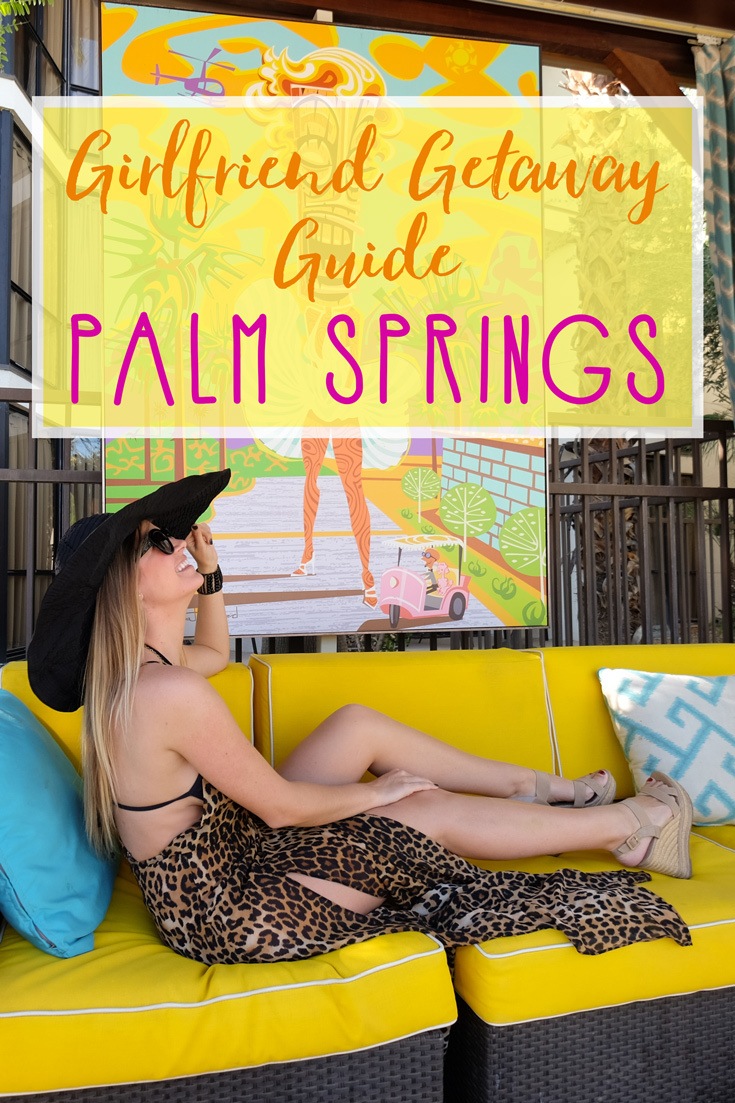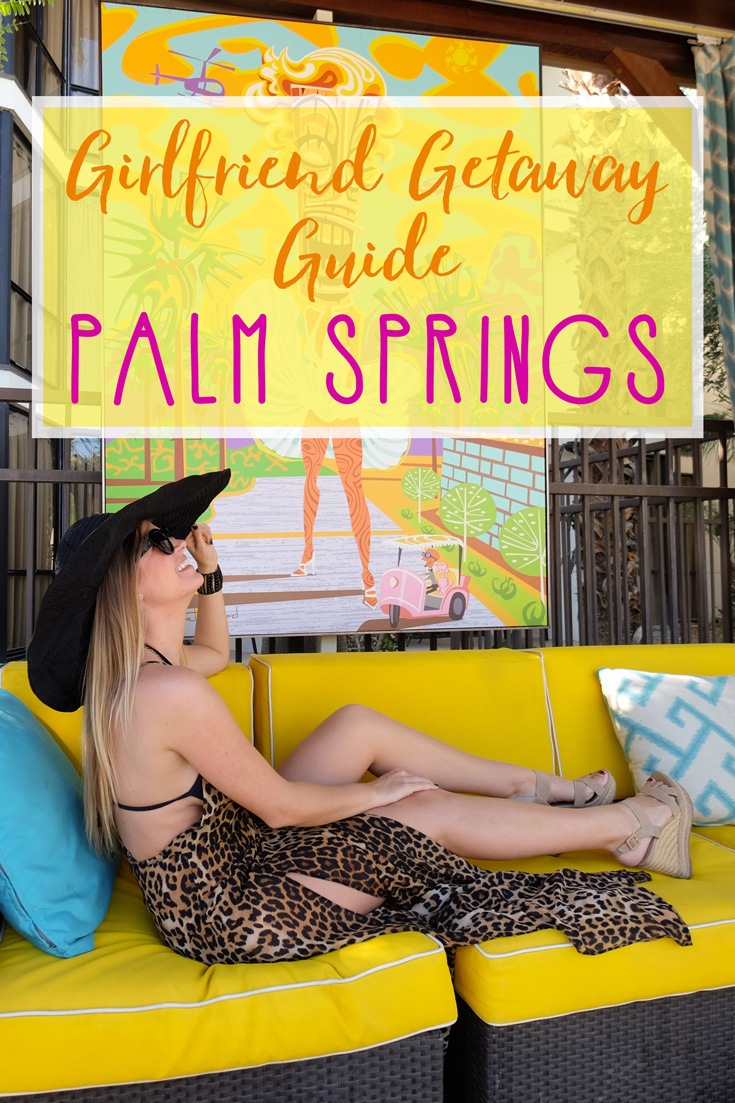 The Californian desert city of Palm Springs has been one of the hottest getaway destinations for those looking for a little break from the big cities for over half a century.
The city is within easy reach of Los Angeles, San Diego and San Bernardino, and is surrounded by beautiful mountain scenery. The desert climate makes Palm Springs an ideal vacation destination year-round.
Palm Springs is the perfect spot for a weekend escape with your girlfriends. With a few of my top tips, you're sure to have a great time while you are there.
Here's a girlfriend getaway guide to Palm Springs!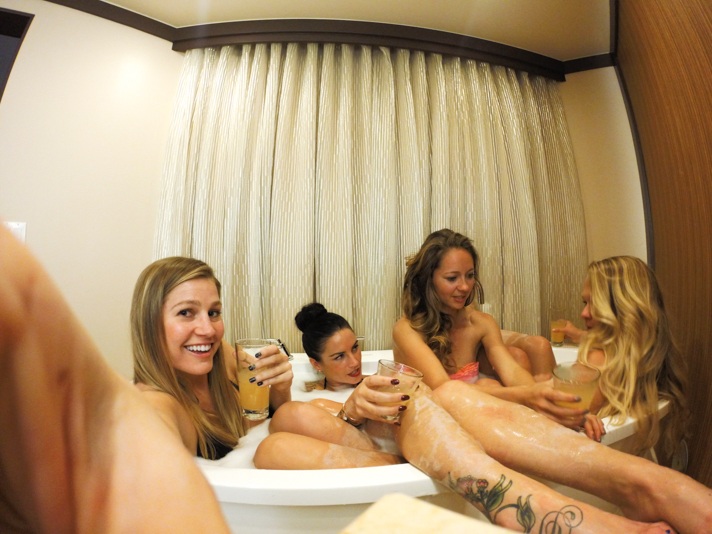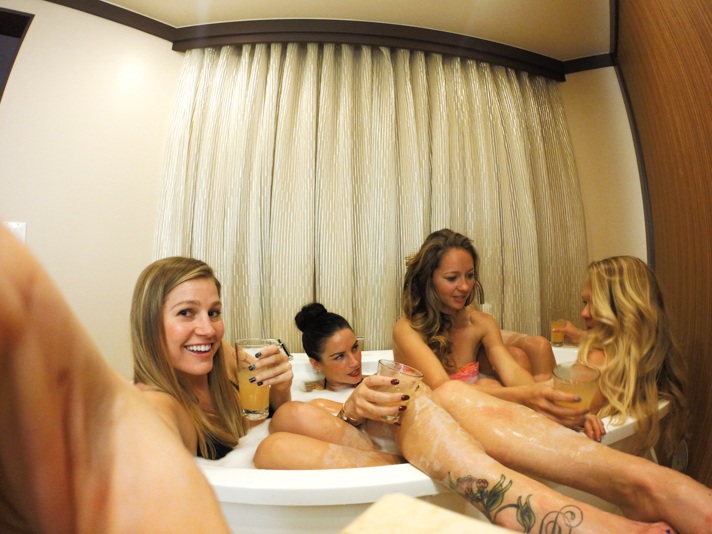 Where to Stay
Many of the hotels in Palm Springs are well-established and used to serve some of the celebrities that came to the city in the 1950s and 1960s, with a retro theme being particularly popular in the city's hotels.
Ace Hotel and Swim Club: This is a great hotel that has a wonderful social vibe, along with a great pool area with good music and regular events, along with a quirky vibe and great attention to detail.
The Saguaro: Within easy reach of the city center, everything in the Saguaro is bold and colorful, with each room and the buildings sharing a bright color, with well-furnished rooms too.
Riviera Palm Springs: A great hotel that is set in beautiful surroundings, this hotel boasts a wonderful spa that is a great place to be pampered during your girlfriends' getaway.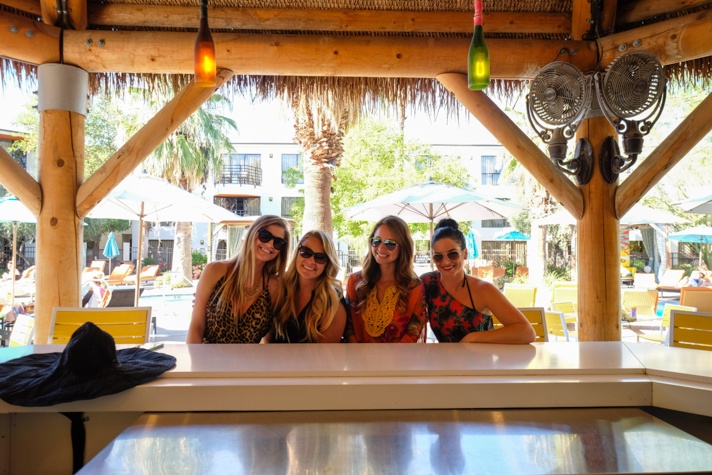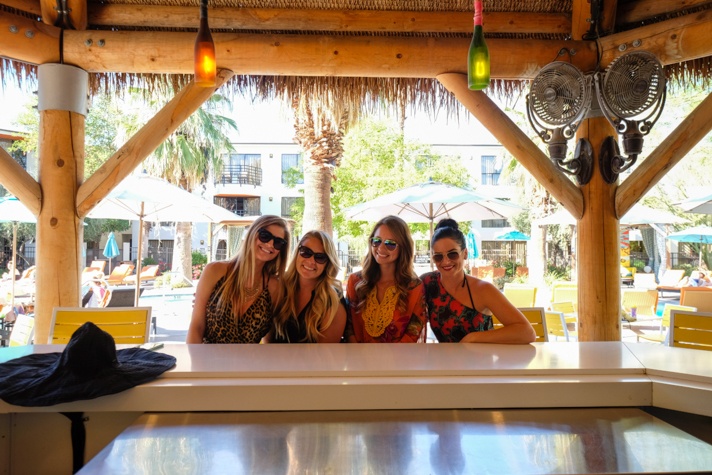 What to Do in Palm Springs
Explore
The city center of Palm Springs is a great place to explore and relax, and if you are a movie buff then one great challenge is to see if you recognize all of the names on the Walk of Stars, with hundreds of stars dotted on a route around the city center with the names of classic movie actors and directors.
Shop
If shopping is what you're hoping to enjoy during your visit, then El Paseo Drive is definitely the place for you, with over 300 stores ranging from major fashion names down to independent boutiques.
Cool Off
If you are looking for more of an adrenaline rush, then the Wet 'n' Wild water park is a great place to cool off. Otherwise, there are countless pools around the city at some of the best hotels. During the summer, you're bound to stumble upon a fun pool party with live DJs and cool cocktails.
Head to the Top
Some of the best views back over the city can be enjoyed from the Palm Springs Aerial Tramway, which is a cable car that takes visitors up to the peak of Mount San Jacinto overlooking the city.
VillageFest
For relaxed shopping and entertainment, the city center is turned into VillageFest every Thursday evening which has a farmers market atmosphere with some great stalls, and some great street music and entertainers.

Where to Eat
Palm Springs has some great restaurants to offer, and whether you are looking for a stylish meal or a bite to eat in a lively atmosphere, there are plenty of choices on offer.
Brunch
Cheeky's: A fun brunch spot featuring organic eggs & coffee and homemade pastries. Famous for their "bacon flight" and Benedicts, it's a great spot to start your day.
Pinocchio in the Desert: Two words- bottomless mimosas. And for only $3.95!
Happy Hour
The Tropicale: A fun and retro hot spot in Palm Springs for happy hour cocktails and appetizers. (4-7 pm)
Dinner
Le Vallauris: A classic French restaurant that offers stylish dining with beautifully presented meals, this restaurant combines great food with a wonderful wine list and excellent service.
Miro's Restaurant: Serving Eastern and Central European dishes such as goulash and schnitzel, the diverse menu offers something for everyone along with plenty of adventurous options.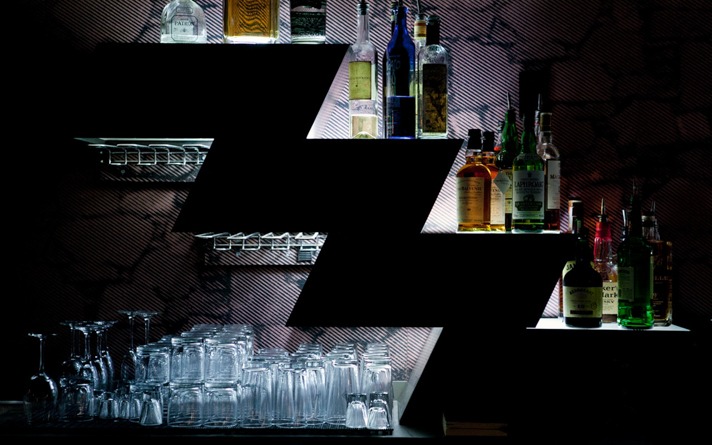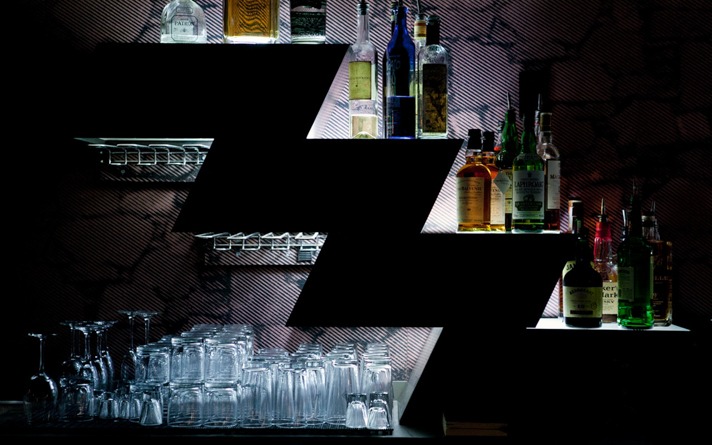 Where to Go Out in Palm Springs
Bar: This does exactly what the name suggests, providing a bar with a good selection of beers and cocktails, with regular live music and open mic nights that show off some of the local talent.
Amigo Room: One of the most trendy hotels and nightlife hotspots, the Amigo Room at Ace Hotel draws a fun crowd for live DJs, night swims, karaoke and delicious cocktails.
Red Barn: Another bar accurately described by the name, this large red barn is a great place to see local live bands, often including rock and reggae artists, while the cheap drinks makes it a good place to have a few beers or cocktails.