Soak in the old school Hollywood glamour and natural beauty of the desert oasis in Palm Springs! Easily one of my fave spots in my home state, this little California city has it all.
When I arrived back stateside, I made a beeline for the city of hot springs, chic hotels, and luxe spas to unwind poolside at one of Palm Springs' top hotspots.
Here's my experience staying at ARRIVE in Palm Springs!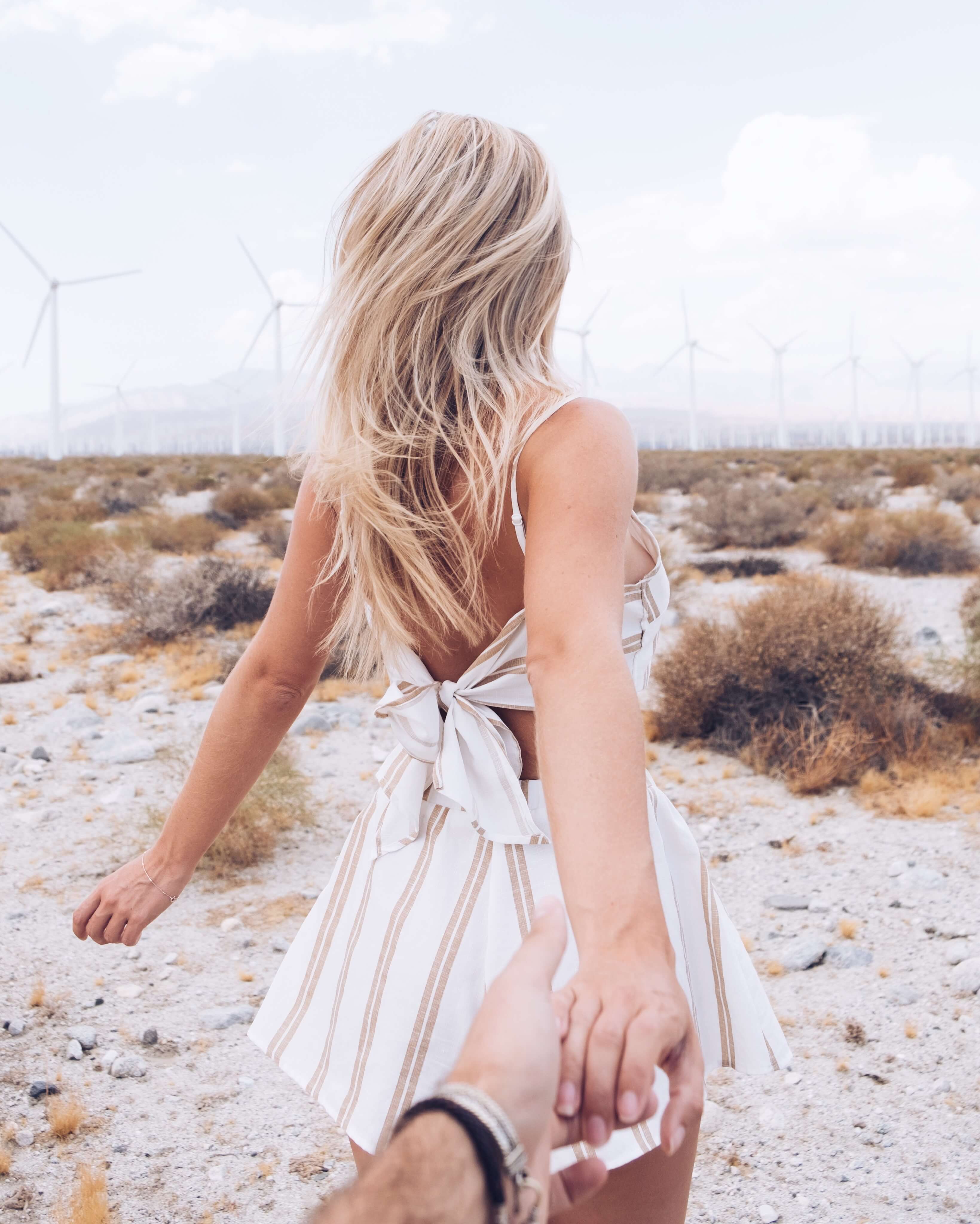 Getting There
If you are coming from outside of the West Coast, the easiest way to get to Palm Strings is to fly into the Los Angeles, Long Beach, or Orange County's John Wayne Airport. From there, just rent a car at the airport.
California is very car-friendly so you are definitely going to want to have your own wheels.
Of course, if you are coming in from the neighboring cities or even states, I'd highly recommend driving the entire journey. California is one of the best places on the planet for a road trip so take your time getting to Palm Springs.
Once you get there, ARRIVE offers complimentary valet parking for your entire stay.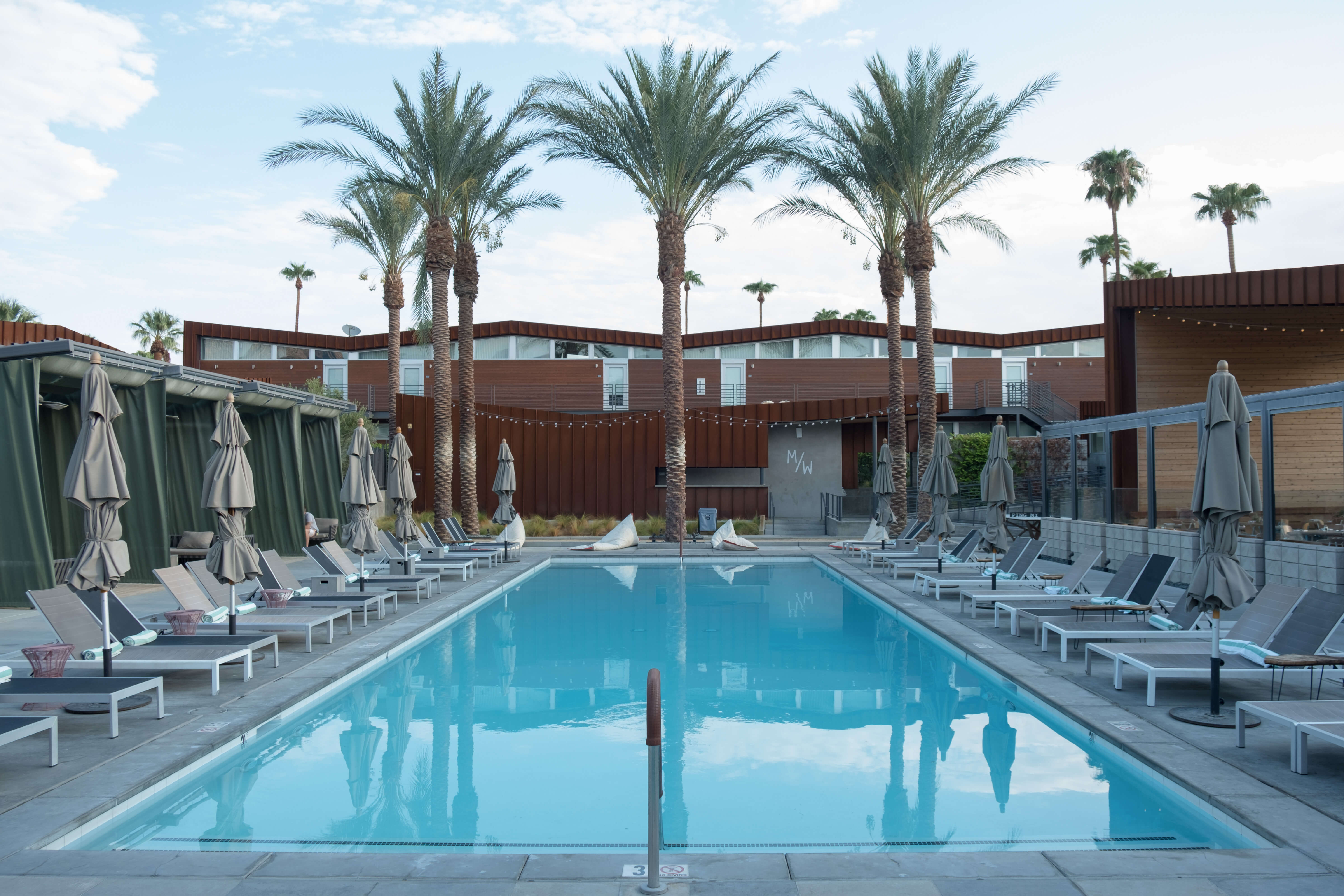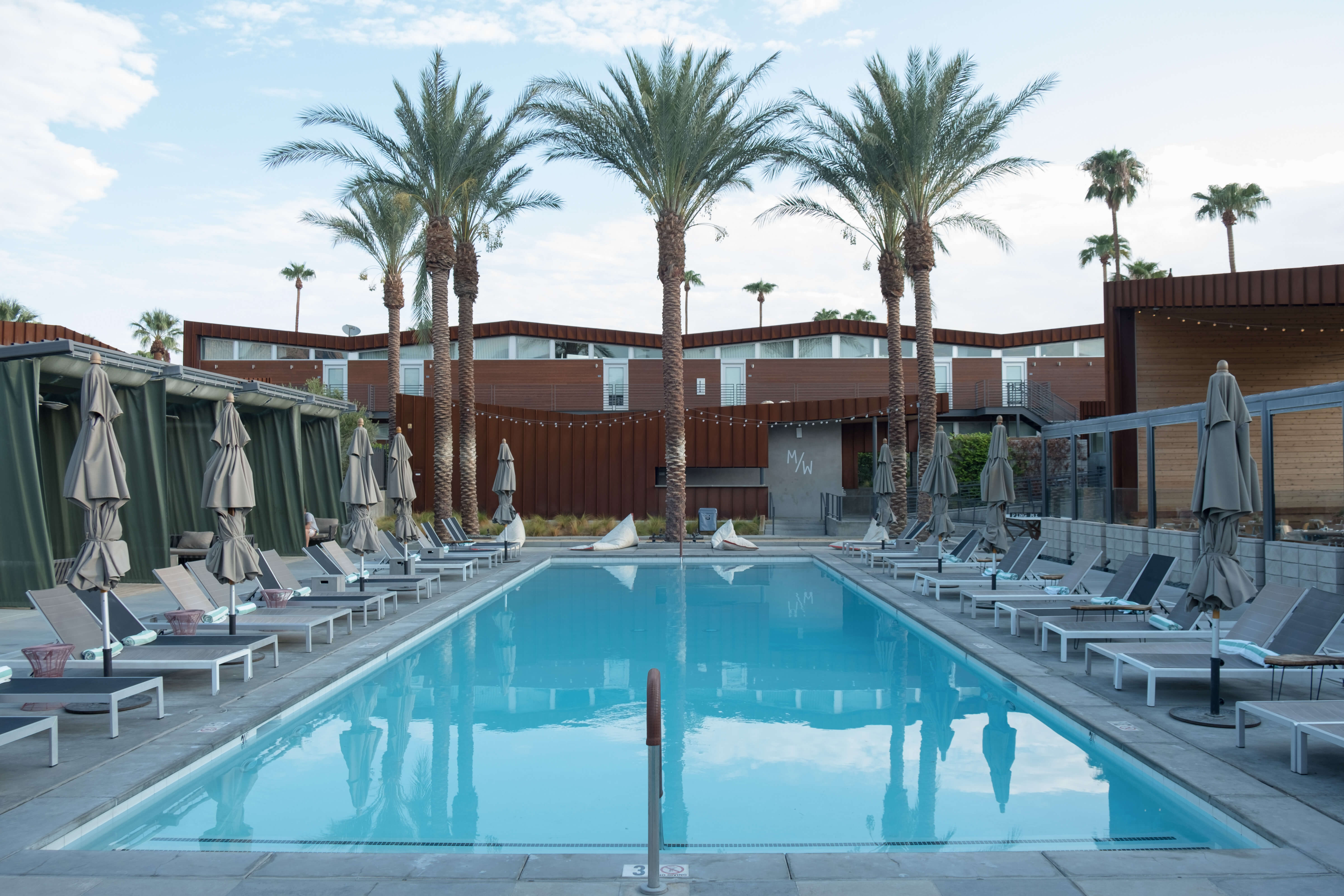 The Hotel
This four-star low-rise hotel is centrally located in the heart of Palm Springs. I had an awesome experience with the ARRIVE staff from beginning to end. They provide you with a phone number, so you can just text them anytime you need something. They are very quick to respond and get you whatever you need.
The hotel also offers a free drink on arrival, which is always a very good thing. Their margaritas were delicious and perfect for a steamy day.

The Rooms
I adore the interior design of ARRIVE. The property is mid-century modern. The rooms have a hipster vibe and are far from the standard cookie-cutter chain hotel look.
With stunning views of the San Jacinto mountain range, each room has a king-sized bed, rain shower, filtered water, DirecTV, and Apple TV. The highlight for me was a cute little book on "What to do in Palm Springs". It was full of cheeky and witty tips for around town.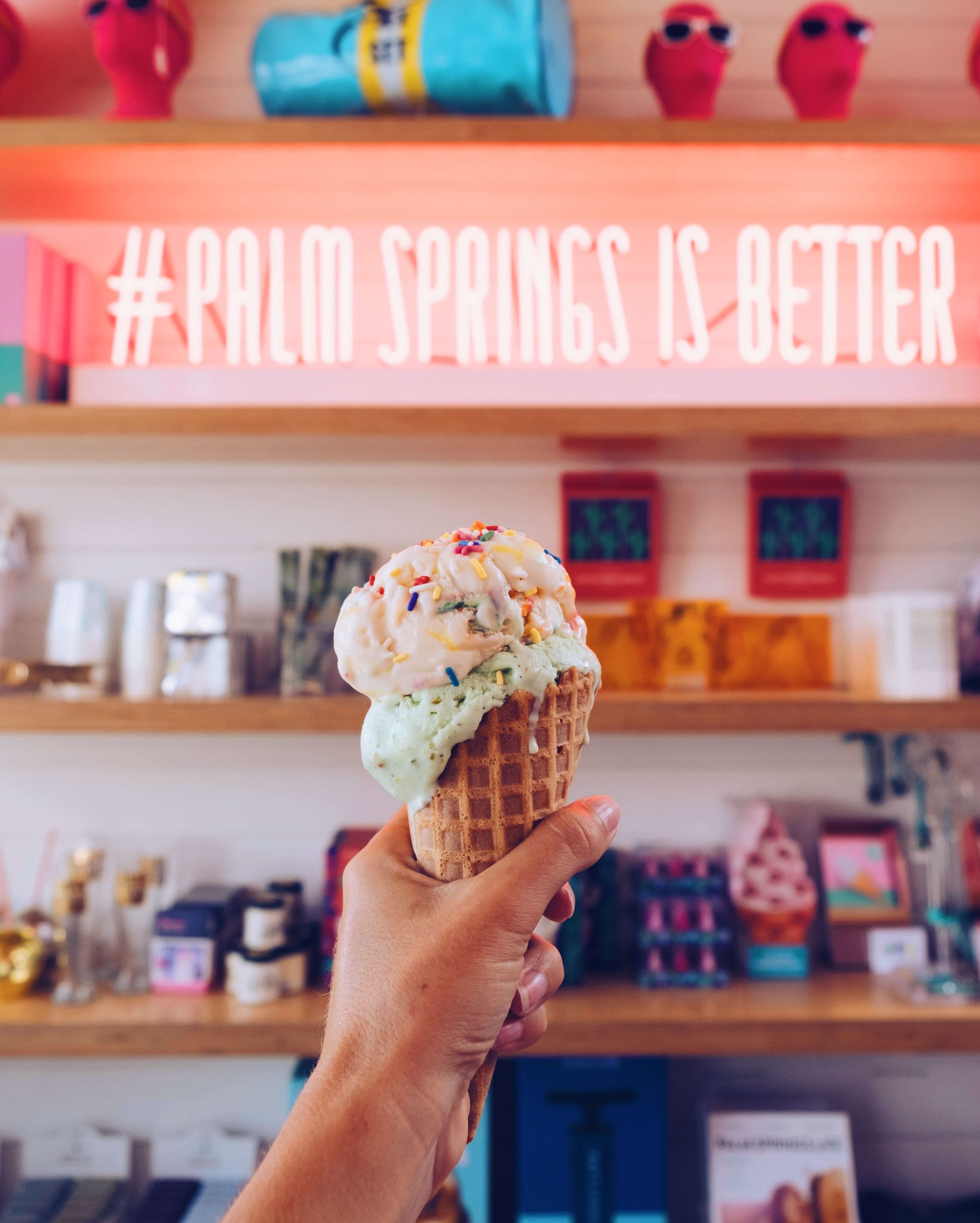 The Food
Reservoir is a beautiful on-site restaurant with great modern Southern California cuisine. Their bar is open late so it's the ideal spot for a cocktail anytime.
Be sure to also get over to their coffee shop beside the hotel, Customs Coffee. They serve organic coffee roasted by Joshua Tree Coffee Company. The coffee was some impressive stuff and they've got a full-time pro barista.
Last but definitely not least, head over to the Ice Cream Shoppe for dessert. Their ice cream parlor has cute designs with amazing flavors. And don't forget your camera! This is a very Instagram-friendly spot.

Activities
Of course, the pool at ARRIVE is one of the biggest attractions. It is oversized with plenty of comfortable seating and beds. You can upgrade to private poolside cabanas with fire pits, or go mingle at the group fire pits and lounge seating.
When you are ready to treat yourself, check out the ARRIVE spa services provided by Grounded Bodyworks. You can get a treatment in your room or patio.
After you're sufficiently chillaxed, head back to the pool area for the ping-pong tables and lawn games.
Whatever time of year you head to Palm Springs, be sure to check the ARRIVE event calendar. They have regular dive-in movies—and is there any better way to take in a show than chilling on a floating lounge chair?
They also host cool events like poolside yoga, tarot card readings, renowned DJs, architectural bus tours, and much more.


More Information
Hotel: ARRIVE
Location: Palm Springs, California
Accommodation: Boutique, Mid-Range
Price Range: $$