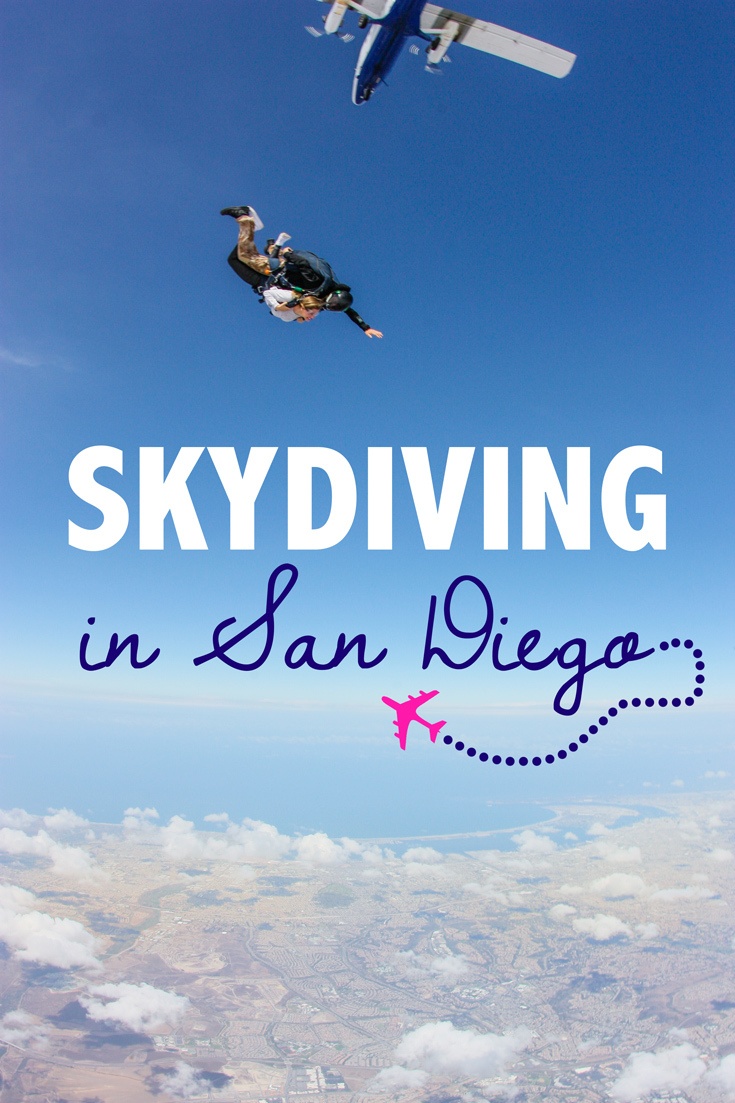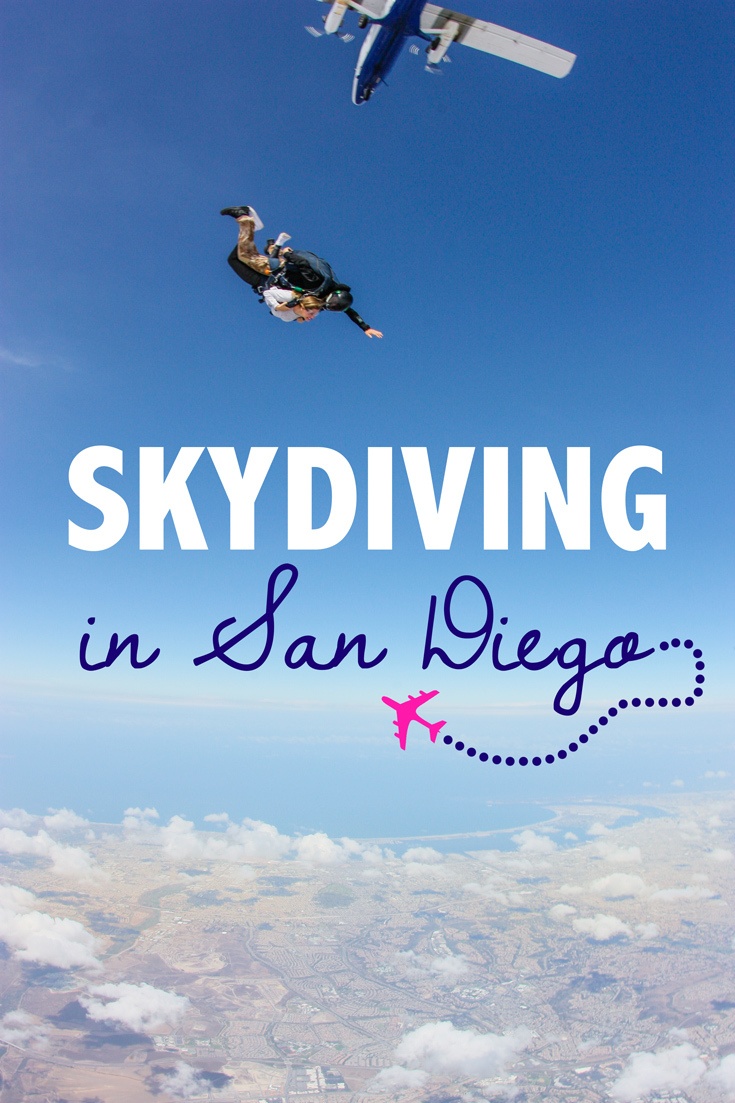 A few weeks ago, I went skydiving. While this wasn't my first time going skydiving, I have to admit my nerves weren't any quieter.
You see, I'm absolutely terrified of heights.
My friend Crystal asked me to go skydiving with her for her 29th birthday as her first "30 before 30" bucket list. It was going to be her first time skydiving and I agreed to be the "brave one" for her.
So, we signed up for tandem skydives with Skydive San Diego.
We arrived early and met the men that we would be jumping out of a plane with at 13,000 ft. They're actually really great at making you feel less nervous and really excited about the whole experience.
The entire process leading up to the jump feels like a complete blur now, but once you've gone through a short instruction, you're ready to go!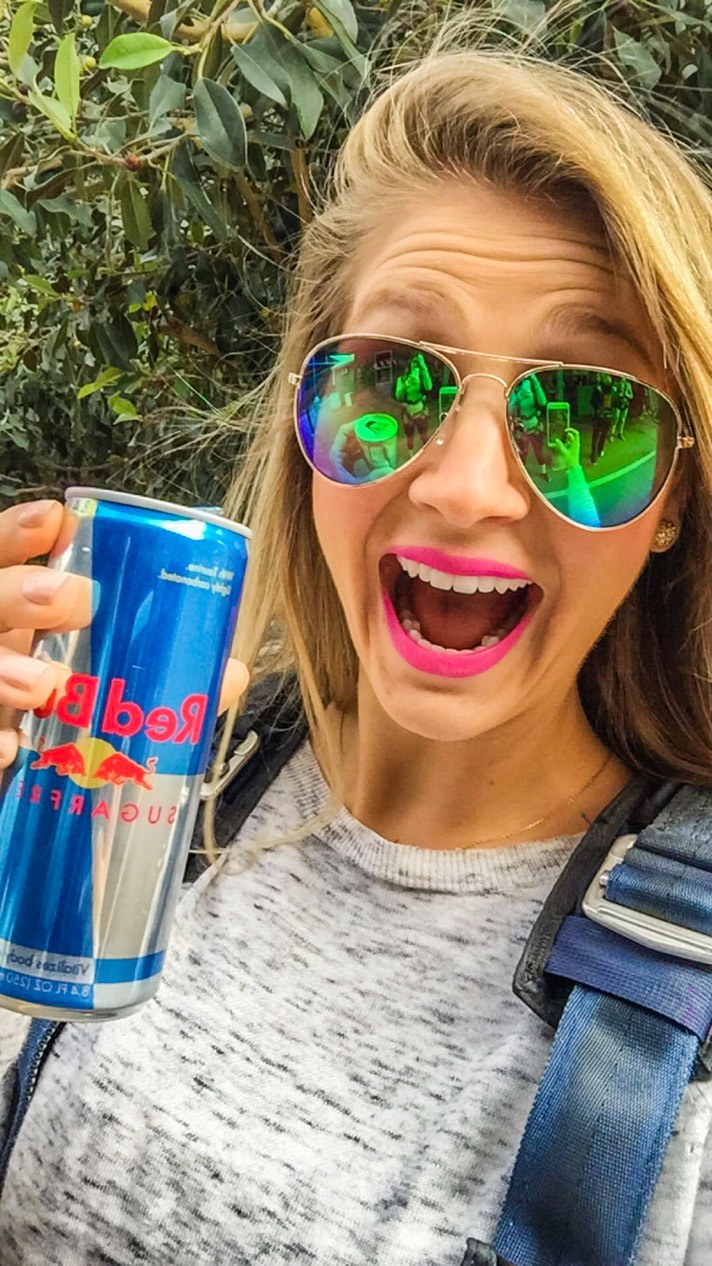 We were put into groups and began our walk to the plane. I was feeling pretty good up until this point. I could feel my palms sweating and there was a lump in my throat. I kept smiling hoping that would help.
In fact, I wore bright pink lipstick that day to remind myself to keep smiling. (It's a little trick I have when I'm going to do something that scares me!)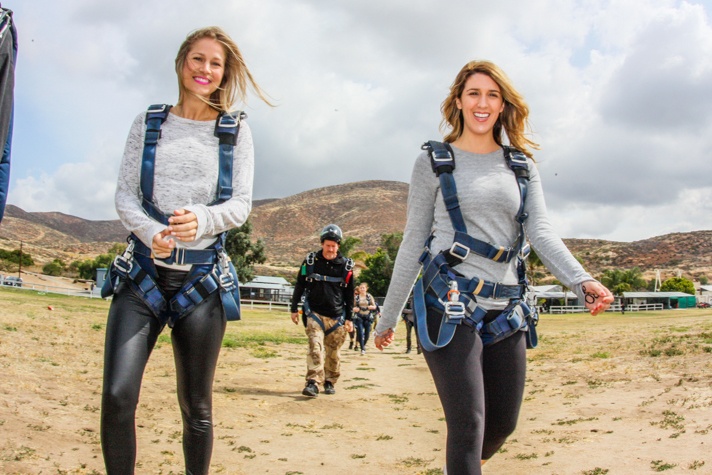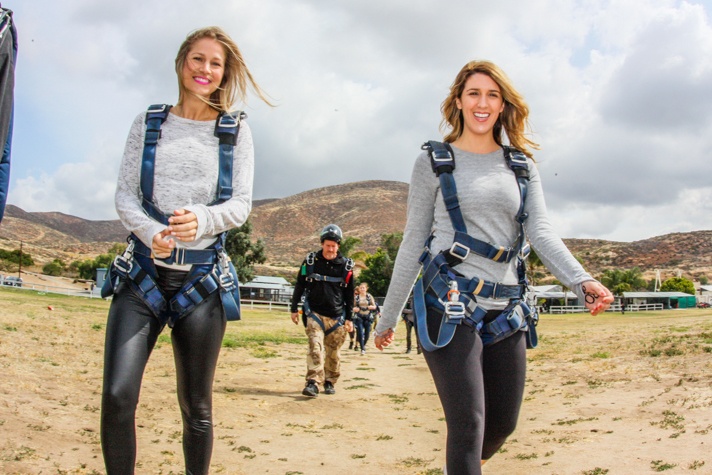 After sat down inside the plane, the engines started up but the roar of the propellers weren't any louder than the pounding of my heart. I felt the fear sink in and looked over at Crystal sitting across from me.
Our eyes met, but rather than cringing in fear, we laughed. Before I knew it, it was our turn to jump. Crystal's tandem buddy tightened their straps and I lost sight of them as soon as they disappeared out the side of the plane.
Then it was my turn…
We walked to the edge of the plane door and I simply closed my eyes and waited. 1, 2, 3 and we were falling through the sky from 13,000 ft at 120 mph.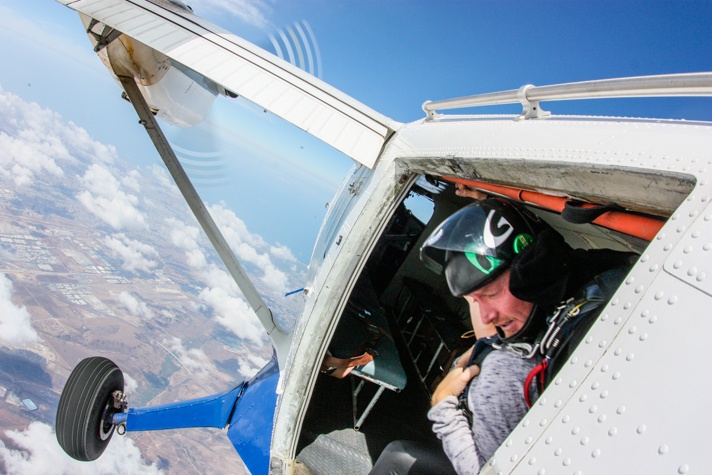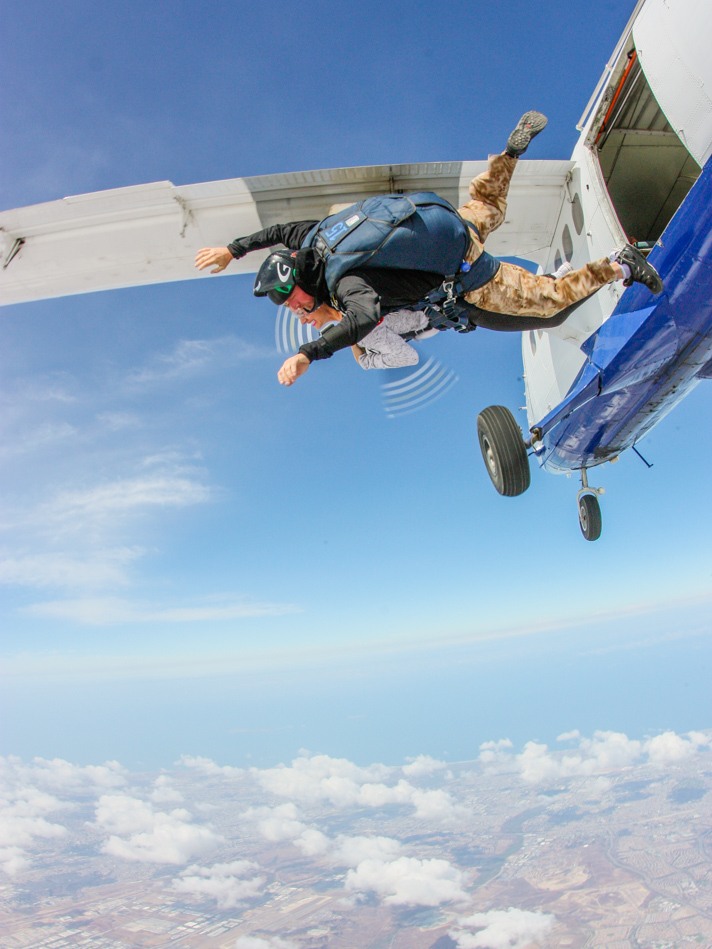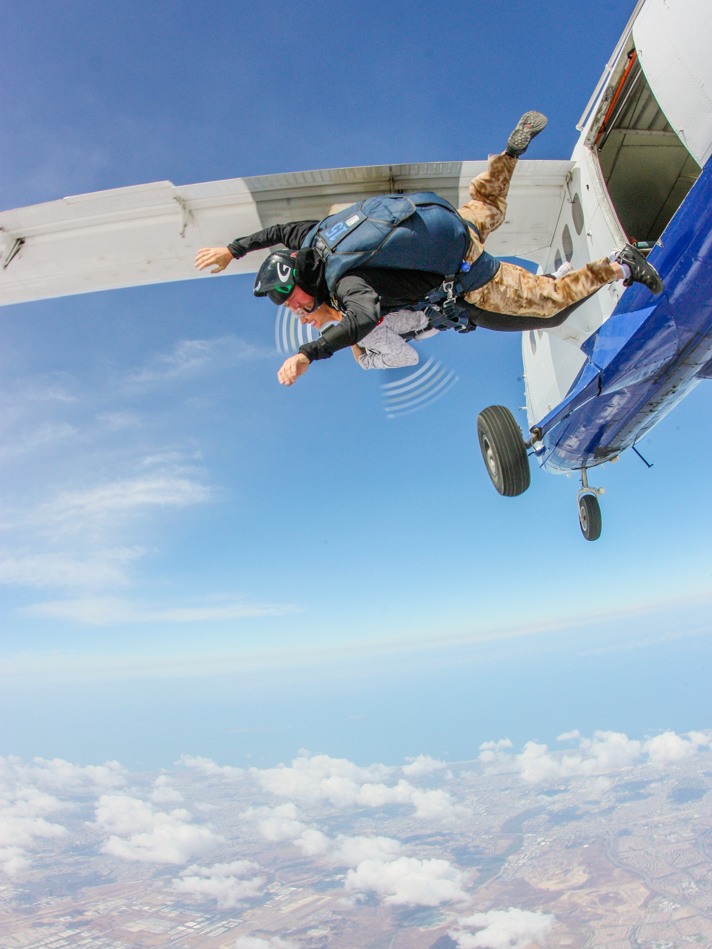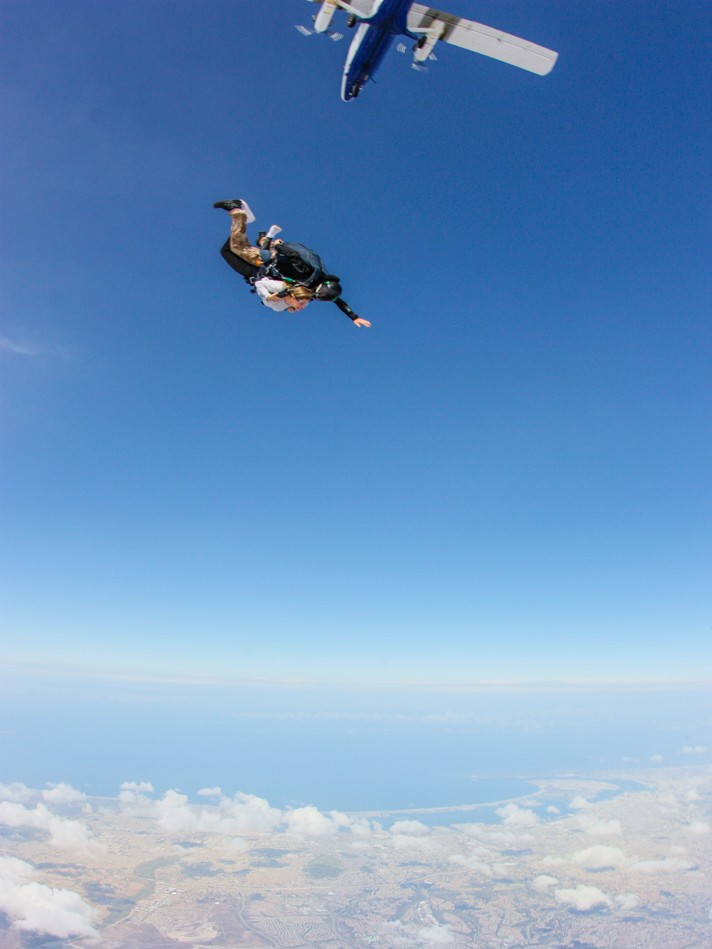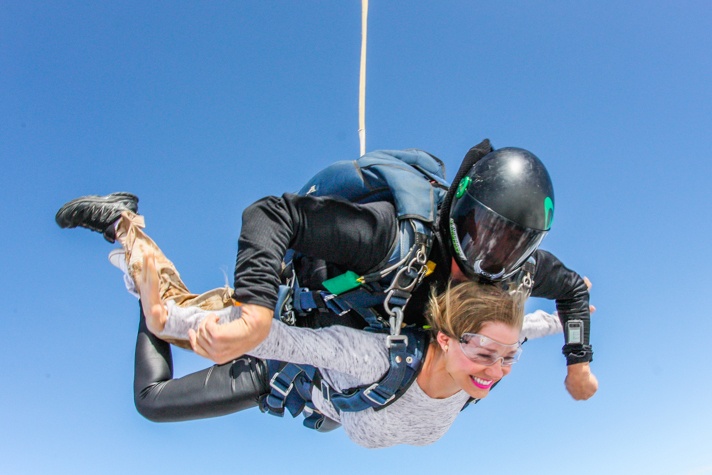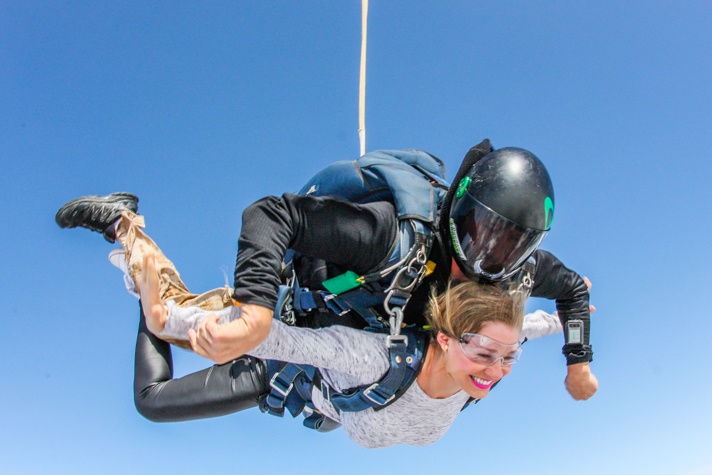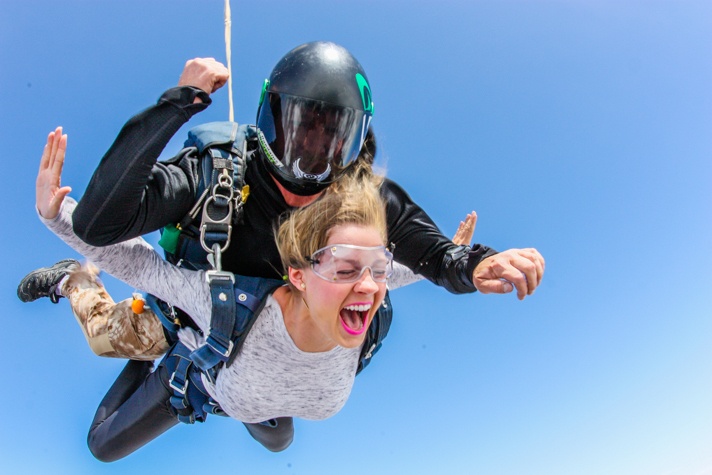 The entire experience was equal parts overwhelming, terrifying and awesome!
If you're interested in skydiving in San Diego for the first time (or 100th time), definitely check out Skydive San Diego! You can't beat the view of the Pacific Ocean as you fall.
I highly recommend them!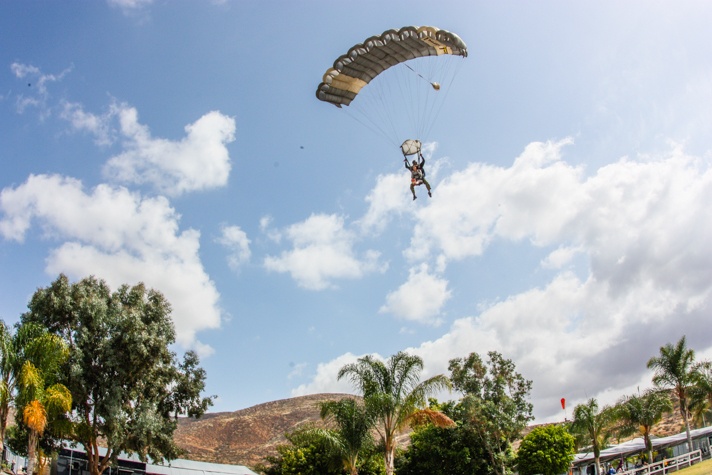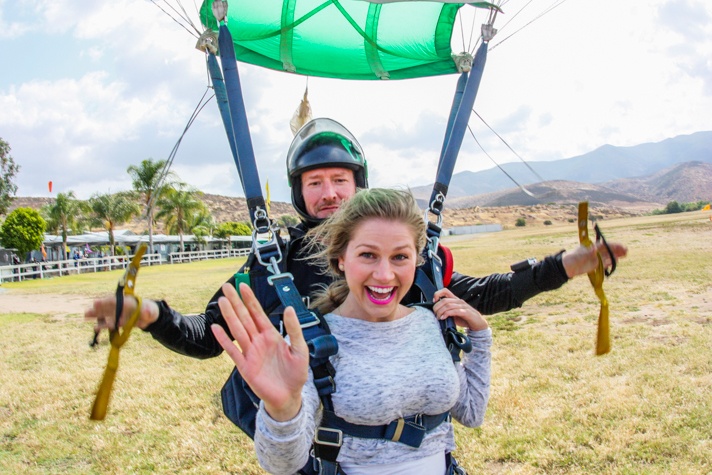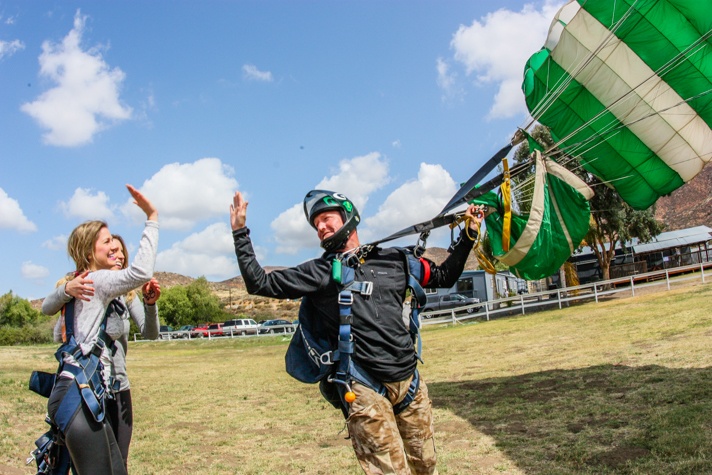 More Information
Activity: 13,000 Tandem Skydive
Company: Skydive San Diego
Cost:  $199 when you book online