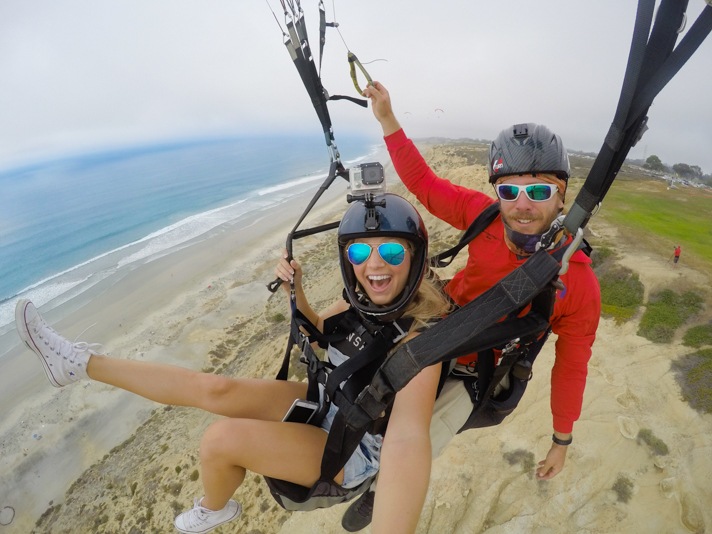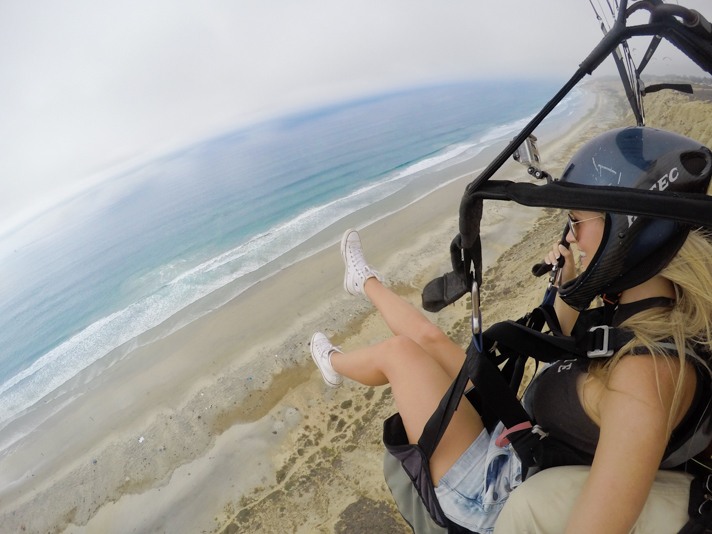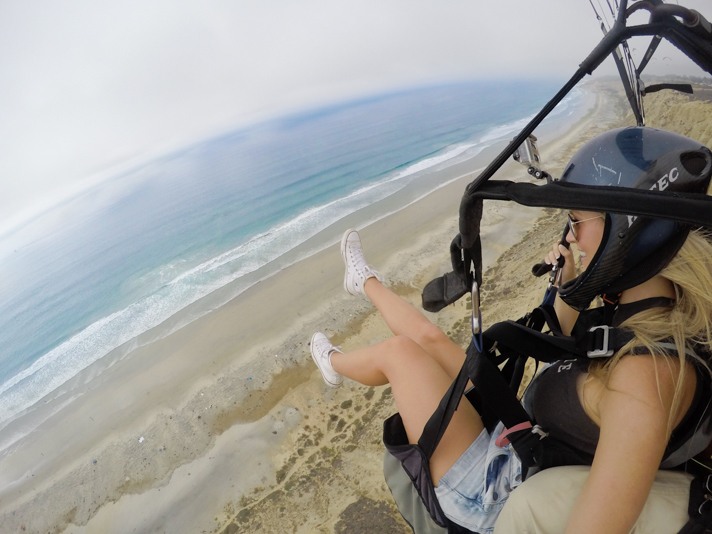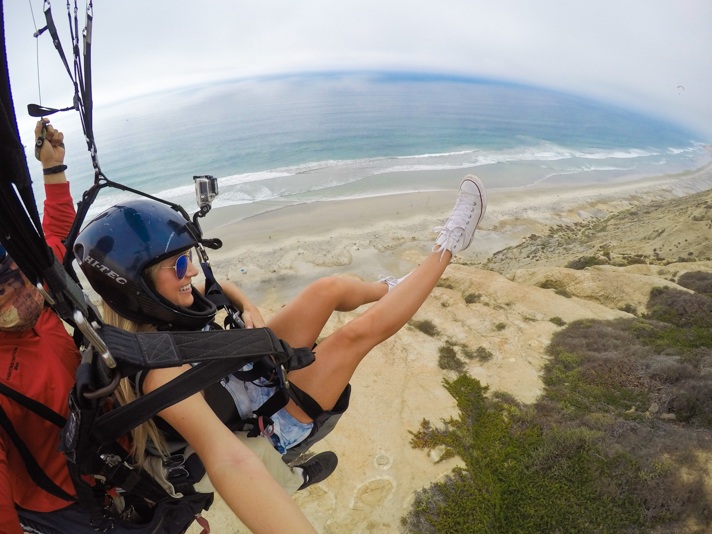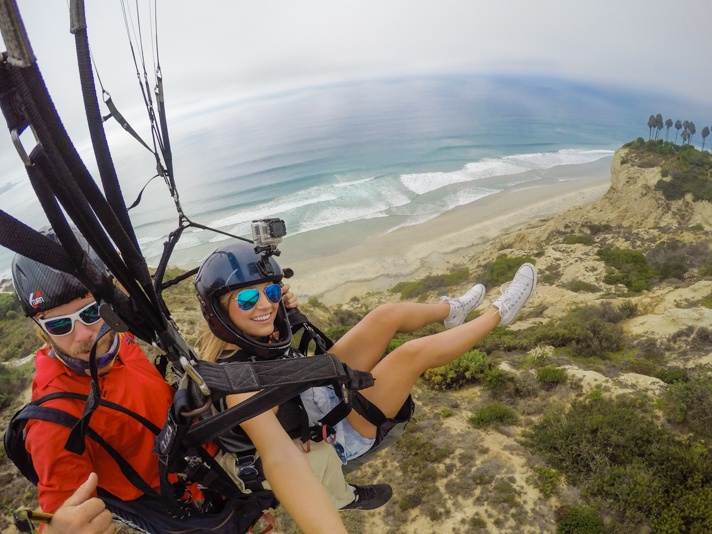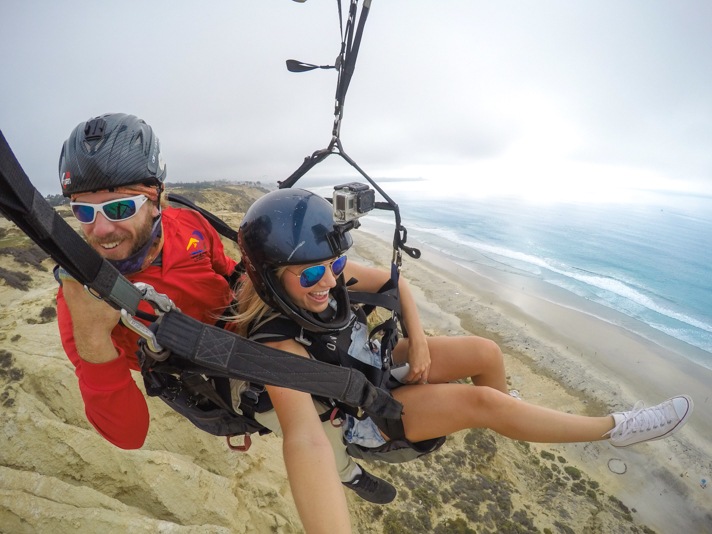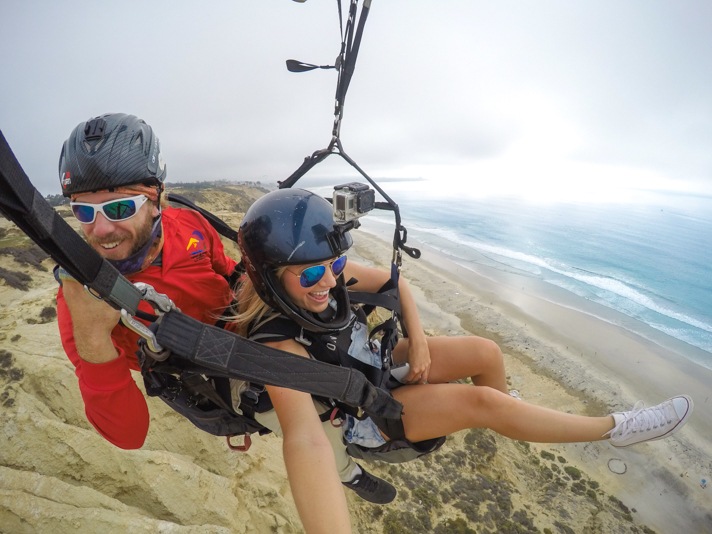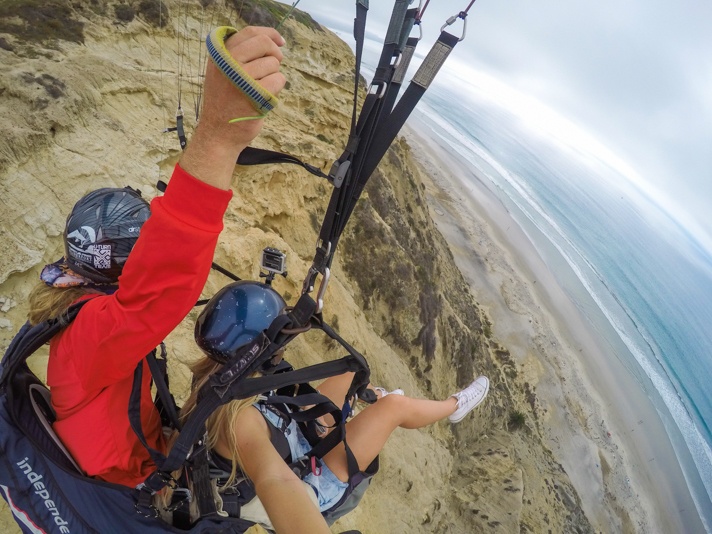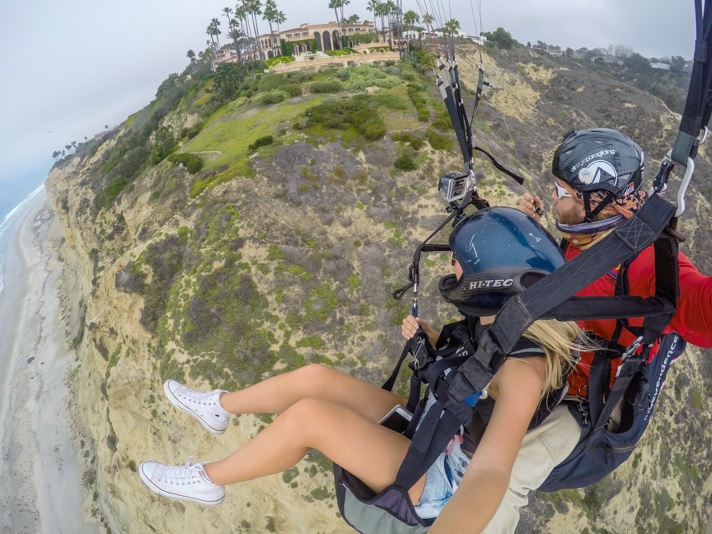 It's funny how many of us never truly explore our own 'backyards.' I grew up in Southern California and, up until just a few months ago, had never been to Yosemite National Park, Joshua Tree or many of the most naturally beautiful destinations in the area.
As someone who has traveled pretty extensively around the world, it's so important to remind myself that I can experience life to the fullest without having to spend a lot of money or travel far away.
I live less than 45 minutes away from Torrey Pines Gliderport and yet I've never considered going paragliding myself. Yes, I'm terrified of heights, but that little voice in the back of my head saying, "I'll try it 'one day,'" always seemed to outweigh any commitment to go.
But one day I woke up and convinced myself to go—to say I was anxious would be an understatement!

After strapping up to my fair-weather friend, Max, I was given the ride of a lifetime! We soared over the edge of the cliffs and I looked down upon miles of pristine So Cal coastline. Unlike skydiving, paragliding gives you a full 20 minutes of hang time to really take in your surroundings.
I think the pictures speak for themselves, but I can wholeheartedly say that paragliding is one of the most incredible experiences I've had in all of my travels!
If you find yourself in the San Diego area, I highly suggest planning some time for tandem paragliding at Torrey Pines Gliderport. It's one of the coolest things you can do in San Diego!