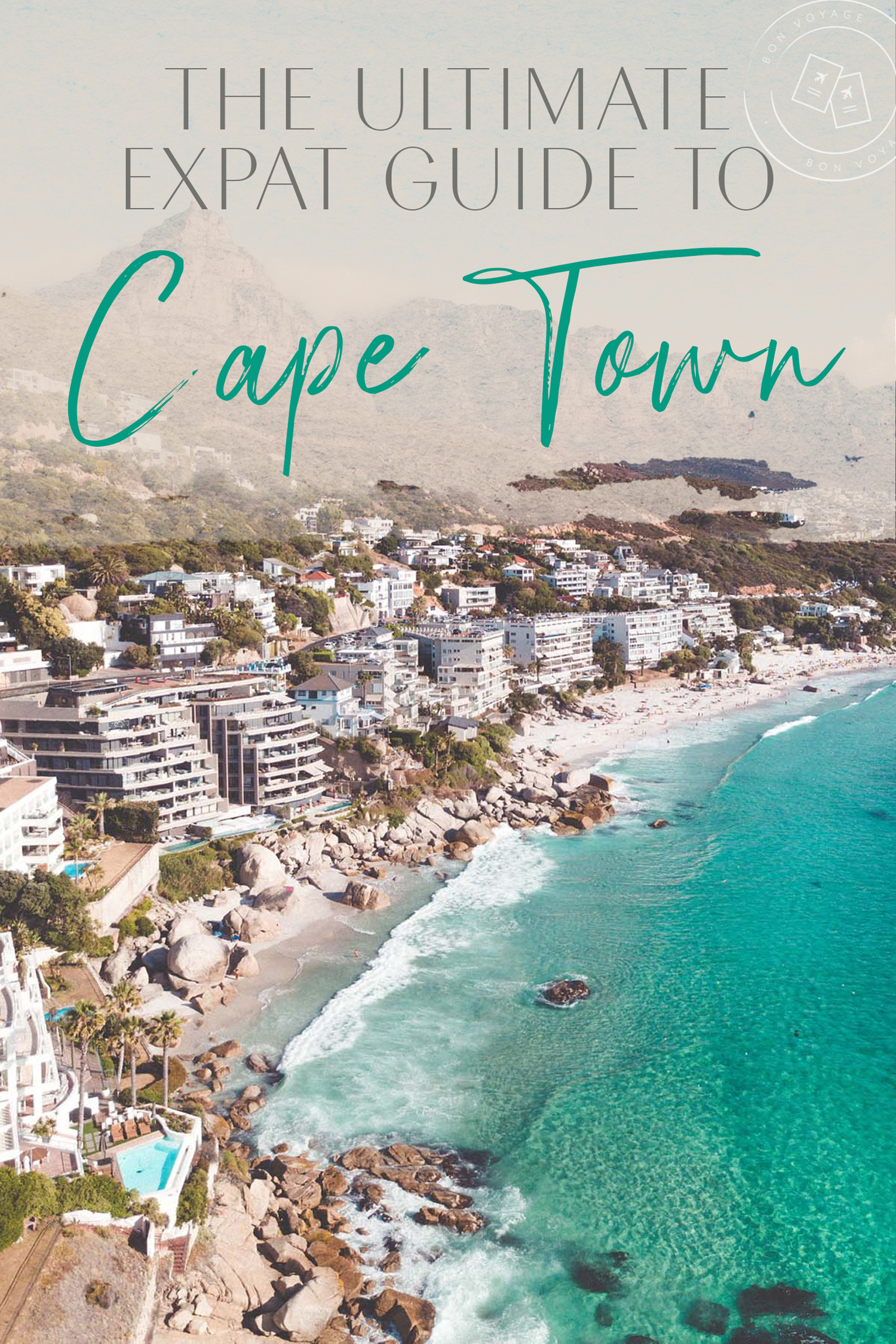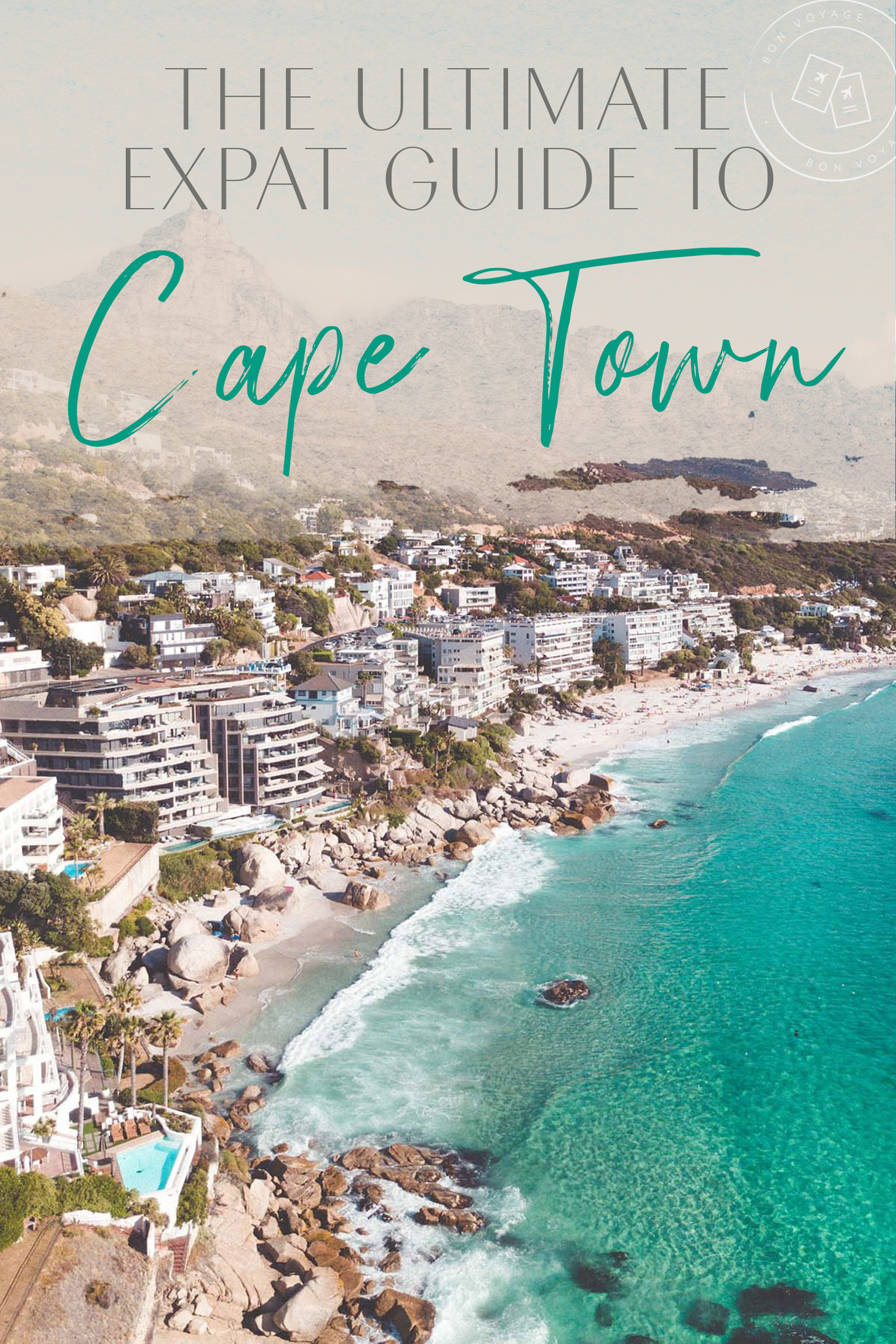 With diverse landscapes, beautiful beaches, trendy coffee shops and affordable prices for US citizens, a lot of expats have made that move to Cape Town. As one of them, people often ask me what the cost of living is like, how I've adapted to the culture as well as nitty-gritty things like health care and finding a job.
If you're thinking about moving to Cape Town – here's everything you need to know!

Working in Cape Town
Due to a high unemployment rate, Cape Town isn't the best choice for expats looking to find a job in the city. However, if you're a digital nomad or a freelancer and you make your money outside of South Africa, it's an excellent choice!
There's plenty of co-working spaces to choose from and dozens of cafes that cater to remote workers across the city.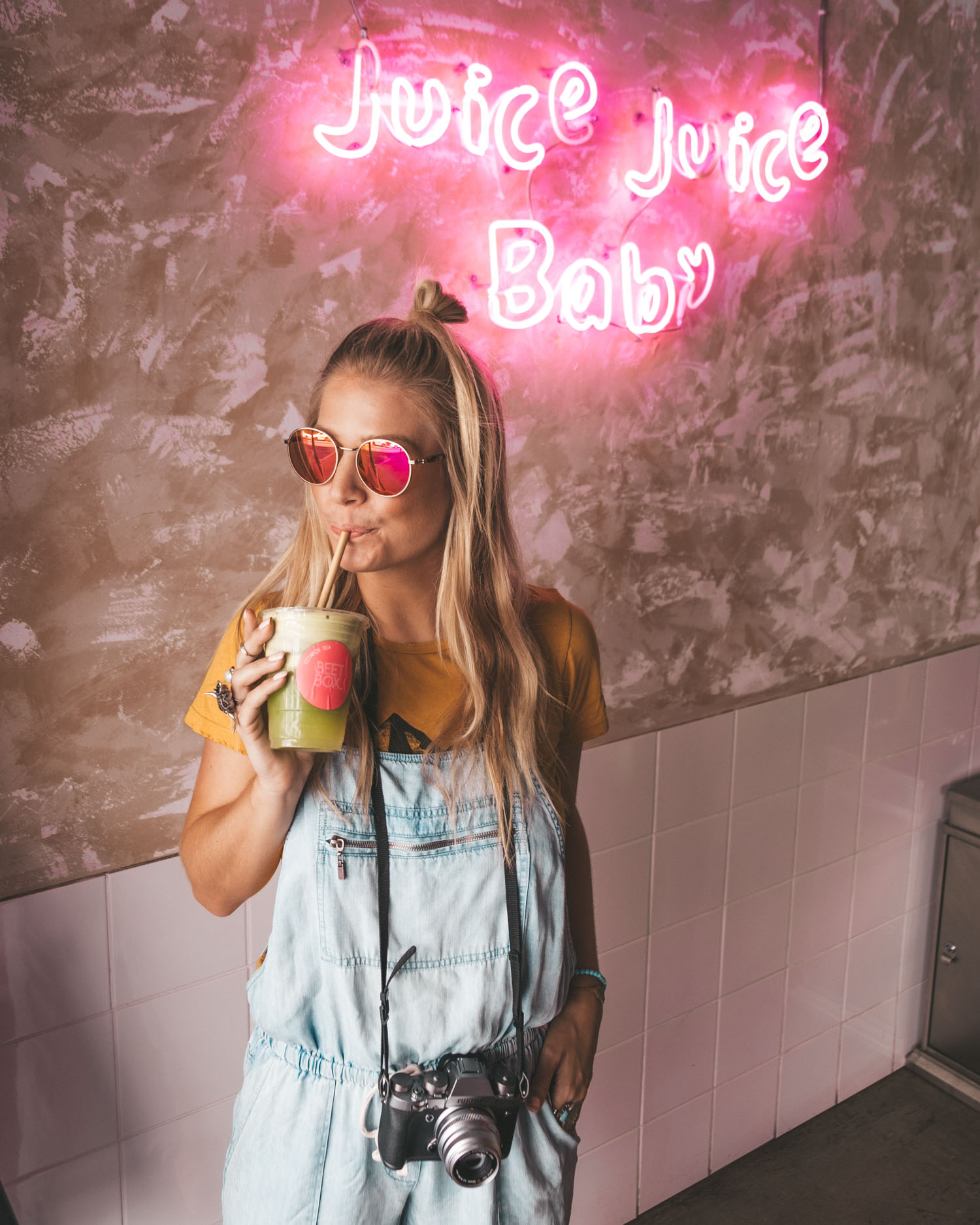 Mojo Market
Cost of Living in Cape Town
Cape Town is the third most expensive place to live in South Africa. It's considered to be 65% cheaper than living in London and the UK and 62% cheaper than living in New York.
Rent will be your biggest expense while living in the city. I was paying around R 15 000 for a studio apartment in Woodstock (which is close to what I would pay back in California). There are affordable neighborhoods like Observatory or within the City Bowl, but consider your transportation costs if you move further outside of the city.
Public transportation like Uber or the MyCiti bus is really inexpensive for short distances.
As an expat, eating out in Cape Town is pretty reasonable. A cup of coffee is about R 30 or less, lunch you can expect to pay around R 70 to R 100 and even fine dining can be quite inexpensive compared to other major cities around the world.
If you prefer to cook your own food, Cape Town has a variety of supermarkets to choose from. The most expensive stores are Woolworths and Spar and the cheapest are Pick 'n Pay and Checkers.
Uber Eats is also insanely cheap. For someone who was used to paying $5-10 for food delivery back in LA, Uber Eats delivery is only R 10 (less than $1)!!!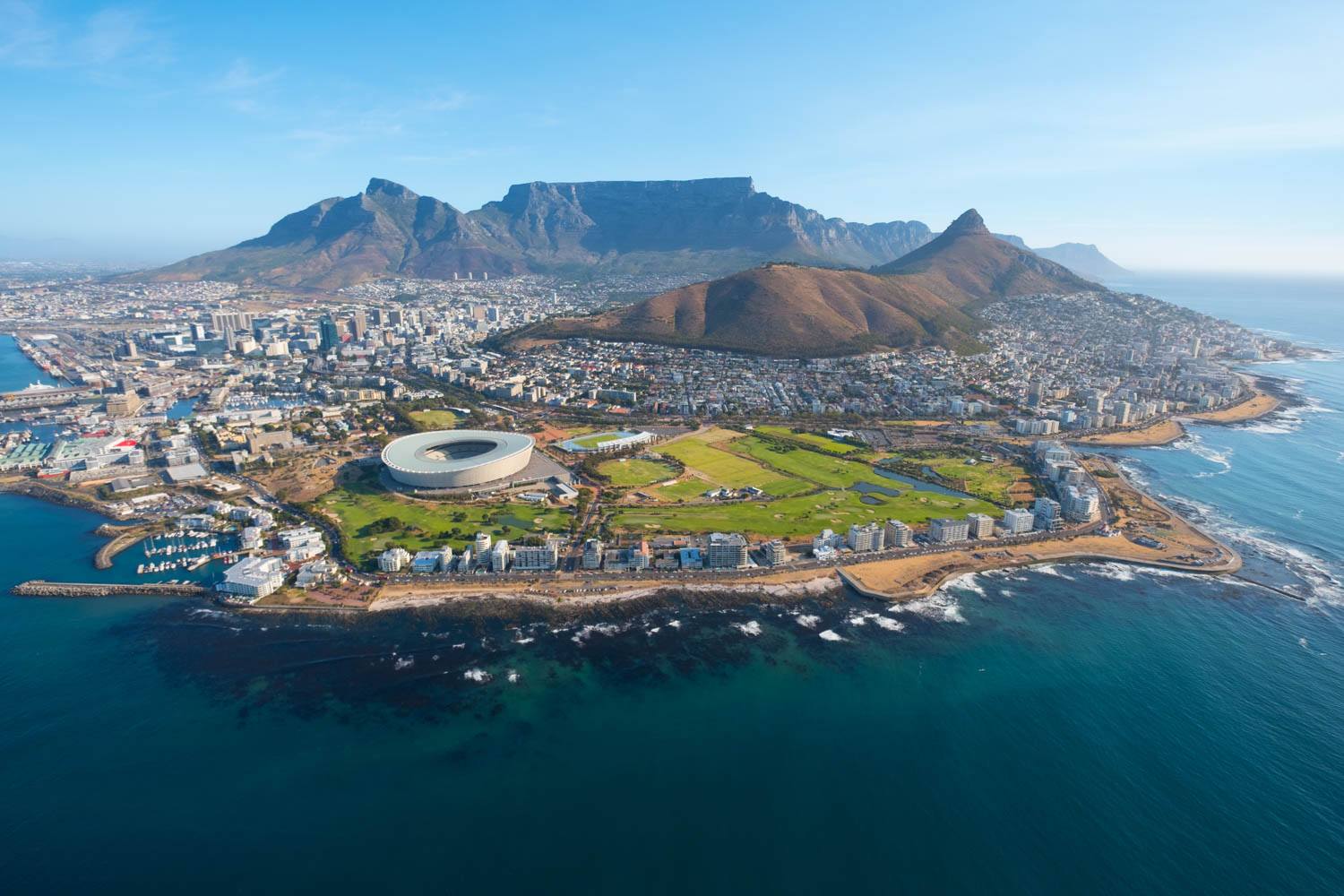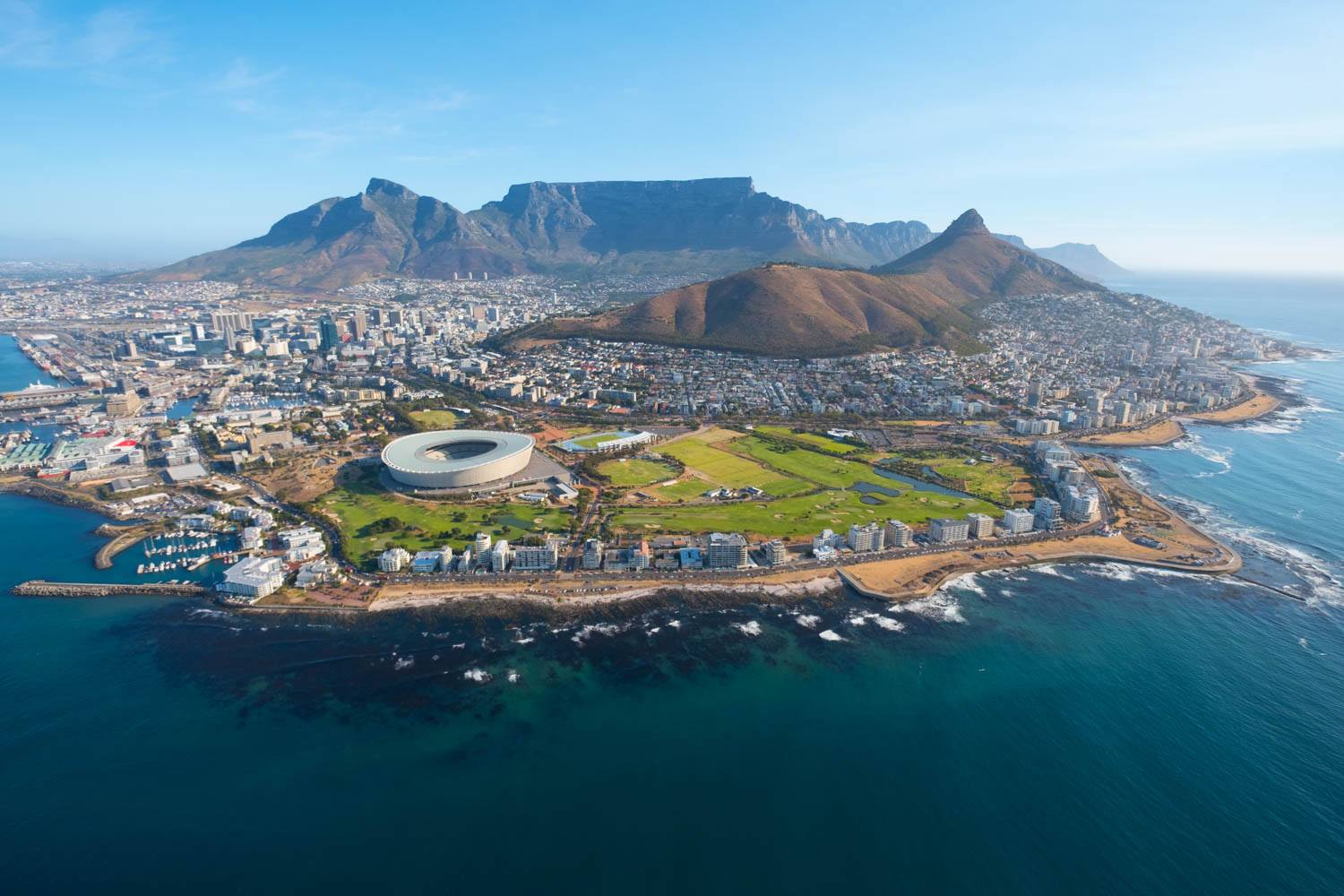 Healthcare in Cape Town
South Africa's public healthcare is not universal which means that those who use it will incur a fee based on their income and number of dependents.
Because of a lack of funding, there are often long waiting times, hospitals are understaffed, and there are substandard facilities. South Africans who can afford private healthcare insurance usually opt for it to have access to higher quality facilities.
Many people use Discovery Vitality. It's expensive by South African standards, but it comes with a lot of perks, like massive discounts off Virgin Active gym memberships and up to 35% off Emirates and British Airways flights.
I highly recommend making room in your budget for good private health insurance so you can have access to the care you need should anything happen to you.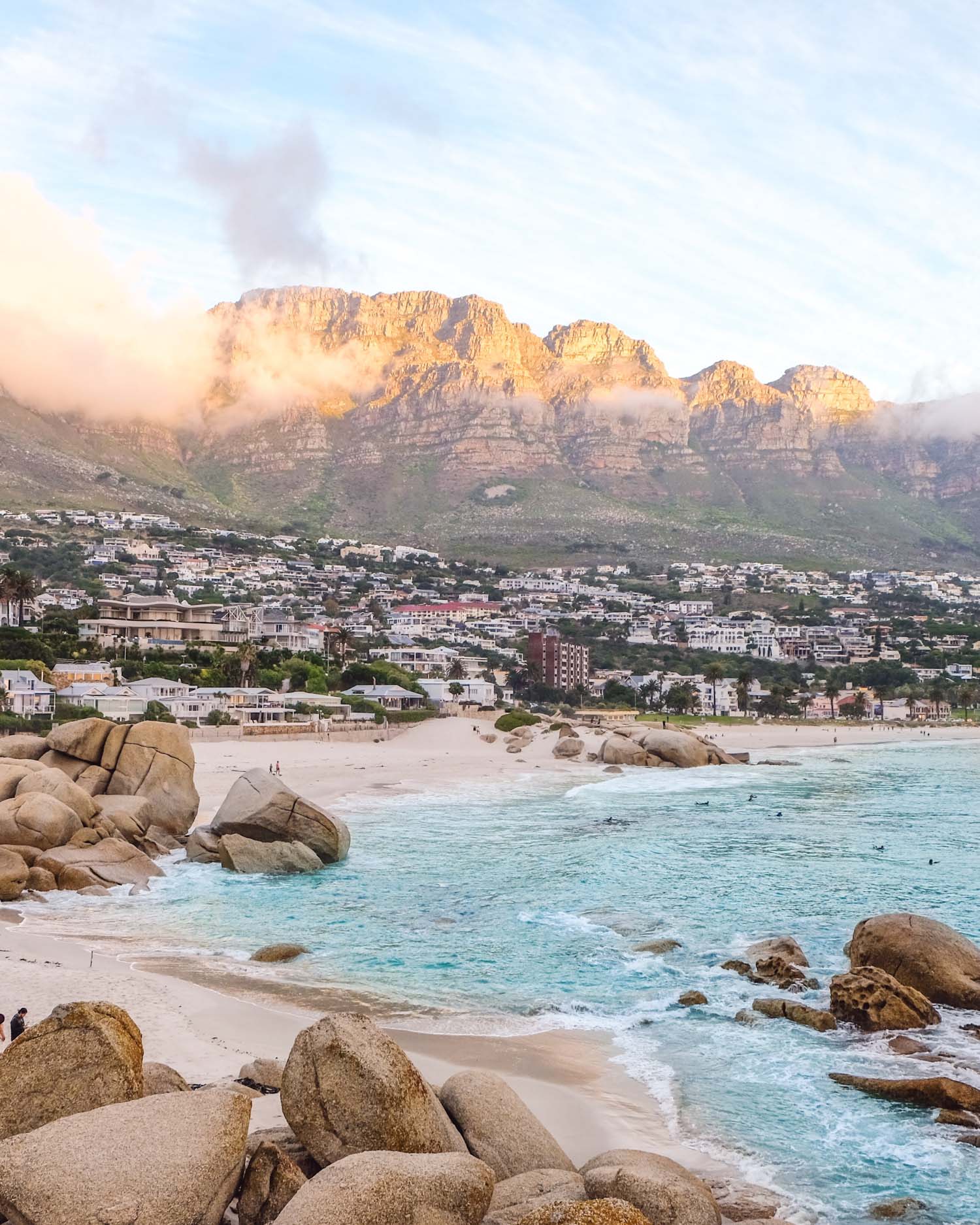 Clifton Beach
Safety in Cape Town
South Africa has a bad rap when it comes to safety. It's probably one of the most frequently asked questions I get on social media and my blog.
However, I strongly believe that if you're aware of your surroundings and you avoid walking alone at night, you can avoid most of the city's crime.
It's also a good idea to research Cape Town's neighborhoods before you move to the city. Read up on news reports and speak to locals to make sure you'll be comfortable living there.

Best Areas to Live in Cape Town
There are a lot of safe neighborhoods in Cape Town that make for a warm and comfortable home. Some of the best neighborhoods in the city are:
City Bowl: The heart of the city where you'll find a good mix of city and suburban life with quaint coffee shops and amazing restaurants.
Sea Point: A beachfront neighborhood with less tourism than Camps Bay. Very walkable with a beachfront promenade and active lifestyle.
Green Point: A short Uber ride from the city, Green Point is super central between the city and beach neighborhoods.
Camps Bay: One of Cape Town's most expensive and beautiful beachside neighborhoods.
Woodstock: A great neighborhood for creatives on a budget with street art, trendy cafes and lovely industrial design apartments. Check out Observatory (right next to Woodstock) for more affordable properties.
Bloubergstrand: For surfers and kite surfers, this neighborhood is 20-25 minutes from the city and is known for its famous beaches.
Southern Suburbs: Most students from UCT stay in this area and has budget-friendly accommodation.
Muizenberg: A neighborhood about 30 minutes outside of the city for those looking for a laid-back surf community.
I stay in Sea Point and love it! I'm within walking distance of the Sea Point Promenade, dozens of coffee shops and delicious restaurants.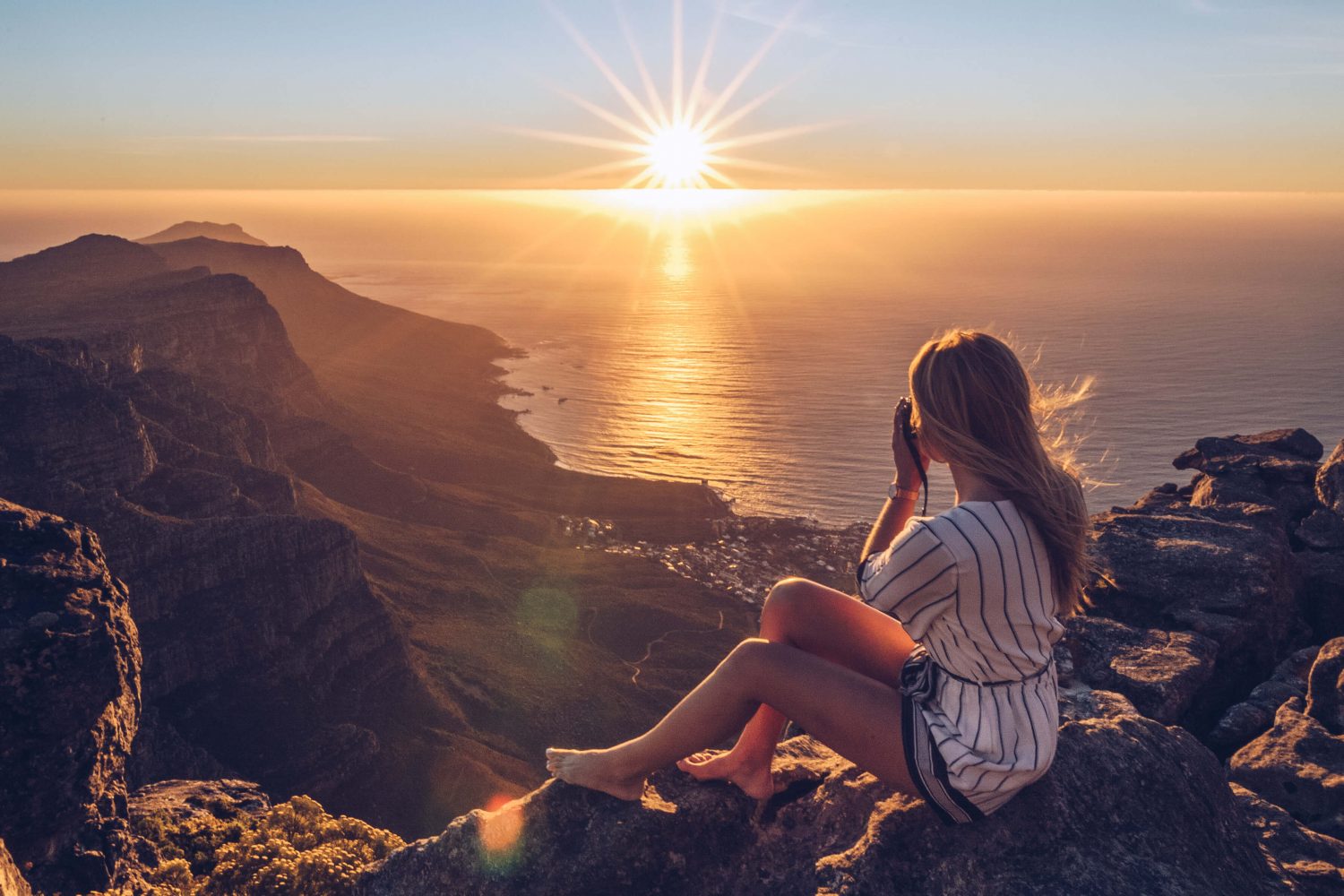 Table Mountain
Visas for South Africa
I don't have residency in South Africa. I enter the country on a 90-day tourist visa on arrival. I travel so much that I'm never at risk of overstaying. I actually met with an attorney here who said that applying for residency is pretty challenging. Therefore, if you earn your income abroad and are not earning in South Africa, your best bet is to follow the regulations of a tourist visa.
As I previously mentioned, there is a high unemployment rate in South Africa, it is hard for internationals to seek employment here unless you have a specialized profession. Even then, it might prove difficult.
If you're looking to stay longer or are looking for a work visa, I recommend reaching out to a local agency to guide you through the process.

Cape Town Culture
Cape Town has its own unique culture just like other parts of South Africa. There are 11 official languages in South Africa, but most people speak English (to some degree) in Cape Town. Many people will be familiar with one or more of the other local languages like Afrikaans or Xhosa.
There are plenty of museums, like the District Six Museum, where you can learn about what life was like in Apartheid South Africa.
Once you've settled in and made a few local friends, you'll no doubt be invited to an authentic "braai". It's essentially a barbeque, but the meat is cooked over a fire instead of a gas grill.
Wine culture starts young here. Some high schools even offer education on winemaking. Weekend trips to the surrounding Winelands (Stellenbosch, Franschhoek, and Constantia) are popular for young people and families. Most wine farms have picnic dining as well as world-renowned restaurants.
The local Cape Town coffee scene rivals that of many cafe cultures I've encountered around the world. Good coffee at a low price is standard (you can also find plenty of almond, soy and dairy-free milk alternatives at most cafes in town).
Farming is a huge part of South African culture and local farmer's markets are one of my favorite things about Cape Town. I visit the Oranjezicht Market every weekend for produce shopping and freshly prepared food. There are countless markets so explore a new one each weekend!
Cape Townians also love their music festivals! There are plenty of events happening throughout the year, and some of my favorites have been AfrikaBurn and Up The Creek!
It's a super laid back city, where daily life revolves around the beaches, mountains and an active lifestyle.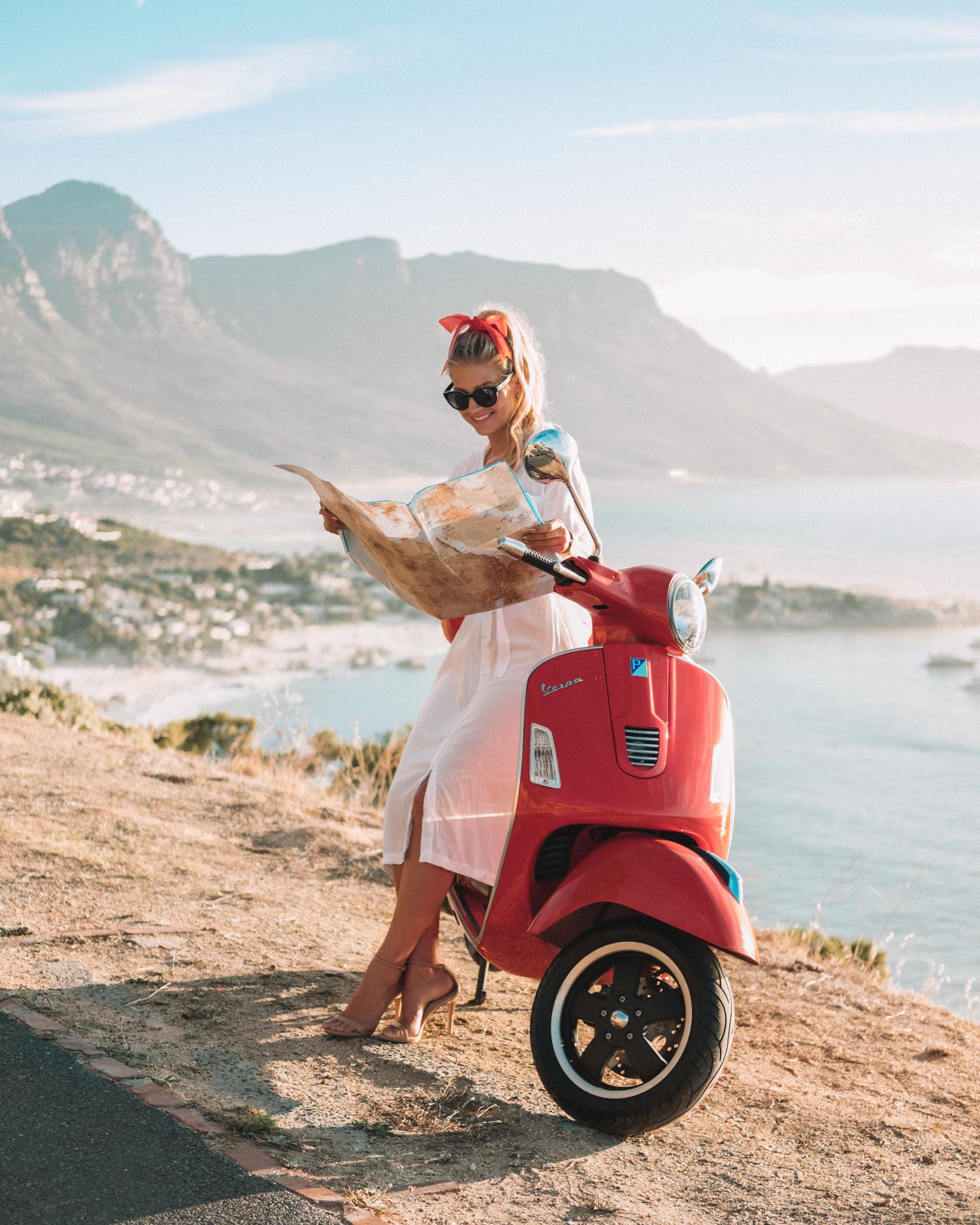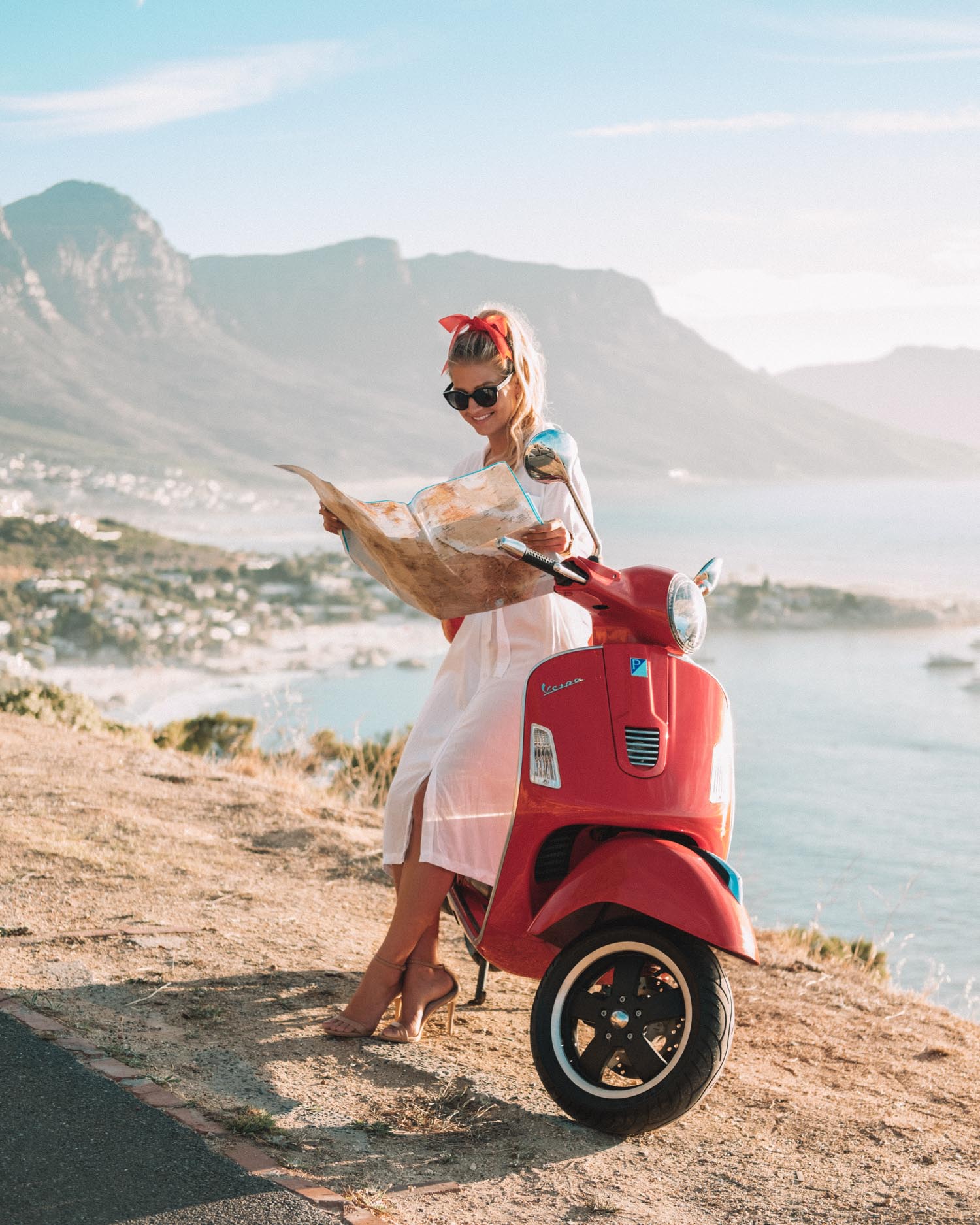 Getting Around
When I moved to Cape Town, I bought my first Vespa, and it's the best thing for getting around the city. It costs me only R 70 a week to fill up my tank, and you'll get to whiz past a lot of the heavy traffic in the City Bowl.
If you're not comfortable on a Vespa or a motorcycle, Uber is a great option. It's effective, safe and an inexpensive way to move between the city's different neighborhoods.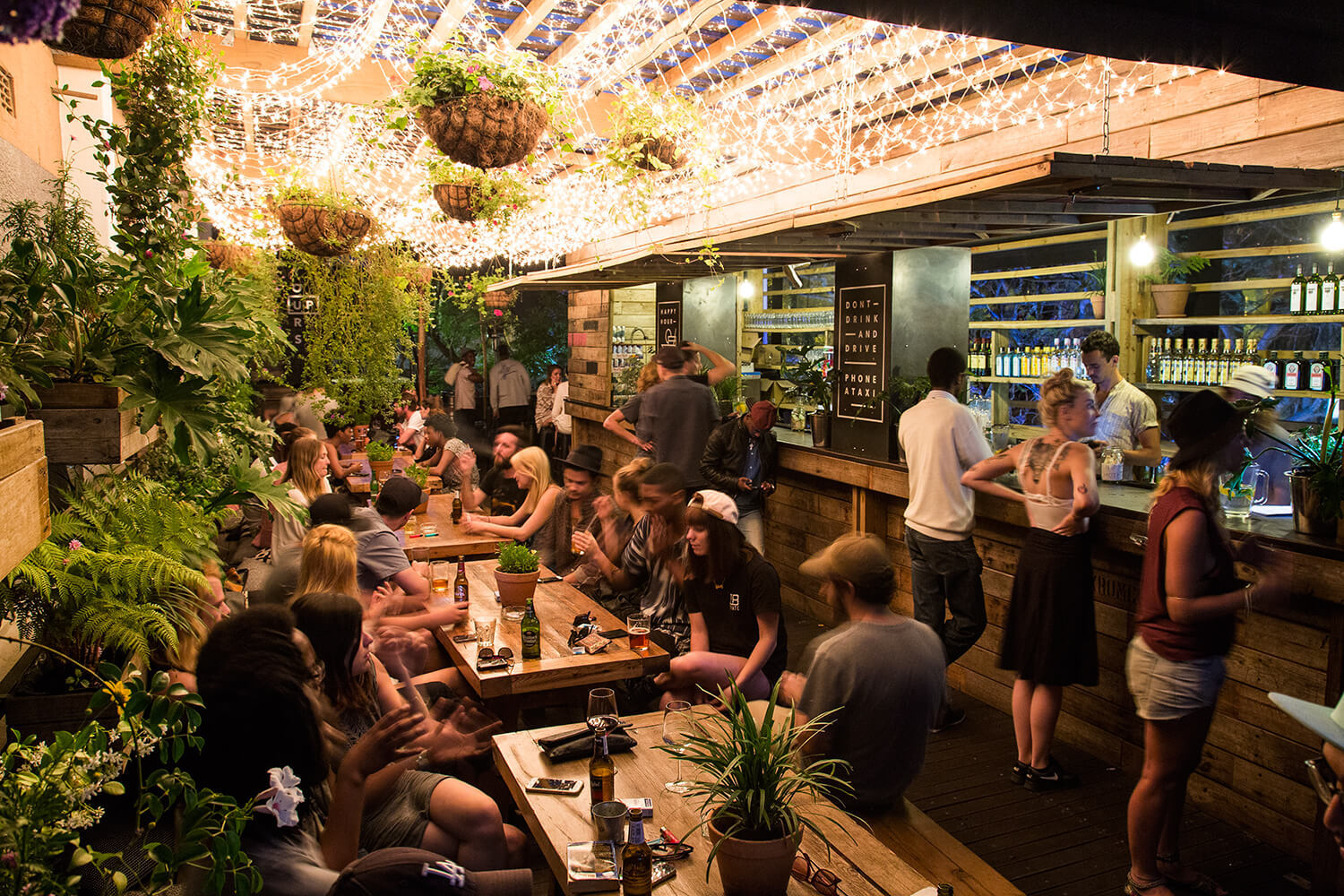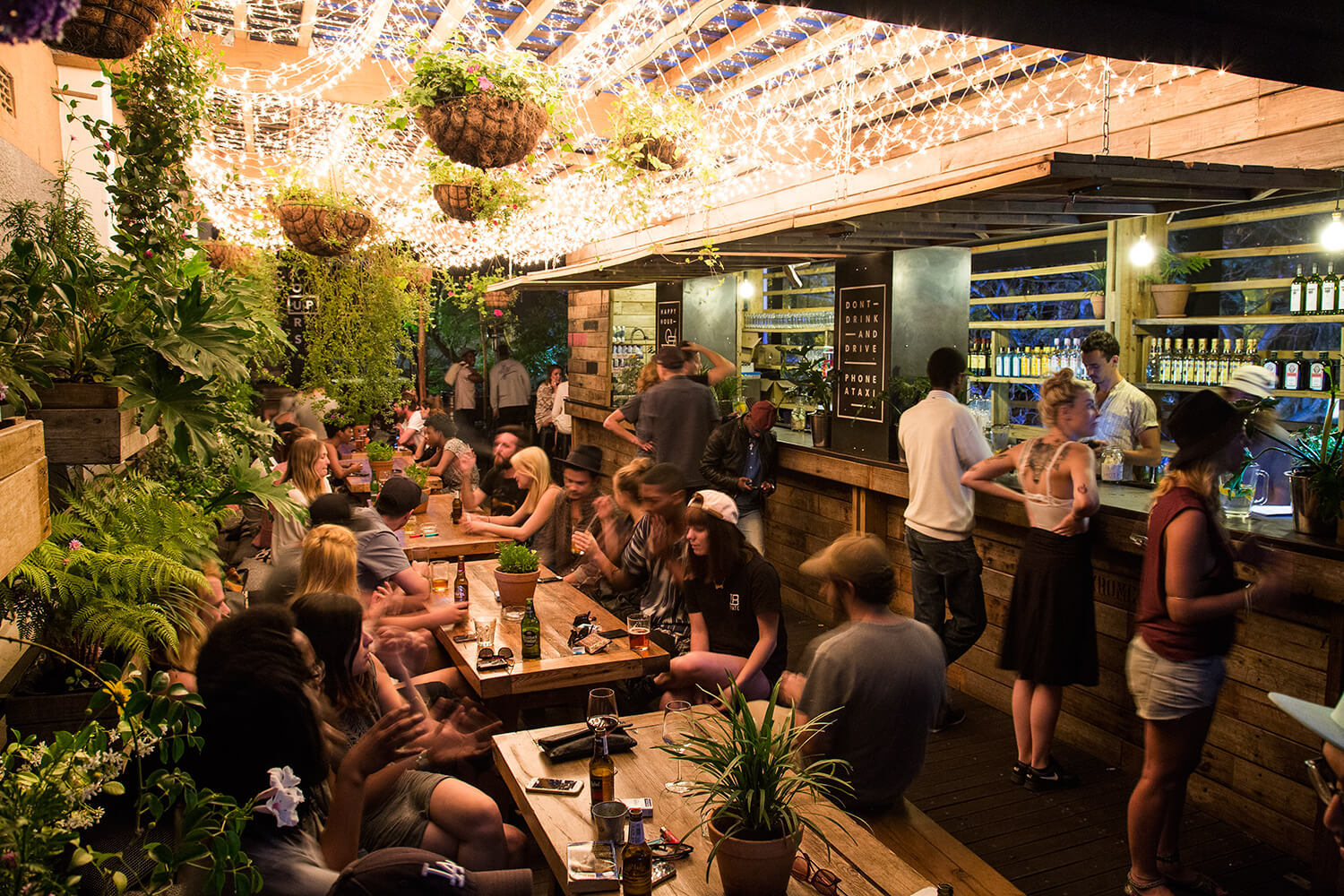 Lifestyle Resources
For all of the other "lifestyle" stuff you might need recommendations for, here are my favorites:
Beauty
If you're looking for a great salon, I highly recommend Eastside Cartel. For men, book with Mario Ras and, if you're a blonde like me, book with Bianca Moore! You can check availability here.
Fitness
If you're like me and like to mix up your workouts, try FitKey. It's a class pass program so you can try a variety of classes. Sweat 1000 and Switch are super popular workouts in town. I also regularly go to The Movement Lab in Sea Point for Reformer Pilates and Barre classes. There's also no shortage of yoga studios here! Cape Town is a very active city, so whether you're interested in hiking, a running club or even boxing, there's something for everyone.
Nightlife
If I'm in town, I love going to First Thursdays. It's a monthly event that turns Cape Town's CBD into a walking street after 7 pm (the first Thursday of each month). All the art galleries stay open late, the bars run specials, and there's usually free wine going around as well.

Overall
With almost year-round warm weather, a diverse culture, delicious food, and plenty of activities to indulge in, it's easy to see why so many expats from all over the world are starting to call Cape Town their new home.

Do you have any tips for expats wanting to move to Cape Town? Let me know in the comments!