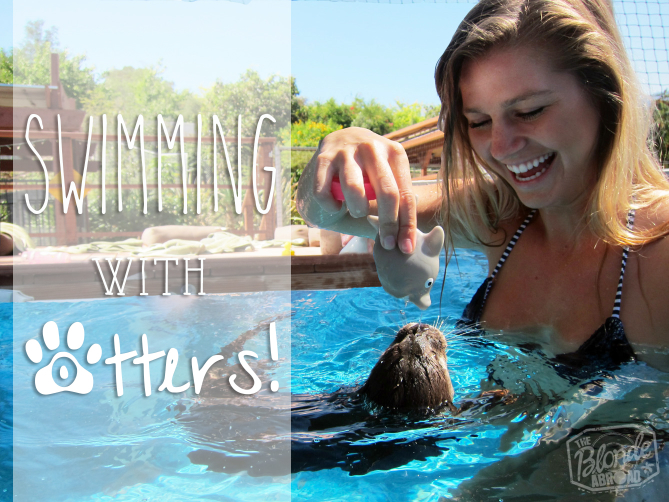 This week, I went swimming with otters.  That alone stands as one of the coolest animal encounters I've ever had. But, it's the amazing nonprofit organization that founded this otter swim program that has left me feeling incredibly inspired.
At Nurtured by Nature, you can have a one-of-a-kind animal encounter with creatures of all shapes and sizes. To name a few, I met a slow-moving sloth, a big eared fox and even held hands with lovable little otters. We started our day with a tour of the property to check out some of the animals.
Meet some of Nurtured by Nature's fuzzy, scaly, feathered and prickly residents!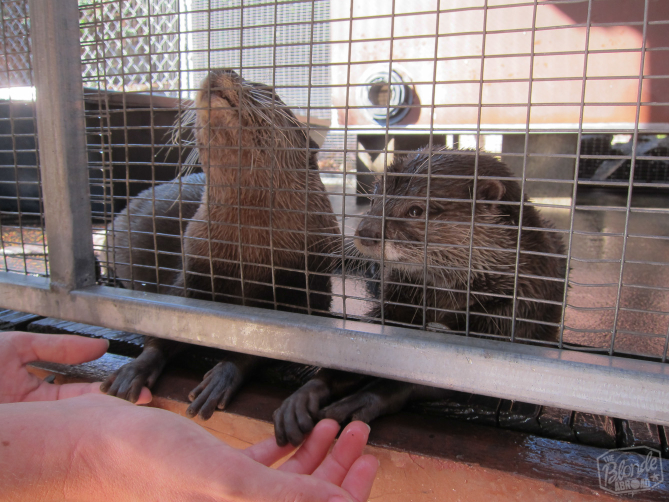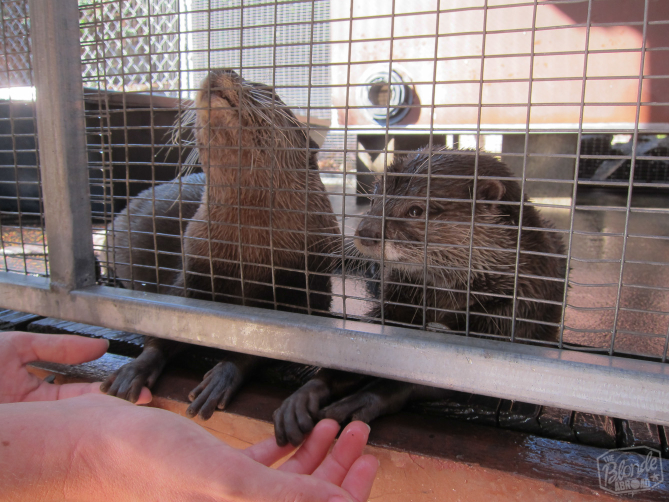 And now, for the best part…swimming with otters!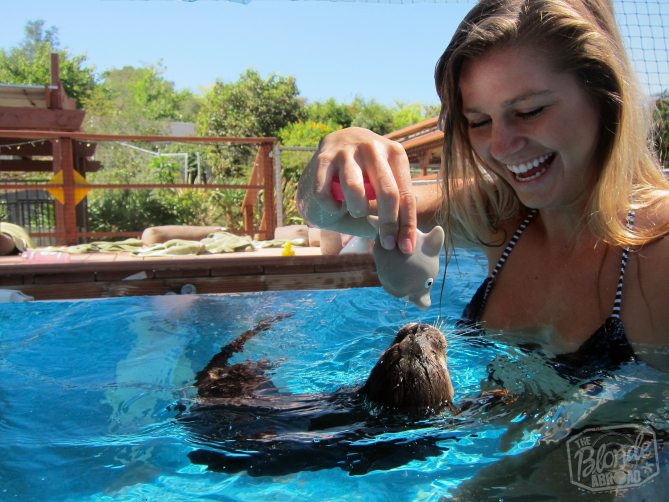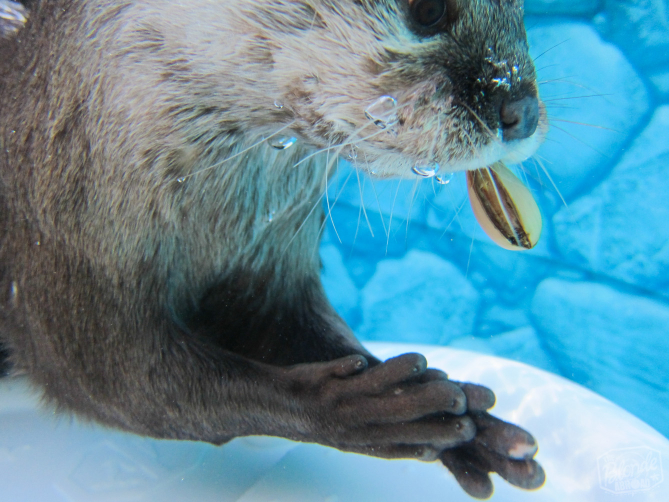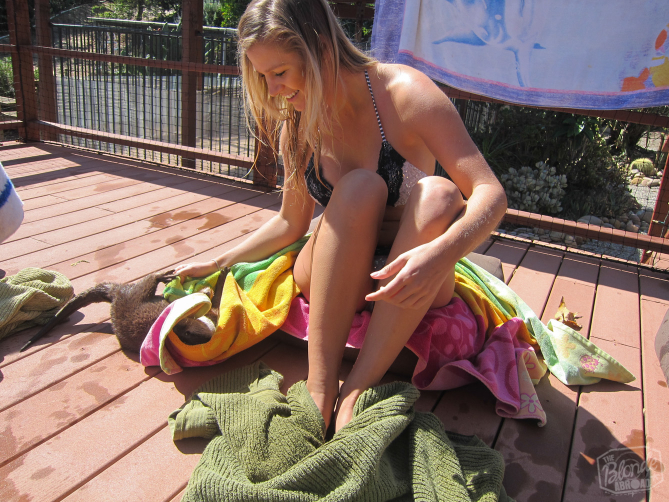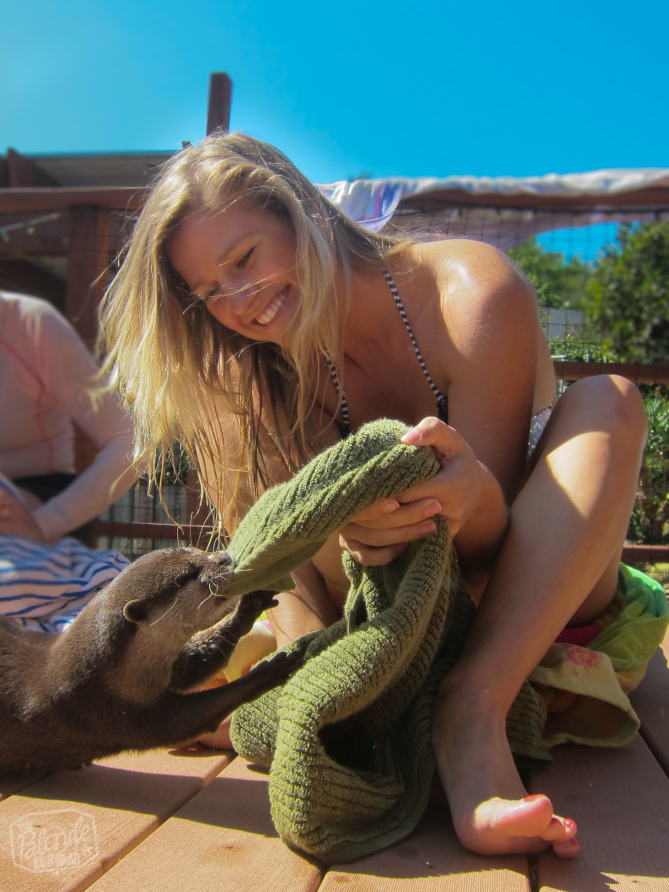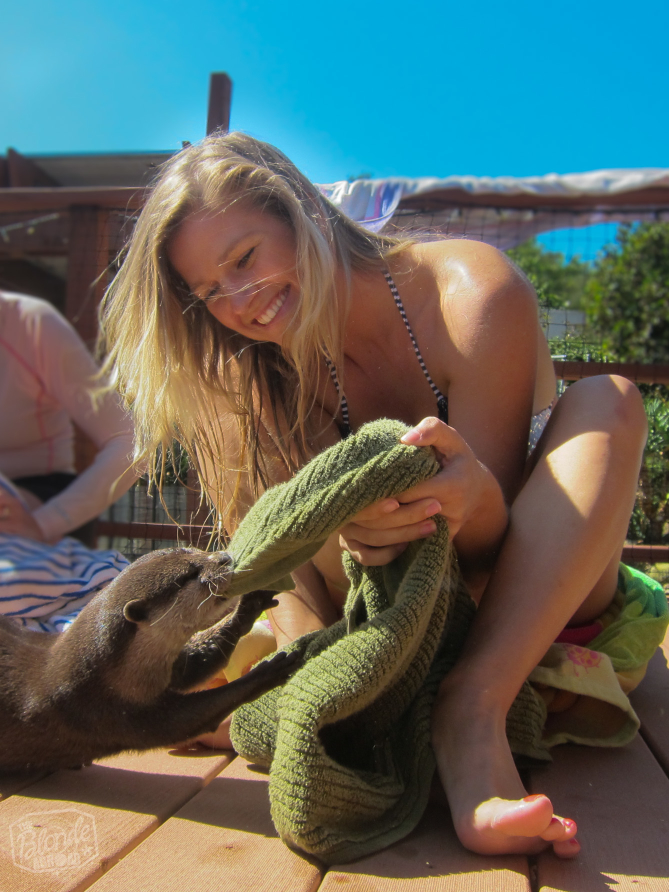 Did I mention there were also otter babies?!
WARNING: High levels of cuteness

What Nurtured by Nature is doing for the Community and Conservation:
Nurtured by Nature works with organizations, such as Make a Wish foundation, to provide special nature experiences for terminally-ill children.
Because of the high demand for sloths in zoos and nature centers, Nurtured by Nature is building a sloth breeding center to help prevent people from taking sloths from the wild.
They are constantly creating innovative and sustainable conservation projects.
Children learn about animals, their habitats and how human behavior affects the world.
What WE can do to help Nurtured by Nature:
You can imagine that caring for these animals doesn't come cheap. But, Nurtured by Nature's innovative approach to conservation has lowered operating costs dramatically. Enclosures are up-cycled from scrap materials and close relationships with food suppliers have allowed them to operate at a fraction of the cost of most other wildlife centers. Still, Nurtured by Nature is dependent on donations and visitors to help fund this nonprofit organization so that they can continue to provide a home for these animals and offer free visits to those in need.
If you find yourself in San Diego, be sure to plan a visit for an otter swim! 100% of profits go towards the care for the animals!
CALLING ALL GRANT WRITERS!
Nurtured by Nature has BIG plans for the community, but they need our help. They have the education and experience to build and run a new community wildlife center for schools and the community to bring people closer to nature. With the amazing program they are already running from their personal property, I know that this center will be a valuable contribution to the community. While there are grants available to make this plan a reality, Nurtured by Nature needs a grant writer to apply for funding.
If you (or someone you know) are a grant writer and are able to donate your services, it would make the dreams of this amazing organization a reality. Please contact me if you are able to help!

Special thanks for everyone at Nurtured by Nature for the unforgettable experience!
For more information, be sure to visit www.NurturedbyNature.org