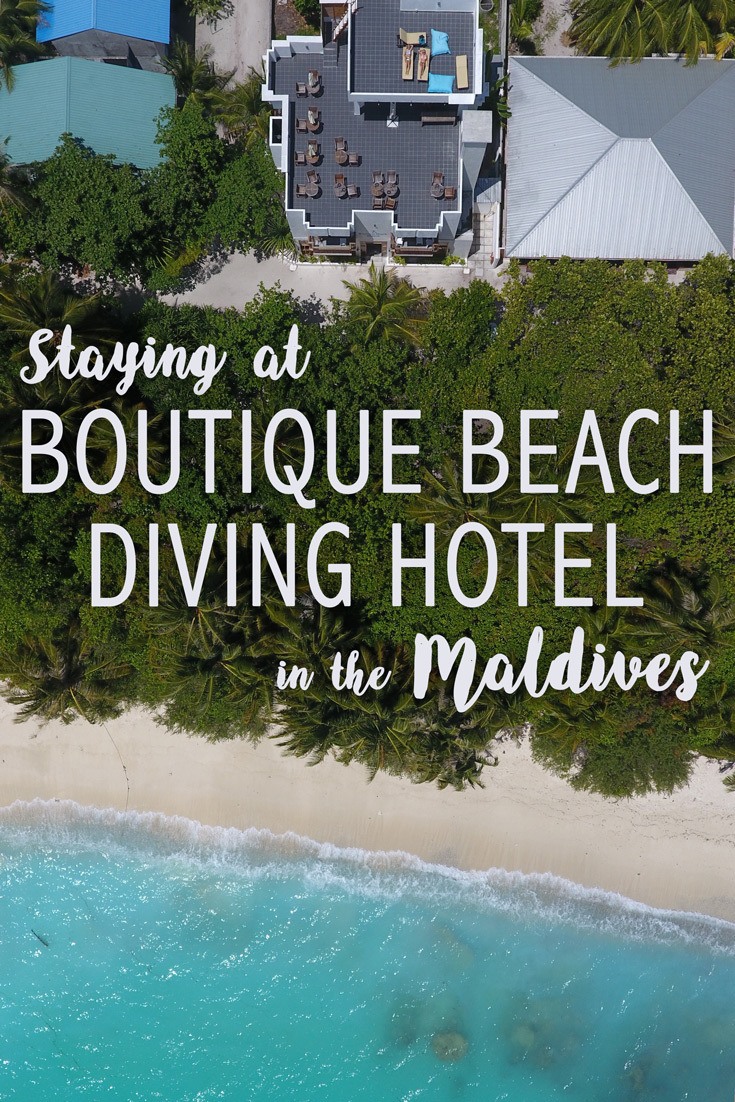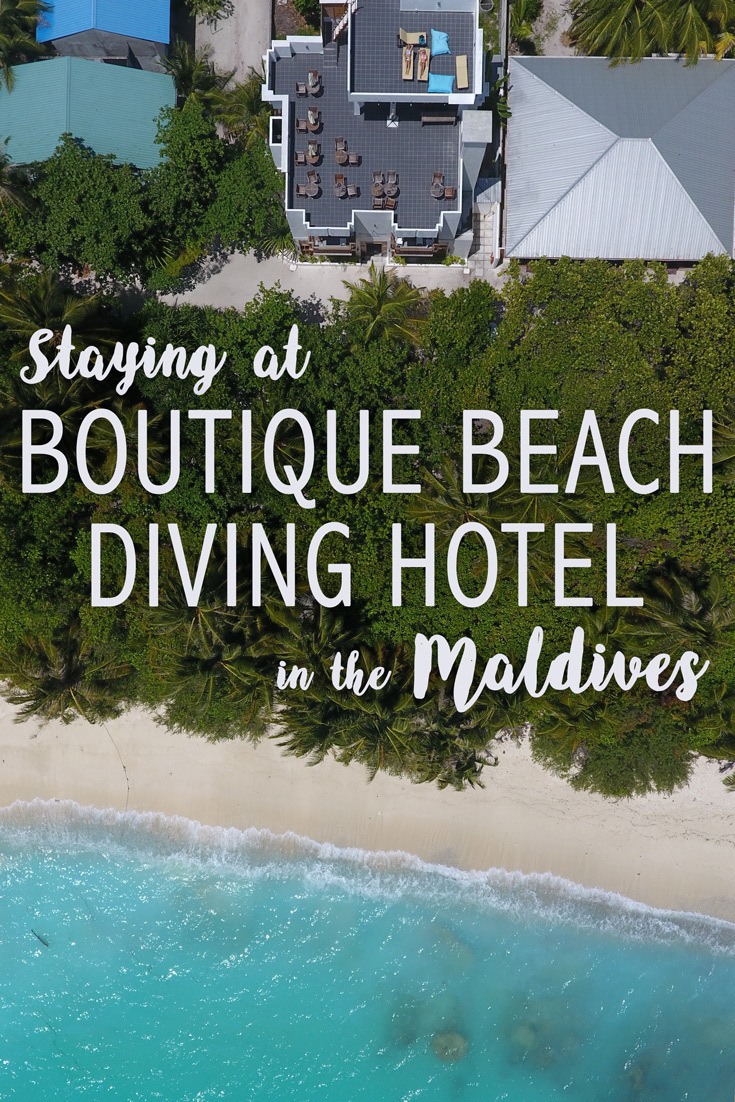 There is no place on earth like the Maldives. Made up of hundreds of islands on 26 coral atolls, this stunning nation is a tropical paradise in the truest sense.
The Maldives entered into global tourism only 30 years ago and things are changing. While isolated resorts used to be the only option for travelers, tourists are now allowed to stay among locals and gain an insight into Maldivian life and culture.
Another draw of the island destination is the world-class diving locations and conditions they provide. Since I recently got my advanced PADI diving certification in Playa Del Carmen, I was anxious to dive as much as I could.
I got a chance to see the local culture and get in all the diving I wanted to at the Boutique Beach All-Inclusive Diving Hotel on Dhigurah island.
Here's why Boutique Beach Hotel in the Maldives is a diver's dream come true!

Dhigurah Island
Few people have ever had the chance to see the "real" Maldives but you can see it all on a trip to Dhigurah. The Maldives has a culture unlike anywhere else on the globe and exploring Dhigurah Island is the perfect way to get a sense of daily life there.
Before you start your adventure, it's important to remember that the Maldives is a Muslim country. This means that you have to cover your chest and thighs at all times outside of the hotel areas so be sure to pack accordingly. Think long, flowy dresses.
The weather is rarely below 75 degrees so bring a few lightweight, full-coverage options so you can explore the islands.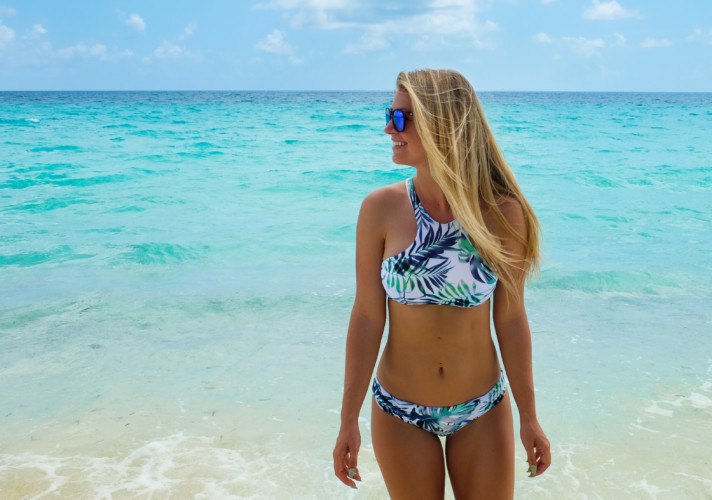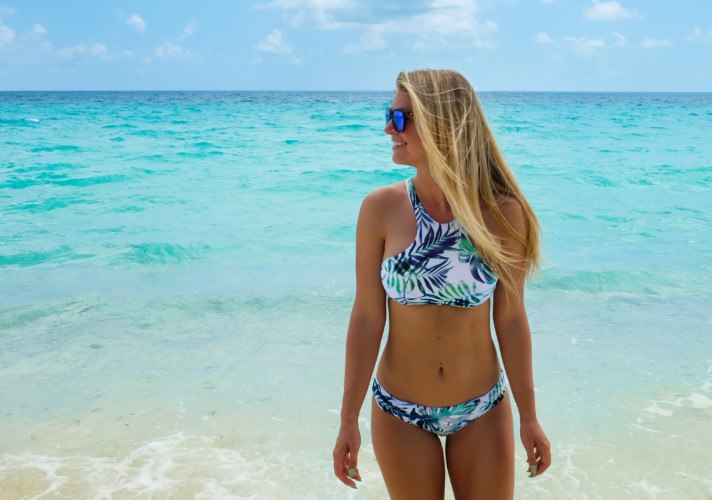 Boutique Beach has done a great job of integrating its guests preferences with local culture by allowing a sun bathing deck as well as a section of beach where you're free to rock your bikinis freely.
With the azure water and lush white-sand beaches, its like staying in a postcard!

The Hotel
Rated an impressive 9.4 on Booking.com and awarded a TripAdvisor Certificate of Excellence, this intimate six-room guesthouse is one of two hotels on the island, and has everything that you need for the perfect diving getaway.
Each guest can choose to go out diving up to three times daily- it's all included!
Everyday the hotel provides breakfast, lunch and dinner, as well as tea and cookies in the afternoon. My favorite was the rooftop deck where dinner is served, and you can watch the famous Maldivian sunsets from- cookies in hand, of course!

The Rooms
First and foremost, I can't tell you how much I loved the outdoor showers in each room at the Boutique Beach. It was like stepping into an exotic shampoo commercial every day.
The attention to detail in the rooms was also second to none. From complimentary beach tote bags, to USB charging units and a tea station, every little aspect of the room was flawless and the staff was endlessly helpful and friendly.

Diving Around Dhigurah
Surrounded by protected waters and top-notch dive spots, the Boutique Beach is heaven for beach lovers. Whether you are an experienced diver or a total newbie, the amazing dive staff and their impressive PADI dive shop have got you covered.
The Boutique Beach is run by divers for divers- all local Maldivians- and their passion is obvious.
Located next to a whale shark protected area in the Maldives, the Boutique Beach has earned its bragging rights. Its striking manta point and coral-covered deep reefs make for some of the most remarkable diving you will find anywhere on the globe.

Swimming with Whale Sharks
Of the many places around the world these beautiful, giant creatures call home, the Maldivian waters are a perfect home for these creatures as the strong currents carry in plankton-rich, and create a perfect breeding ground for them.
Dhigurah island is located right next to Maamigili Whale Shark Sanctuary where the whale sharks are safe from harmful fishing and irresponsible tourism practices.
Getting to swim with whale sharks has been on my bucket list as long as I can remember.
Thanks to the awesome crew from Boutique Beach, I was able to cross it off my list!


More Information
Hotel: Boutique Beach All-Inclusive Diving Hotel
Location: Dhigurah Island, The Maldives
Accommodation: Dive Resort, All-Inclusive
Price Range: $$

Want to earn points for your hotel stays and earn miles toward your next adventure?