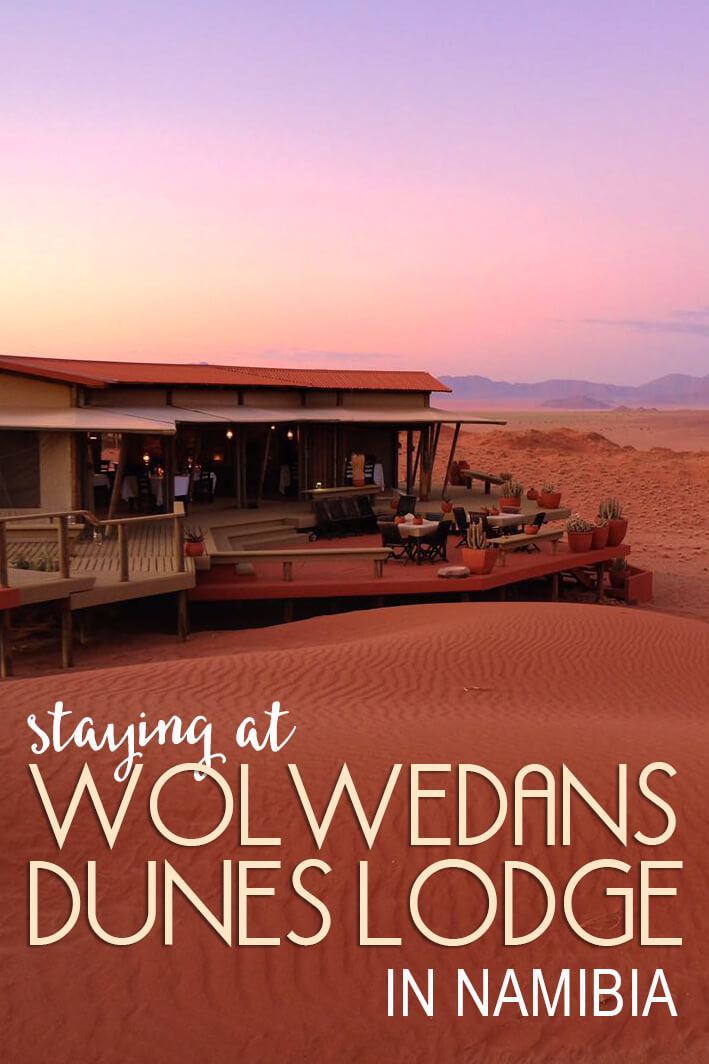 The timeless beauty of the Namibian desert is incredible. When you are away from the city, it's as if time stops. Standing in the middle of it all, it's easy to imagine what life was like fifty or even 500 years ago.
From the Wolwedans Dunes Lodge in Namibia, the vast area of Sossusvlei feels boundless. Whether you opt to stay at one of the eighteen bedrooms at the Dunes Lodge, the exclusive Mountain View Suite, Boulders Safari Camp, or the private camp, you'll fall head over heels in love with Namibia there.
Here's my experience staying at Wolwedans Dunes Lodge in Namibia!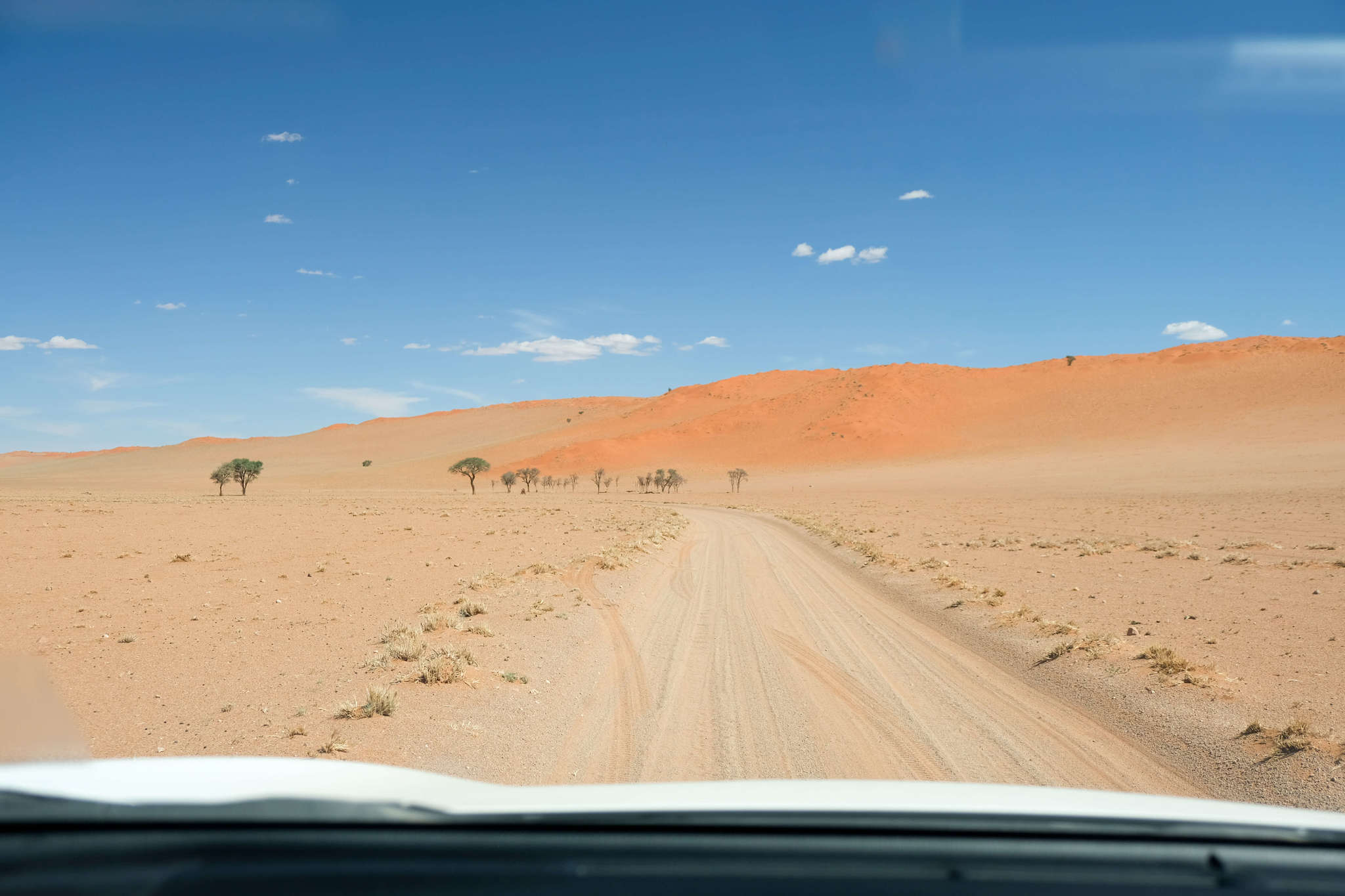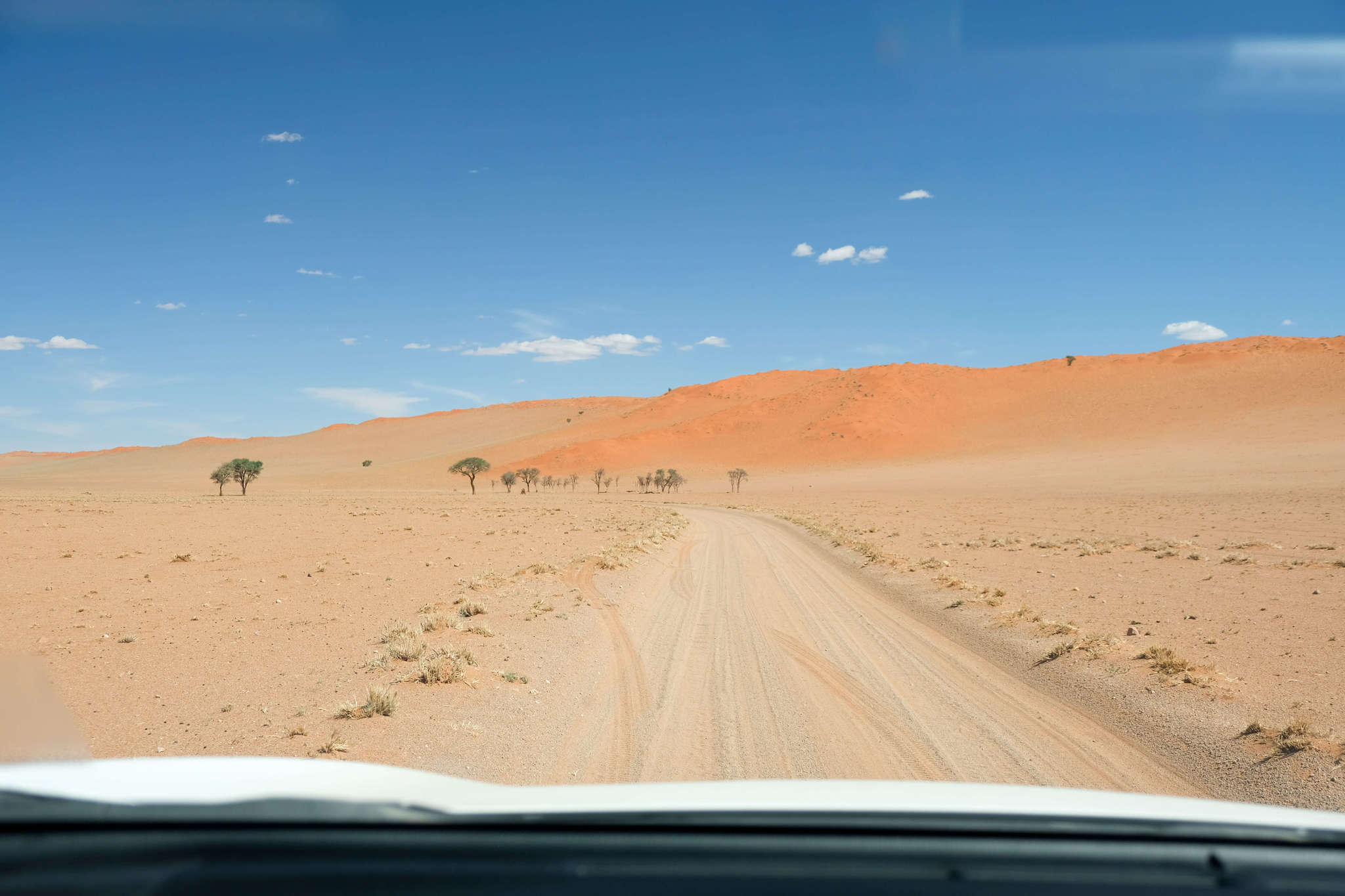 Getting There
The great thing about Wolwedans Dunes Lodge is that it's far from the hustle and bustle of city life— really, really far! You're looking at 260 miles from Windhoek, around 265 miles from Swakopmund, and 245 miles from Walvis Bay.
The drive is gorgeous though, and Namibia is definitely a place where you will want to rent a car to explore at your own pace.
Namibia's capital, Windhoek, is a modern city with a fun European vibe that is well worth exploring. It's a good place to start your adventure; but to see the real treasures of the country, it's best to get out of the city and start exploring the wild side of Namibia.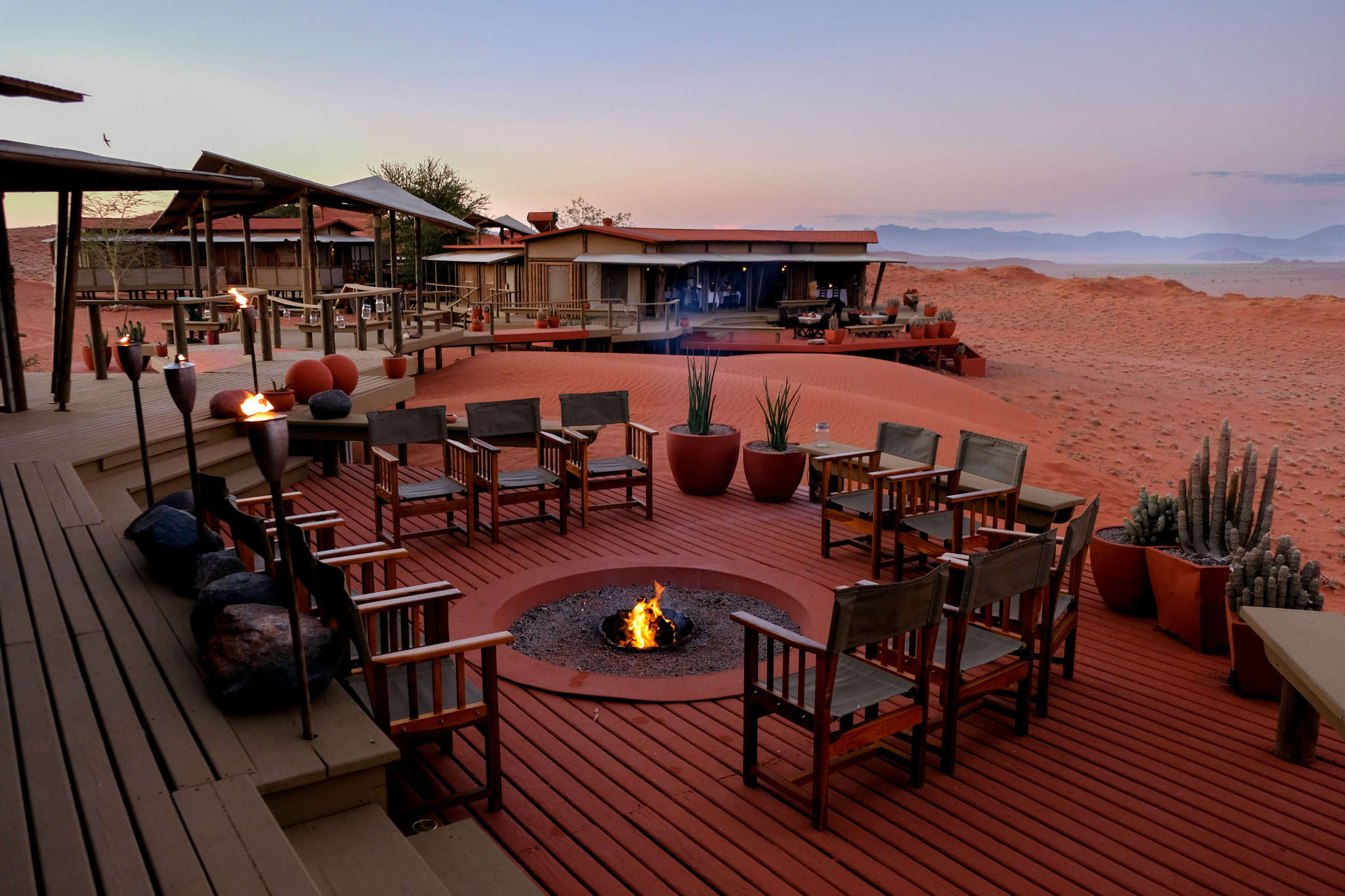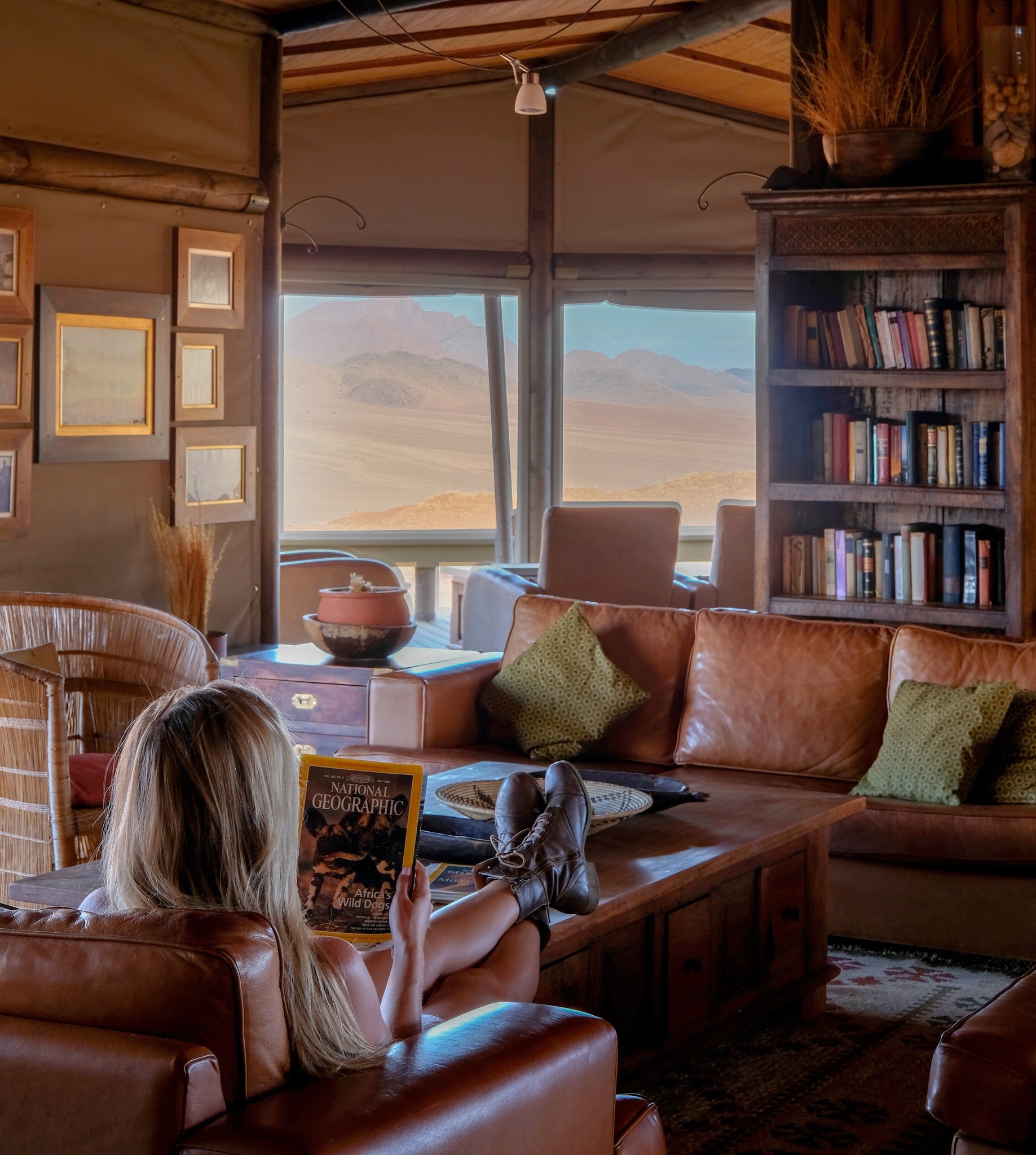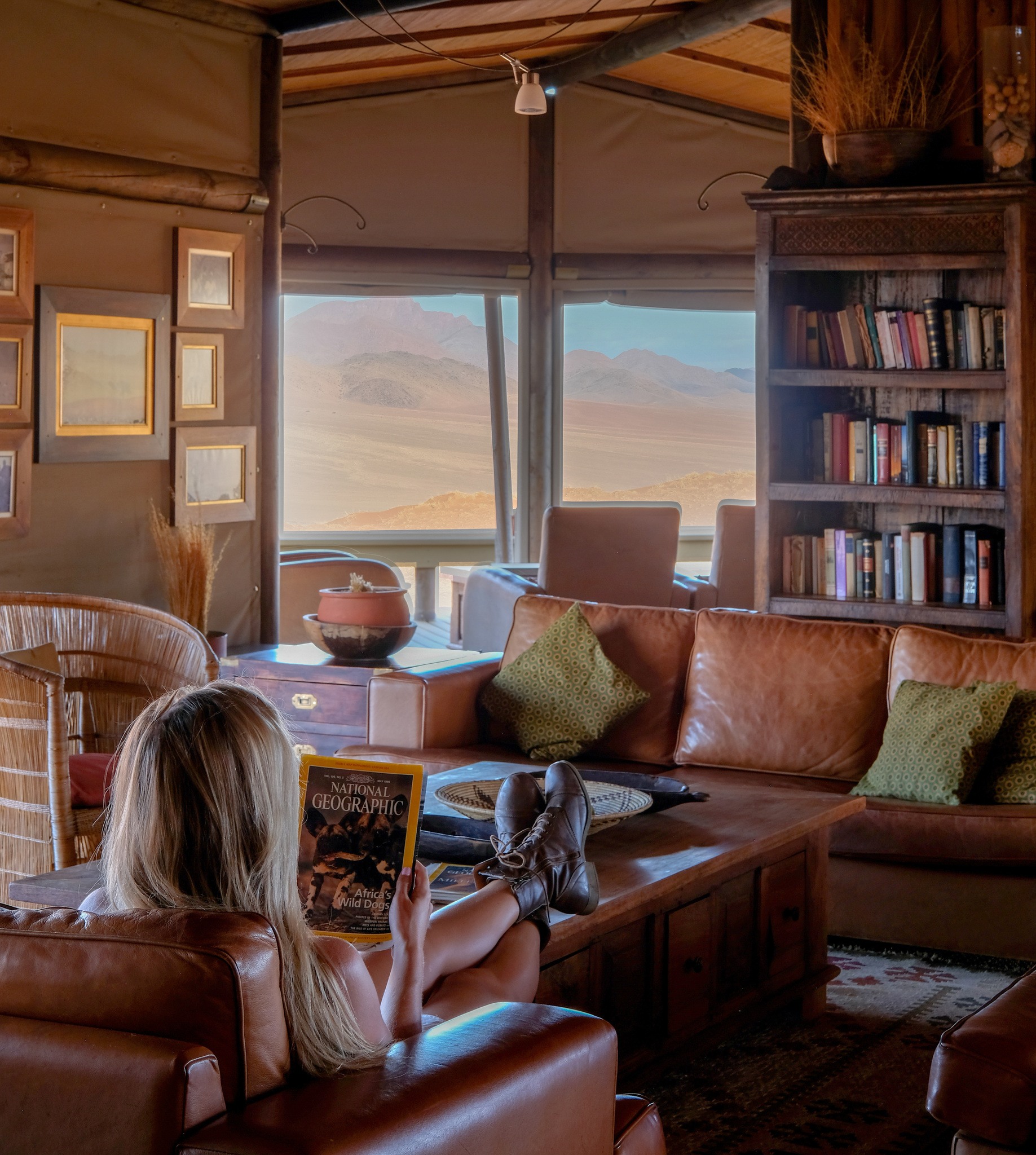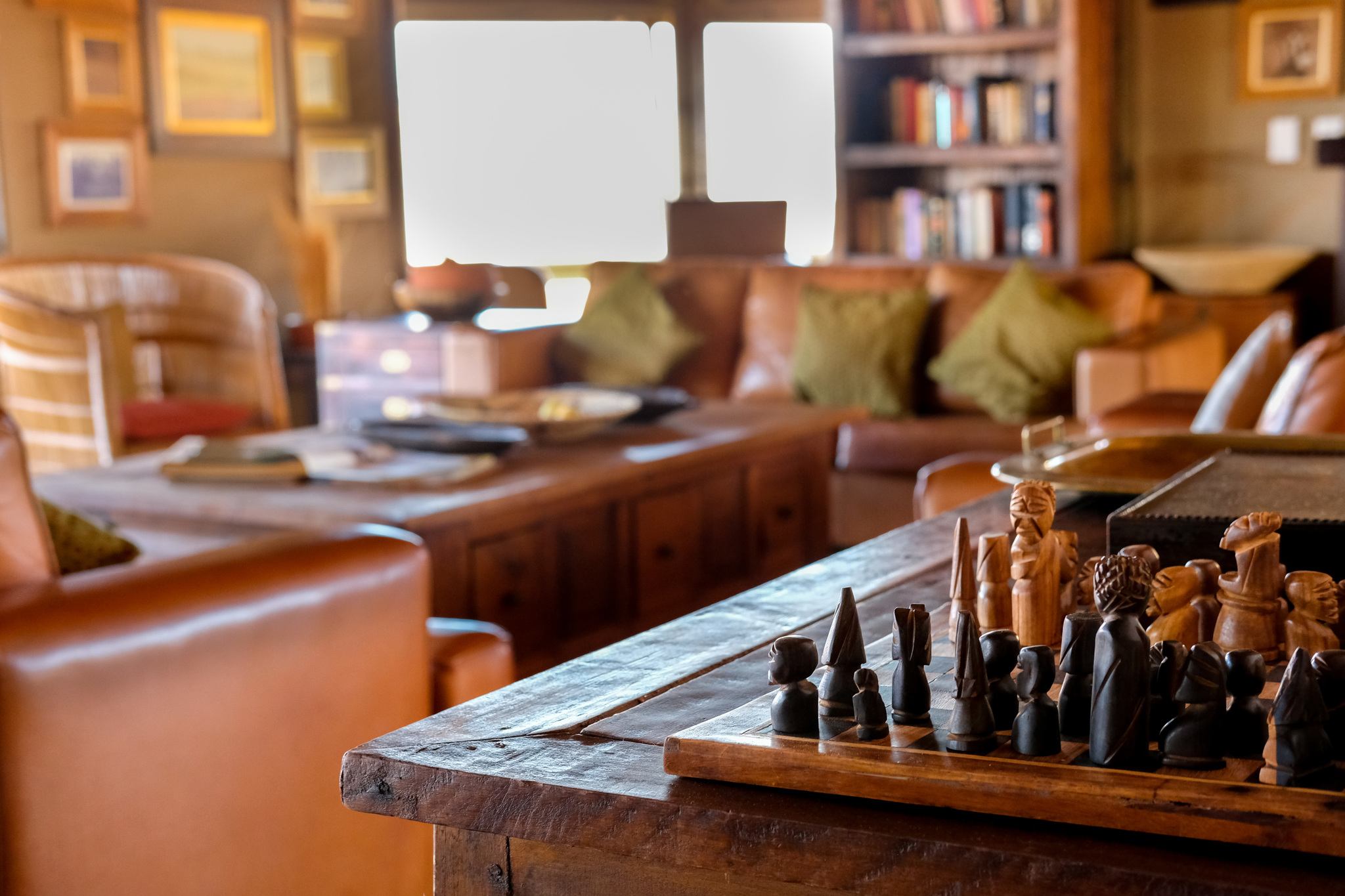 The Lodge
Set atop a dune plateau, the Wolwedans Dunes Lodge has a panoramic view of the unforgettable beauty of Sossusvlei. The main lodge has two chic and cozy lounge areas, a wine cellar, two communal dining rooms, a tea deck, a library, and a massive deck for relaxing while you enjoy the great outdoors.
Every area opens to a veranda where you can meet other travelers, take in the view, and forget about the world. There's also a swimming pool surrounded by hammocks and lounge chairs that are made for spending lazy afternoons under the sun.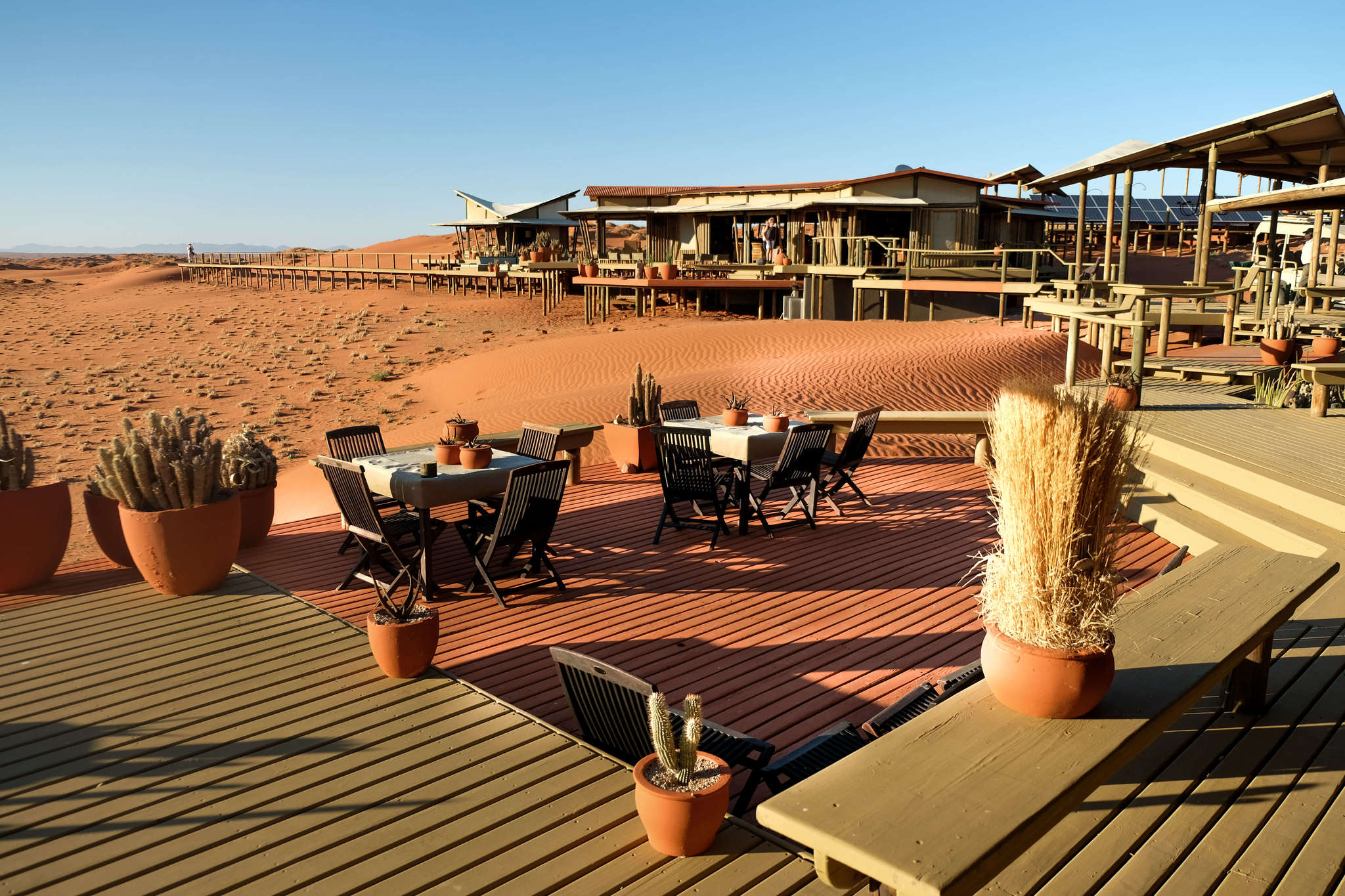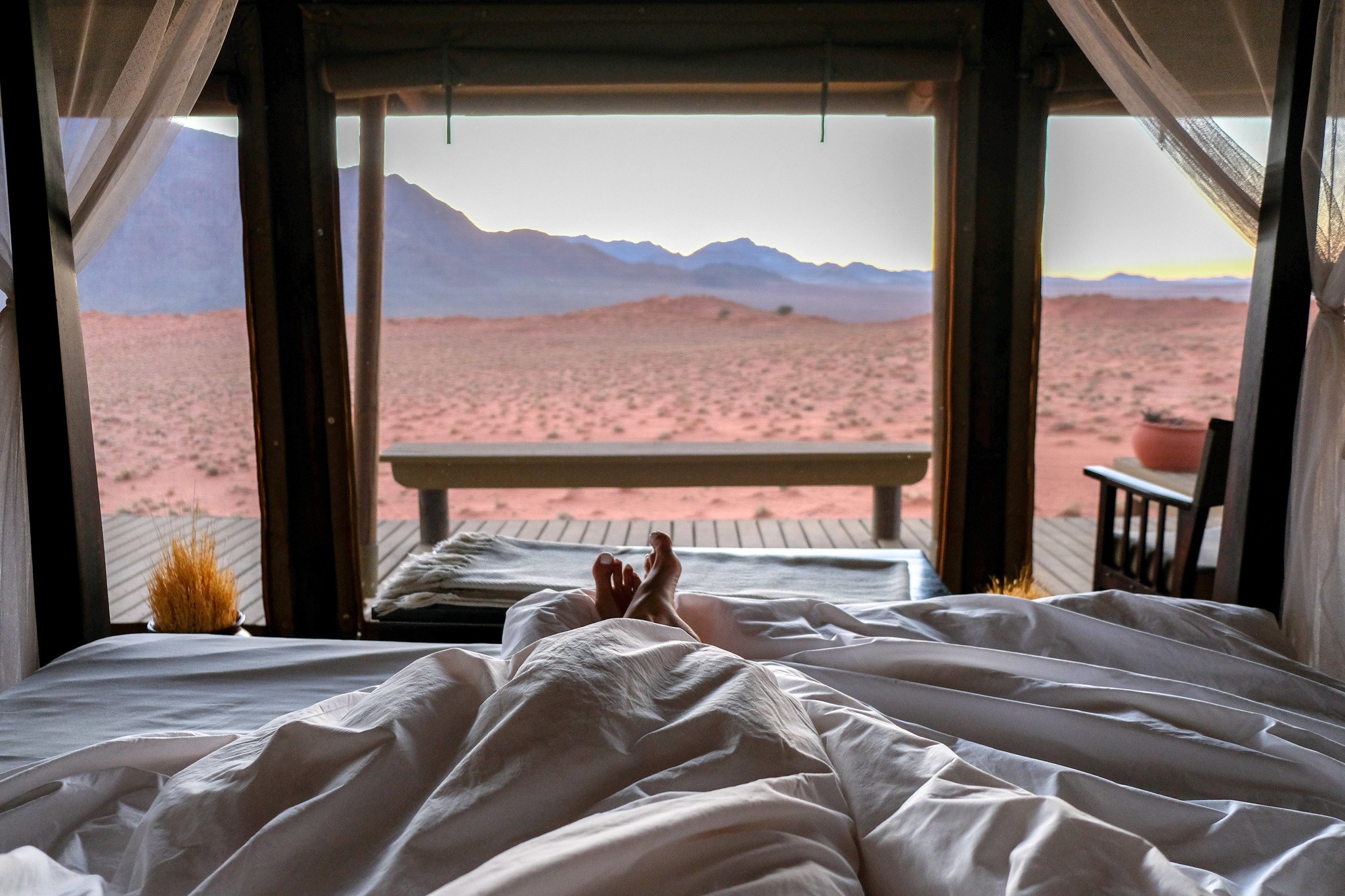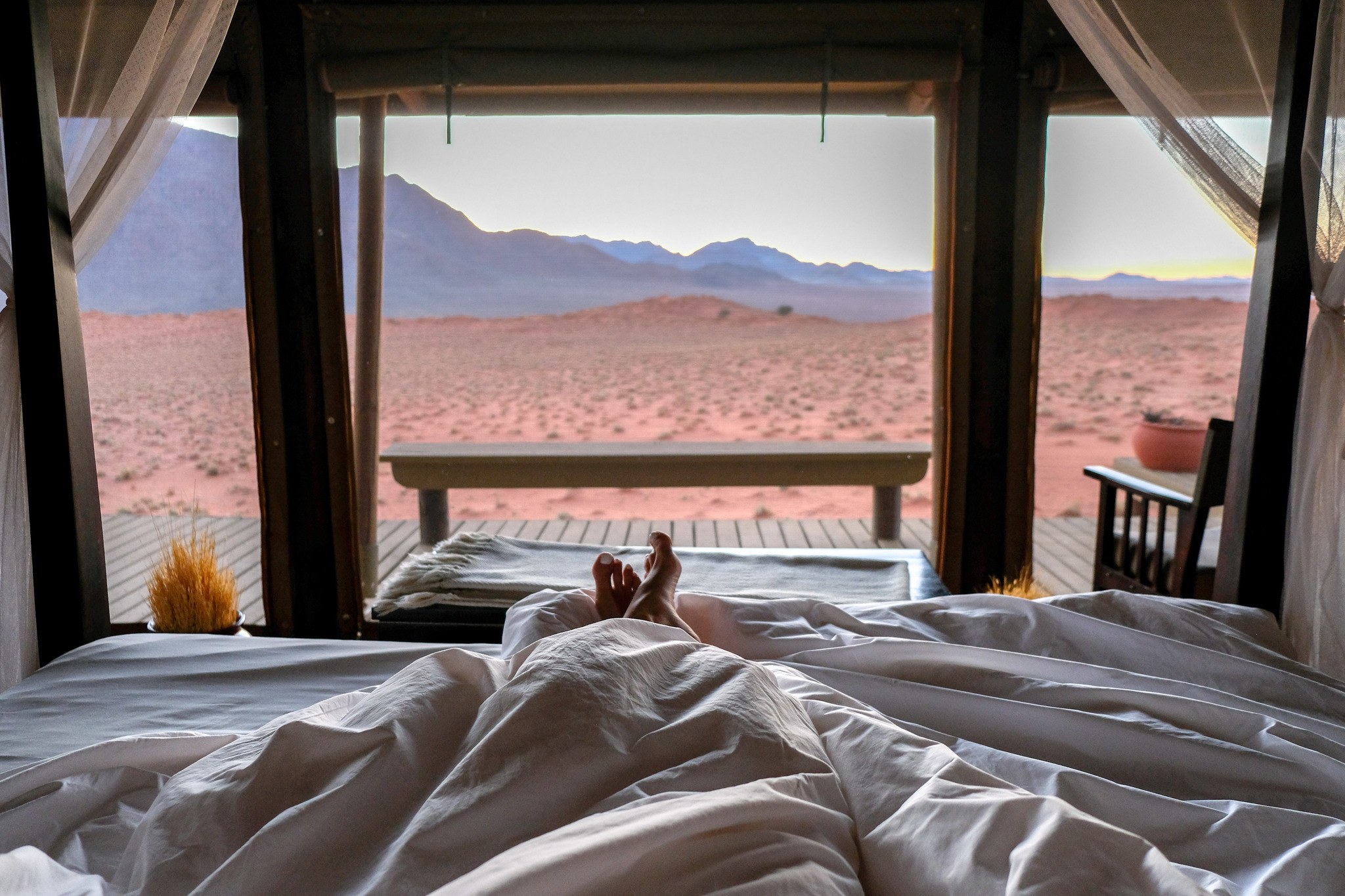 The Rooms
The Wolwedans Dunes Lodge features nine beautiful chalets, each with its own en suite bathroom and private veranda. The rooms are perfect for glamping and taking in the stunning views.
You can open the canvas blinds all the way up to feel like your sleeping outside, or you can close things down for the night to feel like you're alone in the vast wilderness.
I'd recommend booking a massage to enjoy from your chalet. With a cool breeze and the quiet stillness of the desert, it's seriously relaxing. In the early morning, staff also leaves a tray with hot coffee, tea, and small cookies.
I'd wake up each day at sunrise and watch Oryx walk past my tent!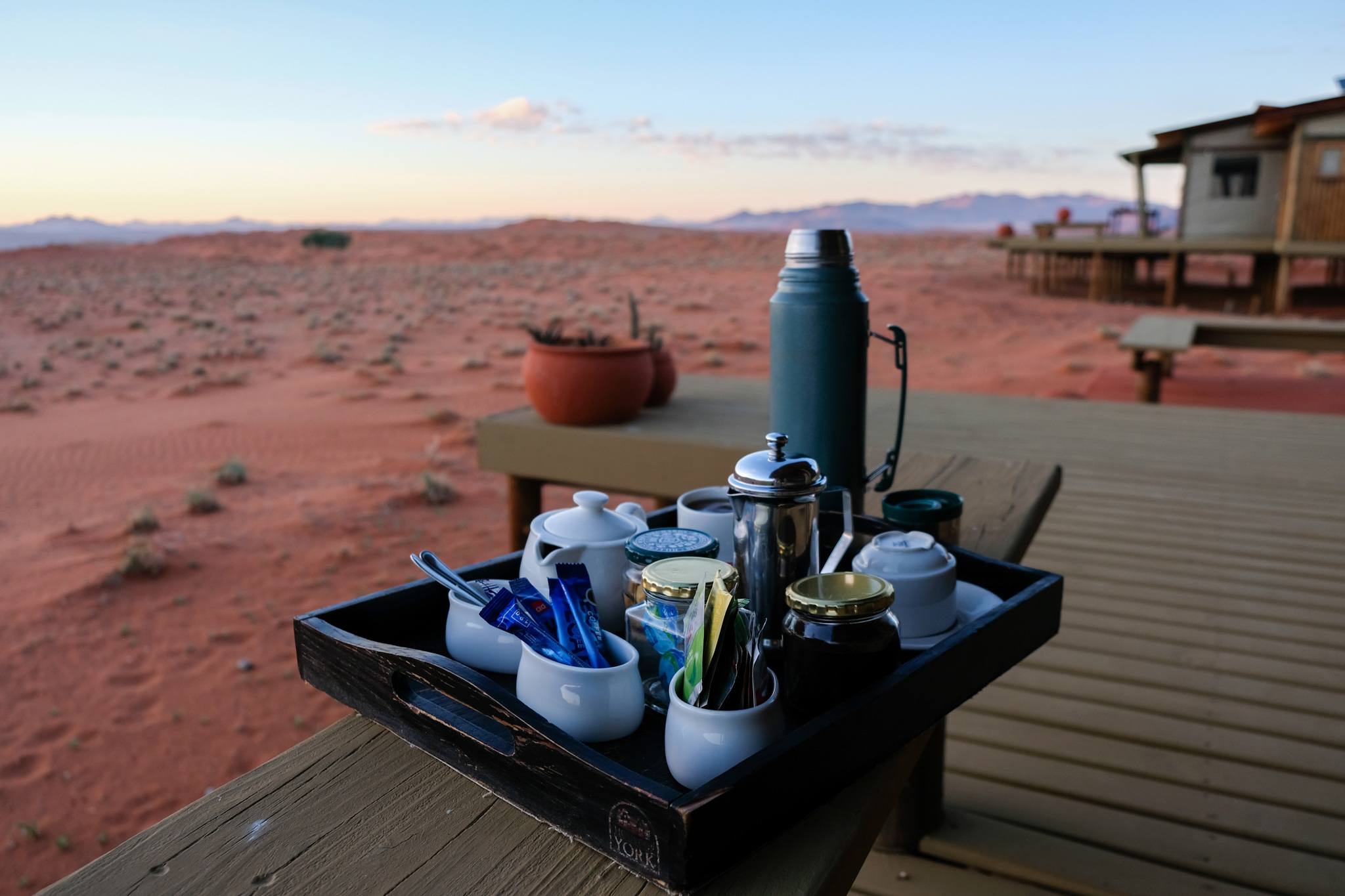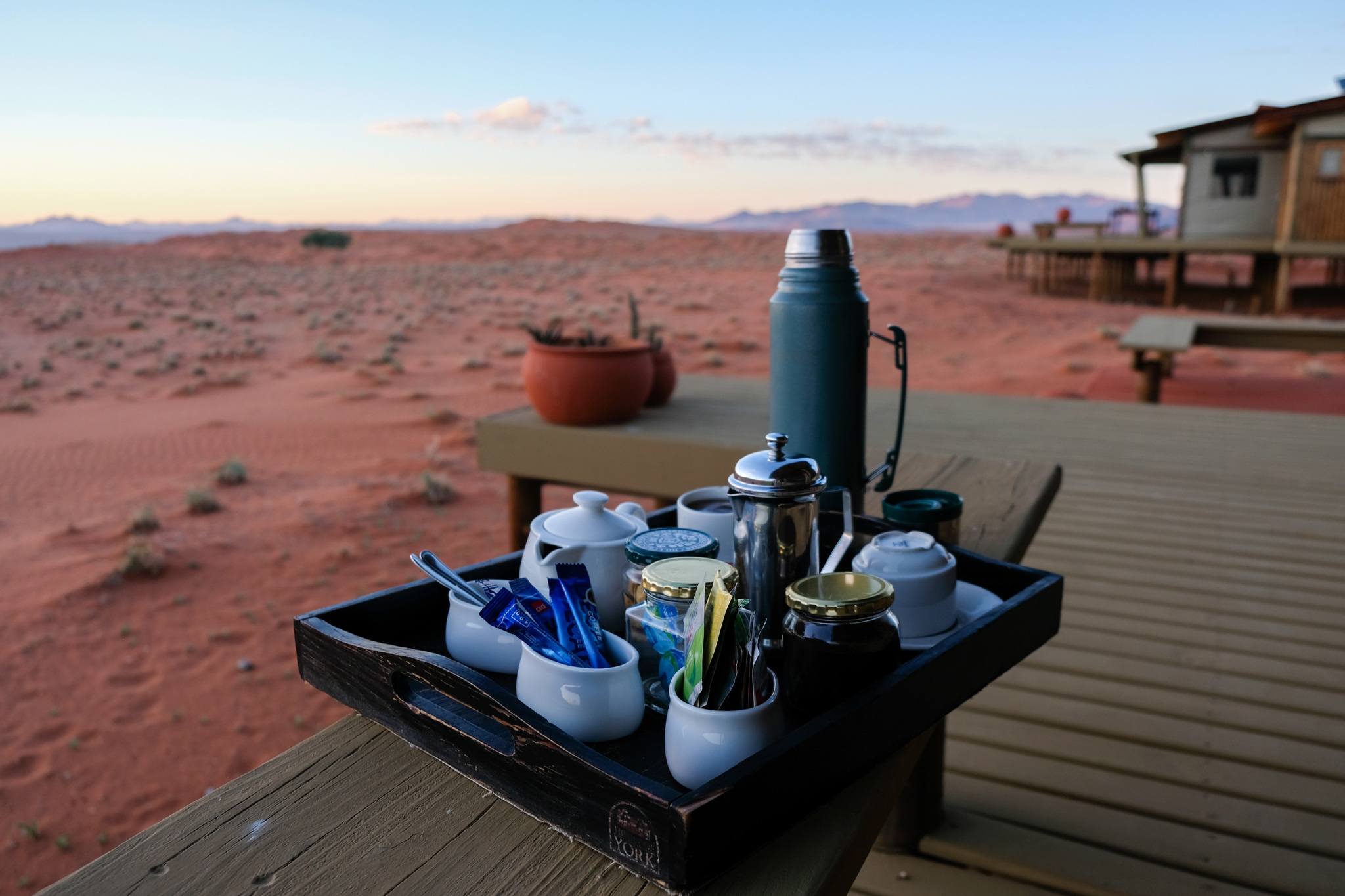 Food and Drink
The chefs at Wolwedans are always ready to impress, and this place is widely considered to have the best food of any Namibian safari option. With an elegant table setting and the chicest of bush cuisine, the lodge offers meals that are an indulgent but unpretentious affair.
Everything at Wolwedans Dunes Lodge is local, organic, and freshly prepared. You will also find a great selection of wines from Namibia and South Africa.

Activities/Safaris
You can totally customize your Wolwedans experience to make it your own and have an awesome time. Whether you want to take a hot air balloon ride at sunrise, experience a game drive and the local wildlife, or unplug and chill poolside, it's a serene spot with zero distractions.
The unique landscape of Namibia is ripe for exploration.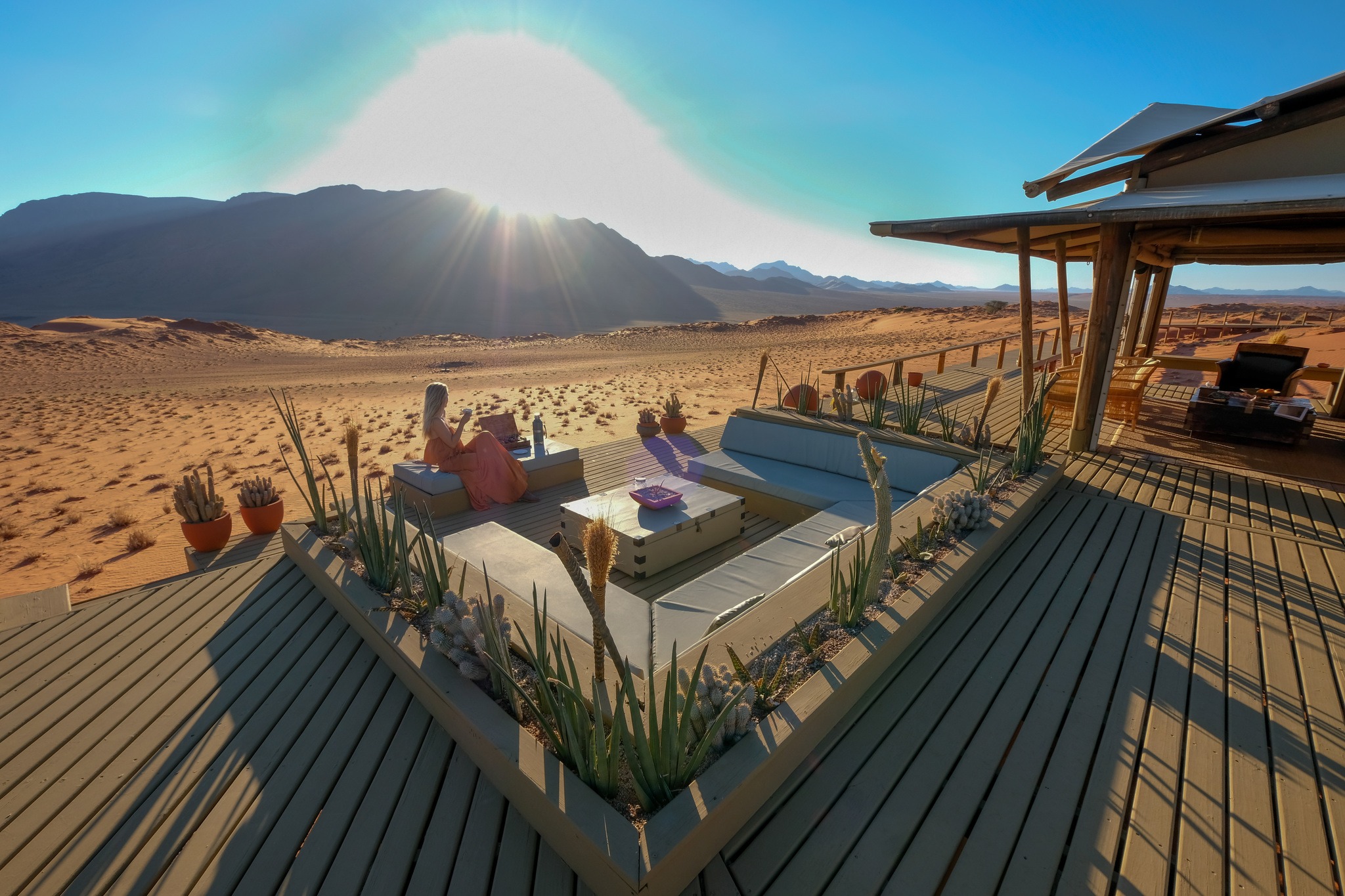 Helpful Tips
You'll be completely disconnected here. While you'll have access to electricity and WiFi in the basecamp, I'd recommend going low-tech or no-tech.
The tents don't have electricity, TV, or air conditioning. Plan on bringing lightweight clothes and old-school books (or a charged up Kindle).
Of the different accommodation options with Wolwedans, the Dunes Lodge is the most easily accessible one. The age group here tends to skew older while younger travelers often opt for camping.
I also spent a couple nights at Wolwedans Boulders Safari Camp, located another 27 miles south of the Dunes Lodge, and had an amazing stay.

More Information
Hotel: Wolwedans Dunes Lodge
Location: NamibRand Nature Reserve, Namibia
Accommodation: Glamping, Luxury, Safari
Price Range: $$$

Check out my Namibia travel video!
Thanks to Wolwedans Dunes Lodge for hosting me during my stay. As always, thoughts and opinions expressed here are entirely my own.