Confession time: I'm a busy traveler. I have a forever-growing bucket list of things to see, do, and experience.
As much as I try to take it slow to prevent travel burnout, I can't resist squeezing as much sightseeing as possible into each and every trip. I often leave my hotel in the morning and don't get back until after dark.
As much as I'd wanted to explore Charleston, I couldn't pull myself out of this adorable inn.
Whether I was enjoying my morning coffee on the porch or chatting with the other guests over an afternoon glass of wine, it felt like a home away from home.
Looking for a romantic and intimate space to call your own in South Carolina? Here's your guide to staying at 86 Cannon in Charleston.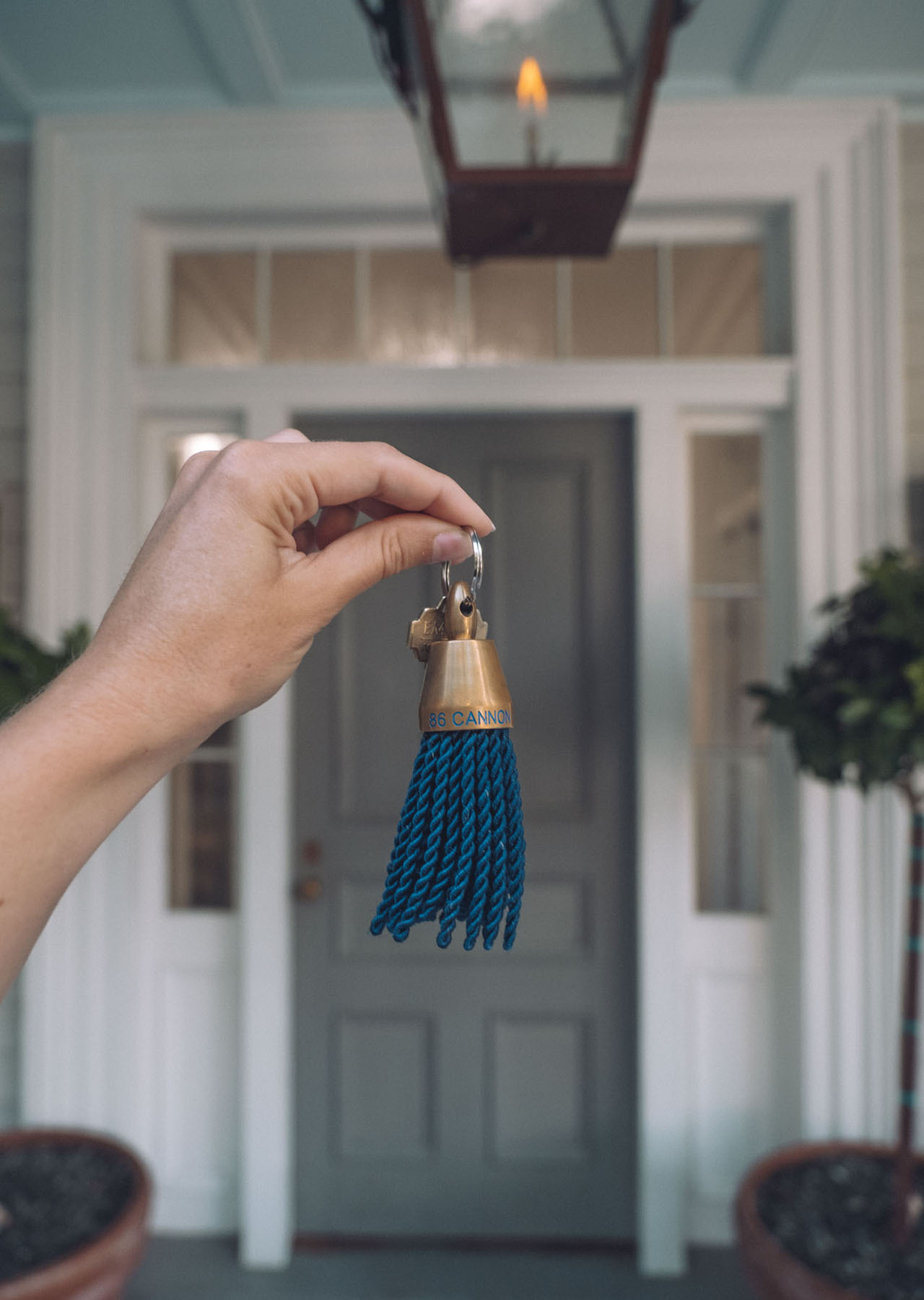 Getting There
While the inn is just off of Charleston's lively main drag, King Street, you won't know it.
Unless you knew where you were going, you would think that it's just another gorgeous home on one of the many quaint tree-lined streets of downtown Charleston.
Drive through the wrought-iron gate and through the lush greenery of the flawlessly landscaped driveway.
Find a spot at the ample parking area (note that on-site parking is $25 per day — the only add-on fee I came across).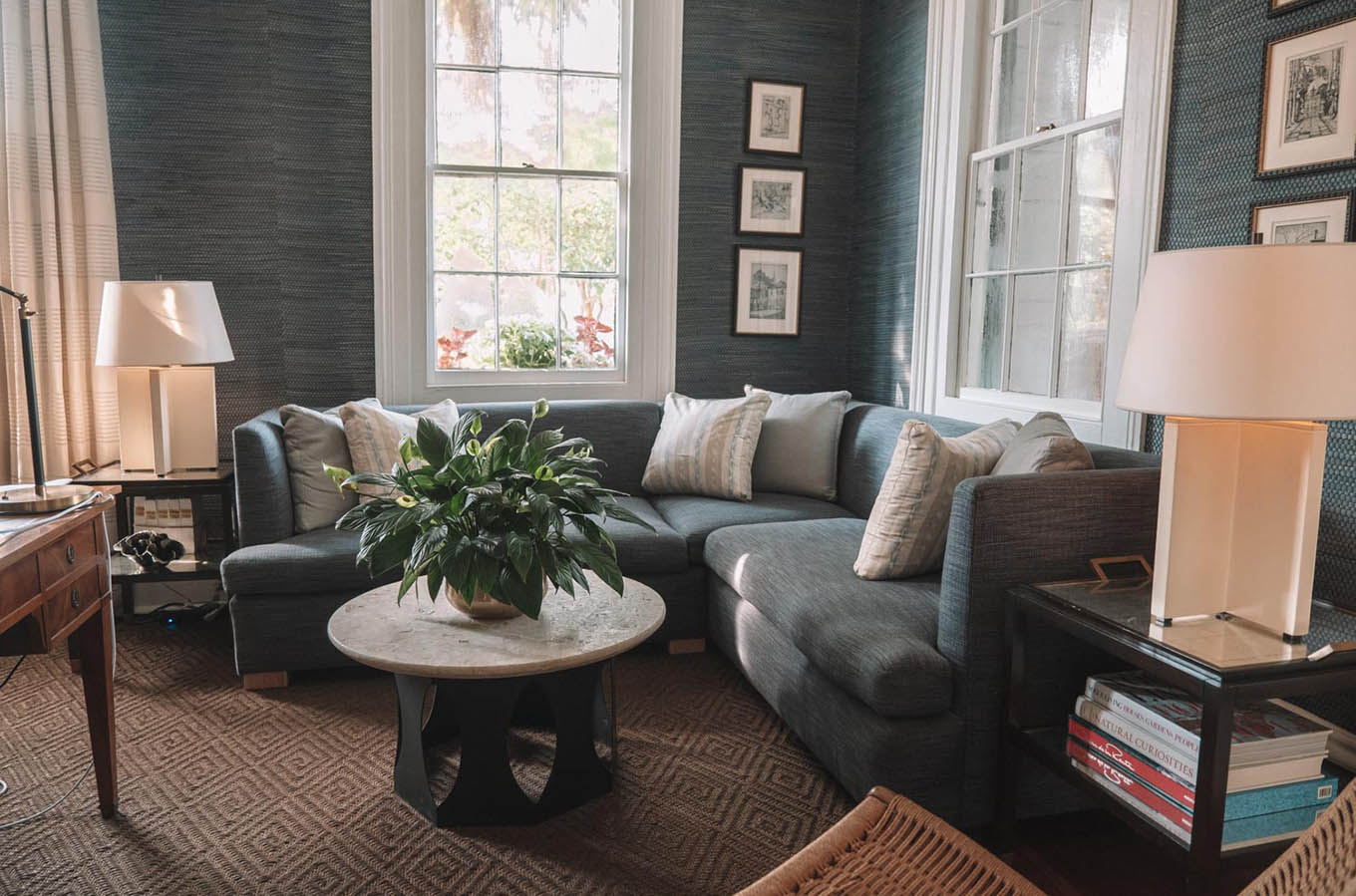 About the Property 
Built in 1862, this home has a layered history. First owned by a Confederate officer and later by a renowned civil rights activist, the walls have countless stories to tell.
By the time it arrived in the hands of the current owners, the Hawkins family, it was in pretty rough shape.
The Hawkins lovingly restored the main house to its original glory.
Ready for more, they then acquired the Dogtrot nineteenth-century cottage next door. Designer Betsy Berry, known for the St. Regis in Washington, DC, and The Connaught in London, created a chic designer element to the historic site.
With all of the best elements of a historic inn as well as a boutique hotel, this seven-room inn is a dream blend of luxury and charm.
Beyond the gorgeous space, one of the most memorable elements of 86 Cannon was the bed and breakfast atmosphere.
From hearing about the Hawkins' two doodles (I was naturally partial to them even though we didn't get to meet in person) to chatting with Elliott, the inn manager, you quickly realize that Southern hospitality is still alive and well.
Born and bred in Charleston, Elliott was there throughout my entire stay and never ceased to impress. He was incredibly knowledgeable and truly elevated the experience.
He crafted me a complete local food recommendation guide!
Before I checked in, they opened a line of text communication and there was someone quickly available for any and every question—and I wish more hotels would do this!
It was such an easy and efficient way to communicate. Rather than calling reception or trying to organize in-person, I could just send a quick text.
To sweeten the deal even further, I found chocolates waiting for me at my door every evening.

Getting Around / Location
The 86 Cannon in Charleston is located in the heart of Charleston. You are within easy walking distance of some of the core attractions, including some top-notch eateries.
While you can easily walk downtown, you've also got the option to bike. The inn offers complimentary Linus Bike Cruisers.
In their usual ultra-thoughtful manner, they had bike route advice that steered me around the heavy traffic areas (which is important as there are no bike lanes in town).
I opted for the bikes to move around a bit more quickly and loved it.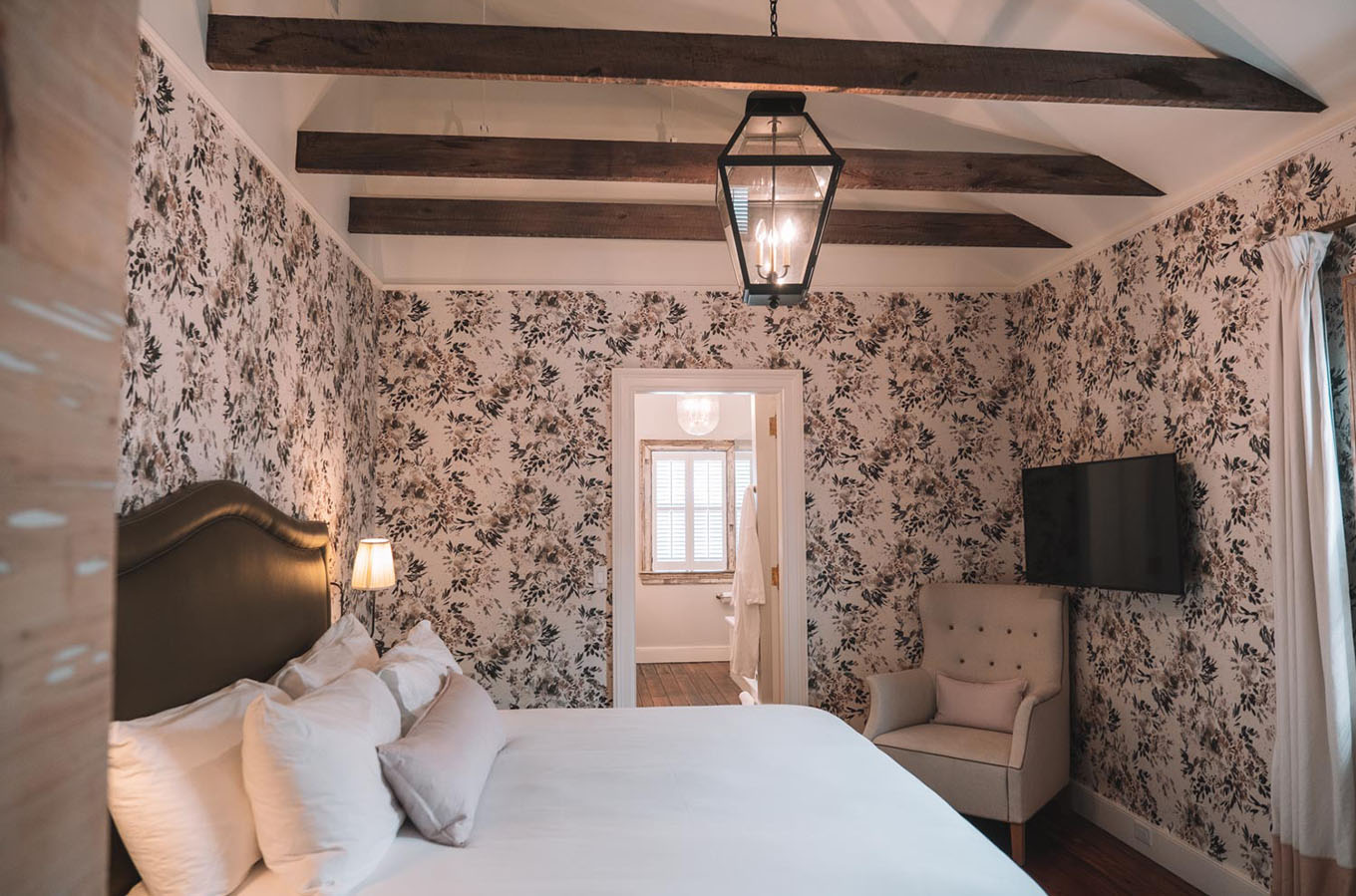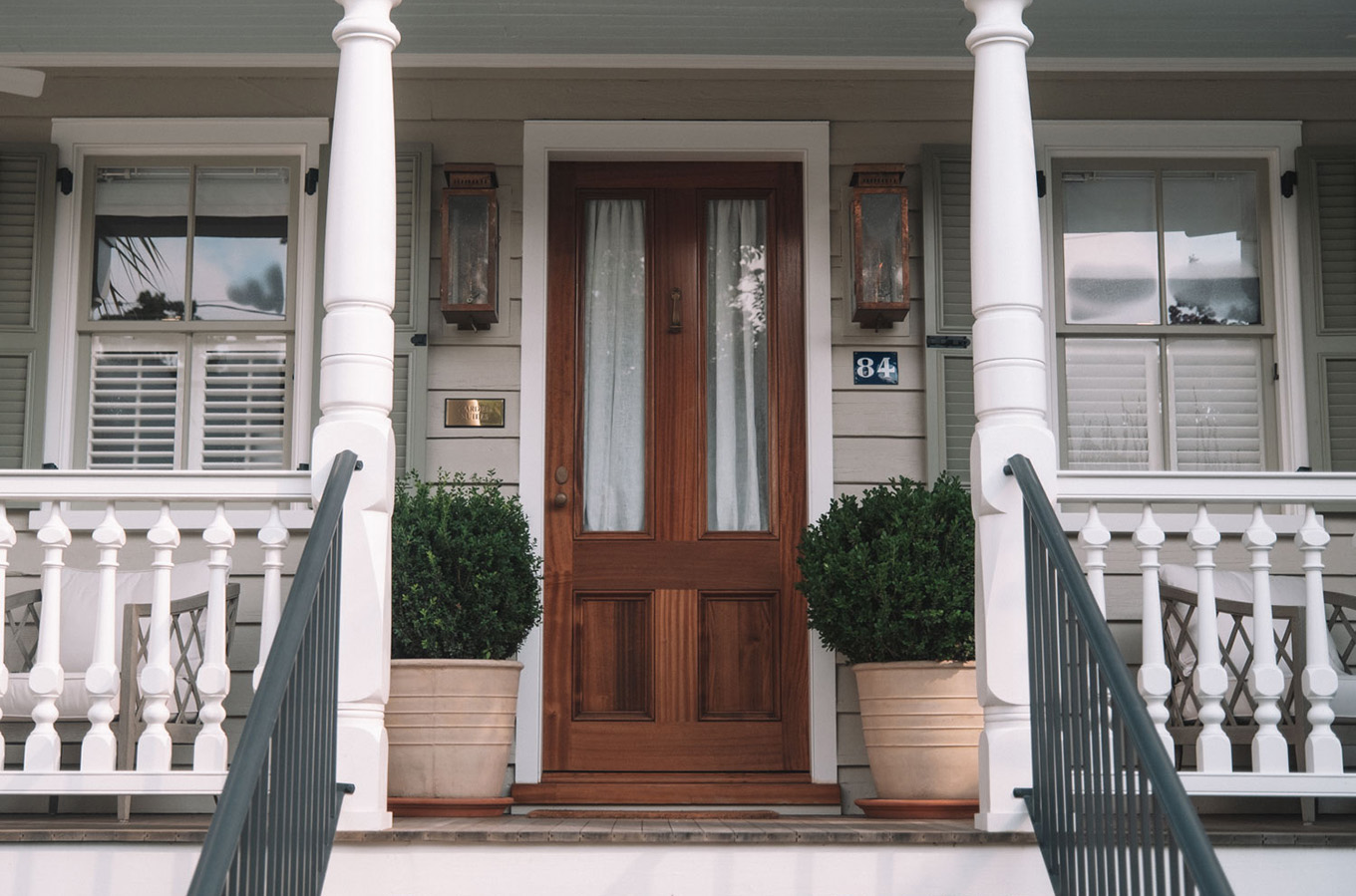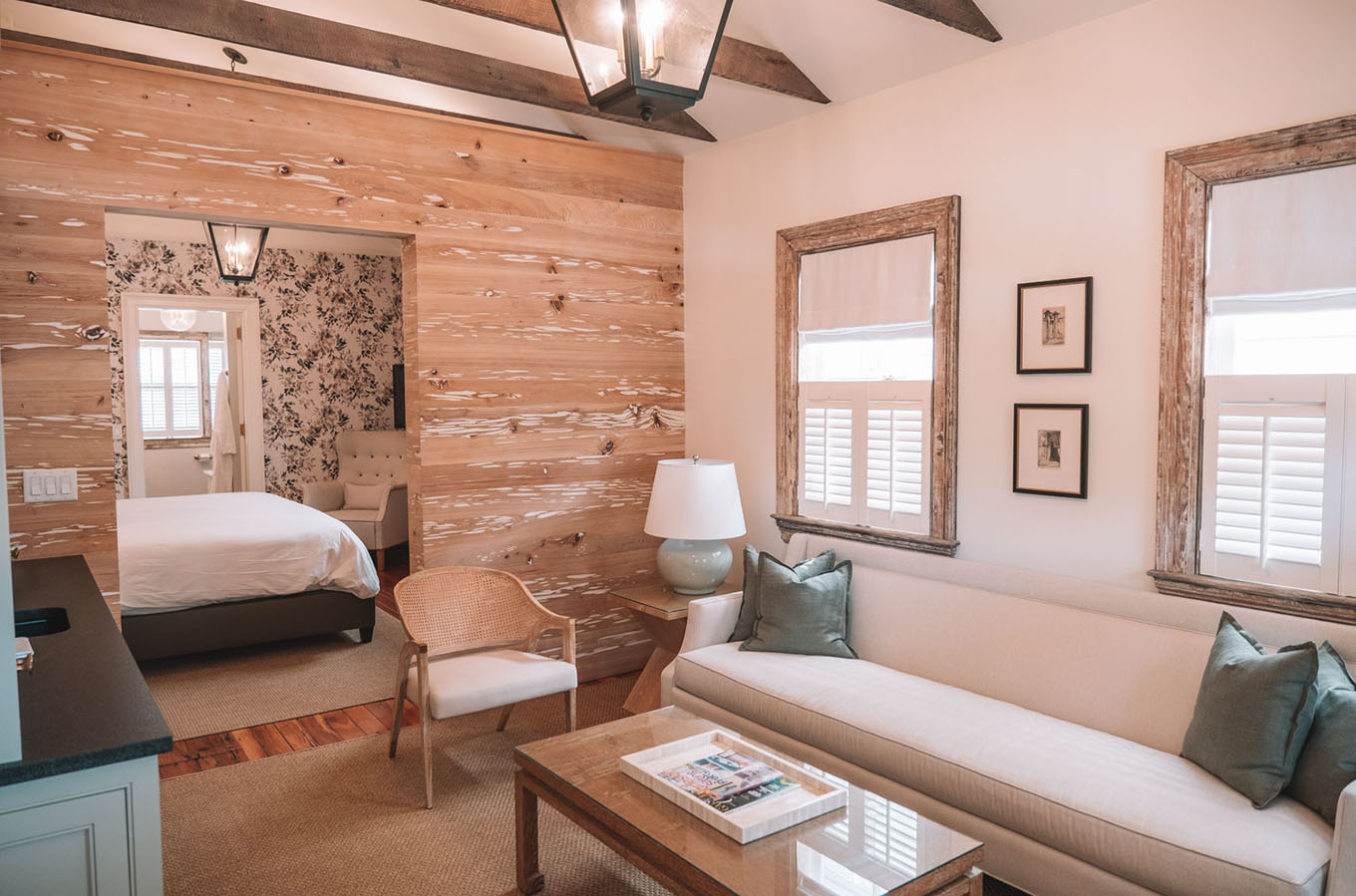 The Rooms
No two rooms are alike, which is always an appreciated element of a boutique hotel. When you choose amongst the rooms, you can go for the main house or stay in one of the suites off in separate cottages.
I was enamored with all of the design styles in each and every one of the spaces. Betsy Berry truly outdid herself with these beautifully appointed rooms.
My room was in the main house and I was able to get into one other room for an in-person sneak peek. The unique design elements never ceased to be impressive.
I especially loved hand-stenciling that created a wallpaper-like effect in my room — it had an undeniable WOW factor!
From top to bottom, the entire property is flawless and the design is on another level. Dining
Every morning breakfast is included and it was anything but basic.
They served up quiche sourced from a local bakery along with homemade granola and yogurts. Quiche happens to be my favorite food so they had my heart from the first bite.
They paired it with house-brewed coffee and fresh-squeezed juices. All in all, it was an ideal way to start the day.
86 Cannon is located in the heart of foodie central and it seems this is one of the reasons they don't offer an on-site restaurant. There were more than a dozen eateries within walking distance.

Activities
Every day from 5 to 6 pm the inn offers wine and a cheeseboard sourced from the popular Goat Sheep Cow dairy shop.
Despite the countless restaurants nearby, I was back every afternoon for the chat and chow. With fresh baguettes, roasted nuts, and dried fruit, it was a divine snack that kept me going until dinner.
This wine and cheese session was actually something I looked forward to daily.
Not just because I adore wine and cheese, but because it was such a lovely atmosphere. I met nearly all of the other guests staying at the inn.
It was an intimate space with a communal family room kind of space to chat and get to know each other.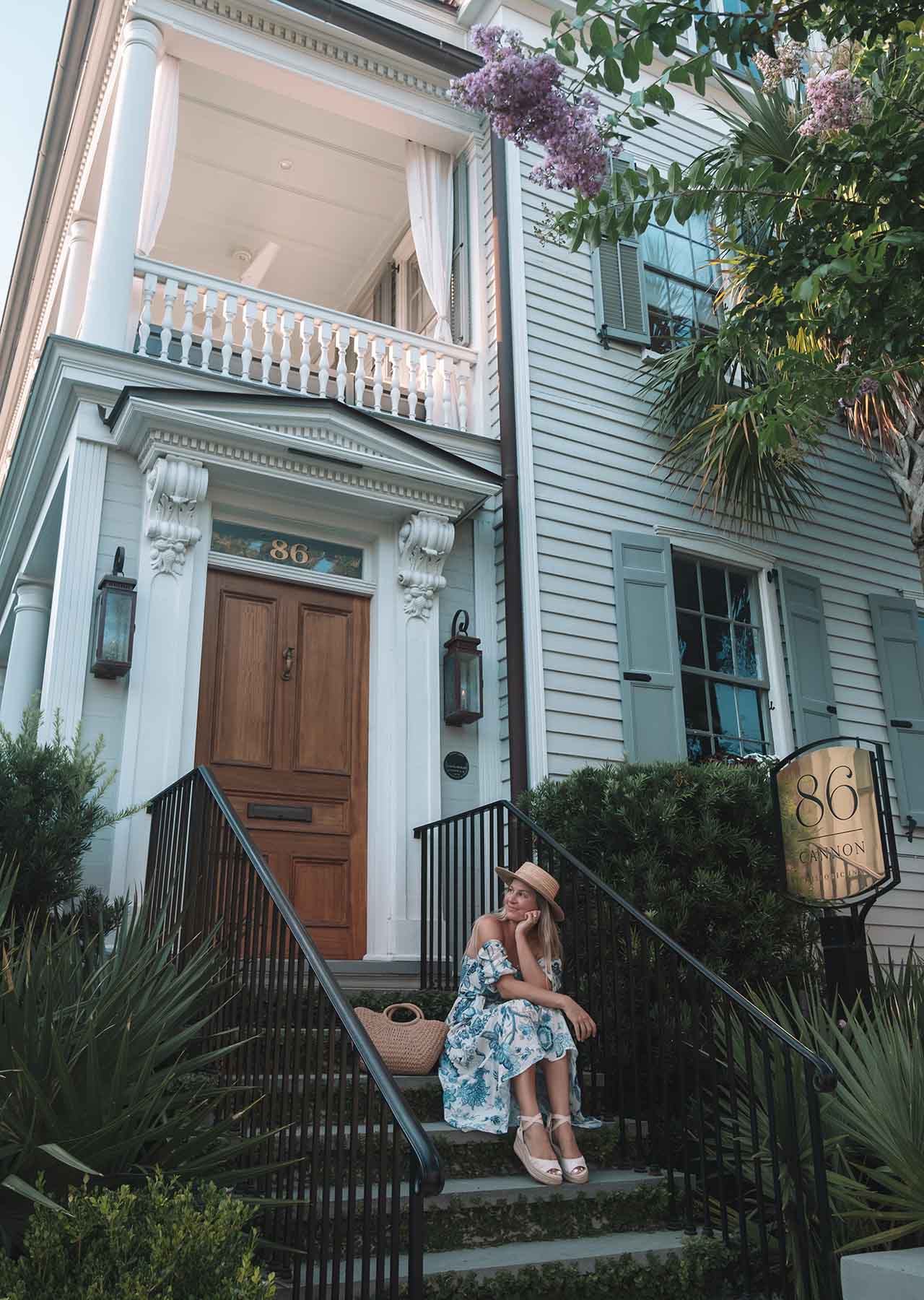 In My Opinion
This place was sincerely a 12/10 for me. I will undoubtedly be back next time I am in the area.
If you want to see it for yourself, be sure to book well in advance. They have a limited number of rooms and book out well in advance.


More Information
Hotel: 86 Cannon Historic Inn
Location: Charleston, South Carolina
Accommodation: Luxury
Price Range: $$-$$$